Kalymnos Rock Climbing activities are widely known. On top of that, Kalymnos is famous as one of the best climbing spots in the world.
People from everywhere come again and again. They enjoy this climbing paradise between sea and sun and challenge themselves on high-quality rock.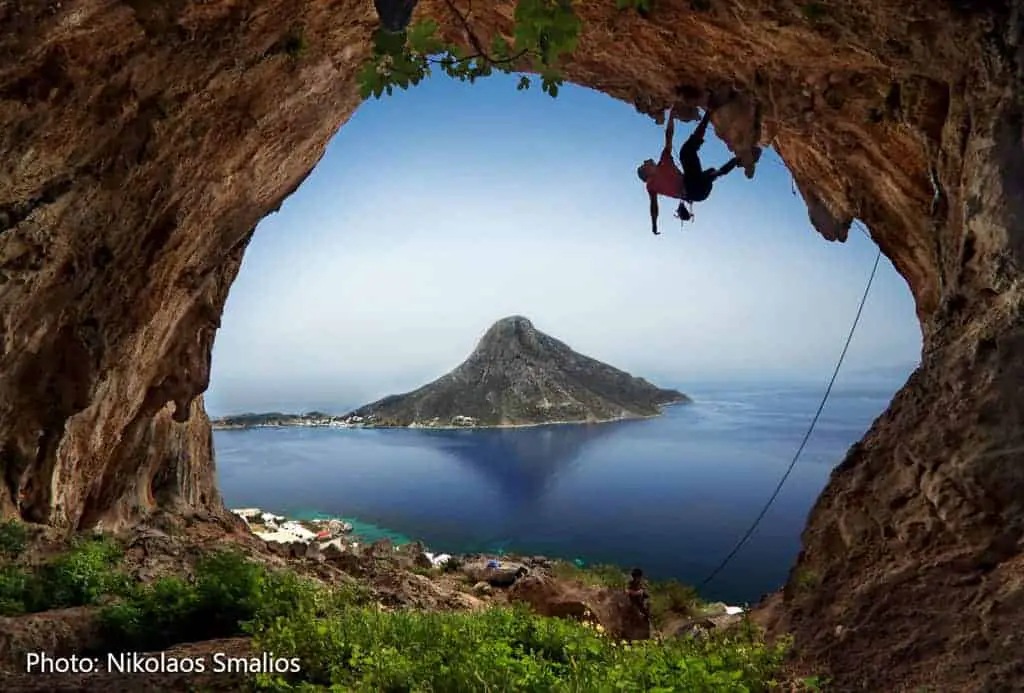 In constant development, Kalymnos now has about 2500 routes on over 65 climbing sectors. 
With its endless potential of rock, 200 new routes are bolted every year. Thus, climbers always have a good reason to come back.
Because when you come once, you get an addict on these rocks!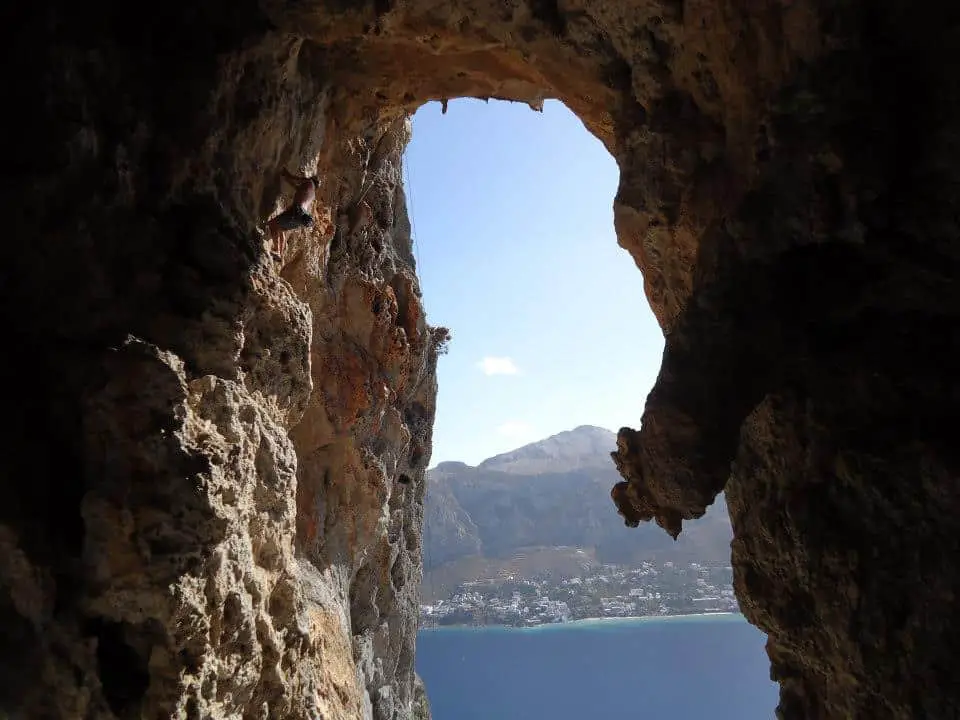 Kalymnos has a large variety of climbs and grades in a very concentrated area.
At a walking distance from the village or after a short drive (20 min), you have access to all of them.  
The limestone crags offer the famous Kalymnian's style routes.
These routes include caves with stalactites, accessible vertical routes on tufas from grade 6, full of big pockets. Furthermore, there are slabs, multi-pitch, and even some deep water solo for the rest days.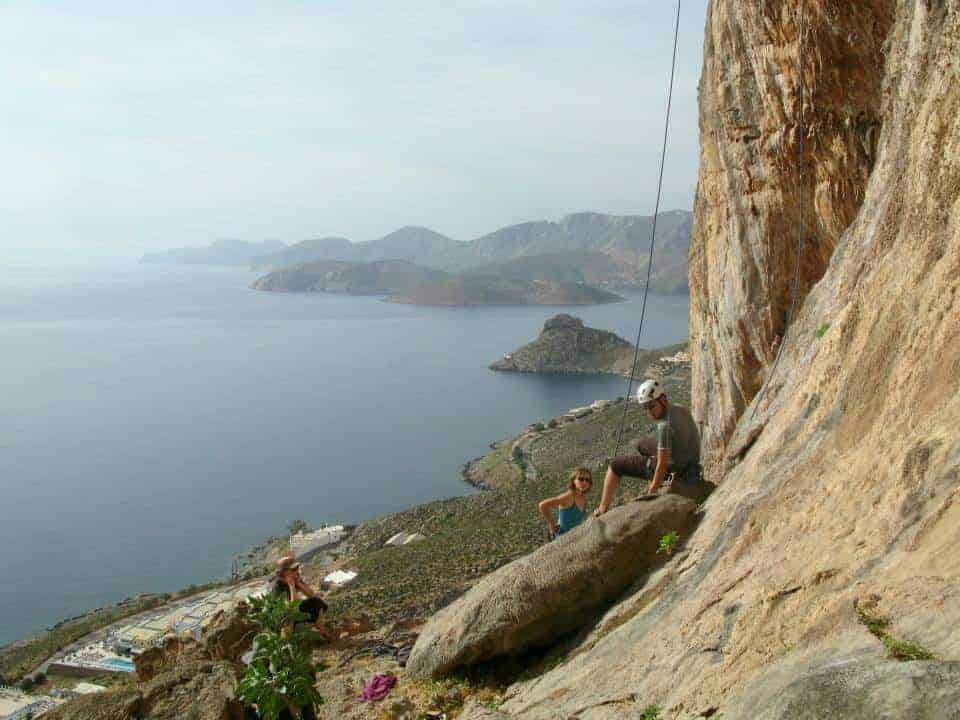 Climbers appreciate the close and safe bolting of the routes, ideal to lead climb, and get more confident.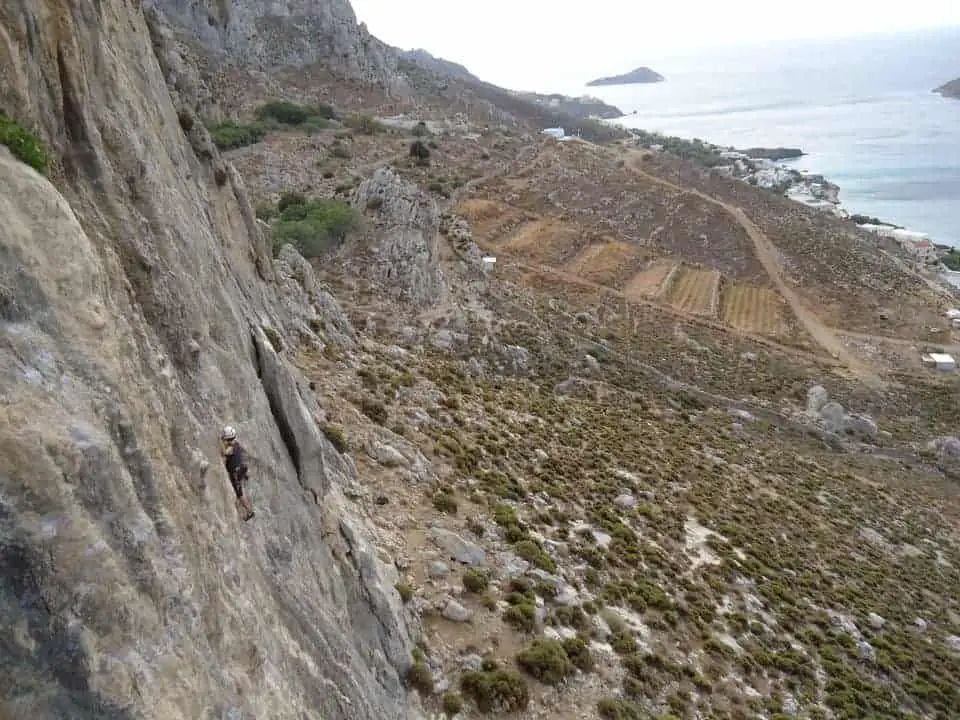 You'll often find routes from grade 4 to 9 on the same sector, so challenges for everybody!
Where Is Kalymnos Rock Climbing Island?
Kalymnos is in the Dodecanese Islands in the Aegean Sea, close to Turkey's coast.
It has a dry climate, and climbing is possible most of the year.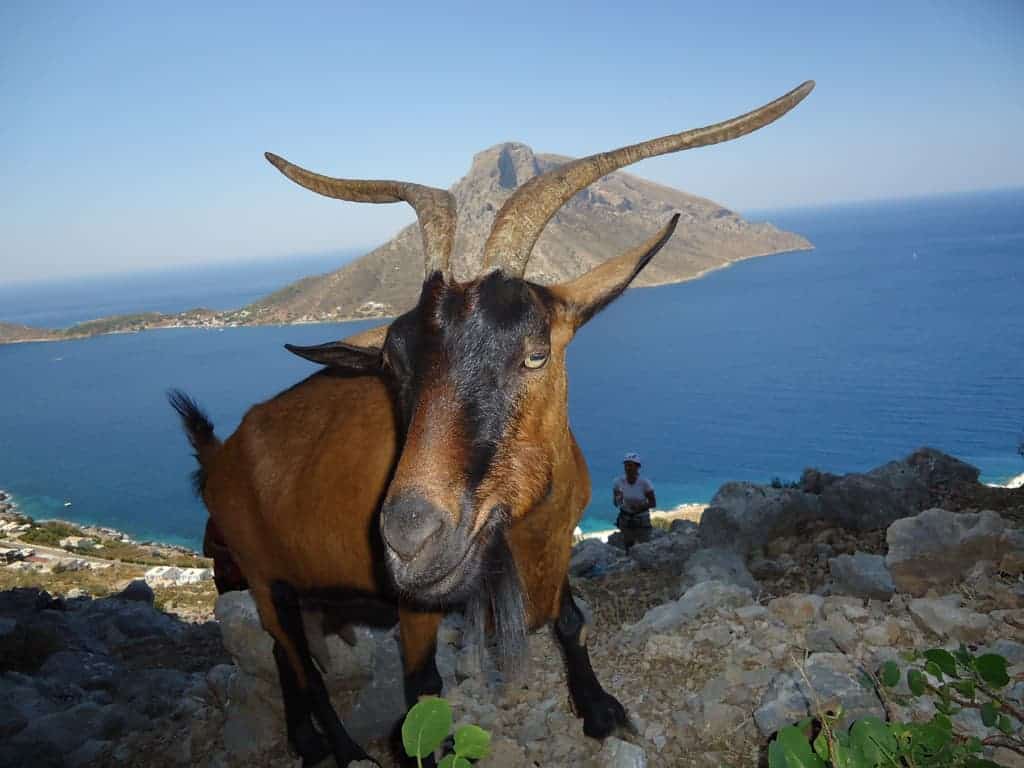 The best periods are spring and fall, but you can easily climb in summer in the shade and then enjoy a swim in the sea!
Kalymnos is also a fantastic holiday destination.
For your rest day or non-climbers, there are lovely beaches, small villages, and ports to visit, diving, cycling, kayaking.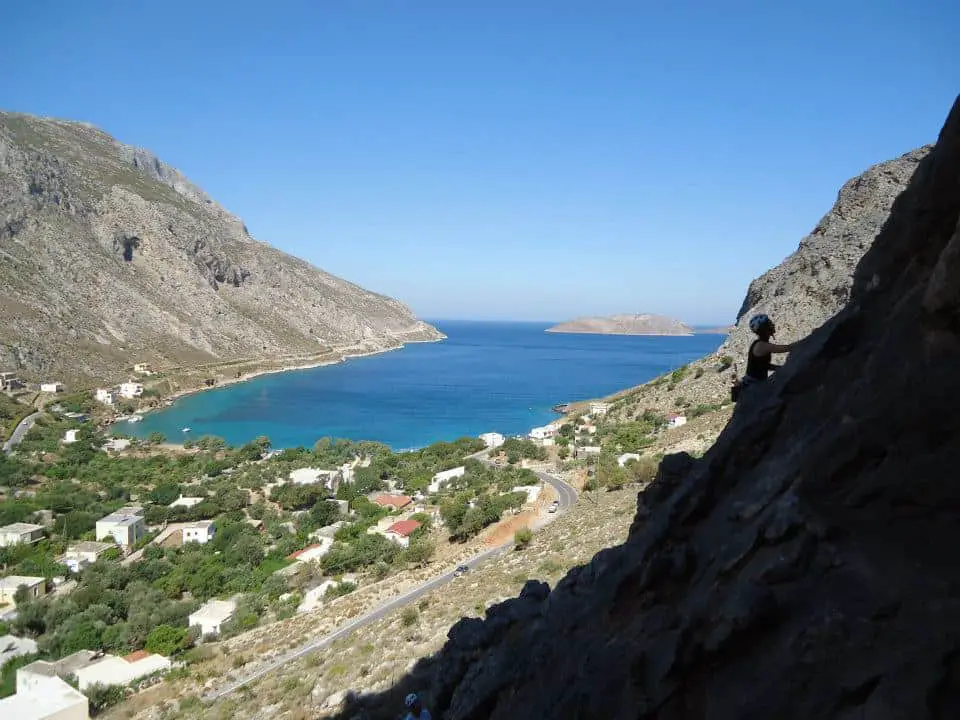 Traditional Greek food with fresh fish, grilled meat, stuffed vine-leaves, and tzatziki is worth the trip in itself, not to mention the traditional welcome of the people.
There are many reasons to come and come back again and again!
— A guest post by Simon Montmory, Certified Climbing Instructor. Contact him from here.