The sound of Greece alone is enough to cheer the minds of any Westerner, Asian, or even African tourist; not just because it's a country of lovable people and amazing history, but because of its great scenery and wonderful getaway spots. The Greek city of Ioannina is even more spectacular to behold compared to other cities. It is indeed the perfect blend between history of the old and a sprawling modern city infrastructure built to accommodate tourists and sightseers of all nations.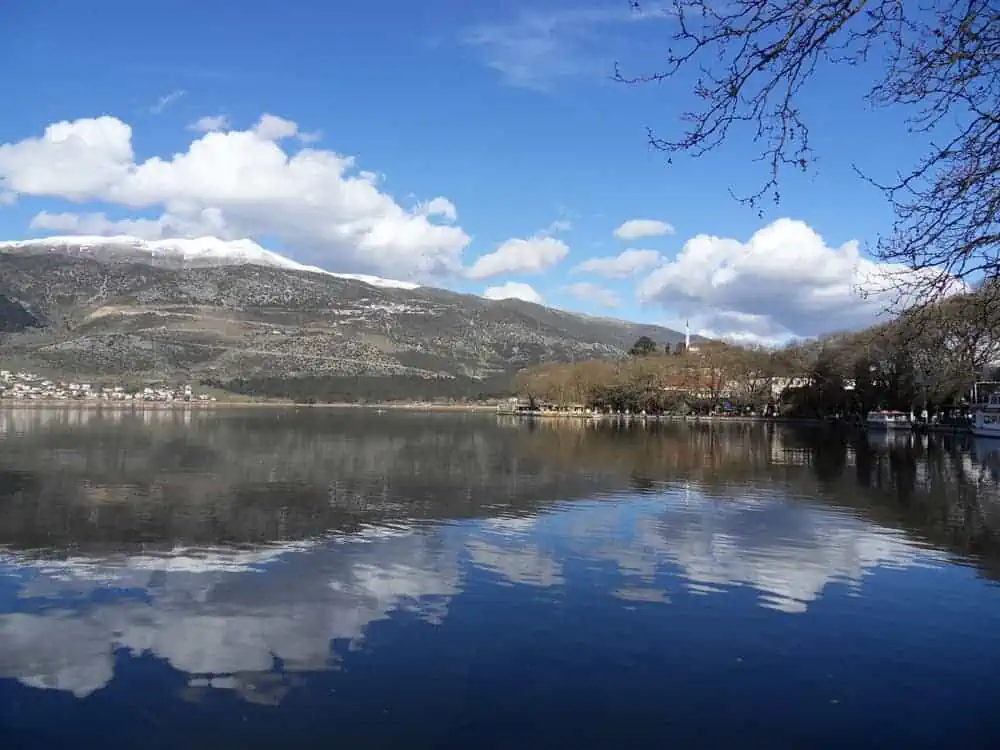 The sights and sounds of Ioannina remain breathtaking all year round; whether on a summer vacation or touring it on your honeymoon, there are more than enough places of interest to visit; it is a city to treasure and add to your list of 'most breathtaking places ever visited.'
Enjoying the beauty of Ioannina cannot be exhausted on a lone weekend trip; there is just so much to see. From the magnificent Konitsa area to Zogorohoria and the 'Roo' river, there is always something magical for people of all ages to enjoy. The people in Metsovo are very famous for their wonderful cheese and brilliant weaved products that would surely capture your mind. This is the ideal place to pick a memorable souvenir. Exploring this nature-endowed city not only takes you through a journey back in time, you get to enjoy art in the massive Ioannina theater and experience bliss in and around the many churches like the monastery of Ayia Aikaterini.
Having a swell time in Ioannina is even more fulfilling with a summer trip around the Litharitsia Park where friendly tourists from all over the world meet to share pictures and just relish the scenery. The hiking and climbing trail that leads to Lingiadhes is just thrilling and a wonderful way to enjoy the serene and picturesque adventure in this beautiful location. Greece travel plans are only complete when you visit the Dodoni Sanctuary and Ioannina Amphitheatre; not even the Acropolis in Rome can beat this one; and to enjoy a swim, take the boat tour to Lake Pamvotis and enmesh yourself with mother nature herself.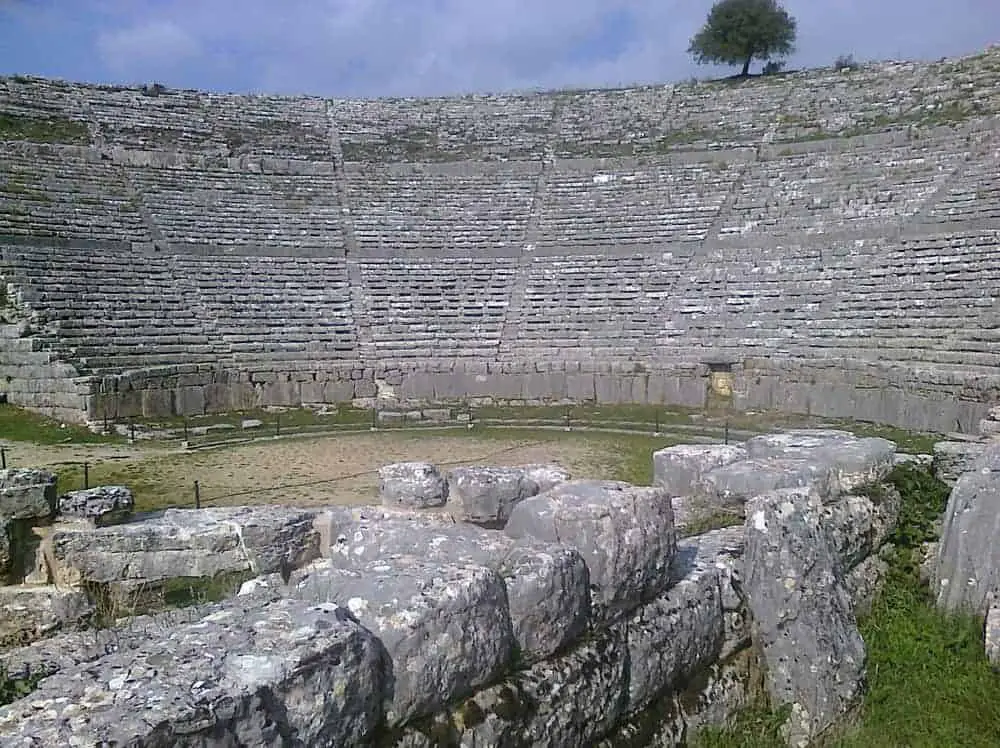 Located just 450 km from Athens and a paltry 60 km from the Albanian border, this history-rich city is the cultural and commercial nerve centre of the North-Western region. Ioannina is the capital of the province of Epirus and has been in existence since the 3rd century B.C.
Thinking of where to visit in this magnificent landscape is not a problem; Ioannina has a host of cultural, historical, and modern places that would certainly catch the fancy of any visitor. And with a 100,000 strong population of which about 20,000 of them are students of the university there, there is simply no dull moments all through – whether in the night or day time; every time is fun, fun, and more fun.
The Archeological Museum is a must see for any visitor to this town; located at the center of town and with full multimedia facilities to make you enjoy the sight of rare Greek coins, headstones, Paleolithic tools, inscriptions, and several ancient statutes, you never would want to leave again. Not far away is the Byzantine Museum, a storage of the legacy of Turkish-Greece; and just beside this is the famous Fethiye (Victory) Mosque also. The Ali Pasha Museum is another great spot for those attempting to relish in Greek history.
For those not so drawn to history and archeology, a visit to the Ioannina sea shoreline would simply take your breath away. These serene spotsare the perfect places to relish the Greek hospitality and just allow your spirit to enjoy the peace and tranquility. The fully developed biking route along the lake is one of the most spectacular romantic journeys one could ever imagine; so also is the hiking route around the mountain area.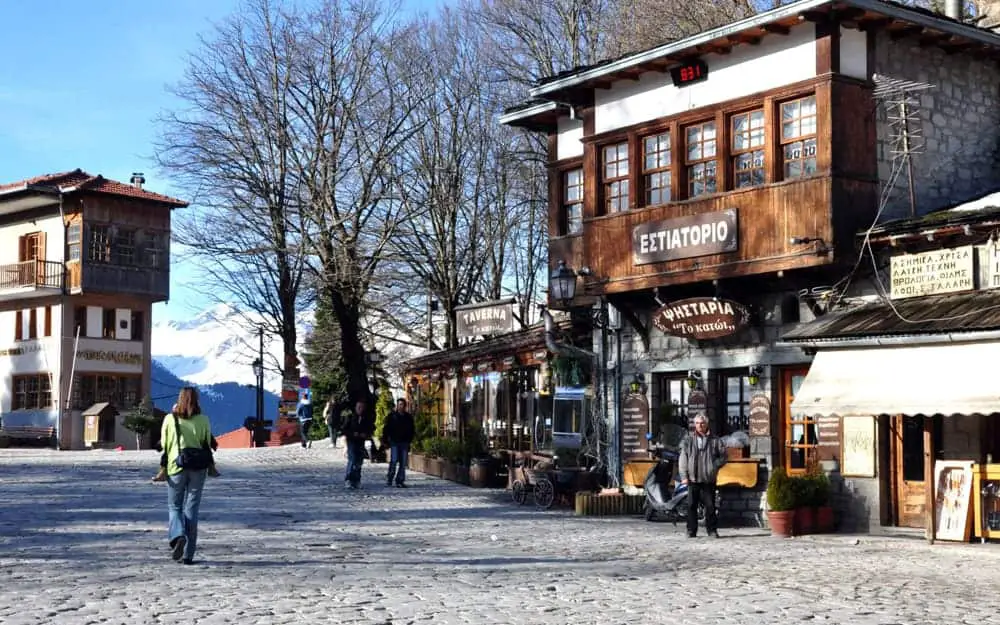 While by the lake, your visit would only be complete when you savor the great tasting trout and frogs' legs; other fantastic traditional but tasty dishes include the yianniotiko, the cinnamon-infused rakí, and the lovely scented tsípouro which tourists just can have enough of.
Ioannina boasts of wonderful restaurants and master chefs who would make you delicacies you would live to remember for a long time; such is the hospitality of the accommodation too; there are options of staying in luxury hotels or accommodations run by friendly families; whatever the choice, the Ioanninian people have a great tourist infrastructure, are very warm, and love visitors.
The whole realm of Ioannina is just breathtaking; it is the perfect picturesque getaway for romantic couples or for a memorable family vacation. And it never gets boring, the clubs and bars are open all through the night with university students thronging in to catch fun. And with a national airport and very functional bus and boat services, connecting Athens or other cities is very easy. Ioannina is just perfect!
Also, read: