How to experience Crete? This is the first of a series of articles that are related to a 300-year-old village, canyons and waterfalls, Knossos, and different parts of the Lasithi area in Crete, Greece.
We traveled to Crete just for 4 days but the experiences we got were a ton. We plan to go back soon. I haven't been there before so I was with my mouth open in many cases. Maria had been in the past and told me "you are going to love Crete".
Crete is a magnificent island. It is like a small country by itself. You can't experience Crete in just a few days. That is why we have many different articles!
You can do a huge amount of activities and see hundreds of things there. Four days were not enough. Maybe a month is not enough or even a year. Perhaps this is why many come back to Crete again and again.
We went there by Festos Palace. A glorious ferry of Minoan Lines. See how great this ship looks.
We were on a mission to explore a specific part of Crete, thus we had to have some sleep during a 9 hour trip. Our cabin was very comfortable and the rest of the ship gave you the feeling of hospitality and relaxation.
Even the airport seats were looking great and comfortable!
If you want to experience Crete (even a part of it in a dew days) you need to arrive there and be full of energy.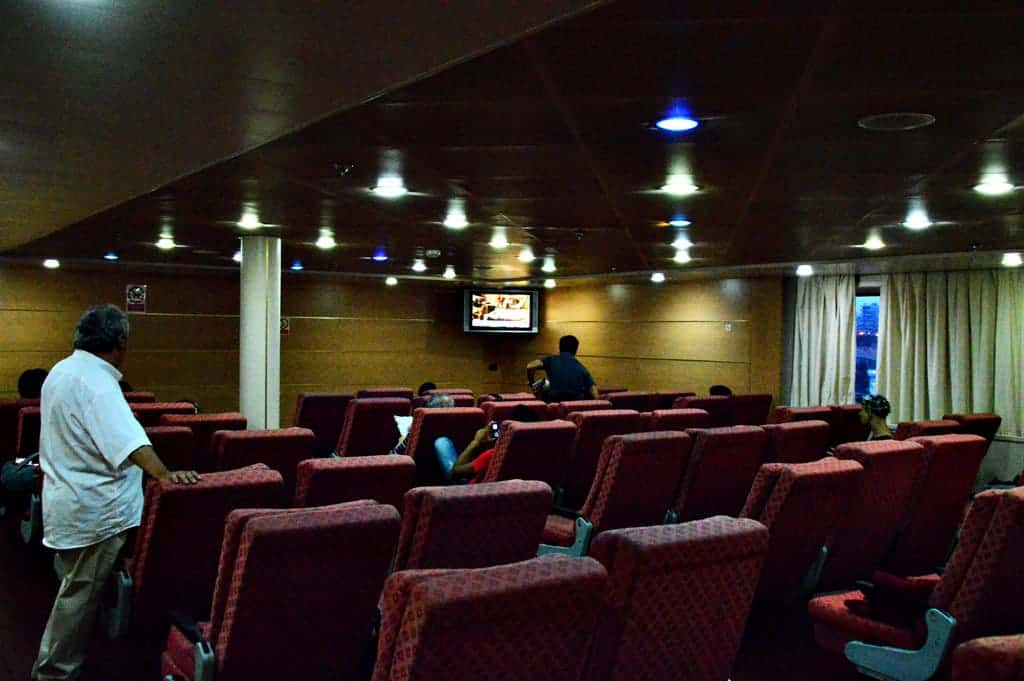 To Experience Crete: Driving towards our base
This is the first thing we saw at 7 am. Nice, right?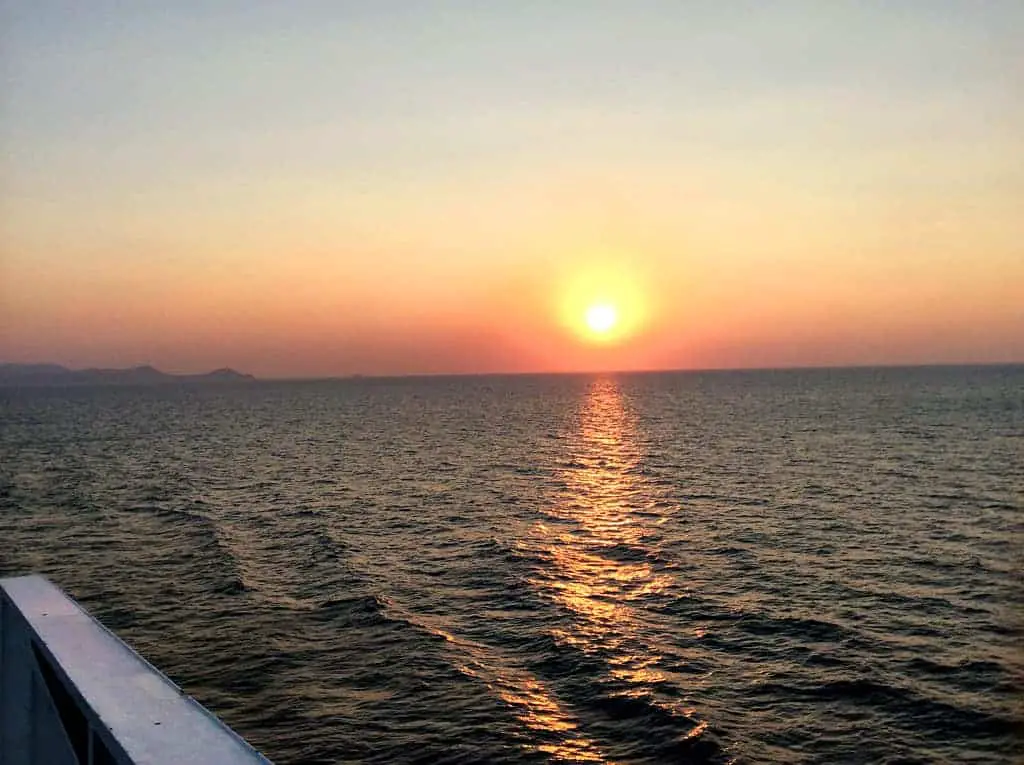 After saying goodbye to Festos Palace we started driving towards Makris Gialos area, where Asprospotamos was nearby. We wouldn't stay there for our first day so we had some spending time to explore other locations along our route.
We passed by Agios Nikolaos. See the view from the top.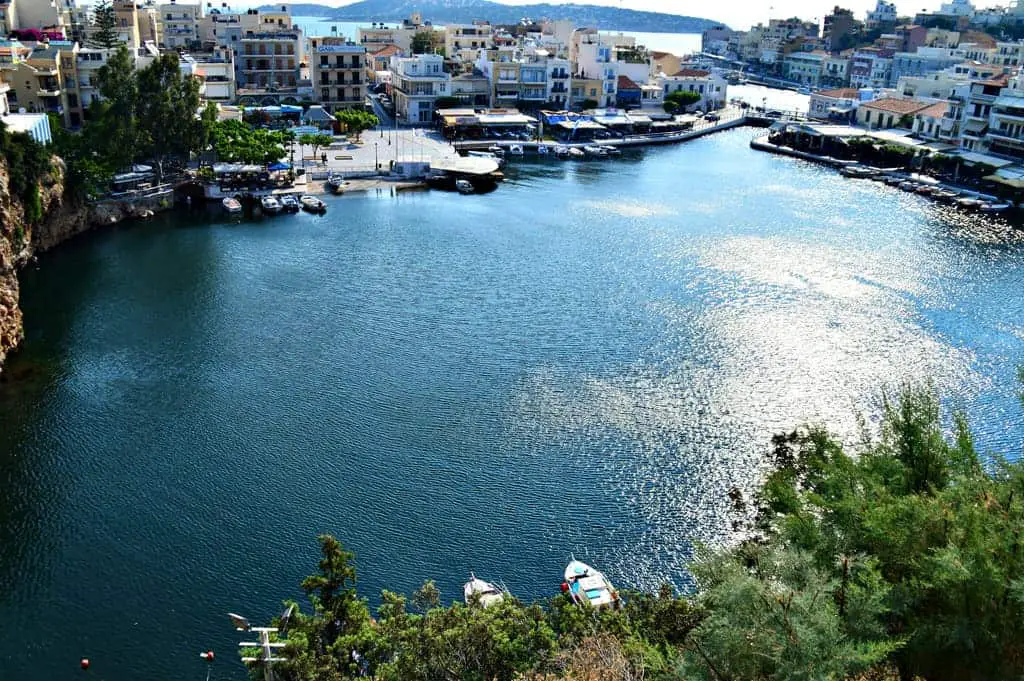 Selfie time! Let there be light!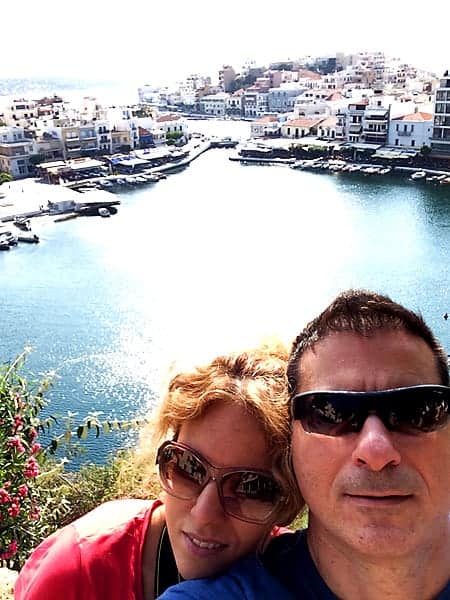 At the end of the village of Agios Nikolaos, after you pass that bridge you see afar, the road continues through a promenade stone paved road.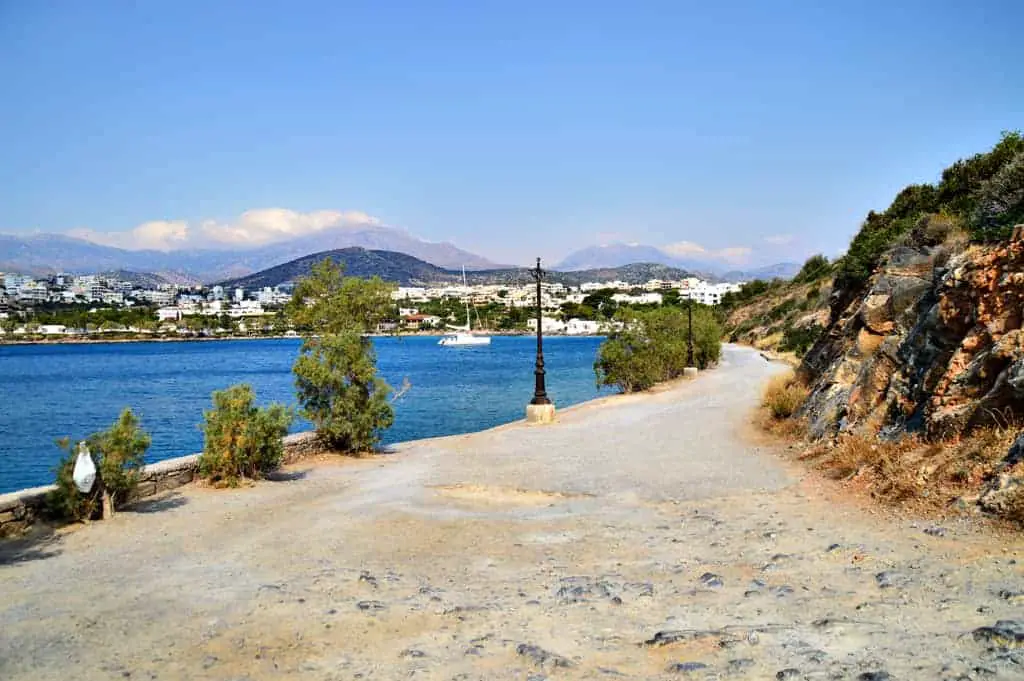 At the end, there is a man-made cave with a great view. The cave is accessible from the back and you can just sit there and admire the view.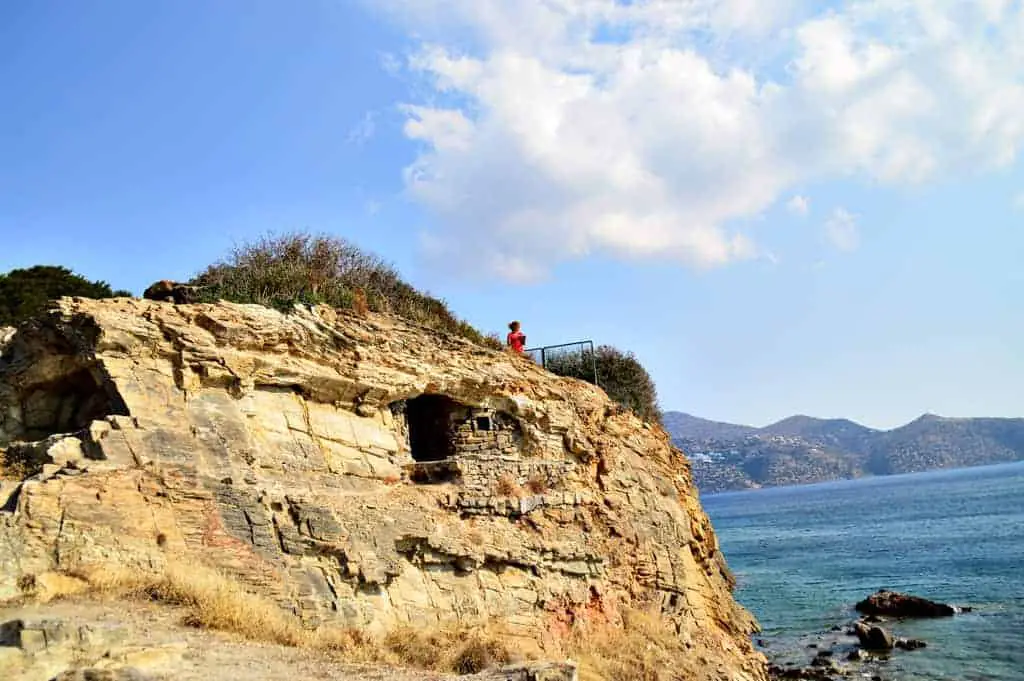 Here is how it looks from the inside.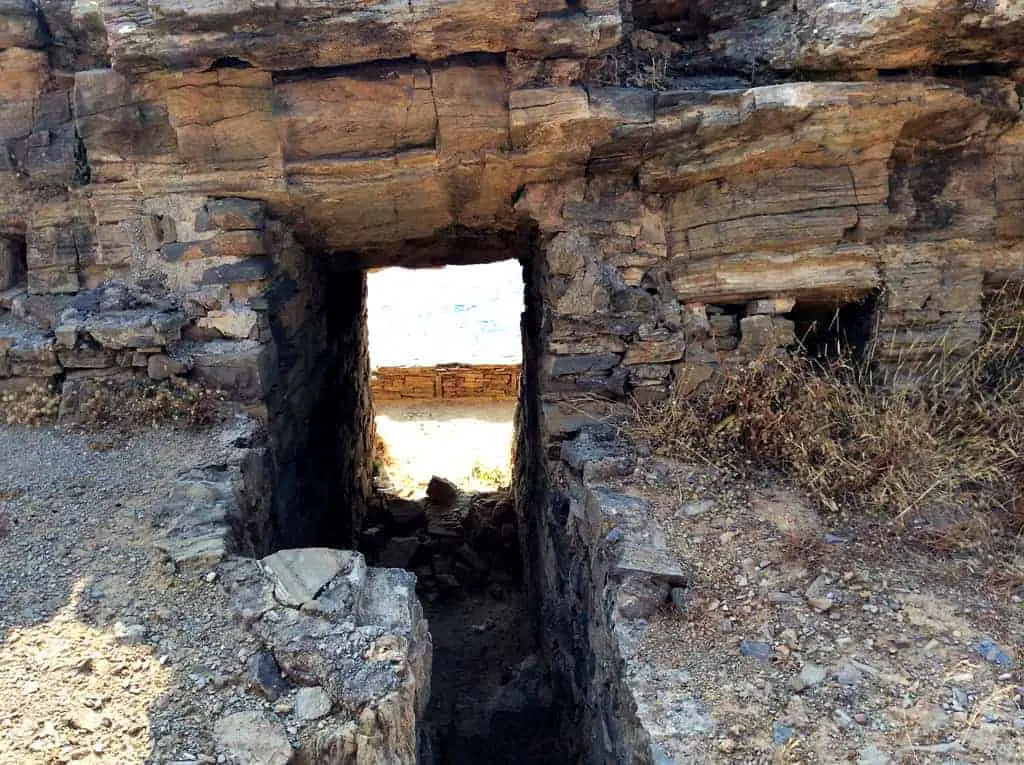 And here is what you see when you sit outside.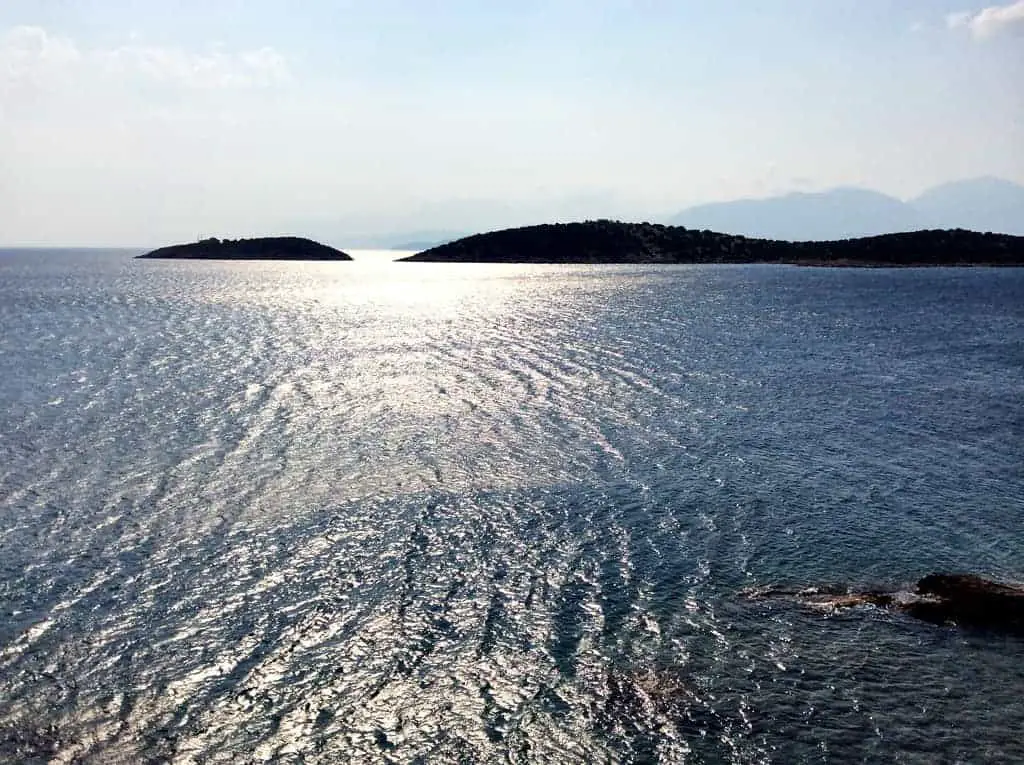 Or, when you turn your head to the right.
After Agios Nikolaos we drove towards Elounda, however what got our attention was the Spinalonga island.
What now is an island, it was not in the past. Instead, it was carved out of the mainland (where it was part of) to serve as a solo fortress! For some part of the history it even served as a leper colony.
It's name has a Venetian origin and means "Long Thorn".
The bay of Elounda looks great by the way…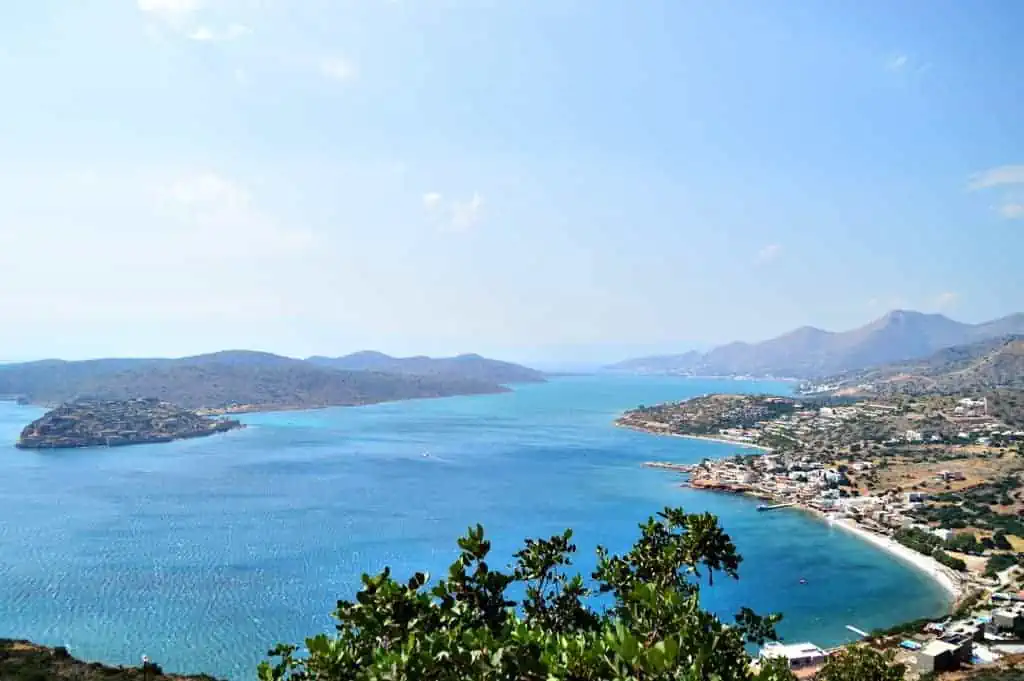 But we had to eat something at some point…
So almost 2 hours after landing on Herakleion with Festos Palace, we were in the city of Ierapetra.
There, at the seaside we found a nice looking restaurant with great prices and had a relaxing lunch. Here is the view…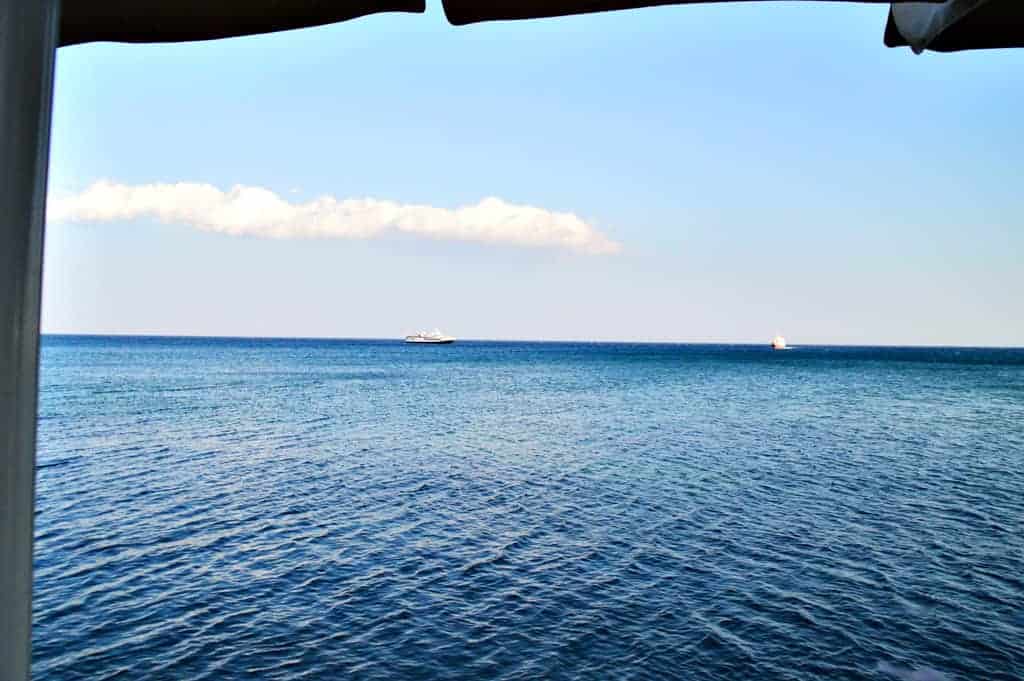 Oh! Belissario we love you
Two things: Tripadvisor and Booking.com along with the call-the-locals practice. I don't know what you have heard for Greece these days but we couldn't find a room for 1 day.
Everything was booked. It was one of those times where we hadn't booked before the trip, in order to first see the intermediate places we would visit and decide on the spot.
So, here we are, sitting under the sun and calling hotels while checking them in Tripadvisor first. After a few failing attempts to locate one, we spoted Hotel Belissario which was in a 5 minutes distance.
If you are looking for a hotel with its own beach and great rooms try this one.
Here is the view from the hotel level.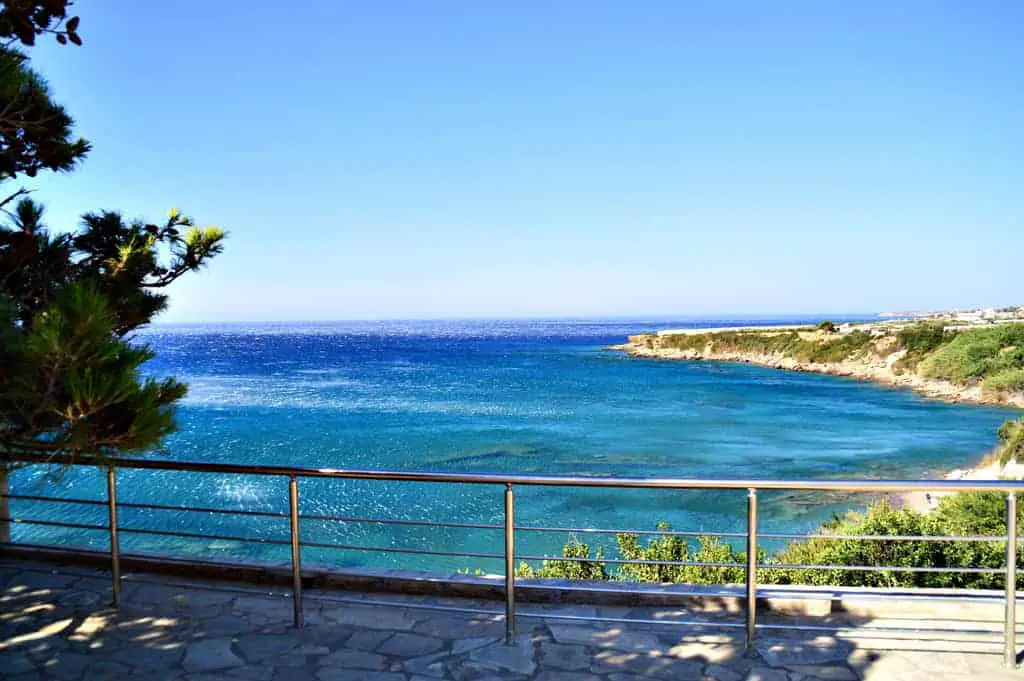 Wind was rather strong but… also pleasant, in a weird way.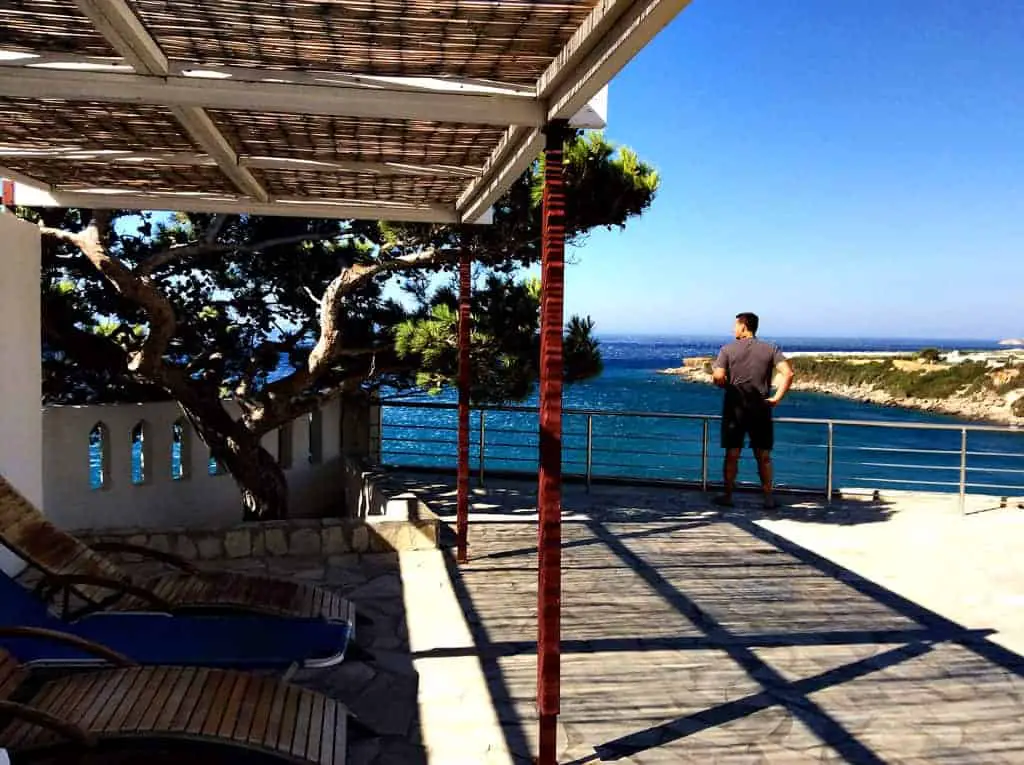 Our private beach!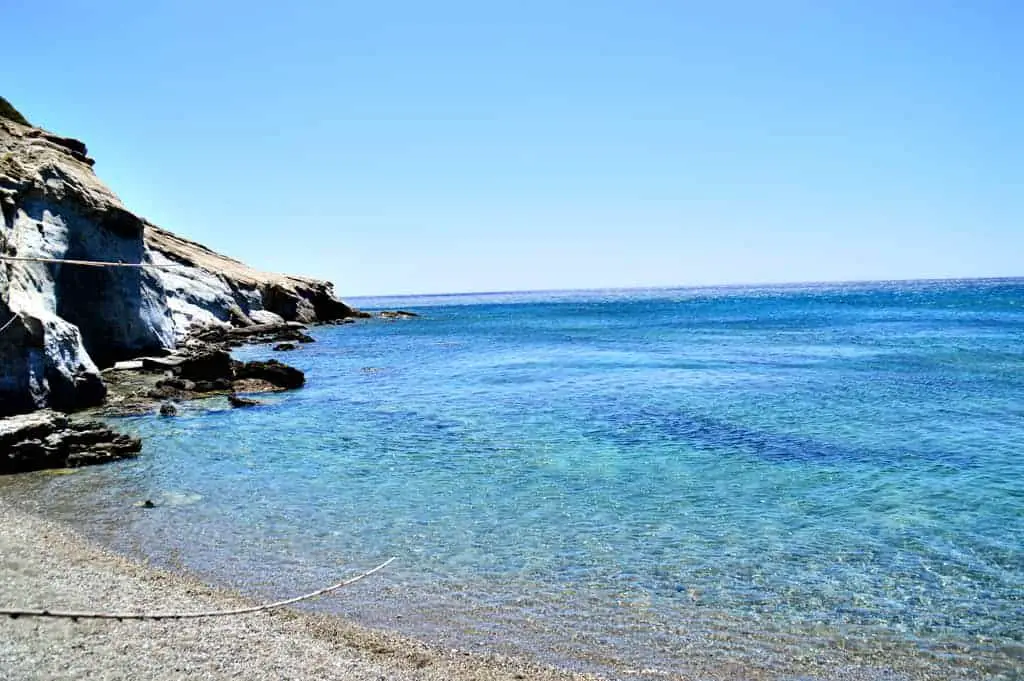 Many things, right? Now imagine that all described above are from just 6 hours in Crete! More things were about to start on the next day.
Stand by for cool photos and great places from Crete, Greece.
Disclosure: The transportation including Athens – Crete – Athens was sponsored by Minoan Lines. It was a last-minute thing and the Minoan Lines team responded fast and extremely politely. As travel bloggers, we really appreciate such.