Crete, Greece, is Greece's largest island loaded with everything from Greek cuisines, historic forts, and exquisite scenery.
Some say it is a small "country" by itself. Thus, there are lots and lots of things to do in Crete, Greece.
Are you planning your vacation? If you are wondering where to go this year, the answer is simple; Crete.
Due to its rich culture and large size, Crete is perfect to go with your loved ones and offers terrific things to do, as we will explain.
Many come back to the island again and again, as you need many summers to explore it in and out.
Planning for Things To Do in Crete
Crete needs proper planning. You may not be able to see all of Crete (even the most popular locations) in one visit, also if you stay 15 days in Crete.
These are the essential points you need to have in mind:
Know your budget limits, especially if you plan to have an extreme nightlife or stay for many days.
You will need a car unless you plan to stick to just one place or book, only guided tours (click here) that include transportation. There are many day trips from GetYourGuide, Viator, and Intrepid.
Prepare to drive a bit. Cretan roads are excellent, but it takes longer to go from place X to Y. The scenery is great, though.
Pre-calculate distances and time to get to each landmark, beach, or other. That is the best way to choose accommodation options and activities eventually. Use Google Maps or ViaMichelin.
Summertime in Crete is hot. Plan your clothing & gear accordingly.
Better avoid staying inside the city of Heraklion. In general avoid staying inside the four big cities of Crete, with some exceptions for Chania and the Old Town of this city.
If you come from Europe, then your Internet Data package is suitable for Greece too. An online app for Crete will be handy (or Google Maps). Get one for your device.
No worries if you missed bringing anything regarding your electronics, chargers, etc. You can find anything in Crete. As we said, Crete is considered an -almost- autonomous small "country."
Most get astonished by Cretan cheese, oil, and herbs. That is why the Cretan diet is trendy. Ask for the process on how you can bring some of these back to your country. Yes, most do.
Don't deny a treat. In Greece, it is called "Kerasma," and even strangers may offer you with such. You will get such in many places, especially in villages. Not suitable to reject it. It usually involves liquor like "raki/tsipouro" and some snacks.
As always, have travel insurance for your activities on things to do in Crete.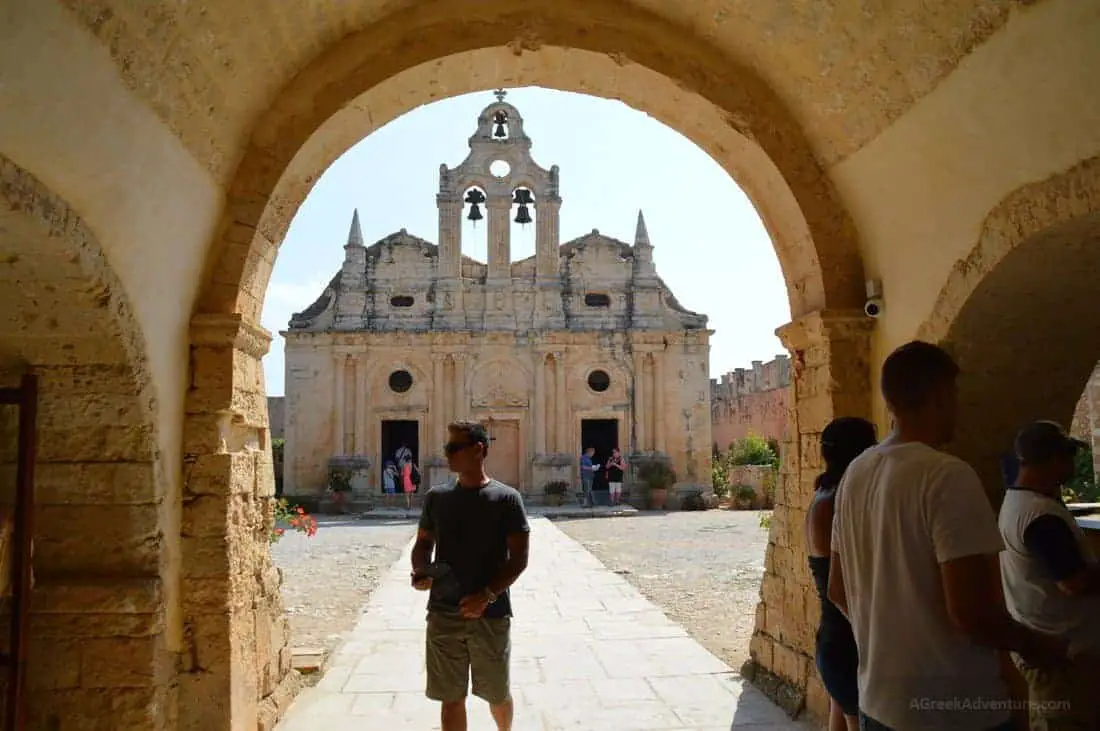 How to Get to Crete island?
There are many flights, from Athens, Thessaloniki, and connection flights inside between some of the Greek islands. You can also take the ferry from Athens, leaving late at night (book a cabin) and be there in the morning time.
Check prices for Flights to Crete island from here.
Flights to Crete – Inbound
Flights to Crete – From within Greece
Ferries to Crete
Hot tip: You may not know this, but you can combine your vacations in Crete with Santorini. There are ferries from Crete going to Santorini island.
For ferry prices and options, click here.
What to See in Crete, Greece?
When you land on the island, you could have so many expectations of things to do in Crete.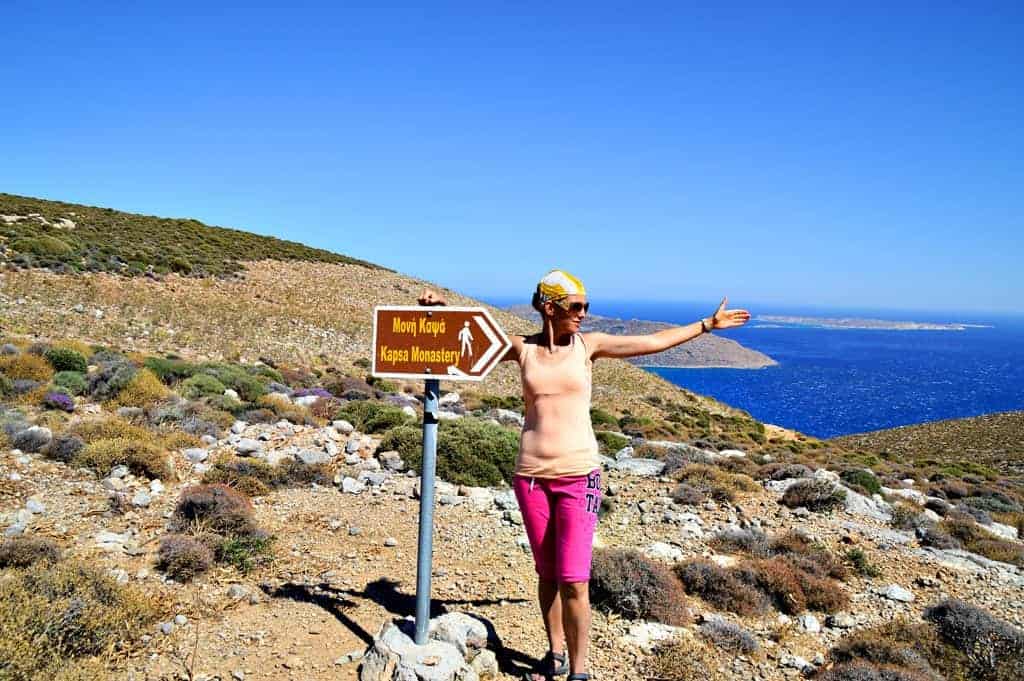 However, starting your vacation by learning its rich history and culture would be a great thing as this will help you familiarize yourself with the place and have an idea of where you are.
Besides, learning history would not make you feel like a stranger in a foreign land.
Cretans are a proud and particular type of people, famous for their hospitality, good food, and -sometimes- "boiling" temper.
Wander Through the Sacred Arkadi Monastery
This Sacred Monastery is a beautifully erected building perched within the countryside of Crete. See the post from our combined experience!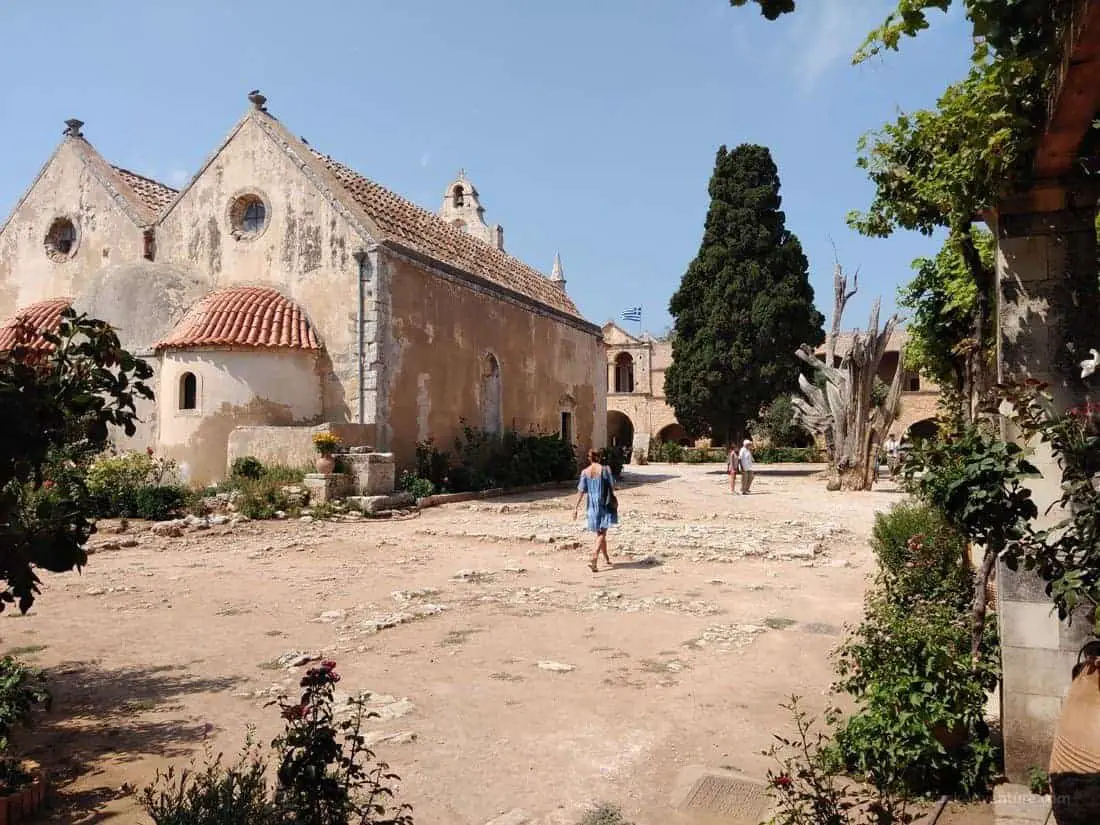 It's 20 kilometers from Rethymnon, and with a car, you get there in a blink of an eye.
When you get here, visit the tower bell and have a close view of the Corinthian columns.
Things to Do in Crete: Archaeological Sites
There are famous sites like the Minoan Palace of Knossos, the Phaistos Palace, and Kato Zakros.
There are also monasteries erected in the 15th century, such as the monasteries in Southern Heraklion (also pay a visit to Heraklion archaeological museum), Preveli monastery in southern Rethymno, and Arkadi Toplous monasteries.
When you come here, you travel back in time to wander around the region's castles erected by Byzantines and Venetians, such as the Kazarma castle in Sitia, Kastelli, in Chania, the palace of Heraklion, and the Monte Forte in Lassithi.
If you want to dig deep into Crete's culture, you can never be more satisfied than visiting the museums located in Rethymno, Chania, and Heraklion.
Other museums to visit include the El Greco Museum in Fodele, Nikos Kazantzakis Museum in Myrtia, the Cretaquarium, and the Historical Museum of Crete.
Once you visit any of these places, depending on your locality, you'll have something to say about Crete, and you'll hope to do more things on this fantastic island.
Visit Spinalonga Island in Crete
Spinalonga is a tiny island that belongs to Crete, and with a boat, you'll be there with a blink of an eye.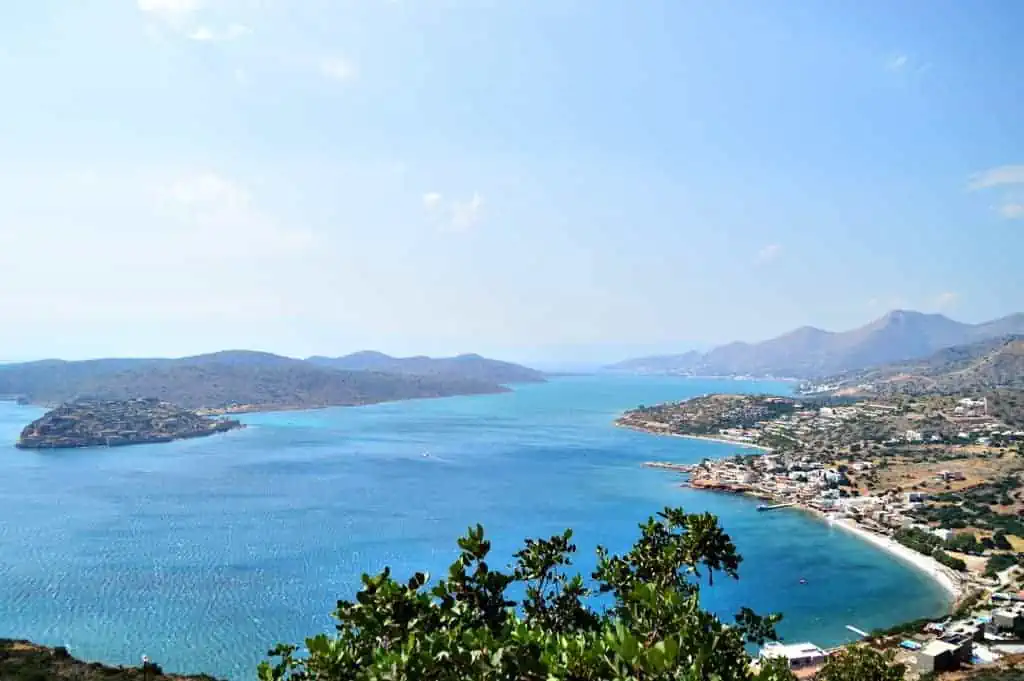 It is perched in the northeast of Crete, and it's one of the best places to learn more about the island's Venetian histories.
Even though it's tiny, you'll be amazed by its turbulent past. Besides enjoying the unique watermarks and the breeze of the island, you will also get an opportunity to learn more about the Venetian conquering, historic Arab raids, and Ottoman occupation before they were turned into a leper colony.
If you are looking for a peaceful place where the wave of the waters makes you forget about all your bad memories, Spinalonga Island is the place to be.
.All you need to do is pop on a small boat that leaves Elounda every thirty minutes and head there with lots of expectations.
Examine the Holy Trinity Monastery
If you are tired of the waters or you'd like to have a break from the beach life, don't worry, as Crete is a place with all things for everyone.
Head to the Holy Trinity Monastery, which is not too far from Akrotiri, and when you get inside, you'll be amazed to see the best-gilded interiors you can find on Crete.
And if you love cats, the Holy Trinity Monastery is filled with them. Take one and place it on your bosom and take a picture.
Things to Do in Crete: 27 Beaches to Explore
There are hundreds of beautiful beaches in Crete. See our post for the best beaches in Crete. Some of the most famous Cretan beaches are:
In Chania: Elafonisi beach (pink sand), Falassarna
In Rethymno: Preveli, Plakias
In Heraklion: Matala, Tymbaki
In Lassithi: Vai, Istro
In Sfakia: Fragokastelo, Glika Nera, Domata, Agia Roumeli
Kedrodasos in West Crete
Agiannis in Gavdos island
Sandhills in Agios Pavlos
Souda by Plakias
Tripiti at Asterousia
Agiofarago in Asterousia
Kommos in Messara
The beaches in Chrissi island
Agia Fotia in Ierapetra
Alona in Xerokambos
Erimoupolis in Itanos
Voulisma in Istron
Kolokytha in Elounda
Take a dive at Seitan Limania Beach
If you love the waters and would like to feel its chilliness leaking down from your legs to every part of your veins, heading to Seitan Limania beach would be a dream come true.
Even though it is pretty tiny, it is a hot cake, and everyone wants to go there to feel the waters.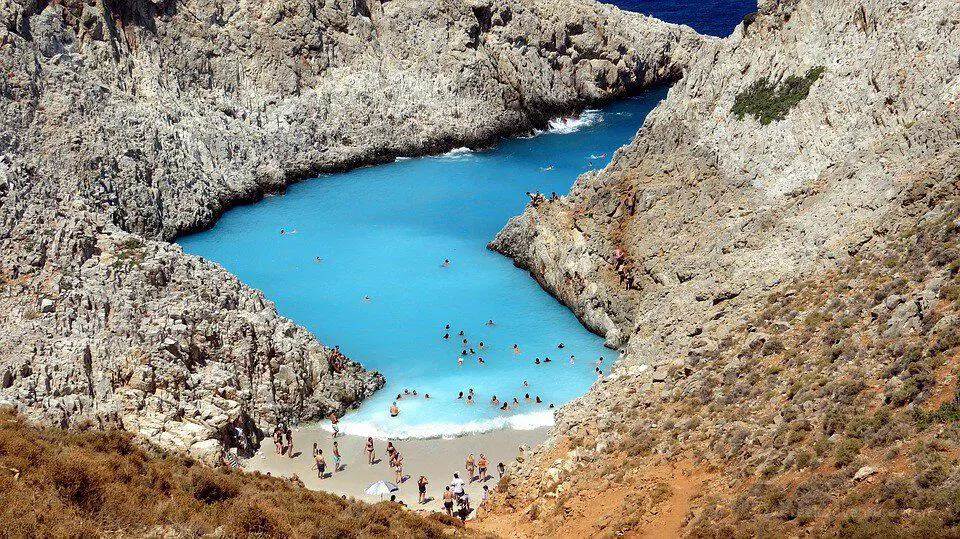 Therefore, it's an excellent place to take your family or loved ones and associate with other tourists who go there with the same objective as you.
It's a beautiful place, and if you'd want it all by yourself, pop over for an early morning dip any day from Monday to Thursday.
Enjoy the views of Balos Beach, in Crete
Balos Lagoon has the best hiking routes you can ever dream of and is great to see if you love nature.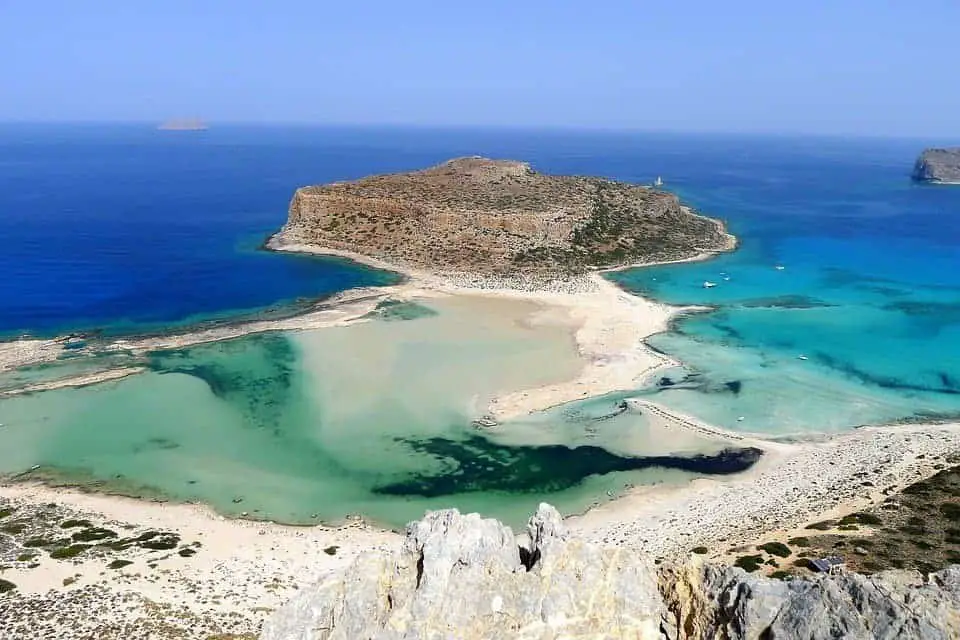 If planning to come here, arrive early in the morning as this is a famous tourist attraction, and around midday, it's hard to access it due to the rise of crowds and mercury.
If boat riding is one of your best experiences, take a boat from Kastelli, and you'll be at Balos in a blink of an eye.
If you want to have a fantastic view, go to the Balos Beach trail, and you'll see many viewpoints where you can stop by and take as many selfies and group photos as possible to take them with you home and show your friends what they missed.
Balos is highly considered as one of the top things to do in Crete, regarding beaches.
Find Stefanou Beach
Driving to Stefanou Beach is not for the faint-hearted, and when you decide to go there, there's no turning back.
The narrow road is zig-zagged and straight down, and when you look at where you are heading, you may feel like it will be your last time to breathe.
However, when you find the way to the beach, you'll be glad to have found a beach and forget all the bad memories you may have.
The beach is isolated, and many tourists hardly get to it due to the arduous trek, but once you get here, you realize the golden opportunities they miss.
You will get an opportunity to deep yourself in the sand, get down into the beach and sunbathe.
Whichever means you find entertaining, take selfies and group photos to show the world what they miss on this beach.
Things to Do in Crete: Cretan Food Feast
After deciding that you'll be going to Crete on vacation, the first thing that pops into your mind is food.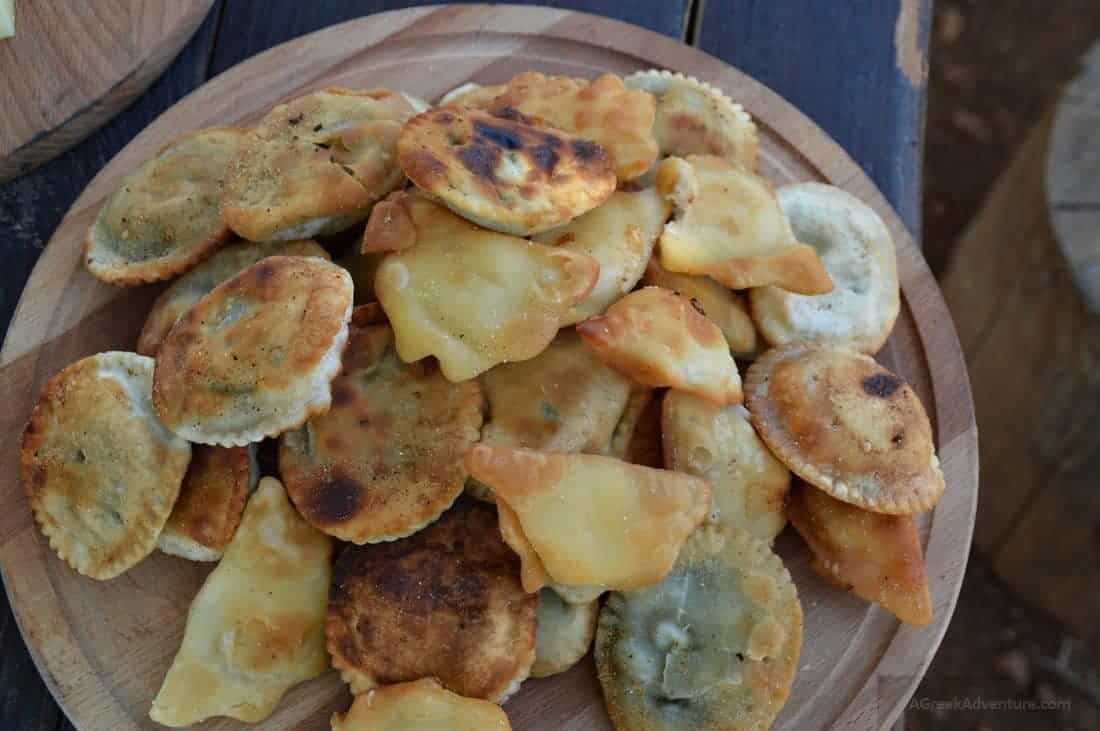 How is food prepared in Greek? What are the ingredients? And the recipes? How does Greek food taste?
Well, all these questions can be answered only when you eat as much Greek food as you possibly can.
Eat everything you can and try Dakos, which is made from lumps of ripe tomatoes, rusk, lashings of Greek olive oil, and sheep's cheese.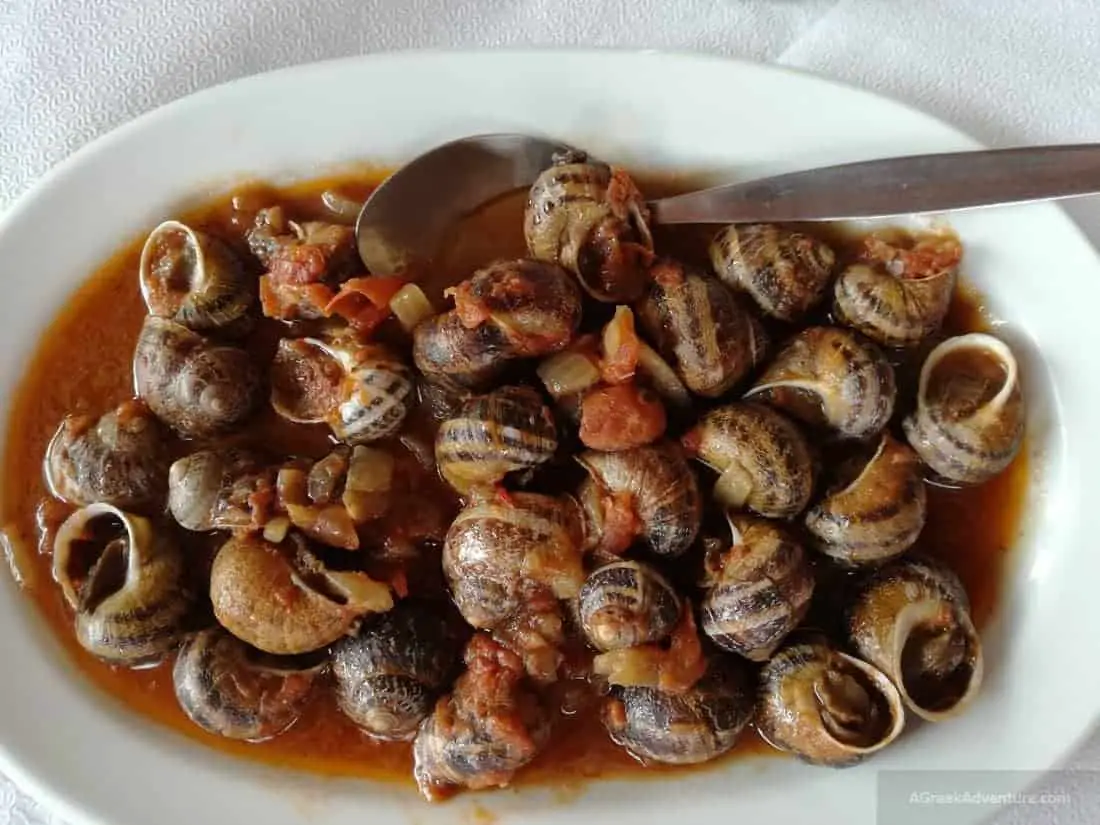 You can also have a taste of kalitsounia, Cretan cheeses, and many other dishes that will leave you licking your fingers. Other Cretan favorites you must try are;
Fried snails (Chochlioi Boubouristi)
Cretan Raki
Yogurt with honey and seasonal fruit
Fried Feta with Honey
"Antikristo" (lamb on a spit)
"Sarikopitakia" (cheese pie)
"Loukoumades" (fried dough served with ice cream)
"Gamopilafo" (meat and poultry boiled for hours accompanied by rice)
"Lamb Stamnankáthi" (lamb with a particular herb that grows only in Crete)
Stuffed zucchini flowers with rice
Visit the Cut Off Village of Loutro
If you love fishing and eating seafood, your visit to Crete would be incomplete without visiting Loutro.
It is perched on the south coast of Crete, and many people refer to it as a small fishing village.
Coming here takes you back in time to the old Greece, and even though the town is less developed, it's a hidden treasure.
One of the unique things about Loutro is that it's not accessible by land, and for you to get here, you must use a boat.
Once you get here, take as much time as you can and relax on the waterfront.
Watch as fishermen deep their nets into the waters to capture the fish, and if you can, joining them would be a great idea and experience on how fishing is done in Crete.
Take as many selfies and group photos as you can to keep as a memoir, and grab some seafood for yourself.
Ramble Through Rethymno, Crete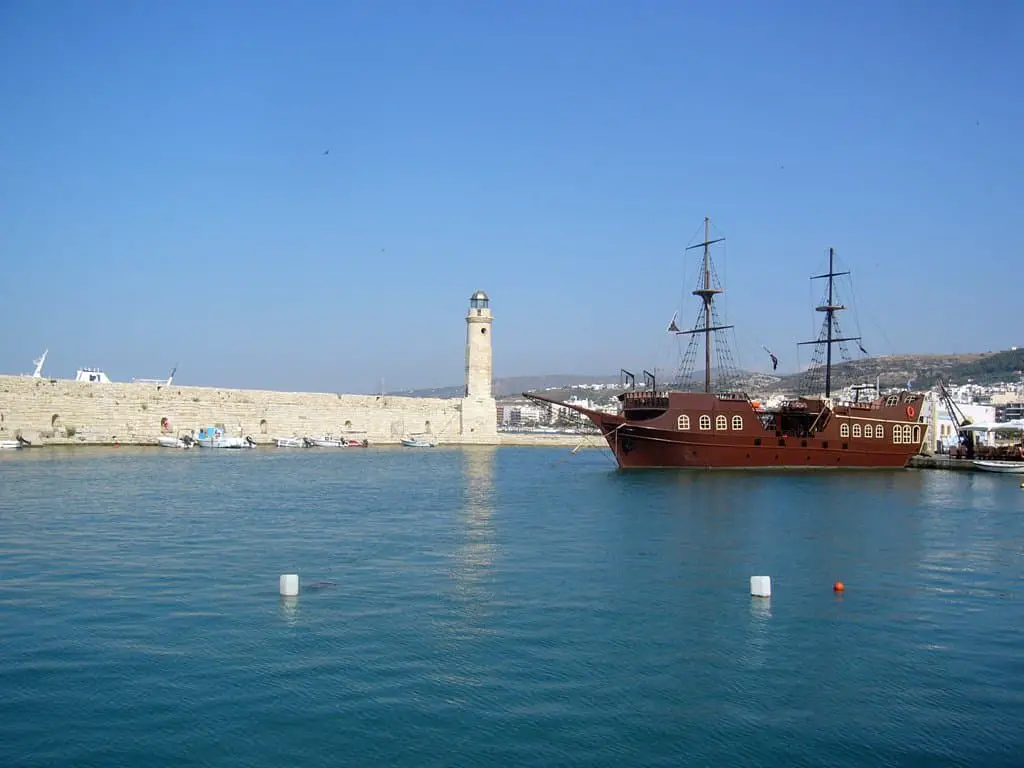 If you are the kind of person that loves architectural designs, heading to Rethymno would be a great idea.
Once you get here, you will have a close view of the old historic town and take as much time as you can to explore the narrow, cobbled streets and stop by to take a selfie or group photos to take back home.
Also, find the Venetian Harbour and have all the fun the world can provide. There are many cafes around, and stop by and taste Greek cuisine and for a frappe.
There are lots of things to do near Rethymno. Engaging in food preparation is an on top activity; the most appreciated thing to do in Crete (and other locations). You can even take lessons to bake your bread and taste local foods.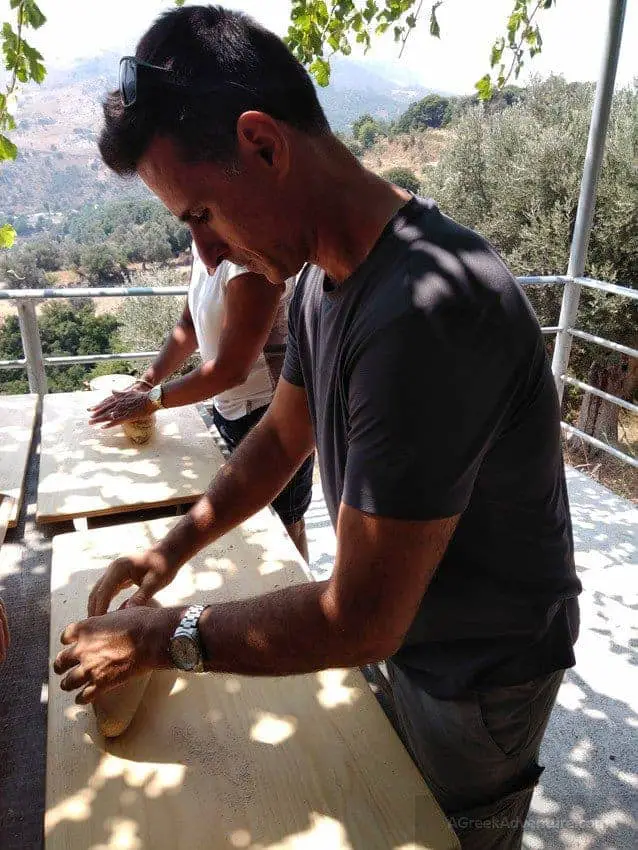 Things to Do in Crete: Walk Through Chania
By no chance is it one of the most visited cities in Crete. Read our post from spending a day there, touring all the different things Chania has to offer.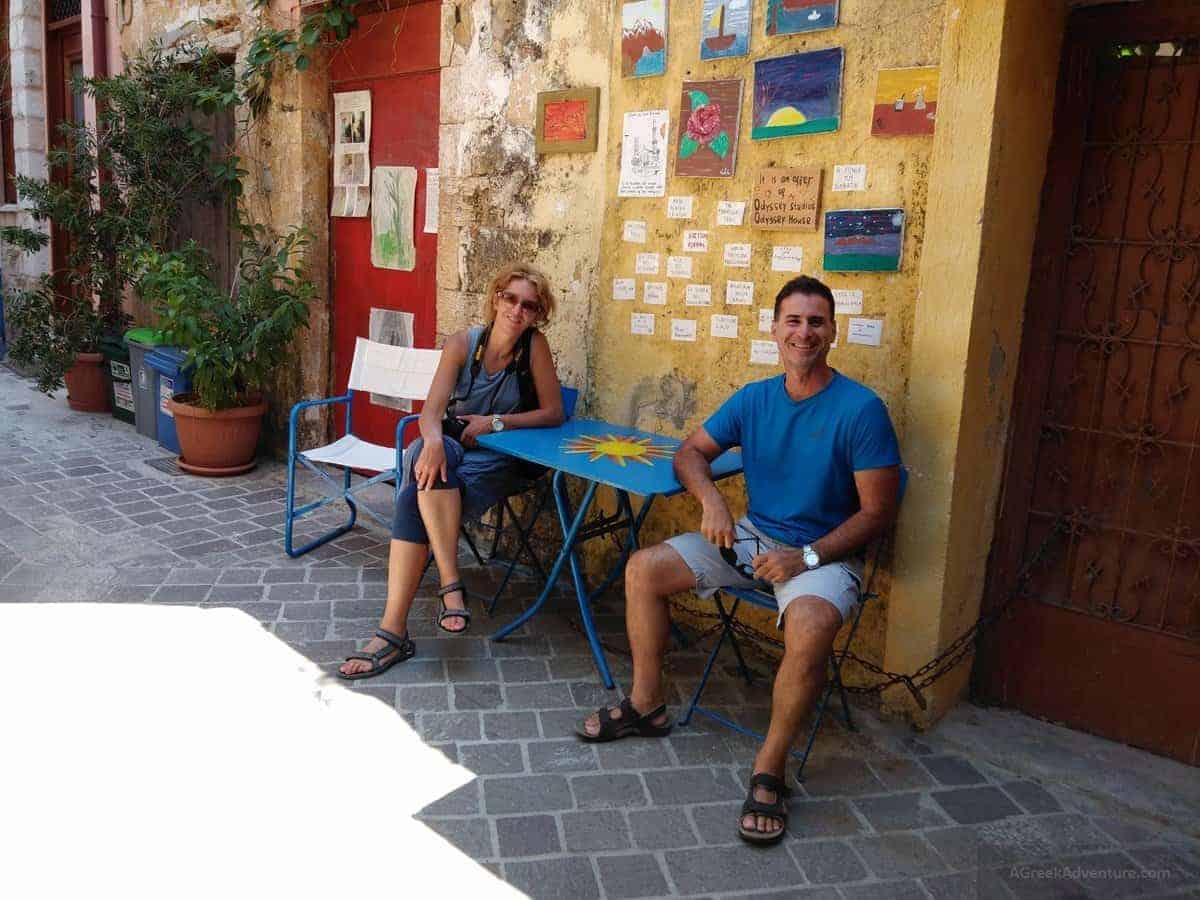 Explore Lasithi region, Agios Nikolaos, Crete
A completely different aspect of Crete is the Lassithi area, next to Agios Nikolaos. Wild and rocky, with a strange beauty, gorges to walk, and bright blue sea colors.
We stayed at the traditional village of Aspros Potamos where there is no electricity!!!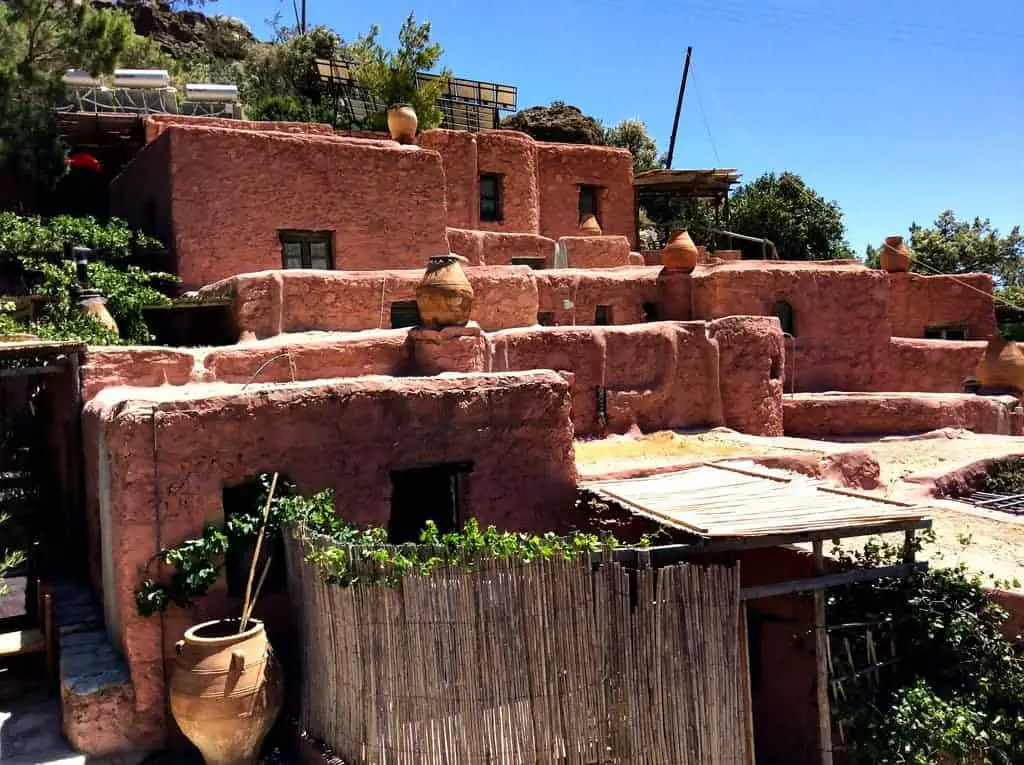 Things to Do in Crete: Adventures
Due to the vast amount of land and morphology of Crete, there are many available outdoor activities for air, water & mountain lovers.
Hiking Samaria Gorge National Park
If you are so passionate about hiking, getting down to the Samaria George National Park would keep you in the right place.
Here is a post from our experiences doing that, gorge.
Samaria Gorge is 16 kilometers long, making it the longest gorges in Europe.
It's epic with stunning views that will keep your eyes active all day long.
The hike starts at the Xyloskalo trailhead, and you'll have so much to see.
You do not have to worry about getting hurt along the way or not finding your way back, as there are mules that pick their way along the trail to help any hiker who needs urgent help.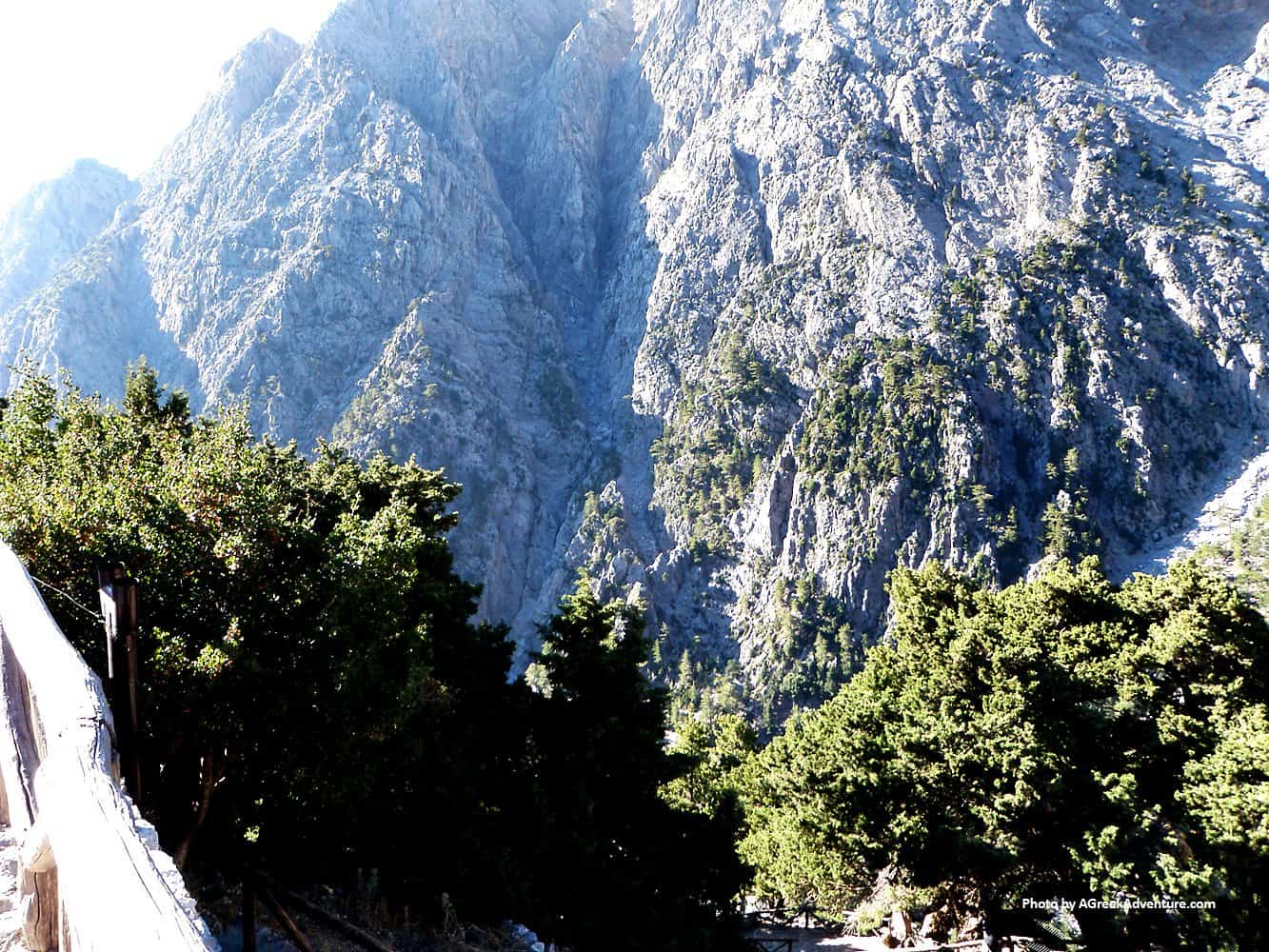 Along the trail, you'll see different signs on what to see along the way, including fauna and structures.
There are different flowers, and if you are with your lovebird, pick their favorite and show your love by delivering it to them.
These flowers that grow on the plateaus are dragon arum, peonies, white asphodels, marjoram, irises, anemones, and yellow phlomis.
As you continue hiking, you'll not only see trees, shrubs, and flowers, but you'll also see remnants of villages and little churches along the way.
Hold the hands of your friend and get into the open churches and take as many pictures as you can.
After the hike, join other hikers in a café and as you order delicious Greek cuisines, enjoy a freshly squeezed juice, ice cream cone, and a cold Greek beer.
Ha Canyon, Crete
Ha Canyon in Crete is a beautiful, imposing, and narrow canyon that has a significant place among the gorges of Crete and all other canyons and Greece.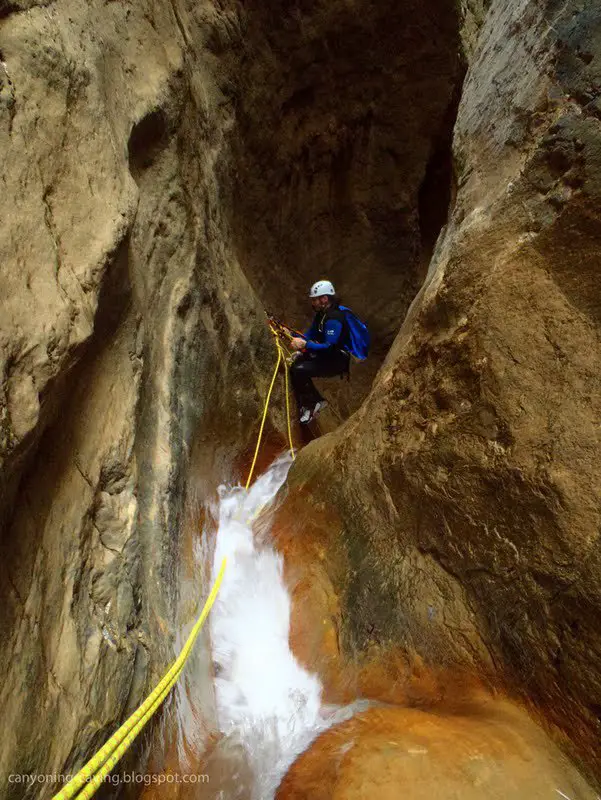 It is located on an active rift, has 26 technical descents. Its walls are 200-300 meters high, vertically standing, and evoke awe in many points.
Hiking Mount Ida (Psiloritis) in Crete, Greece
Well, if someone tells you they were hiking Mount Ida (Psiloritis) in Crete, better ask them which part and which side.
Mount Ida, also known as Psiloritis (translates to Tall Mountain), is the largest mountain of Crete.
Crete is a huge island, so you understand that hiking Mount Ida is not just simple hiking. Read the post here.
Hiking Rethymnon Mountains
This island has so many mountains that they provoke you to hike them "if you dare."
The lethal combination of scorching and intense sun, with the wild terrain of Crete, speak out: Start early in the morning, or else.
Combine this with staying at Enagron Ecotourism village, superb experience, and one of the best places to stay in Crete (in that area).
Please read about this hiking experience of ours from here.
Patsos Gorge
One of the top ten gorges to hike in Crete! Patsos Gorge is a must explore one when hiking in Crete. It is near Rethymno, Crete.
The gorge is almost all covered with trees, so there is plenty of shade. Read the full post for Patsos Gorge.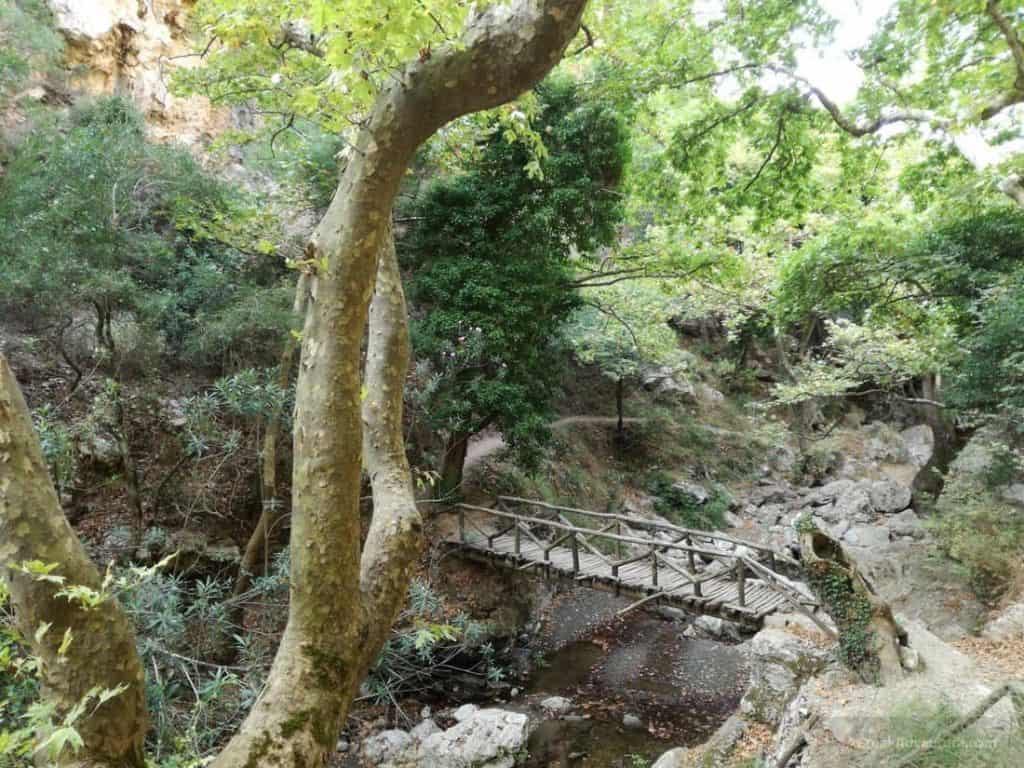 Pervolakia Gorge
The Pervolakia gorge in Crete, also known as Moni Kapsa gorge due to the monastery of Kapsa. Full post for Pervolakia Gorge from here.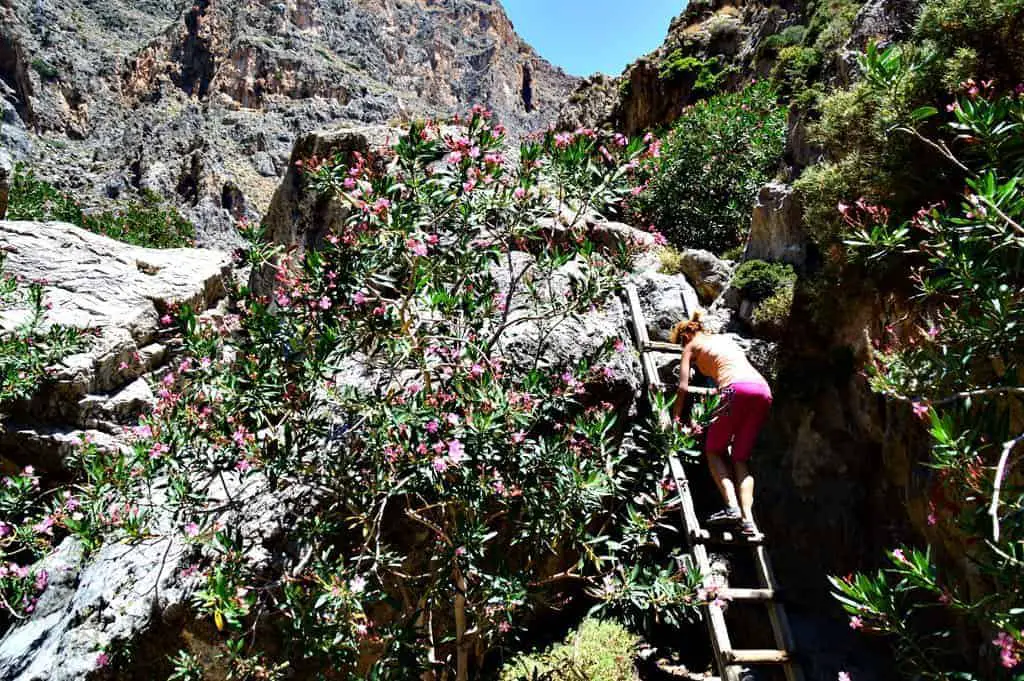 Pefki Gorge
We enjoyed the gorges of Crete.
As you know, from our other stories, when there is a gorge (or an opportunity for hiking and trekking), we would grab it, and we would go to walk through its route. Read the full post for Pefki Gorge, with photos from here.
Explore Lake Kournas
The lake is the only freshwater lake in Crete. Even though it's not too massive, it lies in the valley among rolling hills and is a beautiful place to stop by and enjoy the clear, blue freshwater.
If you'd want to dig deeper and watch the water waves closely, rent a paddleboat for €5 and go as far as you want.
Don't forget to take selfies and share them on social media for people to see how transparent the water background is.
Sea Kayak in Crete
Since Crete is an island, such activity wouldn't be out of scope.
That is one of the best ways to explore the coastline, though you may need to engage in a multi-day trip to see a good fraction of it. Read about it from here.
Paragliding in Crete
One of the most popular activities in Crete. Crazy, right?
There are lots and lots of friends and blog fans who ask us where it is best to go for paragliding in Crete.
This activity is rather popular with single persons and families! Read more about tandem paragliding in Crete from here.
Bungy Jumping in Crete (138mt tall)
You heard that right! Heart pumping, the excitement goes to Defcon 1, then you jump!
Would you do it? Would you have your adrenaline spike high and experience an actual Bungy jumping free-fall?
Would you confront your limits and courage, but in a safe, back-to-earth-after way? See more details for the bungy jumping experience here.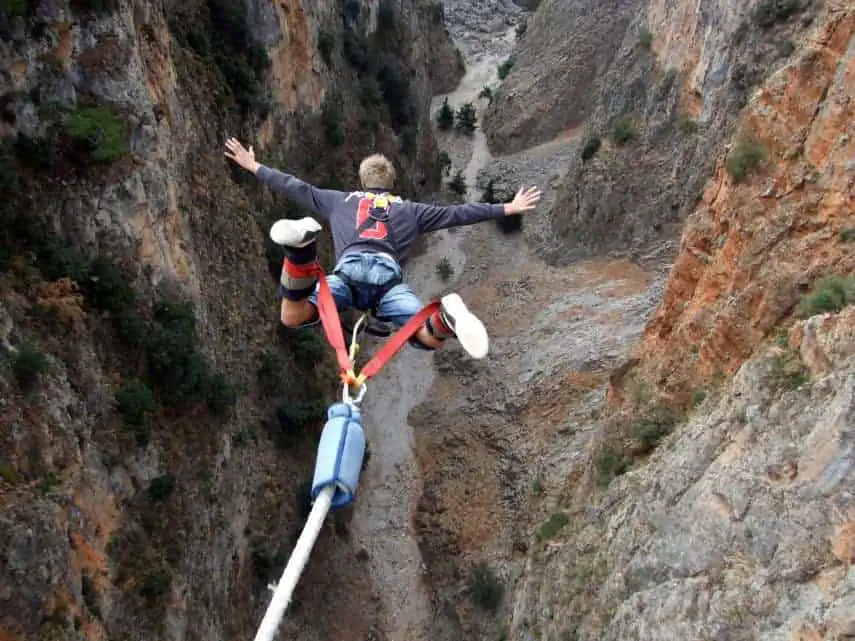 Yoga Retreats in Crete
You may don't know this, but Crete is one of Greece's most popular destinations for yoga retreats.
Some are organized in hotels, while others are organized at unique retreat locations near the beach, like Triopetra.
Cycling Crete
Most of the locations in Crete can be experienced through cycling.
Prepare for lots of "hotness" and lots of uphills/downhills.
It is quite an experience to cycle in Crete, especially if you plan to go "up to the mountains."
Jeep Safari Adventures in Crete
A pretty nice way to explore landscapes and food and take great photos. No hunting, of course.
When I first heard of Safari Adventures in Crete, I thought it was close to Africa, but that can't be it. It has to be something else. Perhaps they are "hunting" a different way of adventures; maybe they are after photo shooting, or maybe going after tastes and drinks, or maybe hike.
Well, they do all those things. Read more here.
Party in Malia
When you visit Crete, kindly ensure you explore every bit of this island.
When you visit different places during the day, you can be exhausted, and the only thing you wish is to relax.
There are many activities to calm your nerves, and if you love partying, Crete is the perfect place for you.
Take a warm shower and head to Malia, where you'll eat and drink your favorite cuisines and party the night away with other party lovers.
Head to the stage and dance your heart out with your loved ones as you associate with other holiday goers.
Get Drunk on a Food & Winery Tour
Do you love wine? If yes, there's nothing better than visiting Crete and exploring the best wineries on the island in the Heraklion prefecture.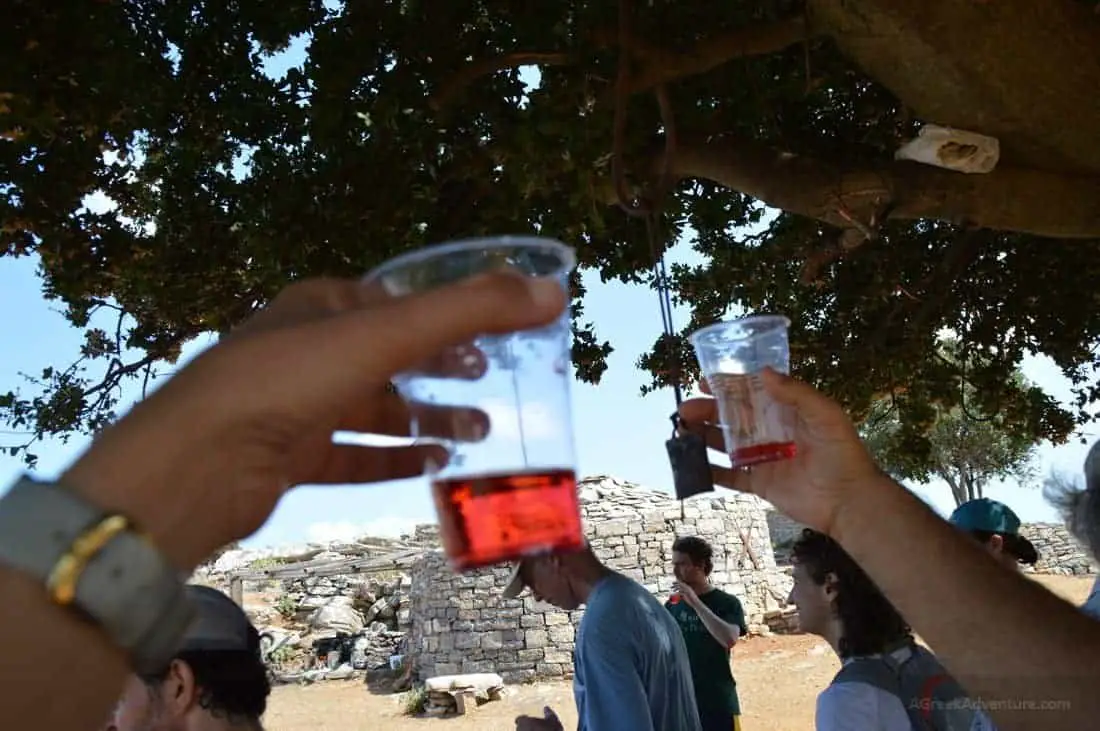 Here, you get a chance to taste different wine brands from Greece.
If you happen to stop by Lyrarakis Winery in Monofatsi village, for instance, you'll enjoy a fantastic wine tasting with cheese for only €10.
The wine tasting experience would be more excellent if you hire a car and tell the driver to take you through all the various wineries in the region.
Sissi Crete: A Special Fishing Village
If you love waters, you can never get tired of spending the entire day in waters here in Crete.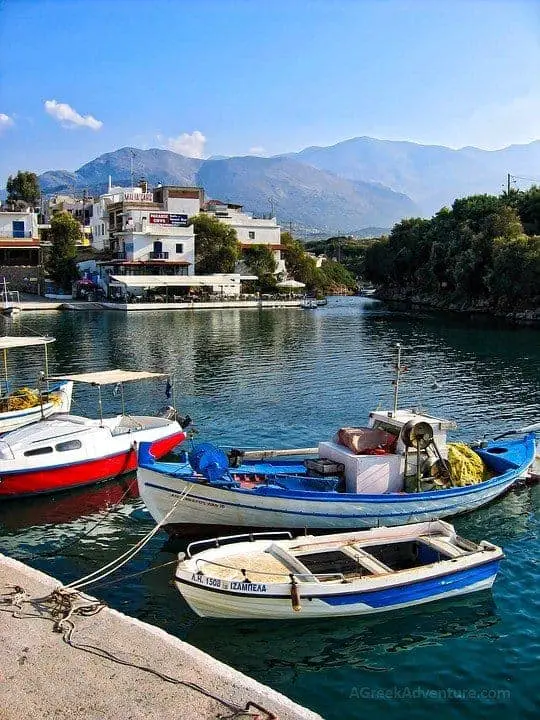 However, if you are water phobic, you'll be amazed when you start loving the waves that come from the waters, the sound, and the feel of the water, and the best place could be no other than Crete.
When you get down to Sissi, you will get an opportunity to enjoy fishing, consuming fish, and enjoying the attitude and contagious charm of this village.
Sissi is the best place to dive into the waters and have a fantastic experience underneath if you love swimming.
Where to stay in Crete?
That is a tough one.
There are thousands of hotels, apartments, villas all over Crete in a good range of prices and services.
The island of Crete is so big that we managed to book last-minute reservations in August, and we did find a variety of options we liked.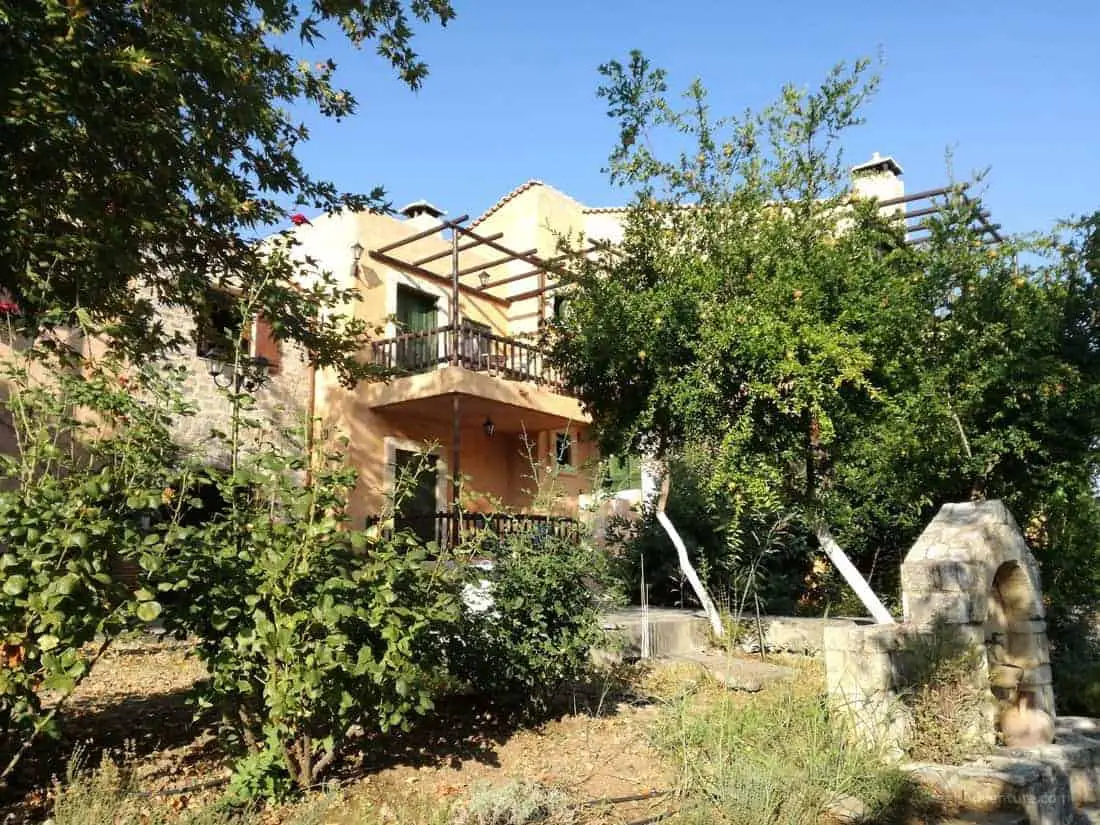 There are all-inclusive hotels and guesthouses. There are eco-lodges and even extreme settlements where you can live in no-electricity remote conditions.
You can even find luxury villas and hotels in very remote locations in the mountains.
It all depends on what you like. 
The main key point is: What is your itinerary in Crete?
That will drive your accommodation options. You may need to stay in more than one due to driving time.
Crete is divided into four central regions. Check accommodation prices for these regions: Chania, Rethymno, Heraklio, Lasithi.
Map of Crete
Here is how Crete looks like. It is rather extensive. You need 7 hours straight to get from one side to Crete to another on a straight line.
You will not move in a straight line, and if you take the road(s) to mountains, then hours will multiply.
That is why Crete needs careful planning.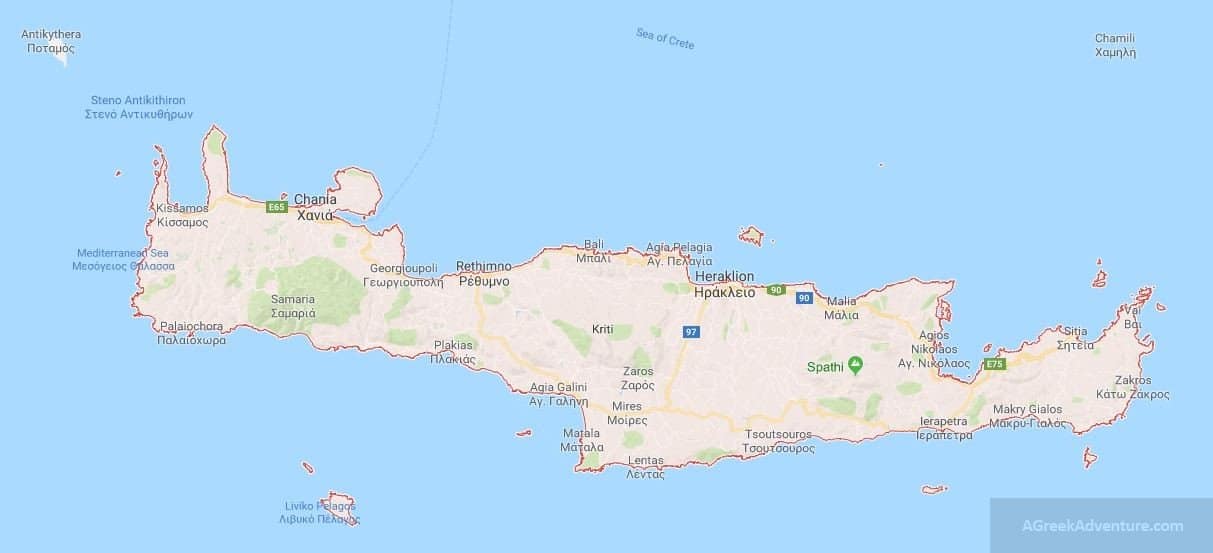 Final thoughts on Things to Do in Crete
Final thoughts on things to do in Crete? Well, there are no final thoughts on this island.
We will go back again and again.
We loved it, and each time (been there twice already), we explored a completely different area. There is no overlapping at all.
Yes, it is that big.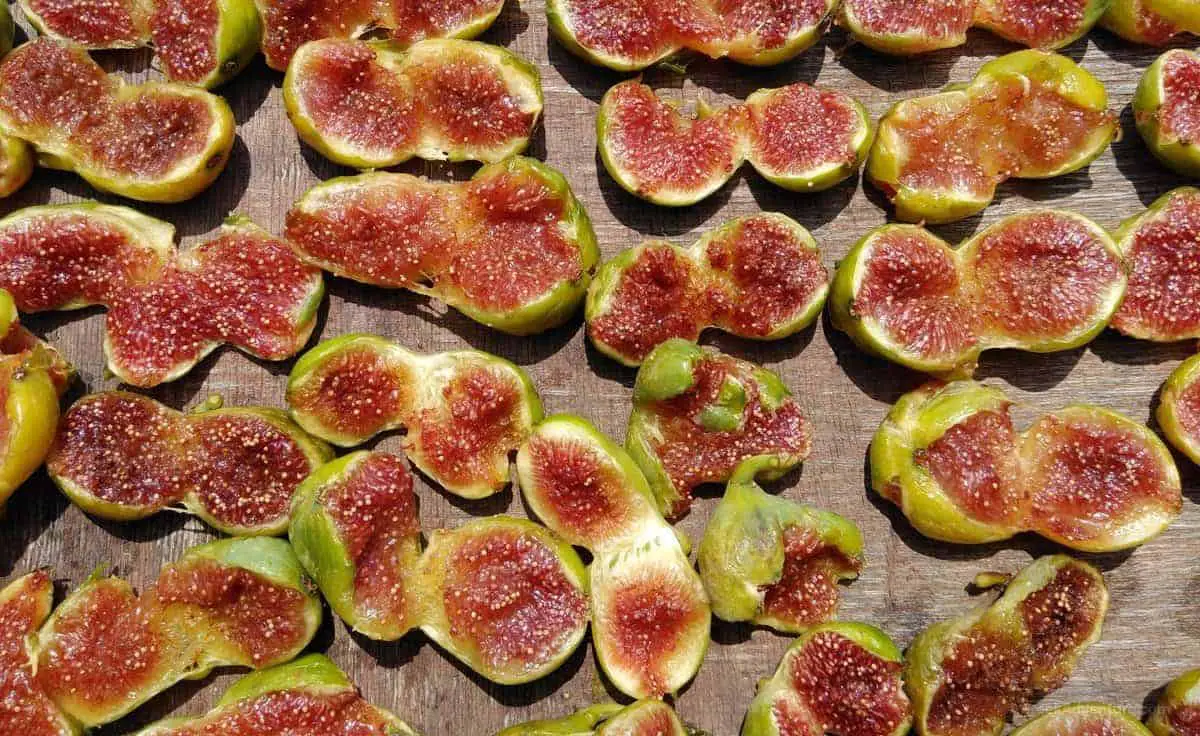 There is nothing better than going to a place with your loved ones where you think about nothing other than fun.
There are many places to relax, but Crete, Greece, is an exceptional place where you should make a point of going with your loved ones.
If you don't know what to do once you get here, the above are the most exciting things you can do for a beautiful experience.
Did you like our post for Crete? Then also read