The mountaintops of Grammeni Oxia was one of our recent goals. The specific trekking route started 10km from the village of Gardiki, next to the mountain shelter of "L. Eftaksias", which seemed rather neglected at that time (October 2020).
Some choose to do the "lower" route that gets you through the forrest. In Autumn, trees are dressed in all shades of red and golden yellow. Just walking through that is an experience by itself.
Other choose (like we did) to do the mountaintops route. From there the 360 degrees view of the surrounding mountains is stunning, yet that comes with far more effort.
The whole location has huge historical importance. Some very critical battles happened at those mountains, and lots of legends arose from that.
You will see the monument of the battle of Grammeni Oxia at your entry point, and the one for the battle against the Gauls at your exit point, at "Kokallia".
How to Get to Grammeni Oxia?
It is quite a car ride to get there from Athens. As said, the path starts near the shelter. That is 10km outside of the village of Gardiki Omilaias. There is another village named Gardiki but that is in a different prefecture of Greece, so you don't want to land at the wrong place.
It is best to be there very early in the morning, to have plenty of time ahead. It takes 4 hours of driving time from Athens to get to the starting point while Thessaloniki takes around 4.30 hours driving time). The best is to go to Gardiki village (or someplace near your destination) the day before.
You can also get there from Nafpaktos.
Gear and Things to Have for Grammeni Oxia
There is no water supply during your mountaintop hiking. If you plan to do that in Autumn you need plenty of water, at least 1.5lt.
You will need high-calories snacks and layers of clothing.
There are many locations where it will be rather windy and that wind will be cold. Especially at the top of the highest peak of "Sarantaena" (1923mt).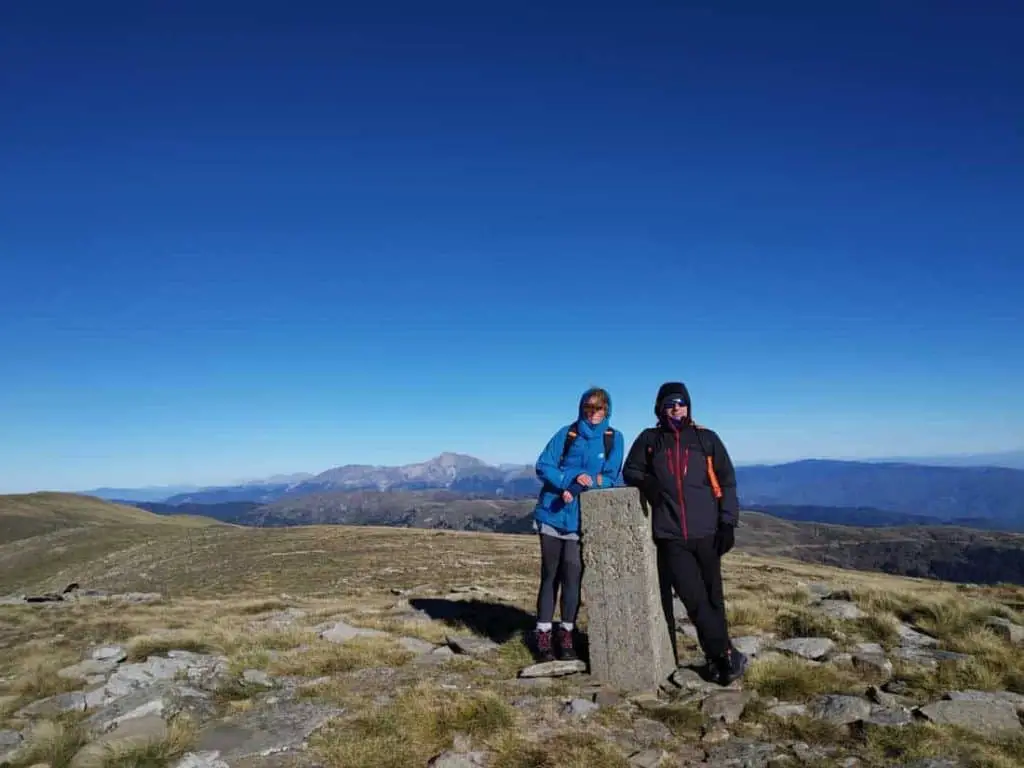 Good sturdy hiking boots are an absolute must. The terrain is not rocky, but at many locations is tricky enough and tall grass on that alpine terrain will test your ankles.
There are locations where you will have to walk in a stiff angle and that will test your quads.
Make sure you wear layers of clothes, so it is easy to remove and add what you need. You will see that your body temperature will need constant adjustments.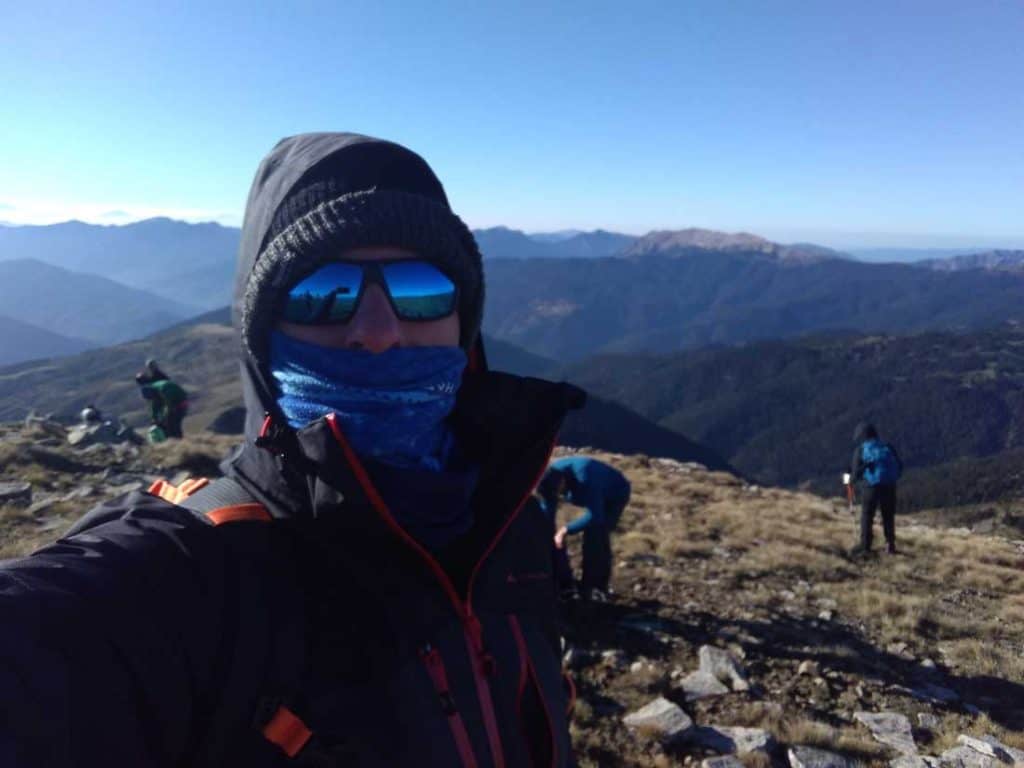 It is best if you carry a water-resistant backpack as sometimes rain may suddenly start. Alternatively, have a poncho.
Health and Fitness Level for Grammeni Oxia
We did the route that started from the shelter and ended near the village of Agios Nikolaos (there are a couple of taverns there). That was a 7 hours route (short breaks included). It is considered a Level 2 but at some points, things were very demanding.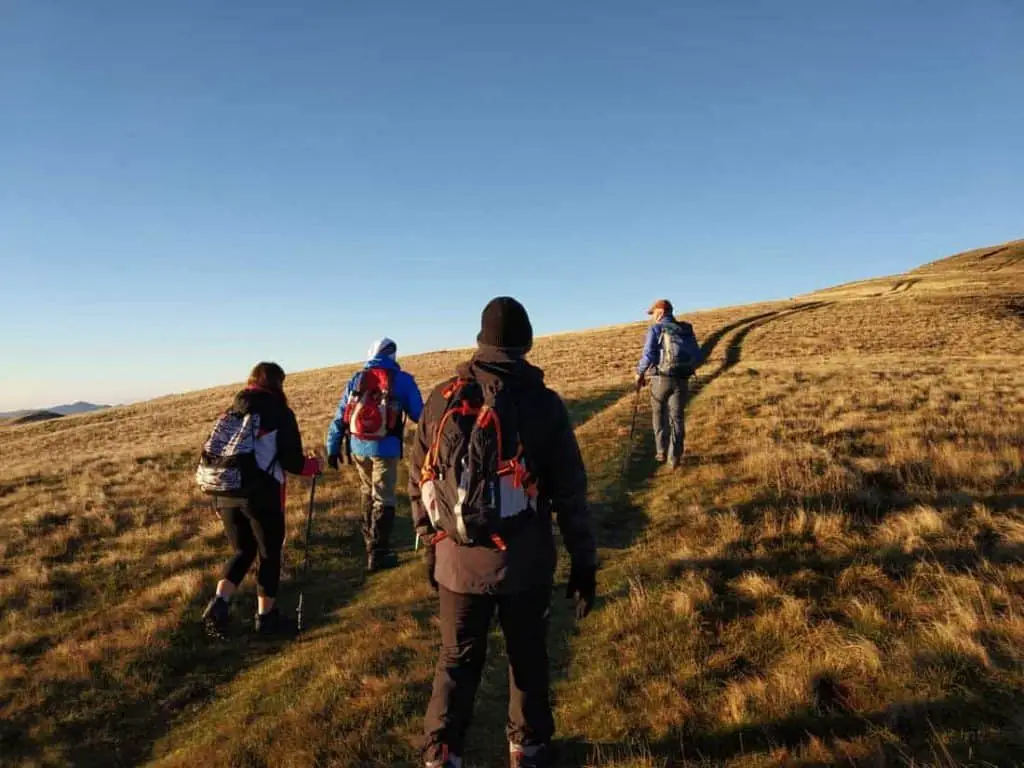 If you are not fit for such, don't try it. There are no side roots to cut the route short. Once you enter you need to exit where all the rest will do or turn back.
There is no climbing involved, but the uphills (wherever they are met) are steep.
Grammeni Oxia Route Options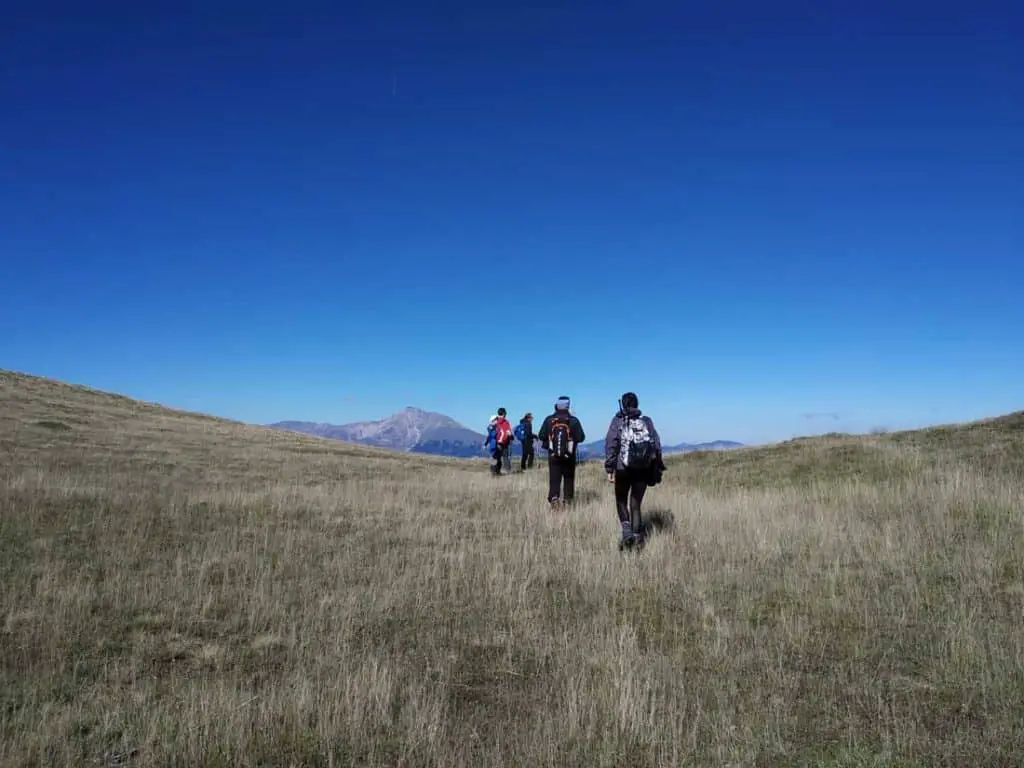 You can do the route as a circular one, by hiking up to some point and then turn around.
Alternatively you can get in one location and exit in another.
That means you need to have a way to go back to your vehicle. Exiting at the location named "Kokallia" near the village of Agios Nikolaos means that with all that walking you "moved" from one Prefecture to another through mountains. It is not like walking 20km in a straight line.
So, plan accordingly. There are hiking groups and associations that do the route from time to time, where a coach is available. That is a great option, especially if you want to skip all the driving to get and leave from the area.
Note that there are hiking marks along the route, but one must really know the actual route they want to take. It is relatively easy to get lost and walk to a different direction than one intended.
How does it feel to Trek on Grammeni Oxia?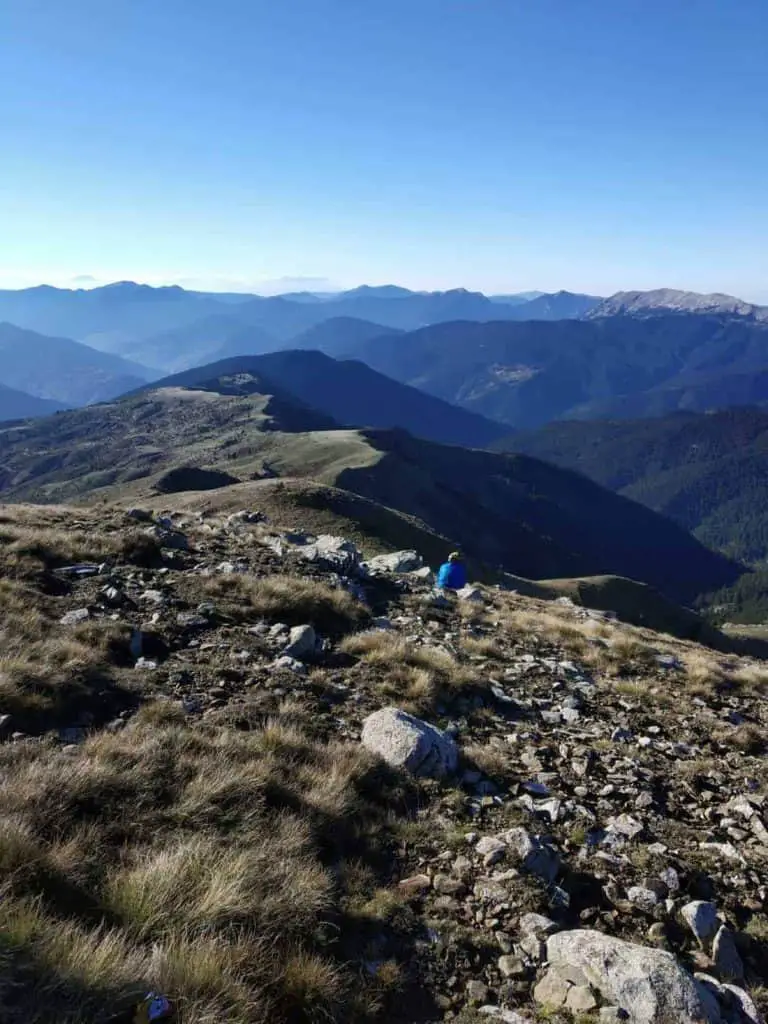 Imagine that you move around giants. The surrounding mountains of Vardousia and Giona (Southeast), Kaliakouda (West) and Velouhi (North) are seen as you walk.
The place owes its name to the "Oxia" trees (Beech).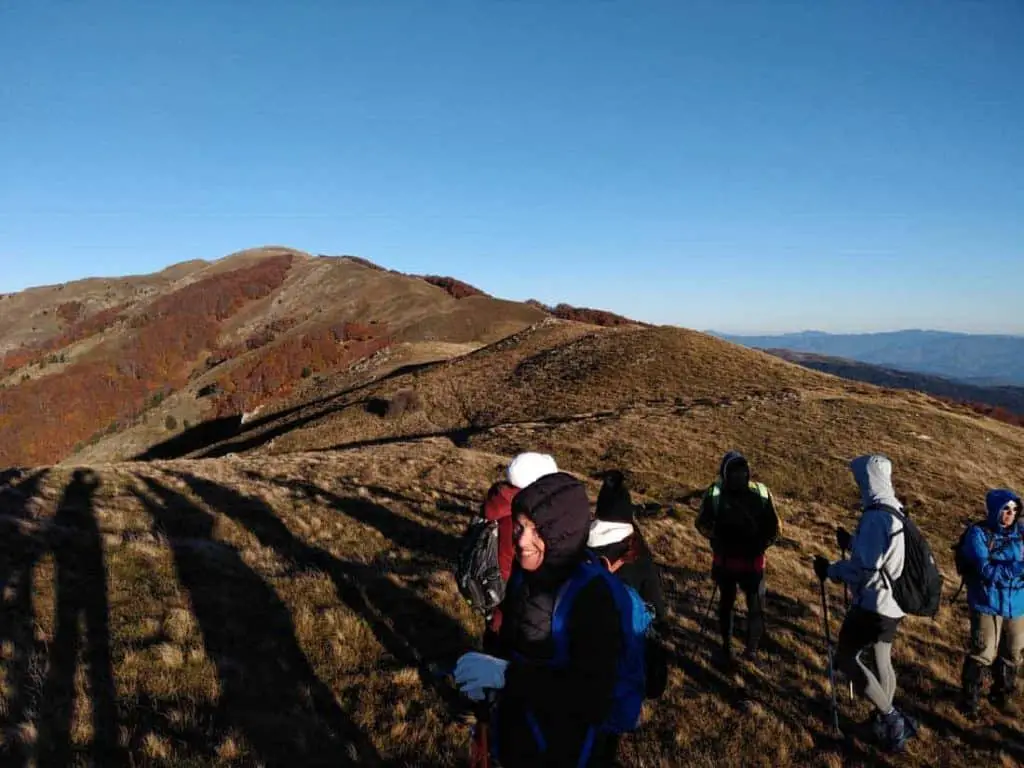 The tallest top is "Sarantaena" and is considered one of the coldest ones in Greece. Indeed it was the only top along our route, where we had to wear all our layers to get warm while taking a break.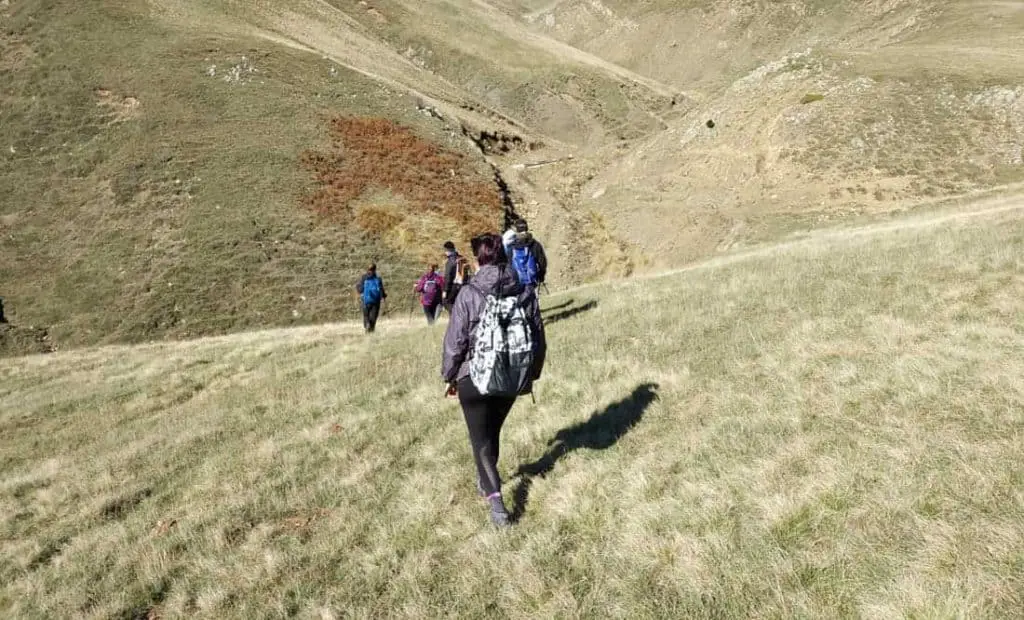 This a route which will test your quads in different places, but also allows intermediate relaxed walking time for casual small talk with your companions.
That is a really nice combination.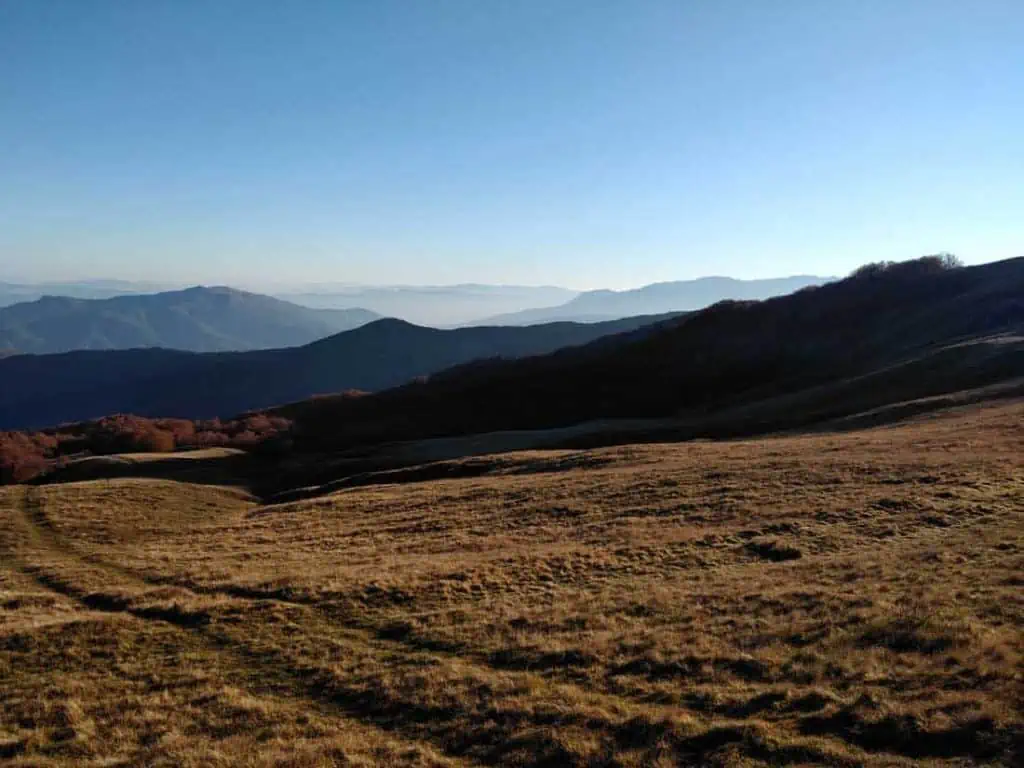 We had lots of fun both moaning at some steep uphills and while walking on tall grass.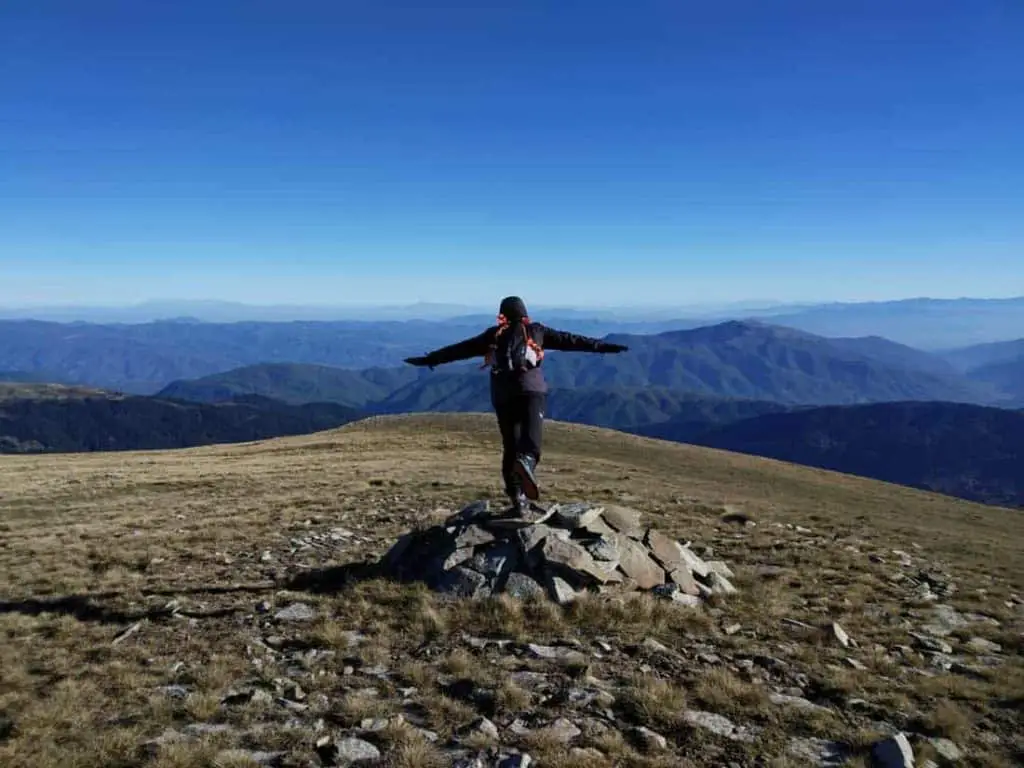 One of the highlights was meeting a shepherd with his flock of sheep and goats, along your walk. A very pleasant person eager to share his philosophy and smile.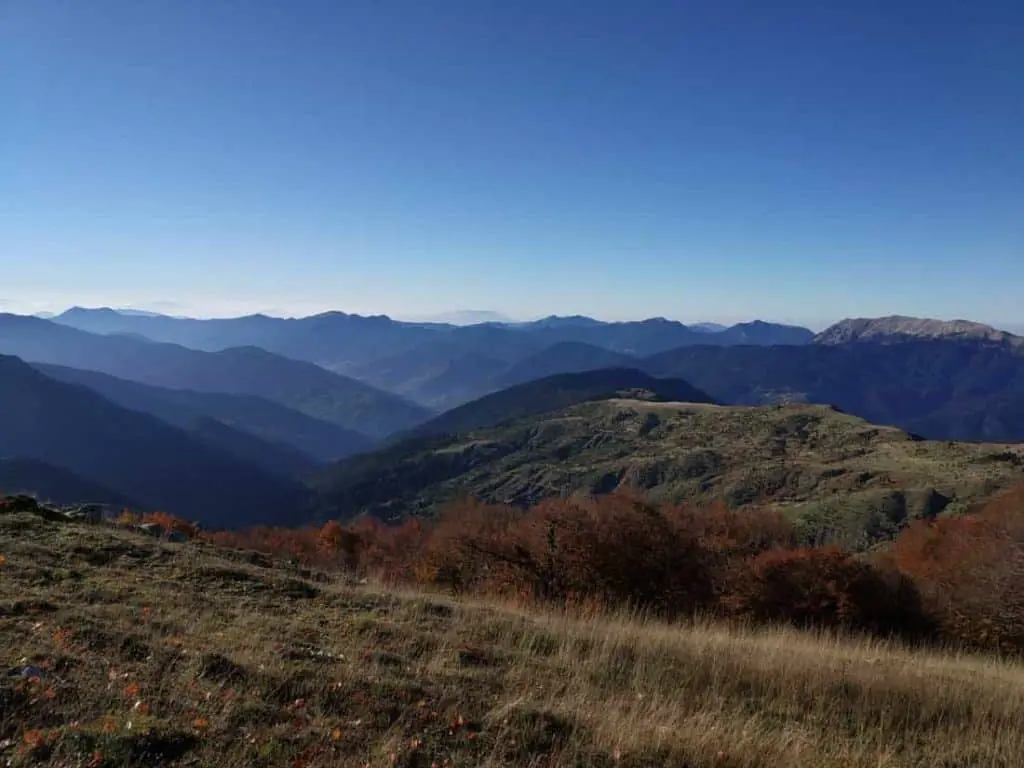 That is a common sight when you hike on Greek mountains.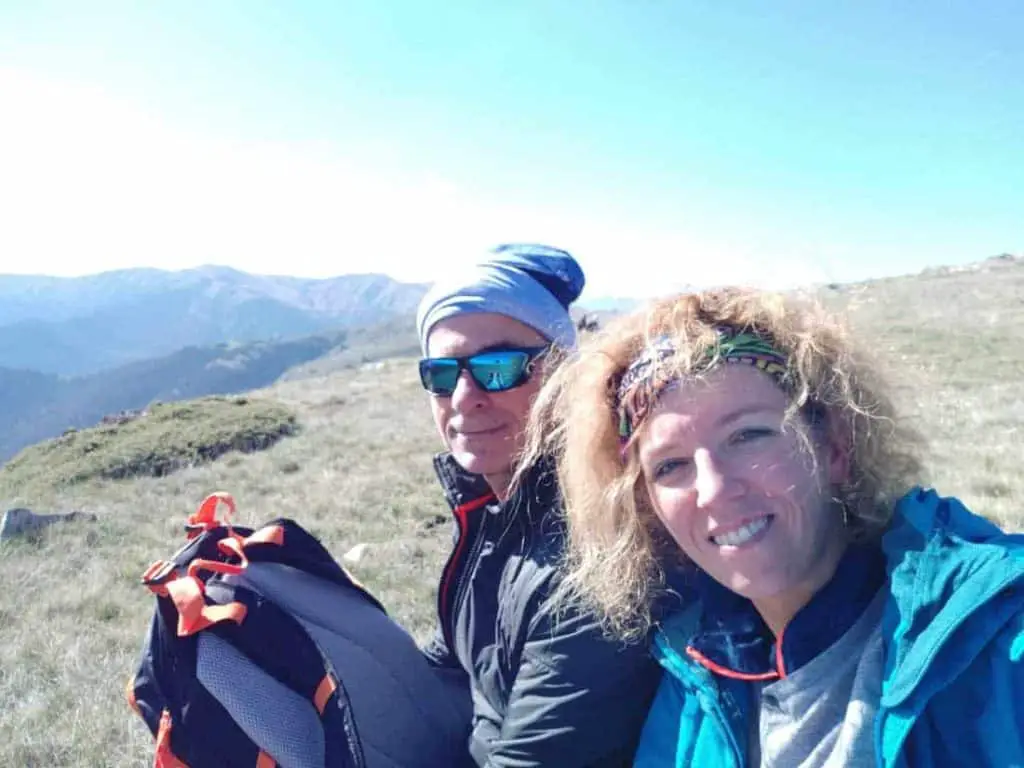 The route gives you lots of opportunities to calm your mind and gradually have some inner quietness.
Maybe that is -for many- the reason to take such an out-of-a-forest route.
So, did we have a great time? Yes, we did.