It is a great pleasure to discover the beauty of your own country. Vikos Gorge, located in the Northwest part of Greece, in the Zagori region, is close to the villages of Zagorohoria.
Vikos Gorge is the world's deepest gorge (as listed in the Guinness book of records).
It gets as deep as 2,950 feet at a specific point while it is 3,600 ft from rim to rim. That means a depth of 82% of its width.
It is part of the broader Vikos-Aoos National Park (Geopark).
The hiking route length is 12km. Here (below) is how a tiny part of how it looks.
Zagorohoria villages are well known for their stone bridges and monasteries. They belong to the Pindus mountain range.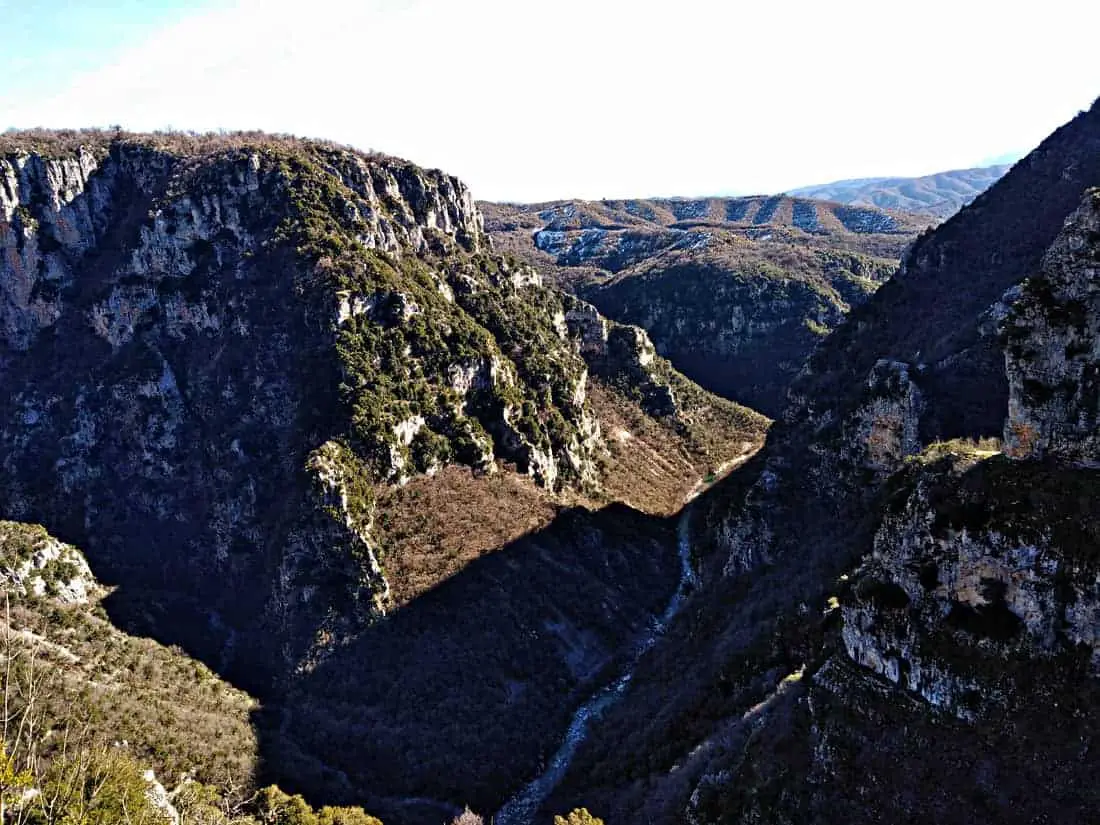 Getting to Vikos Gorge
After the newly delivered highway, the whole area of the Zagorohoria area allows you to be there in less than 5 hours, by car, from Athens (following the Peloponnese route and then up from Antirio). It used to be 7+.
This makes the location an ideal weekend (better, more a long weekend) trip.
The whole driving to get there is comfortable as you stay on highways for the 95% part.
Entrance Points to Vikos Gorge
The best descends into the gorge is through the village of Monodendri.
You can choose not to stay there but in any other nearby village, yet do calculate the driving time and the actual hiking route.
If you want to do this route with a professional guide, then these (and their tours) are the most reliable ones for hiking Vikos Gorge: Epirus: Vikos Gorge & Voidomatis Springs Hike and the Vikos Gorge Full-Day Guided Hike.
You can get a small idea of Vikos Gorge from atop when you visit the monastery of Agia Paraskevi, nicely situated at the cliff edge.
Go through the church and follow the narrow cliff path (be careful), and you will get some great shots.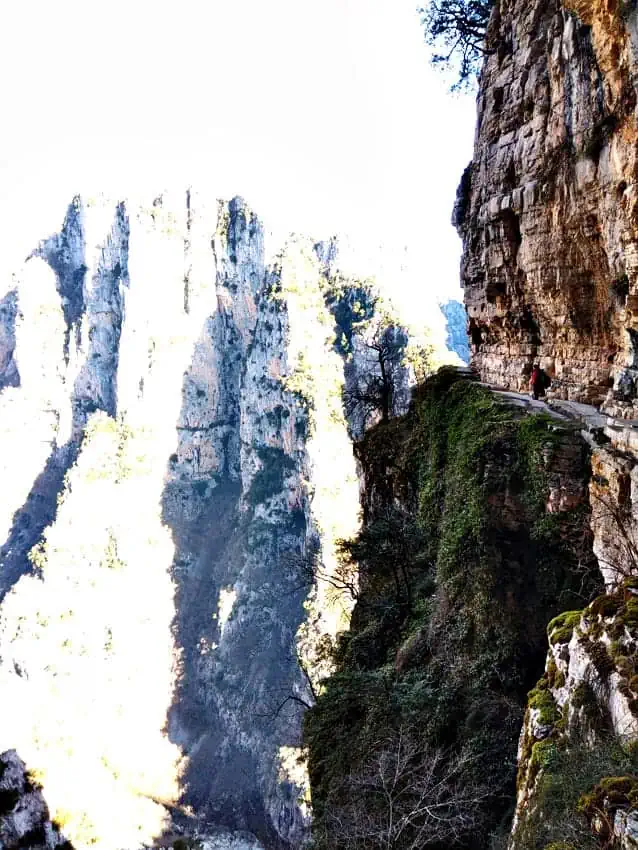 Hiking Vikos
Vikos Gorge demands around 6 hours of hiking at an average pace.
That is 6 hours one way. It is best not to do this a round-trip, as with resting time, you will end up with more than 13 hours hiking.
The night will fall even if you start on daybreak.
It is better to enjoy hiking as the route is not a circular one. You will return from the same point, seeing the same things—beautiful, yes, but losing time (and energy).
Both entrance and exit locations (exit is at Vikos village unless you choose to add 1-2 more hours to exit at Papigo village) are steep parts of the gorge.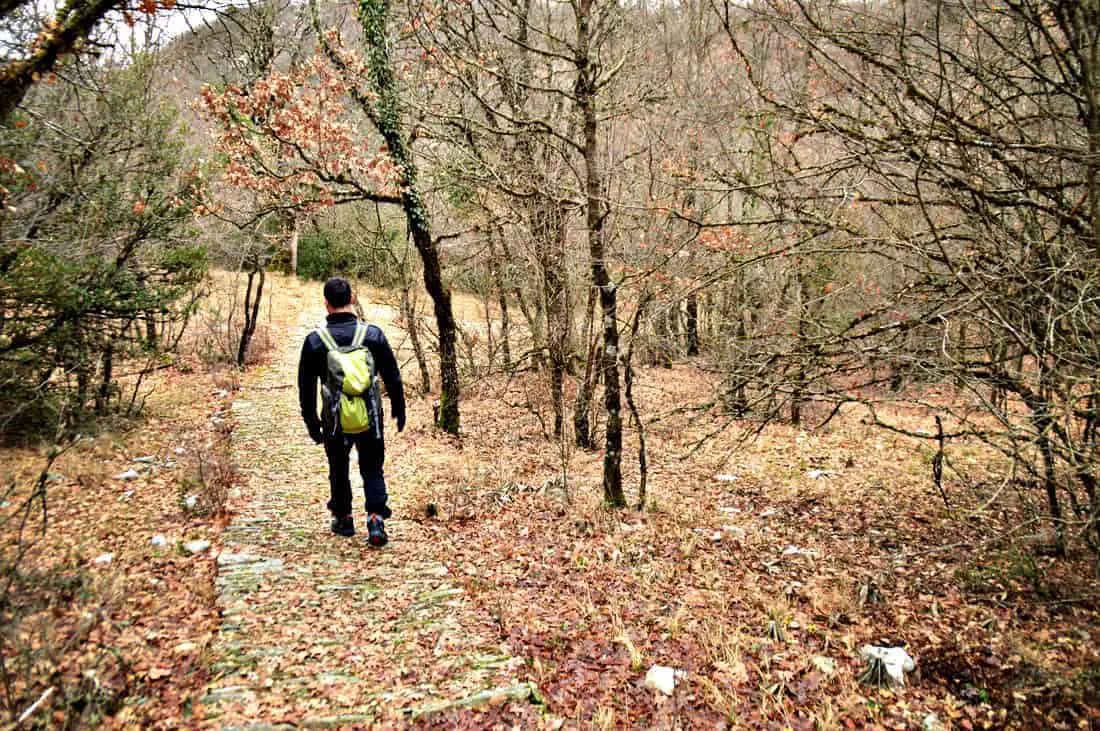 You will encounter ice/snow in the Monodendri village entrance in wintertime, but -usually- not at Vikos village exit. It is good to be informed about the conditions first.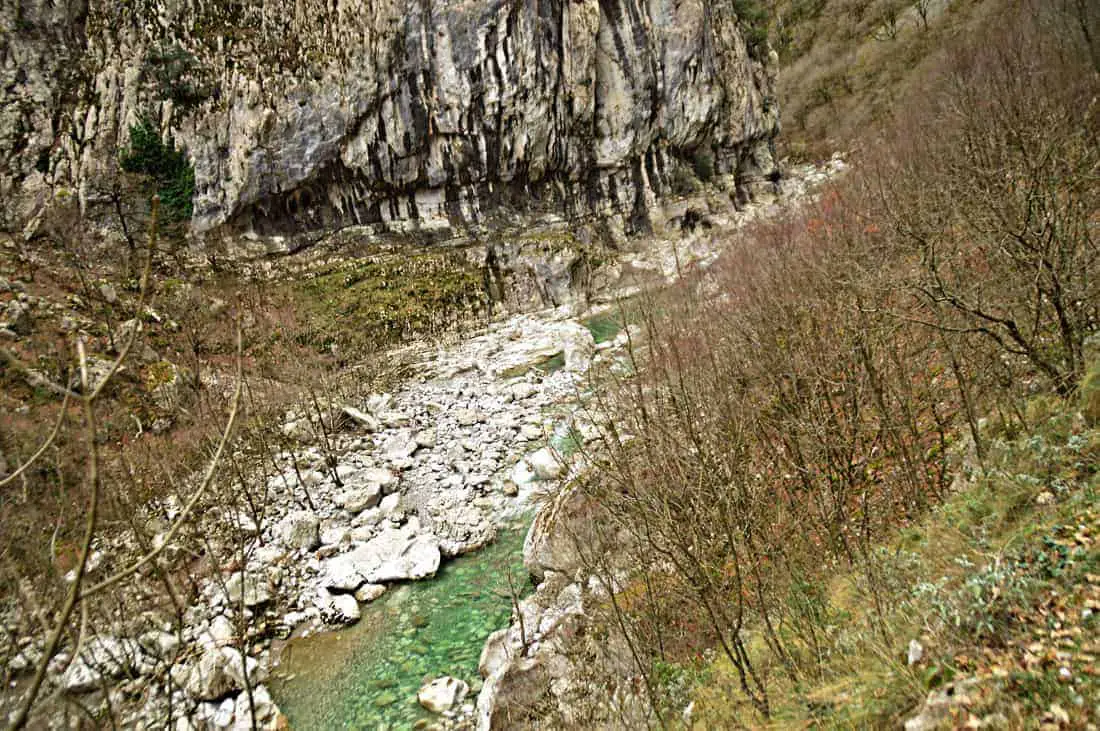 It was not our first attempt to go to the Zarogohoria area to do Vikos gorge.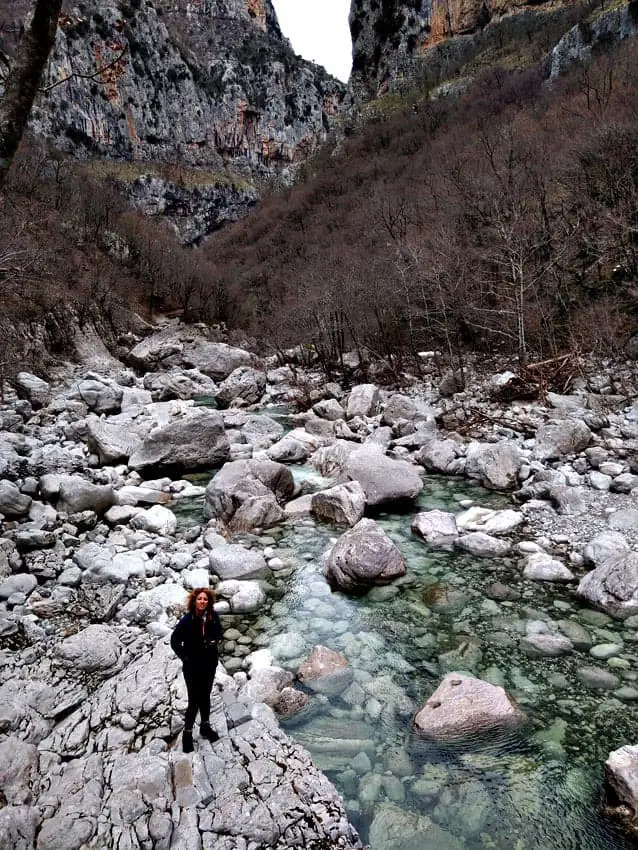 We were planning for that a couple of years ago, but locals mentioned heavy snow conditions.
Six hours in a gorge with ice and snow, while you have to climb a bit in some points or pass over slippery rocks, is not the best thing to experience.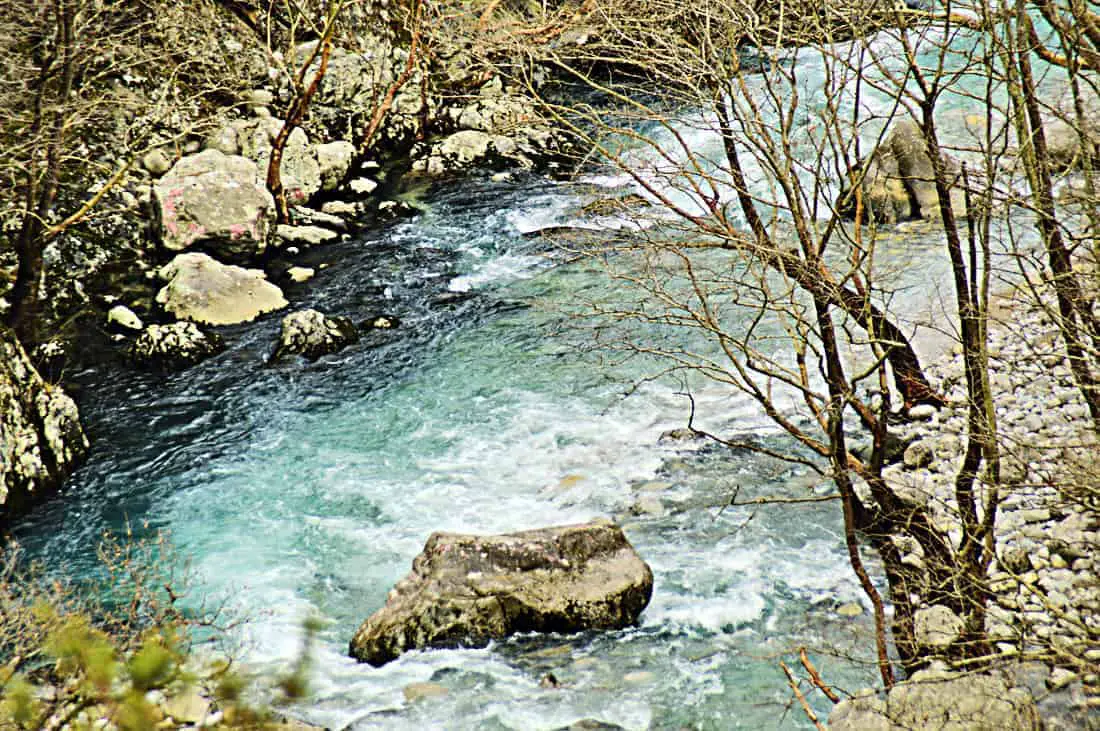 It was wintertime, but the weather was relatively "sweet."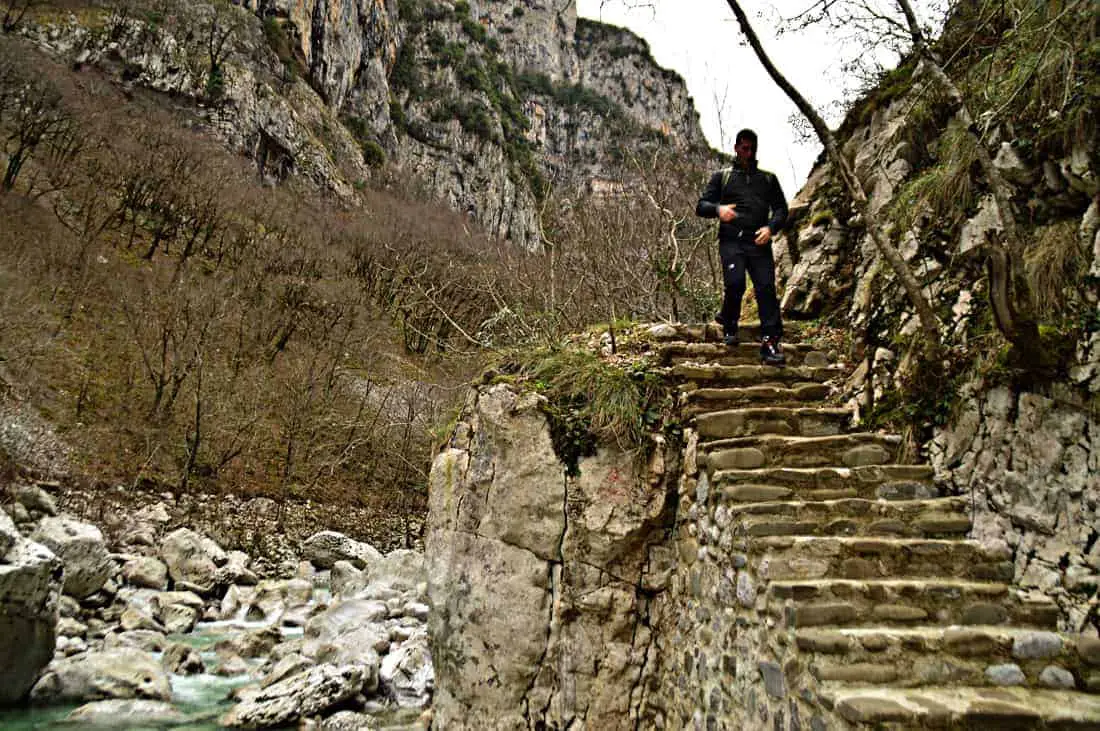 You know, the kind that is cold but not too hard, not too warm. It was ideal for long-distance hiking.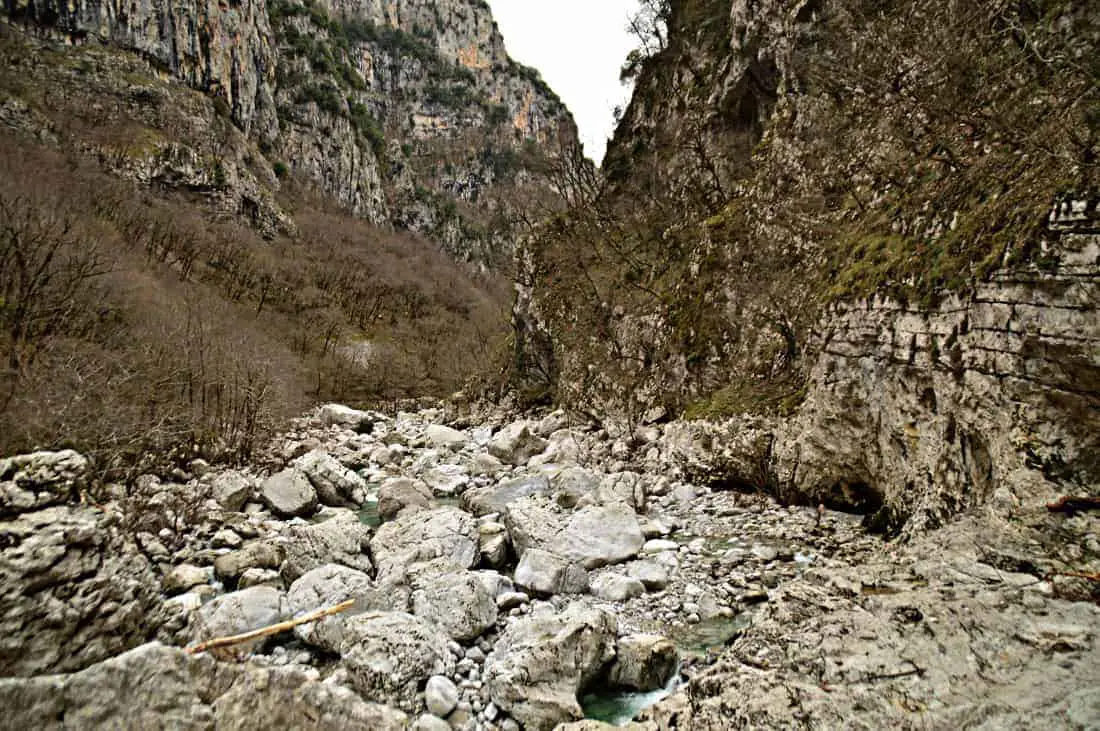 As you (will) see, the varied terrain and different flora and fauna result in an exciting route.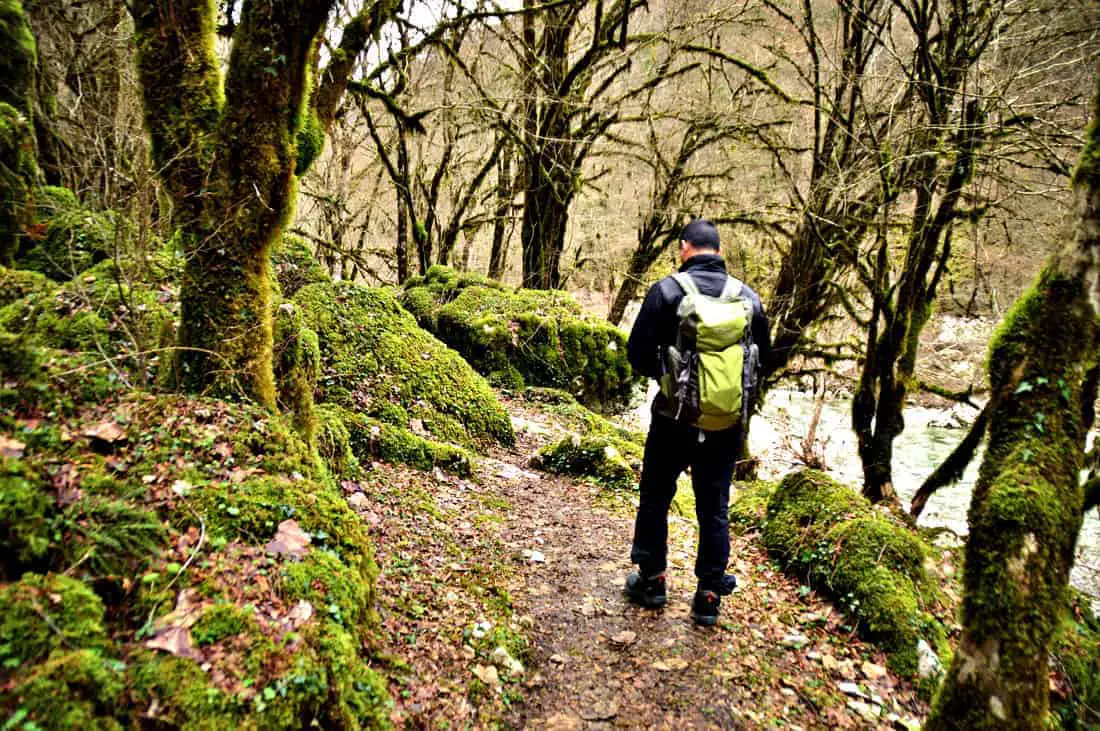 You know you are halfway when you see this spring below, needing the same amount of time to reach the exit.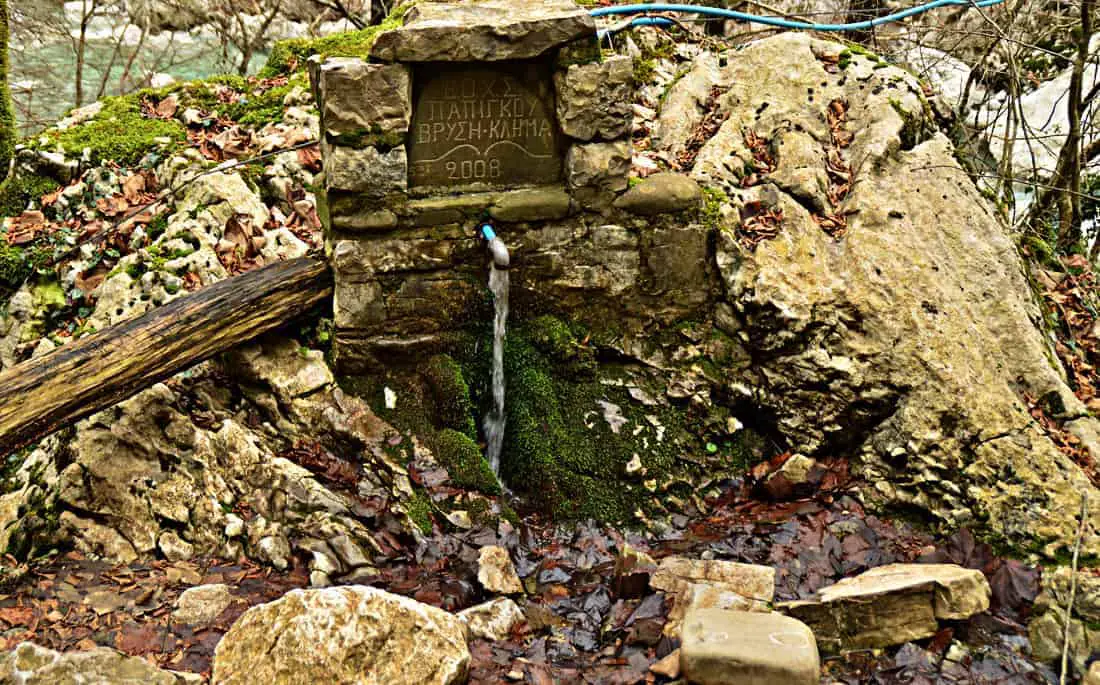 Excluding the steep entrance and exit locations, the rest of the route was not so difficult. We would grade it from 1 to 2 tops.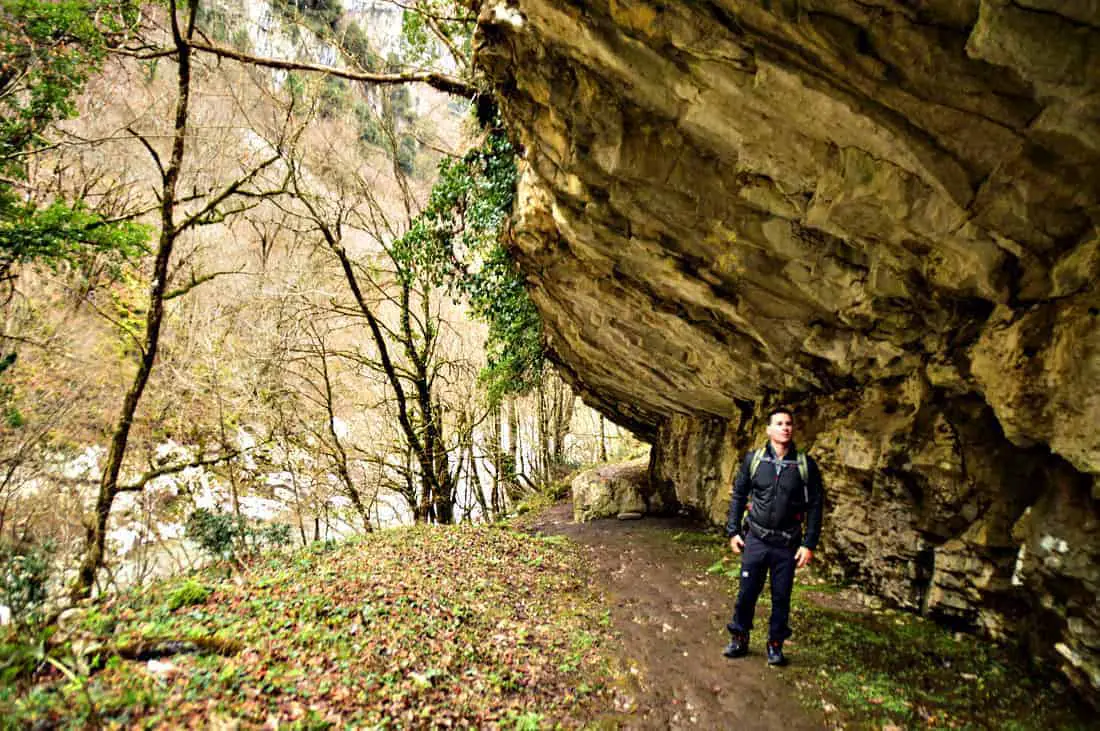 But was it beautiful? Yes, it was.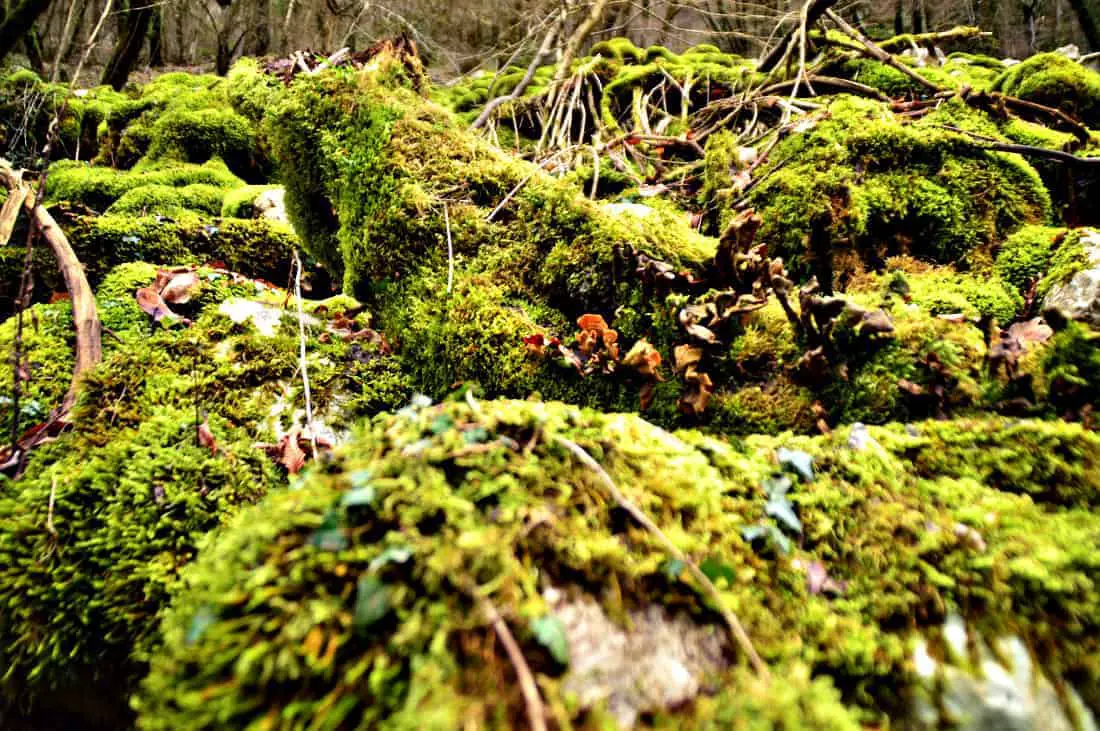 Wintertime provided that calm winter silence where you walk and you here only… you and the river.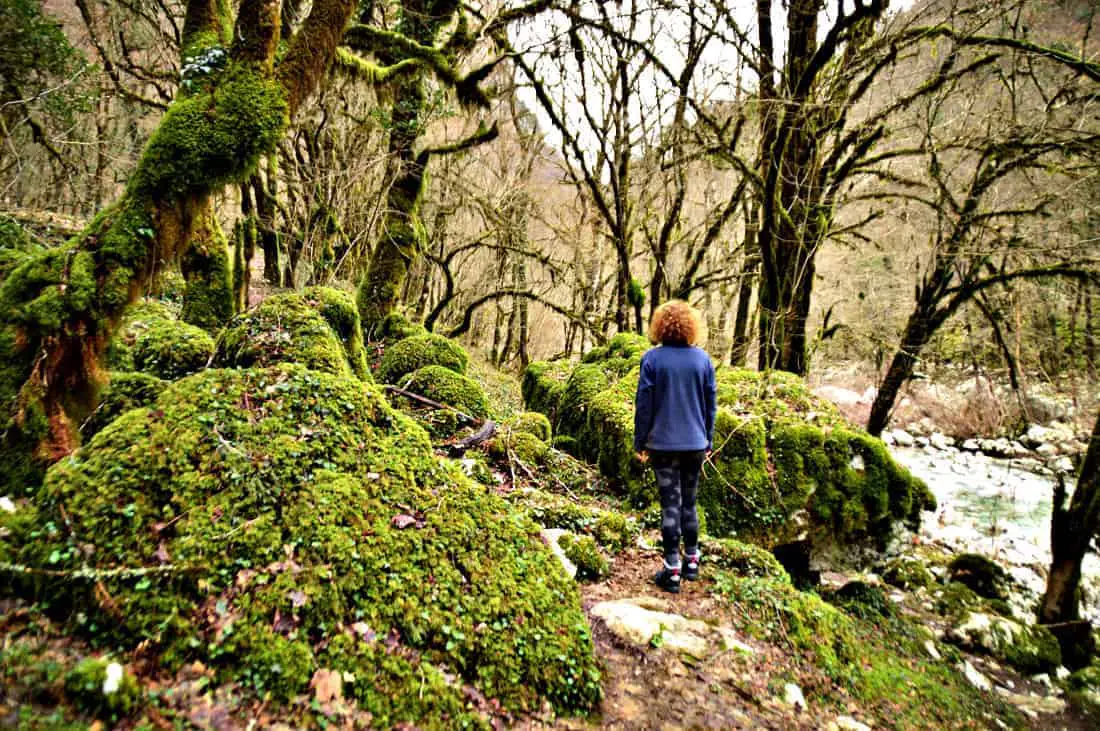 The spotless "blueish" waters of river Voidomatis river that runs through the Vikos gorge invite you to dive in.
Well, it was freezing, but you need to know that Voidomatis is well known to have the cleanest ice-blue drinkable water.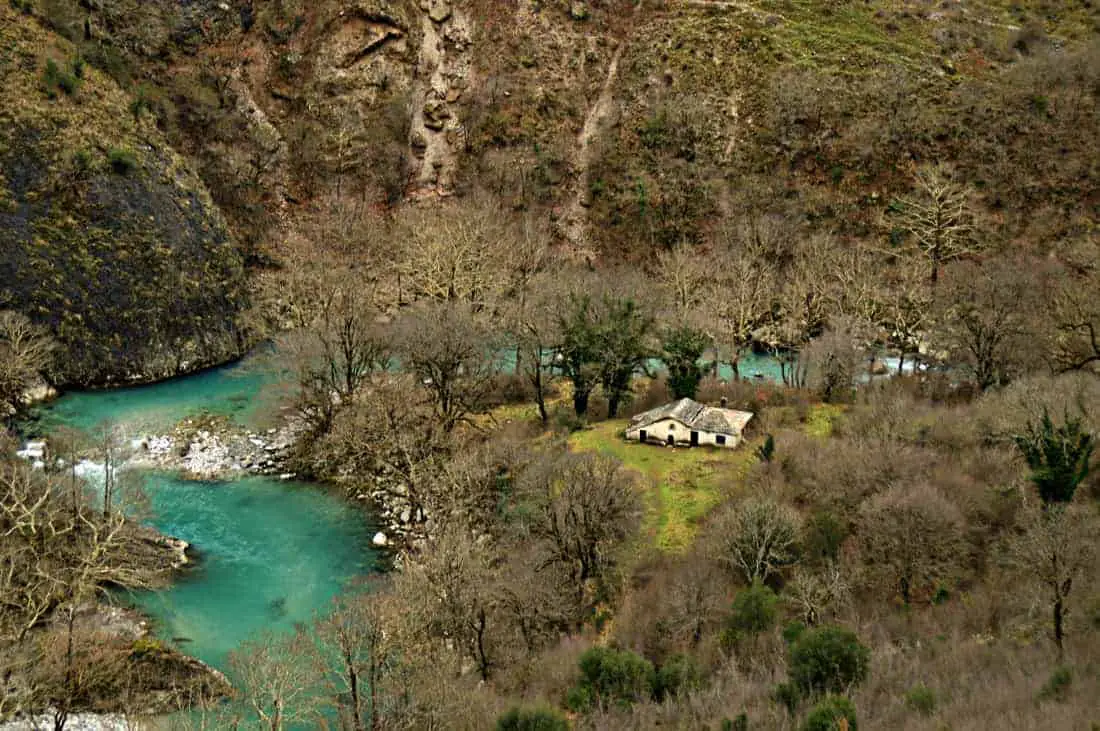 Exiting at the Village of Vikos
Going uphill for the village provides equally beautiful panoramic views.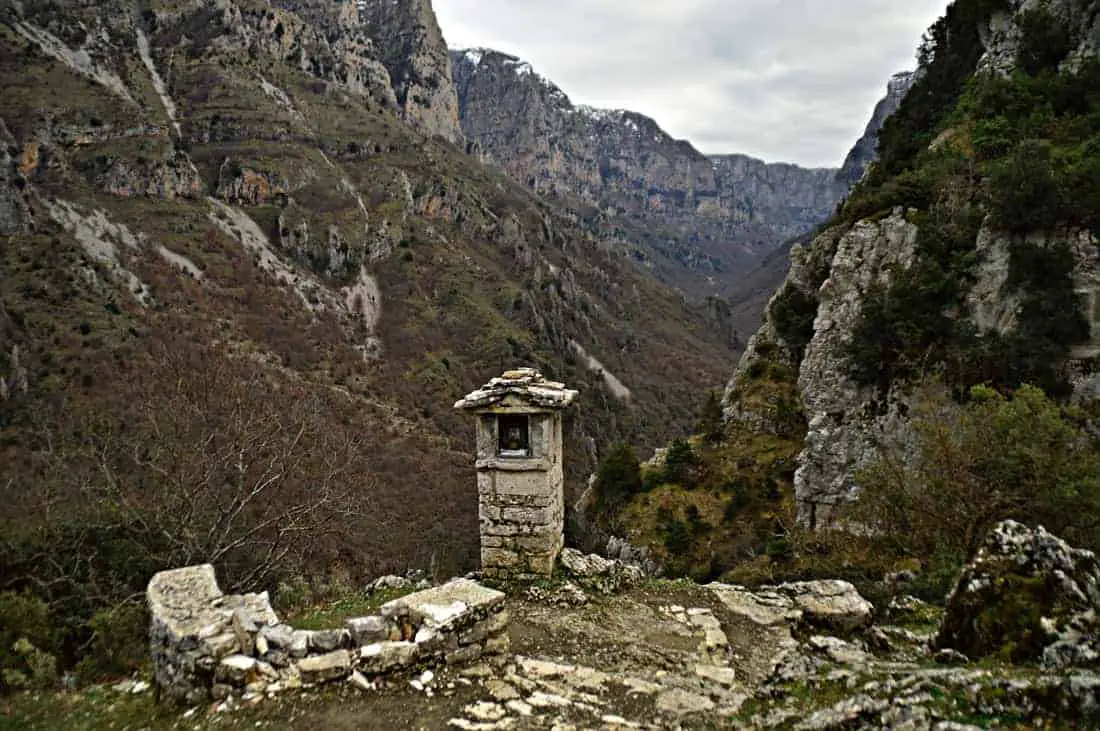 At the exit location, there are no buses or such.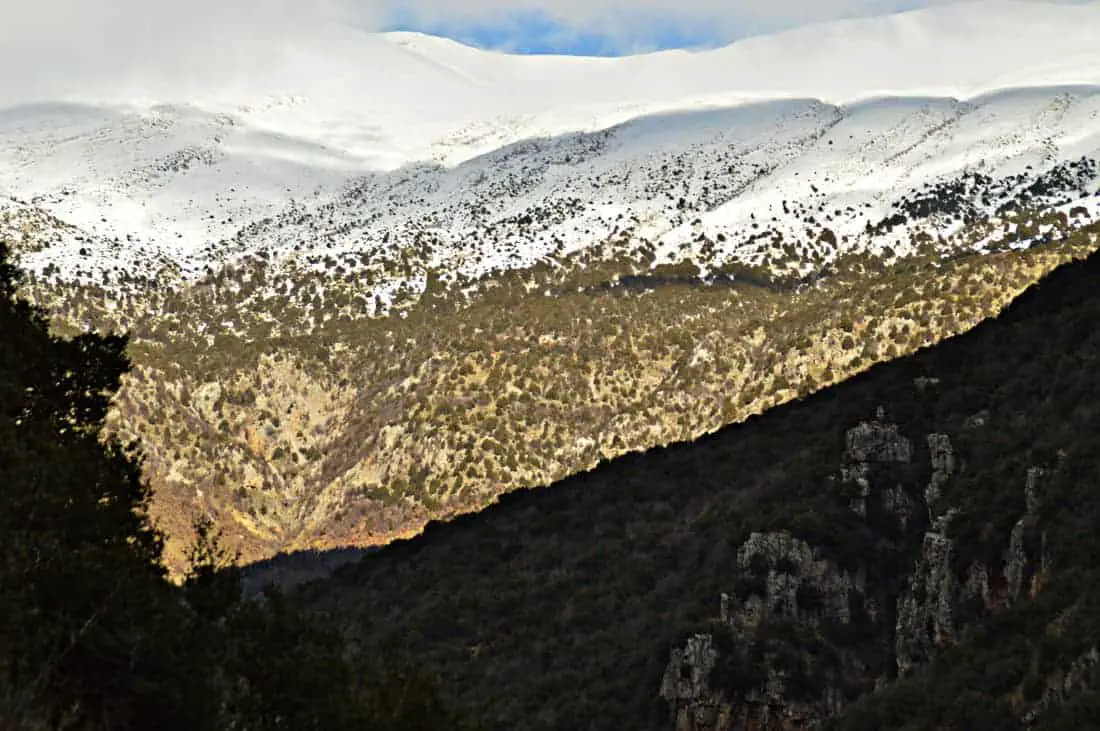 You will have to arrange for transportation ahead. Make sure there will be availability.
Better book a taxi to wait for you at Vikos village at a specific time and be there on time as cellphones don't have good reception inside the gorge.
We got some decent cell signal when we reached the uphill exit towards the village.
Here is Vikos Gorge from the "other side"; 12km of hiking was completed.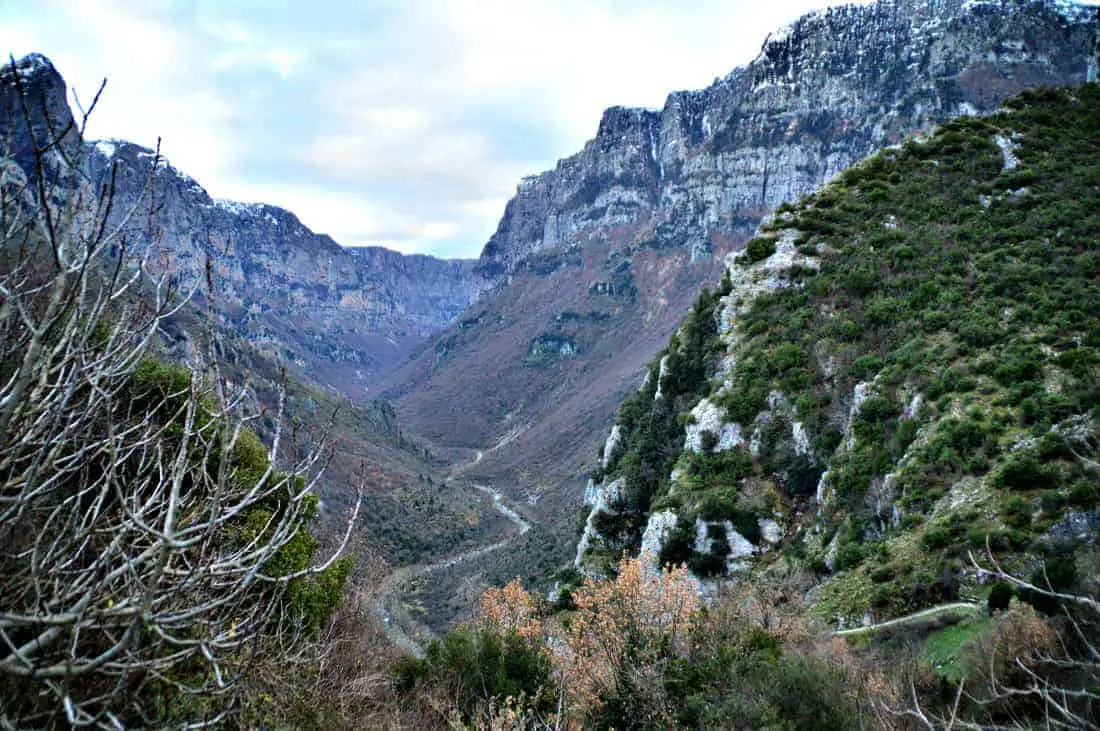 In our case (it was Epiphany day), we visited the -one and only- tavern of Vikos village (great food by the way), where the owner was extremely polite and helpful to arrange a taxi (aka private car) to come from Small Papigo village (!) and take us back to Monodendri village.
The total cost to get from Vikos to Monodendri was 35 euro.
If you go there, just visit this tavern: Hristoforos Tsoumanis. Note: It has only 4-5 tables, but the food is delicious and much needed after hiking.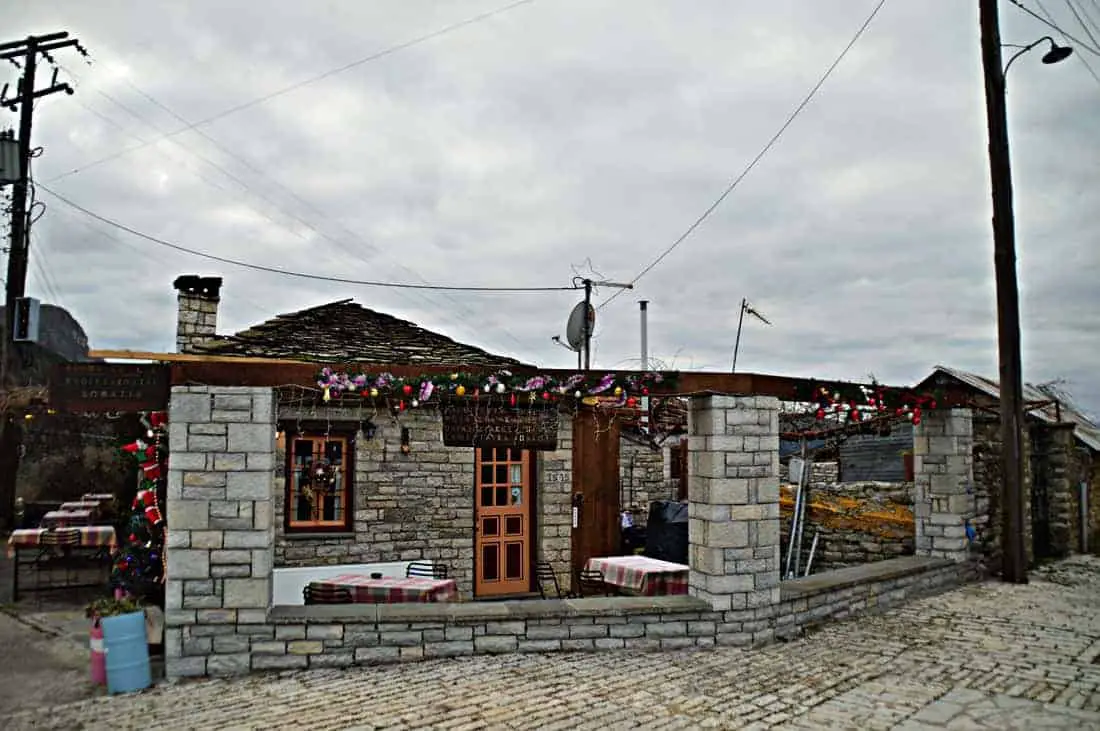 After our lunch, the taxi was right outside to take our tired bodies to get some rest.
That was one wonderful experience for us.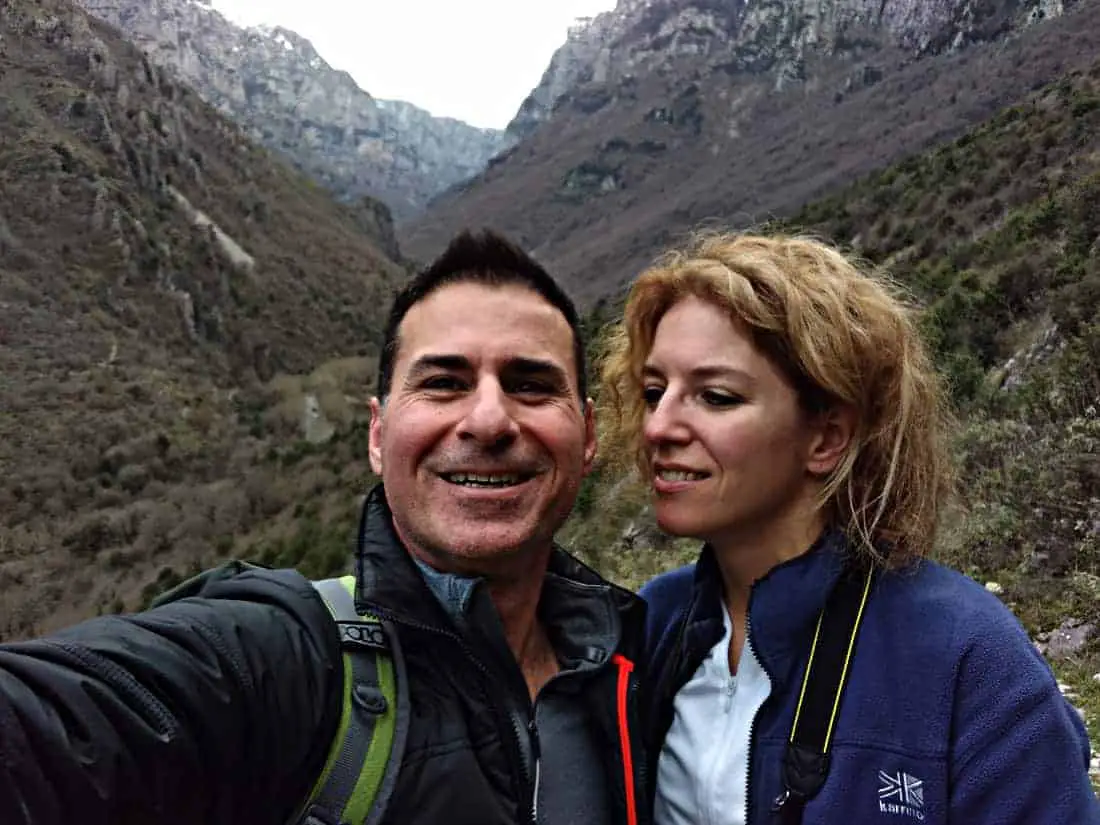 If you plan to go there, drop a note to help you out. Don't forget to get travel insurance.
Enjoy!