We couldn't leave without hiking Crete Greece. This island has so many mountains that they provoke you to hike them "if you dare".
The tough combination of really hot and strong sun, with the wild terrain of Crete, speak out: Start early in the morning, or else…
Mountains are not clean of green. Instead they are filled with all kinds of trees, vines, herbs. Crete produces everything they need to consume.
Where we stayed in Crete Greece before & after our hiking?
Well we stayed in different places this time. The night before our hiking we stayed in Enagron Ecotourism Village! Believe it or not, this place was a kind of a dream to stay there, since the day it opened its gates (quite some years ago).
We love the concept around Enagron and what it represents. Some would say that it is ecotourism with a touch of luxury. It is relatively secluded at the mountains, and this is part of its magic.
This is a just a teaser of how Enagron small apartments look like.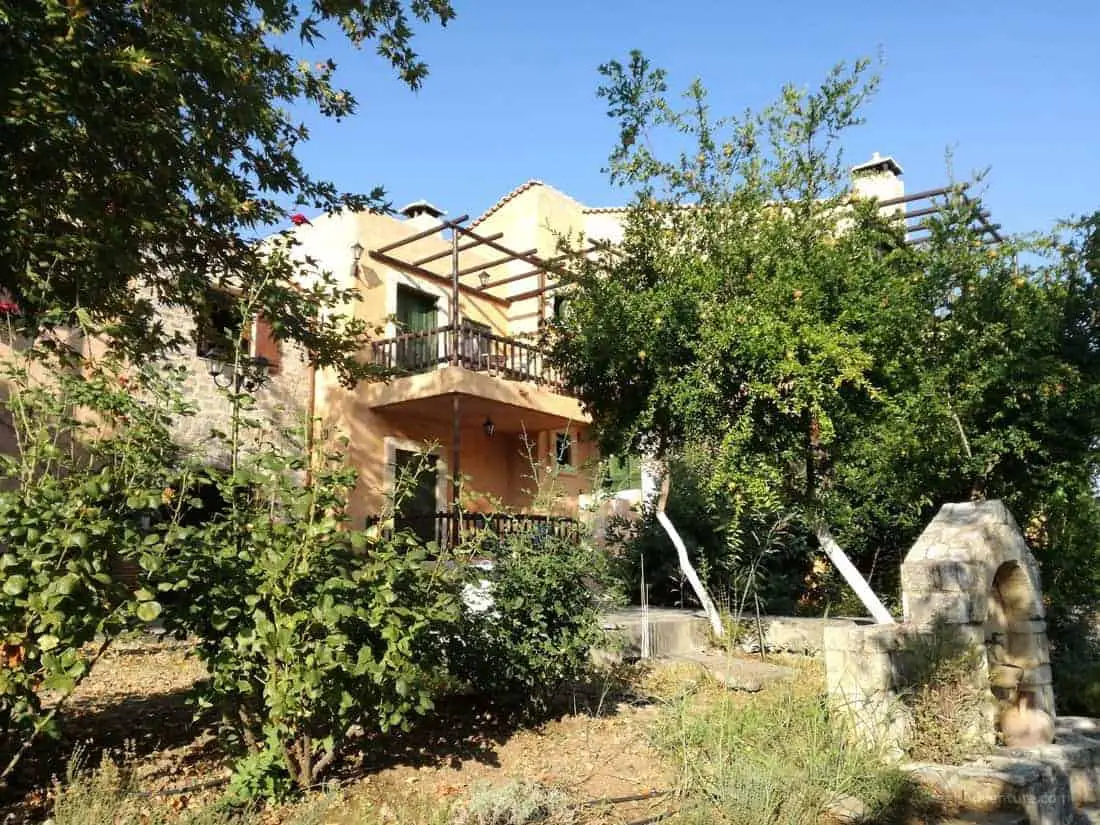 Here quietness and peacefulness rule!
This is a place to stay and really relax. A separate article will be written for Enagron since it cannot be covered in this one. So, stand by for that, or better subscribe to our newsletter.
Rise and shine! Hiking begins!
Our meeting was for 9:00 am. The whole team -around 15 souls of different ages- was promptly at their post, waiting for the guide. Enagron is at the feet of Psiloritis mountain near the village of Axos.
Our scope was to go to the top of the mountain and experience a "mitato". A "mitato" is actually a shepherds traditional house, that is made with stones.
Shepherds use(d) the "mitato" to stay while their flock was tasting the local grass.
Of course, Cretan filoxenia wouldn't just end with just experiencing this. A rather big variety of different "mezedes" (snacks) would await us at the top, to taste under at the mountain top.
The cook was the one from Enagron, so we knew we would have a really good time eating her food.
Here are a few photos from the route.
Most of the route was next to century-old trees and vineyards. Crete is one of the biggest producers and exporters of olive oil.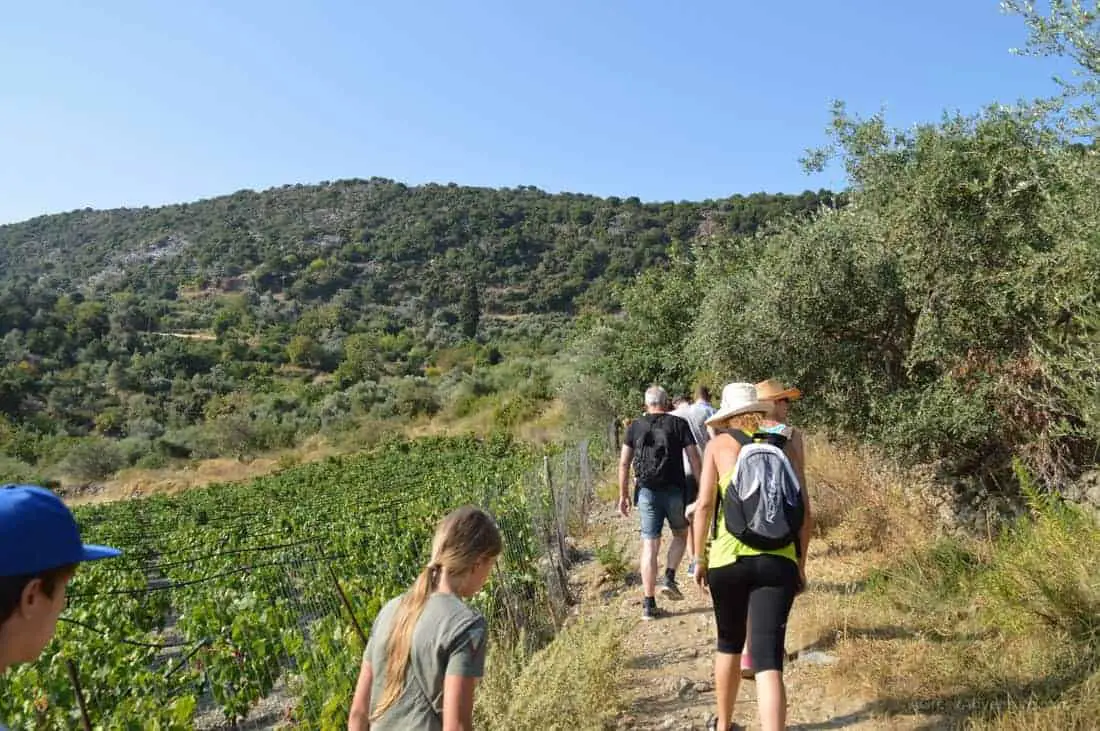 We went through the village of Axos. It has a combination of relatively contemporary houses and old/traditional ones.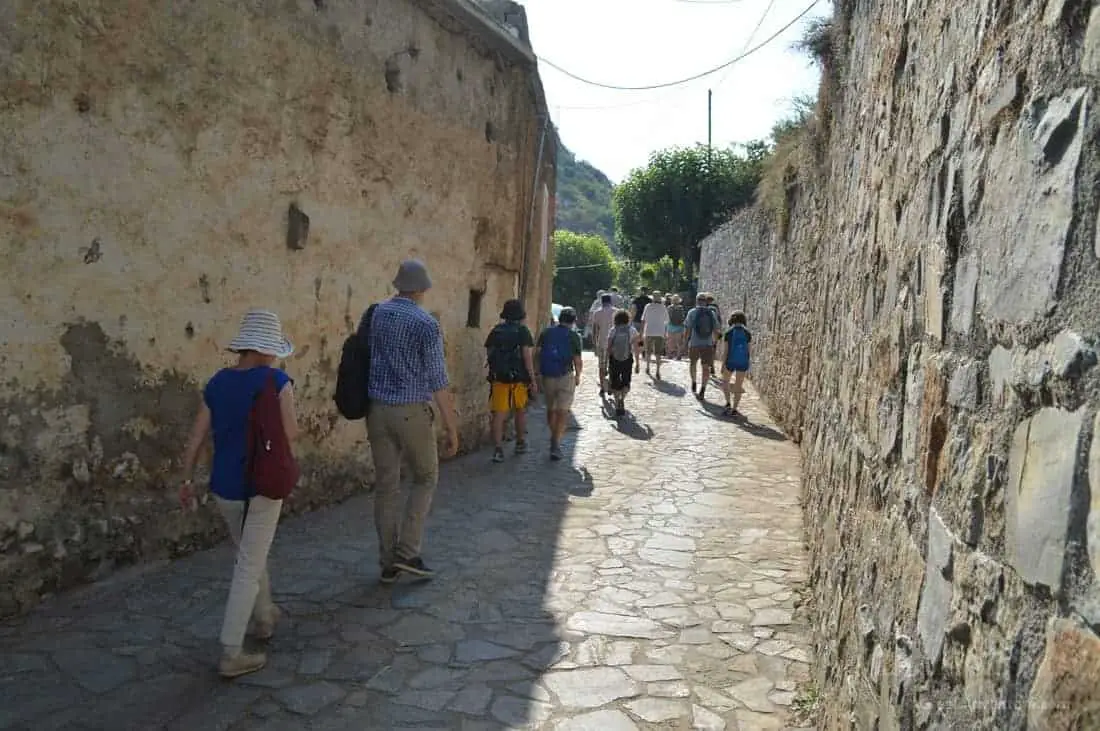 View as getting higher in the mountains.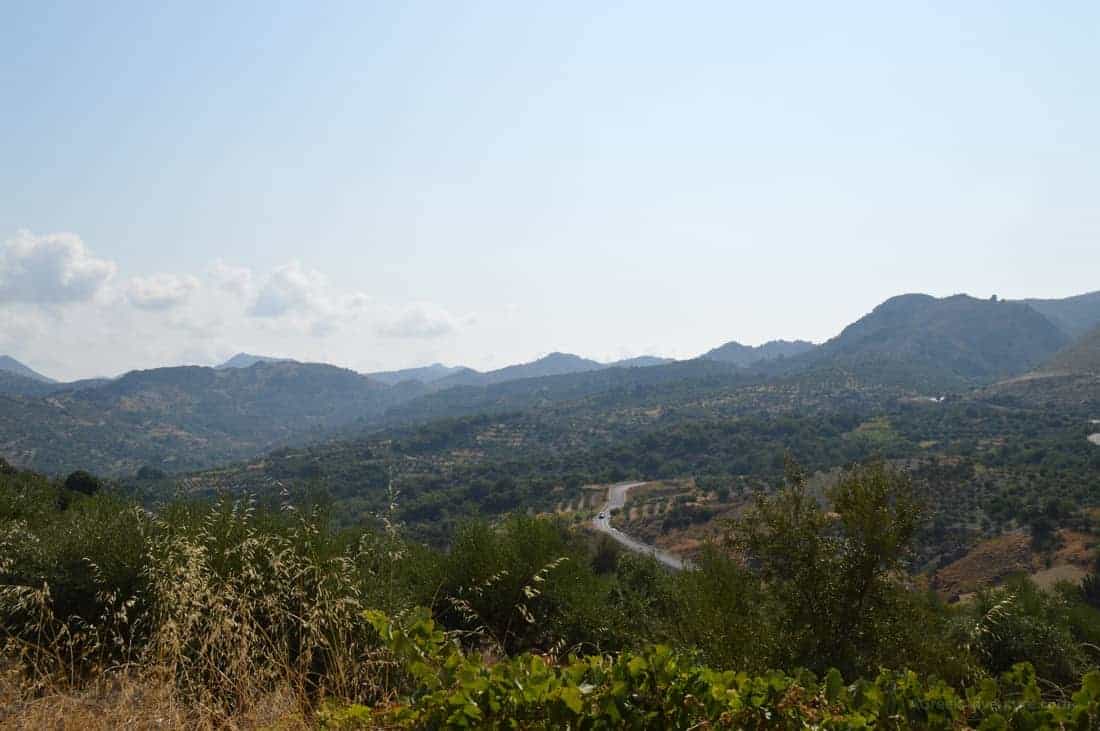 Many in Crete Greece are owners of livestock. They use them to get their milk and meat and sell them. As we found out, in some villages, all people are involved with the "sheep" business.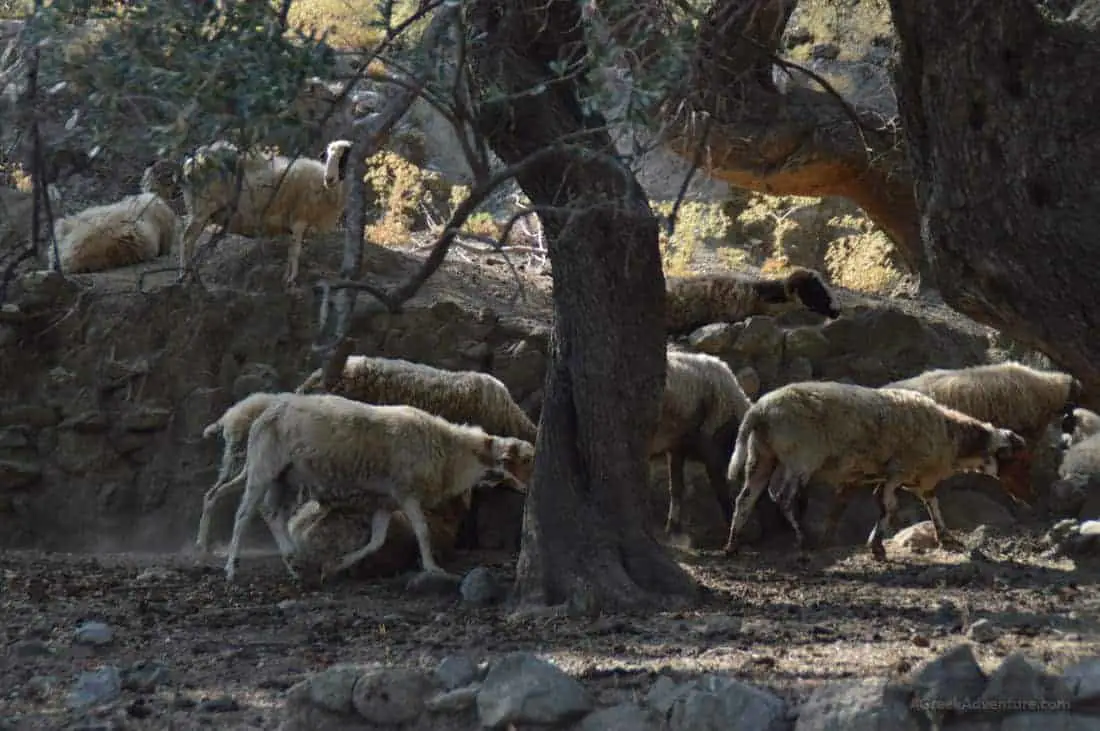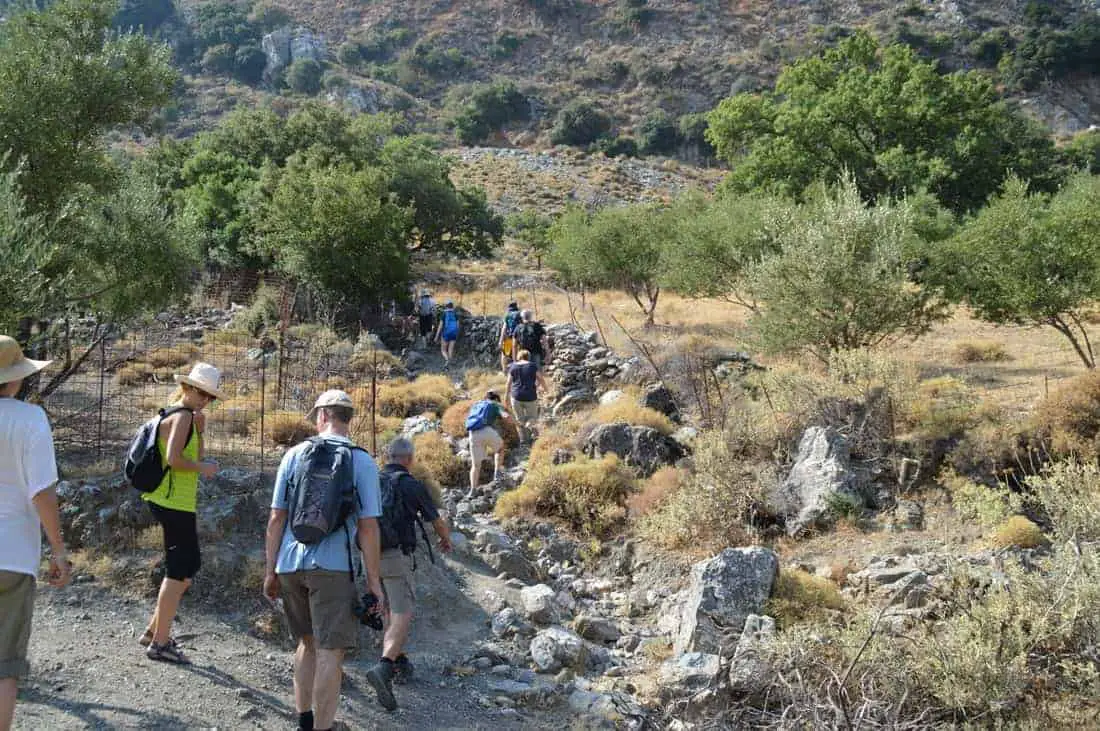 Terrain became a bit "more" uphill after some point.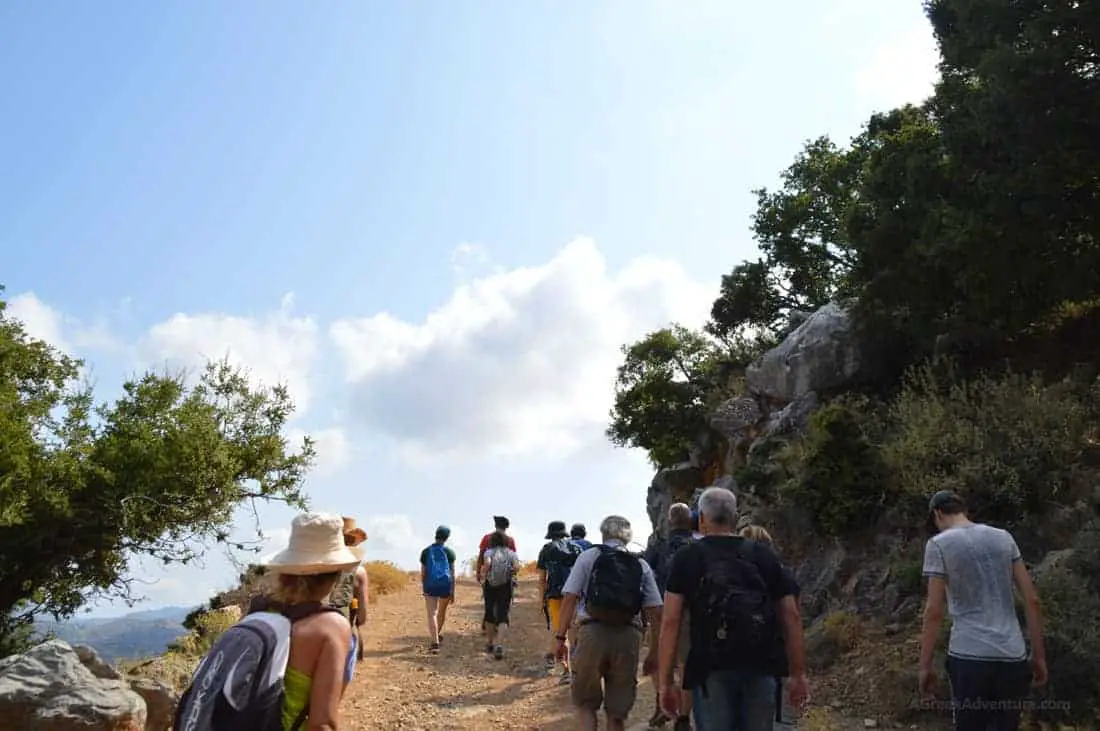 Of course, going uphill also means having greater view.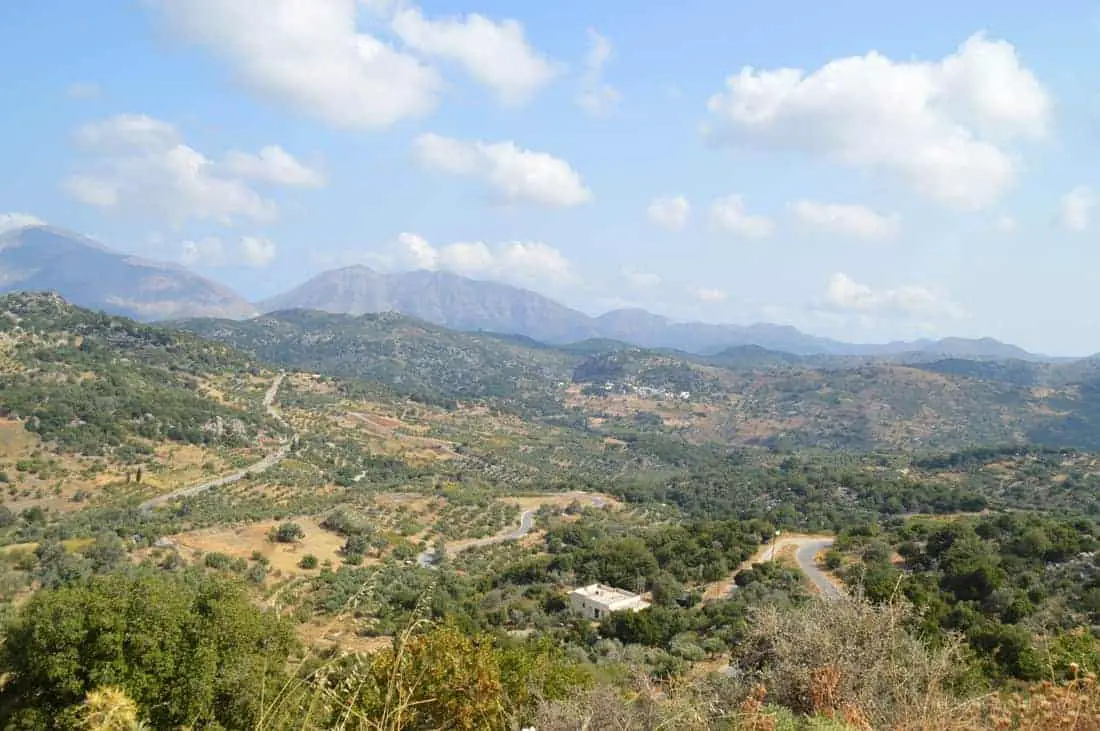 Here, exchanging ideas with our guide.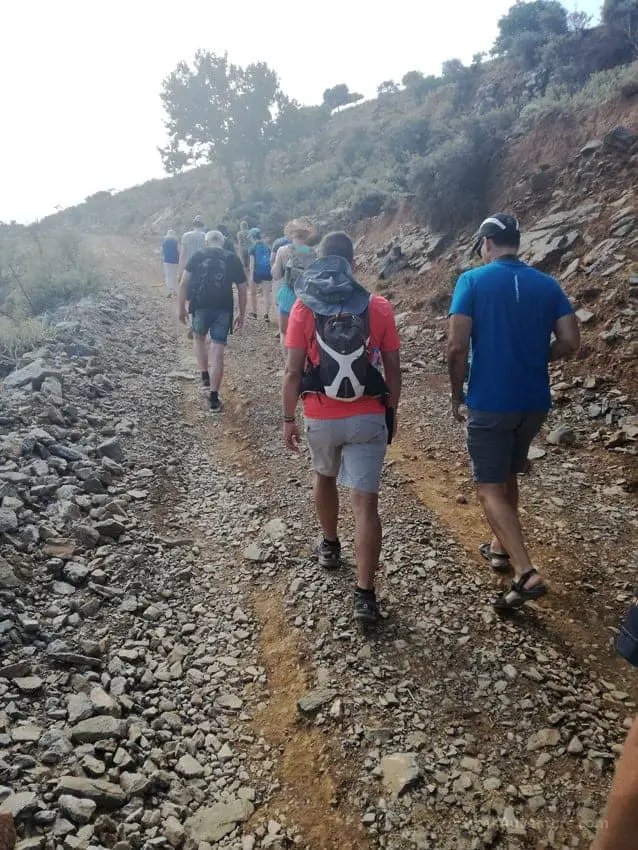 This really beautiful plant is a dracunculus vulgaris; threatening and impressive at the same time.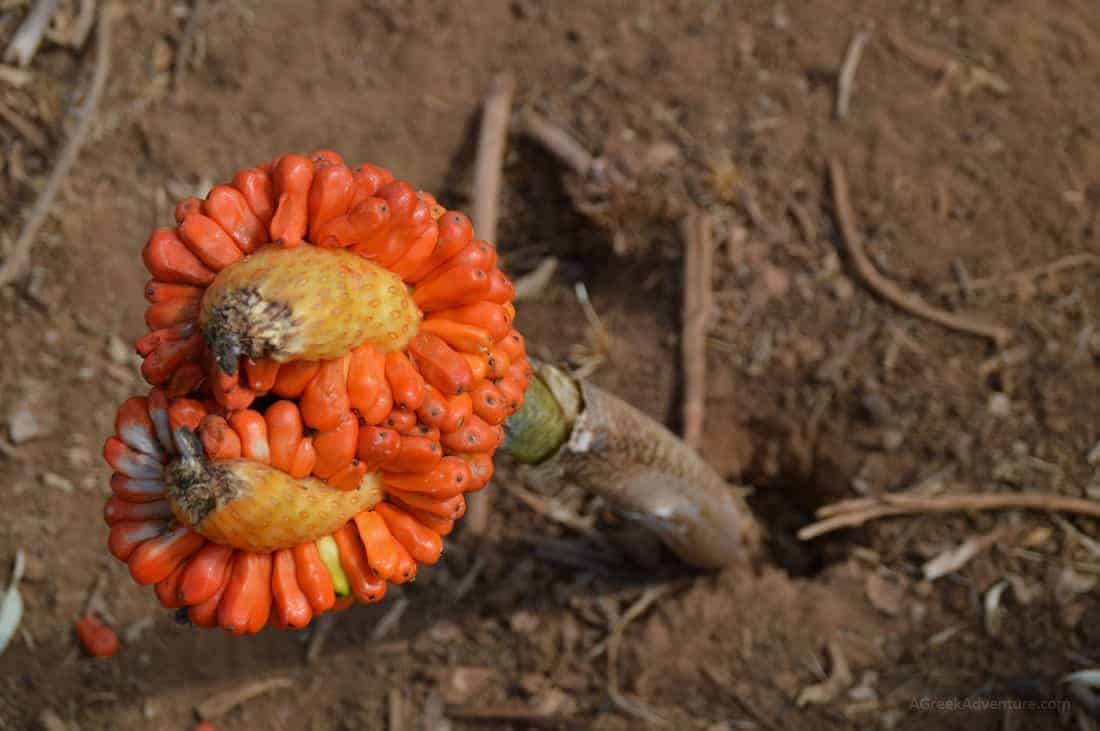 While this plant is a "turbo laxative". Our guide said: If you cut it, it will spill some liquid that looks like a milk. A couple of drops from that "milk" inside a glass of water and you have just 2 minutes before running to the nearest toilet, or else…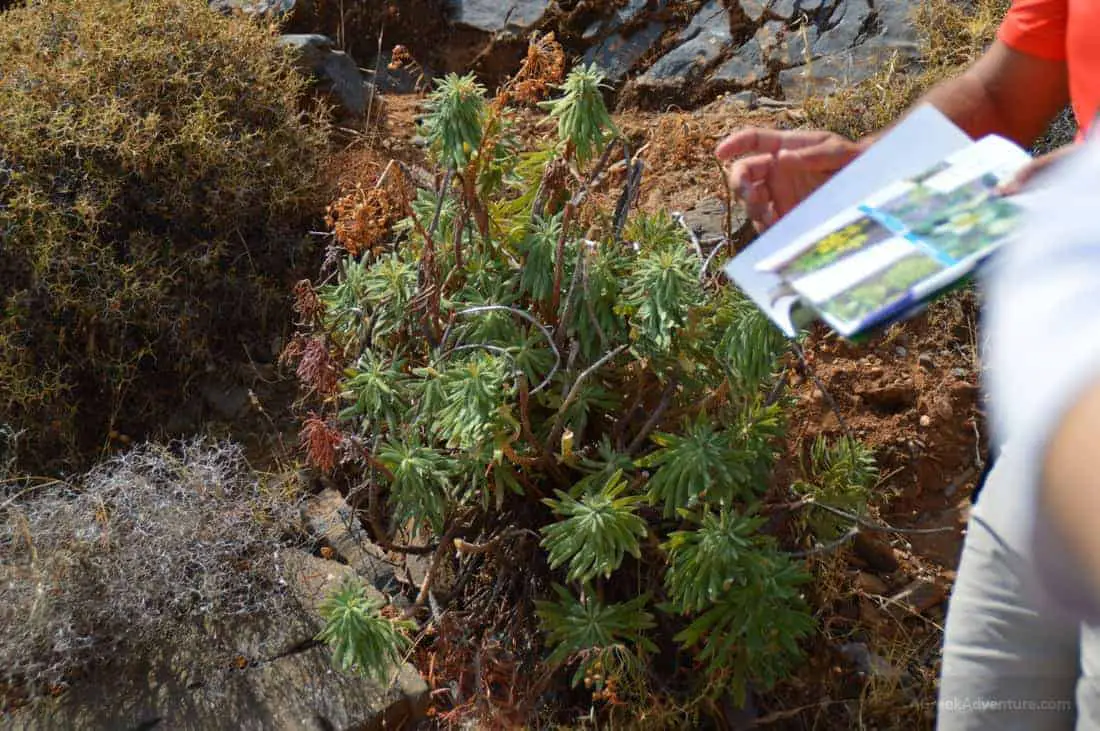 And here is the exterior of a "mitato". The round shape building is the "main house". If you think it is small, it is indeed.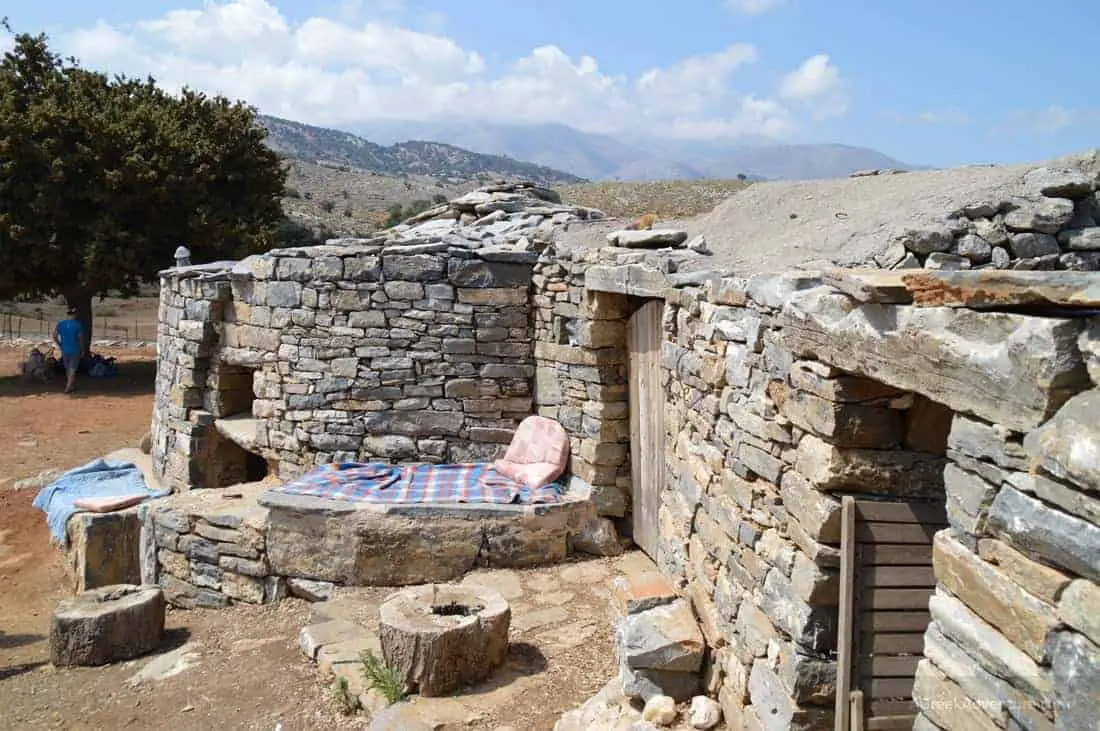 Watch the video about how it looks from inside.
This below is the outside cooking area. There is not an interior kitchen.
Our cook threw some thick chunks of potatoes in there, and a really tasty plate of french fries came out. I mean.. why not? You have fire, a pot, oil and potatoes!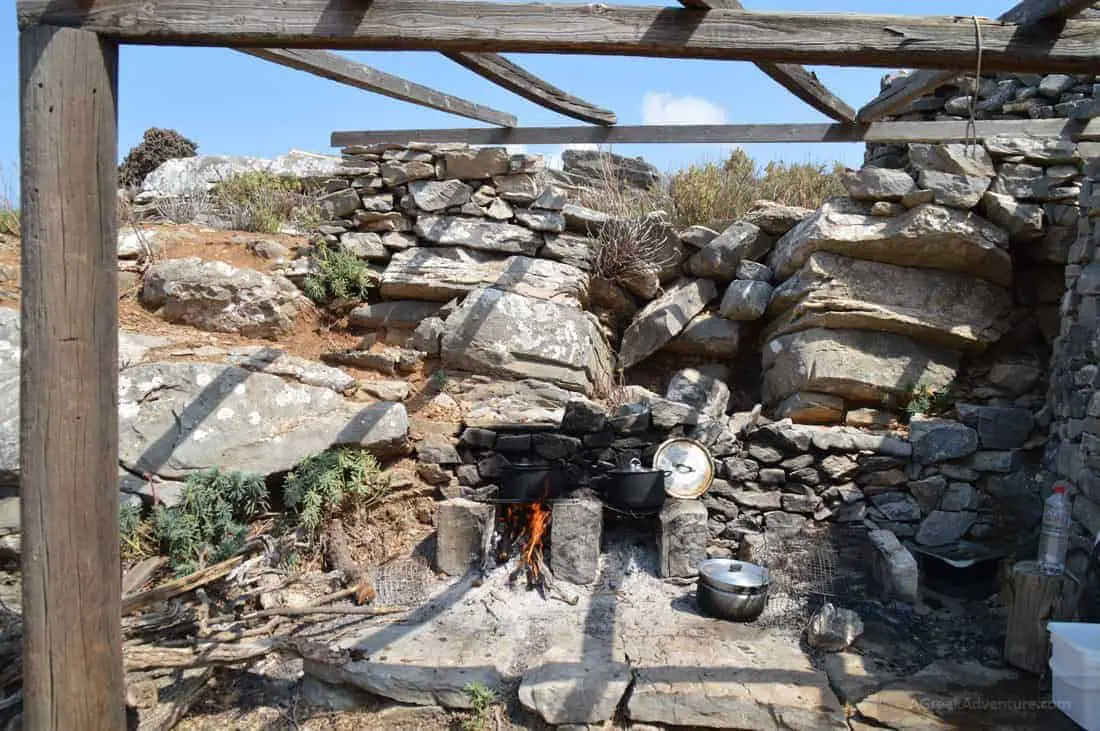 Another place we visited was the Cheese Cave. Nope, it is not a cave where cheese drips from the ceiling. It is a cave which has been covered with stone walls and a door and shepherds use it to let their cheese mature.
Here our guide opens the chamber of secrets.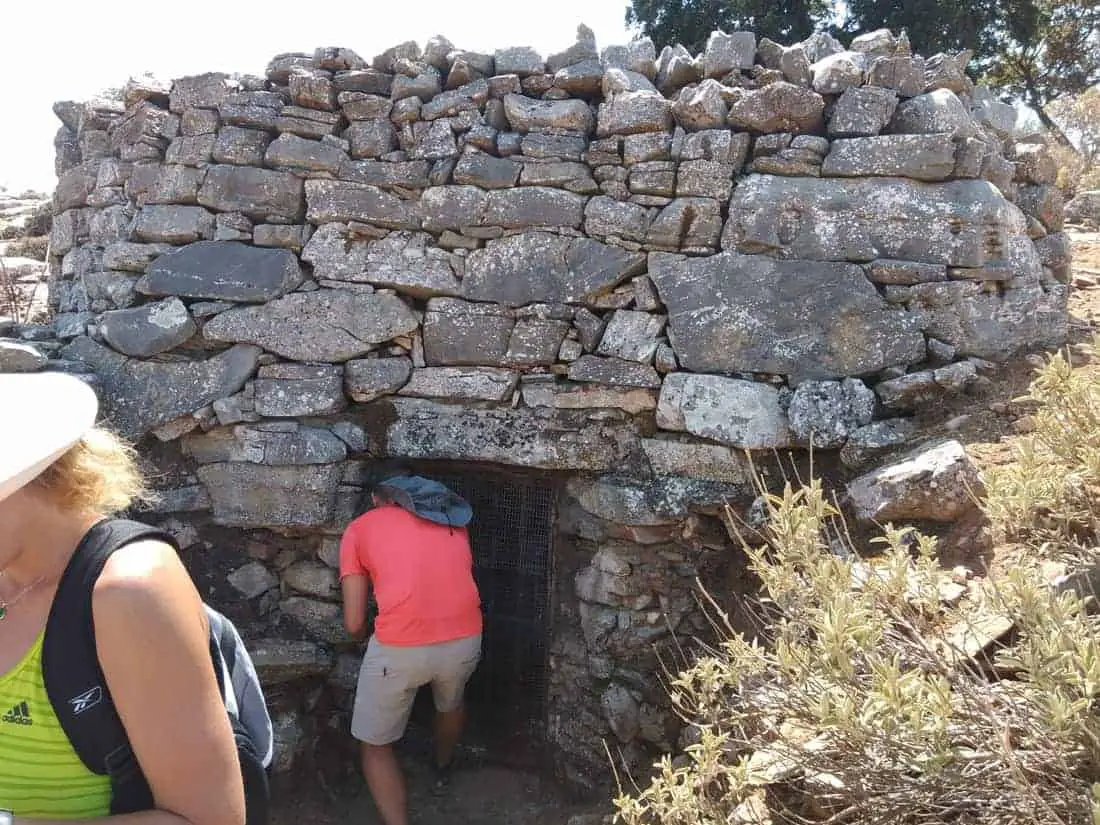 Here are some of the secrets.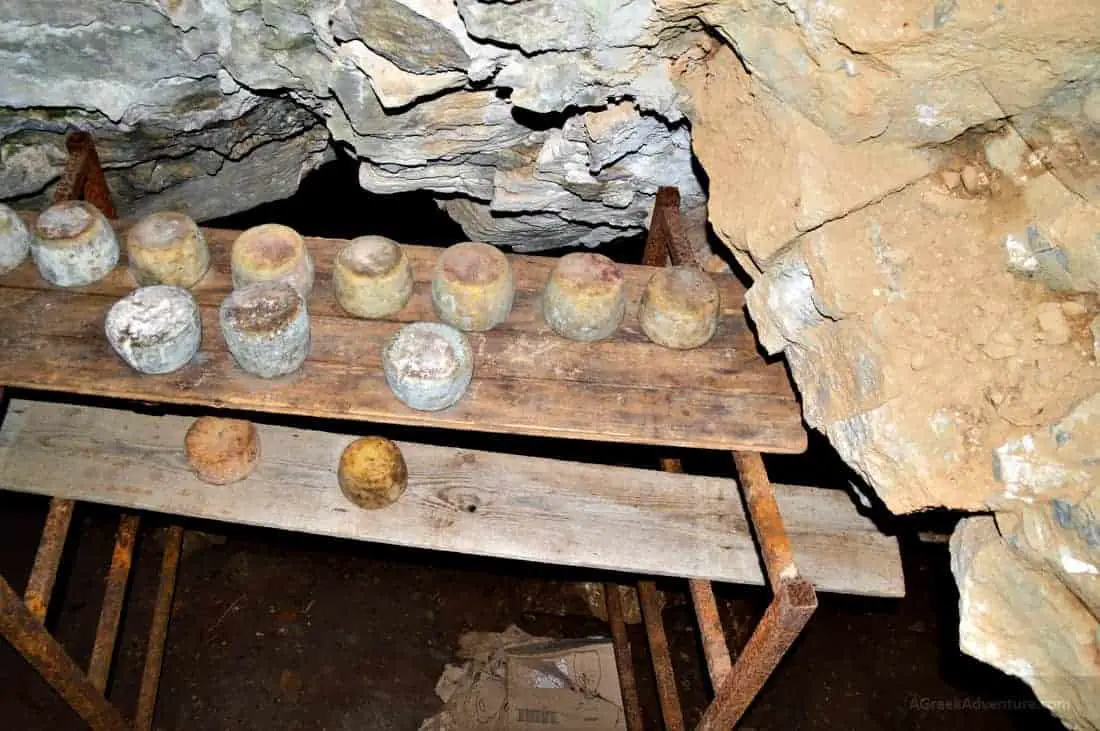 That cave had a lower level, under the ground, with even more cheese. Location will not be revealed.
Eating really healthy food
Hiking for a few hours was really nice. We met some really interesting people from all over the world who also stayed at Enagron. Some were really involved with eco living, human rights and more.
Between laughs and resting, food came out… Enjoy!
Here is a variety of pastry and small pies.

Yummy fruits.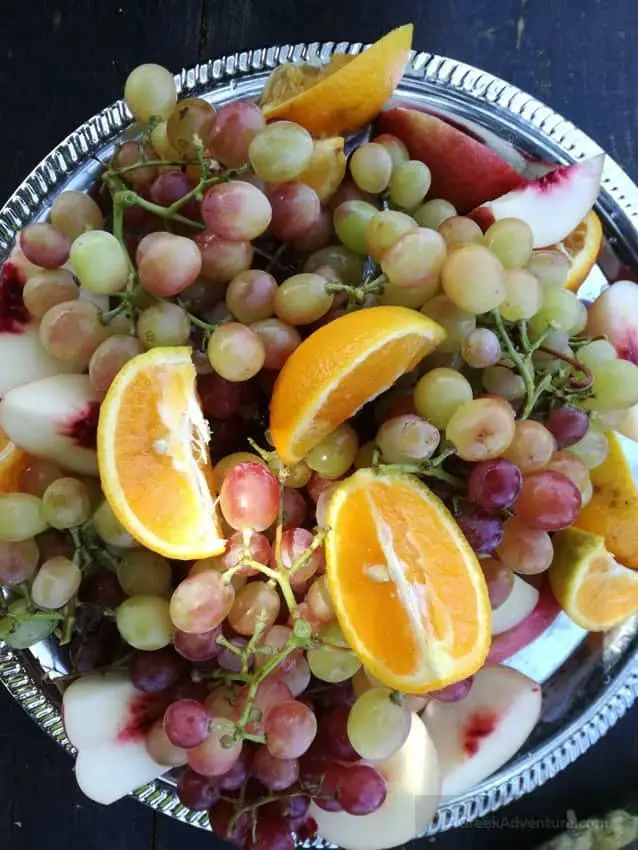 Glorious pita bread and chunks of French fries (or is it "chips" my fellow British?).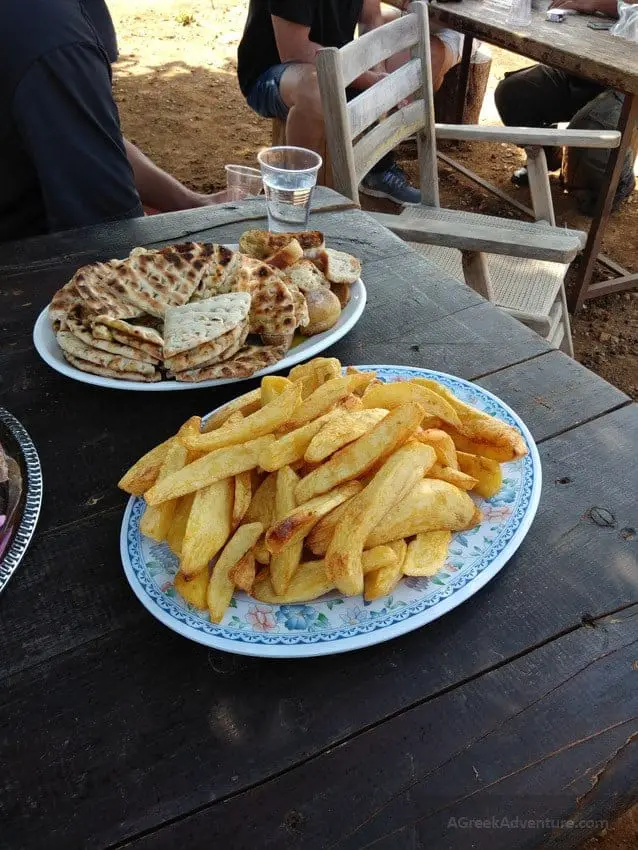 Tasty olives of Crete Greece.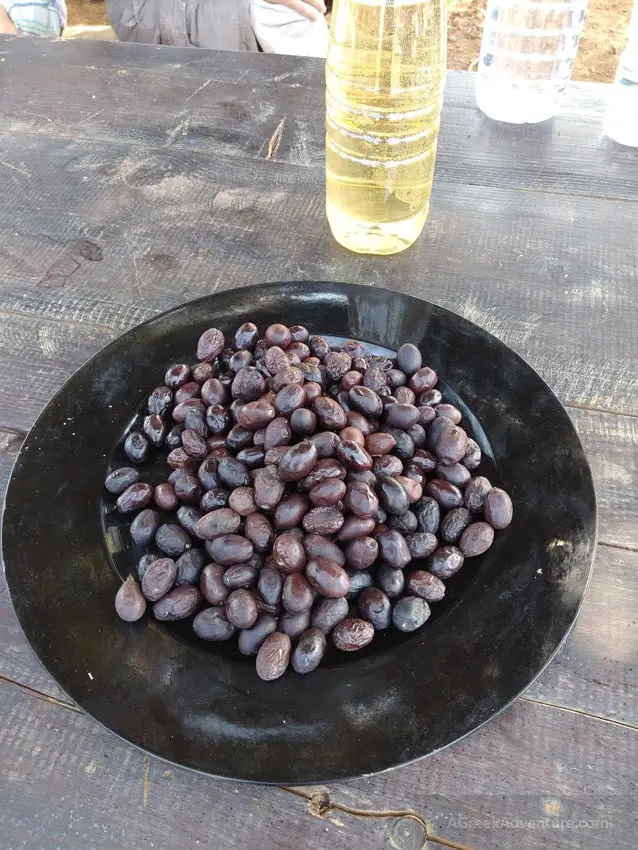 Another variety of snacks with radish spread, local cheese spread, eggplant spread and more.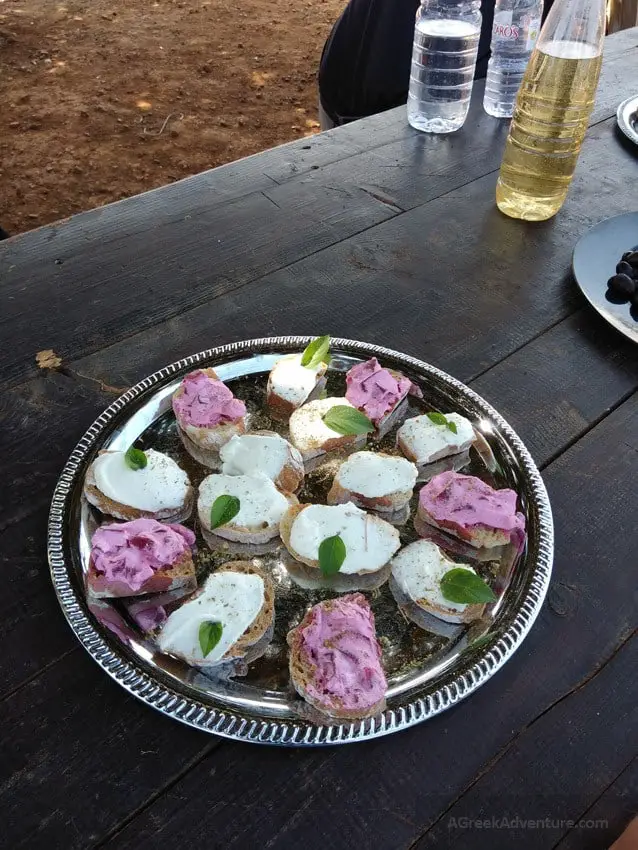 And here is the big table under a shady tree where we all had our lunch (there is more food on the table).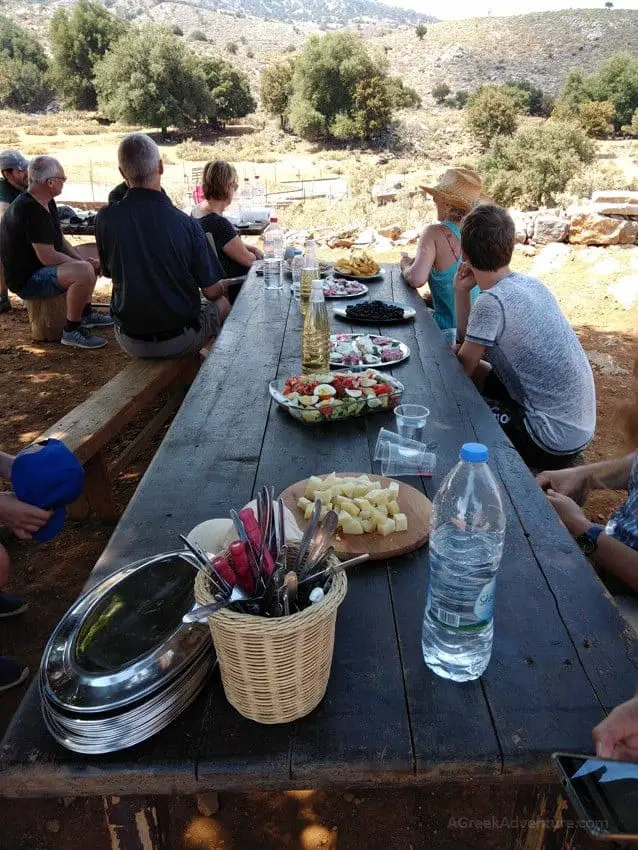 Of course we wouldn't leave the place with a dry mouth…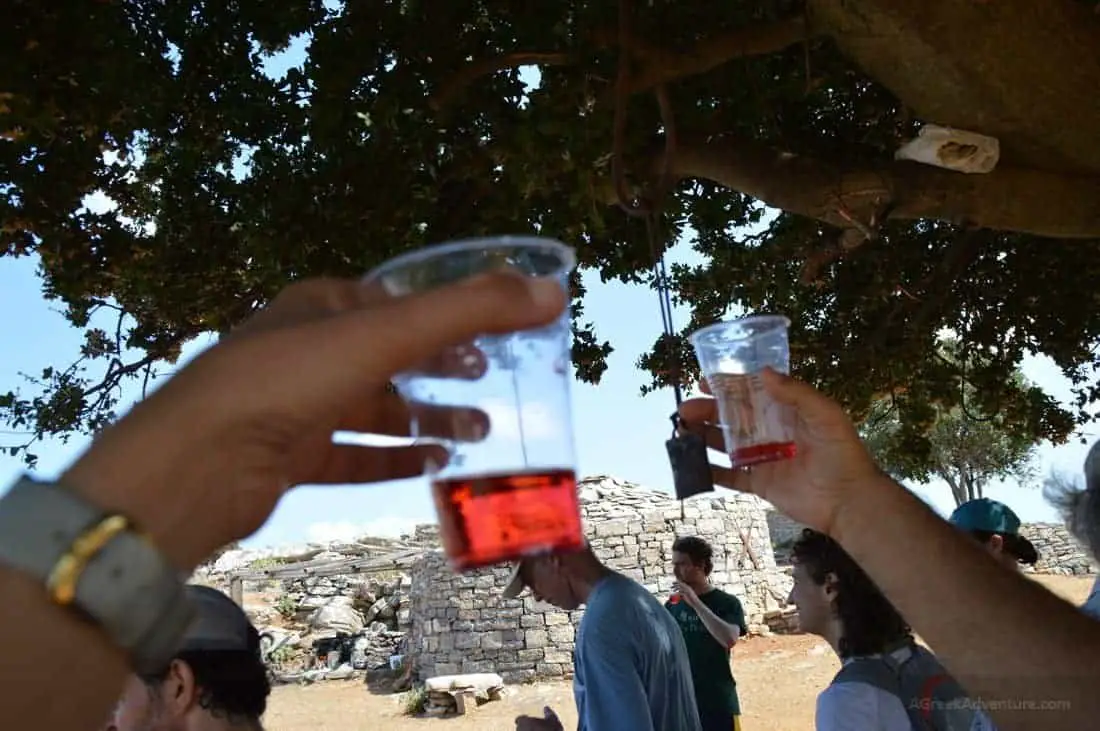 Well, all nice things need to evolve and transform to even better ones.
Slowly we took the route back to Enagron. Which looks like that when you are close enough. Just thinking that we would enjoy a really relaxing day there (it has a pool too), was the right motivation.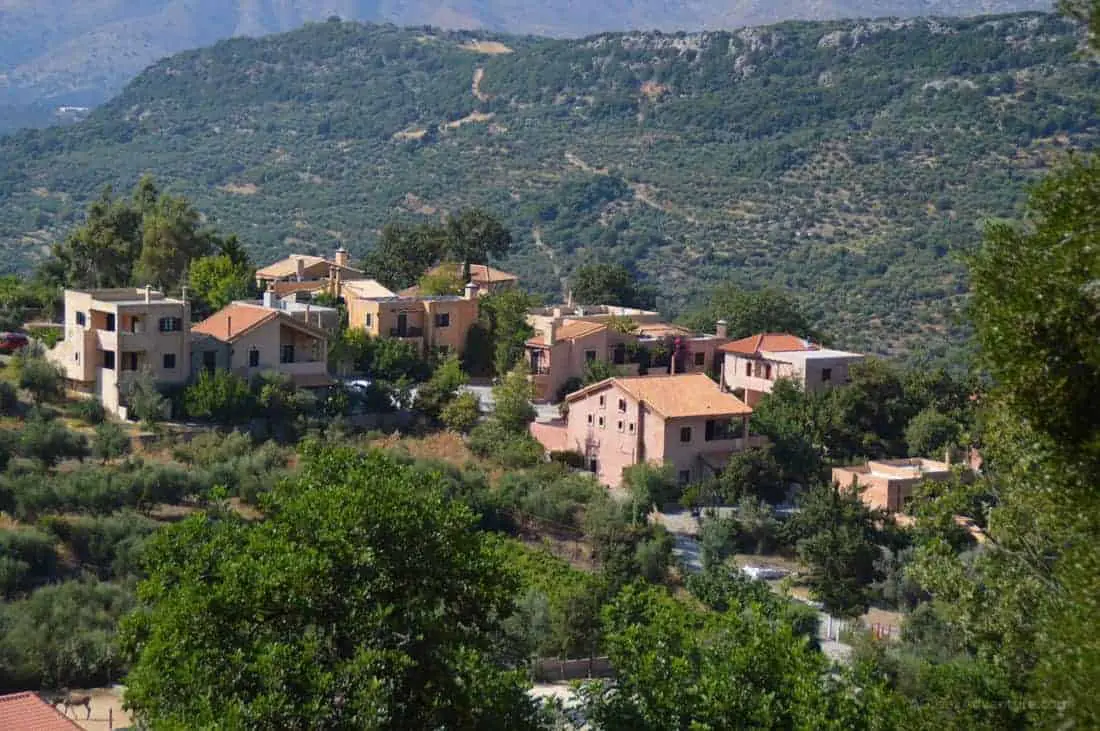 Crete Greece: Sfendoni Cave in Zoniana village
As hiking up and down the mountain wasn't enough….
There is a cave in the village of Zoniana. The famous Sfendoni Cave in Zoniana. That cave happens to be the largest one in Crete Greece. Crete has around 2500 caves! Many of them are open to public.
So, while we were coming back we were informed for that cave from our guide.
We immediately decided to visit it in our way back.
We took our tickets and enjoyed a little something before it was our tour turn. There is a small cafe (plus small tavern) outside the cave.
Two things: Shade, cold coffee and that view. Enough said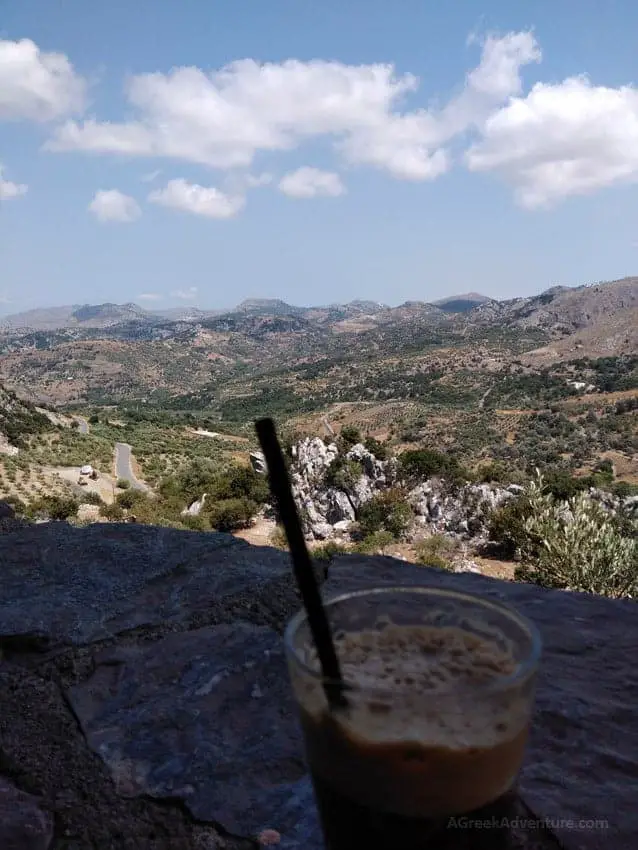 Here is small sample of photos on how the cave looks from the inside.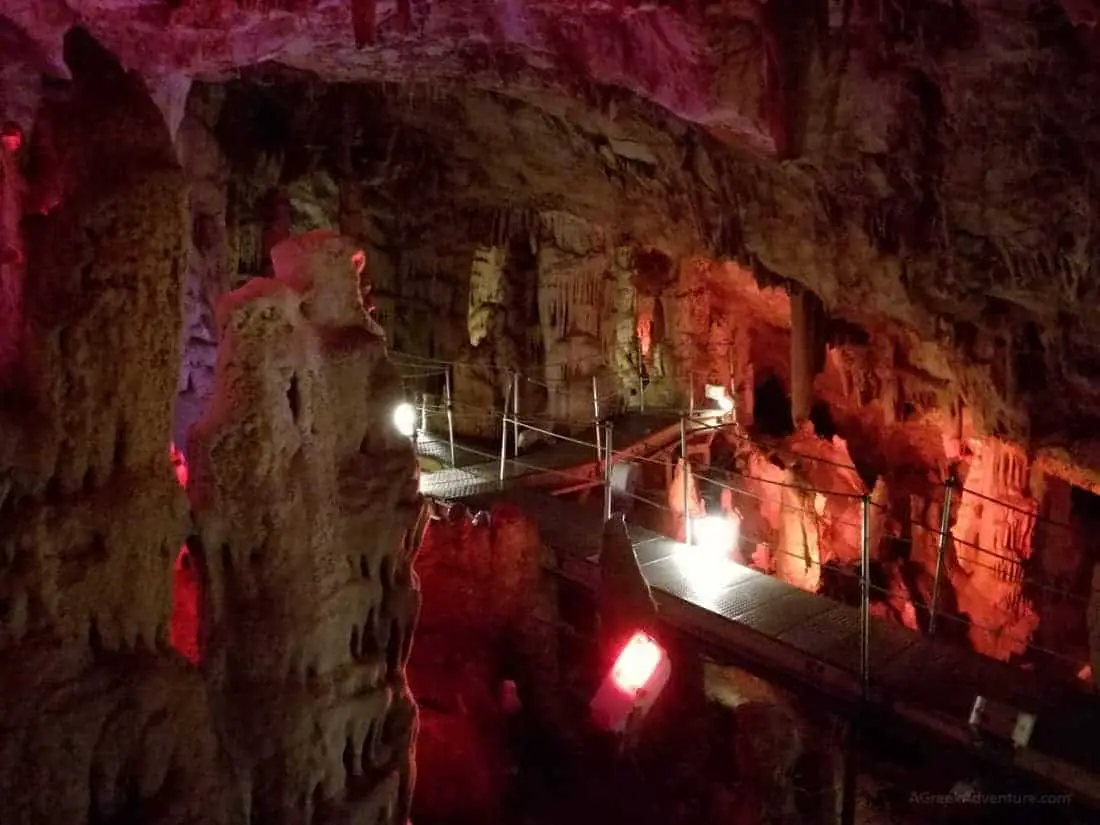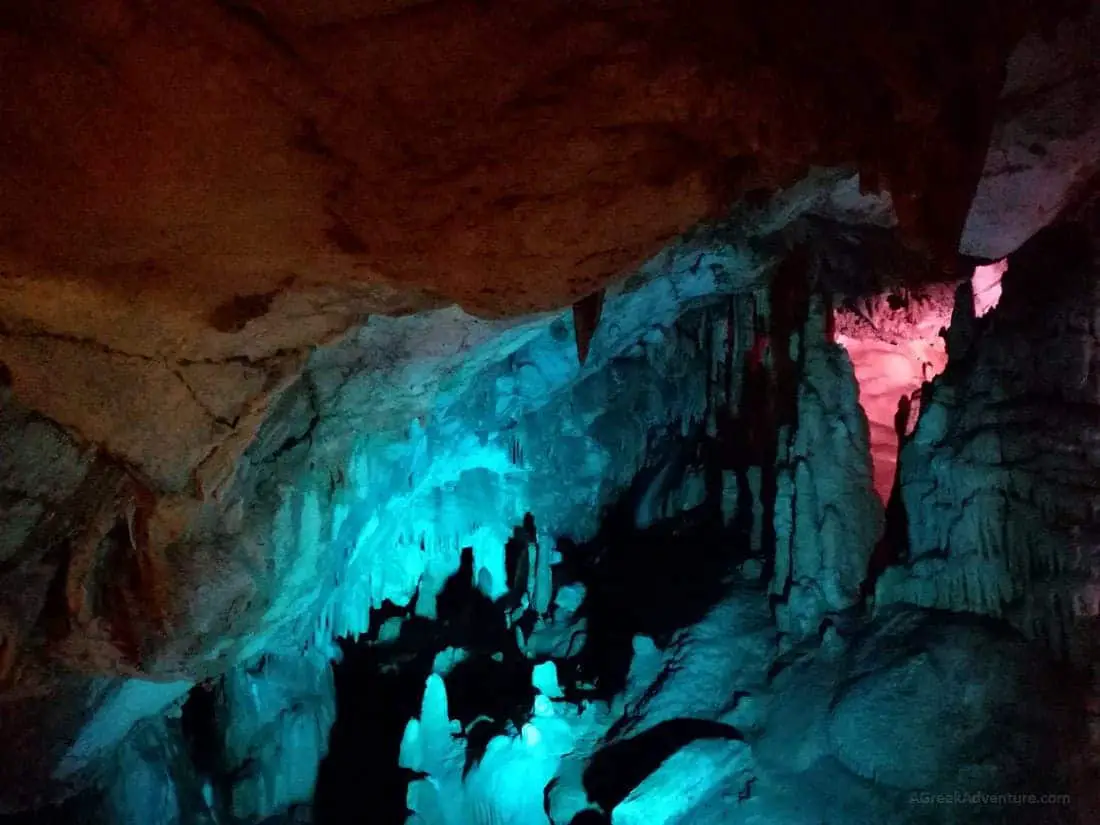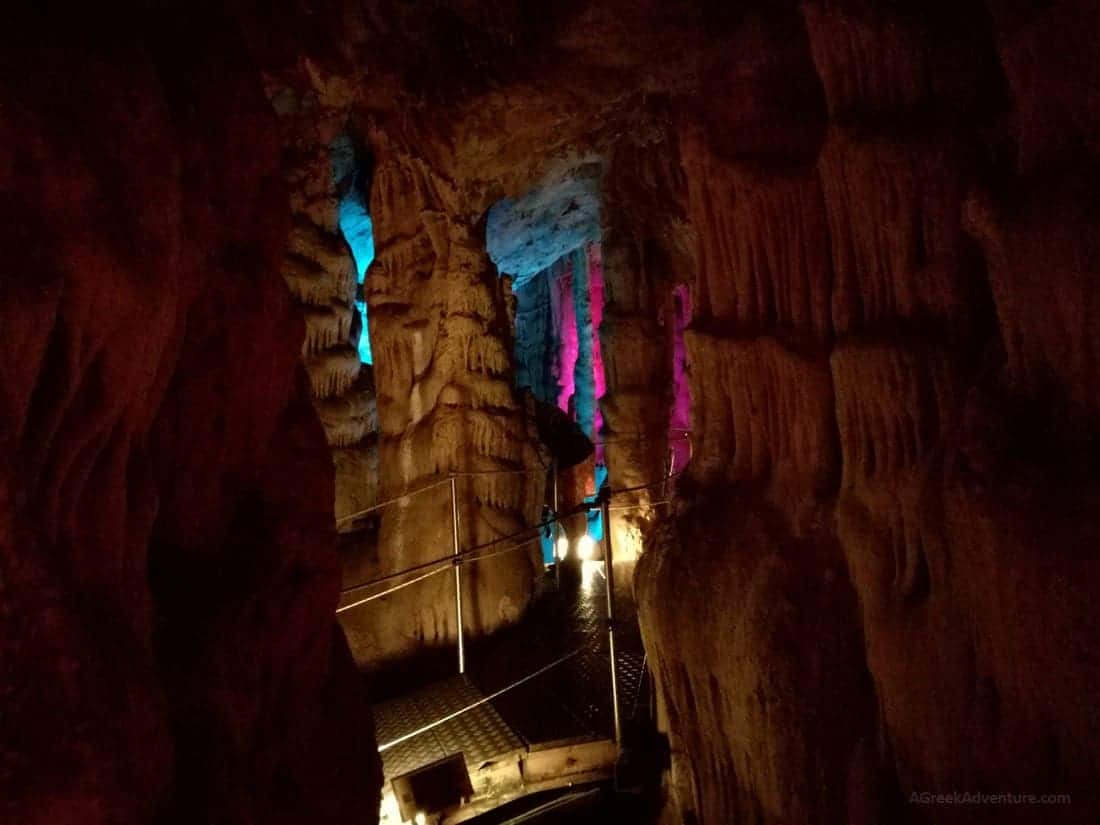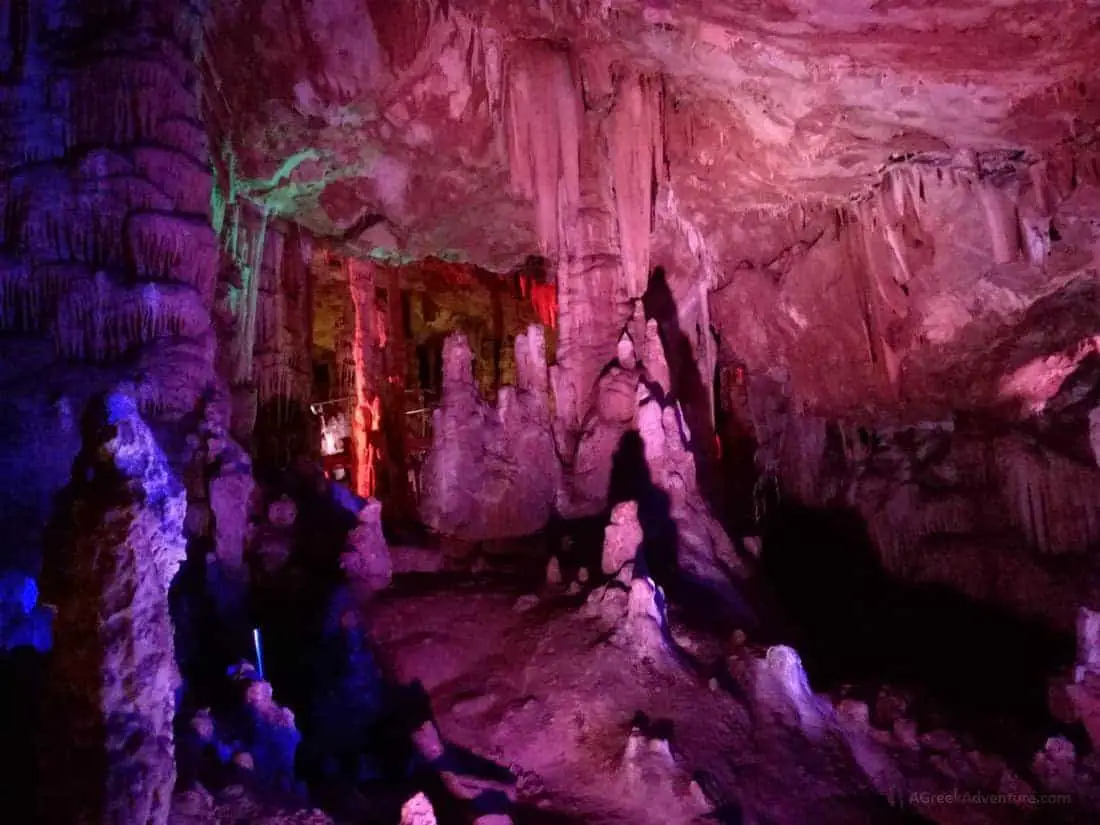 The overall tour takes around 40 minutes. The whole interior infrastructure is really well build and safe. The guide provided a really big amount of details about the cave ecosystem and its history.
Another really big part of the cave expands beyond the area where visitors are allowed. But only authorized and trained researchers are allowed there.
Well that was a nice pre-closure for the day.
Next goal was to hit the Enagron pool (which we gladly did)!
We hope you liked this additional experience from our trips in Crete. There are more.
Enjoy.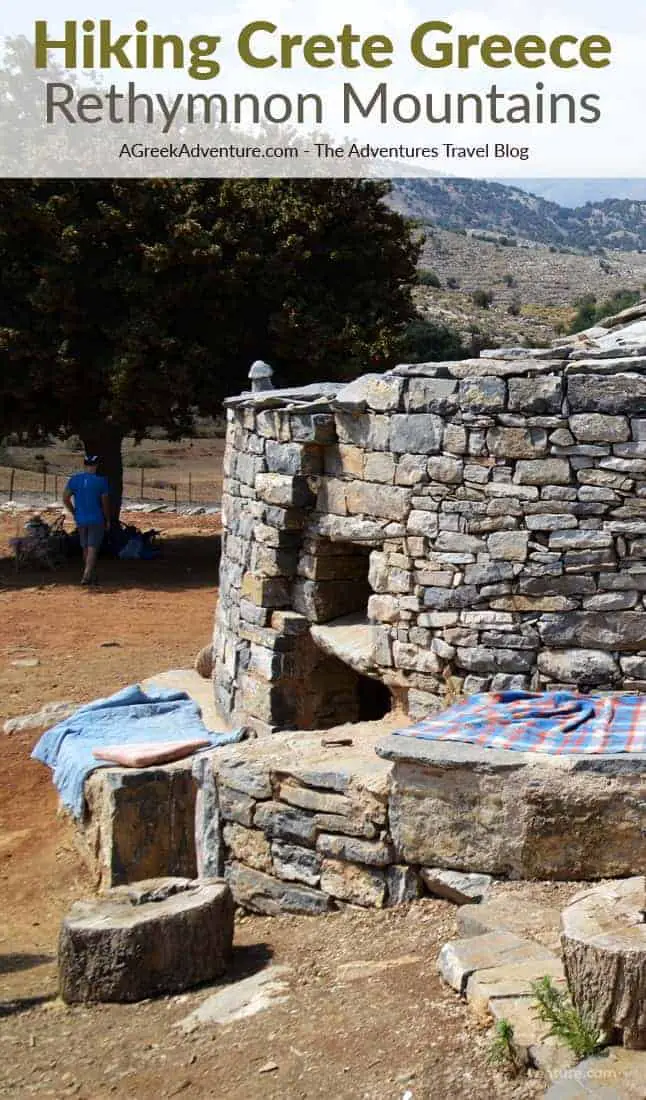 Disclosure: Hiking this area was made possible with the support of Ellinair Airlines & Enagron Ecotourism Village. However, the entire content and opinions are always our own. Also, read