When people ask us about Kefalonia island and Kefalonia beaches, and how many days to book there, we reply with: as many as you can afford. You can stay 20 days at least on this Ionian sea island and never get bored.
We stayed in a fantastic apartment.
It was around 100 sq.m. with plenty of rooms, all amenities, excellent wifi, very clean, back and front balconies, big front-yard and parking space, and many more. It was simply outstanding. We stayed on the 1st floor.
That was the view from the front balcony. Beach was at 1-minute walking distance.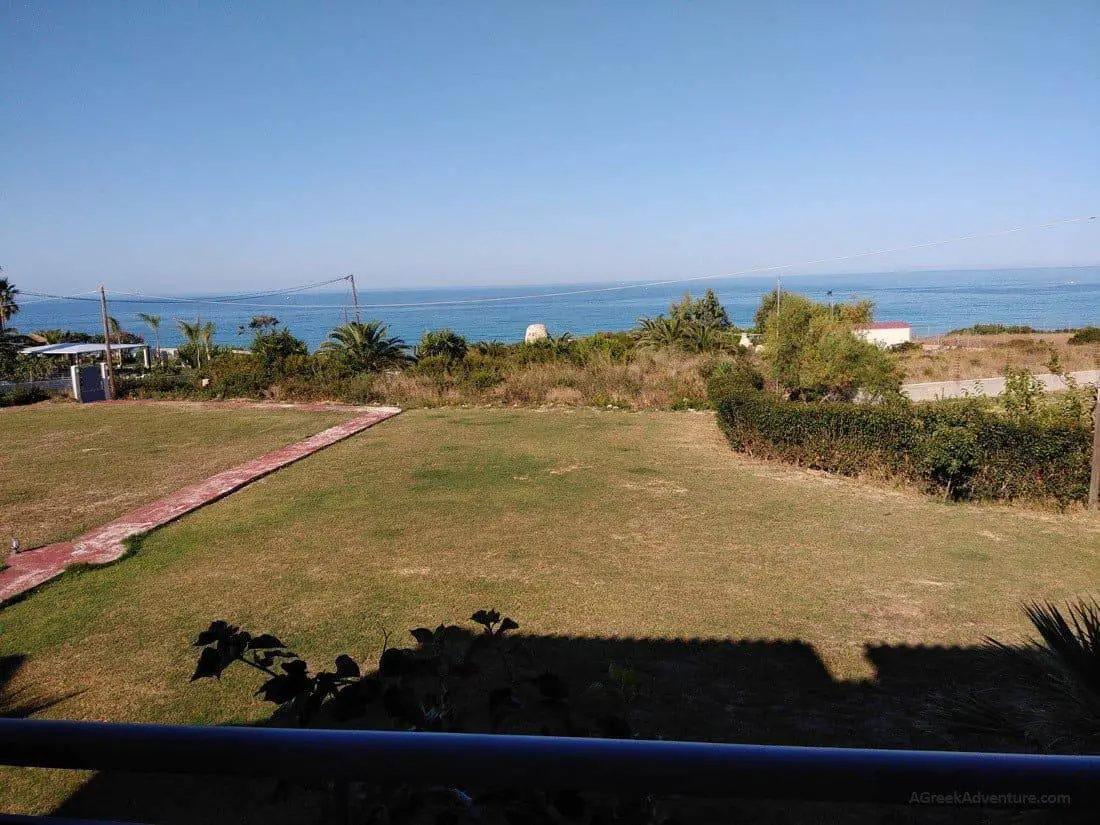 Here is a list of 10 exciting things for Kefalonia beaches and the island.
The Best Kefalonia Beaches
Kefalonia is famous for its green and its beaches. There are numerous beaches in Kefalonia, most with a beach bar and all the amenities. Most are easy to reach.
Ammes Beach
Small, well-organized beach with sun loungers and umbrellas, plus space to place your gear. It is a long sandy beach and very clean. Airplanes from the nearby airports are a great attraction when they fly over your head, while you swim.
This one was within walking distance from our apartment. It is 10 km southwest of Argostoli.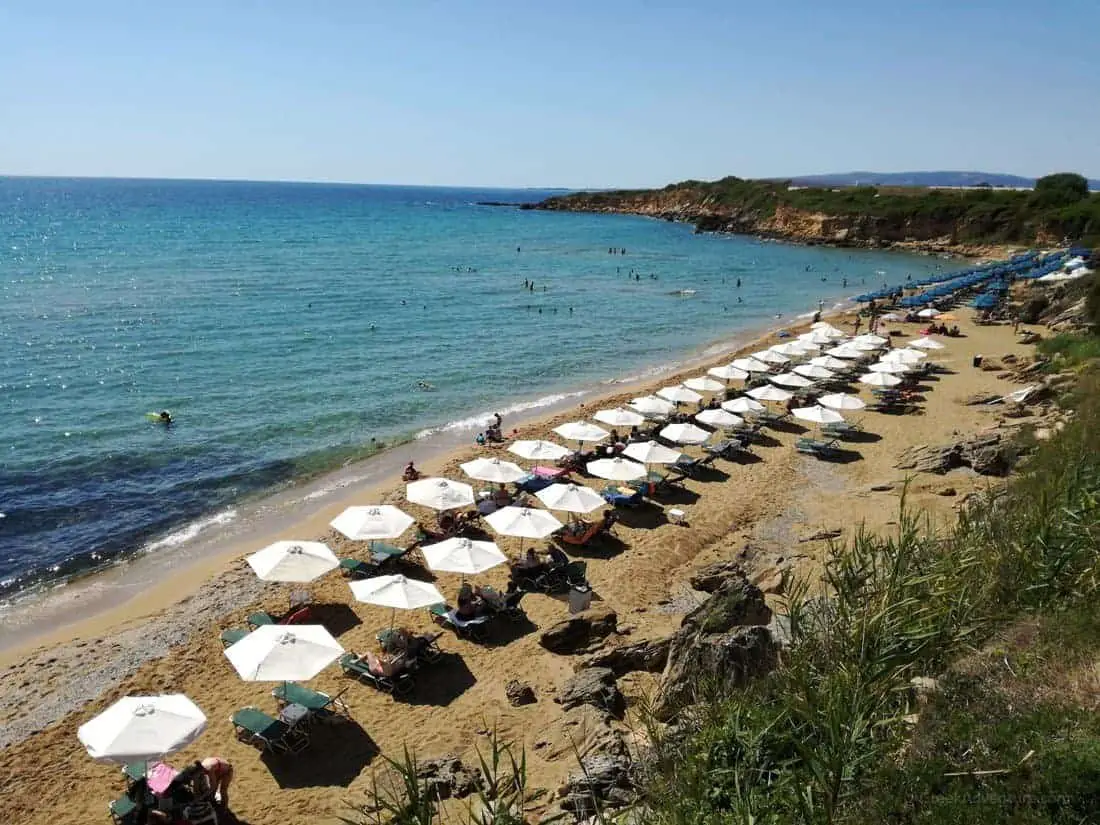 Karavomilos Beach
This one is at the seaside near Melissani Cave. The water from Melissani cave is traveling underground and shows up here. There is a small lake next to a beautiful tavern with shade everywhere.
Karavomilos beach is situated in the area of Sami, next to its namesake village.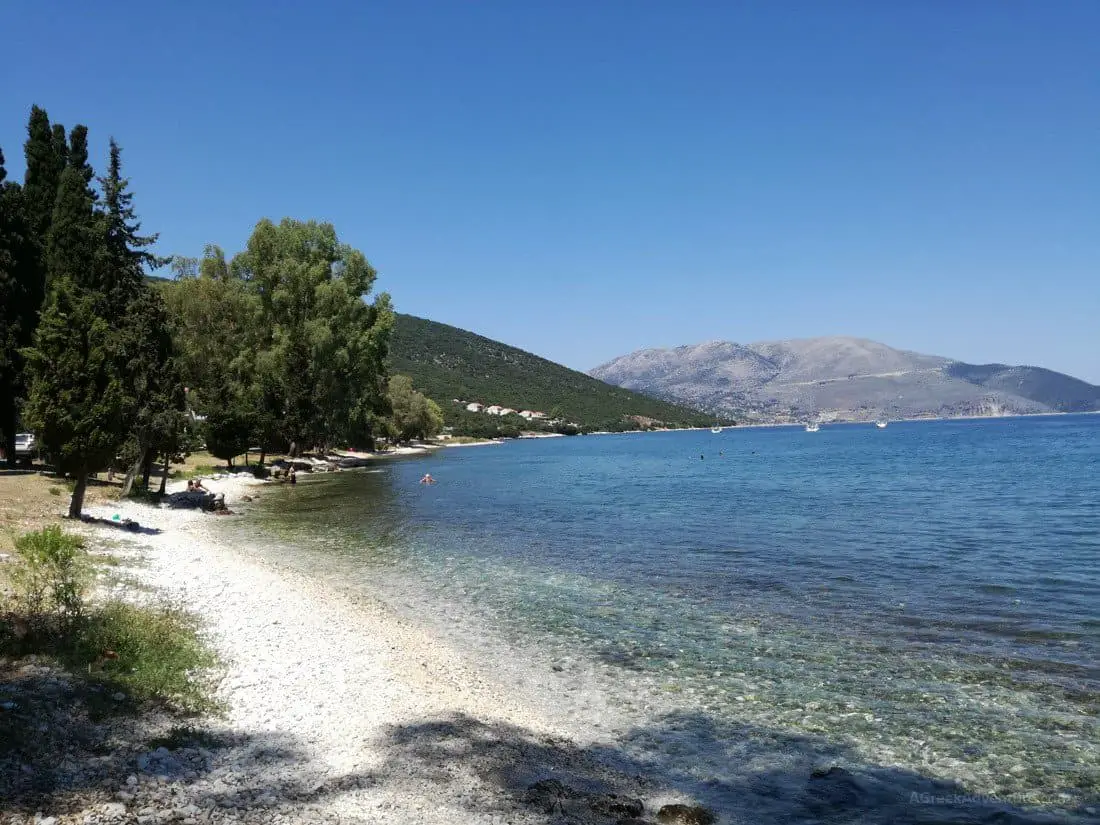 Myrtos Beach
Maybe one of the most scenic and the most popular Kefalonia beaches. Just see the picture to understand. Waters get deep as soon as you enter, so maybe it is not the best for young children.
[mv_video doNotAutoplayNorOptimizePlacement="false" doNotOptimizePlacement="false" jsonLd="true" key="iobeimellgdgmopclrvk" ratio="16:9″ thumbnail="https://mediavine-res.cloudinary.com/video/upload/iobeimellgdgmopclrvk.jpg" title="Myrtos Kefalonia" volume="70″]
It is 30km north of Argostoli, surrounded by substantial verdant hills.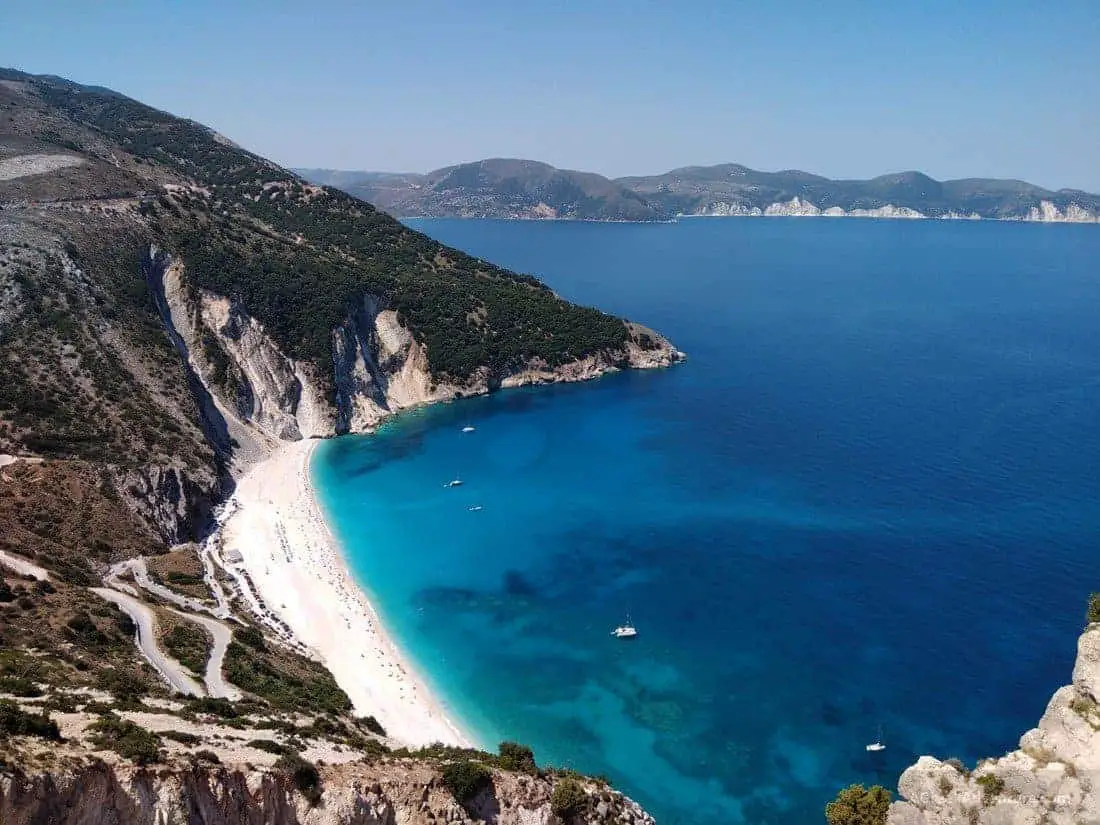 Petani Beach
It is at a distance of around 35 km west of Argostoli in the peninsula of Paliki. There is parking space but only for a few cars.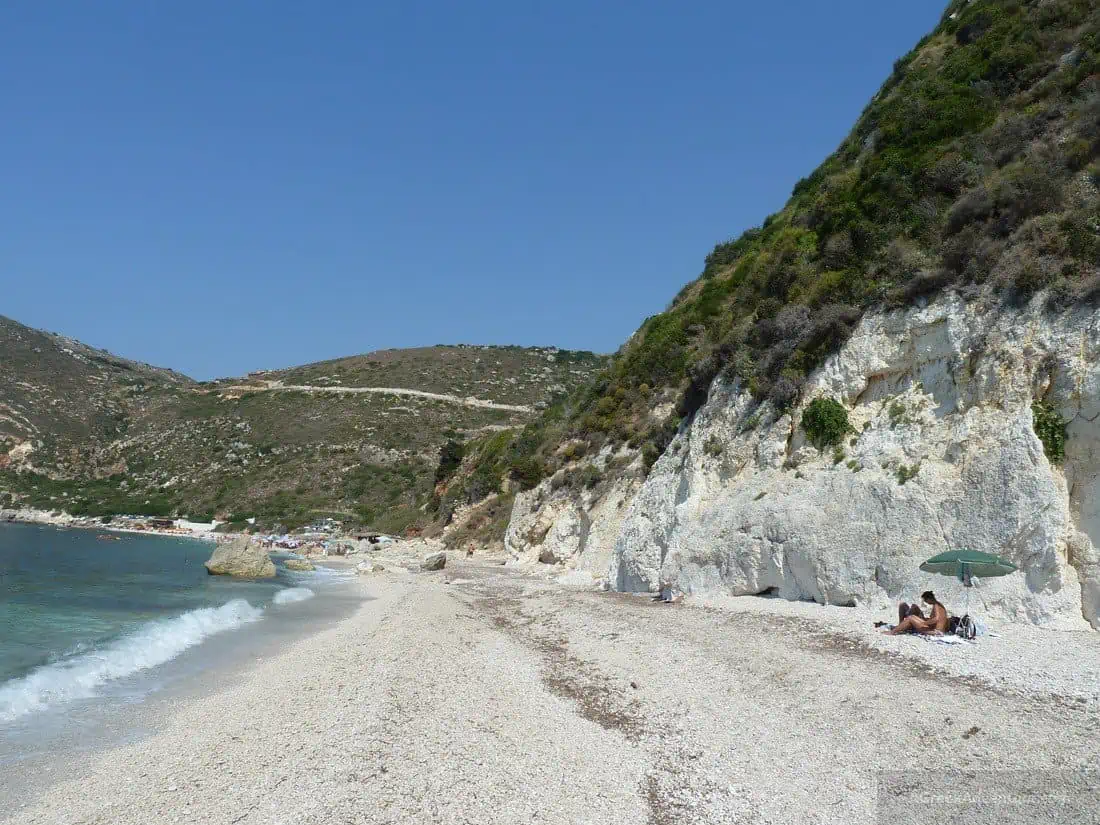 Antisamos Beach
It is located 27km east from Argostoli and quite close to the port of Sami. It is considered one of the "must-swim" locations of Kefalonia island.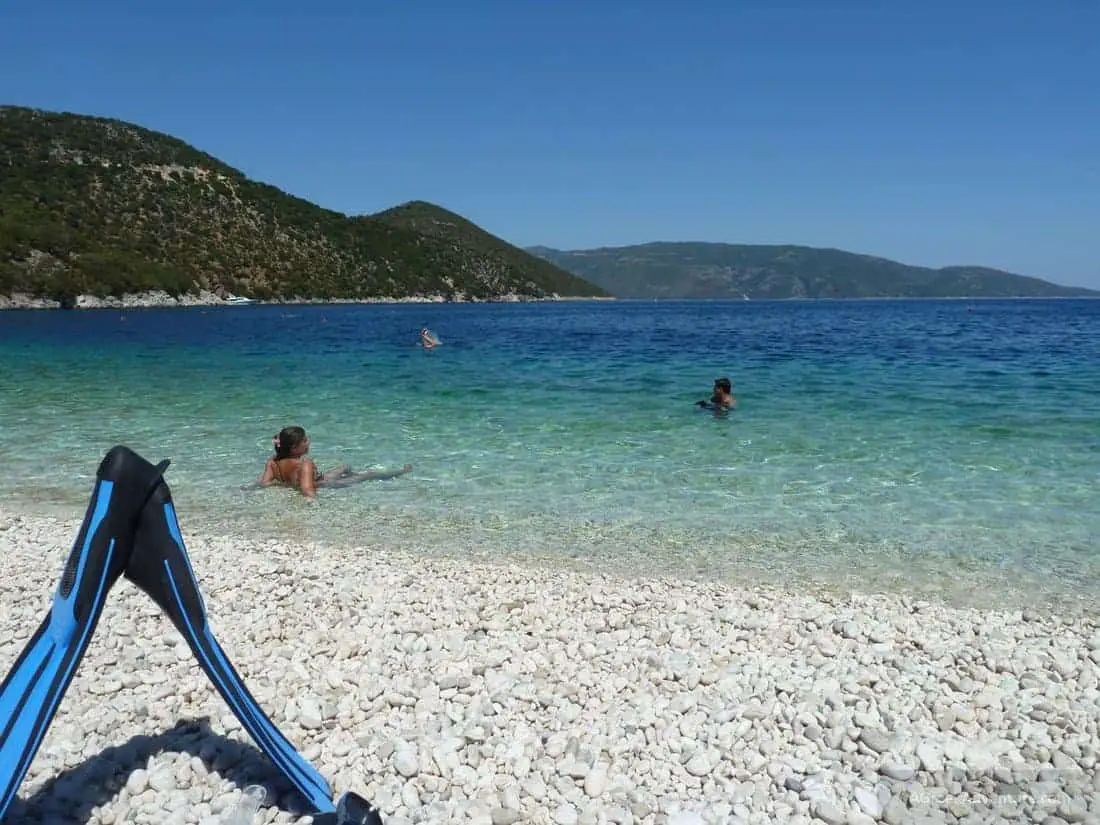 Assos Kefalonia Beach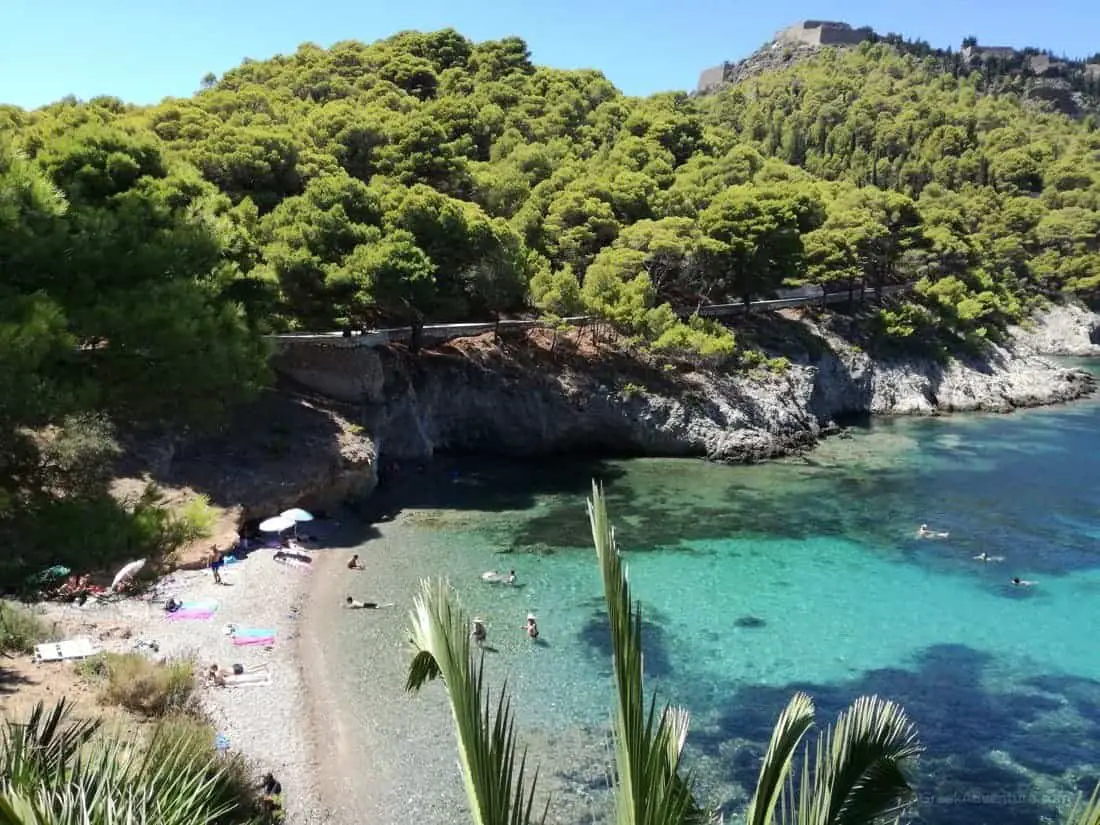 This beach is almost inside the village of Assos. Assos is a stunning village/attraction, and many visits to take photos.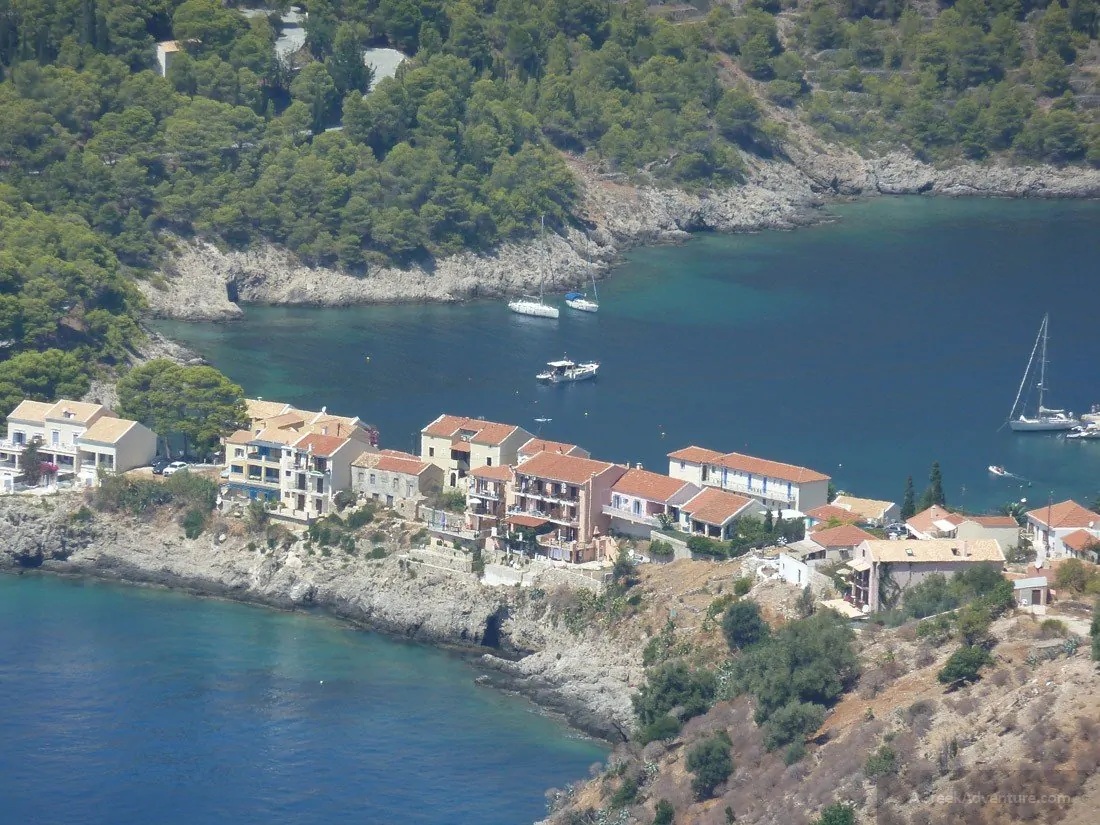 Assos is 36 km north of Argostoli.
Spartia Beach
This one is relatively unknown. The critical point of this beach is that it is sandy and very shallow, which makes it ideal for young children.
A big restaurant/tavern is right there over the beach, offering a vast range of dishes. We ate there after our beach time, and the food was delicious.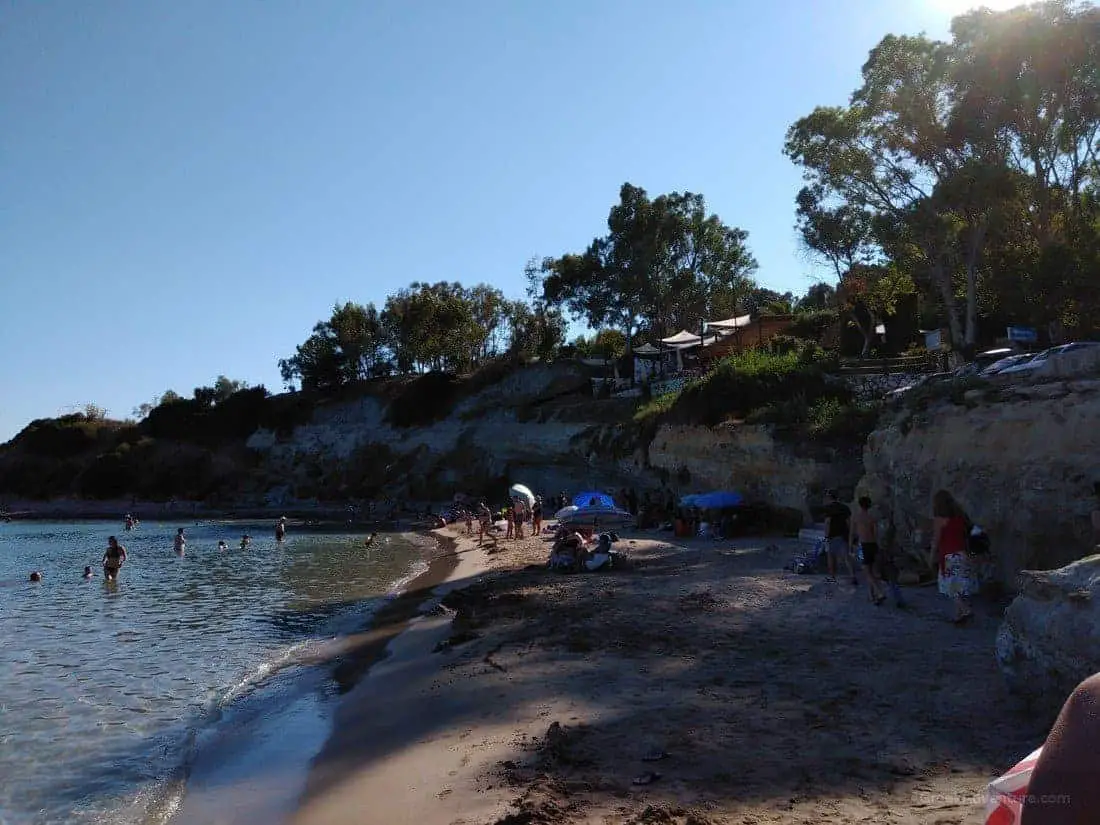 It is a bit of a trip to go to Spartia. You pass through many villages with narrow streets and all, without signs.
Do ask for instructions, though. It is a perfect area to spend an entire afternoon and more. It is 12 km southeast of Argostoli, the capital of Kefalonia island.
Xi Beach
It is a sandy beach with bright red sand color. Lots of loungers but also pretty packed.
Skala Beach
That is a mixture of sand and white pebbles beach. The crystal clear water is so clean like the one you drink from the tap.
Platis Gialos & Makris Gialos Beach Kefalonia Beaches (Lassi)
These two beautiful Kefalonian beaches are each next to each other. They have golden sand and turquoise waters, plus plenty of water sports rentals. They are known for their unspoiled beauty crystalline waters.
The beaches that met the Blue Flag criteria in 2019 were: Avythos, Agia Varvara-Katelios, Ammes, Aragia Porou, Lepeda, Lourdas white sand beach, Makrys Gialos, Megali Ammos, Mounta 1, Mounta 2, Bouka Gradakia, Bouka-Paliostafida/Mediterranee, Xi, Petani, Sami, Spasmata.
Most of Kefalonia beaches come with shallow waters. Others are next to massive cliffs, which is a pleasure to the eye due to color contrast.
More than Kefalonia Beaches: Island Caves
There are two famous caves in Kefalonia. The one of Melissani and Drogarati. Both are close together. Better to visit them both on the same day if you stay far.
Melissani Cave & Lake
To take a break from Kefalonia beaches, explore the two most popular caves of the island.
You may have seen this one in numerous photos and postcards around the web. It is an out-worldly site. The best time to visit this one is from 12:00 am to 1:00 pm.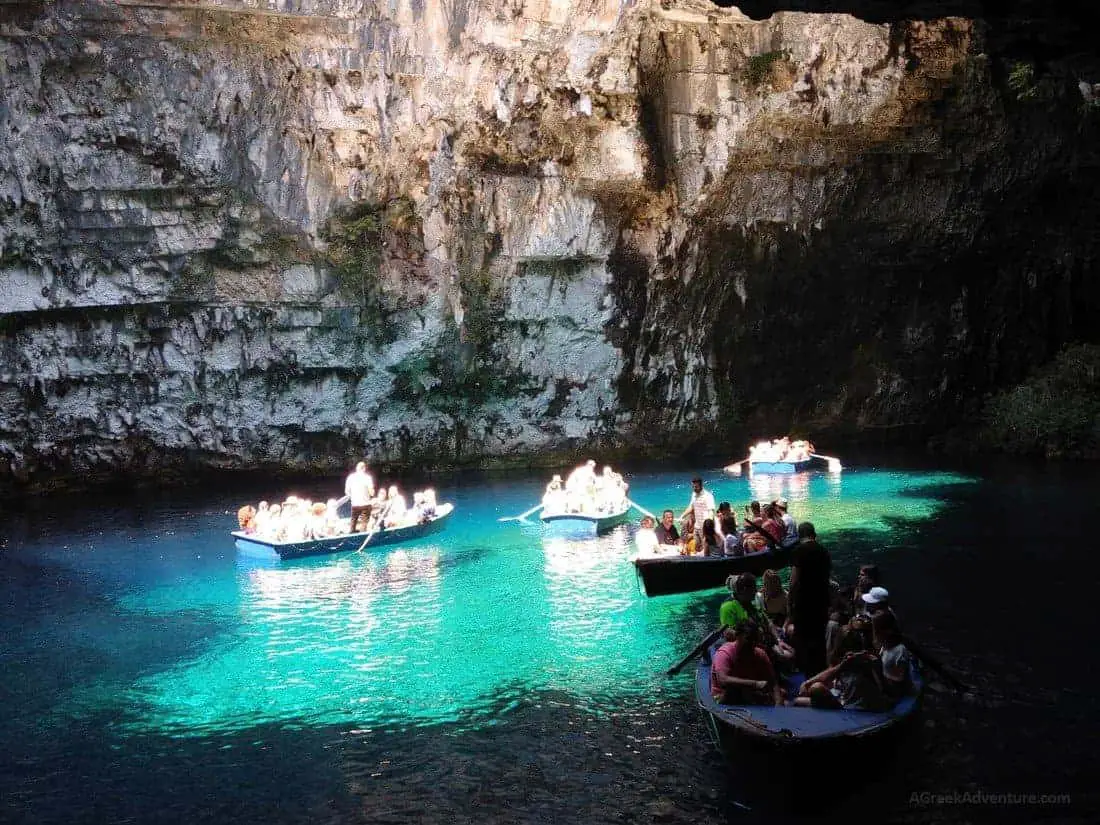 The sun is vertical to the cave, at that time of the day, and the light creates all kinds of combinations & colors.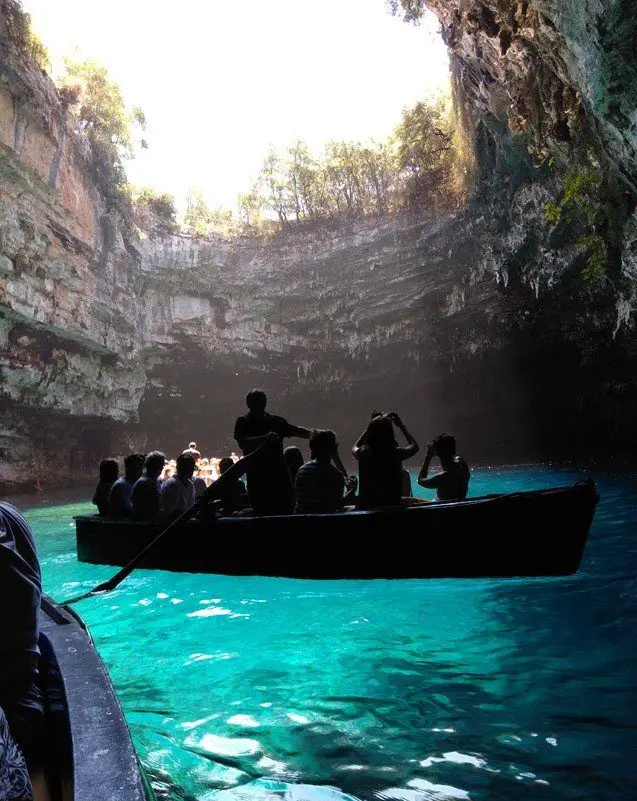 It is like a cave were fairies, and heavenly beings would reside.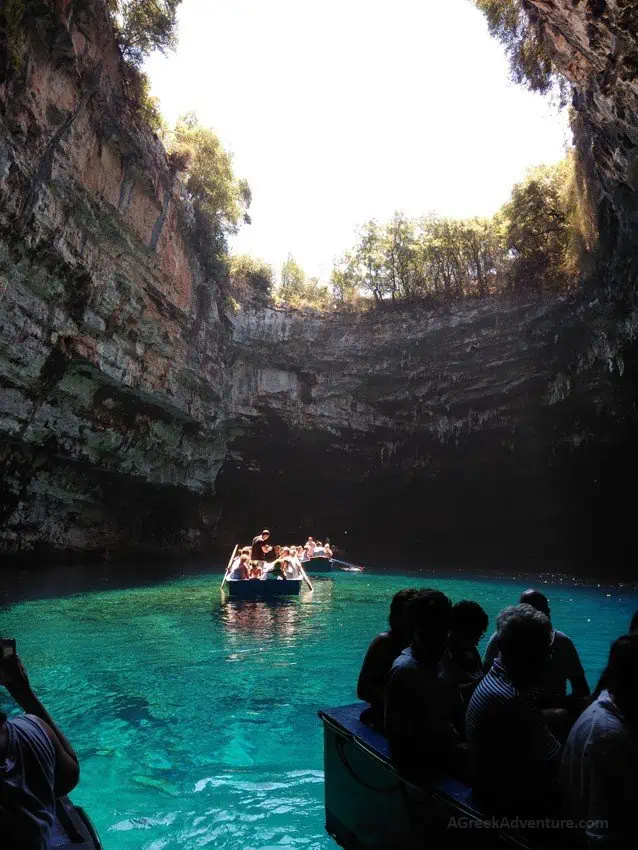 You experience the lake ride with small boats. The ride takes around 12 minutes to complete, but you will think it takes longer while being absorbed by the beauty.
Cave of Drogarati
This one does not include a lake, but it is an underground cavern. It is also beautiful, full of patterns of stalagmites & stalactites.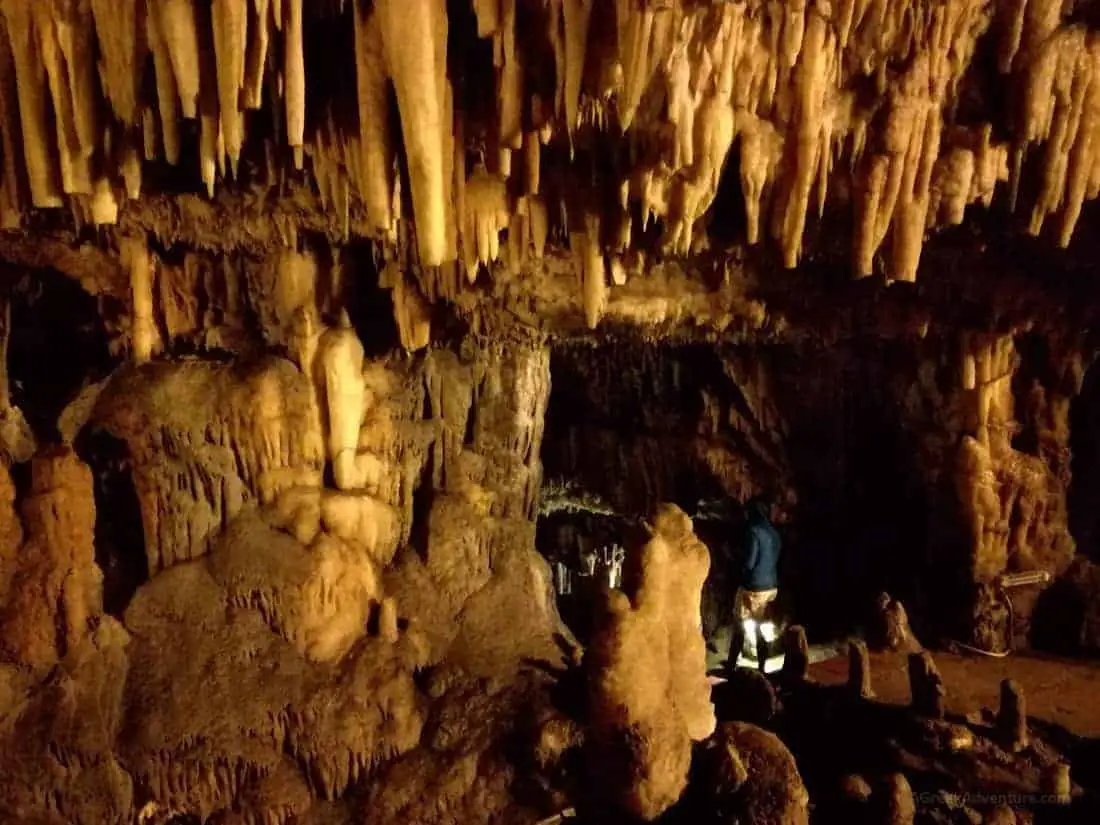 The cave was discovered 300 years ago after an earthquake when a part collapsed and thus revealed the entrance.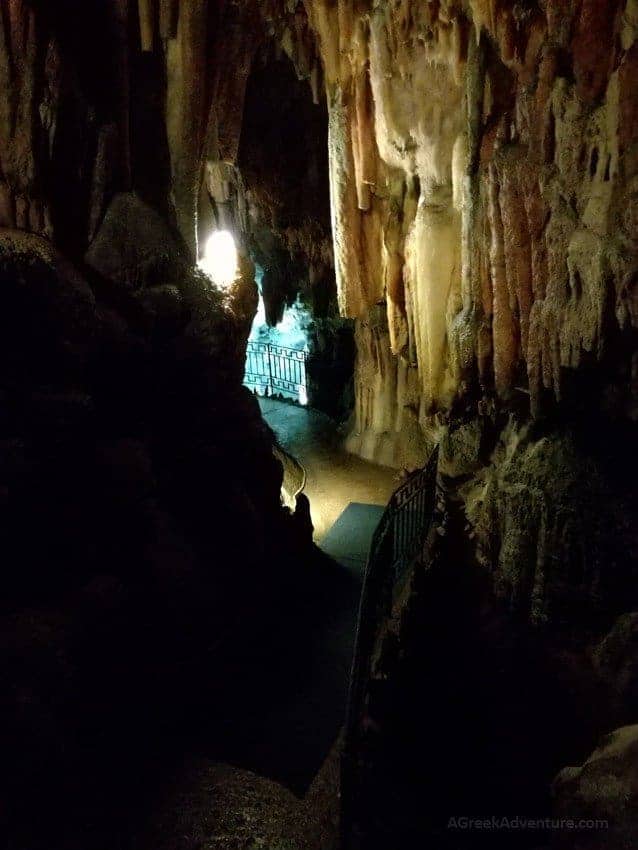 It has excellent acoustics, and it is still alive as its stalagmites are continually dripping.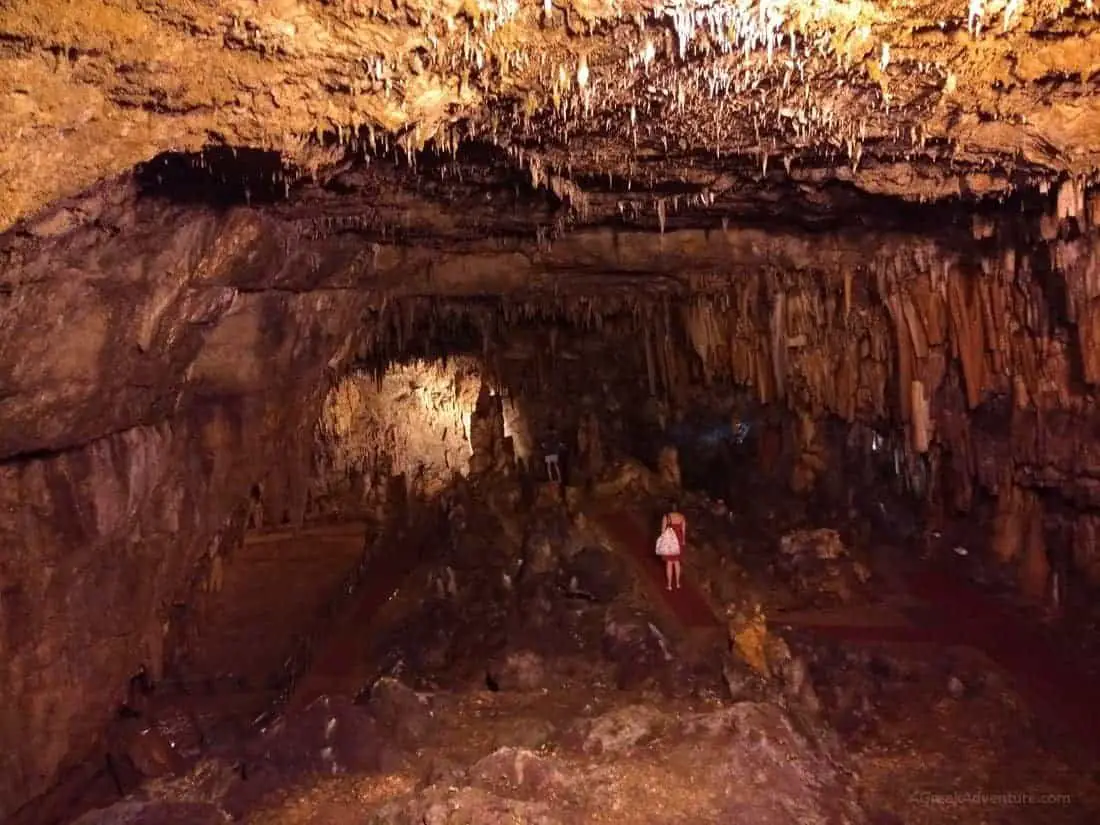 Bonus Trip: Before Kefalonia Beaches
We arrived early at the port of Kyllini, where we would take the ferry to Kefalonia.
Since we had a couple of hours to spare, we decided to visit the Castle of Chlemoutsi, outside the village (and port) of Kyllini.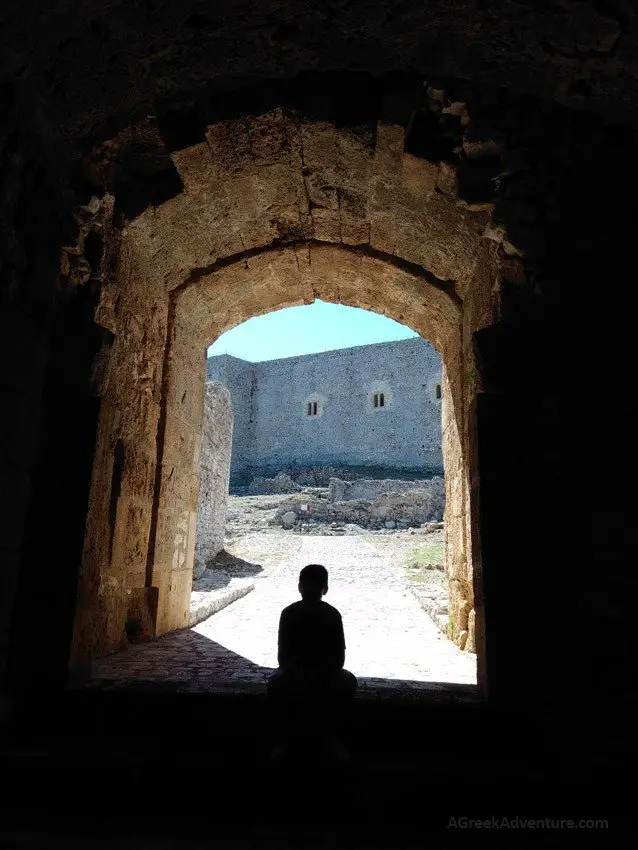 The castle consists of a few rooms with exhibits, plus the main museum area (also with a small number of artifacts to see).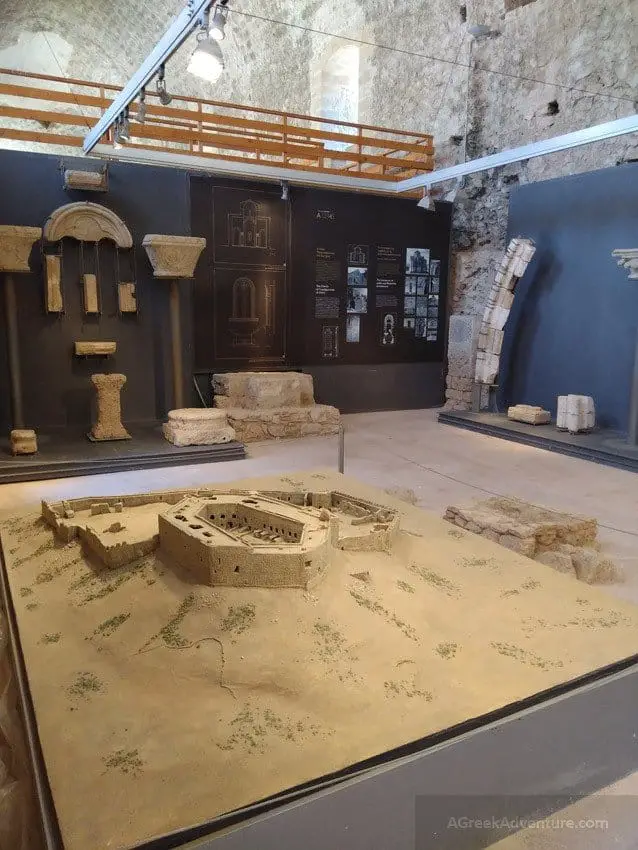 It is 6 km south of Kyllini. It is perhaps the most exceptional fortification sample of the early Frangokratia era period in Greece.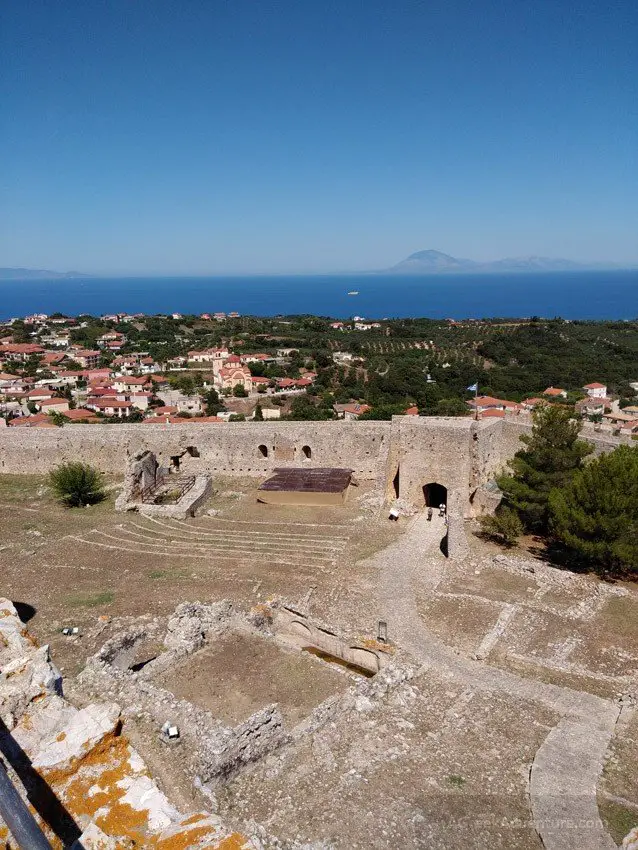 The island of Kefalonia is so beautiful, and Kefalonia beaches are so cute. There is a reason many visits and visit again every year. Do try it once.
Enjoy and see more about Kefalonia from here.