When in Crete you need to visit some important archaeological locations like Phaistos, where Phaistos Disc was discovered.
Knossos is another famous archaeological location quite different from Phaistos.
Both are in the Heraklion area.
Each is better to visit early in the morning, as inside the archaeological sites, there is not much shade.
Cretan stones under the Cretan sun can really resemble a frying pan in mid-day.
Phaistos Disc & Archaeological site
Phaistos archaeological site is worldwide known for the Phaistos Disc.
This disc, covered on both sides with symbols, still remains a puzzle for archaeologists and scholars.
They have documented what is depicted on the disc, but there is -up to know- no accurate and official announcement on what these mean.
You can read lots of information about this archaeological marvel.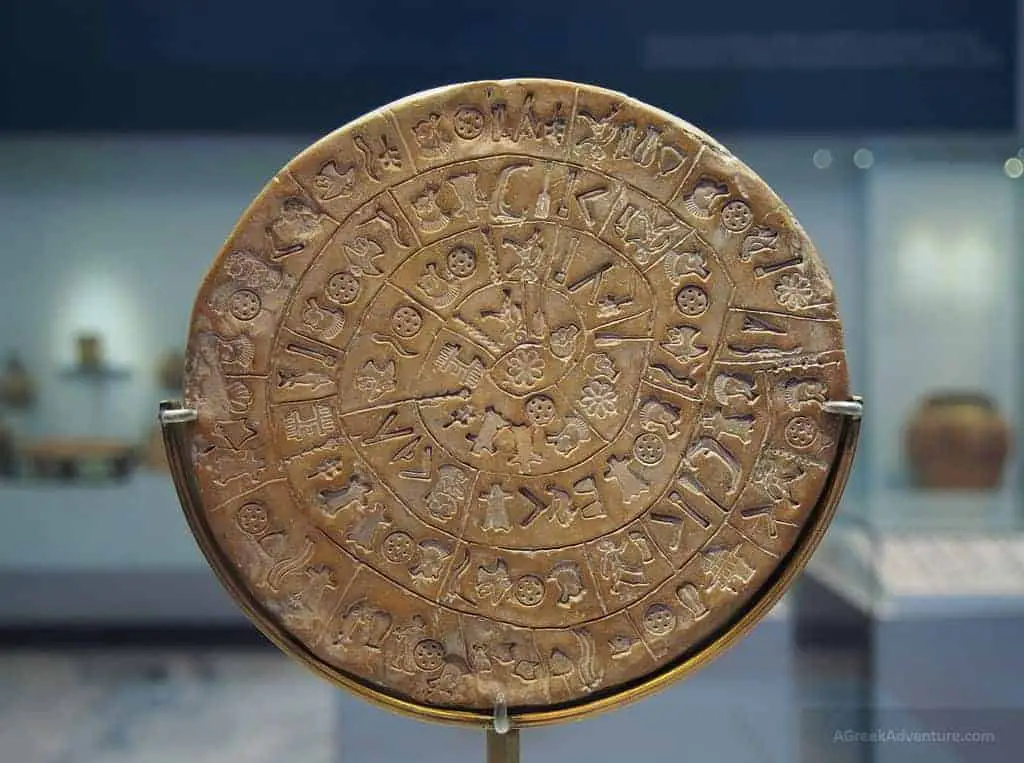 According to Greek mythology, Phaistos was ruled by King Radamanthys, the son of Zeus and Europa. He was the brother of King Minos.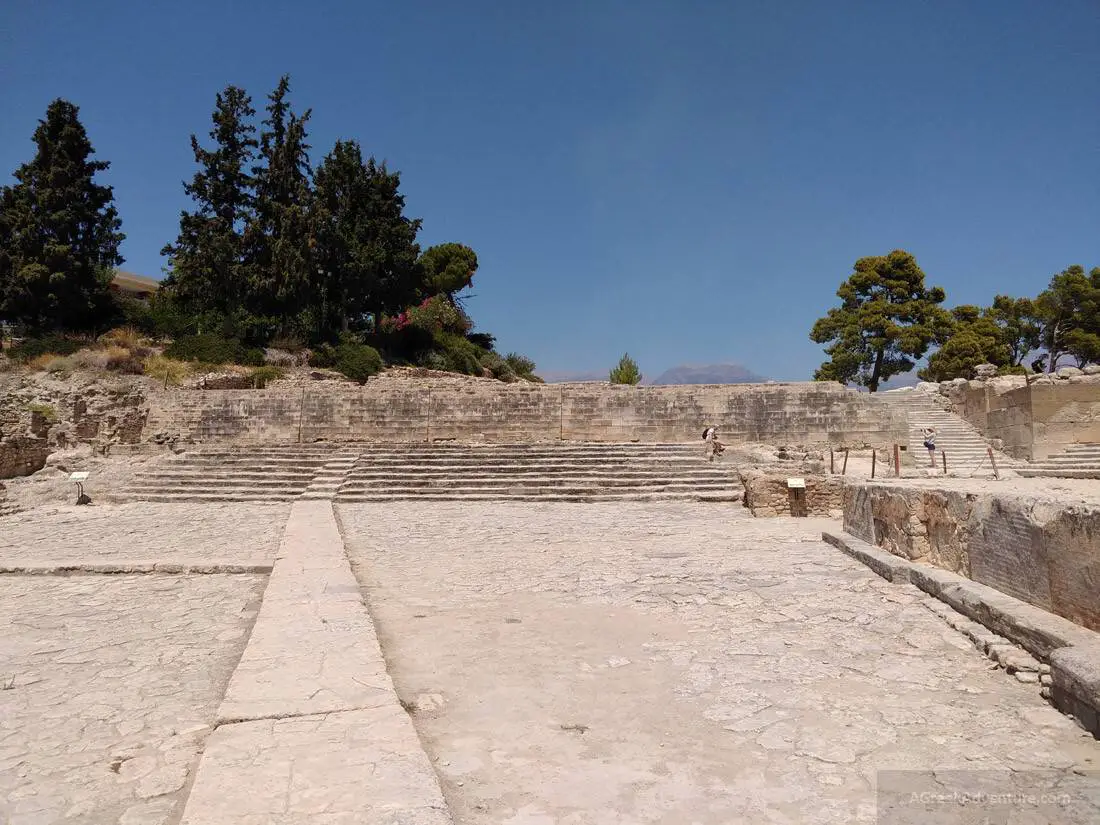 Excavations in the area by the Italian School of Archaeology and the Greek Archaeological Service, continue to the present day.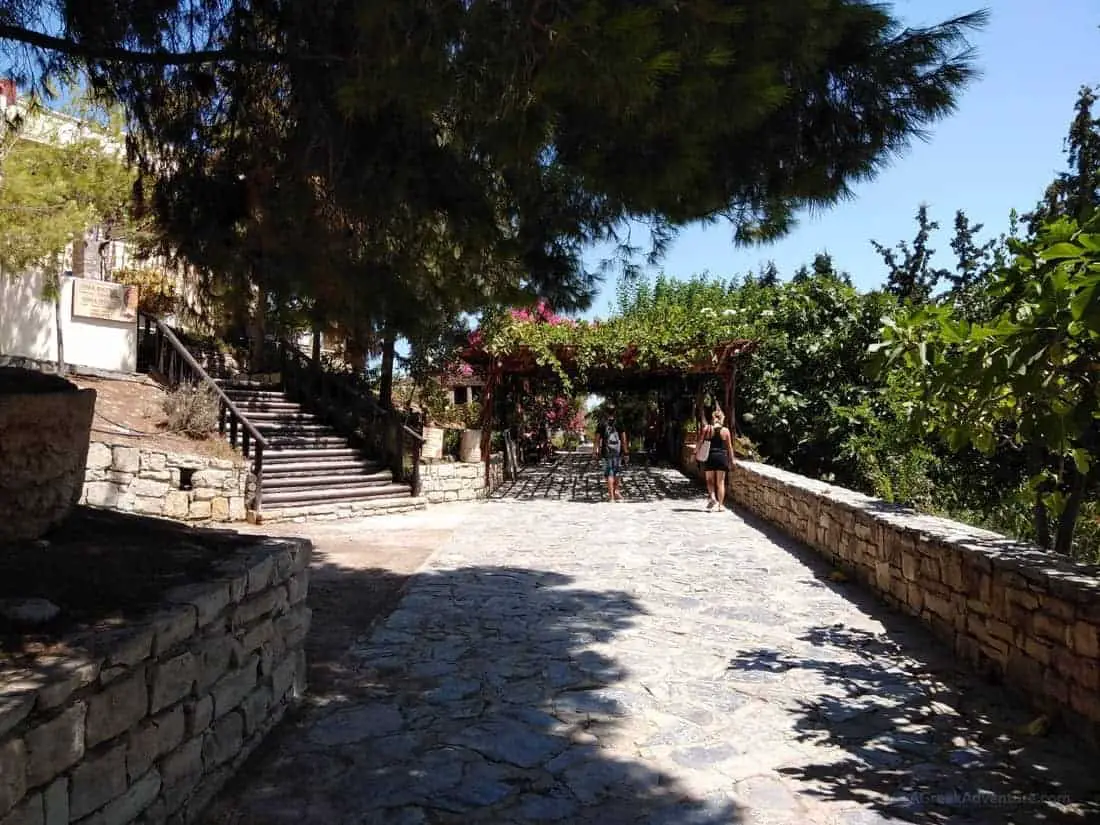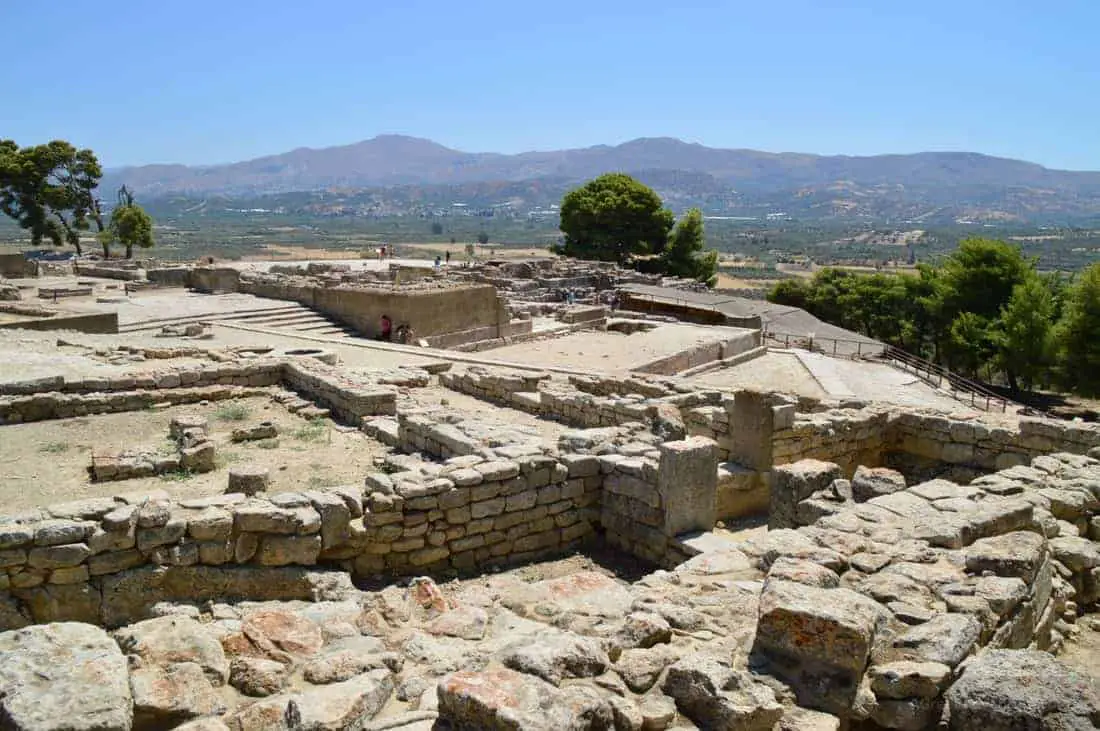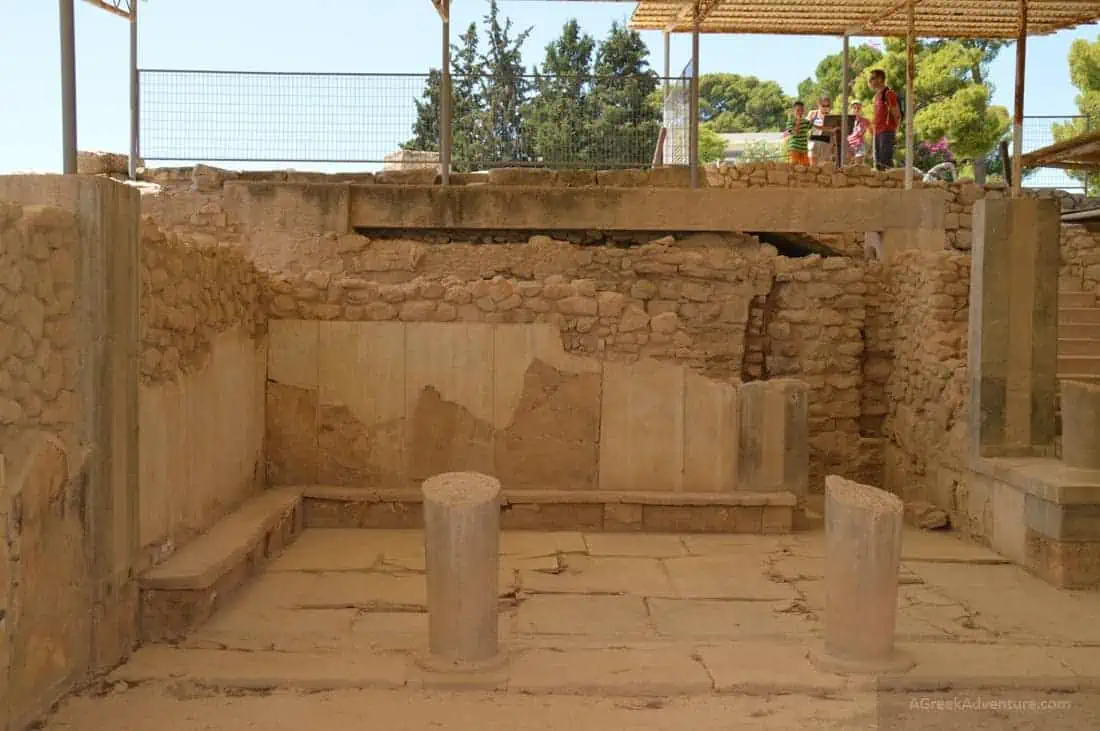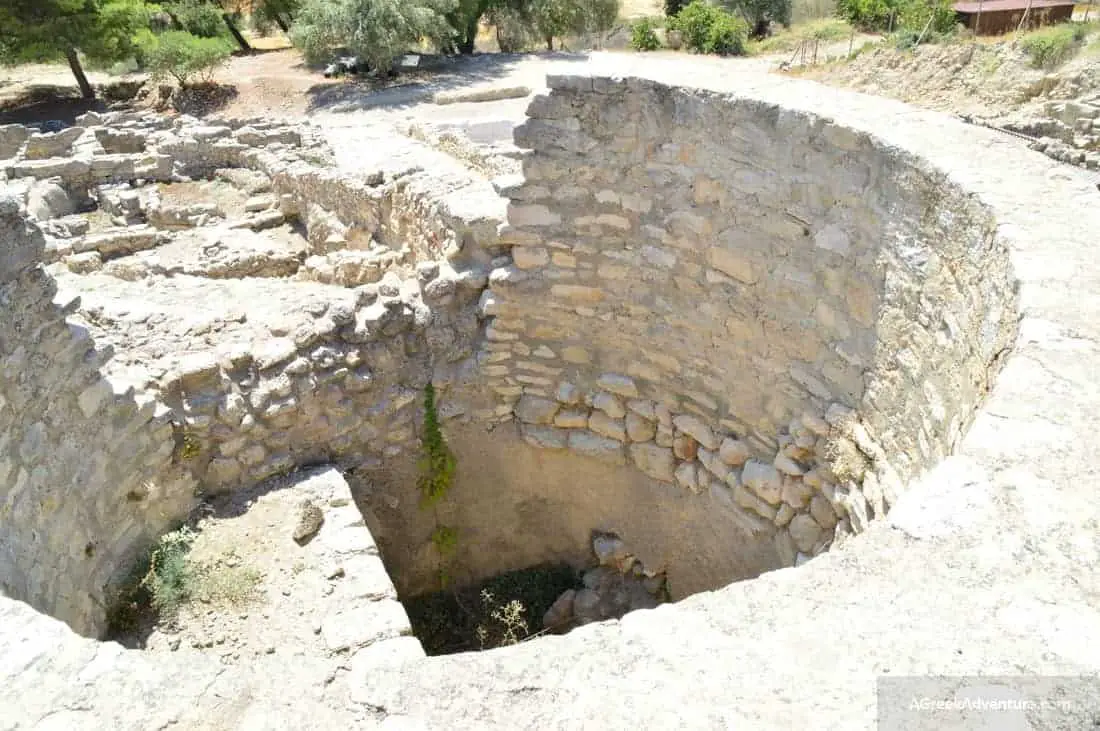 Knossos Archaeological Site
You may have seen photos from this site depicting the Minotaur or Labyrinth. This place is connected to both.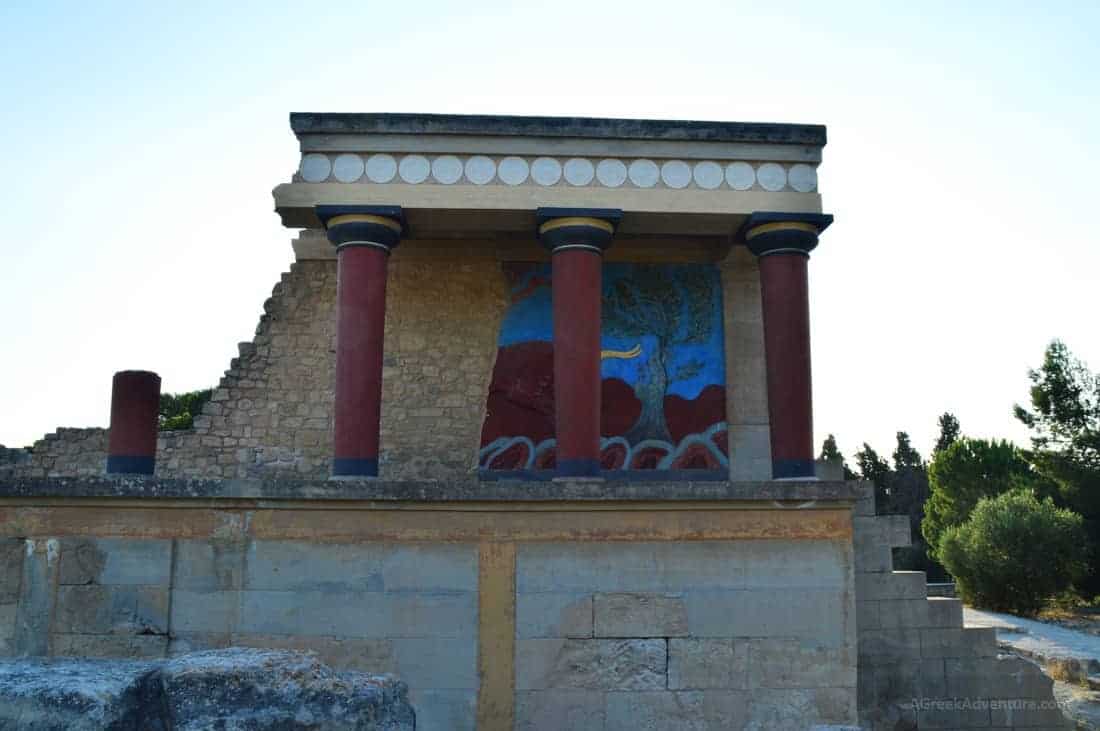 Said that Knossos is also connected to the myth of Theseus, Ariadne and the slaying of Minotaur.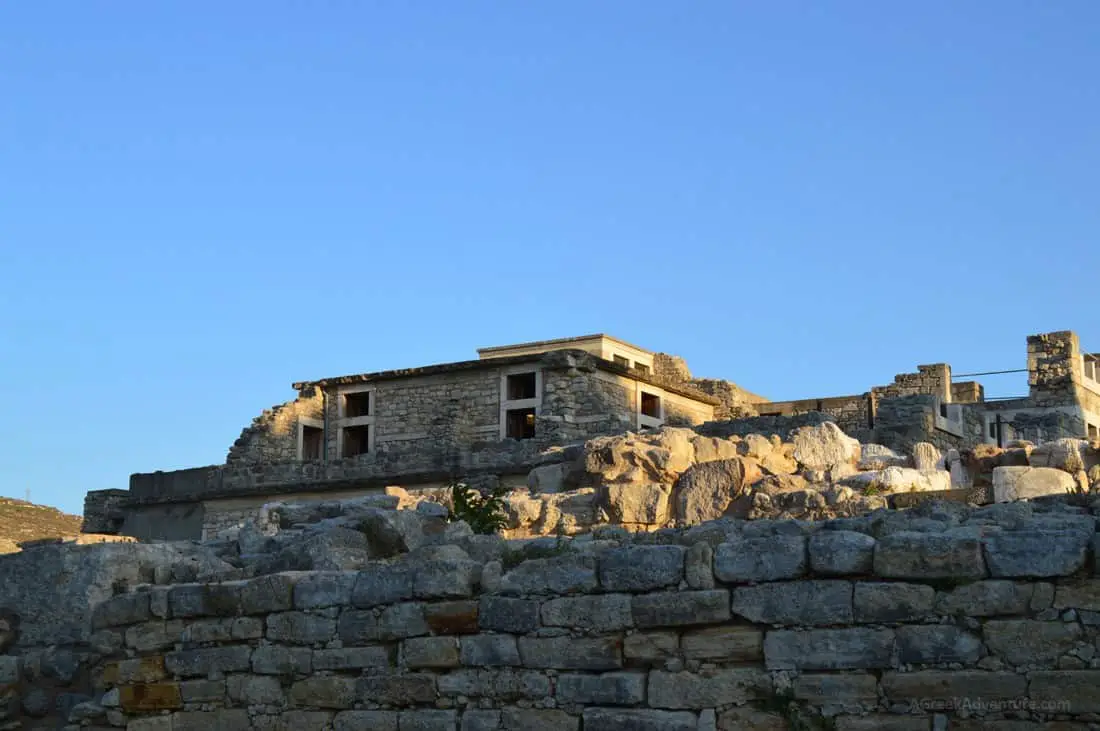 The palace of Knossos was the ceremonial and political center of the Minoan civilization and culture. It was the palace of King Minos of Crete.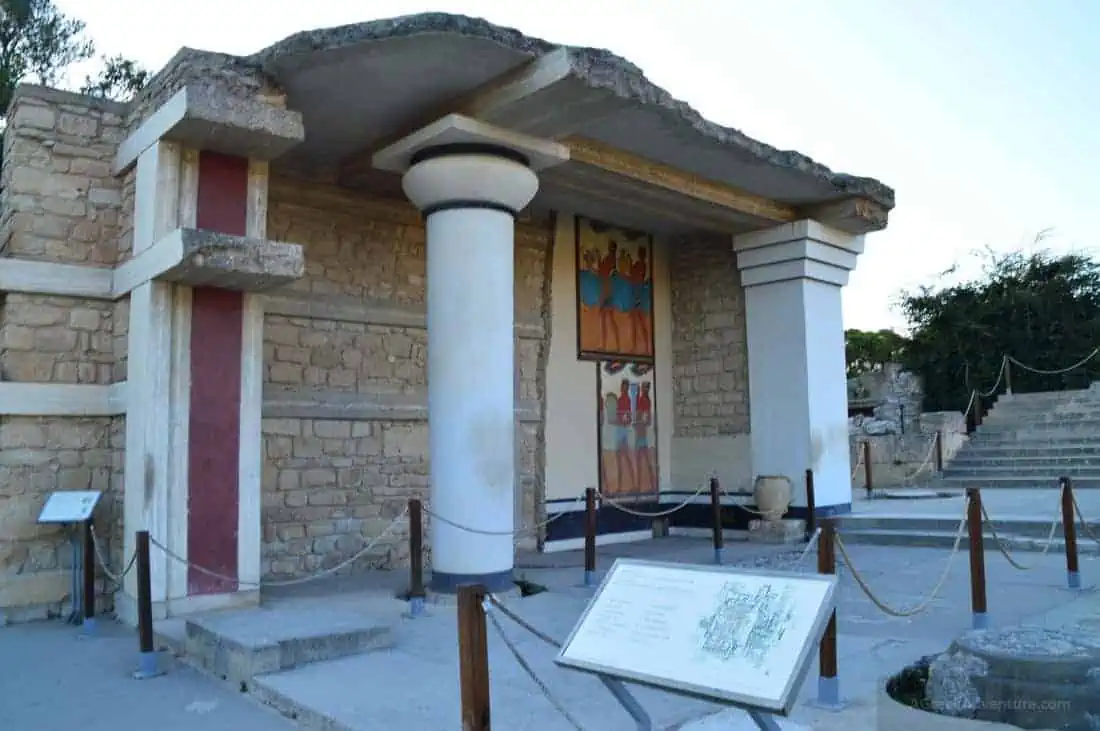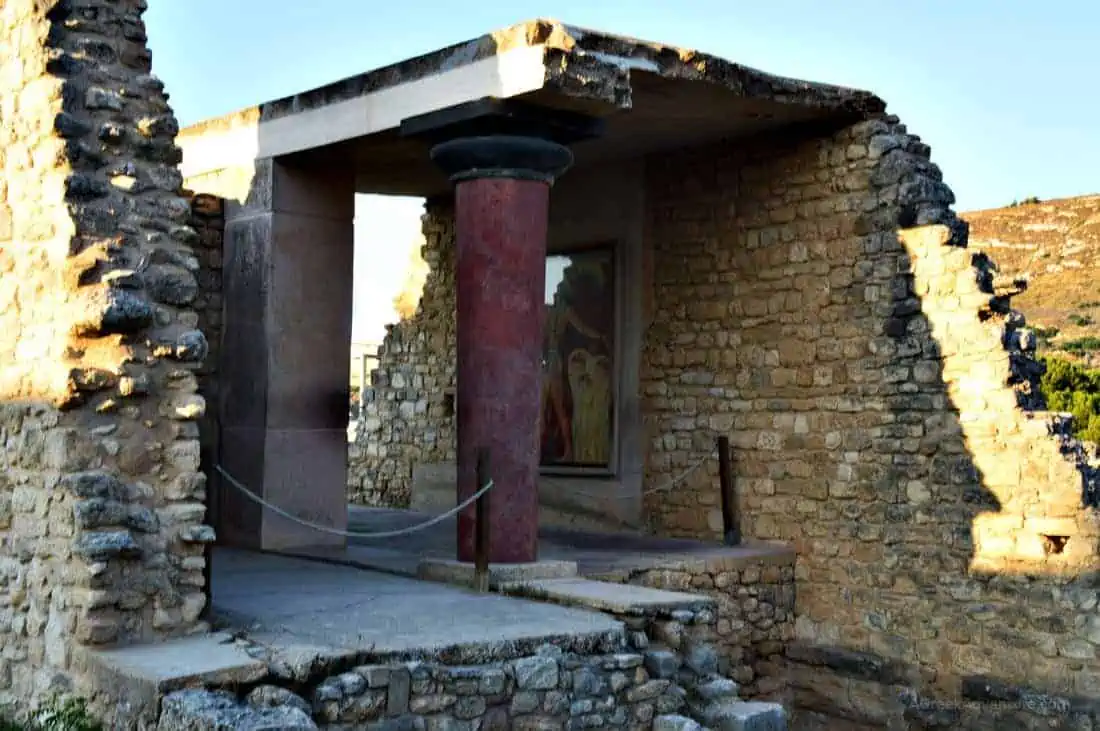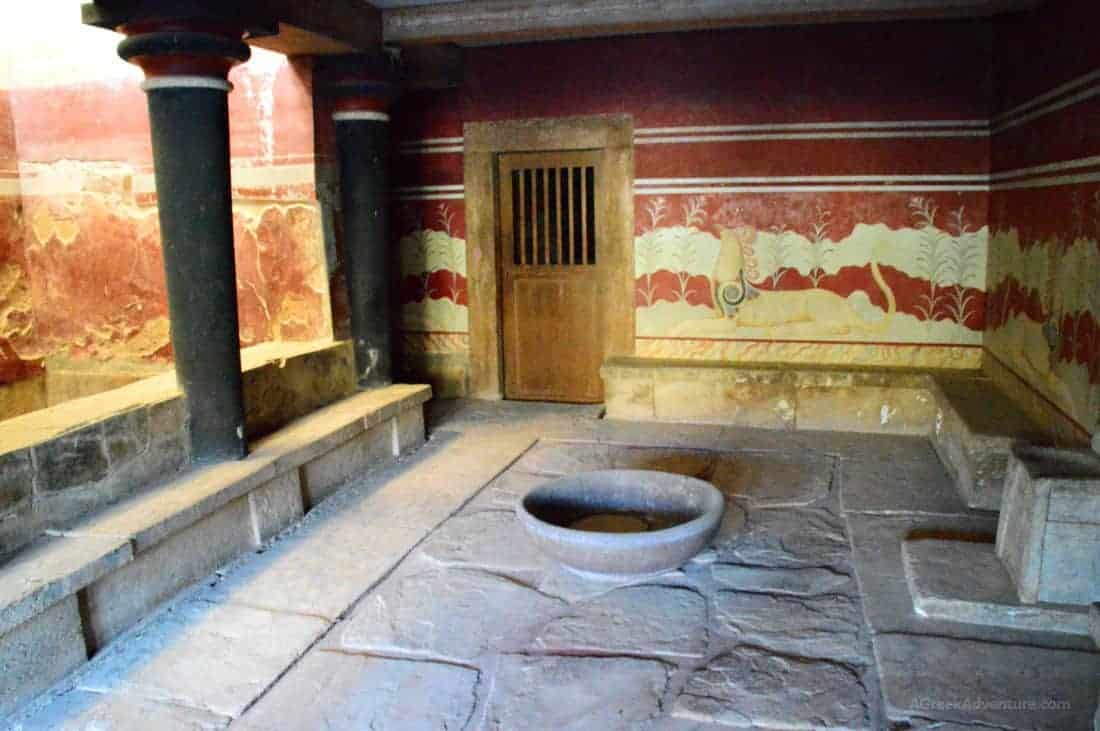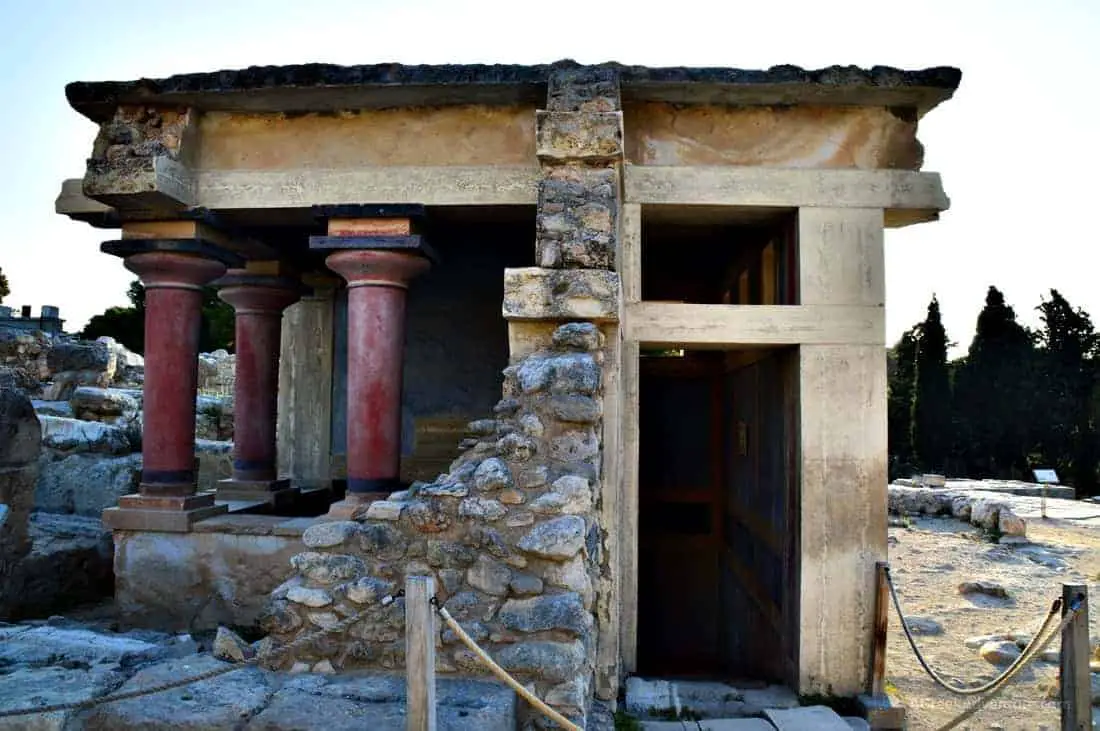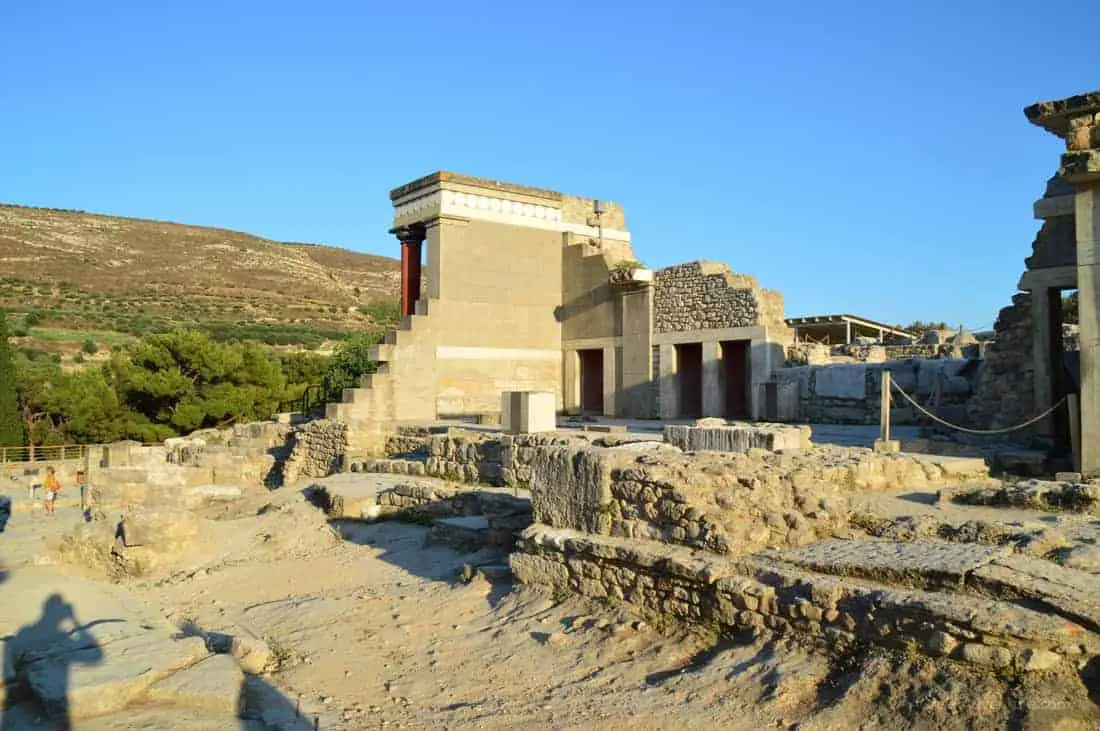 Both archaeological locations are of great importance for Crete and the world. Do visit them while in Crete.
Bonus: Archaeological Site of Gortyna
Very close to Phaistos archaeological site exists Gortyna. This place may not be as famous as Knossos and Phaistos but it is very important.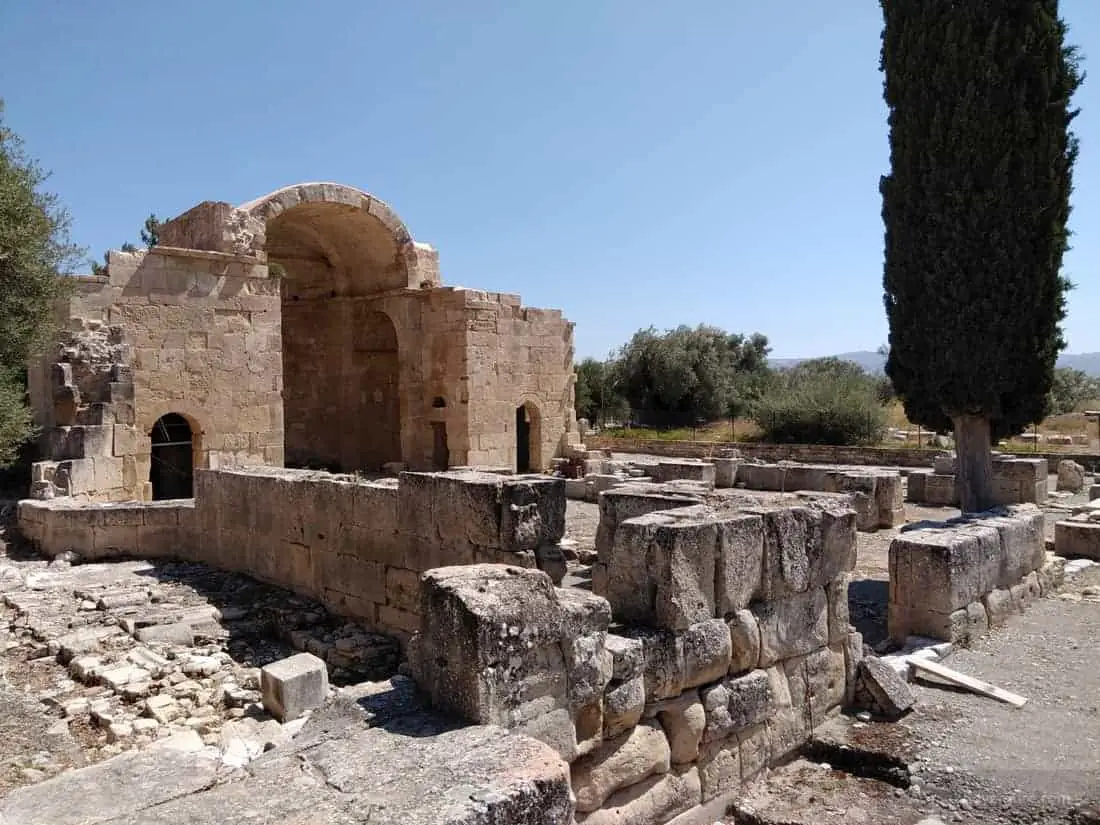 The site is located near the village of Agioi Deka. This is the Saint Titus Basilica.
The ancient Odeum is shown below. Inside the building at the far end, exists the famous Law Code of Gortyn.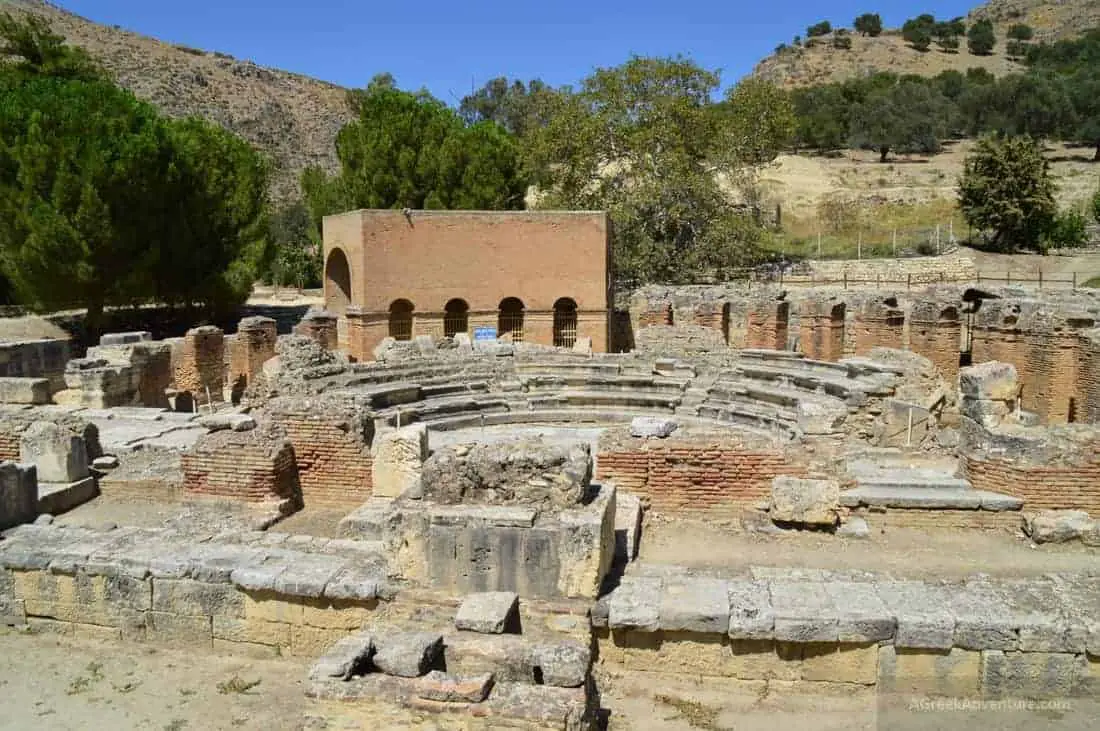 The code is carved on limestone, covering the whole wall of the building interior.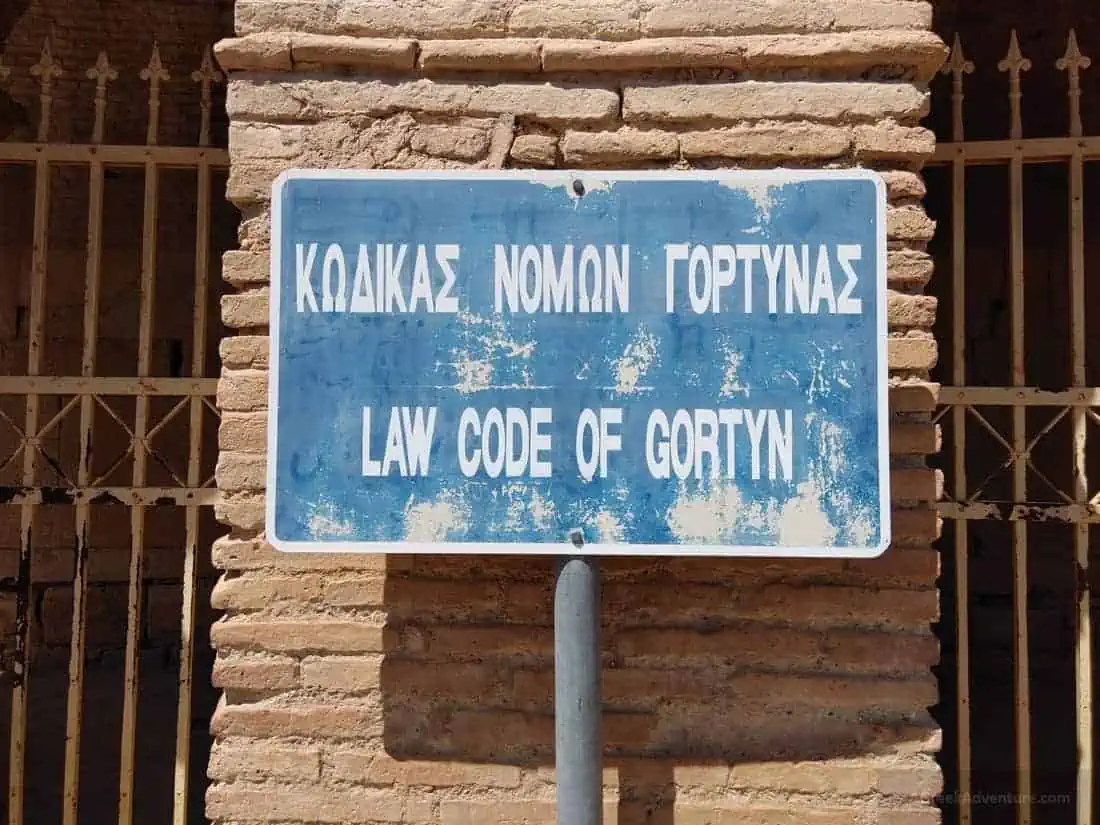 A detail of the walls.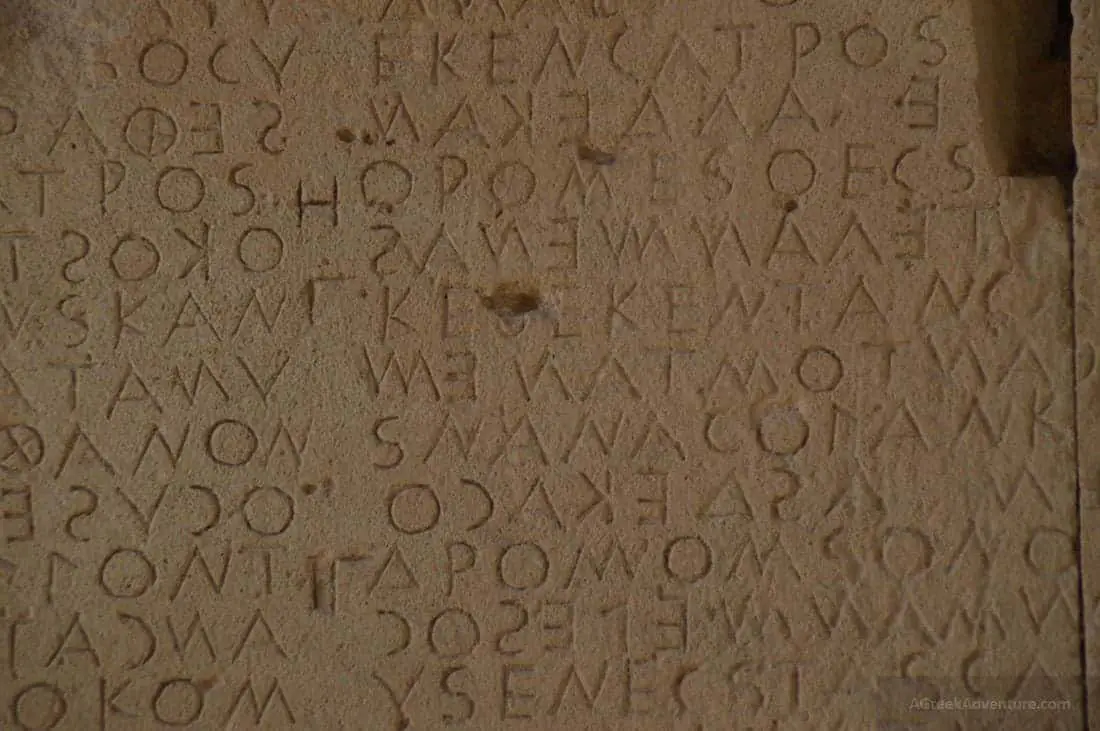 Enjoy.
Disclosure: Visiting Phaistos & Gortyna was made possible with the support of Urban Adventures, Ellinair Airlines, Arodamos Traditional Guesthouses, Enagron Ecotourism Village. However, the entire content and opinions are always our own.