You have read our other post where we were searching on where to stay in Crete prior to our visit to Aspros Potamos traditional houses.
As you read we had so many wonderful experiences in less than 6 hours from leaving Festos Palace ship of Minoan Lines. Well, here comes more!
We were just 1 day in Crete and it was time we would leave our current accommodation, to go to Aspros Potamos Traditional Houses. We went there and we think it is definitely one of the places you have to be if you are looking where to stay in Crete!
Where is Aspros Potamos?
After Ierapetra you take the road to Makris Gialos. Inside the village there is a sign towards Pefkoi and Agios Stefanos. Do not follow the one pointing only to Agios Stefanos, as you will find yourself driving to the top of a mountain. We know! We did it!
So, take the first one, drive for 1.2 km, see the "asprospotamos" signs, follow them and after 5 minutes you will land at Aspros Potamos village. This is one of the coolest places if you are wondering where to stay in Crete.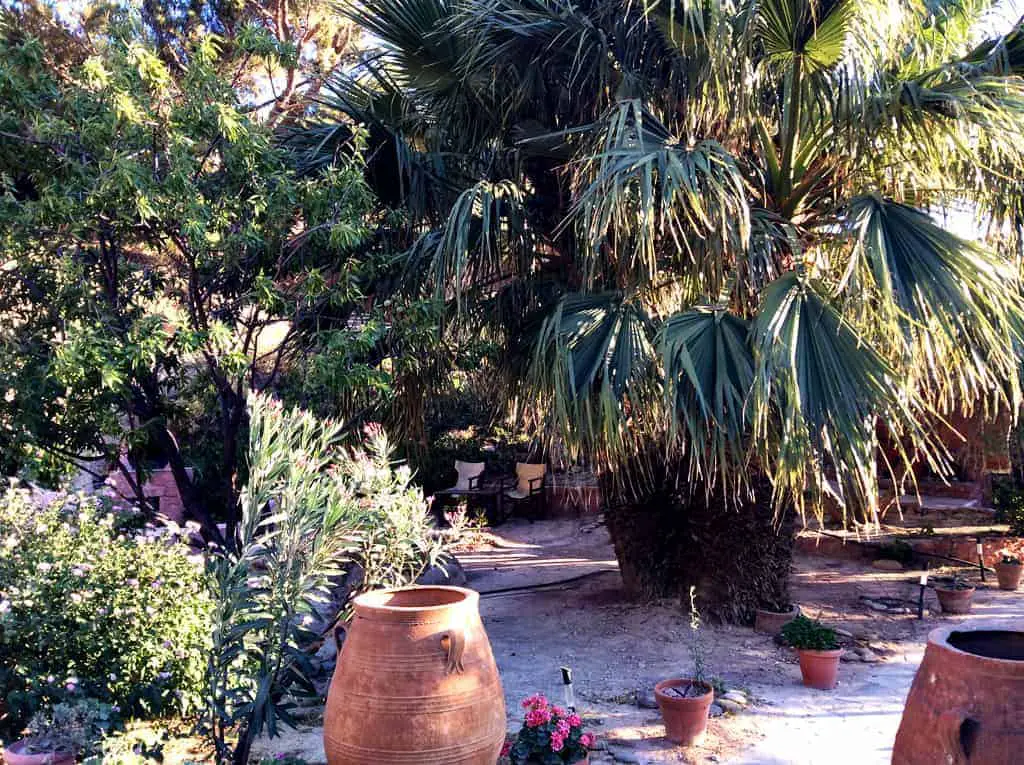 Oh! Wait! Where are the houses? Let's change the angle a bit.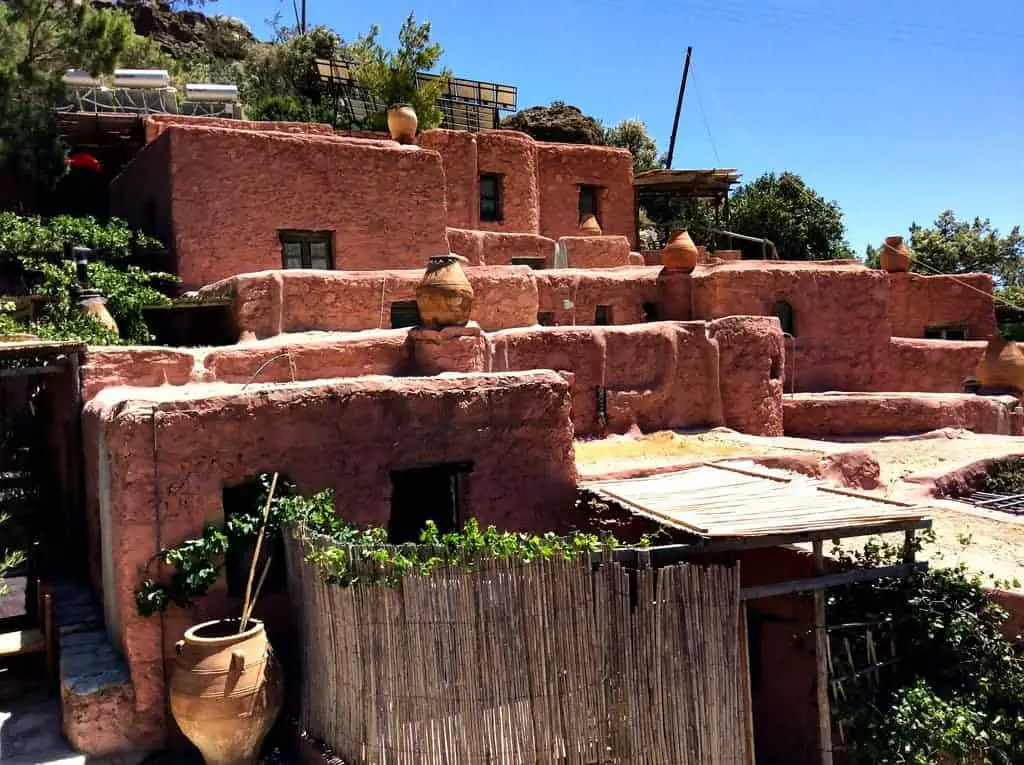 What is Aspros Potamos?
It is the name of this village (in english it is translated as White River). It goes back 300 years in the history of Crete. Locals were building houses with stone and soil in order to accommodate themselves. This type of building was typical for Crete. A family decided to revamp them and turn them into guest houses. There are 10 of them.
Here is a… backyard.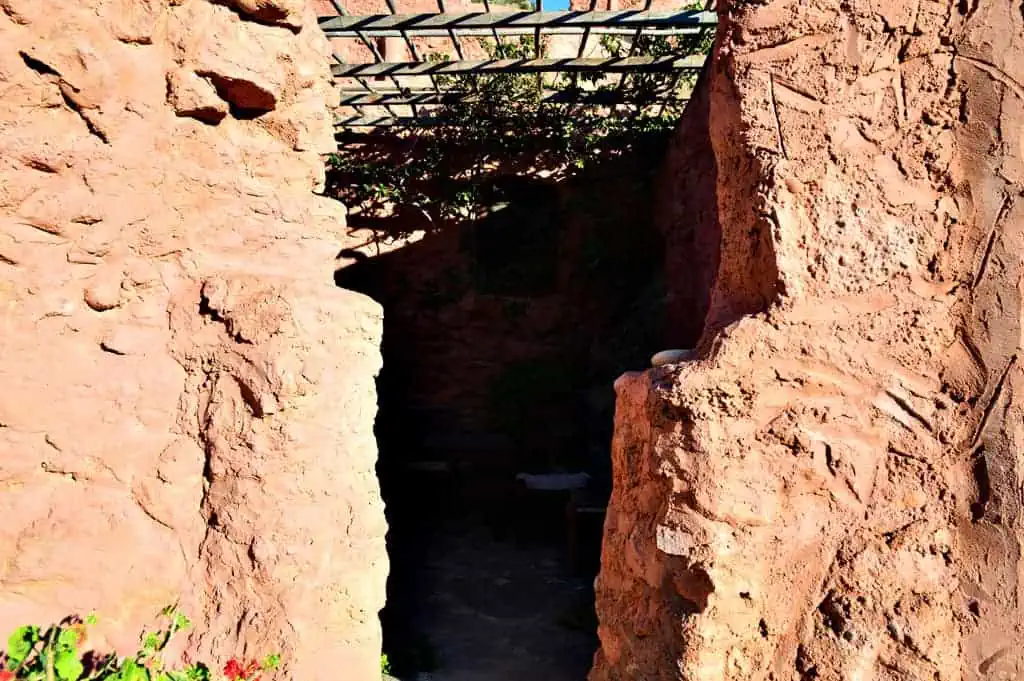 Here is a fenced backyard for some privacy! Pretty cool and shady, right?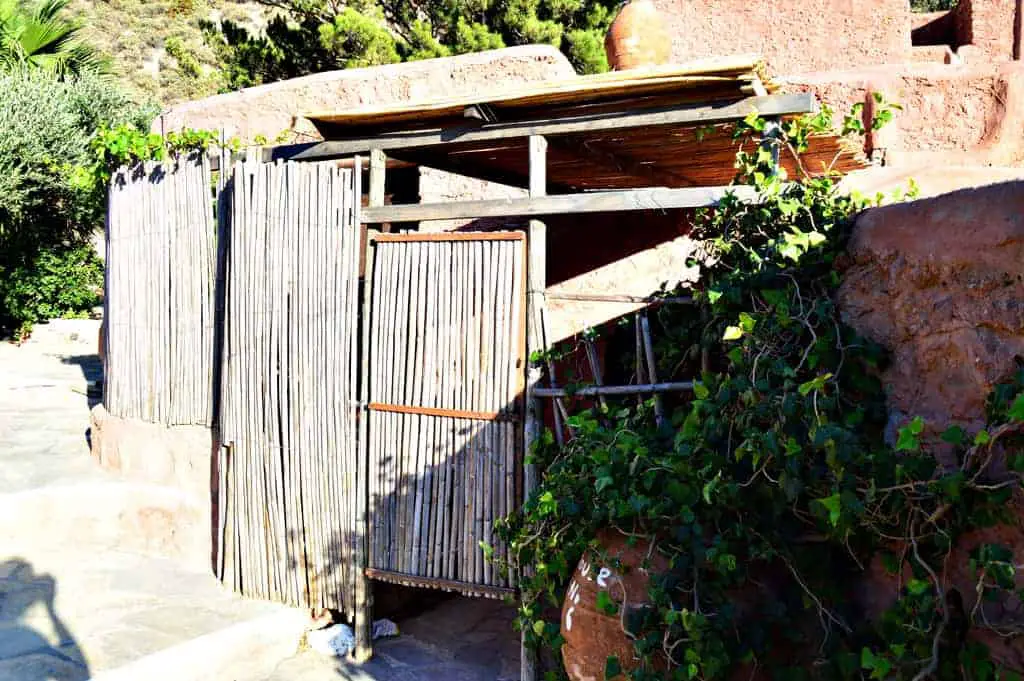 Welcome to No.5!
The owners didn't want to just build a "modern" looking "thing" but to actually recreate the houses keeping the style of that old time. They kept the same style outside and inside the houses.
Here is our house.
Come inside. See how simple but comfortably we live.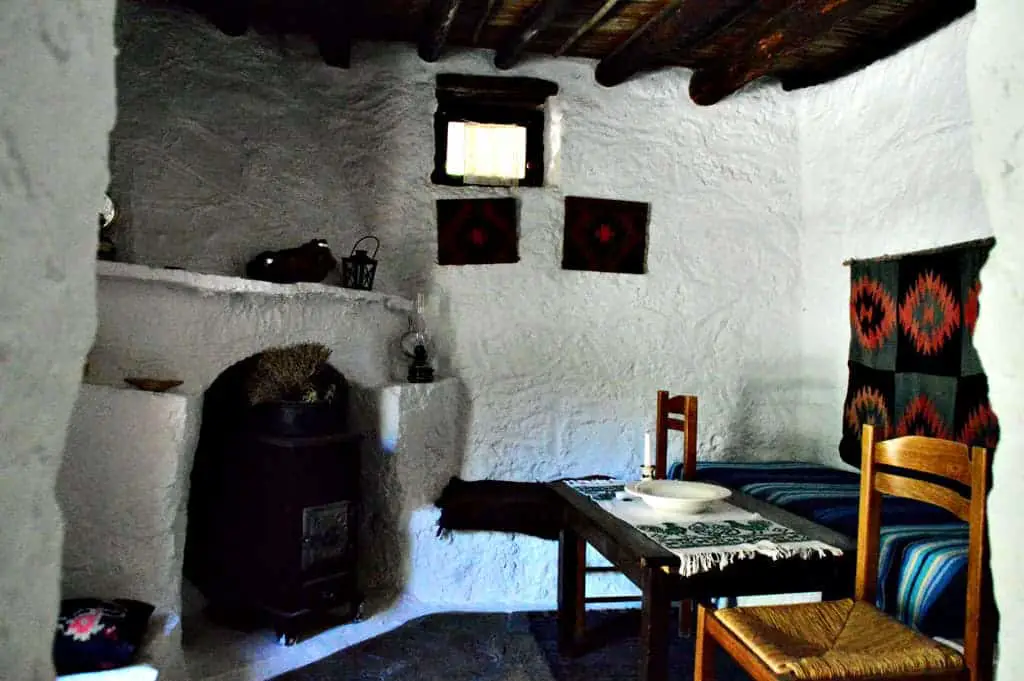 Electricity is limited only to a light in the bathroom and a plug for the refrigerator per house. See the petrol lamp at the left. It is not for decorative reasons…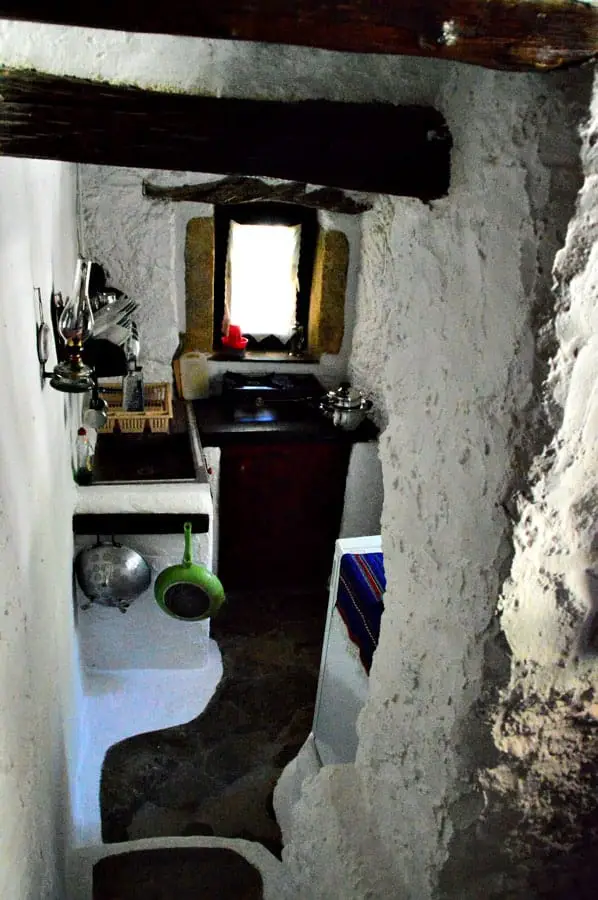 See how our house looks like. The electric fan was never used. Despite the hot weather the temperature in the house was steady all day long. It was not hot, but not cold either. It was perfect even during night time.
Do you want light? You get light only with… petrol lamps. Yep, that is right my dear "peasants"!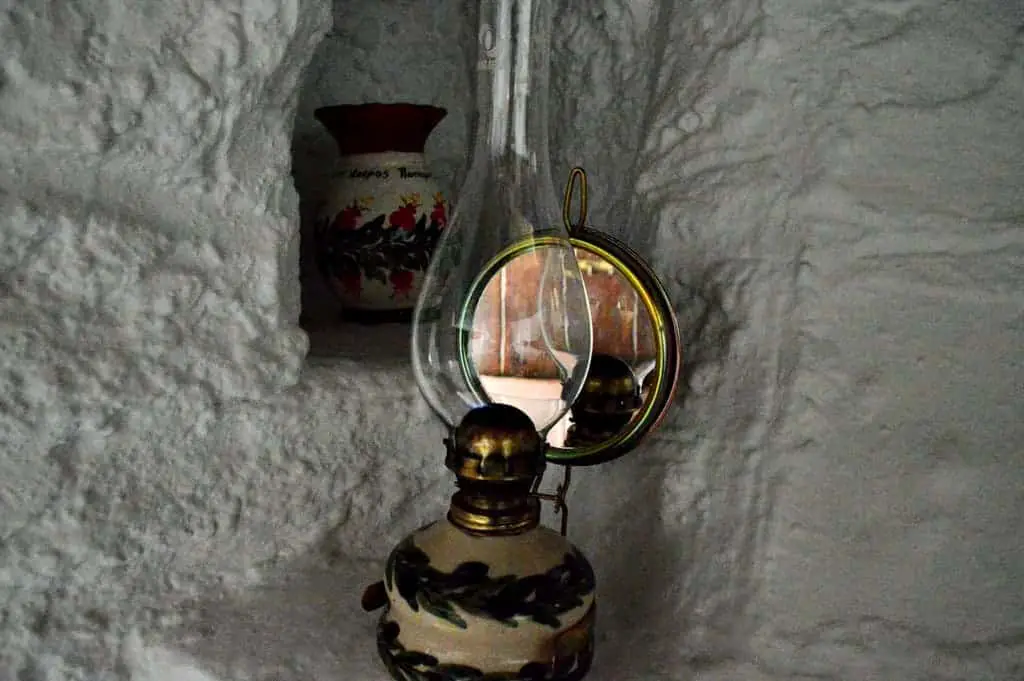 The whole interior is in the old traditional style of Crete, with genuine decorative artifacts.
What is the "essence" of Asprospotamos?
We found that it simply sums to: Come and relax without distractions from the "outside world". Simple as that.
The place is secluded and extremely quiet (yet 10 minutes from beaches and night life) and the whole idea is to… relax by living as people there "used to live". They were sleeping early  and woke up early.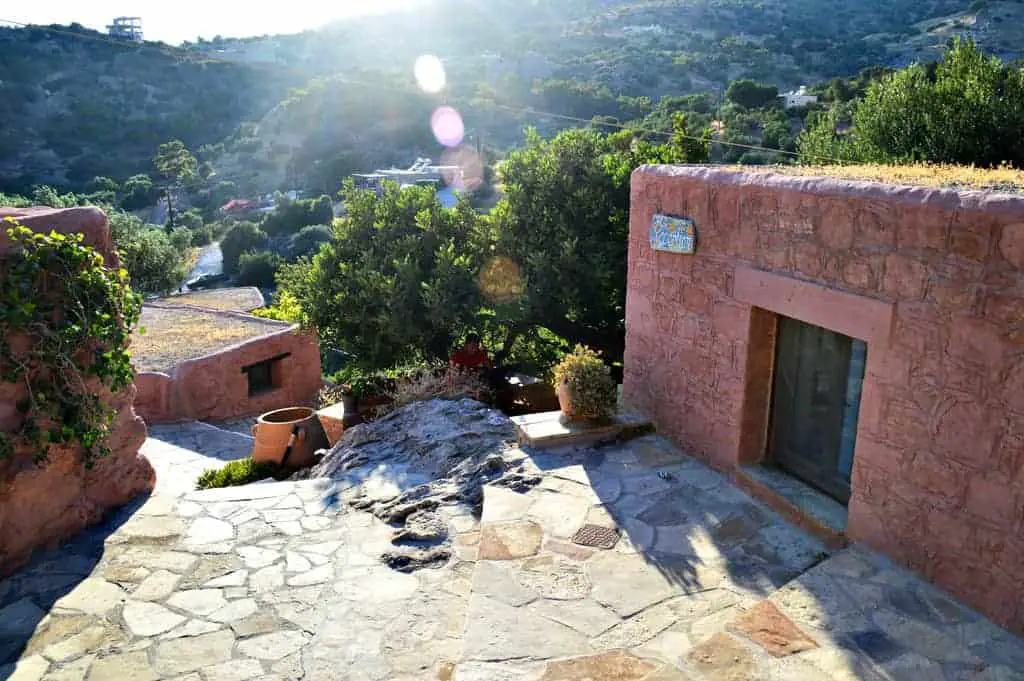 The whole place is eco-friendly and power comes from solar panels, while water comes from springs!
Do you want to charge your phone? Sorry, no plugs in the houses, but only in the reception (photo above), where also breakfast is served! And you know what? We loved that.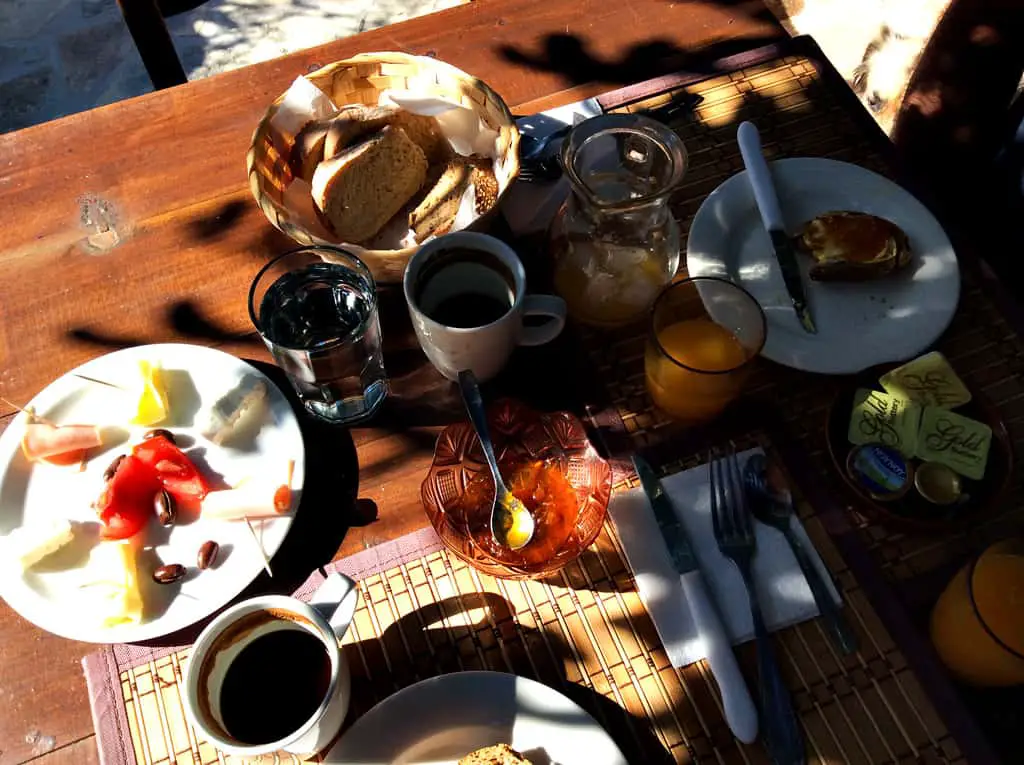 But the place is more than that.
It is surrounded by gorges (where we also went and you will read more in our next article), forests, springs and the area is great for long walks.
There is even a barbeque to use.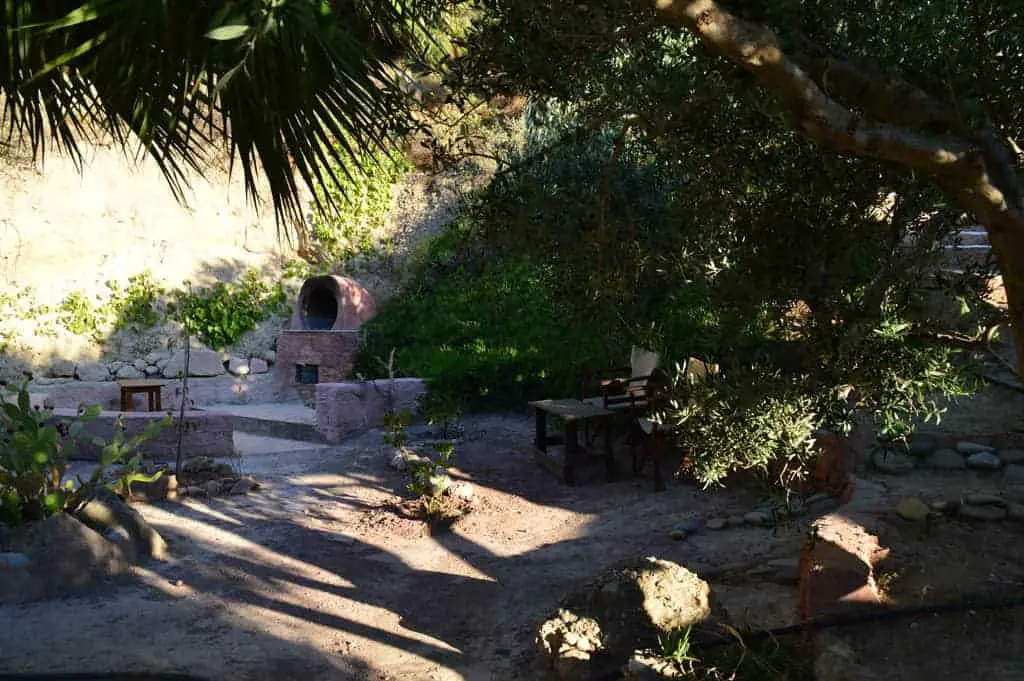 But what you "notice" more is the quietness. The place is so quiet. People were quiet. All ten houses were full all the time we stayed there. But there was no noise!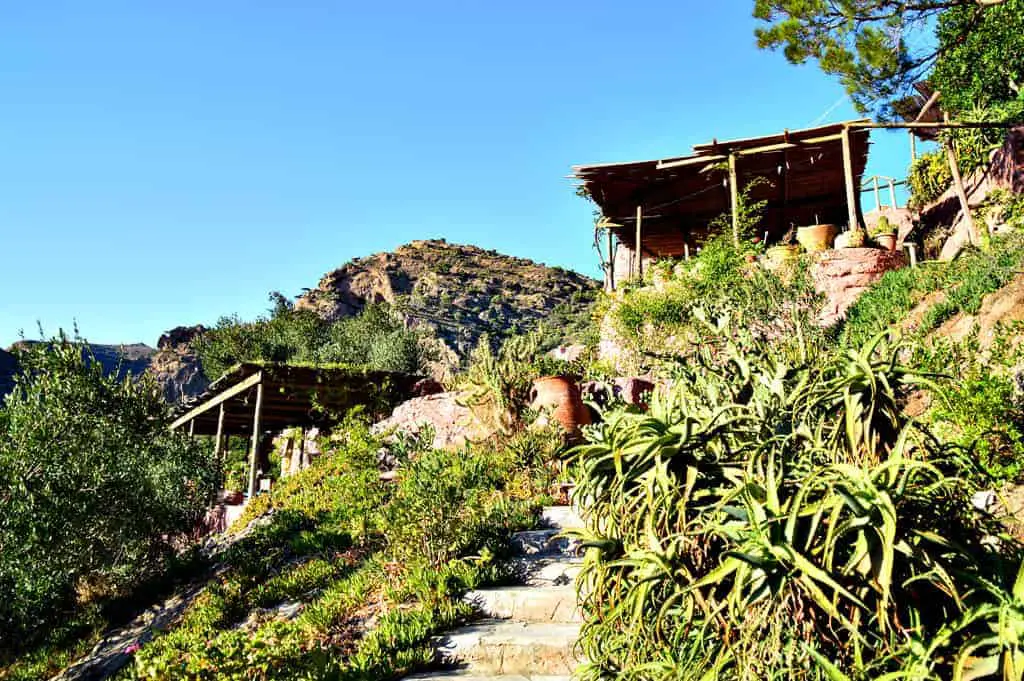 There were couples and families too, yet not a sound was heard even when people were moving out and newcomers arrived.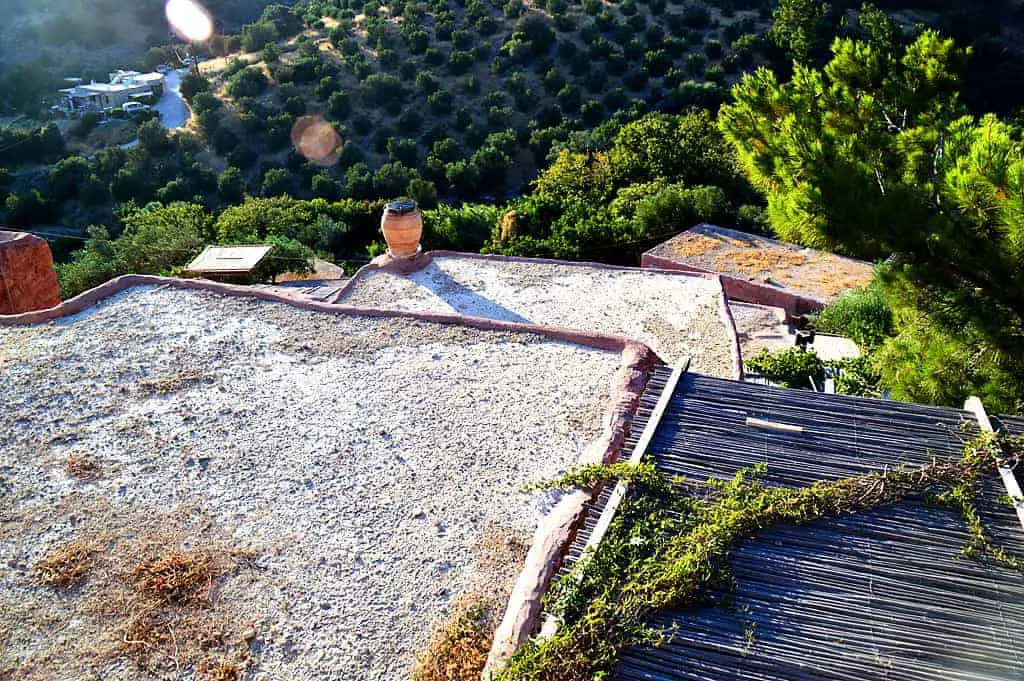 At night, we were sitting outside gazing at the night sky which was bursting with stars which you could see so vividly due to the lack of city/village lights.
Eat at Piperia, Pefkoi
We had to eat, and we were advised to go to Pefkoi village for lunch or dinner. It is a 10 minute drive up to the mountain.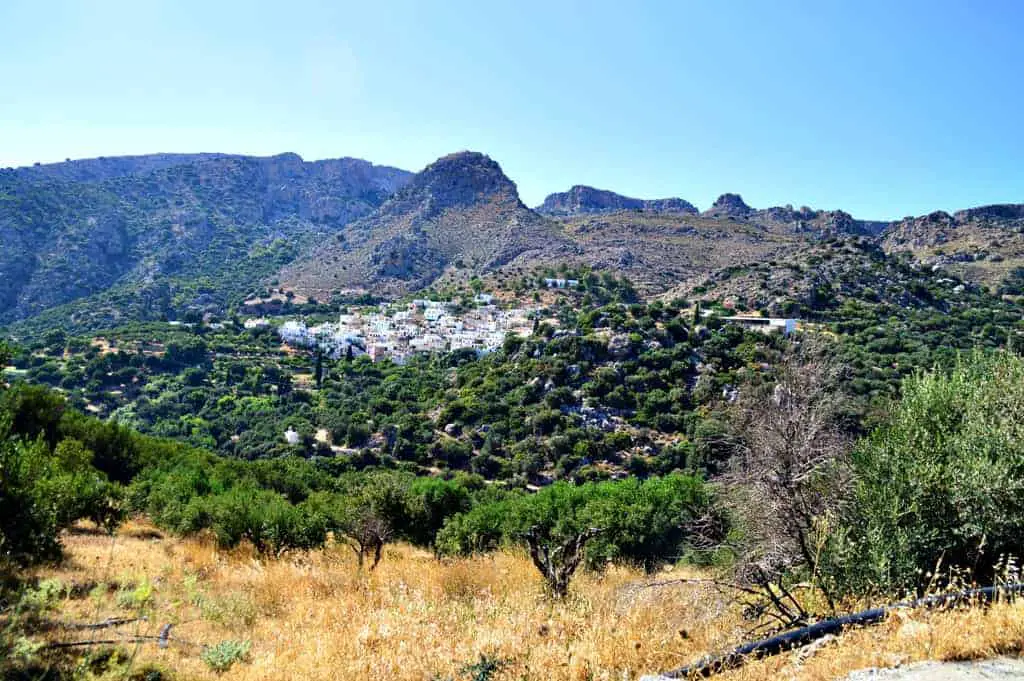 The key place is a tavern named Piperia (from the pepper plant).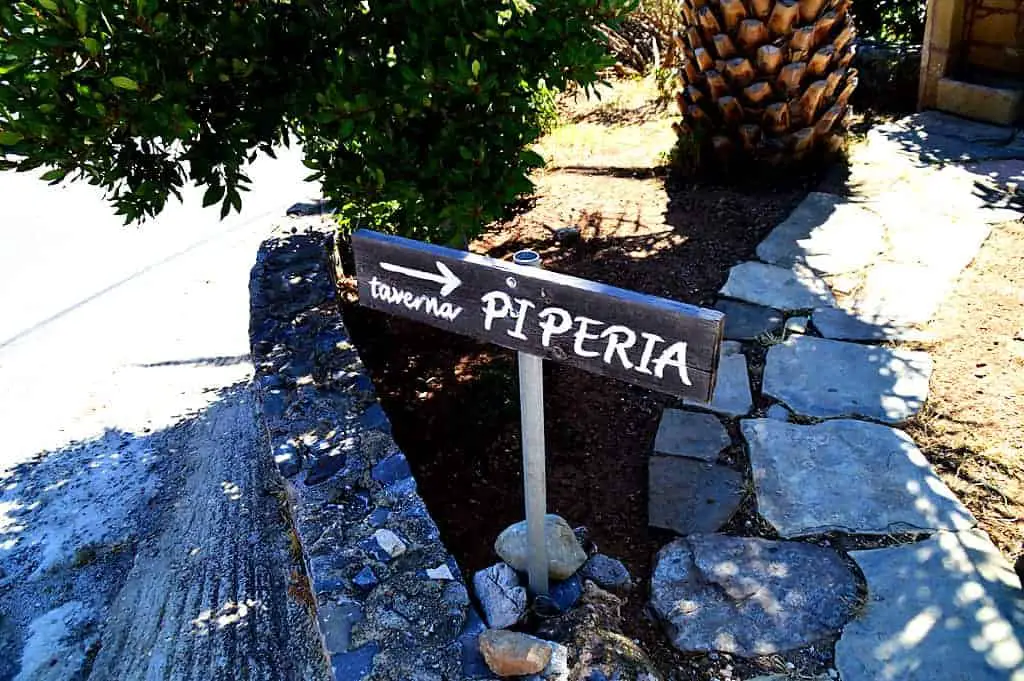 While walking towards Piperia we noticed that the village of Pefkoi is keeping its "oldish" style.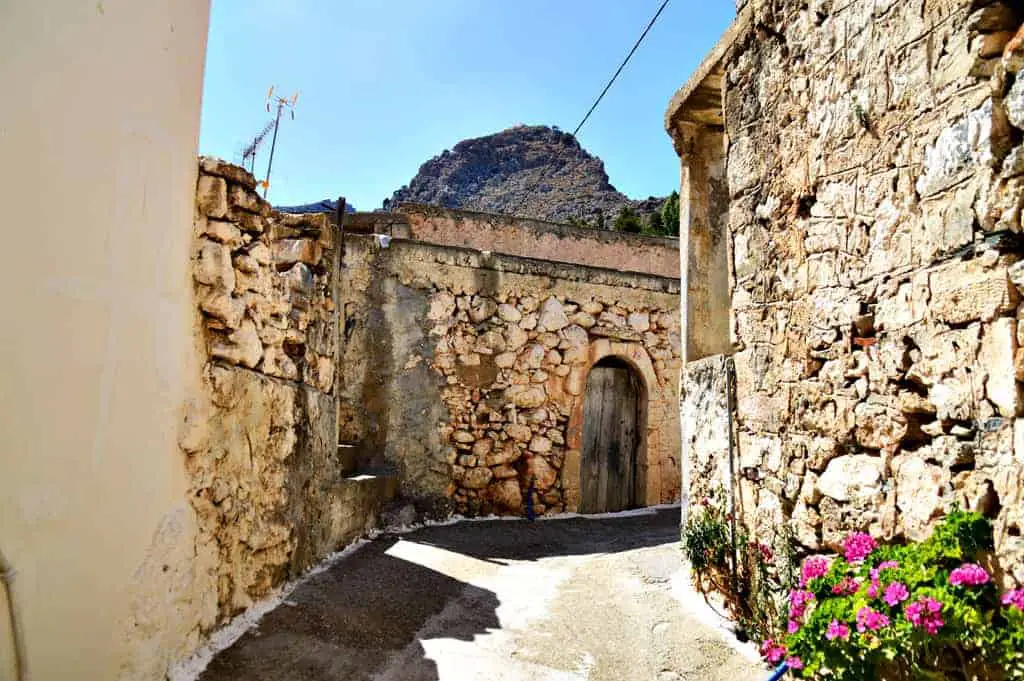 The food at Piperia is very nice, though a bit heavy due to lots of fried staff, yet the pomegranate alcohol drink and the orange pie were a nice closure!
What we did after our lunch was to hike a route up to a waterfall. But you will read about this in our next post!
We really enjoyed our staying there and it is another place we highly recommend if you like this kind of -semi off the grid- experiences and wonder where to stay in Crete.
Once again… enjoy Crete!
Disclosure: Aspros Potamos Traditional Houses kindly offered to host us for no charge, regarding the accommodation part and allowed us to pay only for our breakfast. The opinions presented here are strictly our own, by our own experience. We also feel the need to thank Minoan Lines, which offered the transportation part for this whole trip!