The island of Skiathos Greece, is known for crystal-clear water, lush forests, and over 60 gorgeous beaches.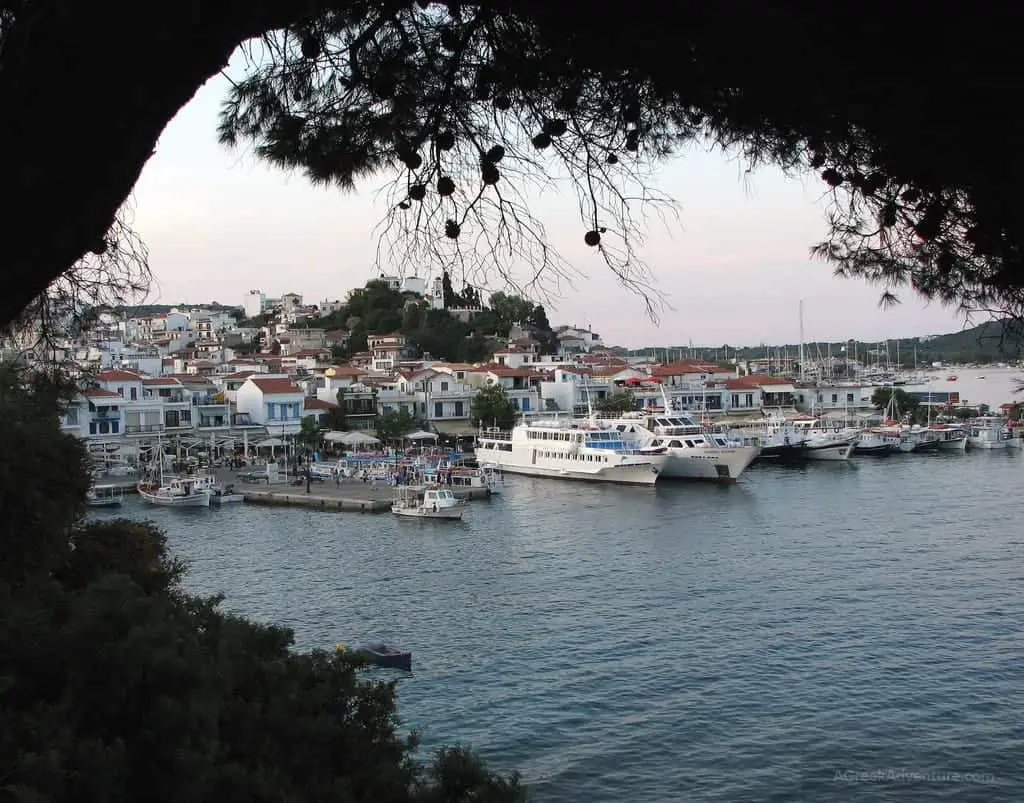 Despite being a picturesque and unspoiled island, there are a surprising number of things to do in Skiathos, Greece.
If you are planning to visit Skiathos, here are some of the top things to see and do, including great hiking trips and mountain bike.
Spectacular Beaches of Skiathos
There is no shortage of amazing beaches in Skiathos. While the northern part of the island, such as Lalaria is more secluded and a favorite of naturists, other beaches offer a bevy of water sports to choose from.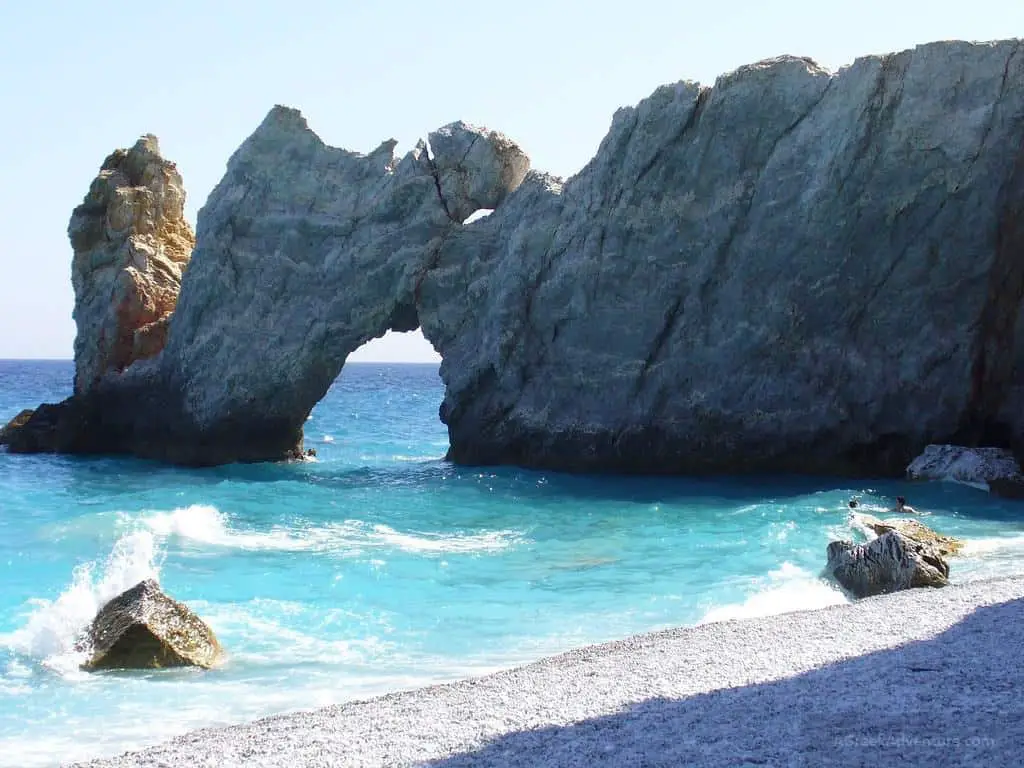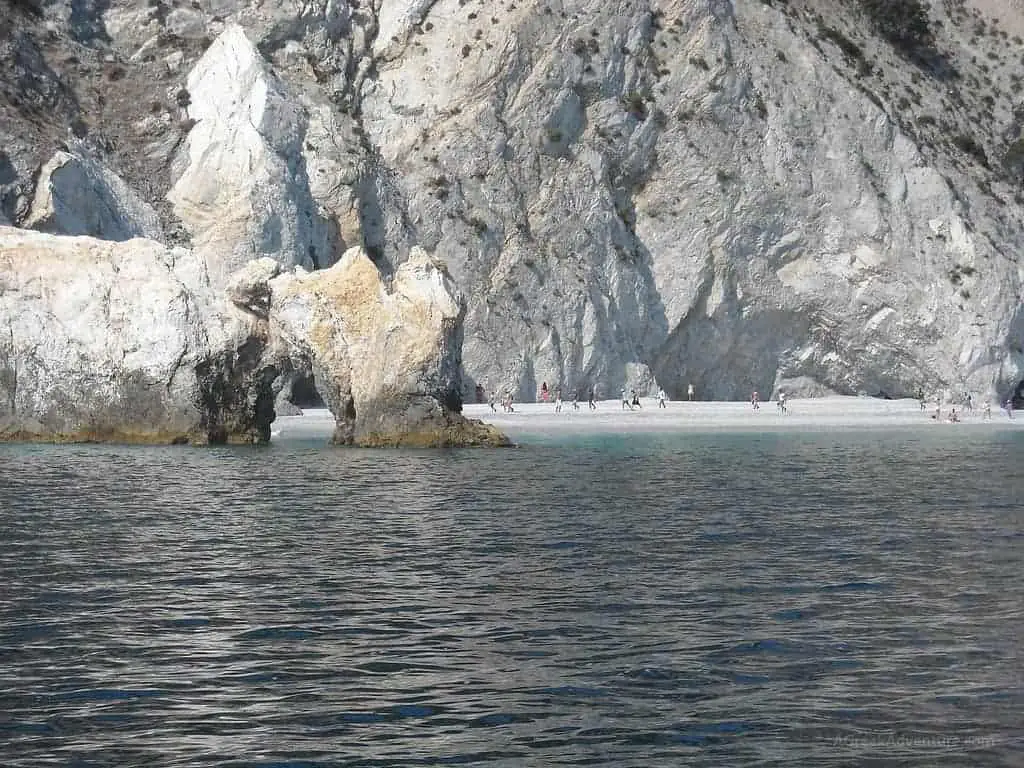 Featuring a lush forest of pines in the background, Koukounariés, has been voted the third most beautiful beach in the Mediterranean and is the perfect place to simply bask in the sun or get involved in a variety of watersports, including snorkeling and diving.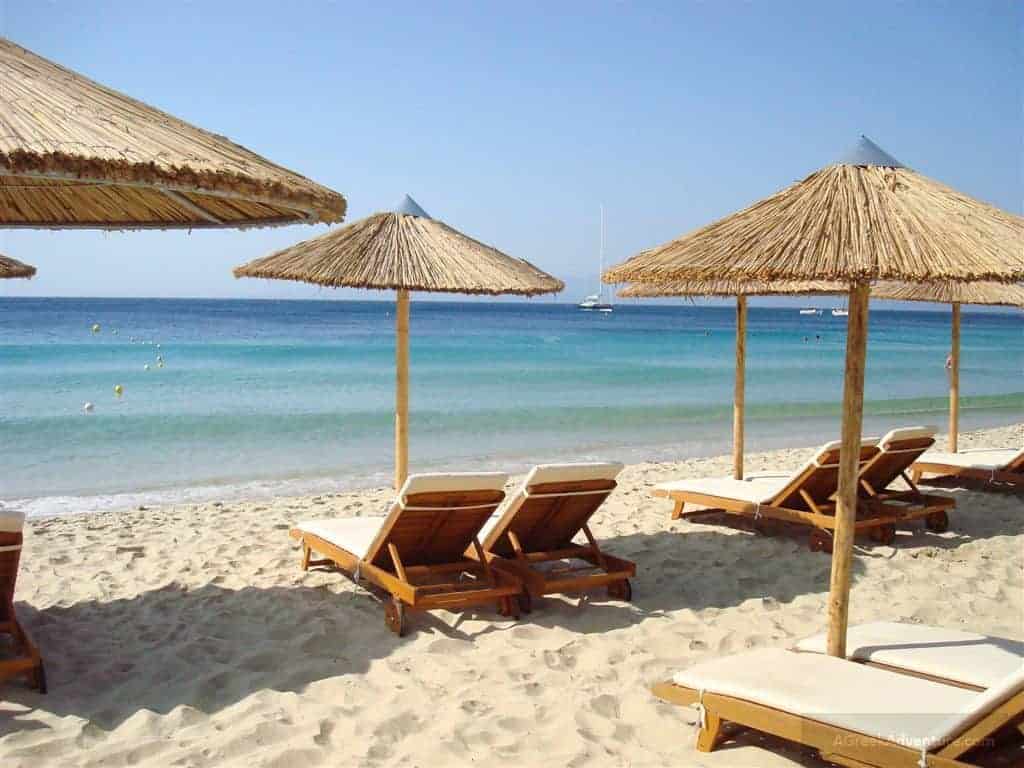 Kanapitsa is another great beach that is perfect for swimming, but also has an exclusive Water Sports School which gives travelers access to water skiing, jet skiing, scuba diving, windsurfing, and more.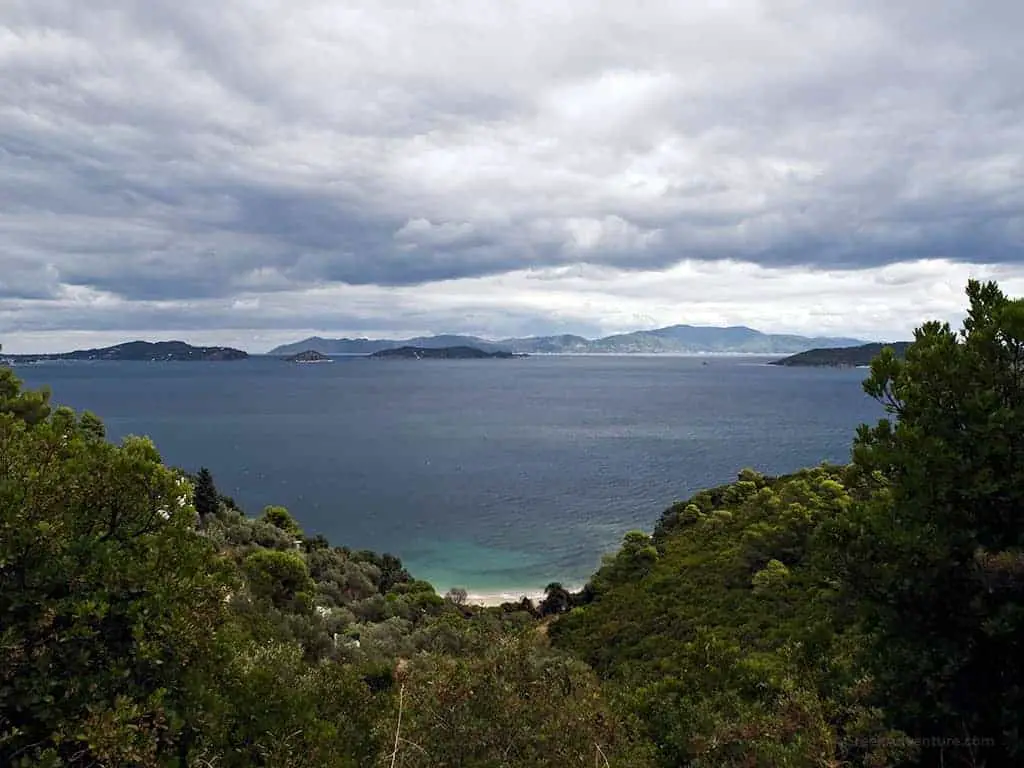 Vromolimnos and Agia Paraskevi also offer plenty of water sports, as well as beach bars. Kolios Beach provides many of the same opportunities, but also allows visitors to rent boats for private excursions.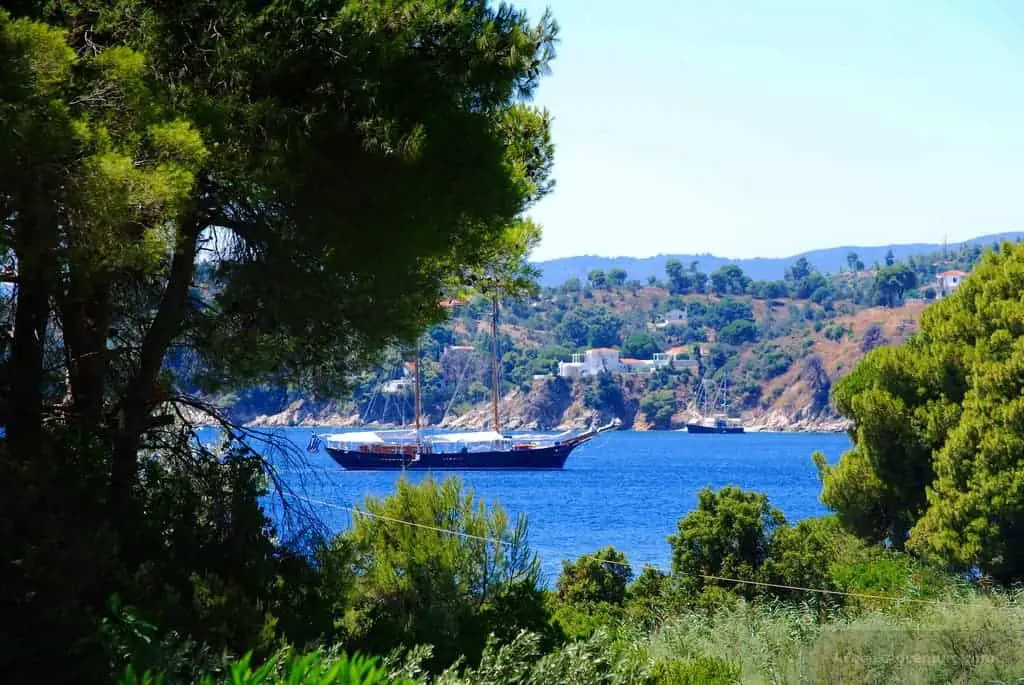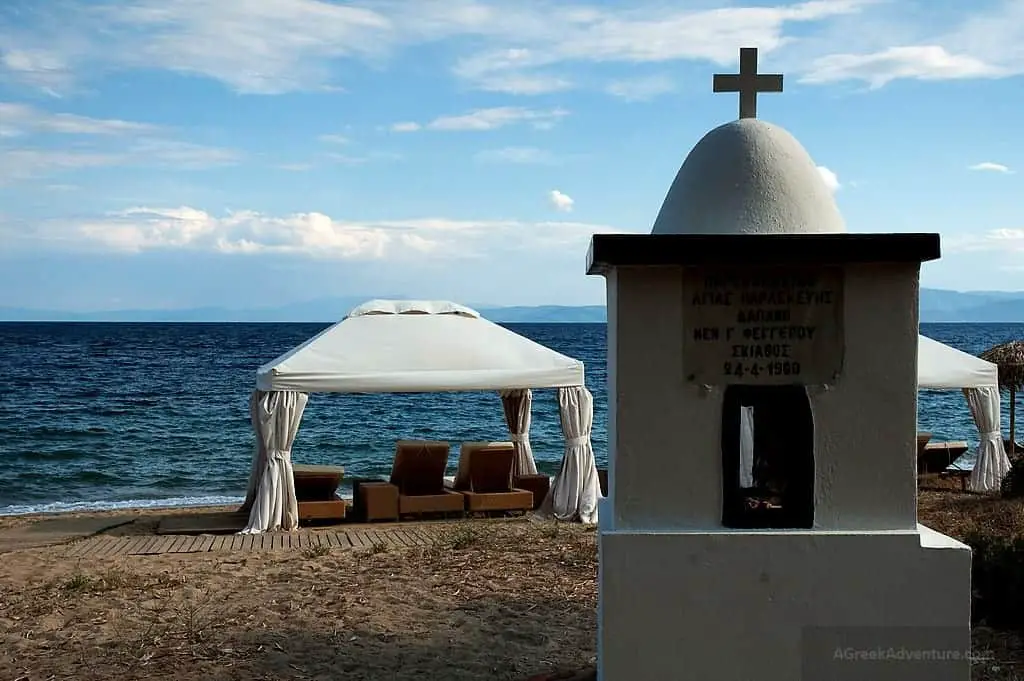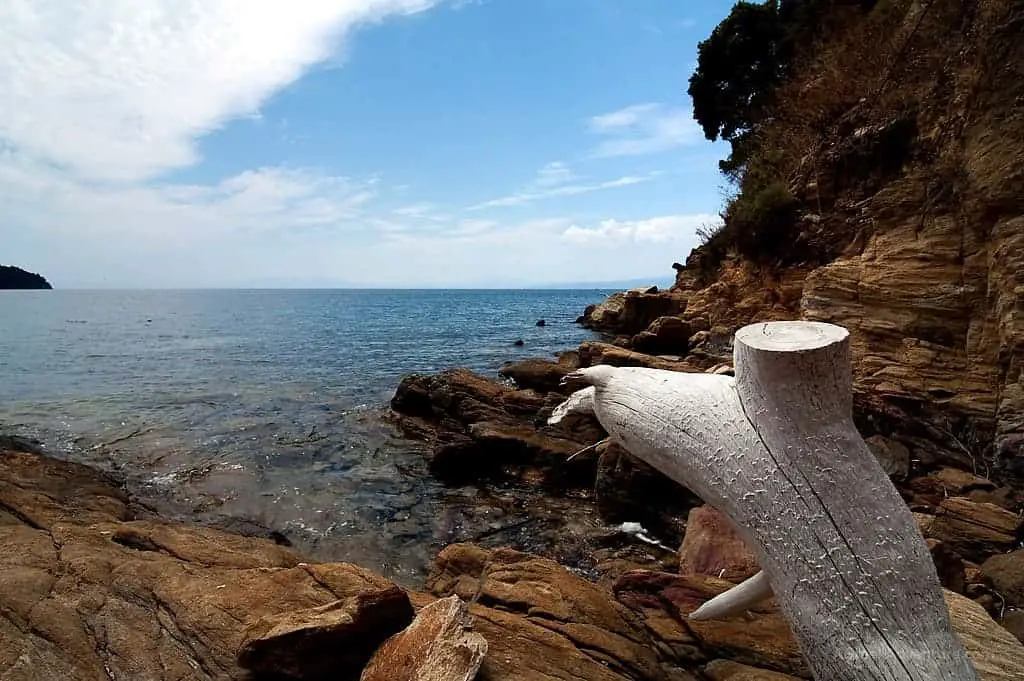 For a quieter day at the beach, Glyfoneri, Megas Gialos, and Stigero will provide the tranquility you are looking for. However, they can be very difficult to reach without a boat.
Boating Tours and More
There is no shortage of boat tours to choose from in Skiathos.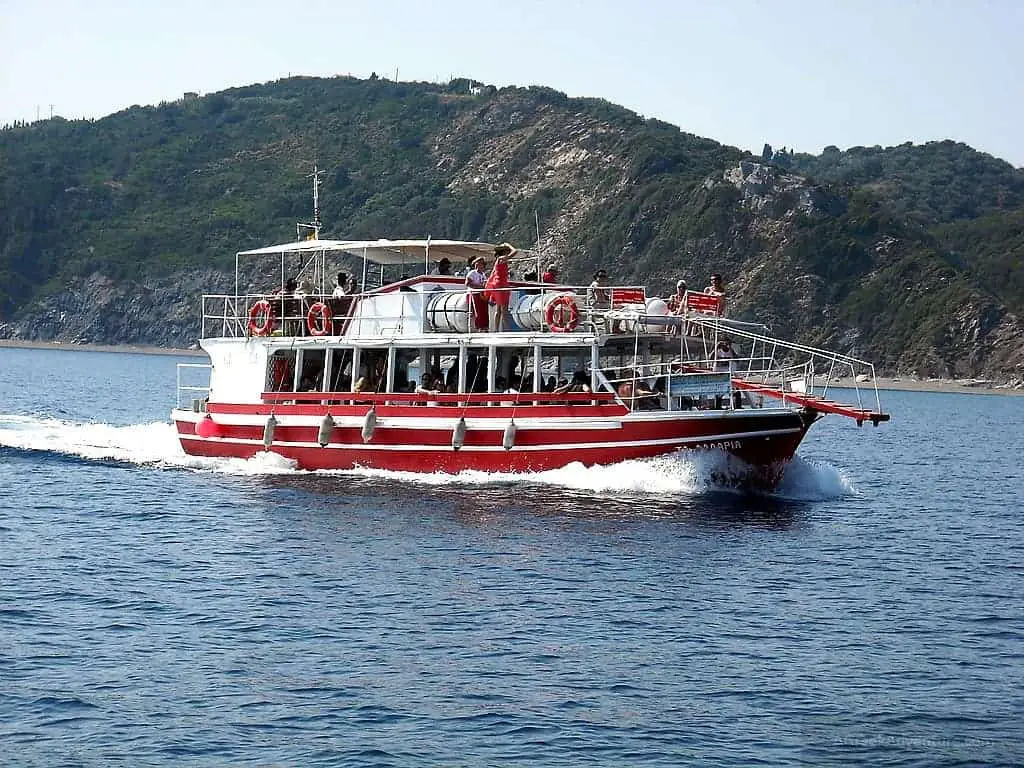 Whether you want to go island hopping, look for dolphins, do a little deep sea fishing, or take an evening dinner cruise, you'll be able to find just what you are looking for.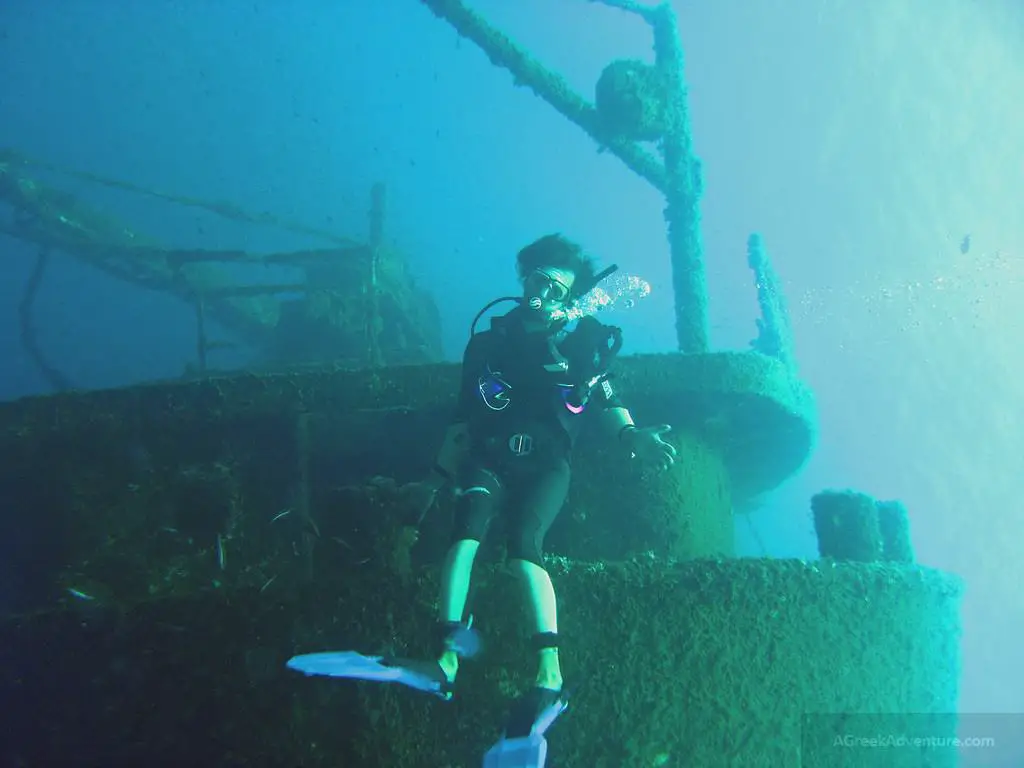 For a real adventure, you can go scuba diving and explore caves and wrecks with certified divers. There are plenty of shipwrecks and reefs around the island that make diving an unforgettable experience.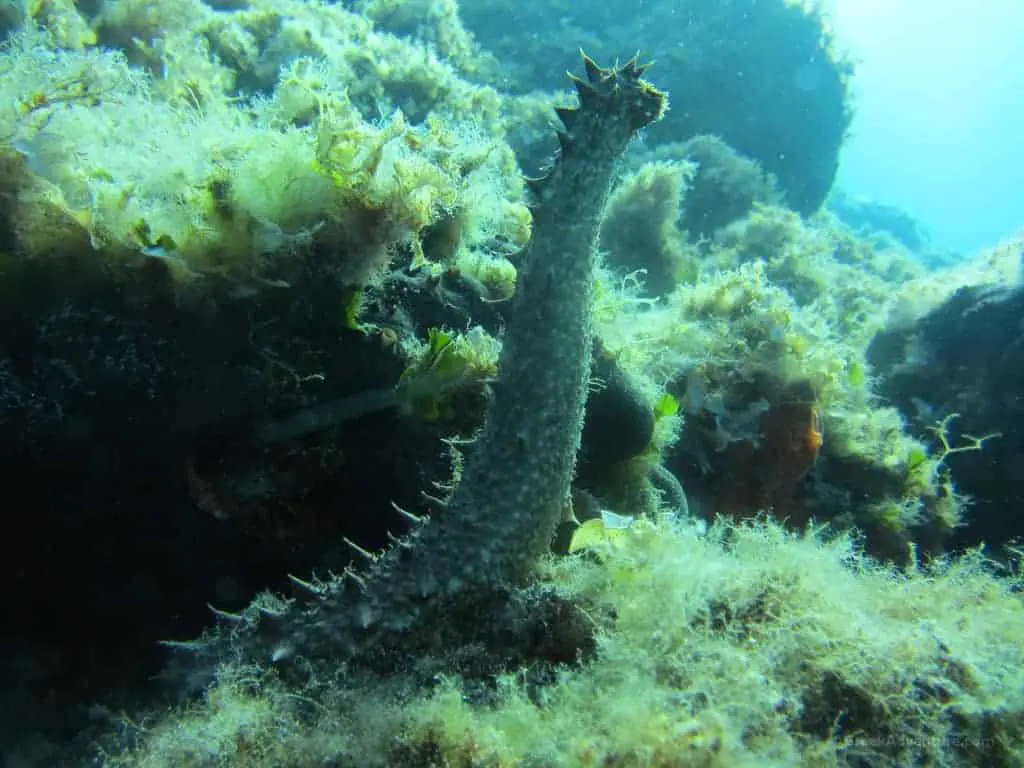 In addition to boat tours, the area boasts walking tours, as well as mountain biking tours.
Must Visit Historical Relics
Located on the north side, the Medieval Castle was built in 1350 and is situated in an abandoned village that contains plenty of ruins, including churches and houses. Though it is not easily accessible, the amazing sites and breathtaking views make the trip worth it.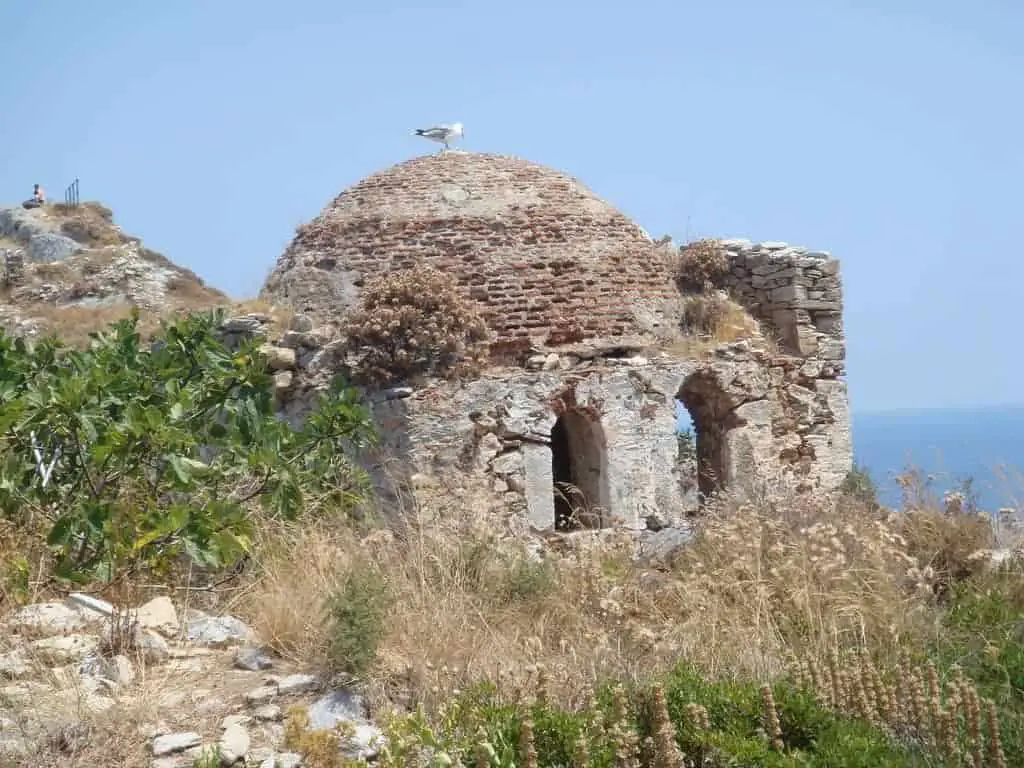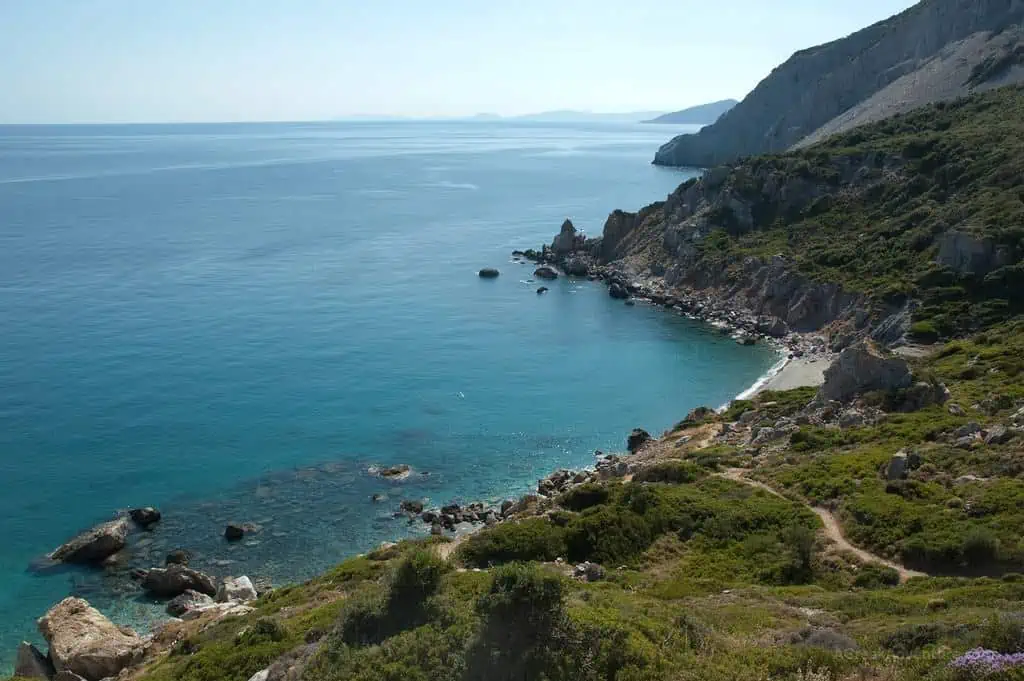 Bourtzi Fortress was originally built in 1207 to protect against pirate invasions. Today, very little of the fortress remains, but it still offers an insightful look into the past.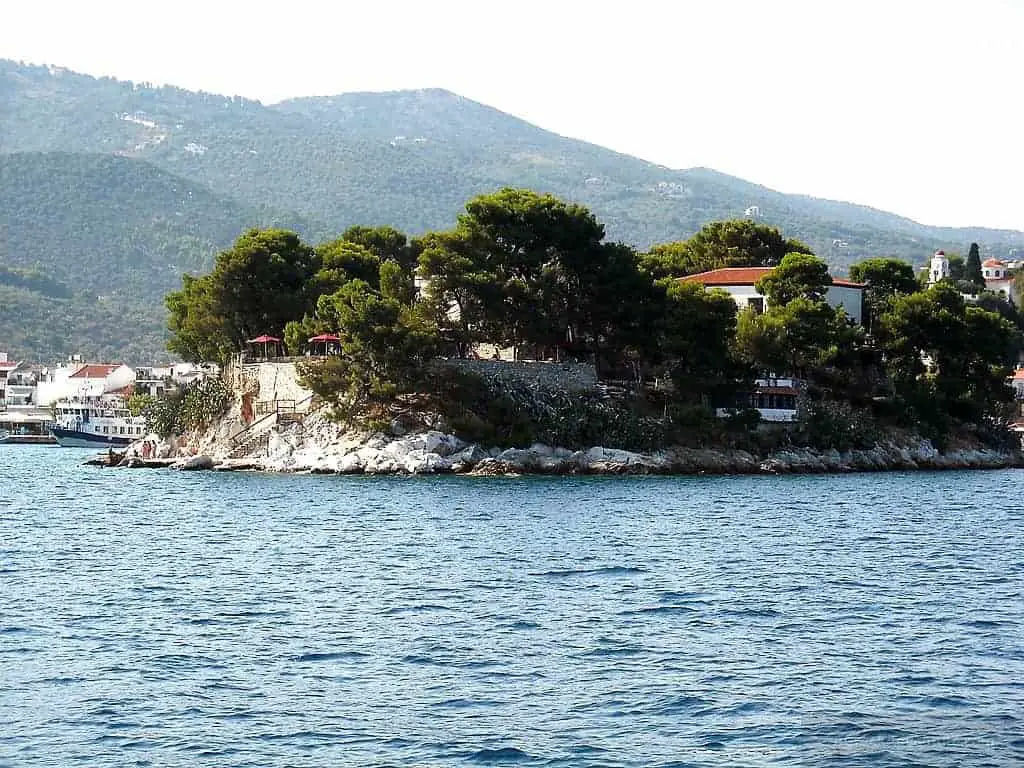 A primary school was built on the grounds in 1906 and today serves as a cultural center. You may be able to catch a musical or theatre performance depending on when you visit.
Several monasteries, including Aghios Charalambos and Panaghia Kechrea, are located in Skiathos.
Both have been restored and well maintained and offer an interesting look at religious history.
In addition, Evangelistria Monastery is also on the island and features manuscripts, gospels, and rare books from the 17th and 18th century, silver and wooden crosses, and Byzantine icons, among other things.
Today, Evangelistria is still inhabited by monks.
Papadiamantis House was once the home of Alexandros Papadiamantis, a local author and poet who was well loved by locals.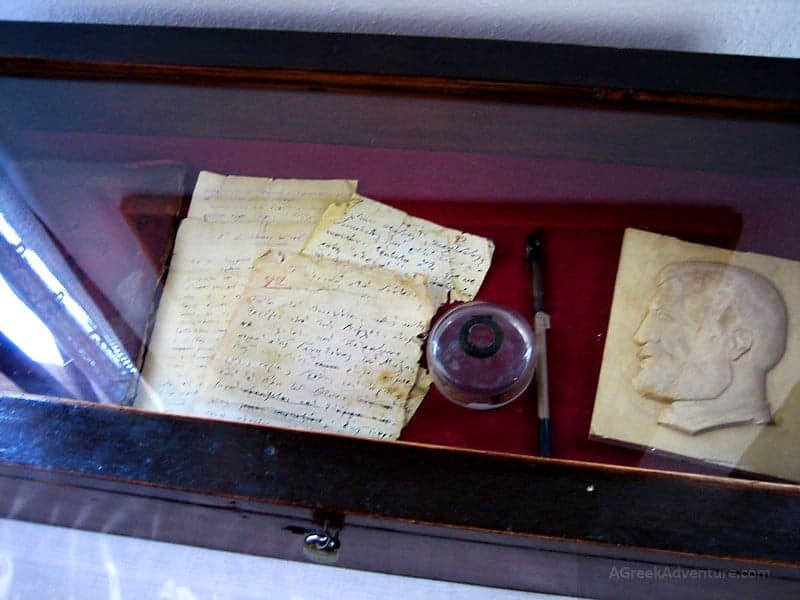 Today, it operates as museum, though it is still laid out exactly how it was while Papadiamantis was still alive.
Dining and Nightlife
Skiathos has a surprisingly vast array of taverns, restaurants, cafes, and nightclubs to choose from.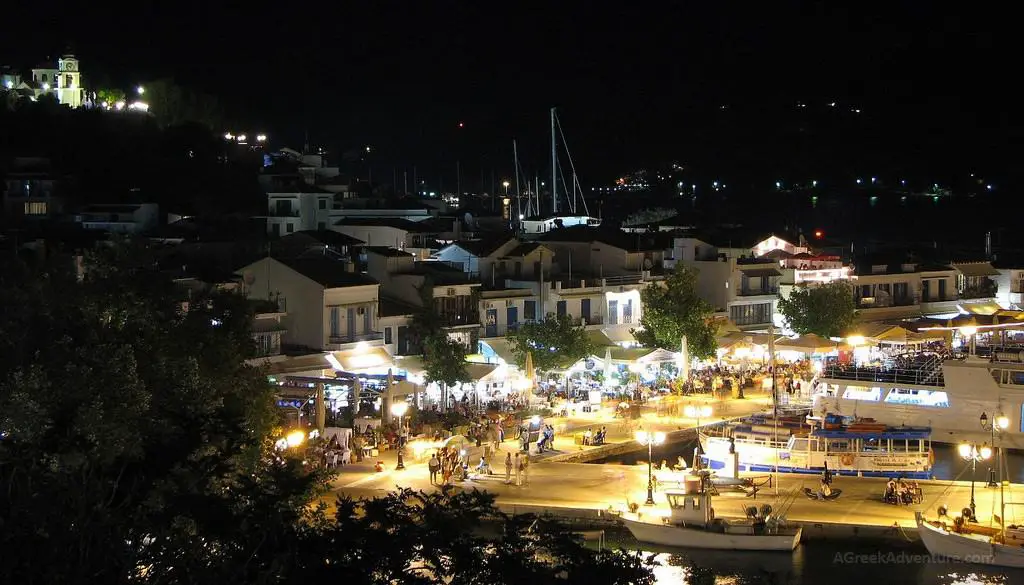 Anyone who desires an authentic Greek experience with traditional food, including marinated sardines, fresh shrimp covered and baked with feta cheese, and white Greek spaghetti, can find it in Skiathos.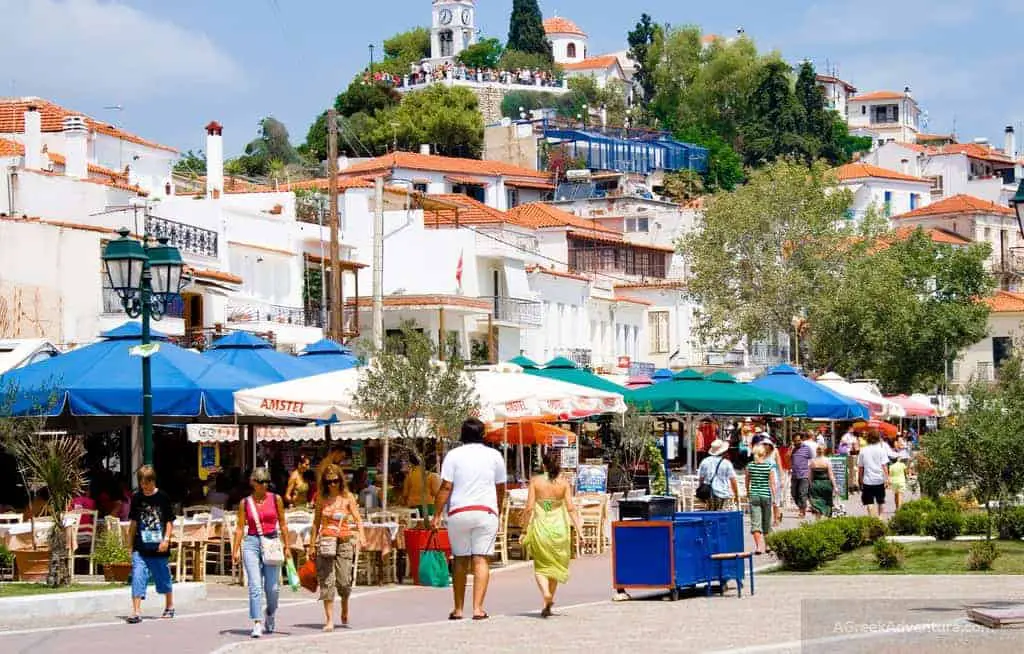 After a great meal, there are several nightclubs and discos to choose from that stay open until early the next morning.
Shopping in Skiathos Greece
Papadiamantis Street is considered the main shopping area in Skiathos.
In addition to traditional souvenirs, you'll find exquisite pottery, high quality linens, unique artwork, handmade jewelry, and much more.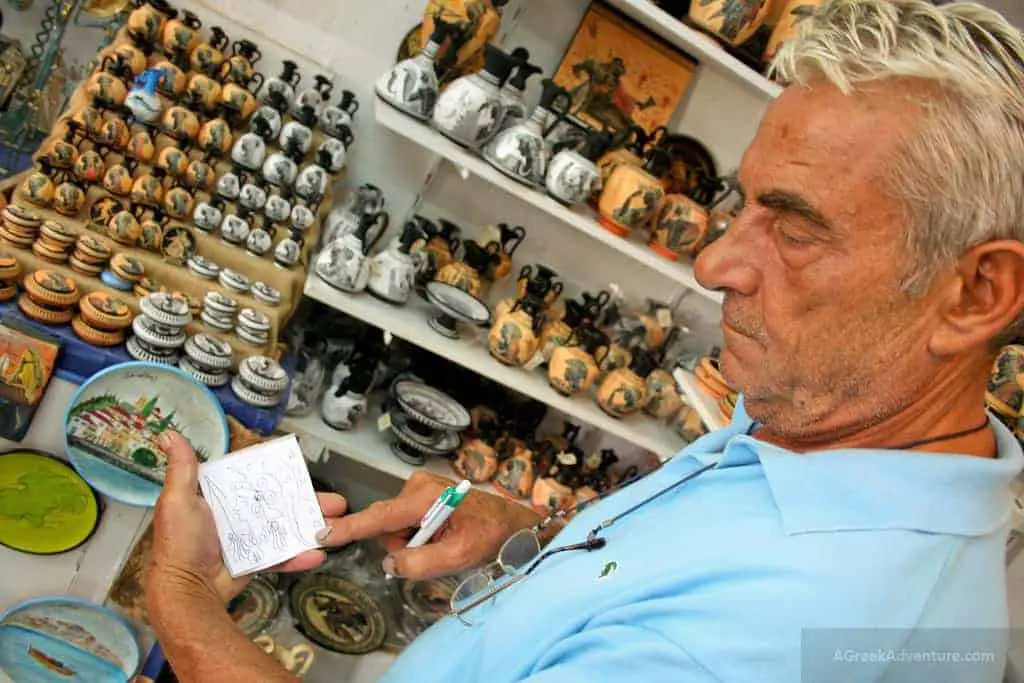 As night falls, Papadiamantis Street comes alive, thanks to the music bars located in the area.
Skiathos Greece, is a gorgeous vacation spot that has plenty to offer visitors. From the beaches to the ancient ruins, tours, and more, there is always something to do in Skiathos, Greece.
Also, read:
Photo credits: Dan Taylor-Watt, Harout Arabian, Matthias Forster, Venetia Koussia, Κebnekaise, Diego, Skiathos Diving Center, Chrivrioni, Sheldon Wood, Eric Peacock, Luca Ohman, DTsomp.