Even adventure travel bloggers need to switch off sometimes and relax. We did that in a remote, beautiful beach village in Pelion Peninsula, Greece. The name of it? Damouchari.
In that area, part of the famous Mamma Mia movie was filmed.
Our hotel room was excellent, with a great view, within 3 minutes walking distance from the beach. Of course, the beach was a bit wild. Consider this travel concierge agency if you plan vacations and events in Pelion, Thessaly, and Central Greece regions.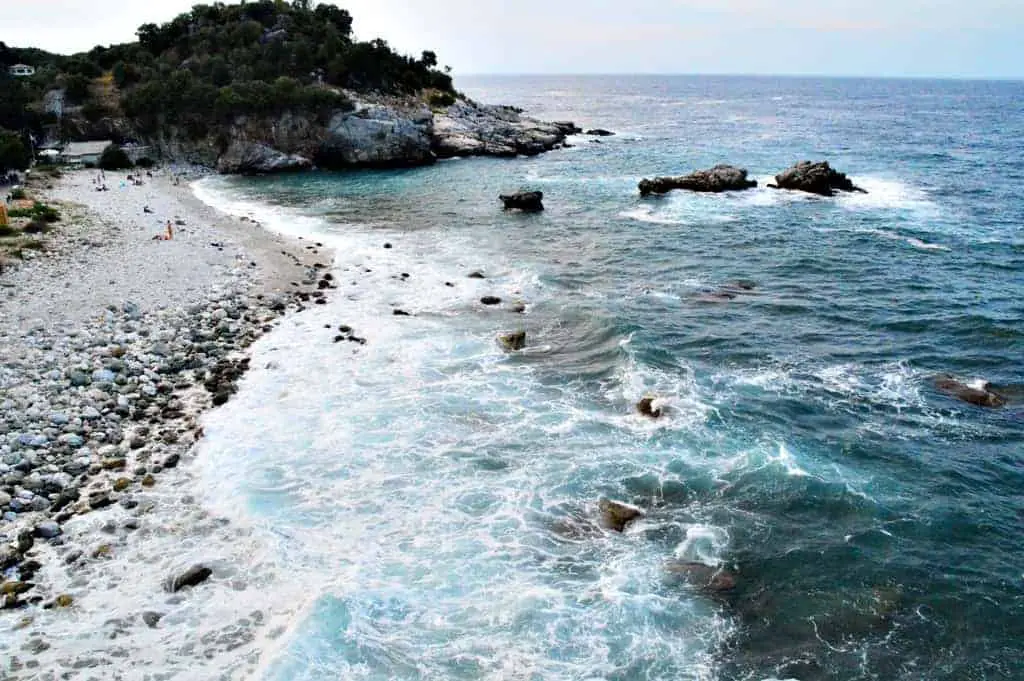 But it was so energizing and relaxing at the same time. Great waters.
That part of Damouchari also has a small port (for boats and sea kayaking).
People also swim there since when it has a bit strong weather on the other side, there is calm.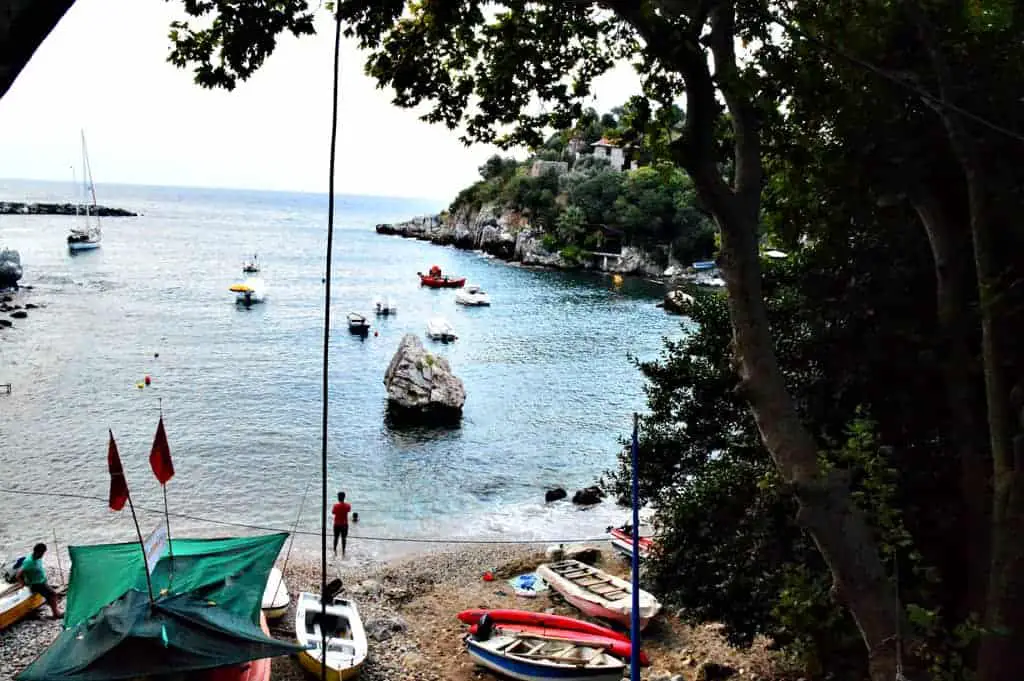 Around the harbor are some charming taverns with great food and a tapas bar.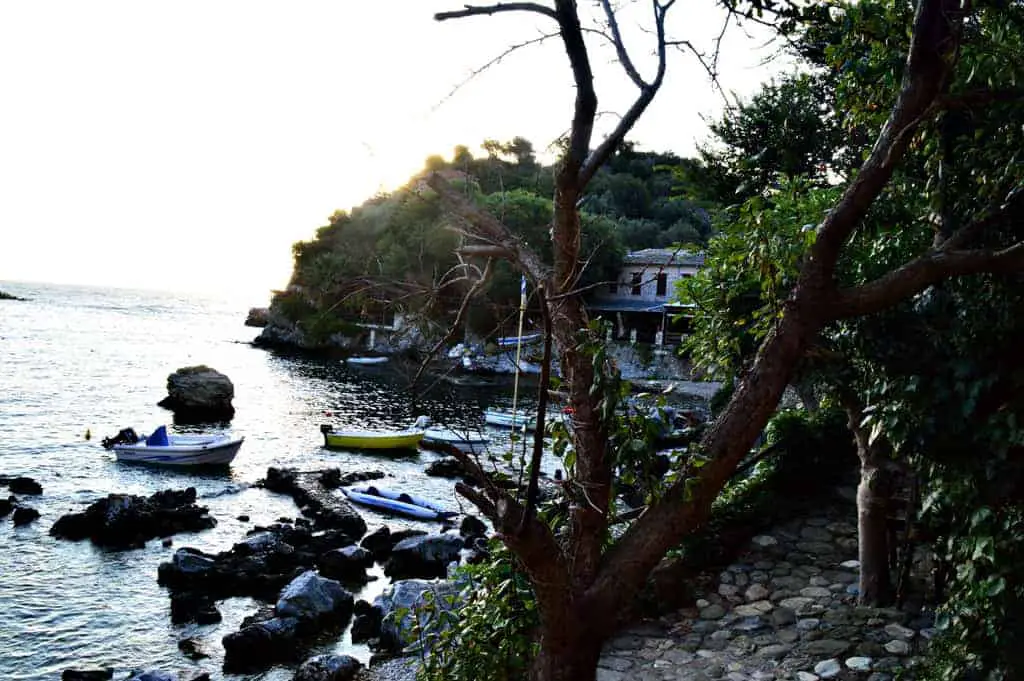 Care for a nice thing to hang around your neck? These two camps are at the beach and provide their art to guests.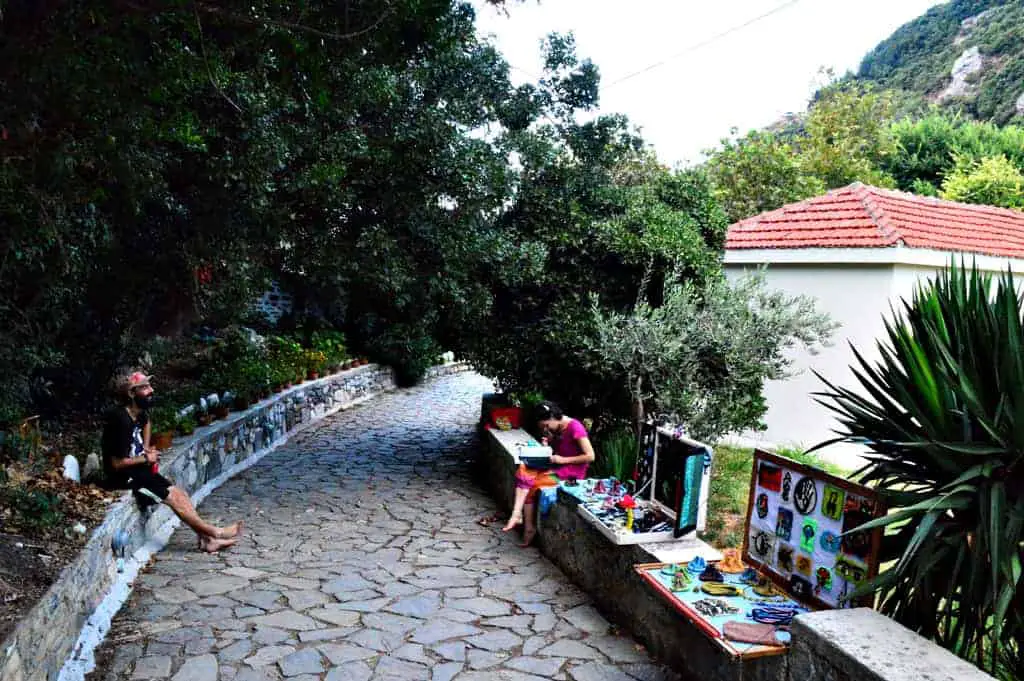 Here is the sunrise from our room! Fantastic!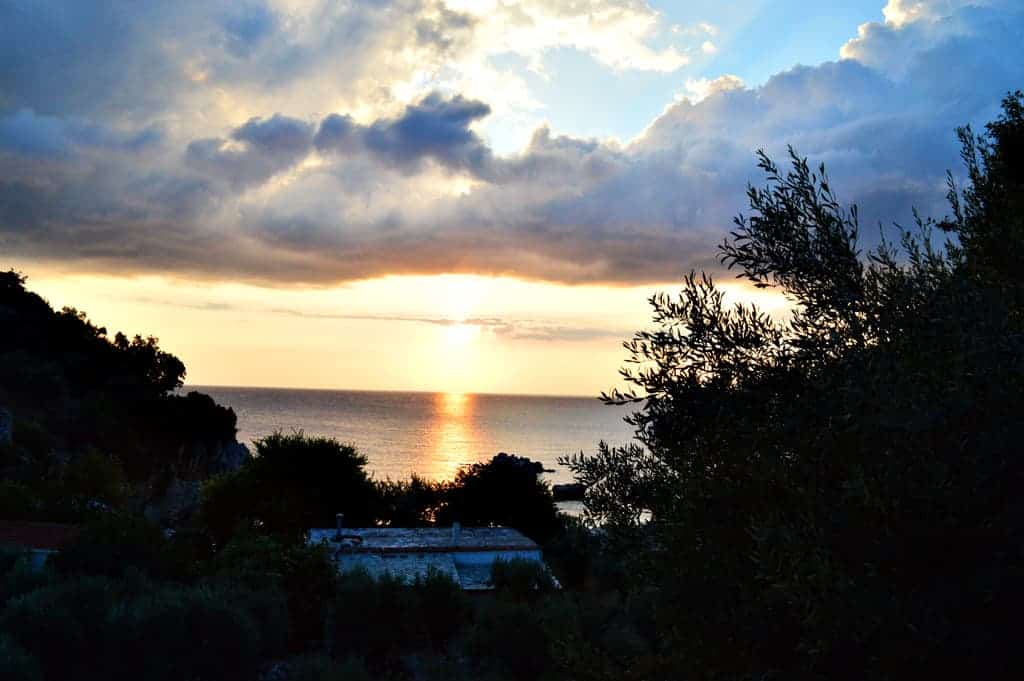 So this village of Damouchari at Pelion was great, but the area is famous for other beautiful beaches. However, most are not the kind of huge, lengthy ones.
More Beaches of Pelion
Pelion has some wild waters to offer along with jungle-like green.
The mountain (also known as the Mountain of Centaurs) is full of rivers, waterfalls, canyons, and wild nature.
Not to mention lots of apple trees for which Pelion is famous.
So we took a ride to explore other beaches nearby Damouchari. Here is another famous one: Fakistra.
To go there, you need to walk down a path inside the forest that leads to the beach. Even that route is excellent.
The beach is not very large but check it out.
Moving on from Fakistra, we visited Mylopotamos beach.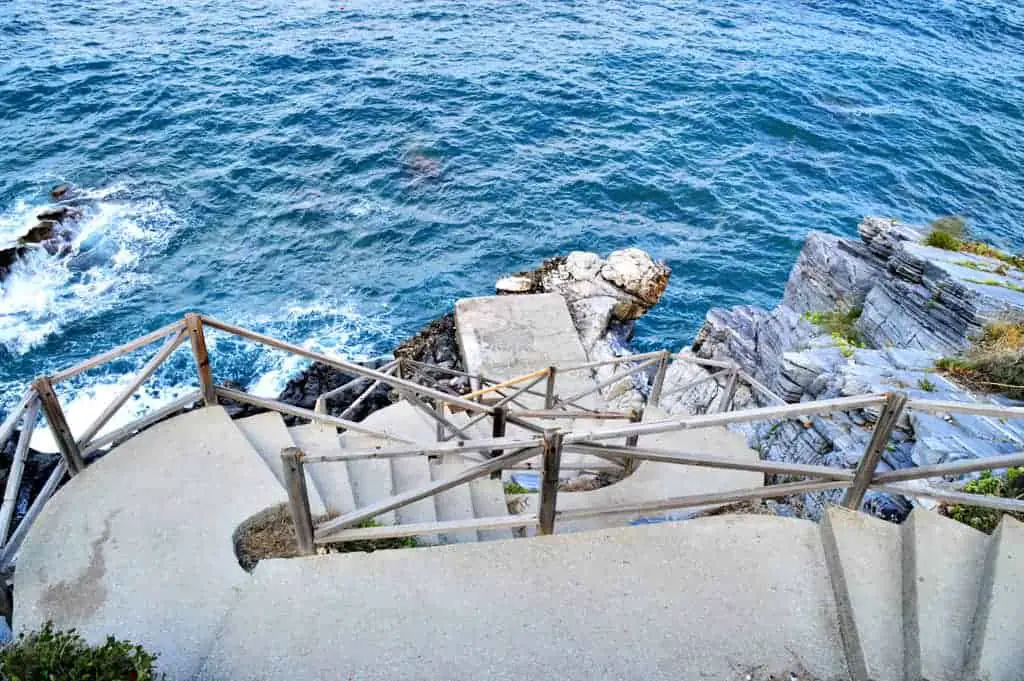 Another well-known beach is Papa Nero beach. This is one of the long ones.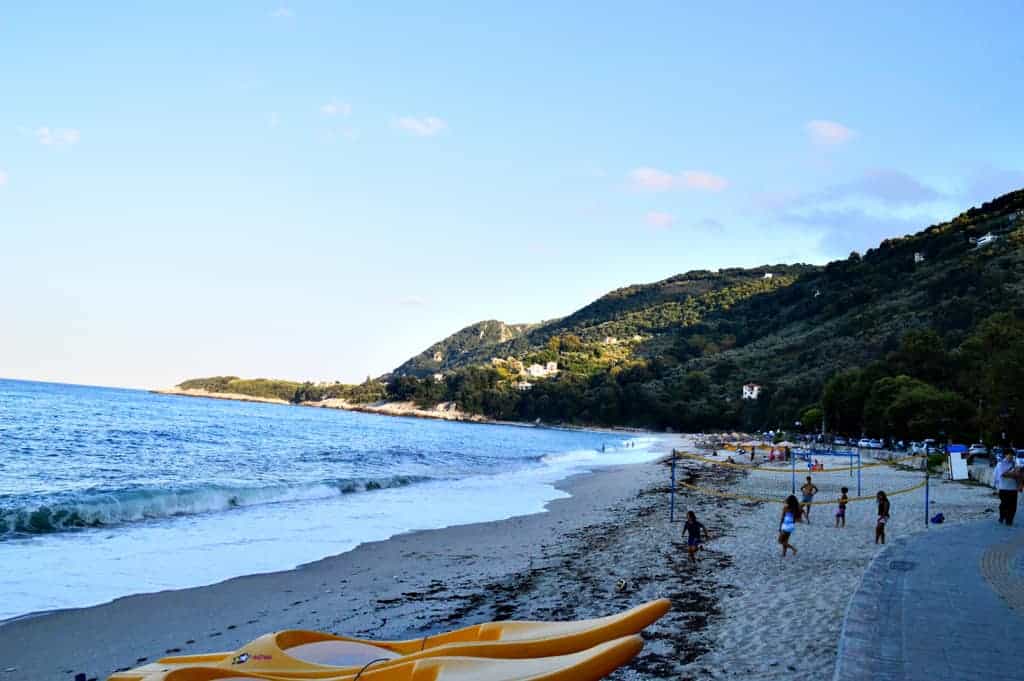 But the most famous one is Ai Giannis (Saint John) beach. This beach has two sections. The first one is the sandy beach you see while in the village.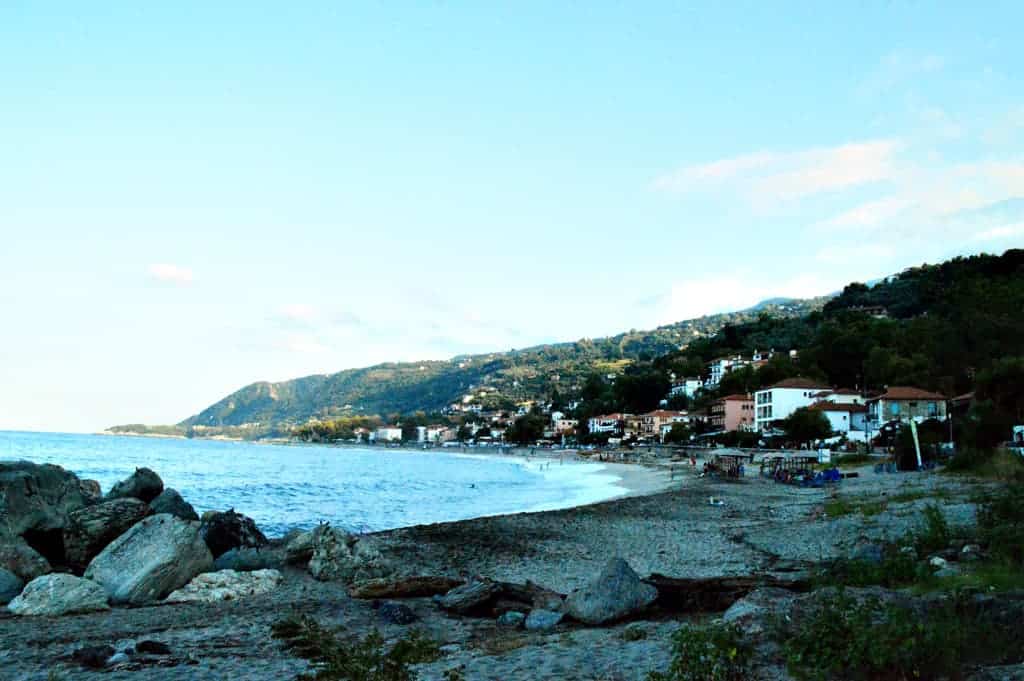 Yet, a second one is around the corner, passing some big rocks that keep it hidden (less now than in the past).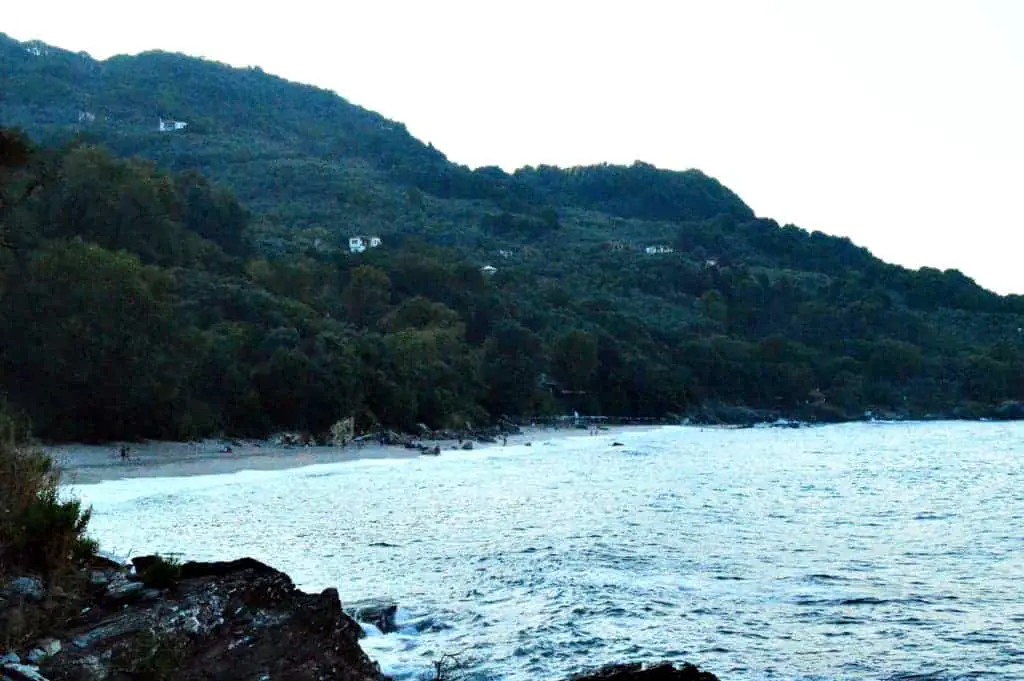 Finally, here is another one at Chorefto.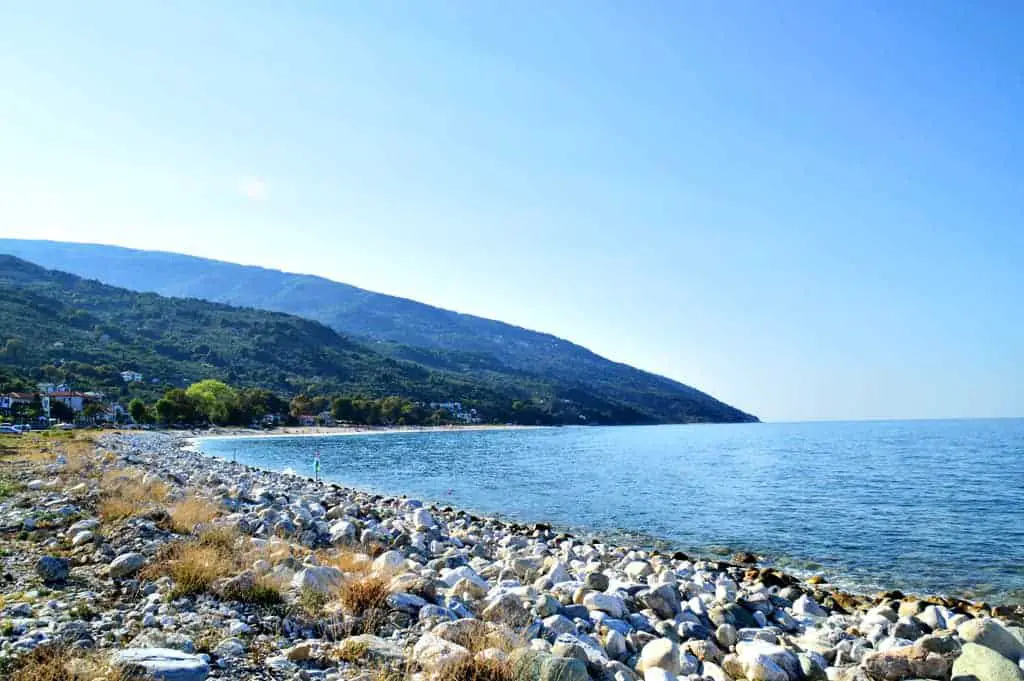 Villages of Pelion Greece, near Damouchari
The mountain of Pelion is also known for its -full of green- villages.
In the summertime, nature is orgasmic here.
See the square of Tsagarada village. This vast 300 years old plane tree brings shade to the whole huge court. Under its leaves, you will see taverns, a cafe, and people enjoying and relaxing.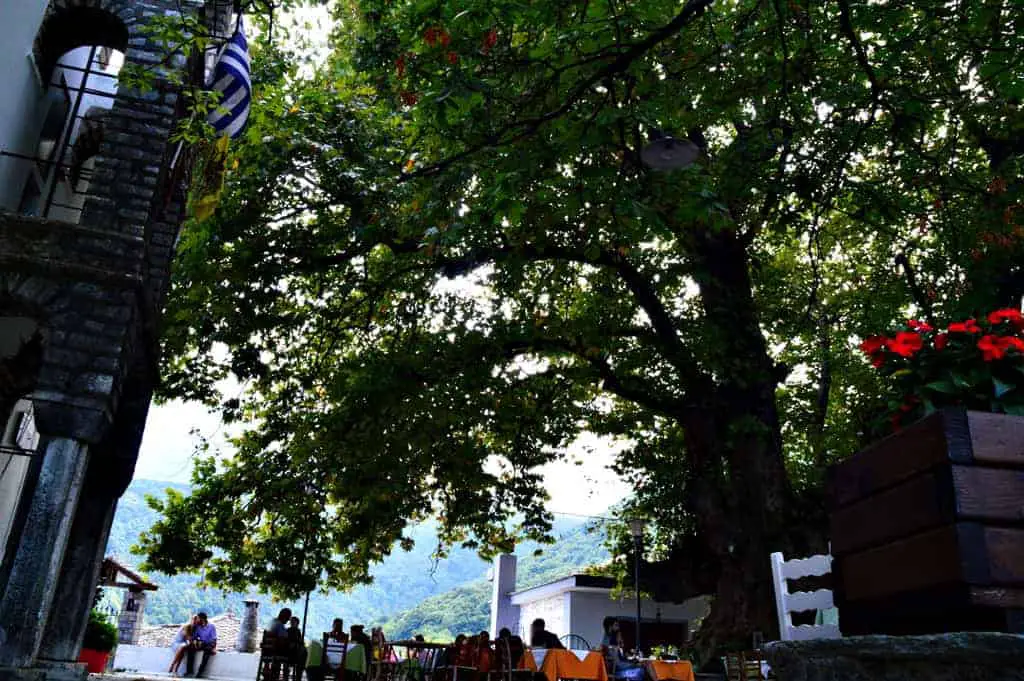 Take a look at the road towards Zagora. Almost all streets are covered like that.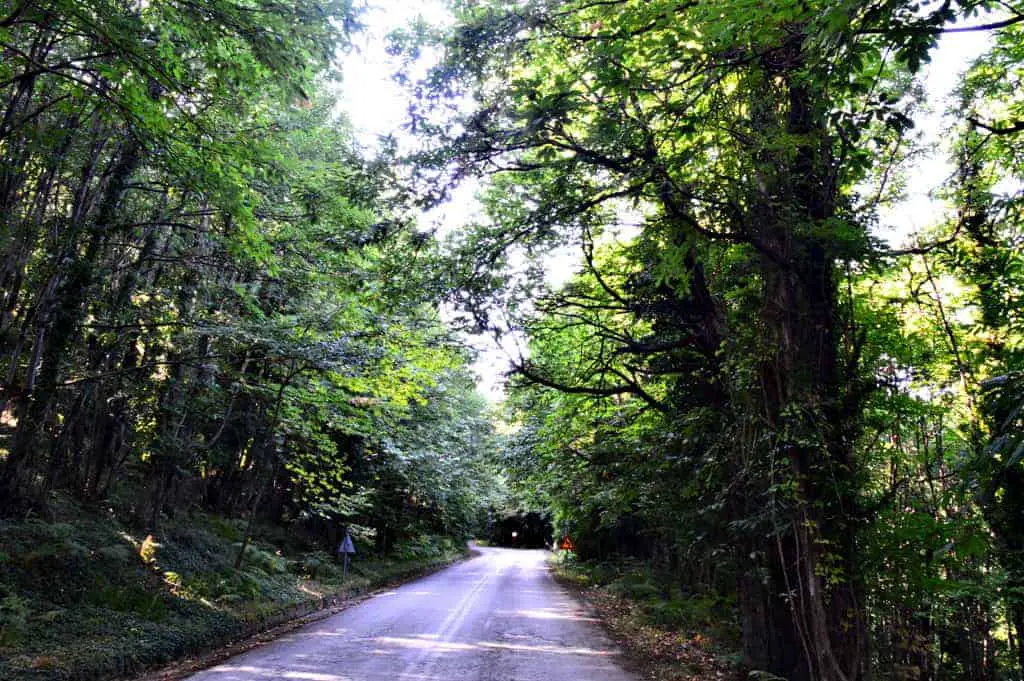 Zagora is one of the typical villages of Pelion. Stone build houses, wonderful tiny coffee houses, excellent taverns, and many forest paths to walk through.
Zagora hosts a museum connected with a person who played a significant role in preparation for the Greek Revolution in 1821. The name of the museum is "Rigas Ferraios."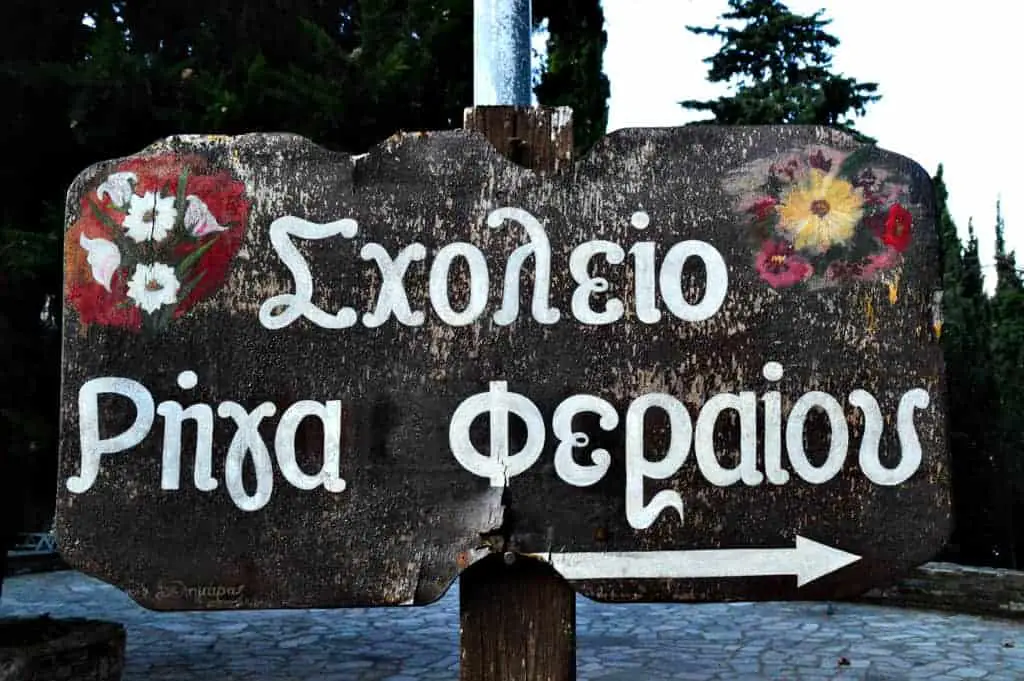 This is where this great person went to school up to 15.
The place has been kept as a museum to show what circumstances young people studied there. One can also read about other benefactors of Zagoria.
Greeks who became rich and famous while in Egypt helped raise the education level of this area.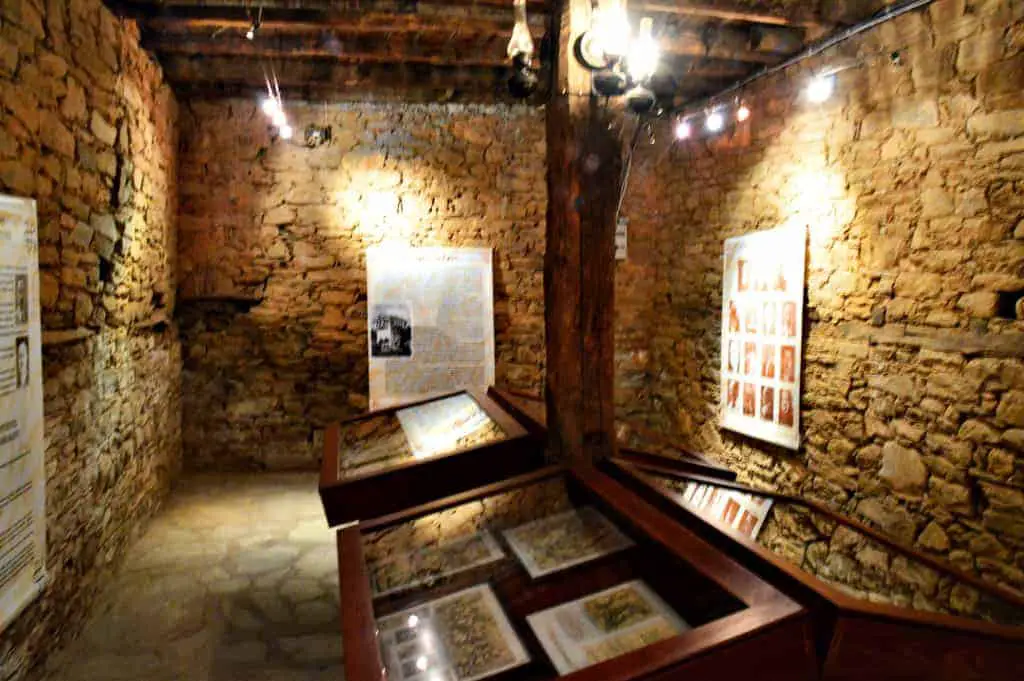 The old train at Milies, Pelion
A visitor of Pelion will be advised to visit the old station at Milies and learn about its history.
The station is still active, and you can ride the train once daily for a beautiful trip that takes around 1.5 hours.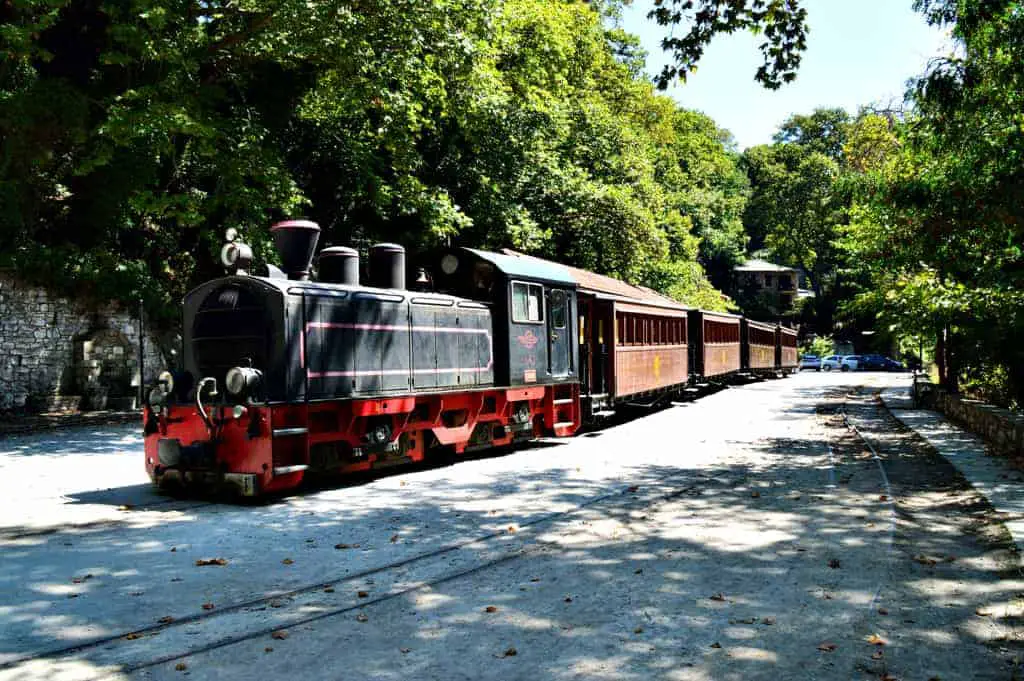 Milies is also famous for their taverns too.
We visited Milies on our last day at Pelion.
Canyoning in Pelion Greece, the Centaurs Mountain
Canyoning in Pelion. Let yourself in the myths and the unique world of the canyons. Have the most exquisite experience of your life.
Let the magic and the beauty of nature enrapture you by learning canyoning with the help of the best instructors and let them offer you a rare life experience.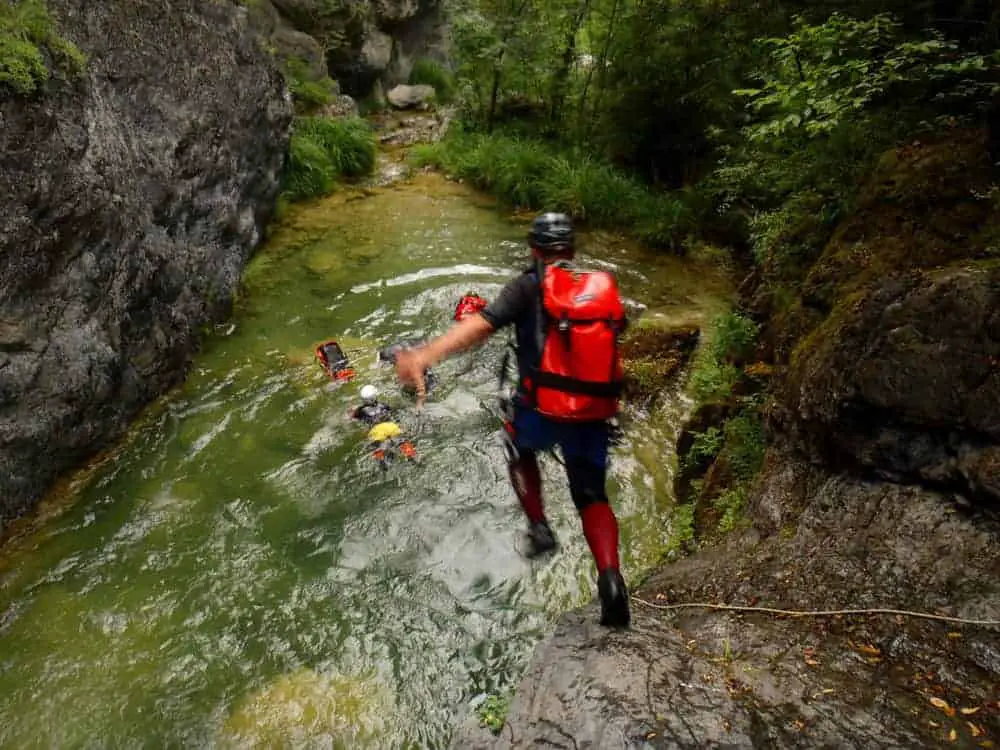 Come and feel your adrenaline rush while you canyoning in the beautiful mountain of Centaurs! Swim in lakes that nobody has ever seen before, jump off cliffs, dive, and slide in a magnificent environment.
Your only task is to choose the difficulty level that suits you. Our suggestions will allow you to meet the sport's actual dimension beyond anything usual in a virgin and natural environment.
For many extreme sports fans, canyoning is the top of outdoor activities. It combines hiking in a wild landscape, swimming in a river, or descending waterfall cliffs (rappel) with special equipment.
Diving in calm waters, getting dizzy by the height, hiking among huge vertical rocks and through narrow passages, and the compelling beauty of the canyon make its traverse one endless, an authentic adventure for demanding people who seek intense experiences.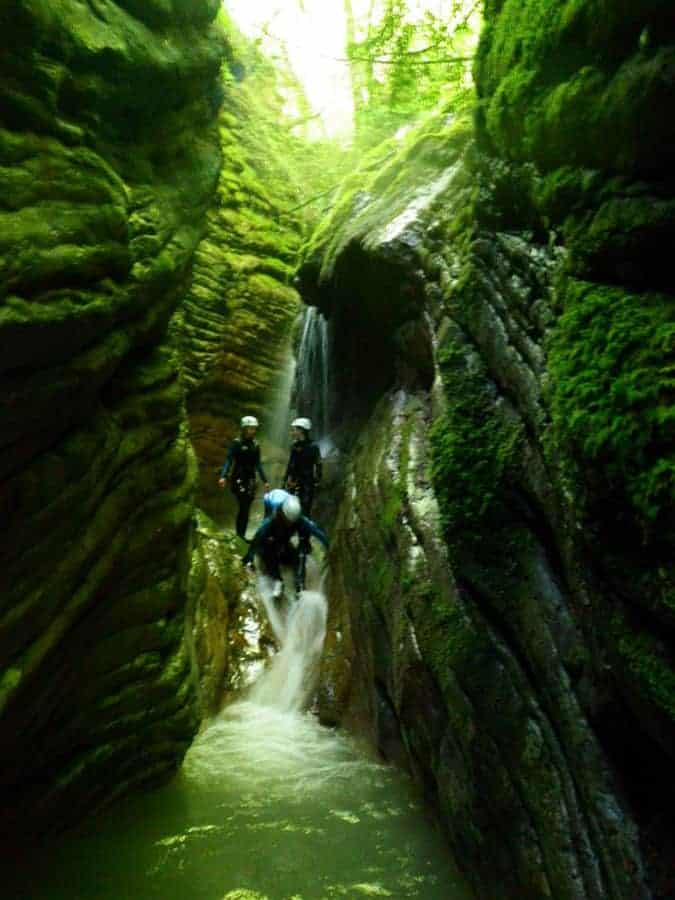 If you love adventure and you want to escape from everyday stress, you should follow us and let us introduce you to another way of living, the one of Extreme Sports and adrenaline.
We must also remark that in the region of Pelion, our choices are multiple since the mountain lavishly offers us many beautiful canyons like:
Milopotamos
Fakistra
Mega Galanorema
Megalos Vrahos
Damouhari
Limniona
Platanorema
"Mountain Escapes" is the first alternative tourism company in Greece, which runs through the global organization Canyoning ICOPRO. That way, from your first trip, you are becoming a member of a worldwide organization with the equivalent certification.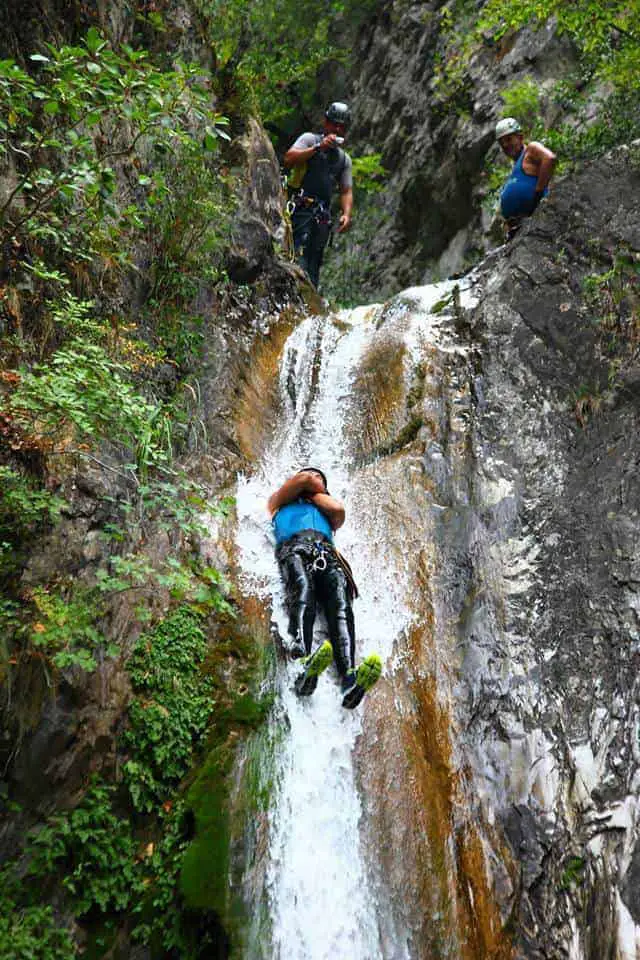 Types of Canyoning
There are two types. The first is about Tourism Canyoning. This involves an experienced trainer, and its goal is entertainment. Most canyons are suitable for that kind, and usually, the whole experience takes around 4 hours of fun. You know, the slide, dive, smile hours.
There is a second type. This is Sports Canyoning.
This consists of an experienced team that exercises in many types of canyons and situations. Members of that team are also specific school graduates.
Do I have to have experience in canyoning?
Bring your bathing suit, a towel, and strong, sturdy, comfortable trekking shoes. These will get very wet during our expedition.
Usually, people who attend know how to swim (not anything fancy), but what is needed most is good emotional and physical health. Everyone over 16 can participate without having an athlete's physical status or experience.
Watch the instructions trainers will provide to understand how to rappel correctly. In case you have a preference for a specific canyon, let us know about it.
Fun Canyoning in Pelion Greece Videos
We are glad that you asked for them. Here are a few (tip: there are more than 1.000 photos on our Facebook page. Click the Facebook link in the right column here):
What if I want to do canyoning in Pelion?
Time: Every day of the year (depending on the season and the team, we choose different canyons because of the water amount)
You must have a towel, a pair of shoes (which will get wet) and a bathing suit.
"Mountain Escapes" Our center will provide all the necessary equipment (helmet, full neoprene uniform 5mm, safety belt, canyoning pack, and waterproof canister). You can ask for our Head manager: Soulis Apokremiotis, Instructor of the global organization ICOPRO.
Trekking on Pelion Greece
Have you ever imagined walking on the summer residence of Greek Gods? If we aroused your imagination, this is what Trekking on Pelion is about. 
Pelion is a beautiful area for trekking. There are many springs, so there's water, even in the summertime—streambeds with ivy hanging like lianas from plane trees, ferns, and metallic blue dragonflies.
Beech forests cover the higher areas like a bright green blanket. In olive groves, the greyish-green foliage forms a lovely contrast with the purple-blue of thyme and the pink cistus flowers on the ground.
You will stand on village squares and look over the glittering sea under majestic plane trees—Pelion, where according to mythology, the gods took up summer residence.
And where for today's holidaymakers, there are no massive tourist centers, just small-scale hotels, apartments, and rooms.
The website www.pilionwalks.com offers map walks that can be downloaded for free. They are all circular walks, so you always return to your point of departure. The walks vary in length from 5,5 kilometers to 14 kilometers.
Many walks offer beautiful views of the Pelion area, the Pagasitic Gulf, and the Sporades Islands. Some hikes are in the mountainous area and the forests and others are between villages closer to the sea. They take you along old stone paths (Kalderimia), narrow trails, or dirt roads.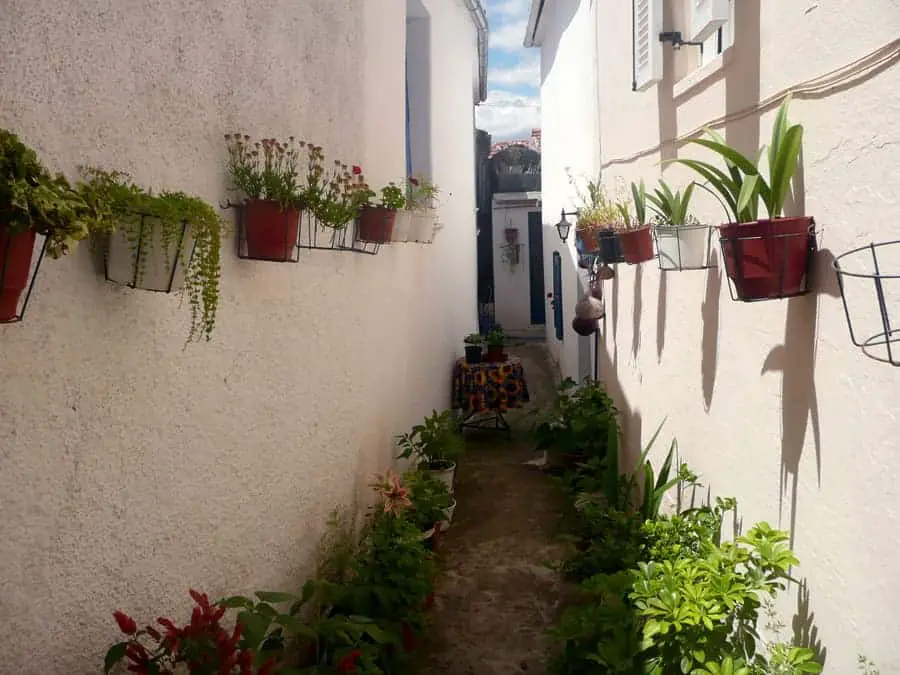 Besides descriptions of the walks, you will also find maps with their routes. For each walk, you can download GPS waypoints and tracks.
The indicated time per walk is the actual walking time without stops. The walks and their descriptions are checked regularly.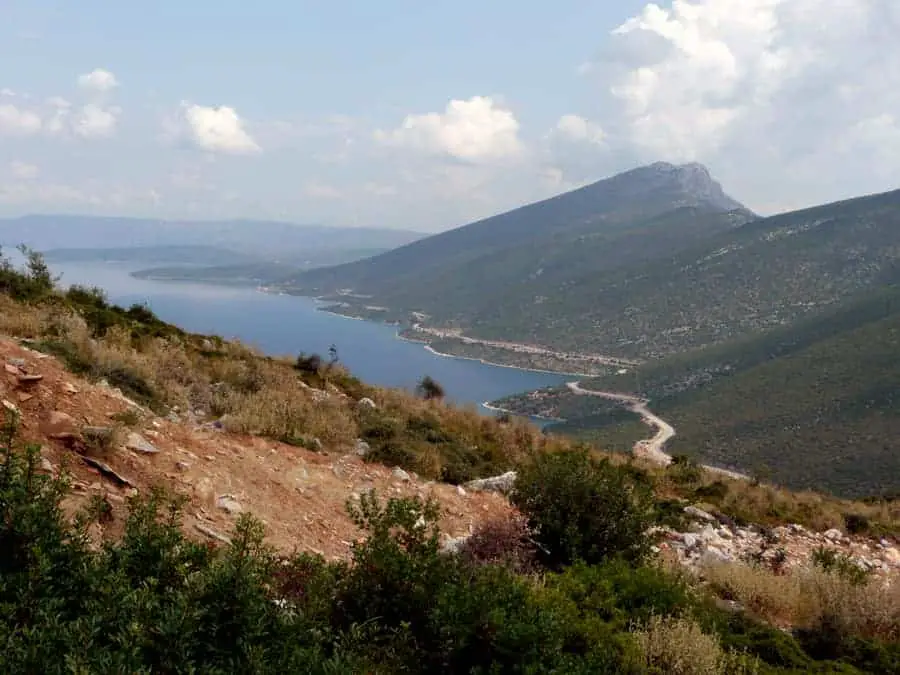 (We would like to thank PilionWalks, Maria Georgiadou for their photo material, and Caroline Pluvier for their information.)
We were so sad to leave this fantastic mountain full of myths and mysteries and great places to have many adventure experiences.
Did you like our article for Things To Do In Pelion Greece? Then read 15 Must-Watch Best Movies About Greece. We will be back.