Many people think of Greece as a tourist destination for those looking to soak up the sun on luxurious beaches. While it certainly offers that, there is much more to explore in this diverse and beautiful country. Greece is a country of breath-taking beauty and history, making it a popular tourist destination. With historical sites dating back thousands of years, stunning landscapes, and delicious and varied cuisine, Greece should be at the top of your travel list.
With so many exciting places to visit, it can be challenging to know where to start. Before planning your trip, you should check out some of the best movies about Greece. Whether you're a seasoned traveler or this is your first time visiting Greece, watching movies about the country will help you acquaint yourself with the culture. This will give you a better idea of what to expect when you get there.
Several people create YouTube videos about their favorite Greek-themed films. From light-hearted comedies to intense dramas, there's something for everyone in these films. Get ready to embark on a virtual trip to Greece through the list of our best movies about Greece.
If you plan vacations or events in Pelion, Thessaly and Central Greece, consider this travel concierge agency.
15 Great Movies About Greece
With further ado, here are the movies to watch before going to Greece.
1. Mamma Mia (2008)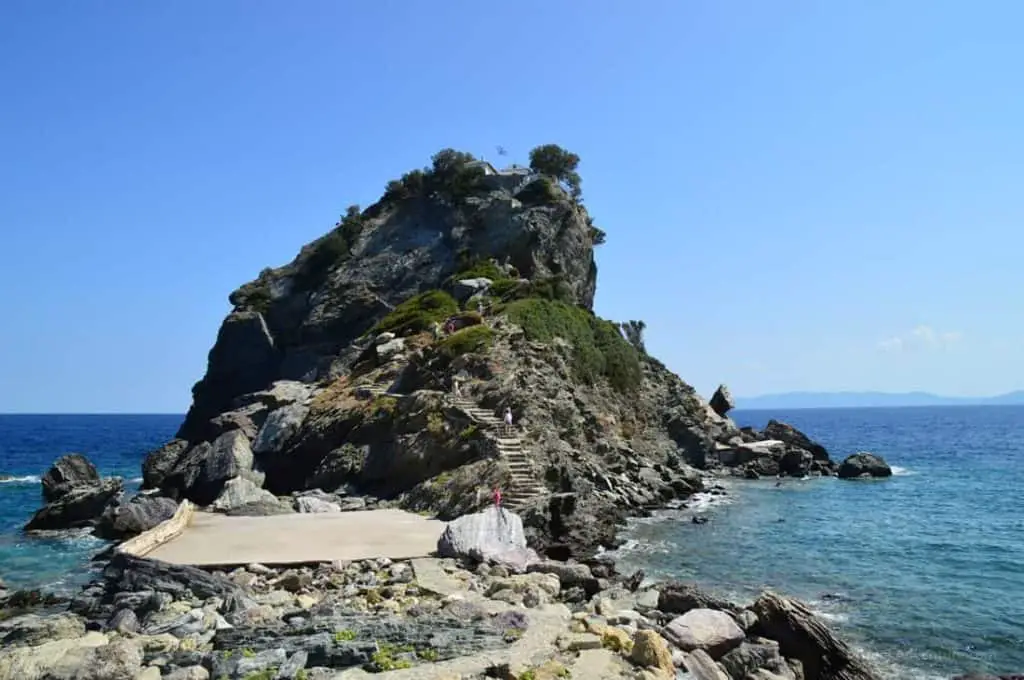 It is a 2008 movie based on the popular Broadway musical of the same name. The film stars Meryl Streep, Pierce Brosnan, and Amanda Seyfried. Mamma Mia tells the story of Sophie (played by Seyfried), who is about to get married and wants her father to walk her down the aisle. She only knows one thing for sure – she was conceived as a result of her mother's chance encounter with three different men on the same day. Sophie invites all three fathers to her wedding without telling them why, and hilarity ensues as they all try to figure out which of them is Sophie's dad.
Mamma Mia was filmed in Greece, so watching the movie is a worthwhile place to start if you're looking for some inspiration before your trip. The island of Skopelos, where much of the movie was filmed, is beautiful and will give you a clear idea of what to expect when you get there. Plus, the fantastic music will make you feel like you're in Greece before you even leave.
2. Sisterhood of the Traveling Pants (2005)
Before traveling to Greece, watch one of the best movies about Greece, Sisterhood of the Traveling Pants (2005). The film follows the adventures of four friends who share a pair of pants that miraculously fits each of them perfectly – no matter their size. While the story mainly focuses on their relationships and struggles, there are many laughs along the way.
This film is set in Greece and will give you a sneak peek at what your vacation might be like. The movie's characters visit some of Greece's most popular tourist destinations. Therefore, you'll get a clear idea of where and what to do when you're there. The sisterhood's travels are also filled with humor and romance, making for an enjoyable film experience.
3. Before Midnight (2013)
If you're a fan of Richard Linklater movies, you'll want to check out this film, "Before Midnight." The movie takes place in Greece and follows the story of Jesse and Celine, who first met in "Before Sunrise" (1995) and reunited in "Before Sunset" (2004). Jesse (Ethan Hawke) and Celine (Julie Delpy) are now married with twin daughters and face the challenges of maintaining a healthy relationship over time. If you're unfamiliar with the first two movies, don't worry – the film is still enjoyable without seeing them.
The movie is set in Athens and the Peloponnese region and provides a realistic portrayal of contemporary life in Greece. The characters are based on real-life ex-pats who live in Greece, so you can understand what to expect if you're planning to visit the country. Also, it's just a delightful film.
4. For Your Eyes Only (1981)
Many people consider the Bond movies some of the most outstanding action films ever made. And while each has its unique plot and filming style, they all have one thing in common – positive reviews from fans worldwide. In 1981, the James Bond movie For Your Eyes Only was released. The film starred Roger Moore as 007. It was well-received by audiences and critics alike and is a fan favorite. 
For Your Eyes Only is an action-packed movie with many famous landmarks that can be spotted in the film. One such landmark is the magnificent red bell tower of Agia Triada Monastery, a Greek Orthodox monastery, and museum on Crete's Akrotiri Peninsula. It stands out against blue skies as seen from anywhere in town or up close at Saint Spyridon Square, where this specific monument resides.
5. Captain Corelli's Mandolin (2001)
Corelli's Mandolin was released in 2001 and starred Nicholas Cage and Penelope Cruz. It tells the story of Captain Corelli, a soldier from Italy who is stationed on the Greek island of Cephalonia during World War II. He falls in love with the daughter of the local doctor. The movie was based on the novel by Louis de Bernieres.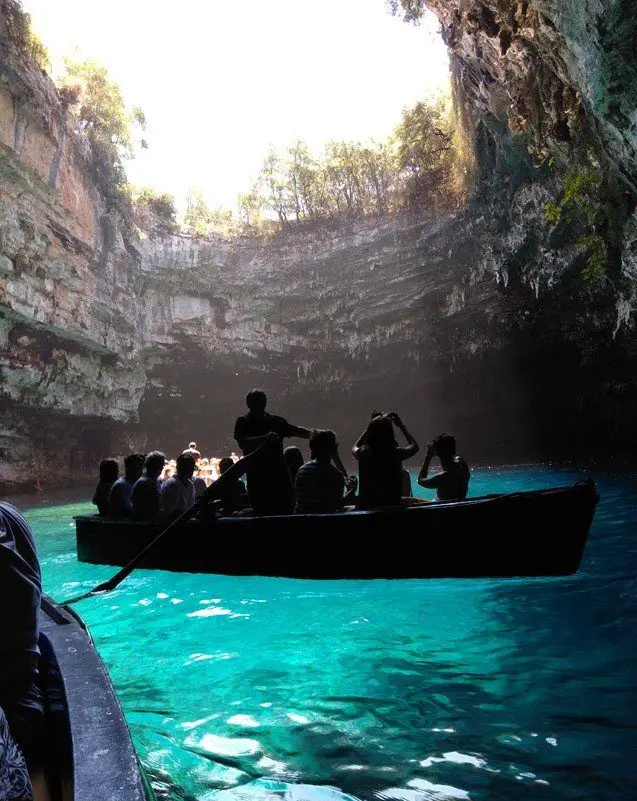 This film is worth watching because it was set on the picturesque island of Cephalonia. The island is a haven for those who want to escape the hustle and bustle of city life. Its renowned golden beaches, rugged hillsides covered in lush greenery, and fantastic camping grounds make it an ideal location for a getaway. And while there are certainly some dramatic elements to the story, it provides a fascinating glimpse into life on these islands during wartime. It is a great way to get excited about your trip and appreciate the setting.
6. Shirley Valentine (1989)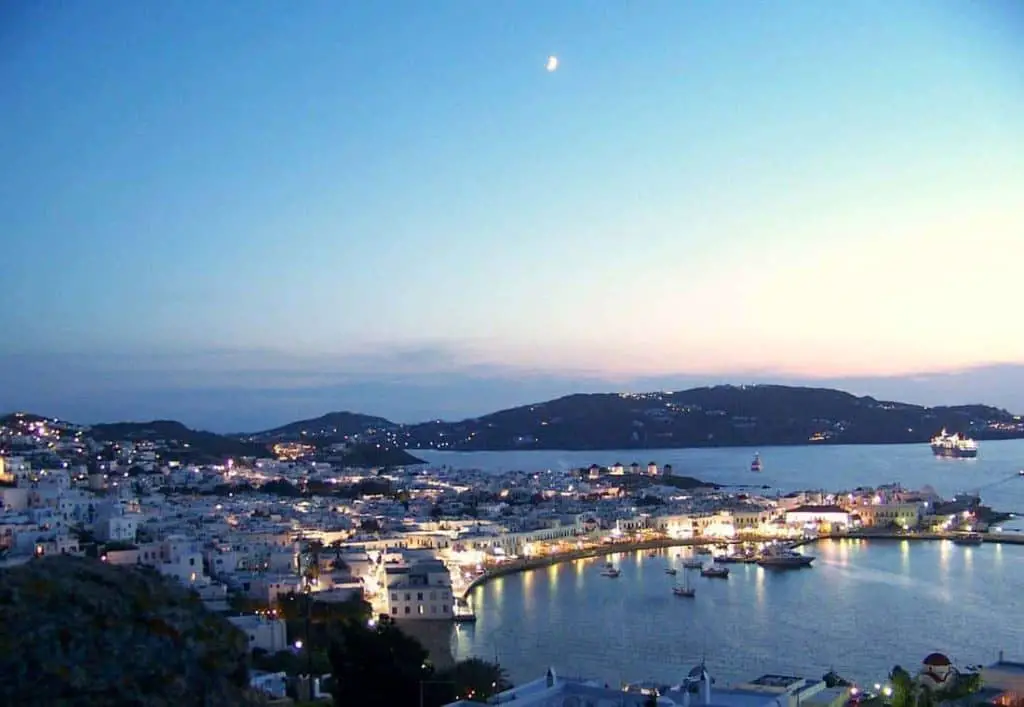 The Shirley Valentine movie is a heart-warming story about a woman who takes a chance and decides to change her life. After being married for many years, she feels like she's lost herself. She takes a trip to Greece and meets some new friends who show her that there is more to life than just hanging around at home. While there, she also meets a charming young man and feels more alive than she has in years.
With the idyllic setting of Agios Ioannis beach at Mykonos, Shirley Valentine portrays the Mediterranean culture of Mykonos. This film features beautiful scenery and breath-taking sunsets that make for memorable vacation memories, and guests will have an unforgettable experience in this paradise. Who knows – you may end up falling in love with Greece too! So, if you're looking for some inspiration before your next trip, be sure to check out this film.
7. Arcadia Lost (2010)
Arcadia Lost is a 2010 American independent film set and filmed in Greece. The film is written and directed by Nada Saab and stars Elle Fanning, Kostas Antzoulis, and Phyllida Law. Arcadia Lost tells the story of two teenagers who get lost on the Peloponnese Peninsula in the area of Arcadia after a road accident. They are taken on an adventure to Mount Parnassus' sacred waters by a Vagabond. Their journey takes them through ancient and modern terrain, leading them into the past and the terrifying, spectacular reality of the present.
Not only is the story quite enjoyable, but also the scenery in the movie is beautiful. The landscapes in Arcadia Lost are varied and breath-taking – from dense forests to snow-capped mountains to sun-drenched beaches, there's something for everyone to enjoy.
8. The Bourne Identity (2002)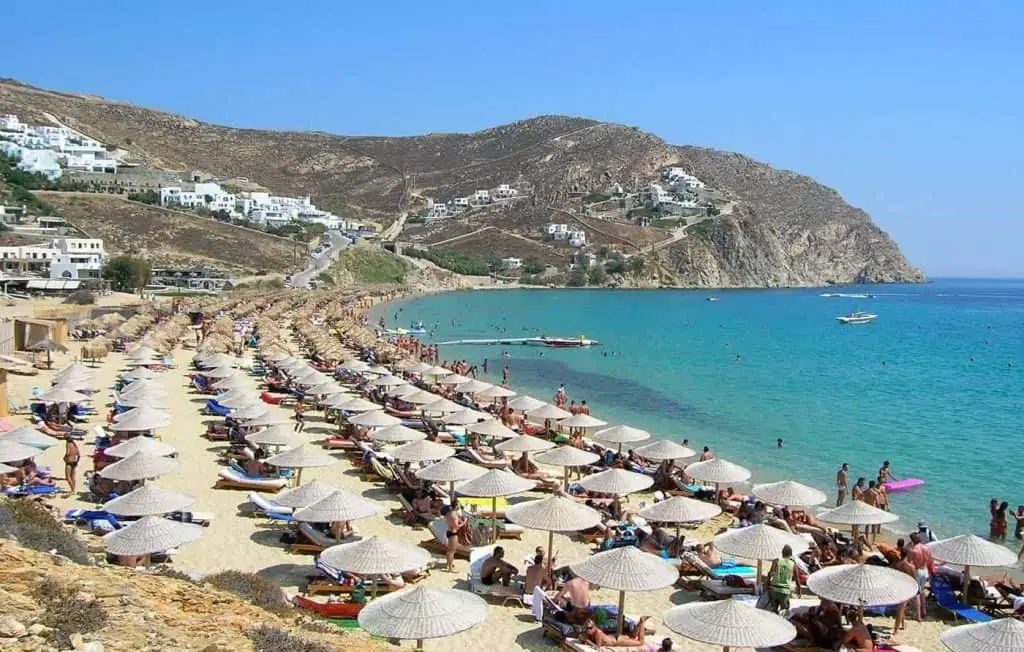 The Bourne Identity is a thriller film based on the novel of the same-named novel by Robert Ludlum. It was released in 2002 and directed by Doug Liman. The film stars Matt Damon as Jason Bourne, a man with extensive combat training who suddenly realizes he has no memory of his past. With Maria (played by Franka Potente), he tries to piece together his identity and find out who is trying to kill him. 
The Bourne Identity is an edge-of-your-seat thriller that keeps you guessing until the end. Damon's performance is excellent, and the action sequences are top-notch. To produce The Bourne Identity, filming took place in the Czech Republic, France, Italy, and Spain. Greece was the location for the movie's closing scene, the scooter rental scene. When Jason finds his long-lost love Marie on Mykonos near the end of the film, we see the island's picturesque windmills. The beautiful scenery in this film is enough to make anyone want to travel to Greece.
9. Spartacus (1960)
If you're a fan of historical movies or period pieces in general, then Spartacus is a must-watch. The 1960 movie, directed by Stanley Kubrick and starring Kirk Douglas as the eponymous enslaved person turned gladiator, offers a compelling look at life in Ancient Rome.
If you're a fan of action-packed historical fiction, then Spartacus is a movie you'll enjoy. Spartacus is sure to keep you entertained from start to finish with stunning visuals and plenty of thrilling fight sequences.
This film can help you in a significant way to get into the spirit of things and learn more about Greek and Roman history. Not only is the film a classic, but some of the scenes were filmed in locations you'll visit. It is full of amazing landscapes and historical knowledge that will make your visit to Greece even more enjoyable.
10. The Odyssey (1997)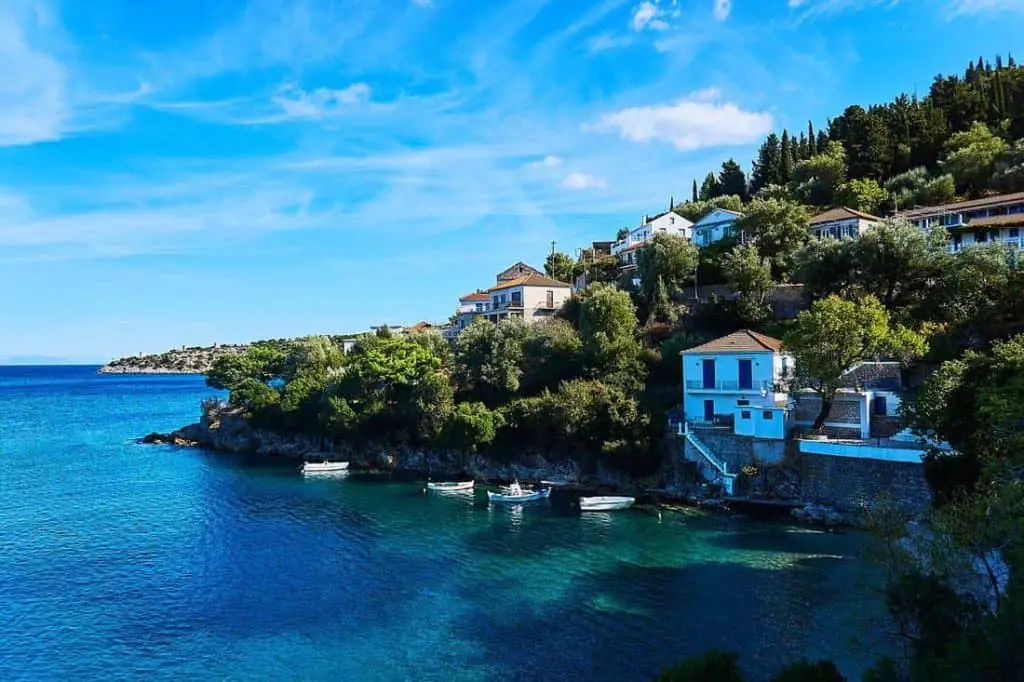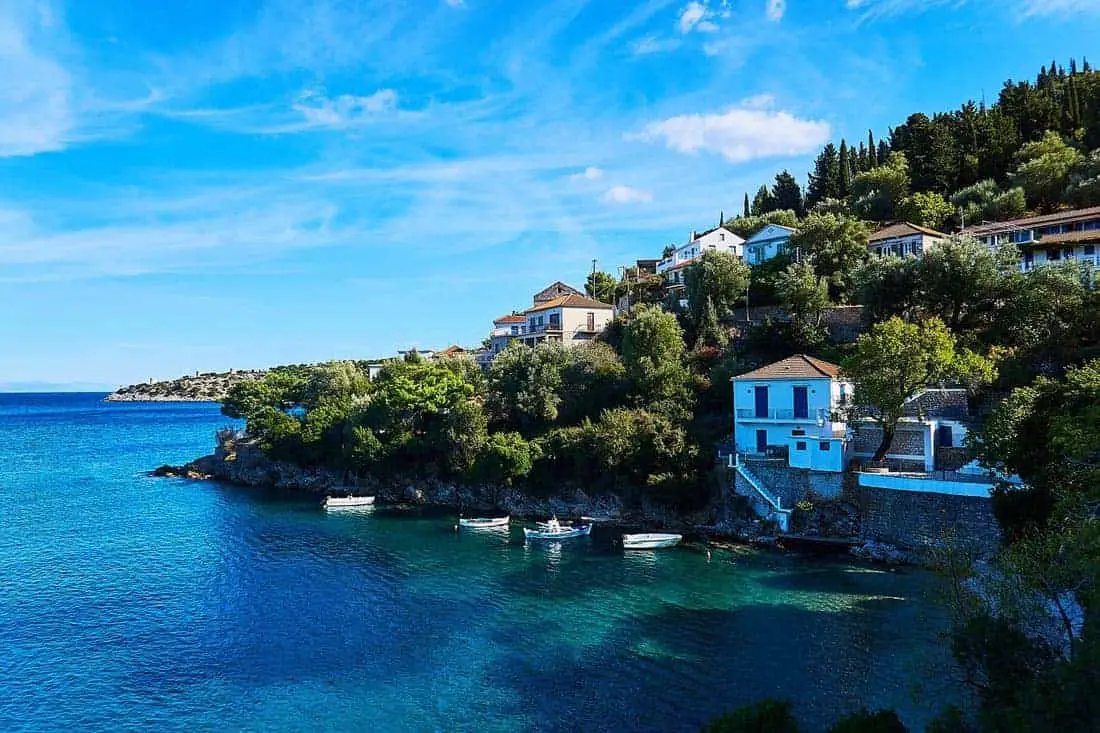 The Odyssey is one of human history's oldest and most acclaimed stories. The story has been told in many ways, but the 1997 movie adaptation directed by Andrei Konchalovsky is a stunning interpretation. The film follows Ulysses (Assante) as he returns to his kingdom after enduring years of hardship following the Trojan War. It is also full of compelling visuals and emotionally powerful performances that make it well worth watching. The cast is also full of captivating visuals and emotionally powerful performances that make it well worth watching. Features an all-star line-up of British actors, including Sir Sean Connery, Vanessa Redgrave, Christopher Eccleston, and Helen Mirren.
Watching the 1997 Odyssey movie beforehand will give you a sense of the culture and some of the mythology surrounding contemporary Greece. The film adaptation of Homer's classic is set in modern times, so it should help you visualize what ancient Greece may have looked like. And even if you're not heading to Greece anytime soon, The Odyssey (Ulysses was from Ithaca) is still a compelling film to watch. So, make sure to check it out! It's full of action, adventure and drama – and it'll give you a clear idea of ancient Greek culture.
11. Troy (2004)
Whether you're a fan of ancient history or not, the epic story of Troy is definitely worth watching. Directed by Wolfgang Petersen and released in 2004, Troy tells the story of Achilles (Brad Pitt) and Hector (Eric Bana) fighting for control over the city of Troy (attacked by Greeks and Spartans), as well as Helen (Diane Kruger) and Paris' (Orlando Bloom) love affair that leads to the Trojan War. The movie has everything: action, adventure, romance, and even a bit of comedy.
The film is unquestionably one of the first things that spring to mind when you think about classical Greece. The movie brings to life one of Greece's most influential and memorable tales from its ancient history.
It condenses a decade-long war into scenes spanning just a few weeks, giving the viewer an understanding of ancient culture and its strong history with war.
12. Jason and the Argonauts (2000)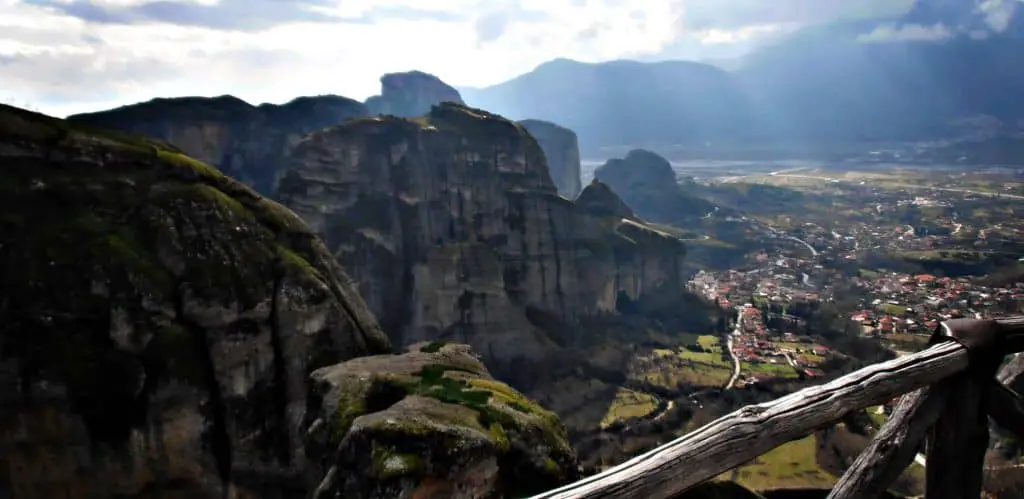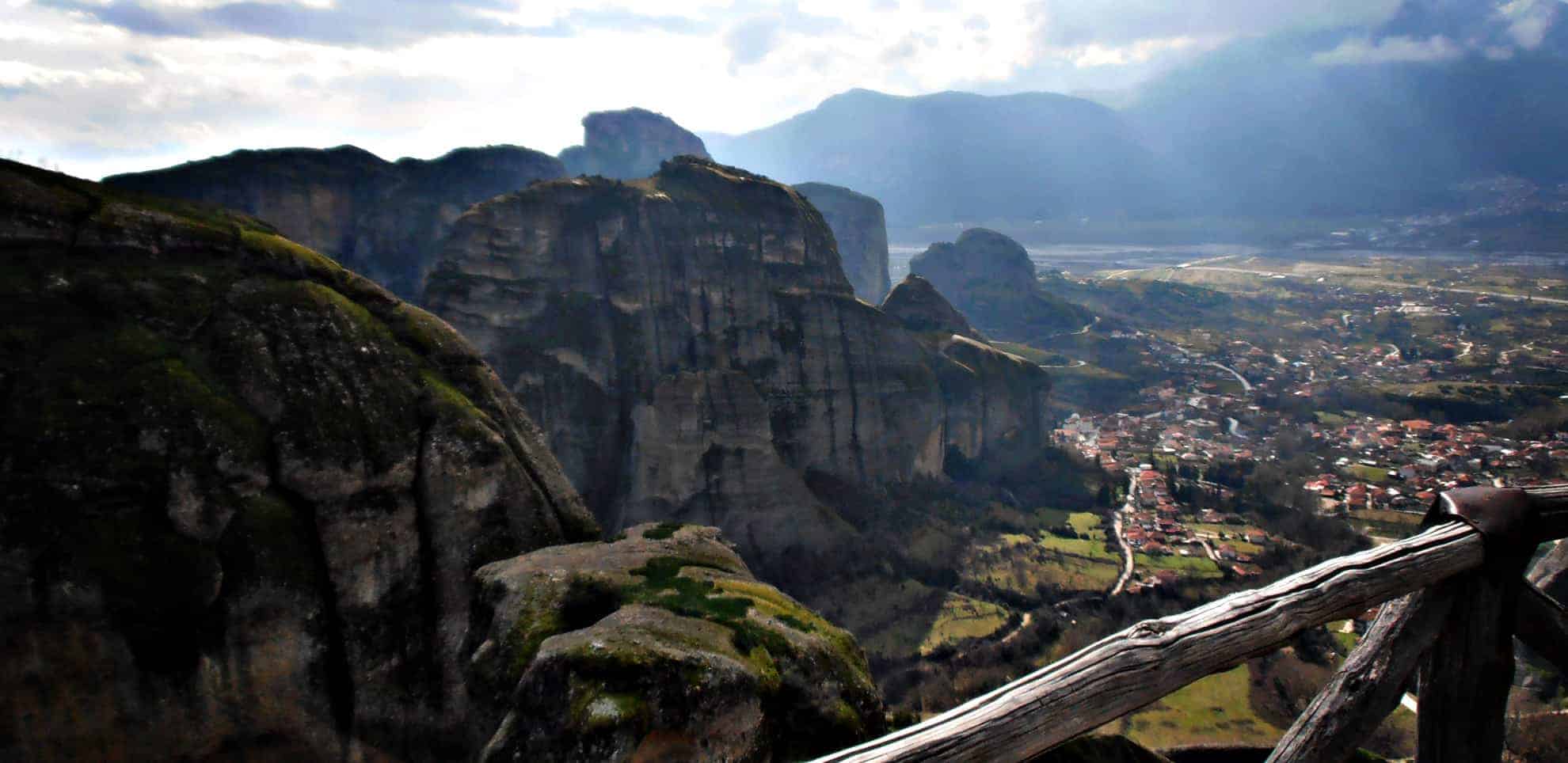 Jason (son of Aeson, king of Iolcos in Thessaly) and the Argonauts is a movie based on Greek mythology directed by Nick Willing. Released in 2000, it tells the story of Jason's quest to find the Golden Fleece and his subsequent fight against the minions of King Aeetes. While some deviations from the original myth, the movie is generally faithful to its source material. The cast features various well-known actors, including Jason London, Frank Langella, Natasha Henstridge, and Derek Jacobi. The special effects are impressive for their time, with big set pieces and hordes of CGI creatures.
This film is a magnificent depiction of the myths and legends associated with this beautiful country. It will give you a better understanding of what you can expect when you visit Greece. It may even inspire you to explore some of the locations featured in the movie. Overall, Jason and the Argonauts is an enjoyable watch for fans of Greek mythology or fantasy movies.
13. My Big Fat Greek Wedding (2002)
This 2002 classic is a must-watch for anyone looking for a feel-good movie. The film follows the story of Toula, a woman who falls in love with Ian, a man who is not of Greek descent.
Toula's family disapproves of the relationship, but they eventually come to terms with it and learn to embrace Ian as one of their own. The movie is full of laughs and will have you rooting for Toula and Ian.
The movie provides a fun and entertaining glimpse into the customs and traditions of Greek life. Even though the film was not made in Greece, it depicts the daily lives of many Greek families and their relationships, values, and customs. Knowing a country's people is a beautiful way to help you better understand the local people and their way of thinking. This will make your trip that much more enjoyable.
14. Chevalier (2015)
If you're a fan of intense and dramatic tales of brotherhood, then the 2015 French film Chevalier is definitely for you. The movie follows six friends who, after a day of fishing on a Greek island, decide to compete to determine who is the best man. What follows is a series of increasingly ridiculous challenges pushing their friendship's limits. Although it may not be everyone's cup of tea, Chevalier is an exciting look at how far people are willing to go to prove their masculinity.
The film is in Greek with English subtitles, taking a boat trip from Athens to Mykonos. The characters are all men and spend most of their time trying to outdo one another. The film provides a unique glimpse into Greek culture and how competitiveness among friends can shape relationships. It can also help you brush up on your Greek language skills.
15. The Guns of Navarone (1961)
This movie is about a group of allied commandos sent to the Navarone island. They are sent to destroy two German artillery guns that are preventing ships from being able to supply and evacuate troops from the beaches. The commandos must pass the German defenses and take out the guns. This movie is full of action, suspense, and thrills. It stars Gregory Peck, David Niven, and Anthony Quinn. This movie is pretty old, but it's still enjoyable to watch.
This classic film, set in World War II, is a fascinating snapshot of the country and its scenery. While the film is fiction, it offers a glimpse into some of the real-life battles that took place during the war in Greece. The film was set in several Greek locations. Some scenes were shot in Lindos, a fishing village and archaeological site on the island of Rhodes.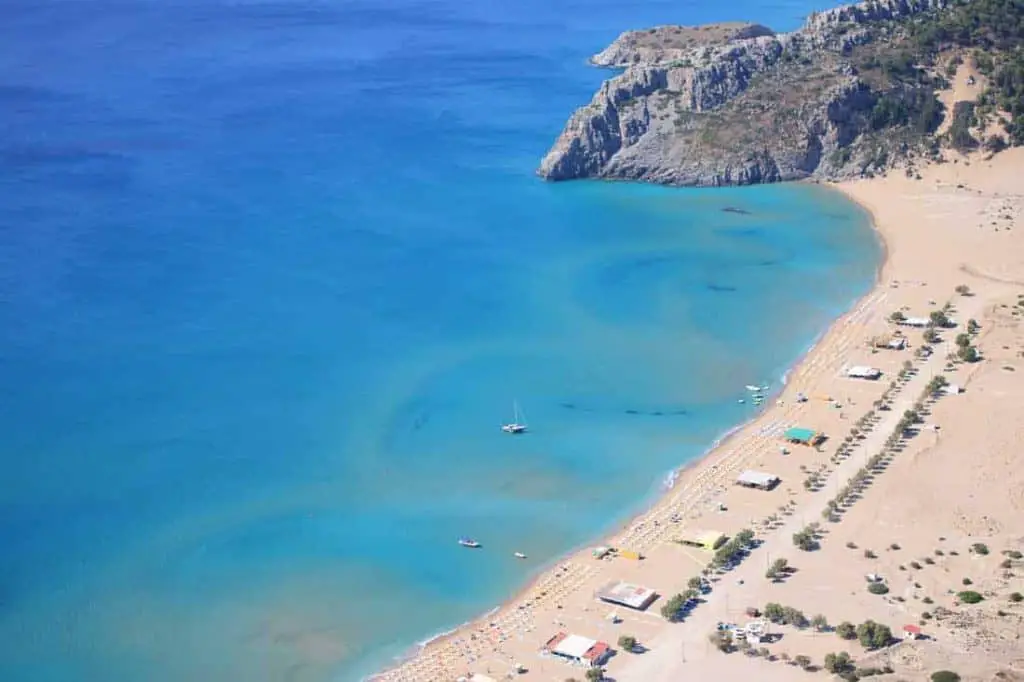 This is also the case for St. Nicolas Bay, which is still visible to visitors visiting the luxury hotel resort area. So, if you're looking for an entertaining way to learn more about Greece's history, check out this movie.
Wrap Up
Greece is a beautiful country with incredible landscapes that will capture your heart. The people are friendly and helpful, making it an ideal destination for anyone looking to escape reality or need some time away from their daily life obligations. 
We hope that you will find one to your liking by reading our lists of the best movies about Greece. There will undoubtedly be something for everyone here, whether one of the countless classics or something fresh and exciting.
These films will inspire you to take the trip of a lifetime. The country has stunning landscapes, glorious masterpieces from ancient times, and tasty food. Make sure to watch one of the finest films set in Greece. Get ready for an epic vacation!
If you enjoy reading this post about the best movies about Greece, consider the following related posts below: