For Athenians, this short trip to Cape Sounion, where the Temple of Poseidon resides, is an opportunity to admire the horizon's vast blue and Mirtoo Pelagos. The location is highly recommended as a day-trip from Athens.
Indeed that view really makes you open your senses. Especially on a day where the sun plays games with the clouds, changing the contrasts of ancient ruins between bright golden yellow, white and shadows.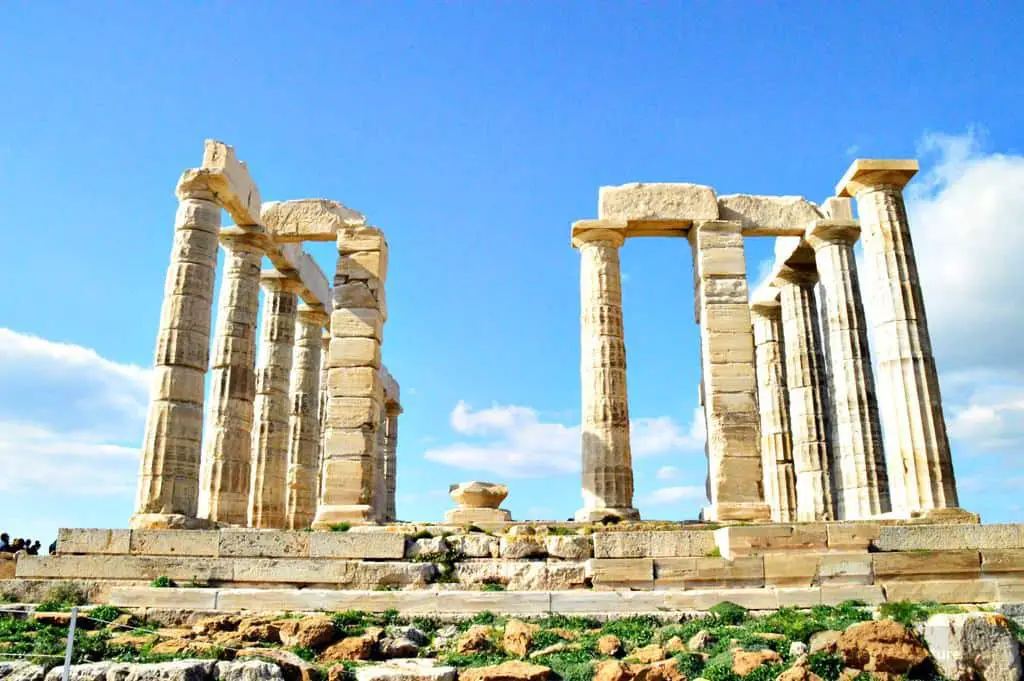 Maybe you know that Aegean Sea was named after King Aegeus who killed himself by jumping from the cliff here, when he thought that his son Theseus was killed by Minotaur in Crete (by the way read about our experience in Crete). Yes, this is the place. Allegedly, Aegeus died by falling from this point here.
Jumping forward to modern times… For some weird reason, along the years, people wanted to be remembered. From Greece…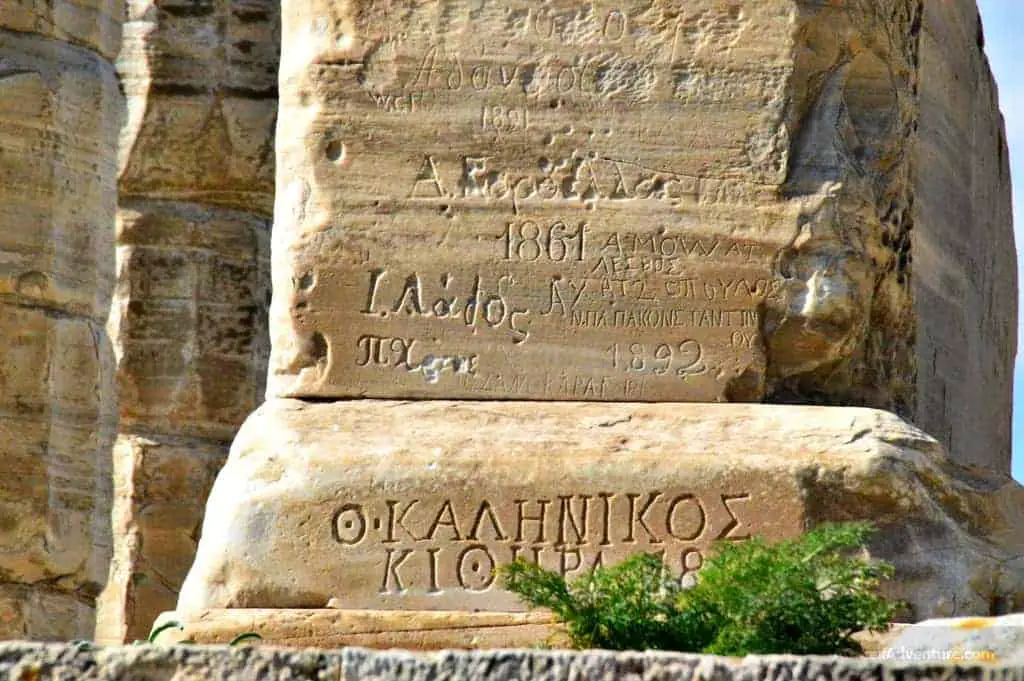 … but also from abroad.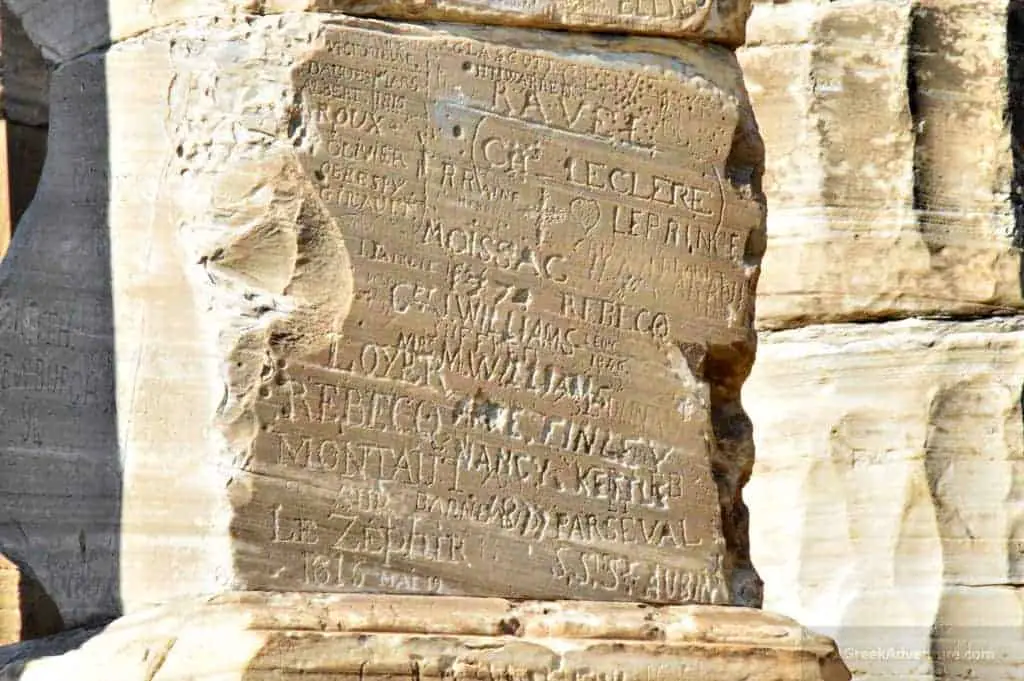 Perhaps they were inspired by looking at the sea.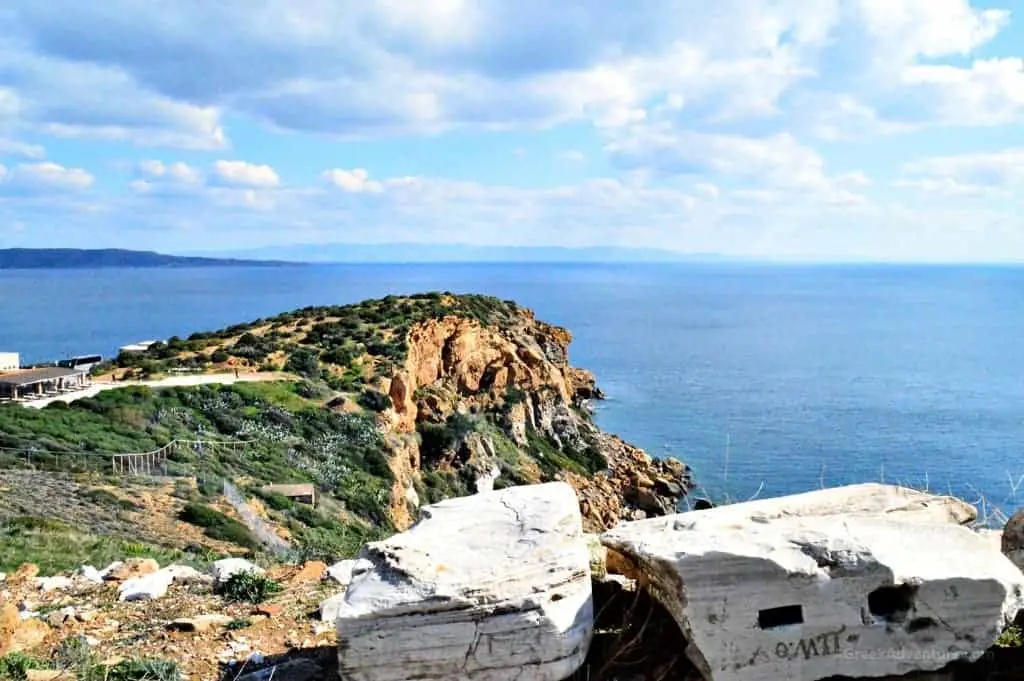 Or by some unexpected visitors who should have left for warmer places. Like this partridge here.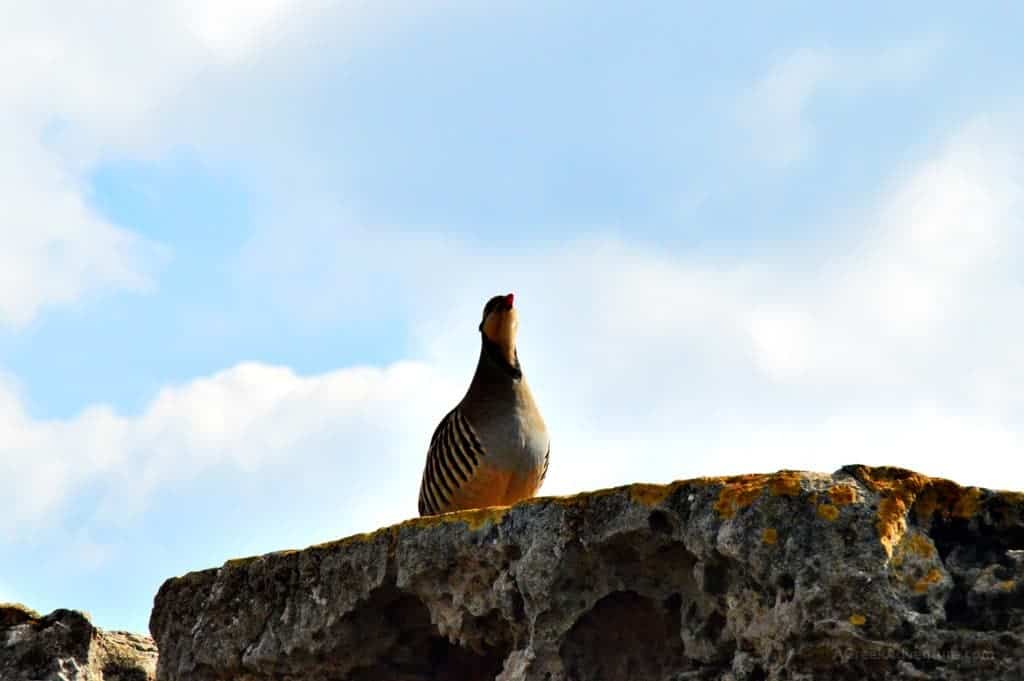 Or by sitting under the sacred olive tree of goddess Athina.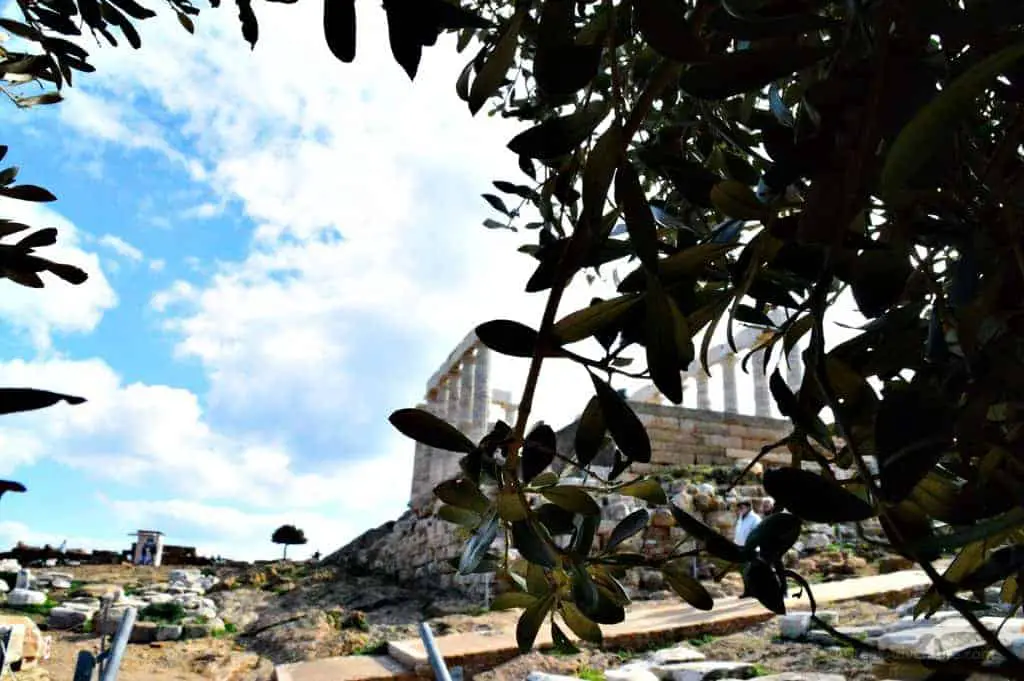 Find more about the story of Aegeus and Theseus from here.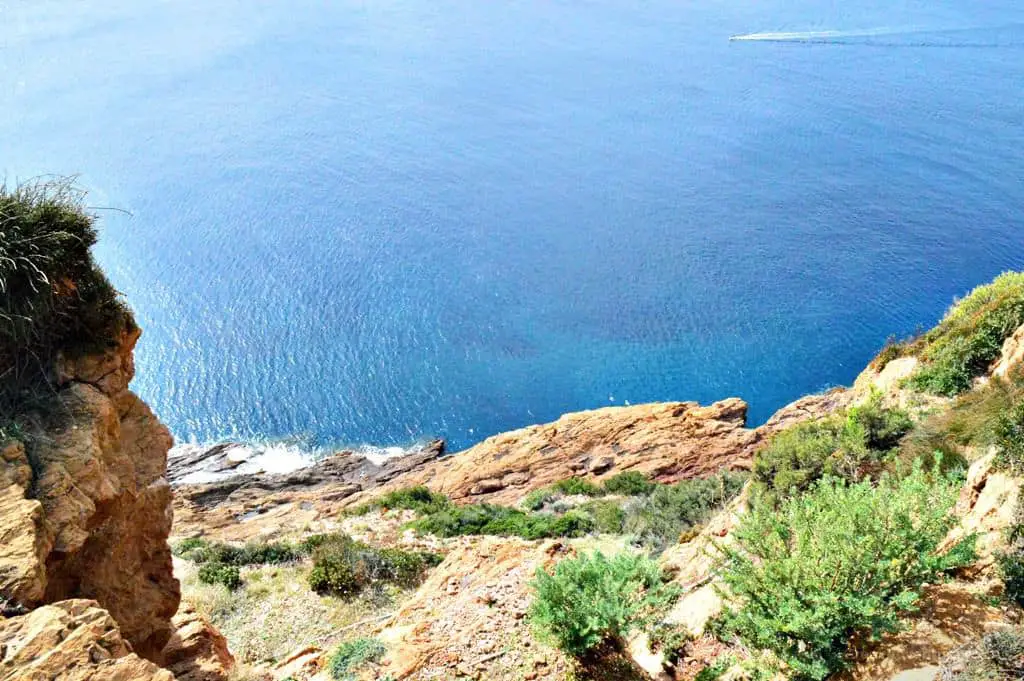 But, you can simply stand there gazing at the infinite blue.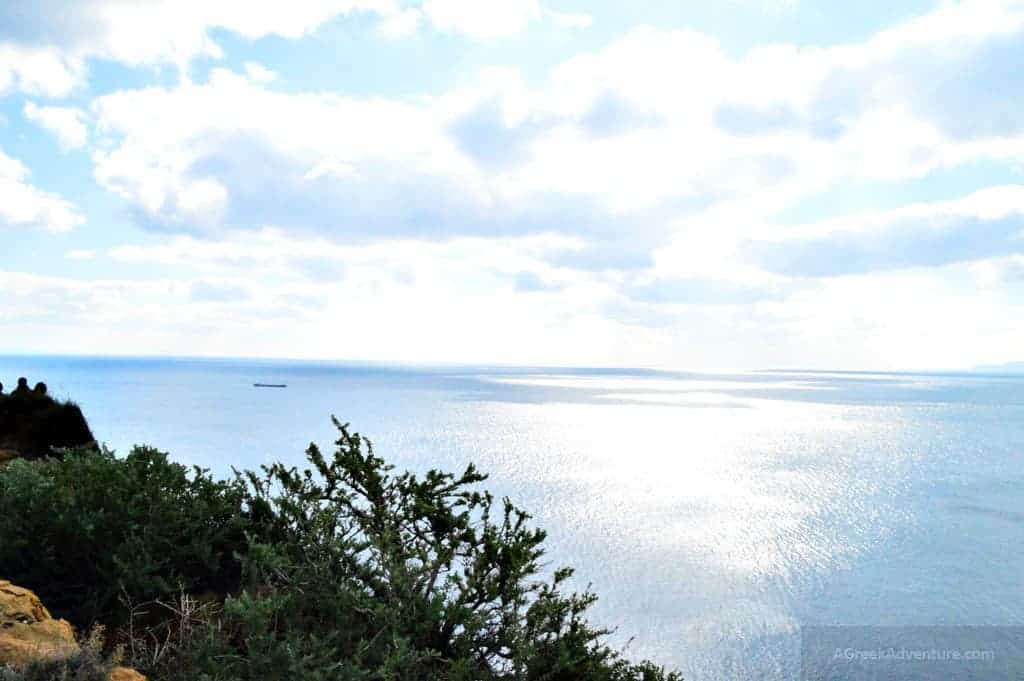 There is also a small cafe at walking distance, where you can relax a bit. Coffee is not that great but the view is.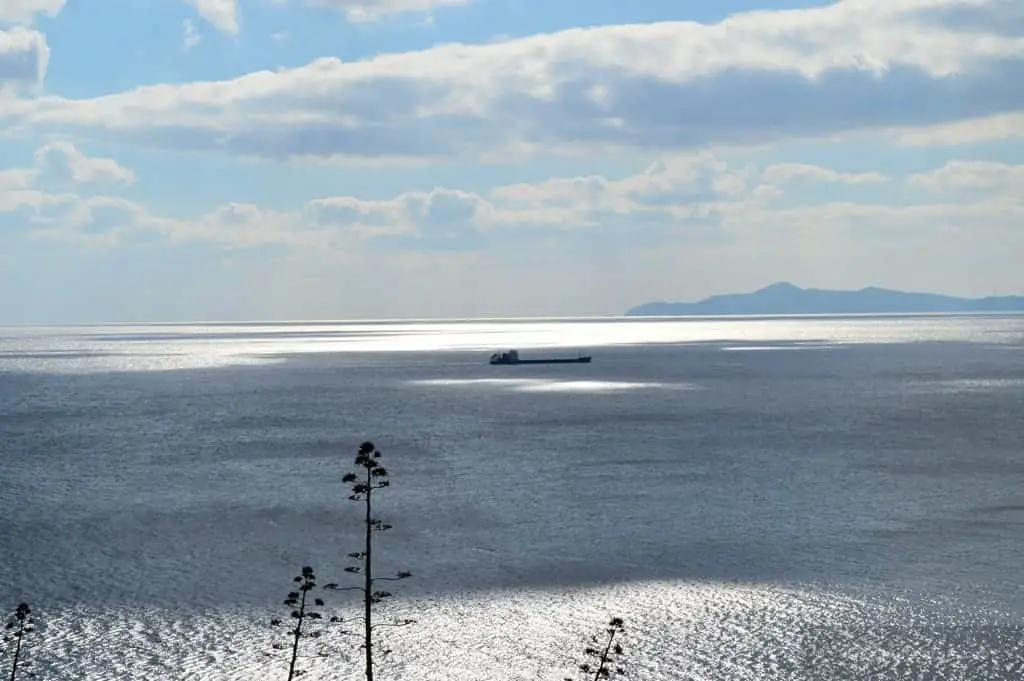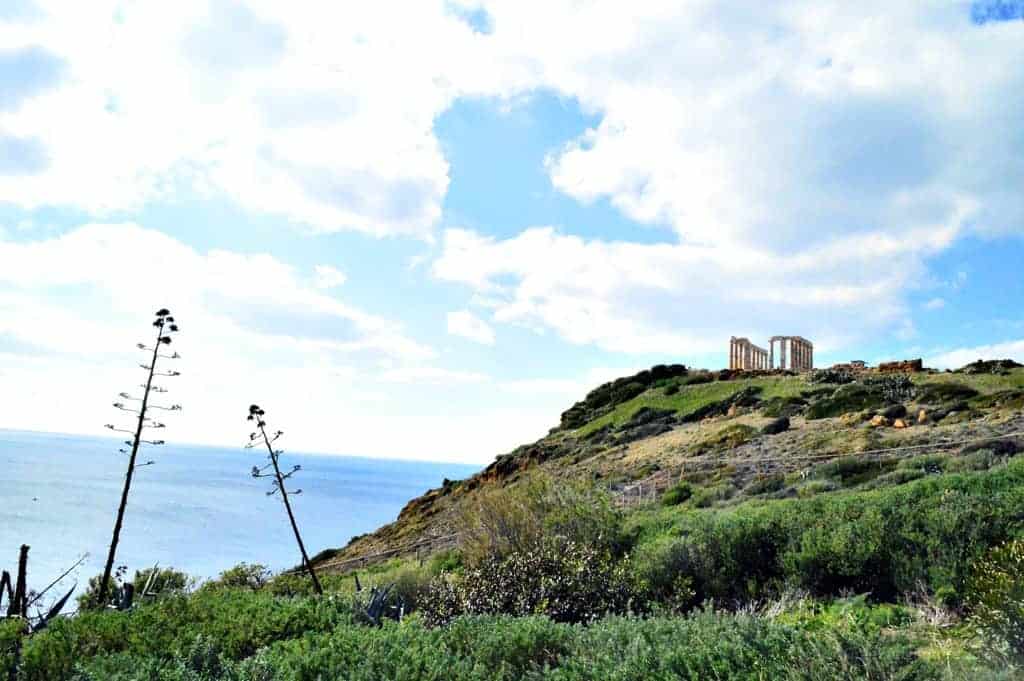 The Temple you see was built between 444-440 BC. On the Parian marble frieze slabs (which are now hosted in the Lavrion and in the National Archaeological Museum) there are scenes of the Centaur battle, the Giant battle, and the deeds of Theseus.
In the Classical and Hellenistic times (5th to 2nd century BC) the sanctuary was frequently visited.
A grand four-yearly festival was organized, while officials were sailing there in a sacred ship, as in the sanctuary on the island of Delos.
Along the way towards Cape Sounion
The temple is around 1 hour from the center of Athens and the road going there is far from boring, since you drive along the coastline of Athens. So, at your right, you constantly see the open sea!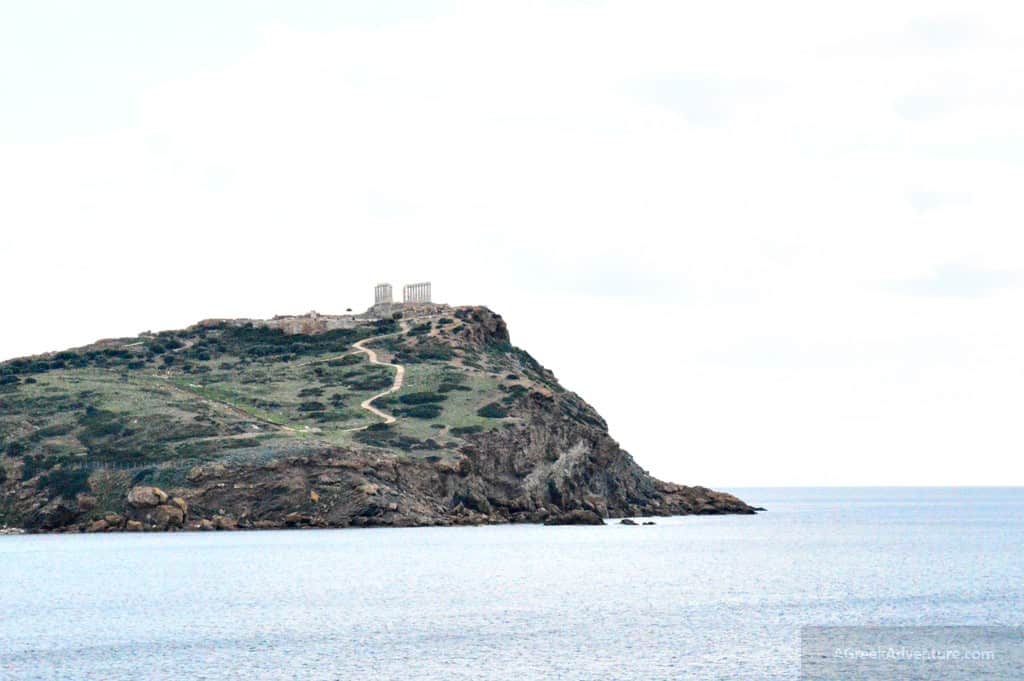 You will see people swimming even in winter.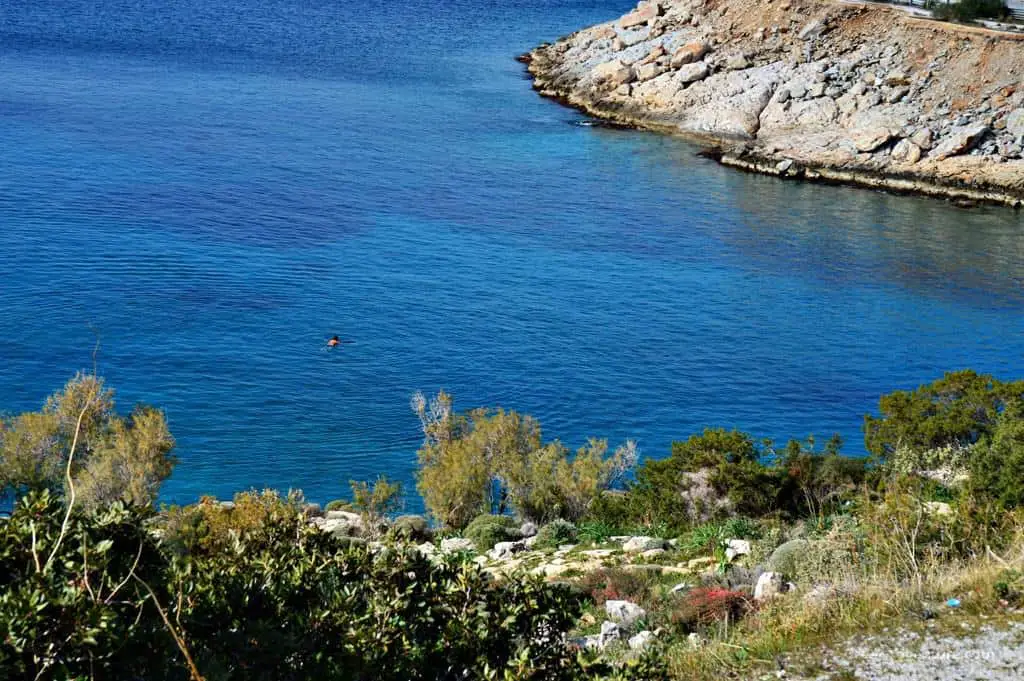 Along the way there are many popular places to stop either for a coffee or lunch. All by the sea. Places like Mavro Lithari, Anavissos, Varkiza, Lake Vouliagmeni and many more.
Many Athenians visit these places in summer for swim and snacks "mezedes".
Even at the way back the streets are like that.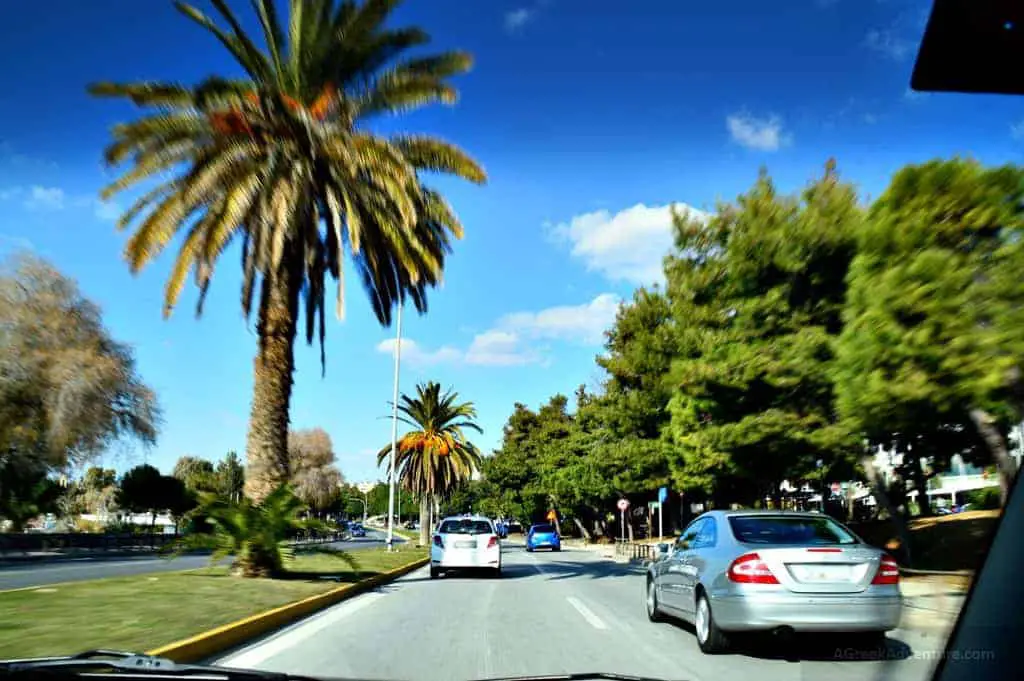 Short trips like this one, close to Athens, to see the Cape Sounion and the temple of Poseidon act like energy boosters since you go through a very nice part of Athens. It can "recharge your batteries" for a whole week. Try it out!
Also, read 9 Fun Ancient Greek Games for Anyone.