Here is a list of 47 best things to do in Athens, Greece, as you asked for it. Many come to Athens because it is a popular destination, but usually, they stay in for -maybe- 2 to 3 nights before hopping to an Aegean or Ionian Island.
But is Athens only for a couple of days or merely a weekend? The truth is it is way far from that. The reason? Athens covers a vast range of preferences, from ancient history to soft outdoors, culinary, and even hardcore outdoor activities.
Many ask us what the best things to do in Athens are. But, of course, there is more in Athens, Greece, than the Acropolis and the Acropolis museum.
You have Athens as a base you can experience at least 47 best things, whereas each can offer 47 more! We mean pretty complete and fulfilling experiences! This city is our base, so we know a lot about this city. Here is our list of those things that will cover various tastes of all ages and peculiarities.
Are you a tourist, a traveler (there is a difference), a business person, a family, or all these together? You will be able to assemble many things that will cover more than five days (at least). These 47 best things to do in Athens are language independent. You don't need to know Greek to experience them.
Sounds interesting, right? Let's explore the best things to do in Athens, Greece.
Things To Do In Athens Greece – Fun and Amazing Adventures!
Around the city, in all directions, a wide variety of hiking, adventure & extreme sports locations exist. So let's explore what to do in Athens in the active part.
1. Hiking & Trekking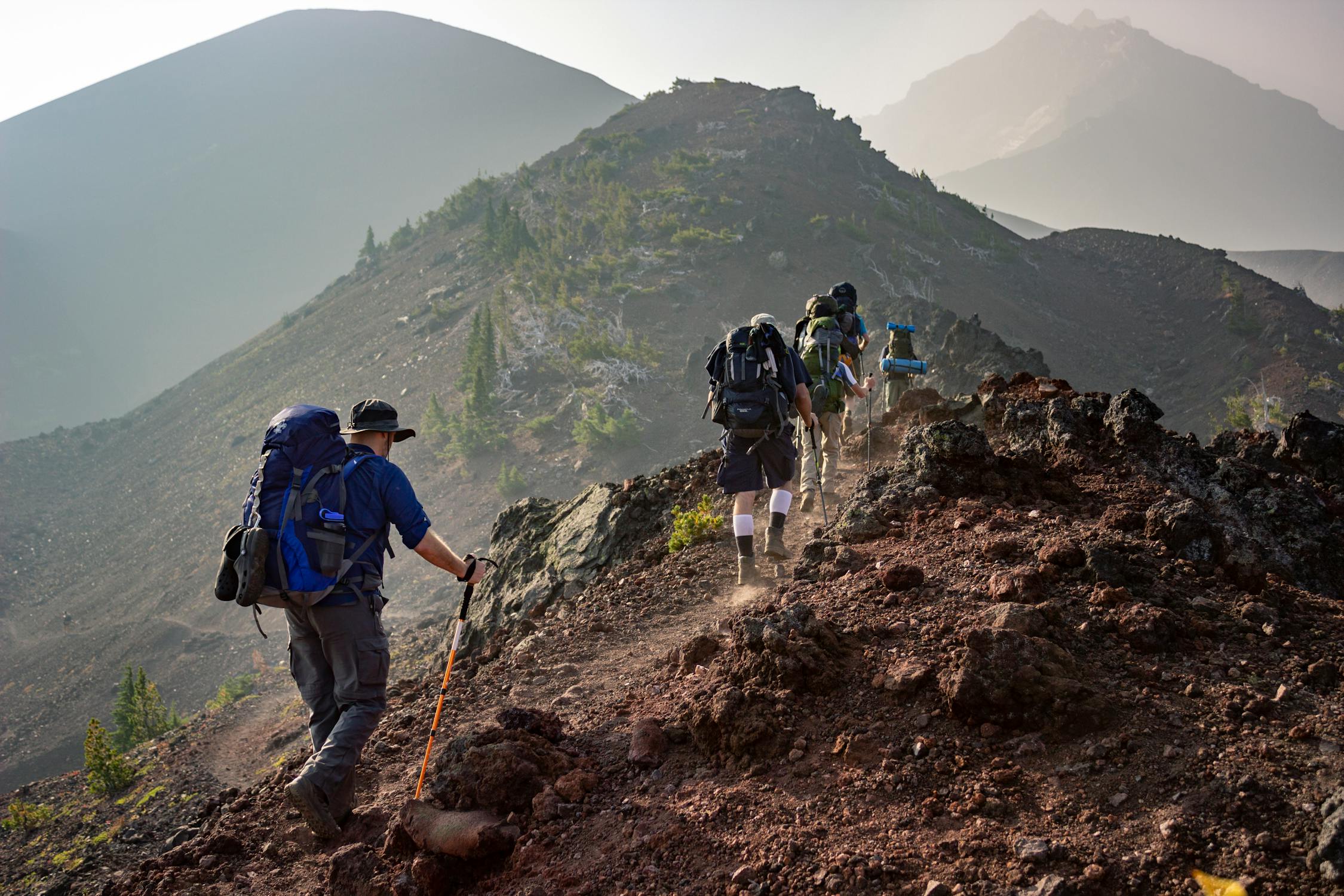 The mountains of Parnitha and Imittos are no more than a 1-hour distance from the city center. They are approachable with public transportation. Especially in Parnitha, there are tons of routes, ending to organized shelters with food, sweets, and wine. Read about some of them here.
2. Windsurfing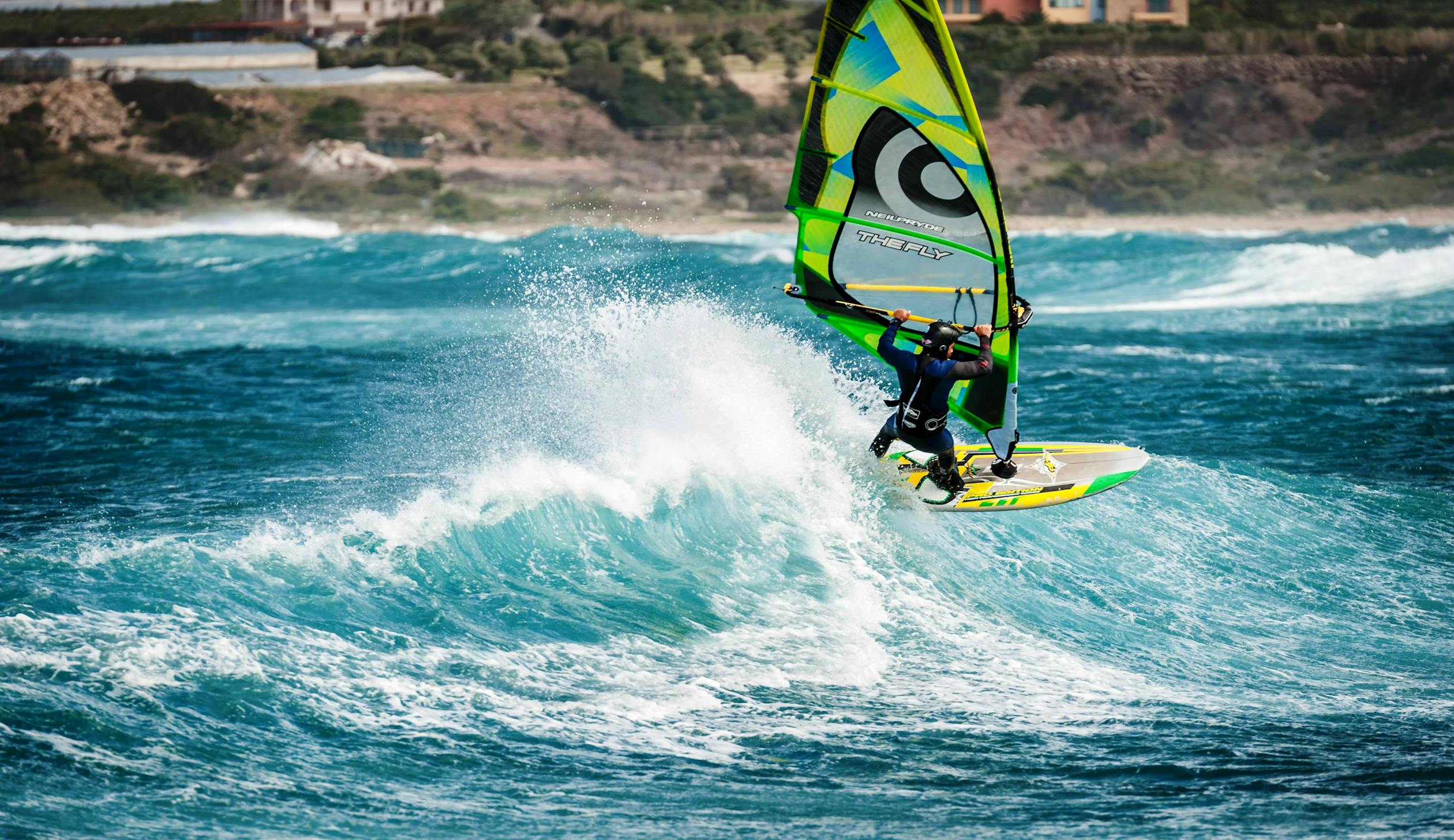 Try something different when you wonder what to do. Either inside the city (towards the east side of Athens, Greece like Saronida, Kavouri, Sounio, or at 45 minutes driving (approx 1.15 with public transportation). At Artemida village, you will find great beaches, surf and kitesurf bars, and facilities to rent equipment or get taught by professional windsurfers. If you want to rent a car, you get even more options in areas like Xylokastro, Chalkida, and more.
3. Stand Up Paddling
As above, you will find perfect conditions and installations at the beaches (known as Athens Riviera), so rent your equipment and enjoy seeing the sea. Attica has charming beaches, and SUP is one of the best things to do in Athens.
4. Scuba Diving
There are options to go for scuba diving near Sounio, close to the temple of Poseidon, overlooking the Saronic Gulf. Many scuba diving schools organize such trips there. That is if you don't want to move outside the city. If the latter is the case, even within a 1-1.5 hours driving distance, you can have a variety of scuba locations (i.e., near Loutraki or Corinth).
5. Sailing
You can rent a small or big yacht, sailing to any Aegean destination. You can do that for a small number of days too since many small islands with remote beaches are very close to the city. These guys here do a pretty good job.
6. Running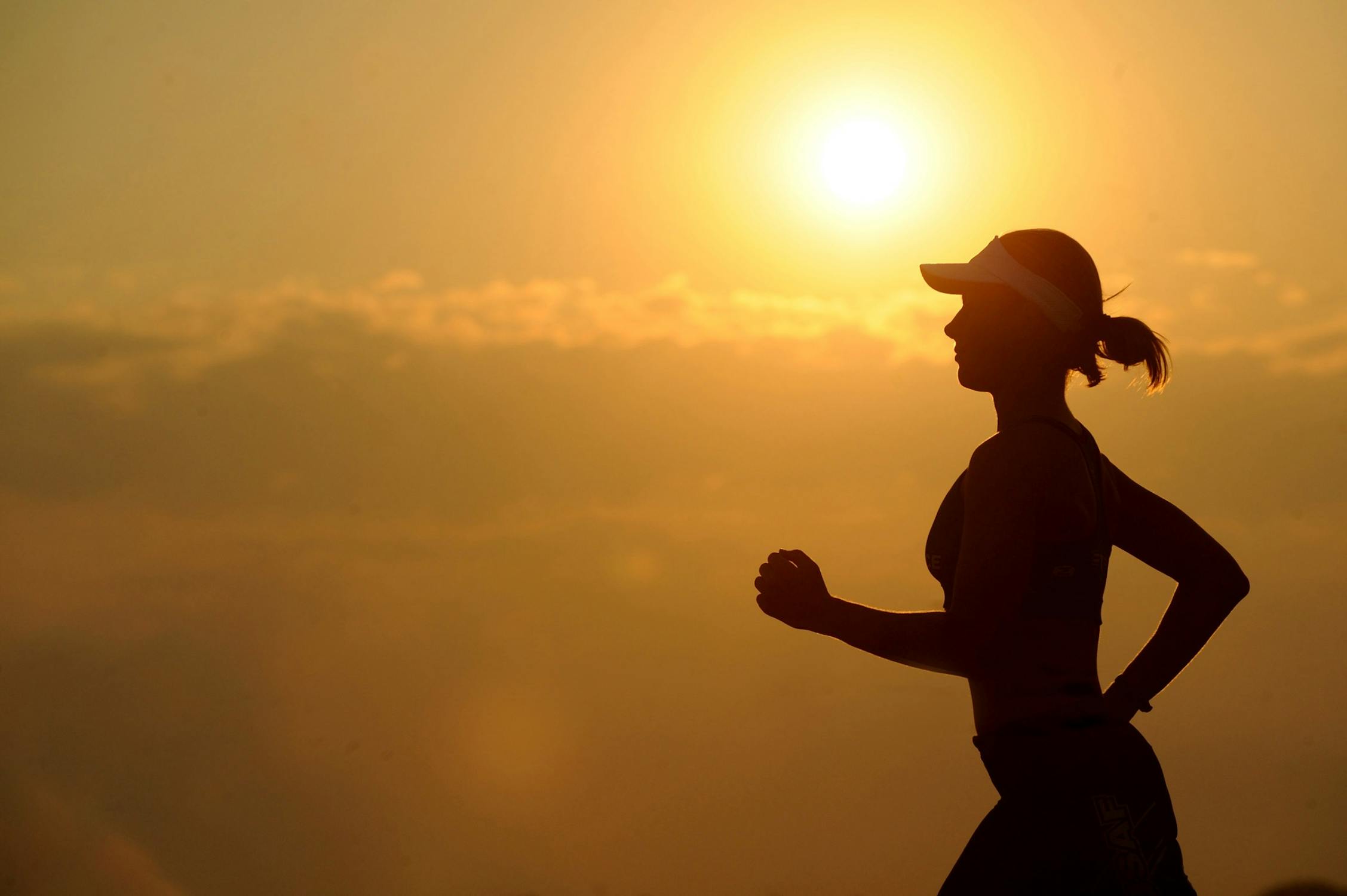 City running? Many races happen in and out of the town, in villages close to the Attica region.
Are you a trail runner? Just bring your shoes or buy a pair while you are here. Then the mountains of Parnitha and Imittos will provide you with a good range of difficulty levels to test your limits.
7. Rock Climbing
Parnitha mountain has various routes with a variety of levels of difficulty, and they are well marked and maintained.
Many Climbing Associations are based in Athens, Greece, so it is easy to find where to go. This guy can be beneficial if you are seeking such.
We climbed with him on the island of Lesvos. Even if he is not in the city during your visit, he will make sure to point you in the right direction.
8. Yoga & Meditation
Yoga, meditation, and wellness are a must these days. Either combined with hiking, trekking, or just yoga, you can attend a class as a drop-in and enjoy the benefits. Check this website where to find out a certified yoga trainer, a retreat, or/and yoga school.
9. Day trips
Don't just use Athens for a two-day stopover. There more things when you wonder what to do. You can stay in Piraeus and explore an excellent range of islands in just one day. Read this post for day trips from Athens.
There are many 1 or 2 day cruises leaving from Piraeus port. You can rent a car or a bike or a hog bike and explore these small islands without necessarily having to move out of the city.
Port of Piraeus leads to many Greek islands, like Santorini, Mykonos, Paros, Naxos, Ios, Kos, Rhodes, Crete, and so many more.
Also read: Ferry From Crete To Santorini Travel Guide
10. Cycling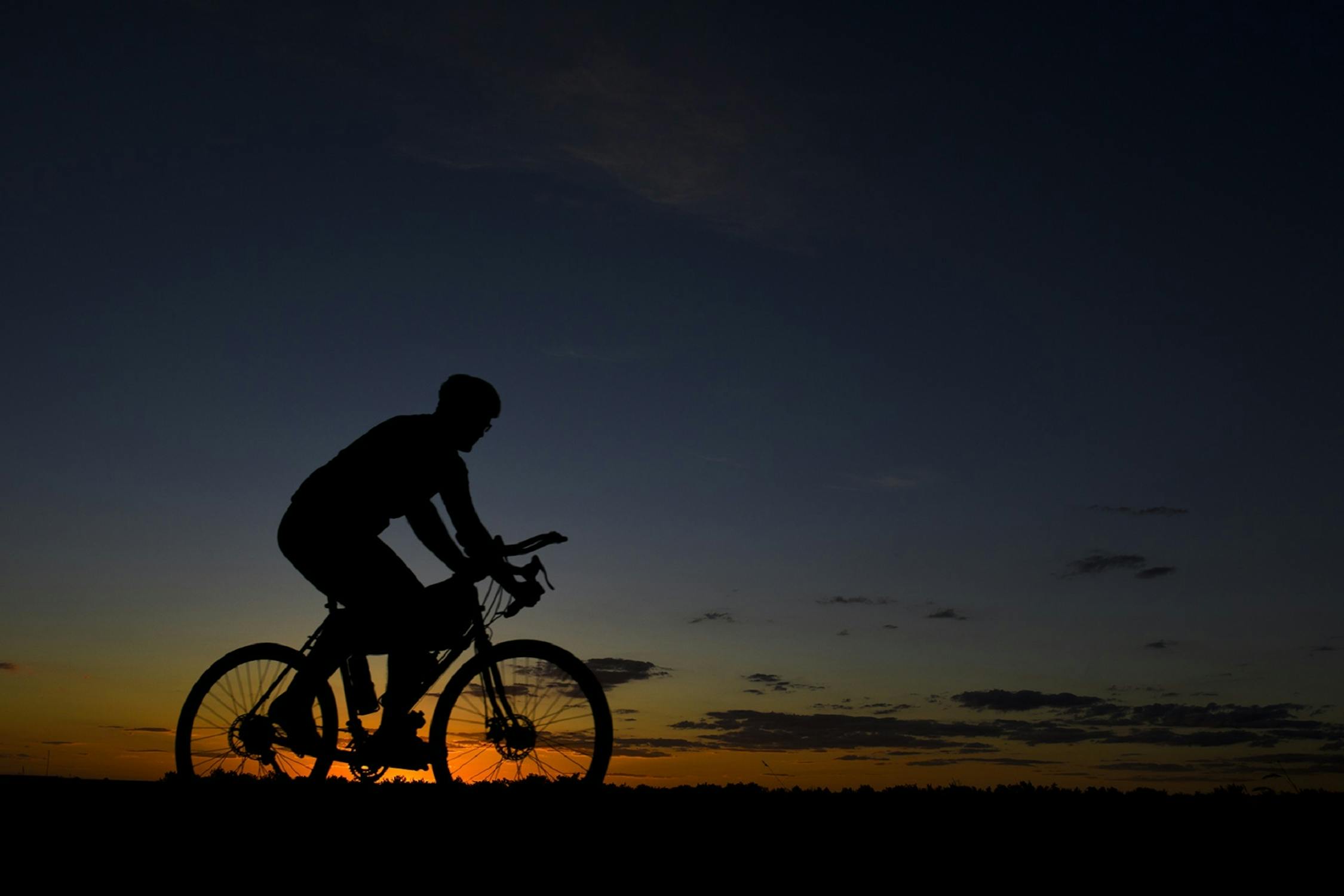 There is a tasty variety of locations for a mountain bike.
The city is relatively friendly for cycling around. Some cycling routes start from Piraeus Peace and Friendship Stadium with cycling by the sea, going through various locations near Glyfada.
After that, things become a bit difficult due to the lack of cycling dedicated pathways.
Some organizers put together cycling trips starting near Glyfada and go up to the Poseidon Temple in Sounio.
11. Walking Tours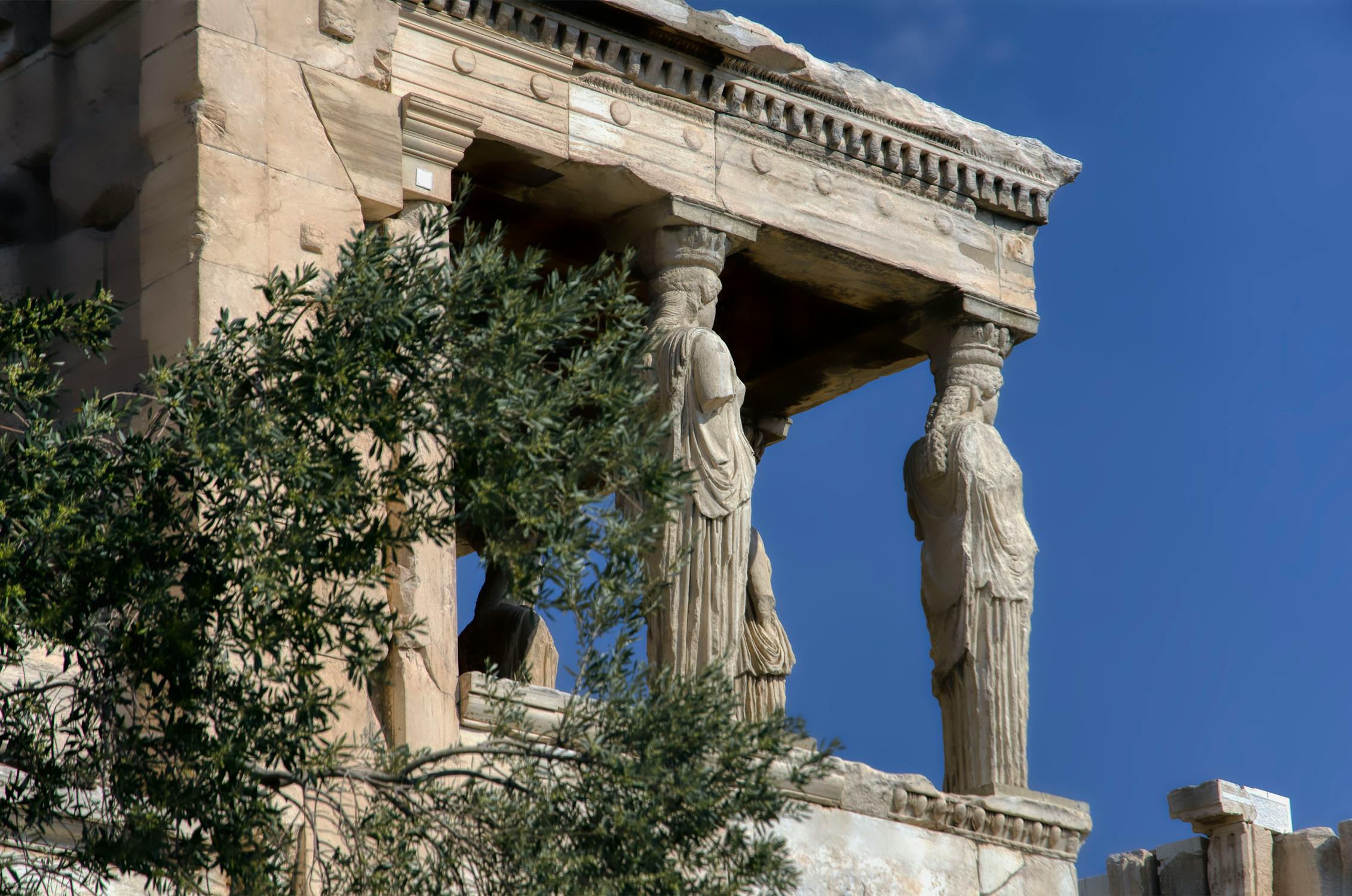 There are guides and small groups who organize walking food tours to satisfy any possible variety. For example, there is a walking tour related to historical monuments & sightseeing, another walking tour related to food, fashion, shopping, drinking, and many more.
Cultural Best Things To Do in Athens
Possibly one of the top reasons Athens Greece is known for. There are more than 100 ancient archaeological sites!!! 
12. Acropolis of Athens, Greece
If you don't visit Acropolis hill is like never being in the city.
The ancient Greek ruins of Acropolis are an attraction that is known all over the globe.
All your friends would ask you if you did that. But, apart from the great view, you will find this well-preserved monument to be more than just ancient stones. Do a little homework, and you will find out how its architecture and real meaning affected many civilizations.
13. New Acropolis Museum
Getting down from Acropolis Hill, you will have to pay a (long) visit to the modern Acropolis Museum.
It is a building that hosts spectacular treasures and artifacts under modern architecture. You will spend hours there.
Allocate time to have lunch or dinner at the rooftop restaurant. The view is excellent.
14. Plaka
Old Athens is here. Today it is a combination of ancient architecture and boutique bars and restaurants.
Some of the most exquisite tastes in any food are in and around this area. It attracts a massive amount of young people from all over the world — perfect space for day or night.
15. Anafiotika
Anafiotika is inside Plaka, where houses are built in an island style. Specifically, it is the architecture of the Cycladic island of Anafi.
It is like a hidden village under the north side of Acropolis, with small pathways. This village was built by Anafi's citizens when King Otto invited them to come and help in the restructuring/rebuilding of the city.
Walk through these pathways, and you will think you are in the Cyclades. Extra Bonus: Amazing Graffiti! 
16. Temple of Zeus
In 5 minutes, walking from the metro station of Acropolis is one of the famous landmarks. This temple (mostly known as the Columns of the Temple of Olympian Zeus). The remaining part of the Temple of Olympian Zeus is part of a colossal temple that used to be there.
17. Temple of Poseidon
The temple is at Cape Sounio. You can drive there or take public transportation. The exact location of Sounio has a small number of beaches, but there are more in the intermediate part (like Mavro Lithari, Anavissos, and more). The temple relates to the greek history of Theseus and the "black sail."
Aegeas killed himself there as he thought Minotaur killed Theseus. So the ship carrying Theseus back would have to have black sails if Minotaur killed Theseus.
Theseus was not killed, but sailors forgot to change the sails due to celebrations, so Aegeus thought the opposite.
The Aegean sea took her name after him. The sunset from the temple is spectacular, and there is a small coffee shop on the spot to relax and enjoy the view.
18. Byzantine Churches
There are such all over the city. Some are near the mountains of Imittos and Parnitha. Such churches are Agios Eleftherios Church, Church of the Holy Apostles, Daphni Monastery, Kaisariani Monastery, Church of Panagia Kapnikarea, Church of the Pantanassa, Petraki Monastery. You can also visit the Byzantine and Christian Museum.
19. Museums
Plenty of museums in Greece are spread all over Athens, and in some, you can experience Greek art (contemporary and Ancient). It would be best if you visited the: National Archaeological Museum, War museum, Floating Naval Museum, Museum of Cycladic Art, Benaki Museum, the Jewish museum, Greek Folk Art Museum, Museum of Greek Folk Musical Instruments, Spathario Museum of Shadow Theatre, Emotions Museum of Childhood, Museum of the Ancient Agora, Numismatic Museum, National History Museum (Old Parliament). 
Benaki Museum is one of the most beautiful neoclassical-style buildings in Athens.
National Archaeological Museum is a must if you want to experience the past (and Greece). National Archaeological Museum is at 44, 28th of October (Patission) str.
20. Art Collections & Galleries
When it comes to contemporary art and modern art you need to visit the "Taf The Art Foundation," "Deste Foundation Centre For Contemporary Art," "Frissiras Museum," and many more where private collections are exhibited.
21. Ghazi
Ghazi took its name after the old gas factory in the city. Take the Metro to "Kerameikos." Here you will find another variety of restaurants, bars, and events.
Inside the restored Gkazi (gas) factory, many events and exhibitions take place all year long.
22. Lycabettus (via Funicular)
Mythology claims that The Lycabettus hill was created from a rock goddess Athena dropped there. The top of the Lycabettus hill hosts a church and a nice restaurant.
At the hillside is a theater where many concerts take place during spring and summertime. The surrounding location is one of the expensive ones (Kolonaki).
23. Syntagma Square and around
Many consider this as a central meeting point, yet it is not. The things to see here is the Parliament, the tiny coffee houses around the lower square (yet a bit pricey), and you can access the National Gardens for a nice walk.
When you are in front of the Parliament, feed the pigeons and watch the Guard change. The Guard changes in front of the Monument of the Unknown Soldier.
If you plan to do some high price shopping, then the Kolonaki is at 5 minutes walking from there.
24. Monastiraki Square
The first time you see this square is a "gathering of all nations." Many (really many) people meet here and then move to Psiri, Plaka, and Thissio.
A good number of rooftop bars exist here, with a spectacular view of the Acropolis.
Monastiraki square is surrounded by many ancient monuments and several buildings having their origin in the Ottoman period.
The well-known Flea Market is also here. It is a road with many shops that end to Thissio.
25. Athenian Street Art
While you walk inside Athens, you will see lots of graffiti. We refer to art as critical visual elements, and imposing meanings characterize these works.
You can find such in Anafiotika (as you leave that "village" inside Athens) and in the areas around Athens center.
Such contemporary graffiti represent the feelings of the city. For example, if you visit the yoga place mentioned above, you will see a vast Hanuman at the building entrance.
26. Penteli Observatory
If you plan to visit this mountain -and a suburb- of Athens, then arrange to go to Penteli Observatory, the National Observatory. Here is the schedule.
27. Stavros Niarchos Foundation Cultural Center (SNFCC)
A brand new multi-facility to spend lots of time during day and night. It is a cultural center, and you will find many things to do here. For example, if you like city running, many teams meet here and run.
In SNFCC, you will also find bikes to rent for short or long rides, having SNFCC as a base.
28. Panathenaic Stadium
A must-visit just for the pleasure of seeing it. That is a stadium primarily used for ceremonies. Great for pictures and to know the story behind it. Its history is related to the modern Olympic Games.
29. Herod Atticus Odeon
That is a place to visit and feel the ancient spirit of Greece. Many events, concerts, and theatrical performances take place. Many are in Greek, but (depending on the summer period) there is a variety that is "language-independent."
Fun Things To Do in Athens with Kids
Visit the National Gardens (next to Syntagma square) and feed the ducks or chase the pigeons. Enjoy the luscious green of this city oasis.
Volunteer and save the sea turtles — every weekend at the Sea Turtle Rescue Centre in Glyfada (Athens Riviera).
Get creative at the Hellenic Children's Museum and play Greek games with Greek kids.
Play & learn at the Stavros Niarchos Foundation Cultural Center (SNFCC) in Faliro. That is an all-seasons complex devoted to greek culture.
Ride the "Athens Happy Train." A toy-like street hop-on train. Tour starts from Syntagma Square & Monastiraki Square, going through the historical center of the city, the old neighborhoods, and the hill of Acropolis.
Visit the Goulandris Natural History Museum at Kifisia, Athens, Greece. There are departments of botanology, entomology, marine biology, minerals, and paleontology. It is one of the most visited museums by schools.
Visit the Attica Zoo Park. It is enormous with lots of animals and things to do and learn.
The zoo occupies 20-hectares and is located in the Athens suburb of Spata, Greece, and is open 365 days per year. It is home to around 2000 animals representing 400 species.
Best Things To Do in Athens: Food, Wine & Nightlife
Read this post here about 25 Delicious Dishes of Traditional Greek Food in Athens and all over Greece.
30. Greek Coffee
Is it Greek, is it Turkish? Who knows. Many claim the origin of this coffee, but you have to taste it. So leave aside espresso or cappuccino and instead drink this one.
Find places where they slowly boil it inside warm ash/coal and avoid the "instant" version. That means, avoid "large chain" coffee houses. Seek traditional ones.
They are named "kafeneio" or contemporary ones that make coffee like that. But, when appropriately prepared, it is an entirely different experience for taste and aroma.
Accompany it with a glass of cold water and maybe some sweet delight or some "koulouri." It is the kind of coffee that you have to stop and take a break to enjoy it.
31. Best Things to Do in Athens: Street Food
You may hear about street food and come to worry. In Athens, this is not the case. If you have dirty kiosks or smelly canteens in mind, you are lucky as these are rarely met in Athens.
Street food inside the city means small food shops that make "Souvlaki" and other non-Greek ethnic delicacies (like Fallafel) to take away or eat on the spot. They are delicious.
32. Vegan, Vegetarian, Hallal Food cuisine
For those who avoid any meat or pork only, the variety is enormous. There are halal-specific restaurants (for Muslims, Jews). An extensive range of snack shops or restaurants serves snacks and meals suitable for vegans/vegetarians.
33. Nightlife action
Better not to expand to this one as the general rule for Athens, Greece is "everything goes" for every taste, age, preference, or orientation.
The crisis has affected nightlife too, but depending on the day of the week, people will meet for coffee or a drink, while things will get a bit wilder on Friday and Saturday mostly.
Every different suburb of Athens has diverse days where people get out and various options to have fun. But, of course, this is also affected by the season.
34. Psiri
A growing place where you can mostly find small bars and small restaurants. During day time, the city has crowds and lots of traffic due to many flea market-style shops.
During night time it is transformed into an all-Athens-stage. You access it from Monastiraki Station, and you walk in it. So don't try to fit a car on those narrow roads.
35. Thissio
A great area at walking from Acropolis, with many coffee houses and bars, plus a few good restaurants with a great Acropolis view.
A stone-paved road starts from Thissio, ending in the Temple of Zeus. In the intermediate, you have additional options for different stops and explorations while watching Acropolis all the time.
36. Food & Wine Tours
A small but intelligent amount of services provided by locals exist to help you taste the city (literally). There are food and wine tours, even cook-with-a-local tours.
37. Cine Paris in Athens
This cinema was built in the early "20" s. It was constructed by a Greek hairdresser, who lived in Paris, so he named it Ciné Paris! It was the first that made the first outdoor cinema.
Leisure Best Things To Do in Athens
38. SPA's
A good number of SPAs exist mainly inside hotels. As mentioned, there are hammams for those who seek a different type of relaxation. Do aim for Hammam houses for a different kind of experience and relaxation.
Also read: 13 Best Hotels in Athens Greece
39. Agora – Athens Central Market & Varvakeios
If you stay in an apartment and want to cook, then go there to shop for fresh materials. Outside these, you will find many shops that also sell fresh herbs, nuts, and spices.
40. Souvenir Shopping
You will find a wide variety of such near Monastiraki and inside the Monastiraki Flea Market.
41. Fashion & Shopping
Well, there are shops for any taste anywhere, if this is what you like to shop like in any other city.
42. Hop on-Hop off Bus
There are such options who can take you to many places inside Athens and even to the beaches. Here is one and another one and another one here. So wear a hat, take plenty of water and your camera.
Athens Greece Weather & Temperature
If you plan to travel to Athens, better do that between March and May & from September to November. Spring and fall weather in Athens is fantastic.
There are fewer crowds & airplane tickets are cheaper compared to summer. Check this post for the weather in Greece, in general.
In the winter months (December to February), Athens is chilly but far from cold. As a result, the weather is mild, and sightseeing can be comfortable.
March-May: Walking around Athens, exploring Acropolis and Ancient Agora will be far comfortable. Fewer tourists and mild weather. The coast is less than 15km away from the center of Athens.
June-August: Hot season in all ways. Large amounts of inbound tourism. Tourists usually stay in Athens for a day or two and then head to the islands.
Athens is far more than that, of course. In mid-August, some businesses in Athens close for vacations, so plan. Temperatures hit high scores (about 40-43 Celsius). If you are on for culture, then a range of festivals happen during that time.
These are: Athens & Epidaurus Festival, International Jazz & Blues Festival, Rockwave Festival, Athens International Dancing Festival, August Moon Festival
September-November: The weather is still warm but not boiling. Things are happening in the city, among which is the Athens International Film Festival. Hotel and related prices drop a bit.
December-February: There will be rains but not that often as Athensdoesn'tt have a tropical climate. Most storms will happen in December and June.
At the end of January, you may encounter 10-15 days where temperatures and close to spring (Alkyon Days).
Room prices are far better. In February and the first days of March, the Athens Carnival takes place.
Best Things To Do in Athens With Guides
In the last five years, a series of really well-organized tours of Athens, or nearby locations, has been thoughtfully developed, even day excursions. In addition, there are tours related to culinary events, sports activities, cultural activities, and many more.
You will find wheelchair-accessible tours, skip-the-line ones, private tours, and more. There are around 400 different styles of tours in Athens all the time.
Since Athens is close to other landmarks and exciting locations, you can choose a day trip tour. Click and read this post for ideas. We have been to all these places.
This reliable tours and tickets provider works with locals, and we have tested them both in Greece and abroad.
Here are selected Athens tours and why to get these (a piece of advice from locals).
Where to stay in Athens, Greece?
Athens is a big city. Most of the things you want to see are in and around downtown. The accessible areas near the Athens center are Plaka, Monastiraki, Syntagma, Koukaki, and Kolonaki.
With these, you have access to Metro or even walk to most landmarks and things worth seeing.
Are you visiting the islands? Here is a list of suggestions relative to the Athens center. If you need to be close to the port, these are suitable (in Monastiraki): Adrian – A for Athens – Plaka – 360 Degrees.
In Plaka
In Monastiraki
In Koukaki
In Syntagma
In Kolonaki
In the port of Piraeus
Athens International Airport to Downtown Athens
After arriving at Athens International Airport, you do want to get to your hotel in Athens. Maybe you need to take the ferry from Piraeus directly after your flight?
Athens airport is around 30-45 minutes from the Athens center, but there are many ways to get into the center, and it is not that expensive.
For all cases of buses and Metro, you can buy your tickets at the airport, same as in all European cities.
Getting from the Airport to Athens Greece center
There is a range of lovely hotels near the airport, but we assume you are not staying at one of those. If you don't rent a car for your Athens itinerary but need to get to your hotel or ferry, then you have three options:
Grab a taxi
Take the bus
Ride the Athens Metro
Airport Taxi to the city center
Cost is no more than 38 euro (airport to Athens center comes with that flat fee), making it cheap enough for two persons or more.
These taxis are relatively spacious and comfortable. You will find plenty of waiting right outside your arrival gates. No need to walk far.
Taxis in Greece come in yellow color. Taxi fares change when you either get to the airport after midnight or arrive at your destination after midnight with a cab. In that case, the flat fee goes up to around 30%.
In summary:
Day time tariff (05:00-24:00) from Athens Airport to Athens city: 38 €
Nighttime fare (24:00-05:00) from Airport to Athens city: 50 €
Athens Airport Metro to center
Clean Metro, but not easy to get to it, and you will have to walk a bit. There are trolleys in the airport to get your luggage near the Metro entrance, but you need to walk (around 10 minutes). Before entering the station, there are ticket counters. So, better get your ticket from there.
Finding the right platform is not that complex, for example, in cities like London, Barcelona, Paris, etc. There are few and specific ones, so it is nearly impossible to make a mistake.
Metro is not available after 11.30 pm (runs between 6.30 and 23.30). The ticket cost is 10 euro p.p., but you can book a couple of tickets for 18 euro or even a triple one for 24 euro.
Taking the bus from Athens Airport to the center
The bus comes at 6 euros p.p. Four different buses serve four other locations in Athens.
Bus X95 bus taking you from the airport to Syntagma square. From there you can choose another line or taxi in all directions in Athens.
The Bus (X96) to get to Piraeus port
A different Bus (X93) for the Kifissos Avenue Rural Buses station
Another Bus (X97) taking you to Elliniko (East of Athens)
Athens Greece Map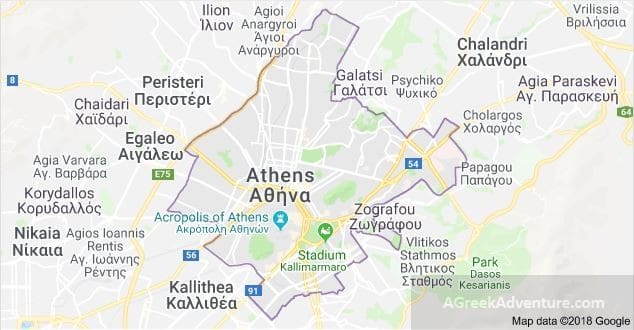 For many, Athens's boundaries are not clear enough. For example, many travelers think that the broad historical center is the city of Athens. However, Athens is another municipality in the wider Attica region and the largest one.
Locals consider Athens, the sum of many municipalities that extend to the North, East, West, and South part of Athens's historic center. So when you search for accommodation, don't get confused if you see a location named Kifissia, Athens or Glyfada, Athens. That is a different municipality inside Athens city but in another direction.
Conclusion on Best Things To Do in Athens
Athens is a highly safe destination for tourists. Period. On top of that, it is fascinating and not just for a couple of days.
If you plan to experience these best things to do in Athens above, you realize that you need quite a few days to have a quick walkthrough. But, as you understand, there are tons of things to see in Athens and many ideas on what to do in Athens.
All kinds of cultural elements and activities blend in a lovely way in Athens. Best thing? When you want more, you can take a boat and move to the exotic islands of Greece!
Enjoy.
Did you like our post on the best things to do in Athens, Greece? Then, also consider the