Did you remember when we told you about our canyoning tour, as part of our staying at Daphne's place? Well, sit back and enjoy as here comes another adventurous story.
We arranged with Mountain Escapes guy (Tassos Andreou) to participate in one of their mountain escapes canyoning tours. This one was at Osios Loukas. The place is named after a small cute church related to that saint.
The place is full of waters and we would participate in one of the routes. There are 2 of them.
Walking towards our canyoning route start
First impression: This guy is a guarantee that you will have a great time and lots of fun. He is constantly smiling, and has an eye for safety too.
We walked on our starting point carrying our equipment. Even the route was very nice and we had laughs getting there.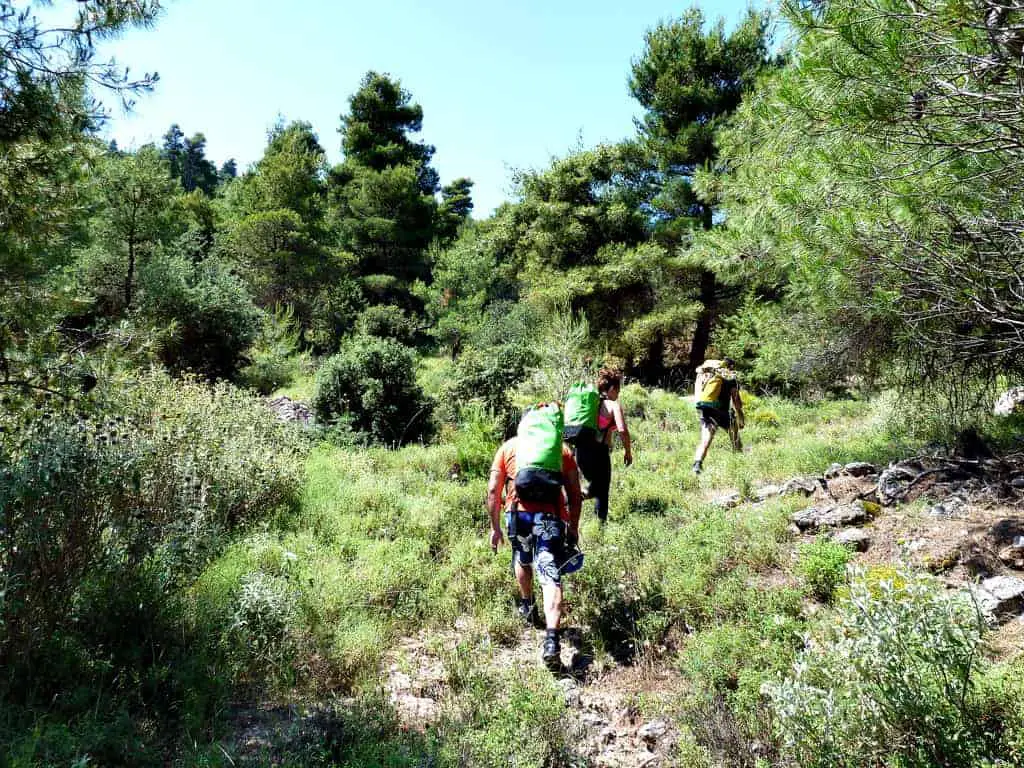 The whole team was a bunch of cool guys and girls who really enjoyed nature.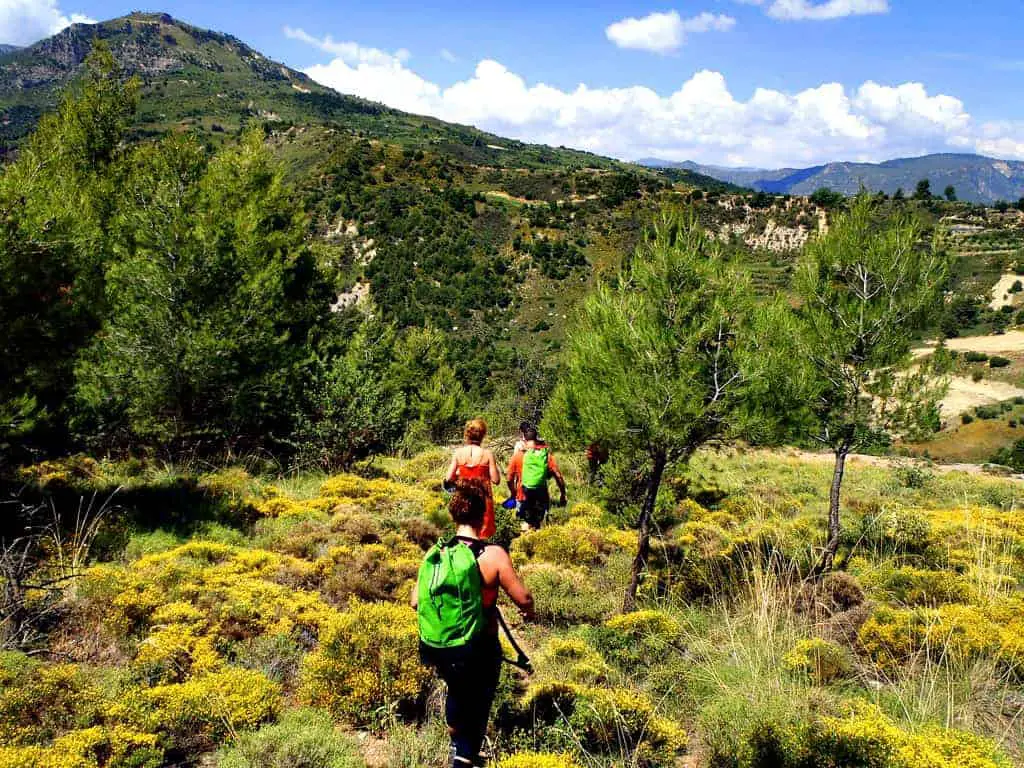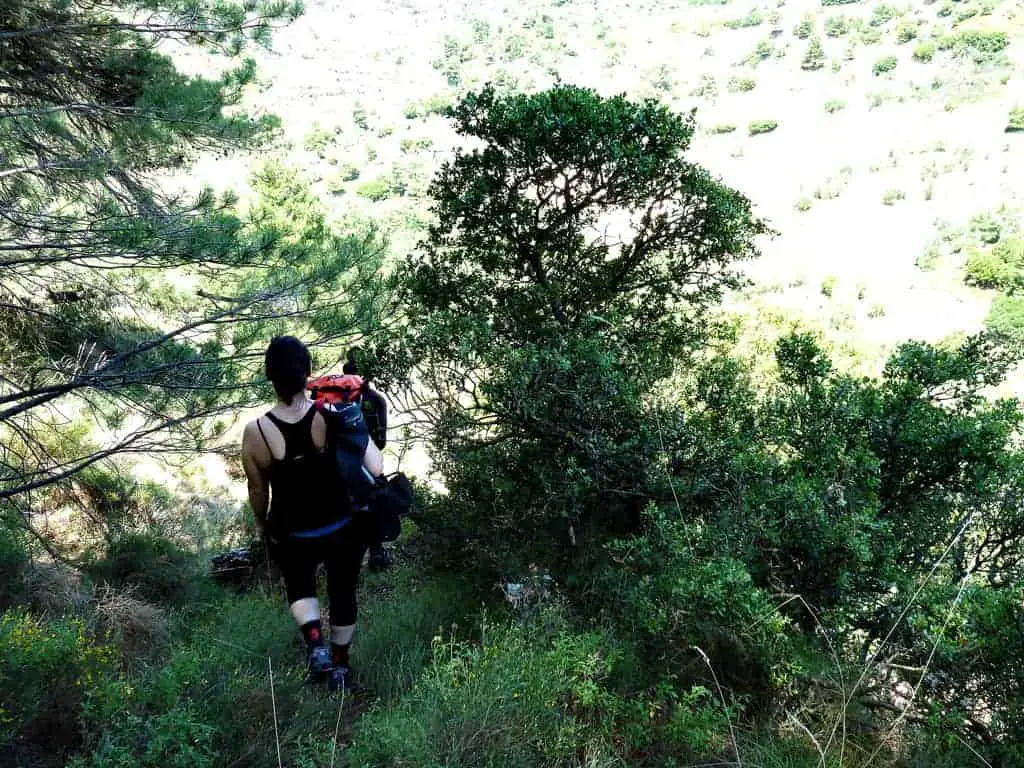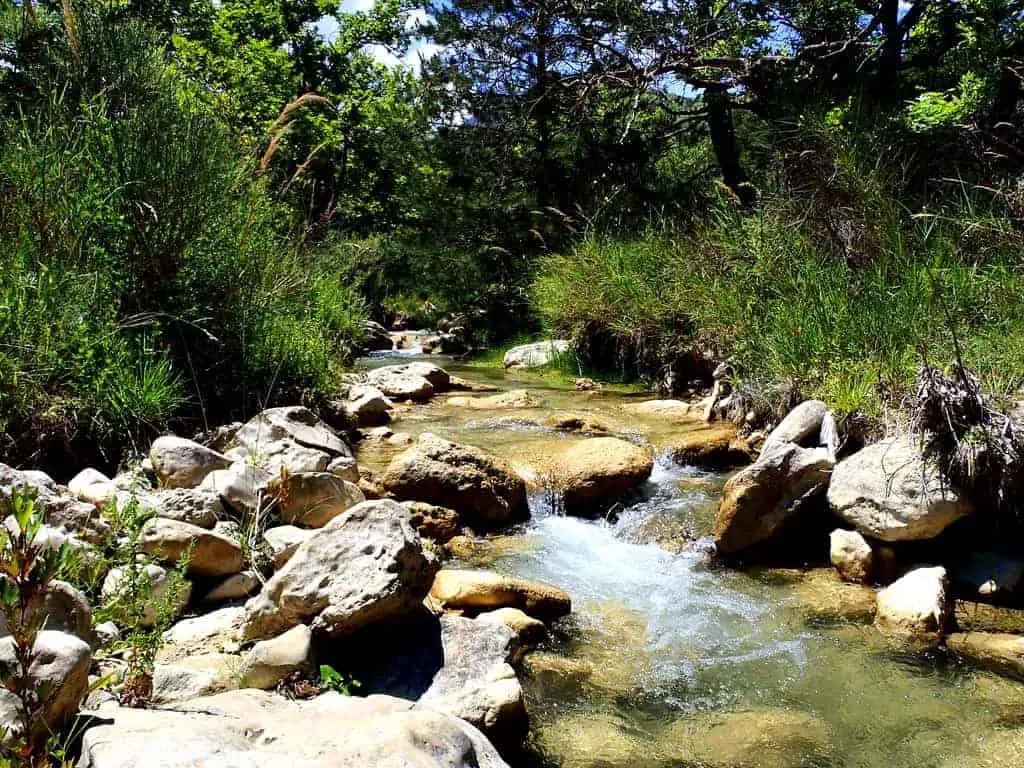 Ropes, grips and safety lessons before the canyoning tour
Tassos is really serious about safety, so we had to learn (or get a fresh up for those who have done this before) about safety, how to hold ropes, etc. Of course we did practice on the spot as almost all of us had different level of experience with canyoning.
Tassos is an ICOpro instructor. These guys take your safety and fun seriously.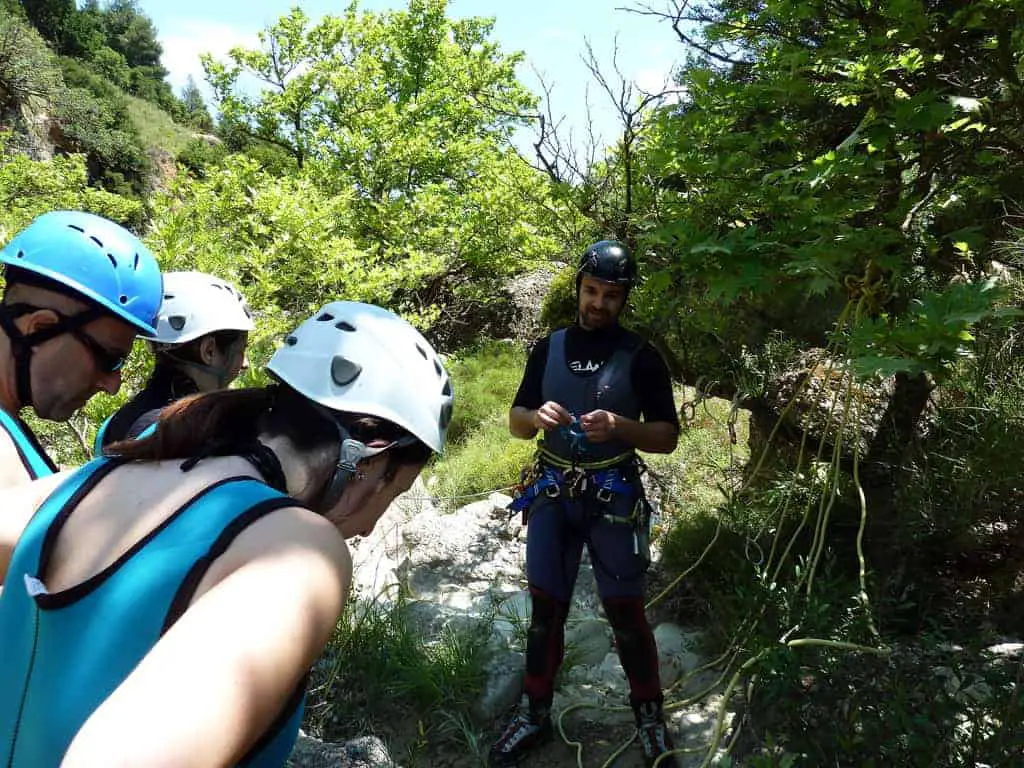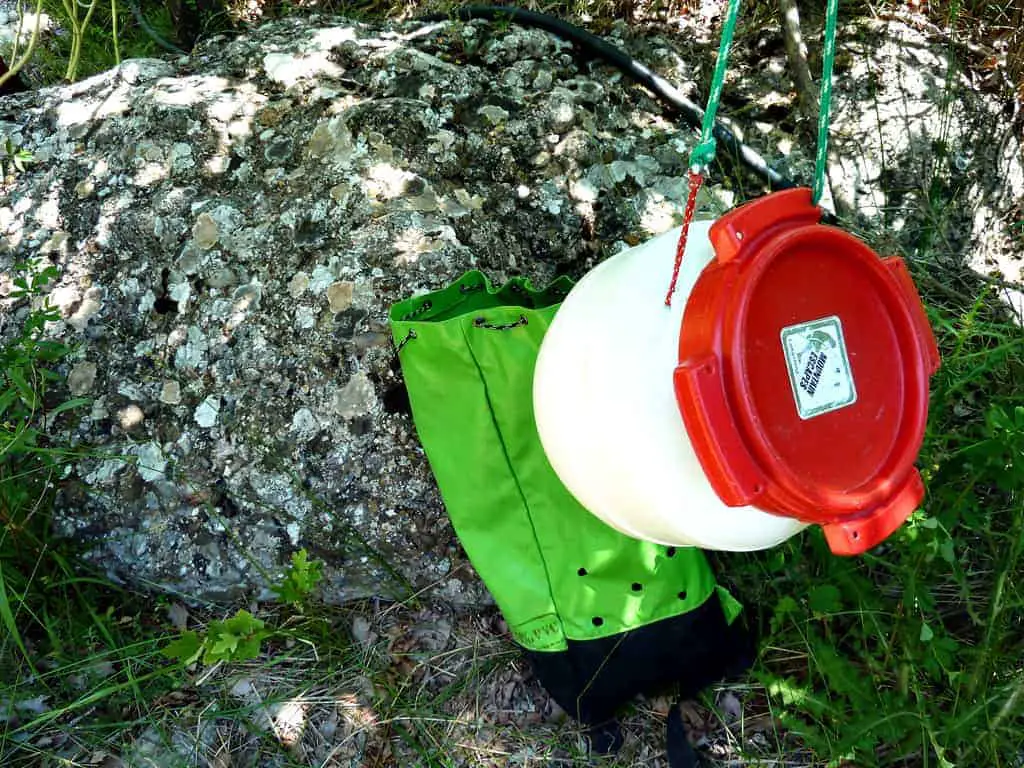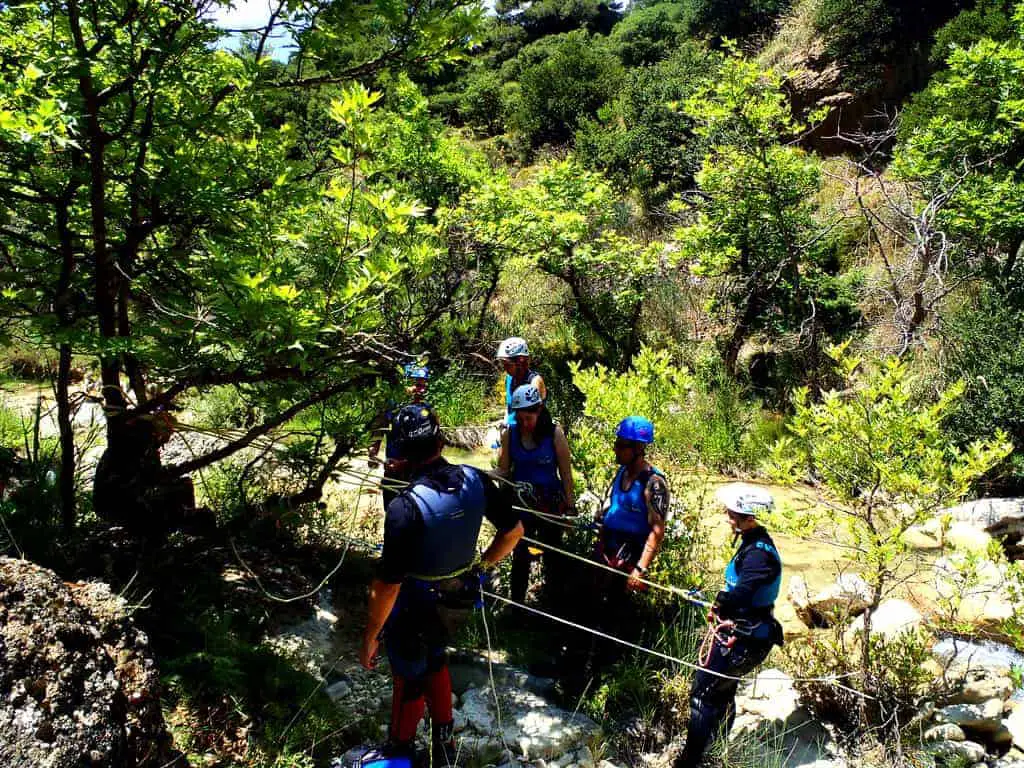 We are ready for some canyoning fun!
I believe that one of the funniest things in canyoning is jumping into the water! When you know that the pond ahead is deep enough you can jump-dive from high or slide into it.
In all points Tassos was preparing the ropes for our next step.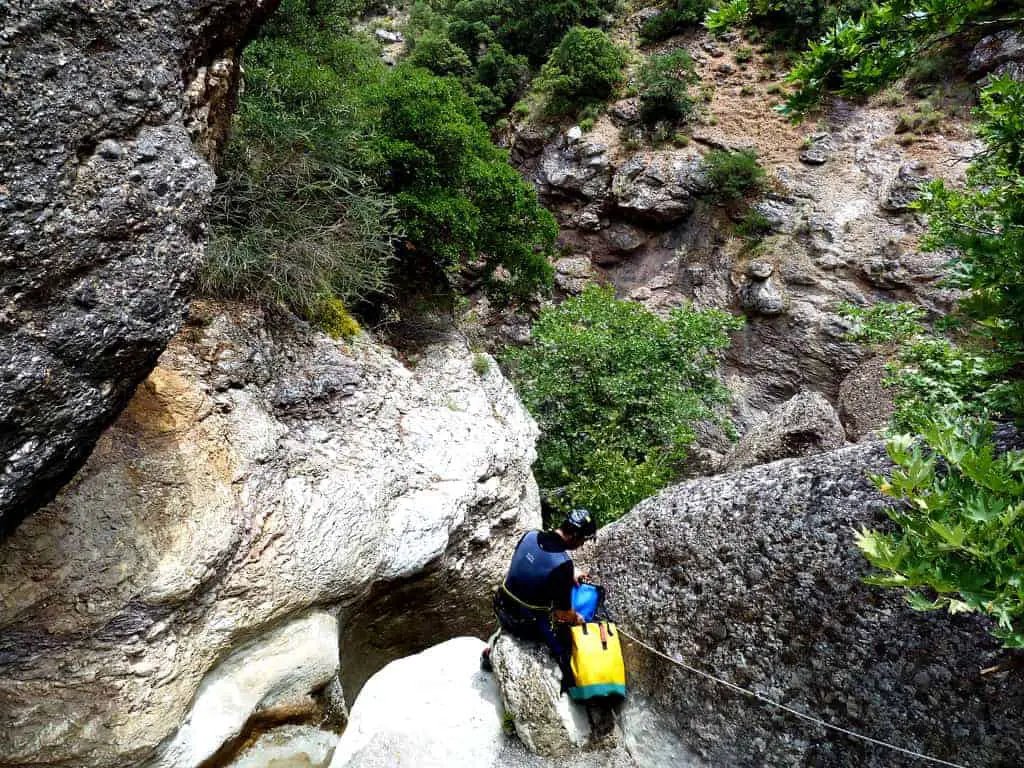 Enjoy a series of different points where we had fun.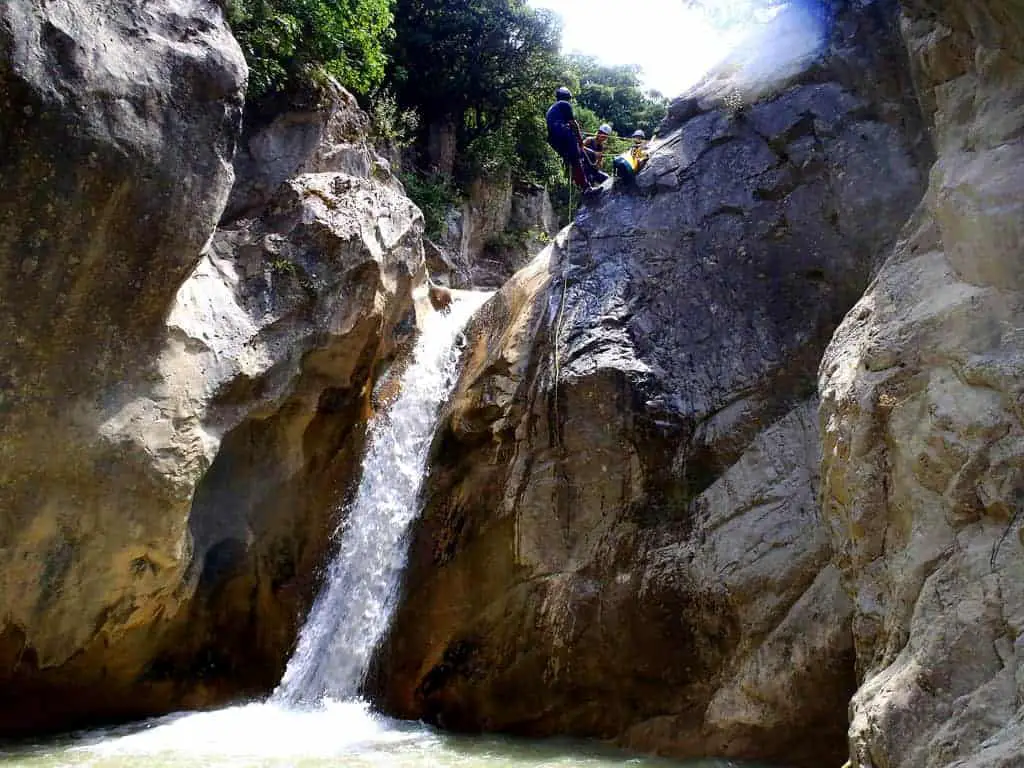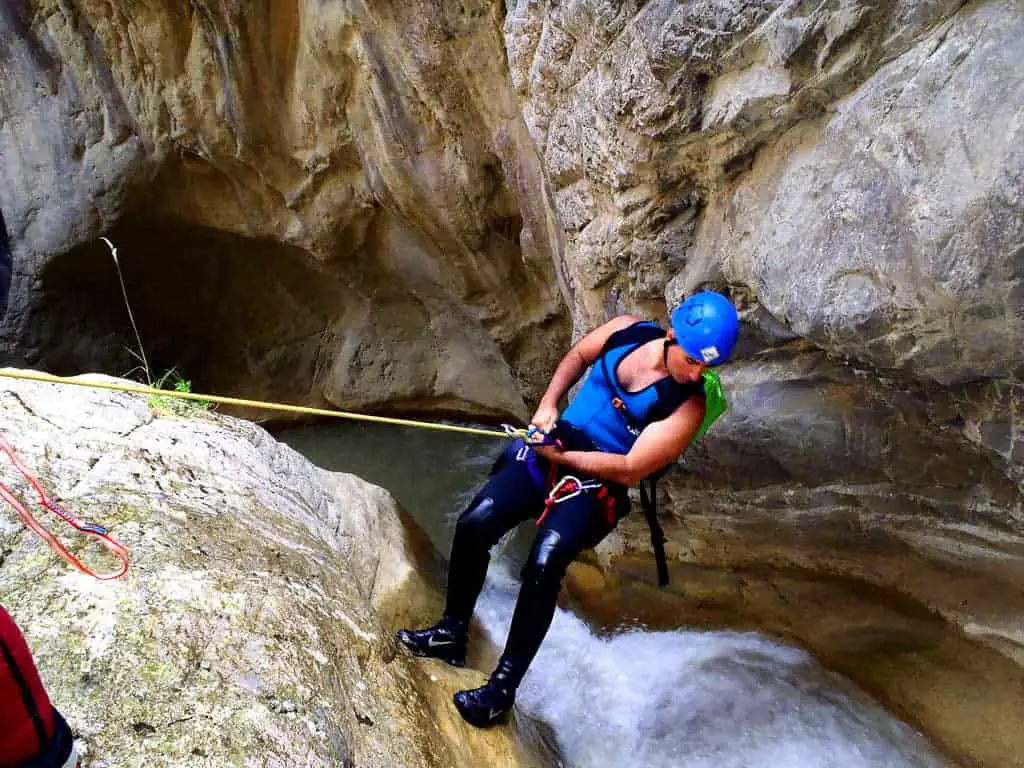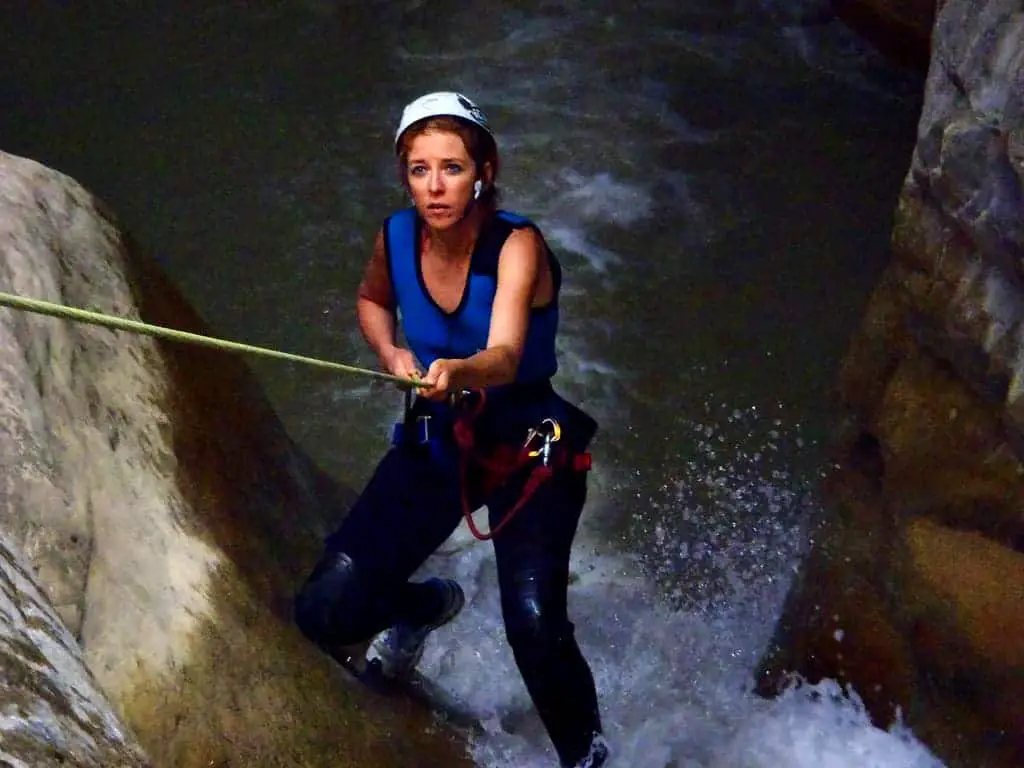 This point is easy but you had no grip to go down easily. Tassos served as a 'human ladder".
Bombs away!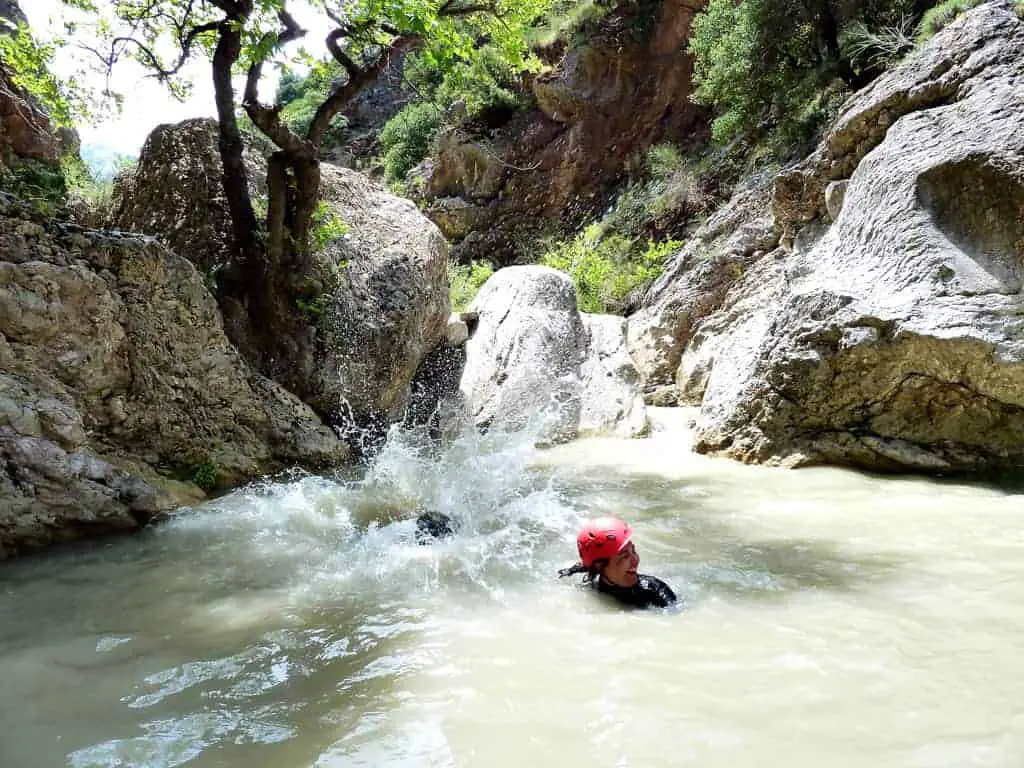 Then you have to swim away.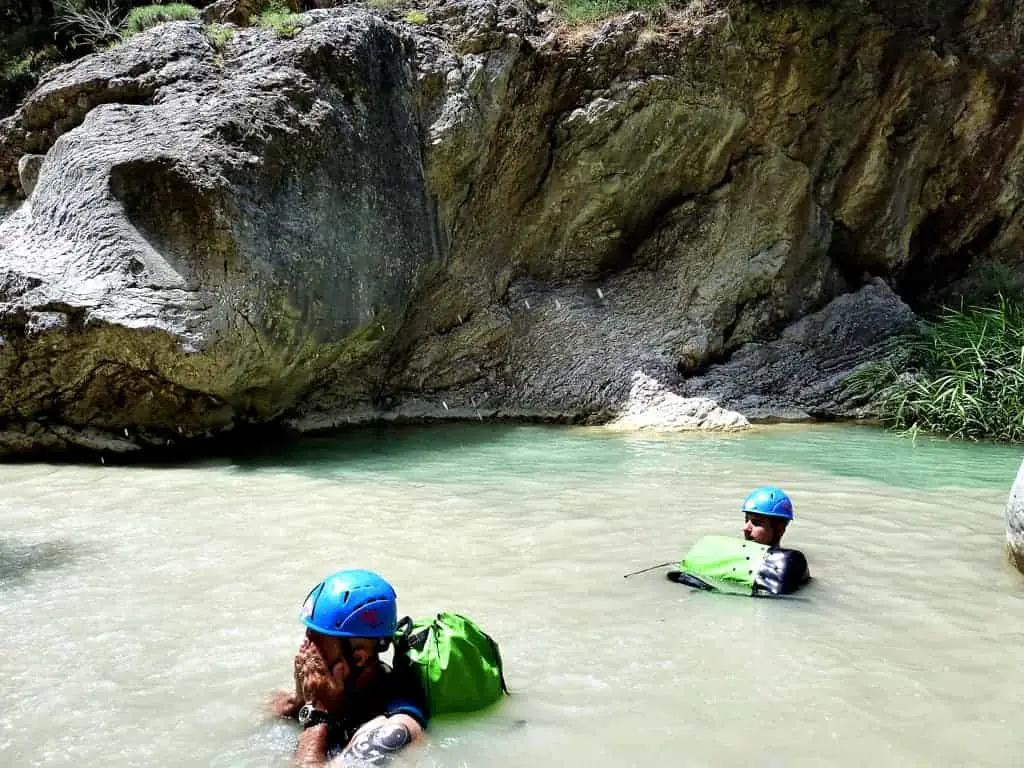 Nothing like a cool small waterfall to take the heat away.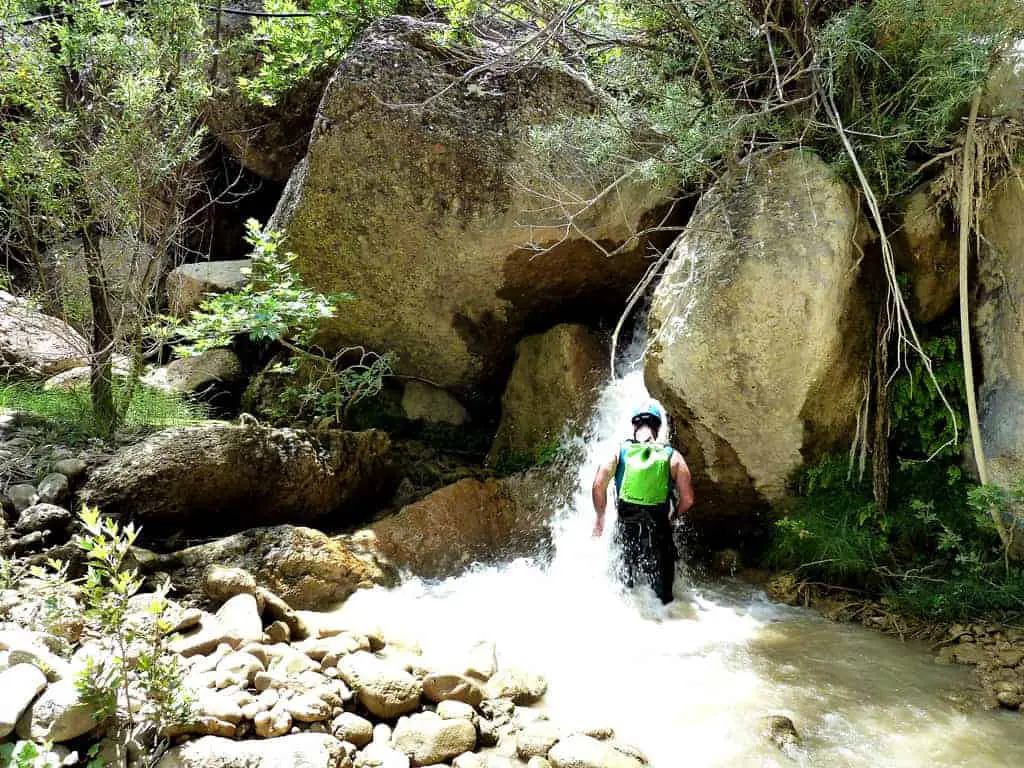 This one was easy.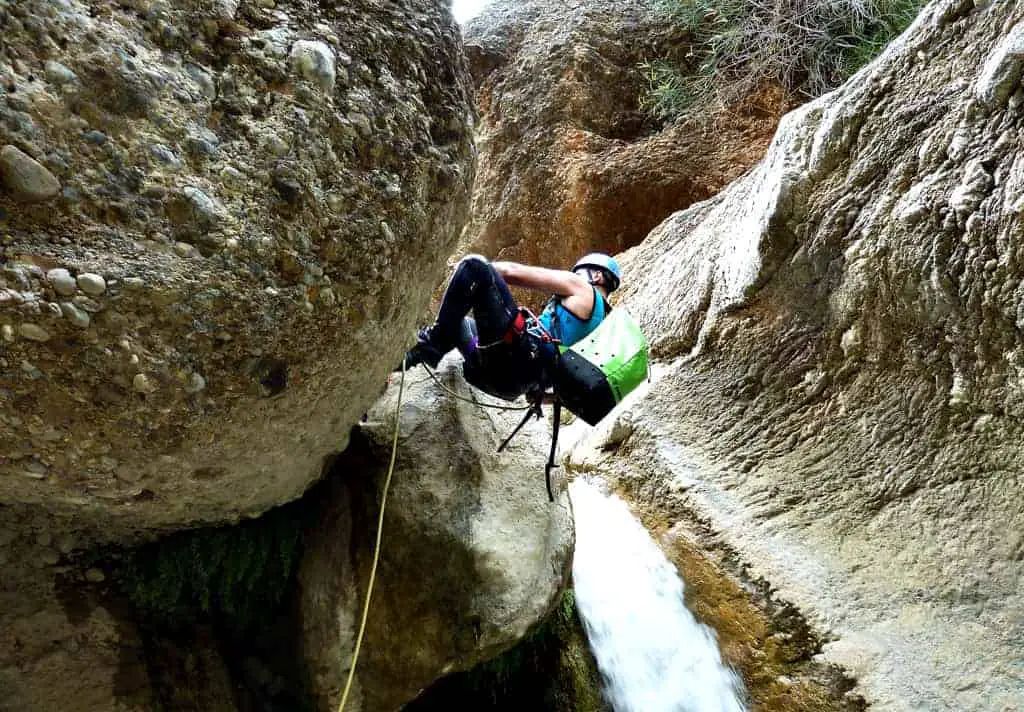 We got stuck in some mud.
And we had to overcome some obstacles!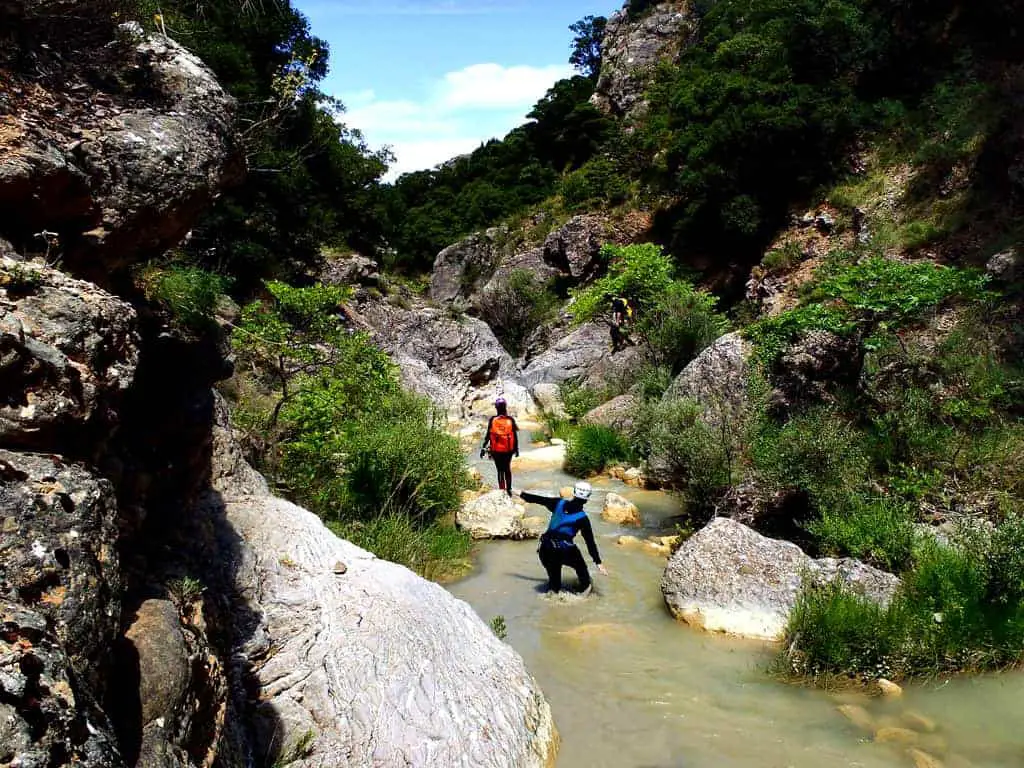 This nice looking 2-fold "pool" was one of the trickiest parts. The picture may not present the precise height difference but these are 2 different levels, separated with a respectable height. The first one had a current which drove you to the edge and you had to dive and swim fast to your left and get prepared for the next climb down.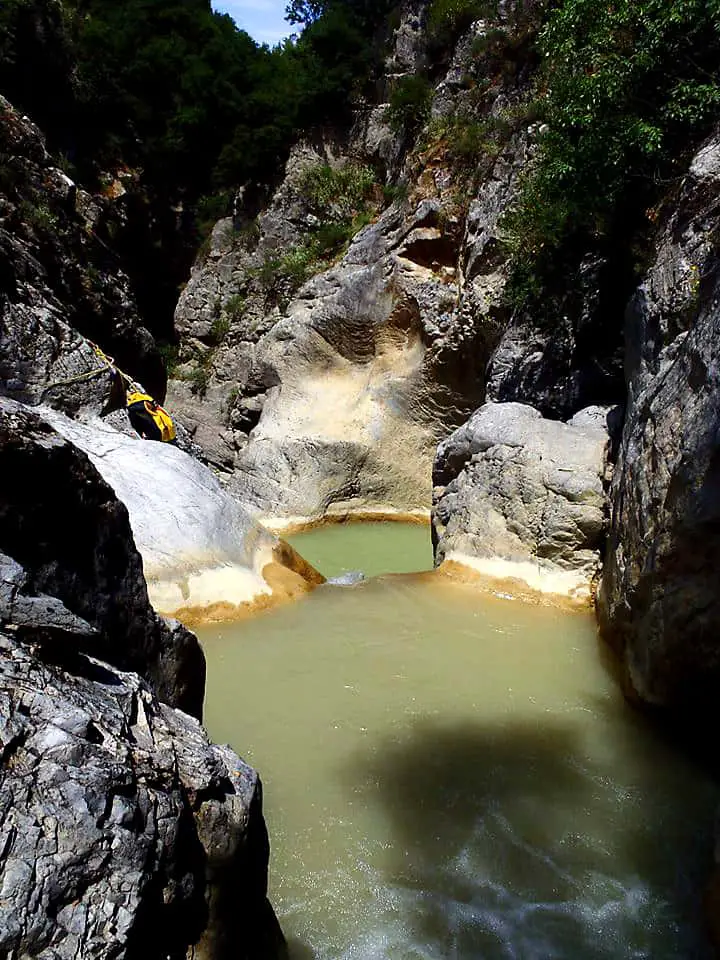 Really tricky!
But we prevailed!
And here we are, a bunch of brave canyoneers, sending the first of Osios Loukas route!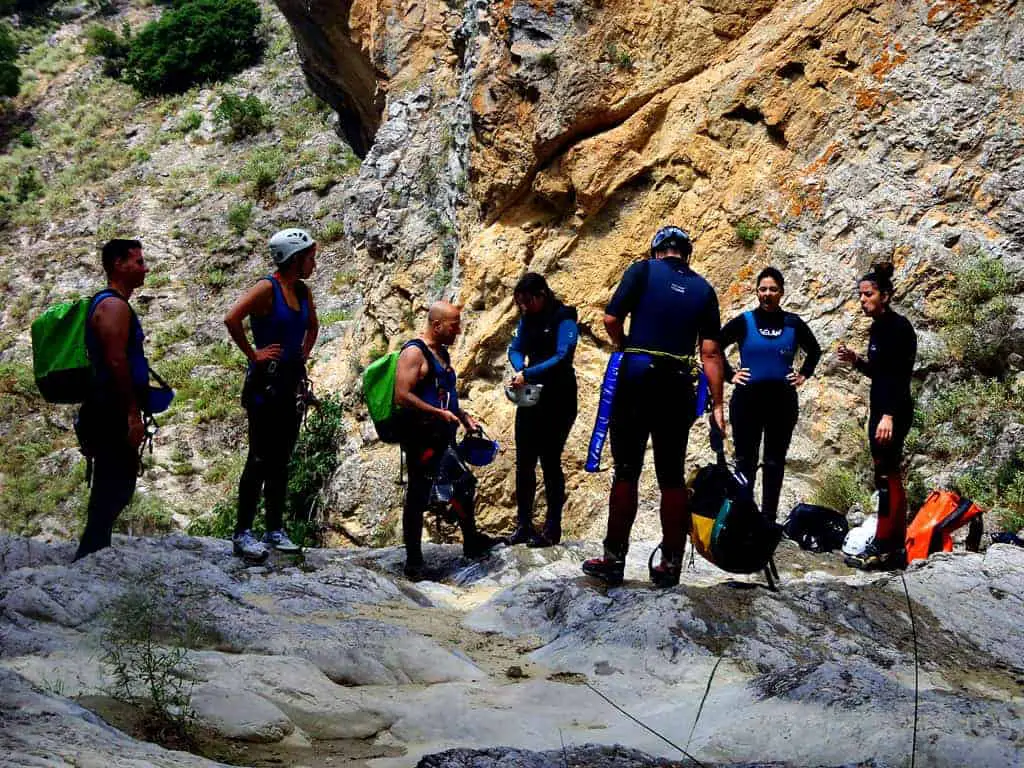 We had a small rest there and then we took the path up. And it was hot. Tassos advised to take our wetsuits off but we liked the sense of cool water. 10 minutes later they were too damned hot!
We had a lots of fun there. I believe the fun spirit of our guide was a crucial catalyst for a great day. We have posted a good number of photos here but there are more since this was a 5 hour fun event.
It is one adventure we definitely recommend. Especially for these hot summer months (we did that around the end of June 2015), jumping in all these different ponds on a mountain is very refreshing.
And you get some exercise too, since many different canyons with different levels of difficulty are organized all the time.
Have fun in Greece. It's an all-season destination. Also, read Best Weird Greek Foods In Greece.