Greece is a widely popular vacations destination with excellent weather from May to September, even mid to end October. These are the best months to visit Greece, and that is the reason why Athens and the Greek islands swarm with tourists from all over the world.
With thousands of islands, well-organized beaches, worldwide popular food, clear blue skies, and crystal clear waters, Greece is a destination that covers all tastes. Many wonder when is the best month to visit Greece per season, so to plan ahead and with our article -written by locals- we will explain all the details to help you with your decision.
Many outdoor, mindful, and meditative activities happen in Greece, besides simply leisure under the caressing Greek sun.
Climate and Seasons in Greece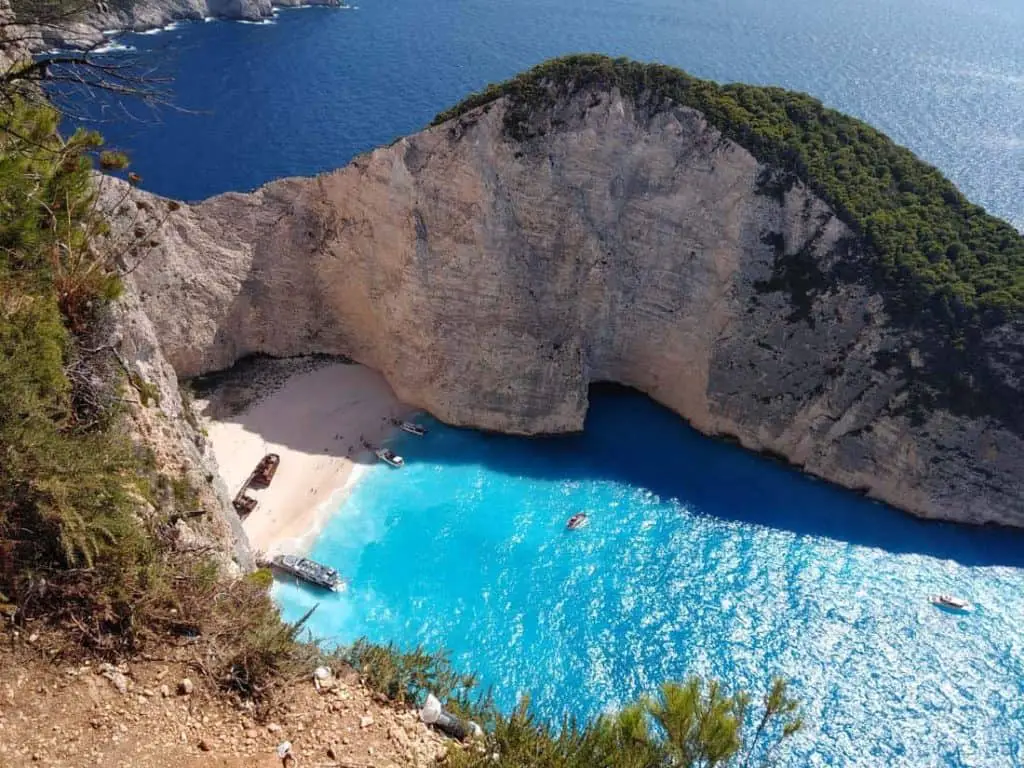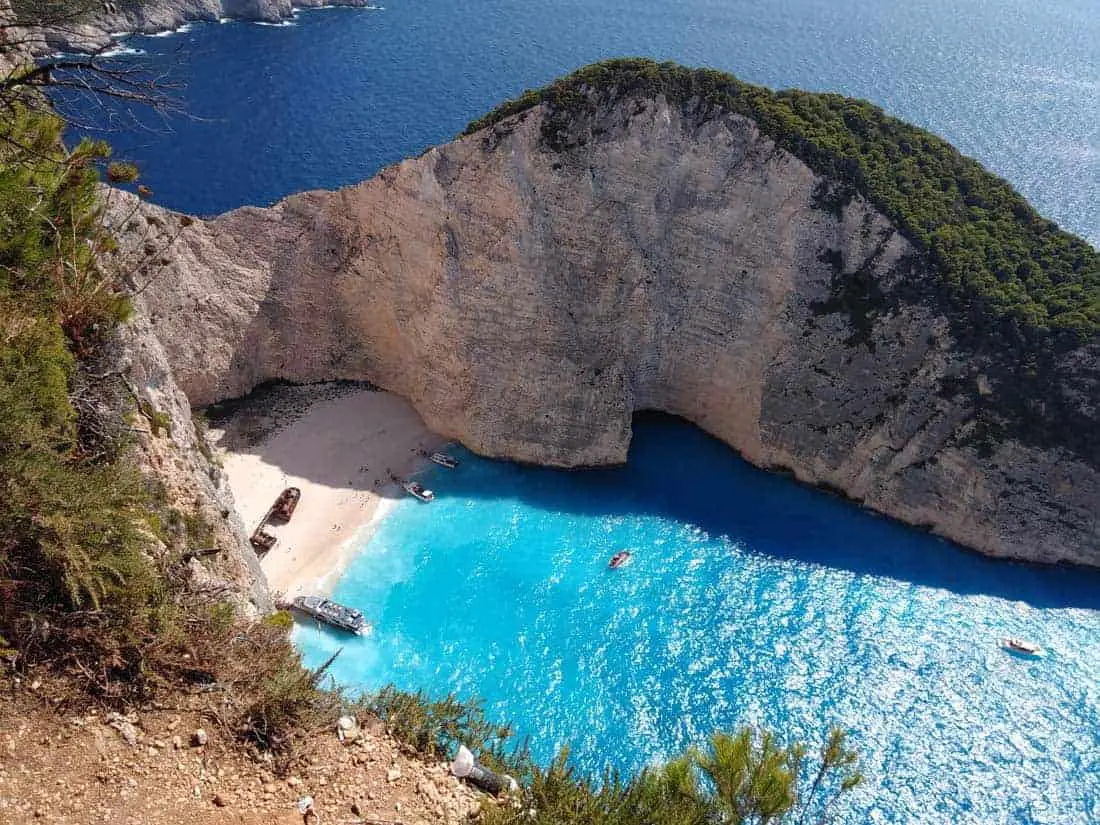 What are the exciting things to do per season in Greece? They are plenty colorful and vivid. You can choose shoulder season months and experience even more things depending on your available days. Let's explore them.
Spring in Greece – March to May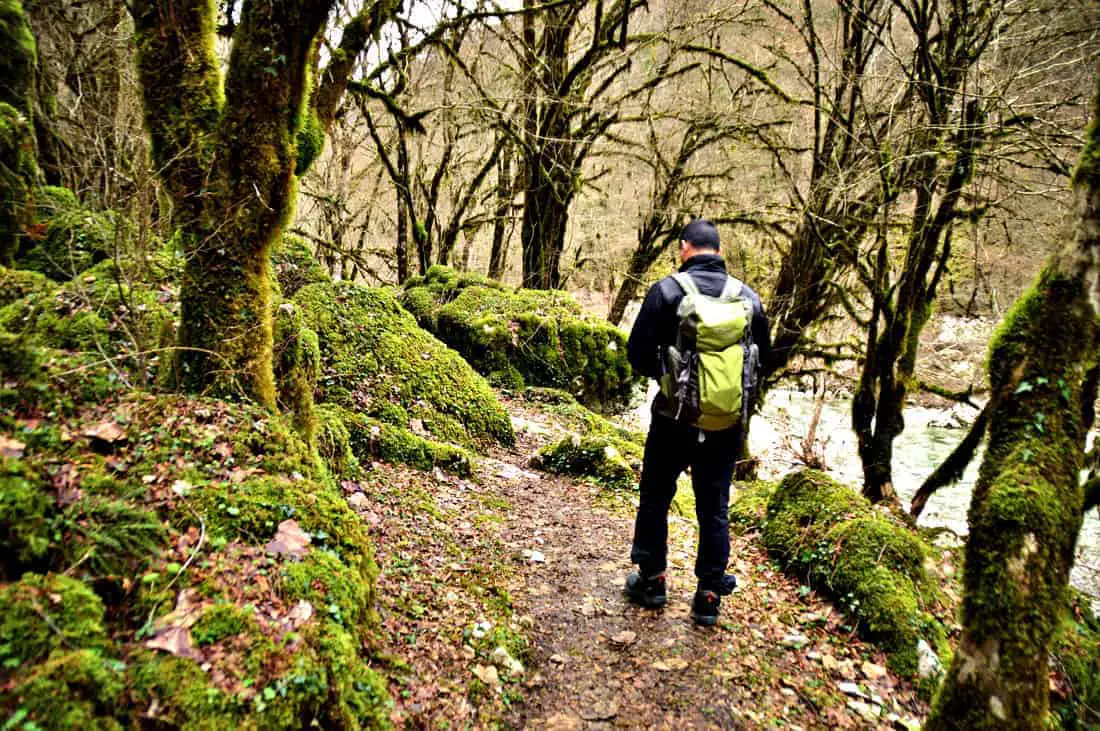 The awakening of nature is a delight for the eyes in Spring. The temperatures rise fast, and many go for their first swims in the sea. In March the Carnival celebration takes place in many towns, with local customs and lots of wine and food.
Easter falls in this season, another celebration, both a spiritual and a festive one. Easter in Greece, especially in islands like Corfu, is a must to attend. Outdoors hiking starts happening, and many organized excursions find their way from winter. All this awakening moves into Summer.
Summertime in Greece – June to August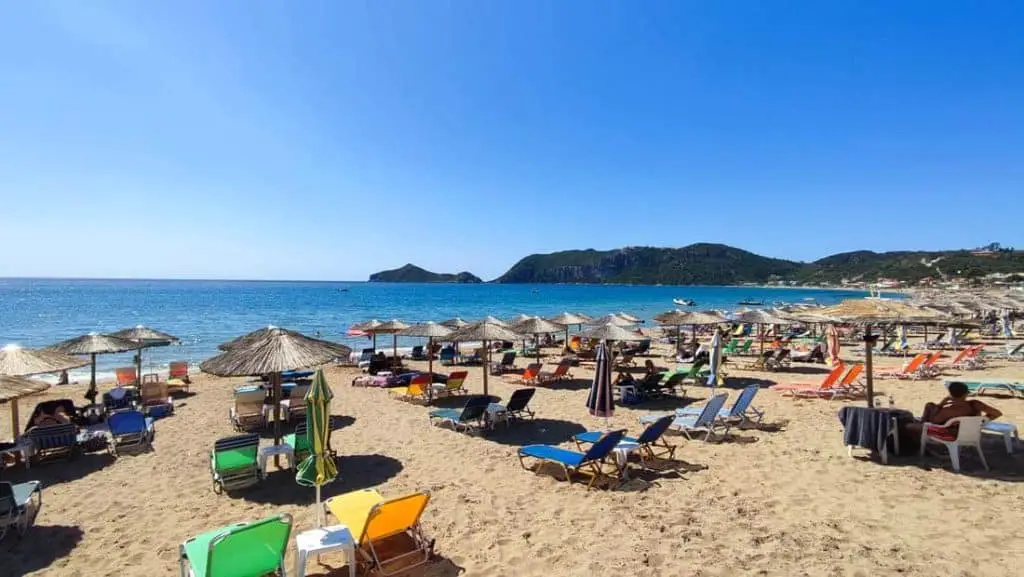 The summer in Greece is considered the pinnacle of fun, beaches, outdoors, and summer-related foods. That is the best season to visit Greece for vacations. If you are OK with being surrounded by many people, then August is for you; otherwise, choose June to July. For us, June is the best month to visit Greece. You will find the best prices for accommodation, good food, and fewer crowds to enjoy more of the beaches.
Spoiler alert: Another option for vacations is the month of September. Most Greeks use their vacation time to stay in the country and not travel abroad. The travel destinations you can choose are from all over the country, not only the Greek islands.
Outdoor activities are at their peak in June and July, but less in August (due to heat and intense sun) except in areas with lots of forests (i.e., Karpenisi). The mainland and most of the islands are ideal for hiking. Early summer is a fantastic period for canyoning and river trekking. There are tons of organized tours and excursions in every place, with the most interesting ones not being in the Greek islands. Make sure you read our article for the 47 things to do in Athens. Acropolis and its museum are also a must.
Autumn in Greece – September to November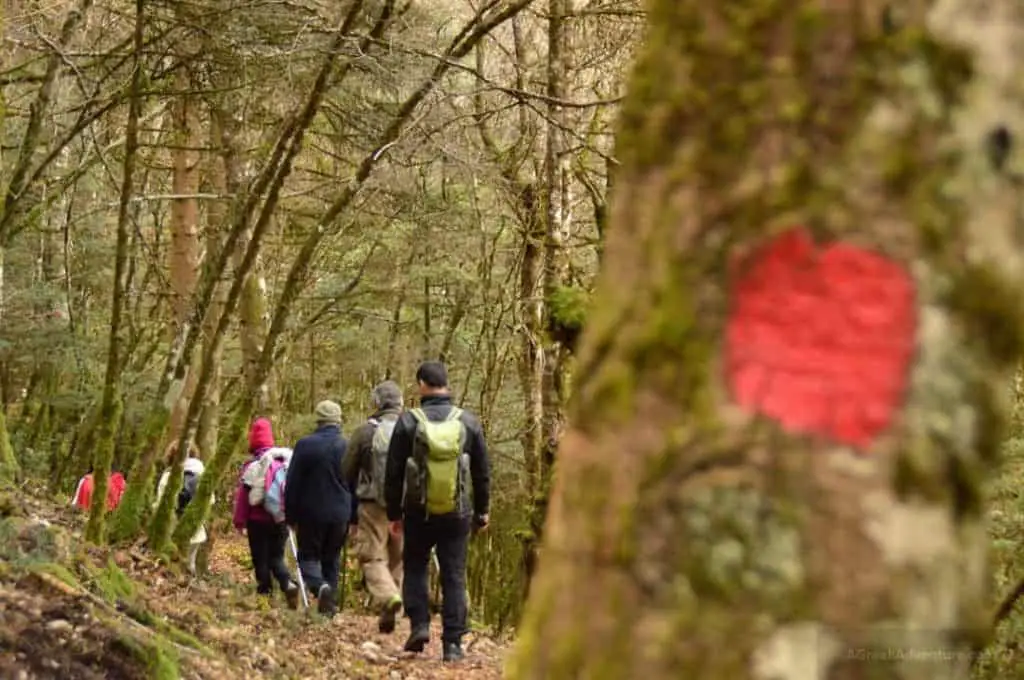 Moreover, the weather is fantastic. The most vivid colors will be seen during this time of the year. Beaches and outdoor activities are at their peak. Accommodation prices are normal, which carries on to food experiences and all other services. Taking their vacations in September up to mid-October is a growing trend for inbound tourists. We had a fantastic week in September on Ios island.
Greek islands are less crowded in September but still with the "right amount" of people and options to have a great time.
This is the best month for you if you are into hiking, apart from late Spring or early Summer. Rainfalls are sporadic, and if they happen, they don't last for long. Go to Tzoumerka mountains or Zagorohoria (also ideal for winter0 and you will thank us forever. Walk the Vikos Gorge (the deepest gorge in the world).
Also read: The Best Guide for Moving To Greece in 2022
Winter in Greece – December to February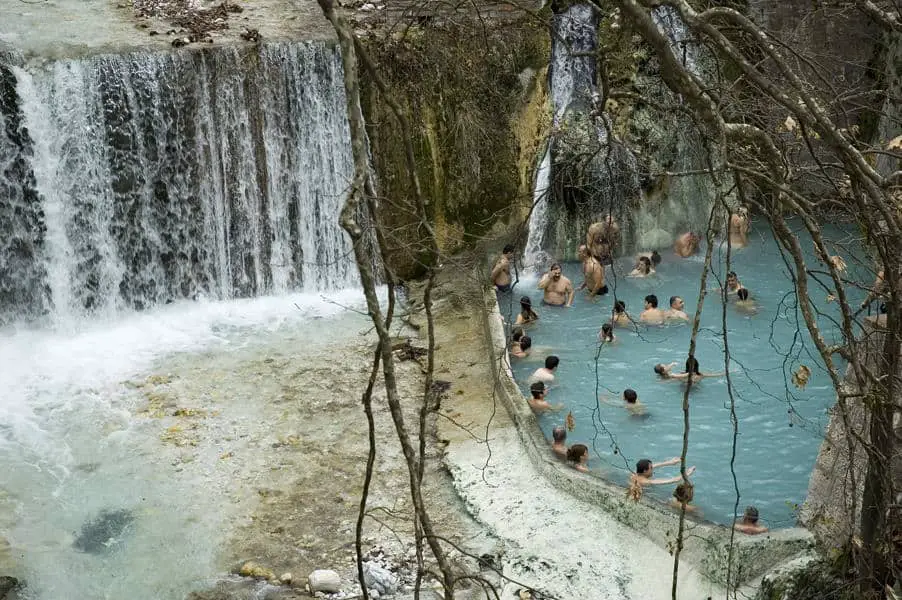 All summer-related hotels close in winter but a different type of beauty begins. Winter in the country comes with fireplaces and red wine, and stone-built mansions for accommodation. Destinations like Pelion and Kaimaktsalan and the mountains in Arcadia of Peloponnese with the villages of Dimitsana, Vytina, Stemnitsa, and many more will leave you with awe.
There are popular ski destinations, even close to Athens, like Mount Parnassus. Still, the most beautiful parts of the country are high in the mountains where you experience the traditional food and wine, next to a blazing fireplace, after playing with snow. For Greeks, winter is also a vacation opportunity, especially at Christmas and at national holidays or long weekends.
The Best Times to Visit Cities in Greece
The two most popular cities to visit in Greece are the city of Athens and Thessaloniki. Both cities have lots of things to do and see. You can take many day trips from Athens (make sure you read this). In parallel, Thessaloniki is next to Chalkidiki, a popular destination for its beaches and Mount Athos (Agio Oros).
In the summertime, both cities are hot. If you plan for more, then plan to take day trips outside the cities. Most tourists won't stay in these for more than 2-3 days before moving to other destinations like the Greek islands or the mainland.
The ideal is to choose shoulder season months, i.e., May to June. With that option, you have the mild weather and all the benefits of early summer vacations pricing.
The Best Times to Explore the Greek Islands
The islands are a delight, and the best months to visit the Greek islands are from Spring to mid-October. Many think that June to August period is the ideal one but, as locals, we can say that that is not true.
The Popular Santorini and Mykonos
Mykonos and Santorini (two famous Greek islands) are fantastic to visit at Easter. The weather was mild, the sea temperature rose, and the number of people was OK. We had a wonderful time and quite a few tourists from all over the world share this secret.
If you don't mind the crowds, then July to August are the months to go to both islands, and the same stands for all other ones.
Also read: Ferry From Crete To Santorini Travel Guide
Aegean and Ionian Islands
When it comes to the Aegean sea, ranging from the north Aegean island of Samothrace and down to the island of Crete and all between June, July and September are perfect, while August is the crowded month.
Ionian islands come with an entirely different culture and way of living than Aegean ones. That is the reason they come with lots of green while the Aegean ones (especially Cyclades) are more dry and whitewashed. The same stands for the Ionian islands like Zakynthos, Corfu, Paxoi, Kefalonia, Lefkada, Ithaca, and all the small ones in between. These islands are best to not choose for late September as there can be heavy rainfalls.
The Cheapest Times to Visit Greece
By default, Greece is a very affordable country all year long. Prices for accommodation and dining and activities are meager compared to many other European or non-European countries. You don't need to wait for shoulder season months for reasonable prices (i.e., May to June).
That is one of the primary reasons Greece has had lots of tourists for decades. The combination of fantastic beaches, the great blue sky, and the wonderful food with excellent prices are ideal for all budgets.
The most expensive months to visit Greece are mid-July to the end of August, but that also depends on where you want to stay and eat. As said, there are plenty of options for all budgets. Even in so-called expensive islands like Mykonos and Santorini, you will find many options for eating well. In Mykonos, there are less affordable hotel options during peak seasons, but that is not true for Santorini.
In Santorini, if you don't want to stay in the famous villages of Fira, Oia, and Imerovigli, there are tons of other villages where some are even closer to beaches. See our article on the best places to stay in Santorini and the 13 best hotels to stay in Athens.
The same stands for all other Aegean and Ionian islands, where you will find a vast range of pricing and facilities all year long. There are tons of options for affordable nightlife, dining for all tastes, and having fun on islands, on the mainland, and in large cities. With good planning and early booking, there are tons of options.
When you plan to swim on the beaches of a Greek island, then -most of the time- you will reach them by car, taxi, local bus, or bike. The trick is not to necessarily stay in the famous villages per destination. Either way, there are usually fewer things to do in most of these villages than stay outside of them. For example, there are no beaches next to the famous Santorini villages or inside Mykonos Chora or in Corfu or the city of Rhodes, etc. So, why not stay away from these and visit them only when you want to?
Even organized tours and excursions prices in Greece are way more affordable than in other European countries, from April to November. In wintertime, ski destinations and ski lift tickets are also budget-friendly.
The trick with Greece (as in many other places) is to book early, starting in January. While ferries prices don't fluctuate too much, airplane tickets will. The same stands with hotel prices if you want to stay in specific hotels offering specific services.
So, all months in Greece are cheap, except in late July and August. Airfare tickets need to be booked early to get them more affordable. Ferry tickets must be booked early to avoid not finding any when you travel by car.
Book ferries, and activities, from here:
Best Time To Visit Greece for Festivals
Like any other society, Greece holds numerous events and festivals year-round. Such happen in Spring and Fall time, but also in Summer.
Knowing about these festivals and scheduling your visit accordingly will no doubt improve your own experience.
I have managed to compile some of the most rewarding festivals that this beautiful nation of Greece has to offer to a visitor like you.
Get to know about them through the explanations I give below:
Clean Monday
This is a large celebration that takes place in the spring (mid-April to late May).
It marks the end of the carnival and the beginning of the Lent season in Greece.
The feast is characterized by feasting, and consumption of meat, dairy products, and fish.
It is an event I would recommend that you take part in with your entire family. That is because a whole family, for a large part, celebrates it.
Independence Day and the Feast of the Annunciation
Like any other independent nation today, Greece commemorates when the revolution started (in 1821), leading to Greece becoming independent from the Ottoman Empire.
These celebrations are held on March 25th each year.
They are characterized by parades, fanfare, feasts, dances, and displays throughout the country.
It coincides with the day when Catholics believe that Mary was told that she would bear Jesus. In all, this is a time of pride, joy, and happiness.
Easter Sunday and Good Friday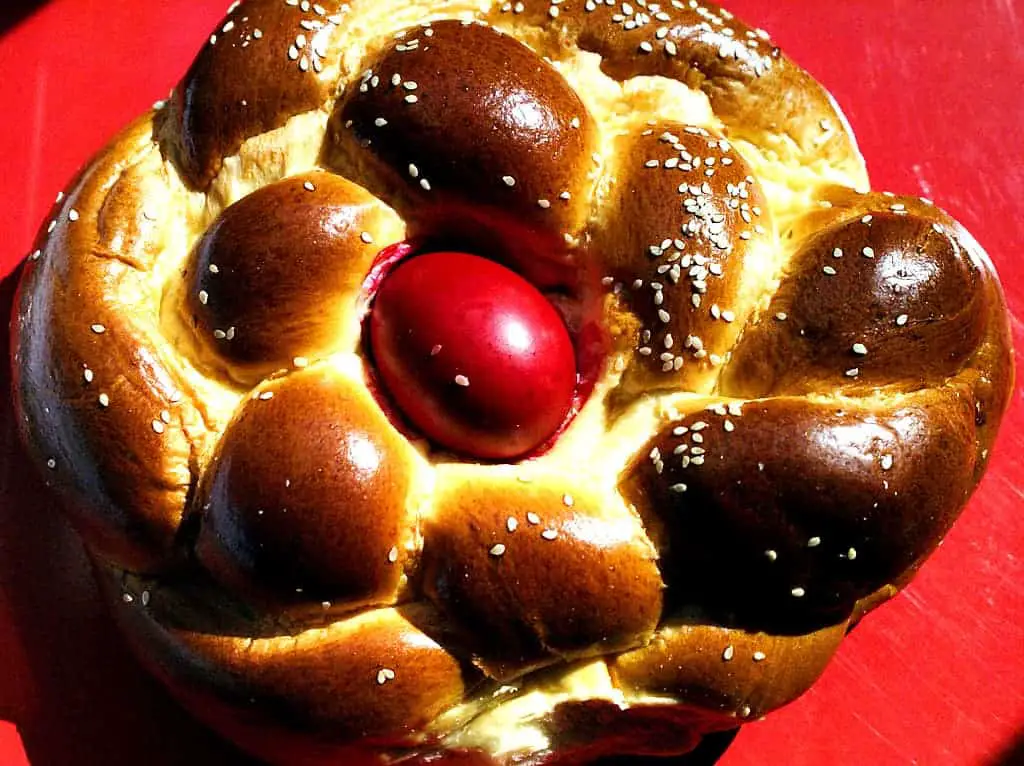 As their name says so, these two days are highly celebrated during Easter time. Especially on Easter Sunday, a big feast happens all over Greece, not to mention among Greeks worldwide.
Easter time is one of the best times to travel to Greece, due to mild weather, especially when it falls in May. Many choose to take their first pre-summer dive on Greek beaches.
The popular food during that day is Lamb on the Spit, easter eggs (mostly red-colored), sweet bread and buns, and lots of wine. Easter falls -depending on the year- either in April or May.
New Year's Day
Also called Saint Basil's Day, this feast doubles up like a Christmas and New Year festivity.
It stretches from December 25th through to January 1st. This season is by far the liveliest of all that exists in Greece.
Typically a vasilopita cake that comprises a lucky coin on the inside is baked.
The cake is eaten alongside some card games and family celebrations. To make the most of it, I opine that you carry an entire family with you.
Ochi Day
Falling on October 28th, this national holiday marks when Greeks said no to the Germans and the Italians at the height of World War II in 1940.
Like Independence Day, this festival is also marked by military-style parades.
Adding to these parades are traditional dances and children who are dressed in local regalia.
They jointly color the country to make it full of bliss and cheerfulness.
Olympus Festival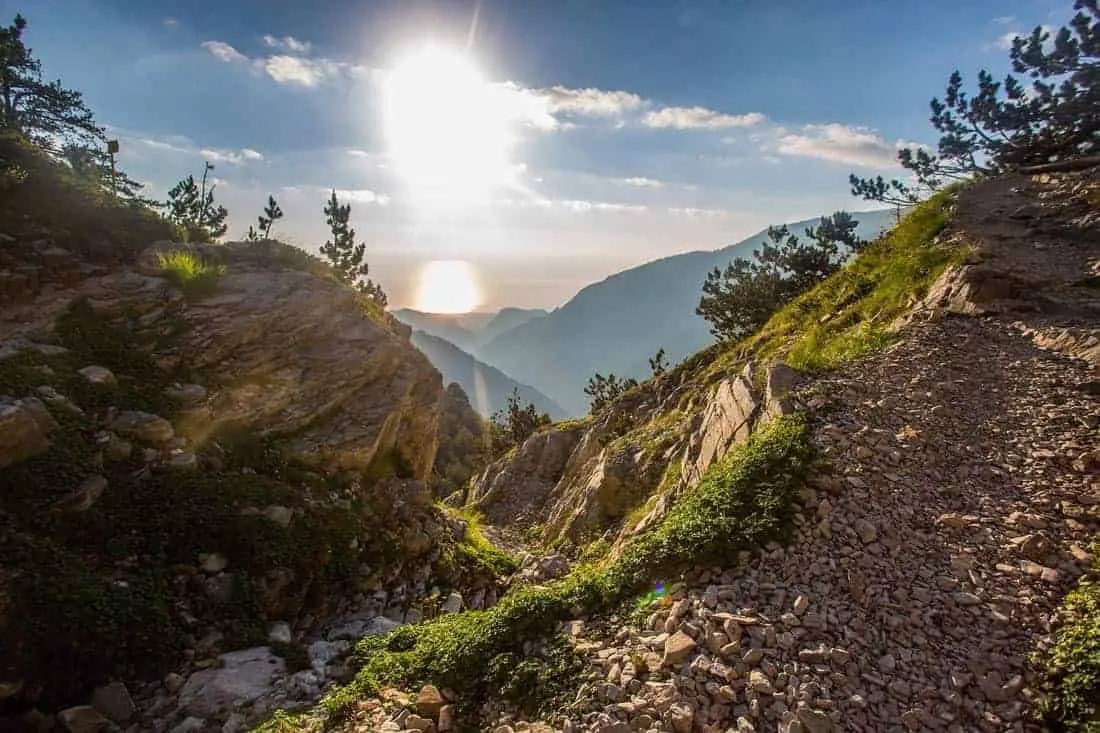 Ancient Greeks hailed mount Olympus as being the home of the gods.
A festival honoring the gods and their abode was initiated around 48 years ago. It is by far the longest of the Greek feasts.
The feast runs from June 30th through to August 30th each year.
Throughout the three-month window, numerous dances, songs, archaeological seminars, art exhibitions, and theater performances are hosted nationwide.
Panagia (Virgin Mary)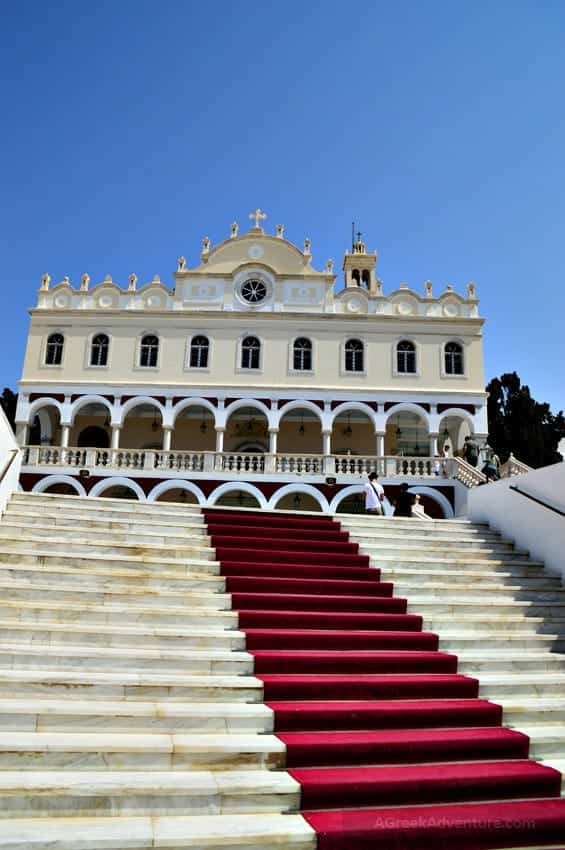 Christianity once played a crucial role in shaping the life and affairs of Greece.
It is no wonder that many feasts are now dedicated to matters of Christianity. These are celebrated all over Greece, but the island of Tinos is considered the hot spot for such.
Other than the Feast of the Annunciation we have described above, the Panagia is also one such.
Also called the Feast of the Assumption of the Virgin, this one falls on August 15th every year.
Catholic and Orthodox Church adherents believe that the Virgin Mary was taken in heaven to join his son, Jesus.
Pilgrims flock to Greek churches to light candles on this day.
Patras Carnival
Every January through to February, many Greek cities host processions, dancing, music, feats, and parades to usher in the New Year in style.
The Patras is the largest and most notable of these.
If you cherish fun and socialization, I would suggest that you consider traveling to the nation at such a time to make the most of the festival and what it has to offer.
The Feast of Saint George/St George's Day
This is a large celebration that takes place mainly in the rural communities of Greece.
It falls on April 23rd every year. The feast coincides with the death of Saint George but commemorates his life and times.
It is a feast you want to participate in if you are a practicing Catholic.
The Greek islands of Skiathos and Skyros are mainly well known for better hosting this festival.
Epiphany
Celebrated every January 16th, in almost every corner of Greece.
It is at this time when the blessings of the water supposedly transpire. During such a time, a cross is tossed in a body of water.
It is after that retrieved by swimmers who supposedly get some good luck in return.
The port of Piraeus is mainly well known to host elaborate ceremonies.
When is the Best Time To Visit Greece for Outdoor  Activities?
Other than the feasts we have looked into, the nation of Greece is also replete with many activities year-round that may pique the interests of a would-be visitor.
In my many years of visit, I have come to identify the top activities and dare to explain them here below:
Nightlife
Throughout Greece are numerous bars, restaurants, nightclubs, concerts, and discos.
These combine with utmost safety to make for a vibrant nightlife.
There is no fixed time to tour Greece to be able to leverage these resources.
That is because these events transpire year-round.
Nonetheless, the summer months of July and August witness many foreign DJs troop to the nation for performances.
Outdoors
That the nation of Greece is blessed with excellent natural attractions and resources is certainly not in doubt.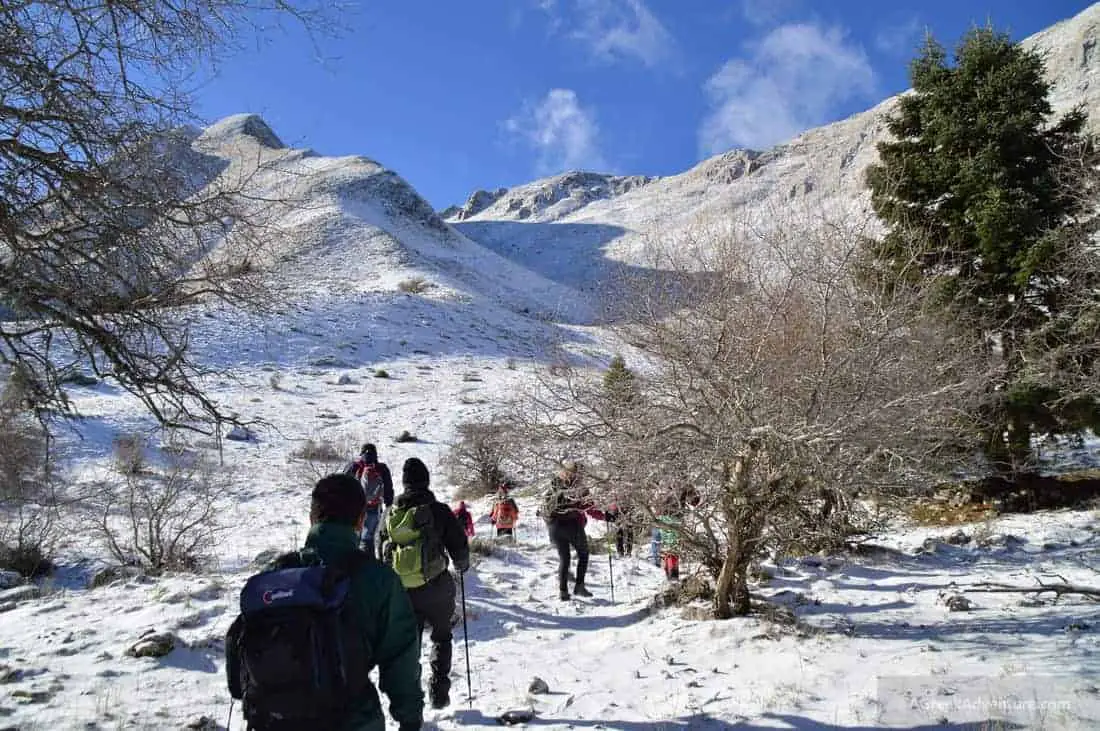 You can never miss out on any outdoor opportunity, from breathtaking mountain tops to winding rivers to open grasslands.
The peak seasons for any bird watching or hiking activity are the spring (mid-April to late-May) and autumn (September and October).
At such times, the temperatures and other environmental conditions favor outdoor activities perfectly.
Island Hopping
Greece has well over 6,000 islands, many of which are strewn all over the Aegean Sea, far more from Mykonos or Santorini. Among them, you can also visit the island of Crete.
Also Read: Ferry From Crete To Santorini Travel Guide
Owing to the excellent waters of the Mediterranean, these islands also allow for hopping and exploration.
The summer months (mid-June through mid-September) are the most suited for matters of island hopping.
That is because they experience warm weather and offer breathtaking views of the sea.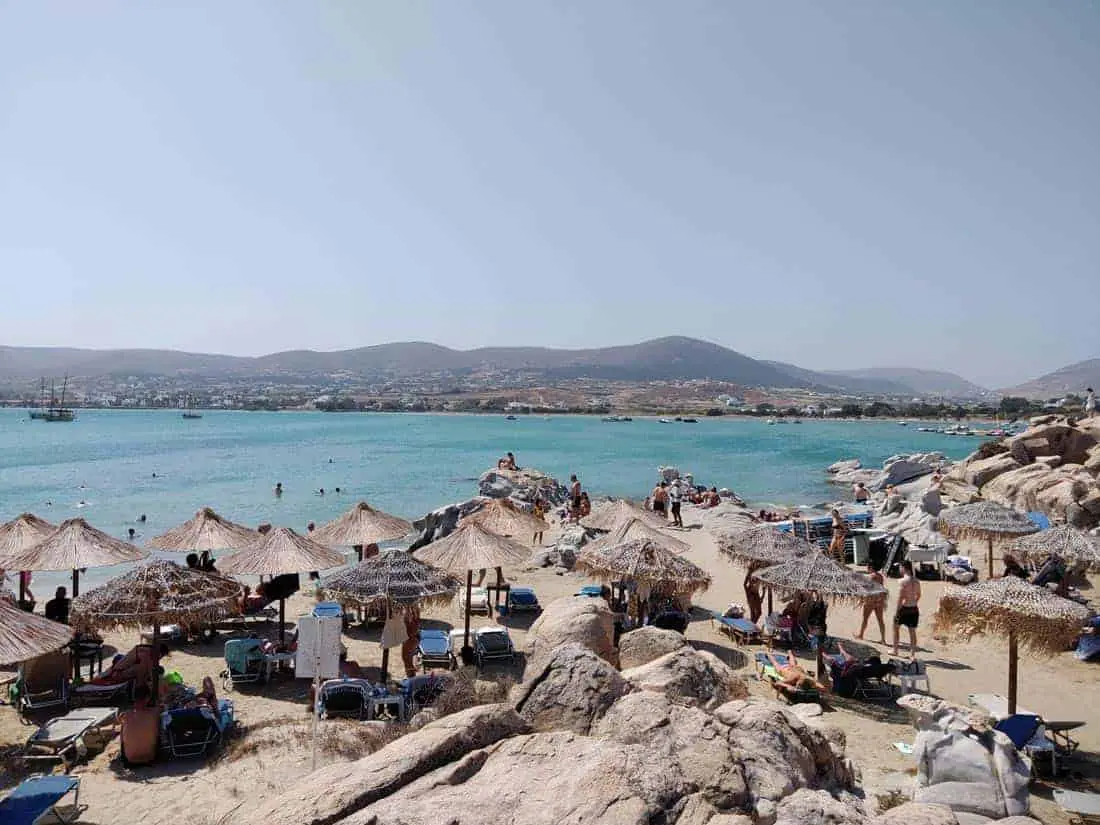 Sailing
I have already explained that Greece is close to the adjacent Aegean Sea.
This yet again makes it a suitable destination for sailing and other watersport activities.
To get the most of the resources, you have to time your visit accordingly.
For sailing, the autumn months that run from early September to mid-October are the best.
The weather at such a time is fair while the sea itself is calm.
Sight-seeing
Owing to its possession of numerous breathtaking scenes, Greece offers excellent sightseeing opportunities, including archaeological sites.
For best views, I recommend the period running April-June or September-November.
At such times, flowers have blossomed to their fill.
Also, the birds and other wild animals are active in their pursuit of food and other essentials of life. Do not forget to carry your camera for the best shots.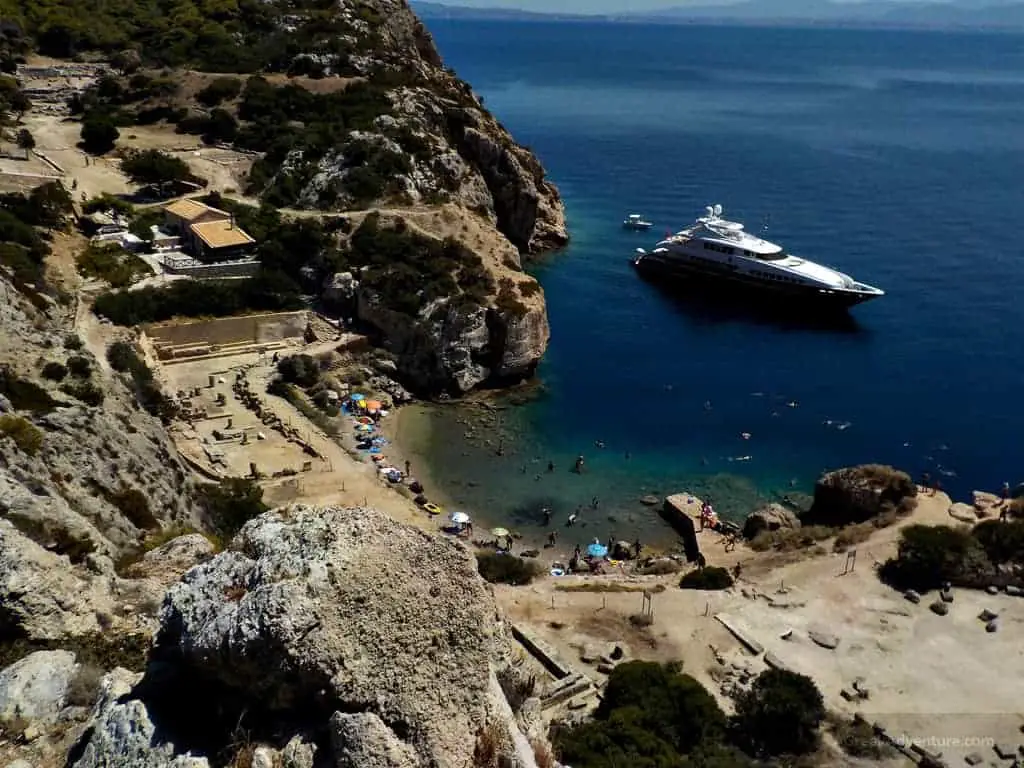 Swimming
Because of being close to the Aegean, Ionian, and Mediterranean seas, Greece also provides excellent opportunities for swimming and other watersport activities.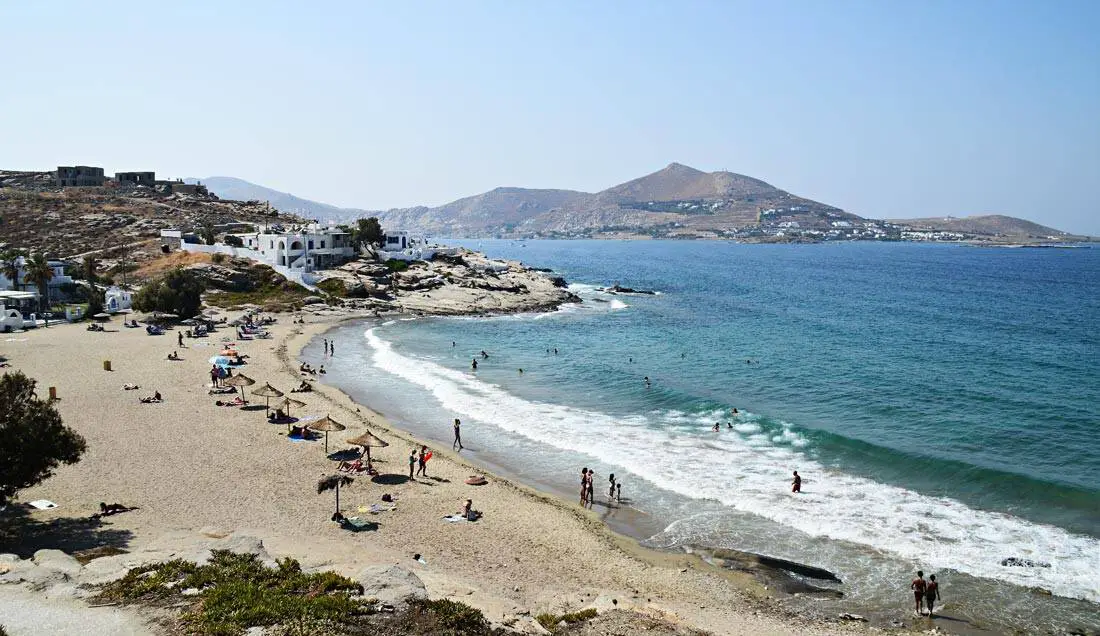 Knowing when to pay a visit is essential.
From past experiences, the summer months (mid-June through mid-September) are the best for a visit.
Temperatures and the sun are at their highest at such times.
These make for warm and comfortable bathing too!
Moreover, there are hardly any strong waves that might wash you away.
Best Time to Visit Greece for Honeymoon
You may have heard about it, but if not, then do know that Greece is considered a top destination for weddings and honeymoons. The ideal destination in Greece for your honeymoon is the Greek islands and the best months to visit Greece for a honeymoon are June or July. Book ferries, airplane tickets, activities, and hotels from here:
The weather will be mild to hot in both months, but not too hot or cold either. If you marry in Greece, you can plan many pre-wedding or after-wedding activities, including stag and hen nights.
Stunning sunsets, beautiful beaches, blue skies, and the luscious green complement your honeymoon like no other. It will be an unforgettable experience with many memories to take back home. If you are into parties, read our article for the top 8 party islands in Greece.
All good hotels have honeymoon options and amenities. If you like Santorini, here is a luxury suites suggestion in Imerovigli where we got the honeymoon suite, with stunning views and facilities. You can read our article for that from here.
Some couples went to Greece for their honeymoon and decided to stay forever.
Greece is a fantastic destination and keeps getting better for all seasons. Apart from summer and spring, you need to allocate time for the winter season.
We hope you enjoyed this article. Do read all our articles for Greece, as we have plenty of them. Greece is a country with great history and lots of world heritage monuments.
If this post helps you in deciding when to visit Greece, please consider the related posts below: