Lake Kerkini is one of the most important hydro biotopes of Greece, protected from the International Convention of Ramsar.
The lake of Kerkini was created in 1932 with the construction of a dam in the river Strymonas.  It's a place full of life.
It hosts an admirable number of flora and fauna.
Within the diverse natural environment of Kerkini have been recorded more than 620 species of plants and more than 300 sorts of birds.
Flamingos, cormorants, cranes, Dalmatian pelicans, ducks, and storks are some of the birds that can be observed.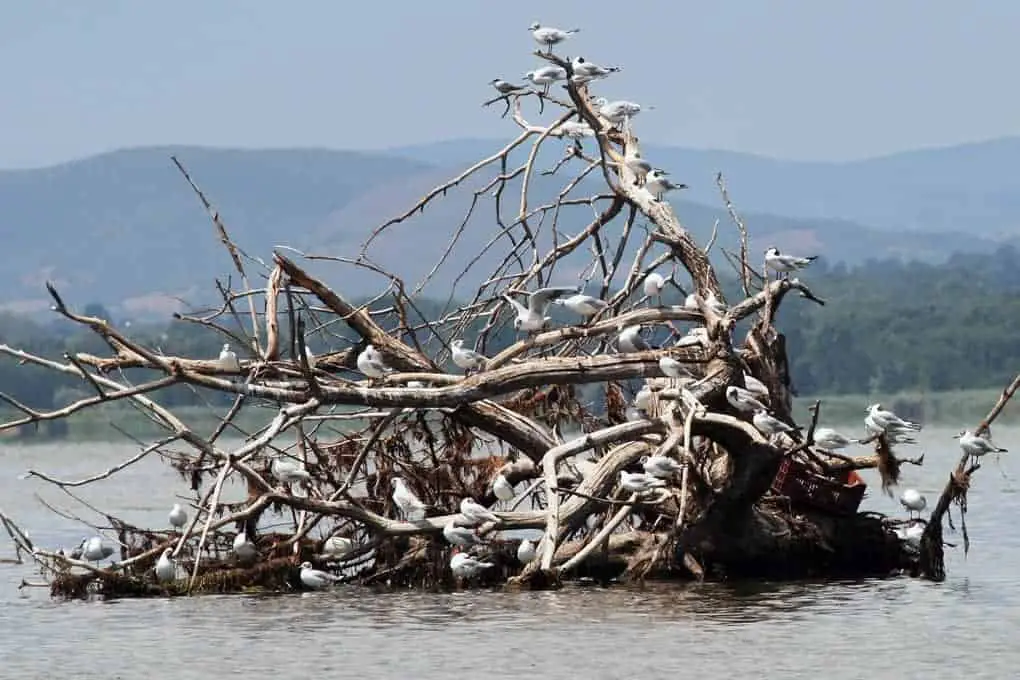 Many of them are rare and endangered species. It comprises the resting point for many migrants species of birds.
Lily pads can be seen at the banks of the lake, while in the nearby forest live herds of buffalos.
There are various alternative activities such as hiking, boating, horseback riding, bird watching, canoeing, cycling, and jeep tour, one can do during his visit to the lake.
Lake Kerkini Hiking Routes
Route 1
An easy route next to the lake from 3 to 13 km, following the West lake bank.
Route 2
An easy route of 5 km through fields, trees, and meadows, on the north shore of the lake.
Route 3
It's a route of 9km medium difficulty. Drive to the artificial dam at Lithotopos. The village Lithotopos is a picturesque semi-mountainous, built at the foot of Krousia. Start the route from the point of the pines across the harbor towards the mountain and continue to the rural road to the top of the mountain Krousia.
Route 4
A route of 13 km next to the river Strymonas
Route 5
A route of 22 km to the east lake bank.
Route 6
It's a hard route of 12 hours hiking. Go by car up to the village Poroia, where the international walking path E4 is.
Continue east on the path which crosses the massif of Mount Belles (2,031 m high).  
Mount Belles is located right on the so-called "Triethnes ", because it's the natural boundary between Greece, Bulgaria, and east FYROM. The lower layers of the route are through forests of beech, poplar, oak, and pine.
At the highest layers, the vegetation decreases.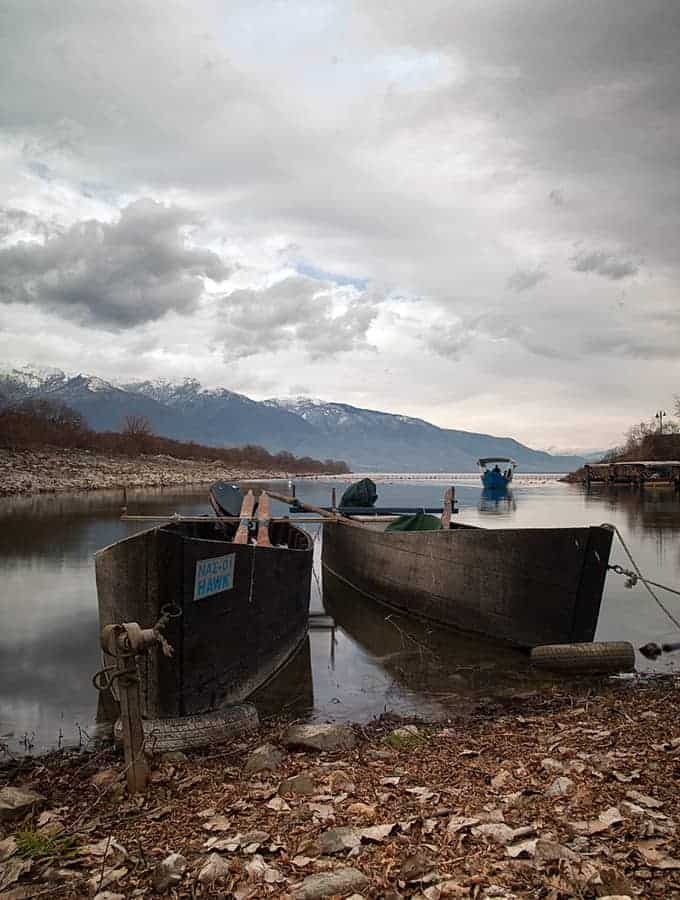 How to reach Lake Kerkini
Lake Kerkini is about an hour and a half away from Thessaloniki airport.
(A special thank you for the photos, belongs to: stefg74, Spiros.Kombogiannis, sofiagk, savysok, sofiaeulgem, S_end )
Did you like our article for Lake Kerkini? Then check 12 Top Things to Do in Macedonia, Greece.