Macedonia Greece is one of the most discussed topics these days. We wrote this post for you to know which place in Greece is actually Macedonia along with things to do in Macedonia Greece.
Where is Macedonia located?
Macedonia is part of Greece and includes a variety of regions: Kastoria, Florina, Kozani, Grevena, Pella, Imathia, Pieria, Kilkis, Thessaloniki, Chalkidiki, Serres, Drama, Kavala, Thasos, and Mount Athos. Each of these offers splendid summer and winter activities and locations.
For example, Thasos, Kavala, and Chalkidiki are famous for their beaches. Mount Athos is a world-known spiritual location, etc, etc.
Check for accommodation prices for your things to do in Macedonia Greece itinerary, from here and here. Feeling comfortable with guided tours? See all of them here and book ahead.
Macedonia Greece is the place for your winter and summer vacations as it combines different activities and things to do. Macedonia (West, East, and Central all together) is regarded as the biggest region in Greece and has a rich history.
By the way, if you look at 40 things to do in Greece you need to read this post too. If you plan to pass through Athens first, then this read is a must.
Top things to do in Macedonia Greece
During the times of Alexander the Great, it was one of the most powerful kingdoms in Greece. He did all the best to spread the influence of Greek culture throughout the world.
Even though those days are gone by now, Macedonia is among the most interesting and beautiful places to visit in Greece, and here are the top things to do in Macedonia.
Head to Livaditis Village and have a close view of a Waterfall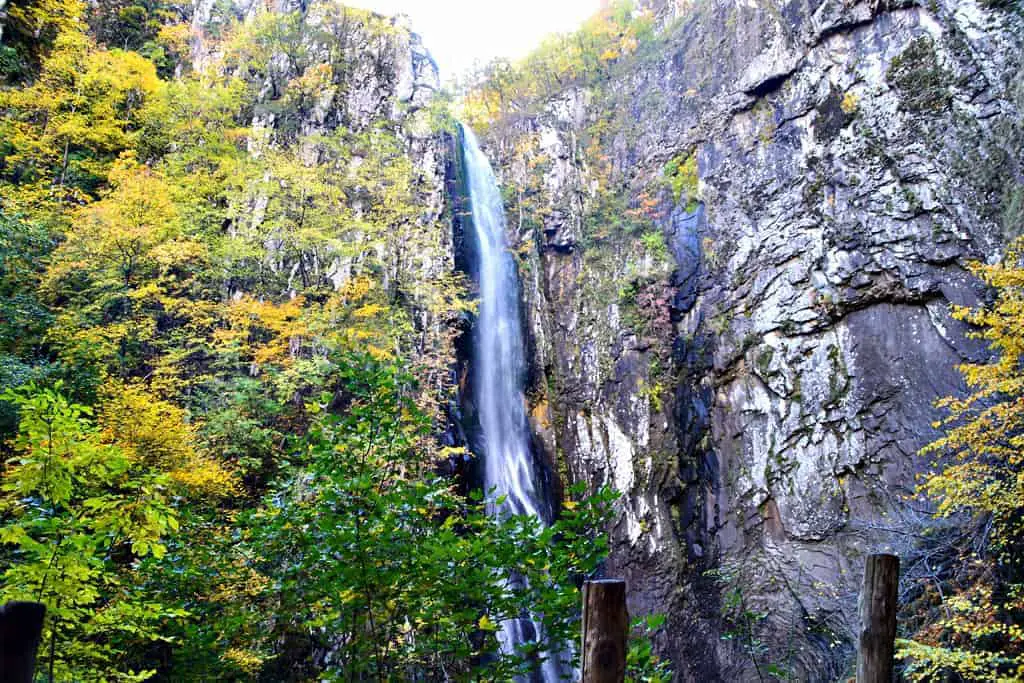 I would say that nature has its own ways of impressing people, and one of them is through waterfalls. Nestos is one of the things do in Macedonia, Greece.
If you love waters and your heart skips a bit when you hear the sound of water coming from the cliff, heading to Livaditis Village would be a great idea to connect with other nature lovers to see an amazing waterfall.
There are numerous nature trails around and therefore, you cannot get lost. Along the way, you enjoy having a look at different herbs, shrubs, and trees as well as best rocks and best sites to take group photos with your loved ones.
You will also come across waters from the stream of Stravorema and streams of Livaditi that combine to give an impressive spectacle of the waterfall, and you will also enjoy looking at the top mountains of the county of Drama.
When you finally see the waterfall, your eyes will not get off from this beautiful nature with a height of 40 meters. Actually, it is the largest waterfall in Balkans based on the volume and quantity of running water.
Here, you can sit to enjoy the waterfall and regardless of how long you look at it, I bet that you will never satisfy your senses. Kindly remember to take selfies and group photos to keep as a souvenir.
Try outdoor activities in Kastoria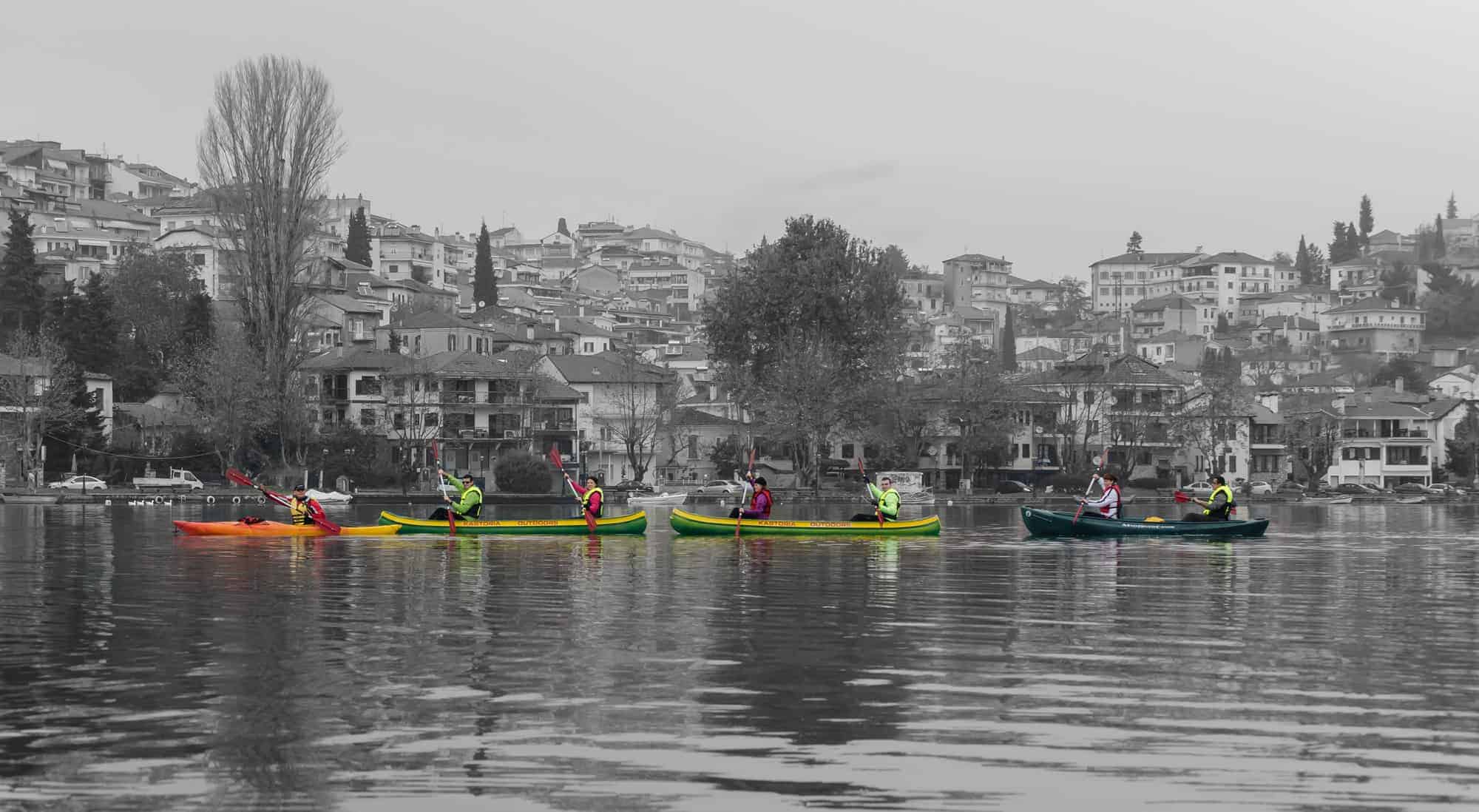 Outdoor activities are paramount as they take you on a sensational journal where you are left with nothing to think about apart from fun.
Therefore, if you have challenges in your workplace be it noisy neighbor, nagging bosses, unbearable customers and so on, Kastoria is the perfect place to relieve you of all such stress and one of the top things to do in Macedonia.
If you are afraid that you don't have an idea of where to start from, Kastoria Outdoors is a tourism company there at your service to ensure that you enjoy as much fun as possible.
They have well trained and experienced guides who supervise all the activities you may want to engage in for absolute safety.
There are loads of outdoor activities that you can choose from, such as;
Waterbike
Lake canoe tour
Archery
Mountain bike
City bike
Monoraft
Rafting in rivers
Hot dog
Climbing
Rappel
Jeep safari
Water ski
With all the above activities, you are given an opportunity to unite with nature and you can choose various activities to connect for maximum pleasure.
These activities take place in a natural virgin land and you get an opportunity to experience the beauty of Kastoria city and other regions as well. The activities are numerous thereby fit for anyone regardless of gender or age, and this makes it a perfect place for a family vacation.
Have a wonderful biking experience at Halkidiki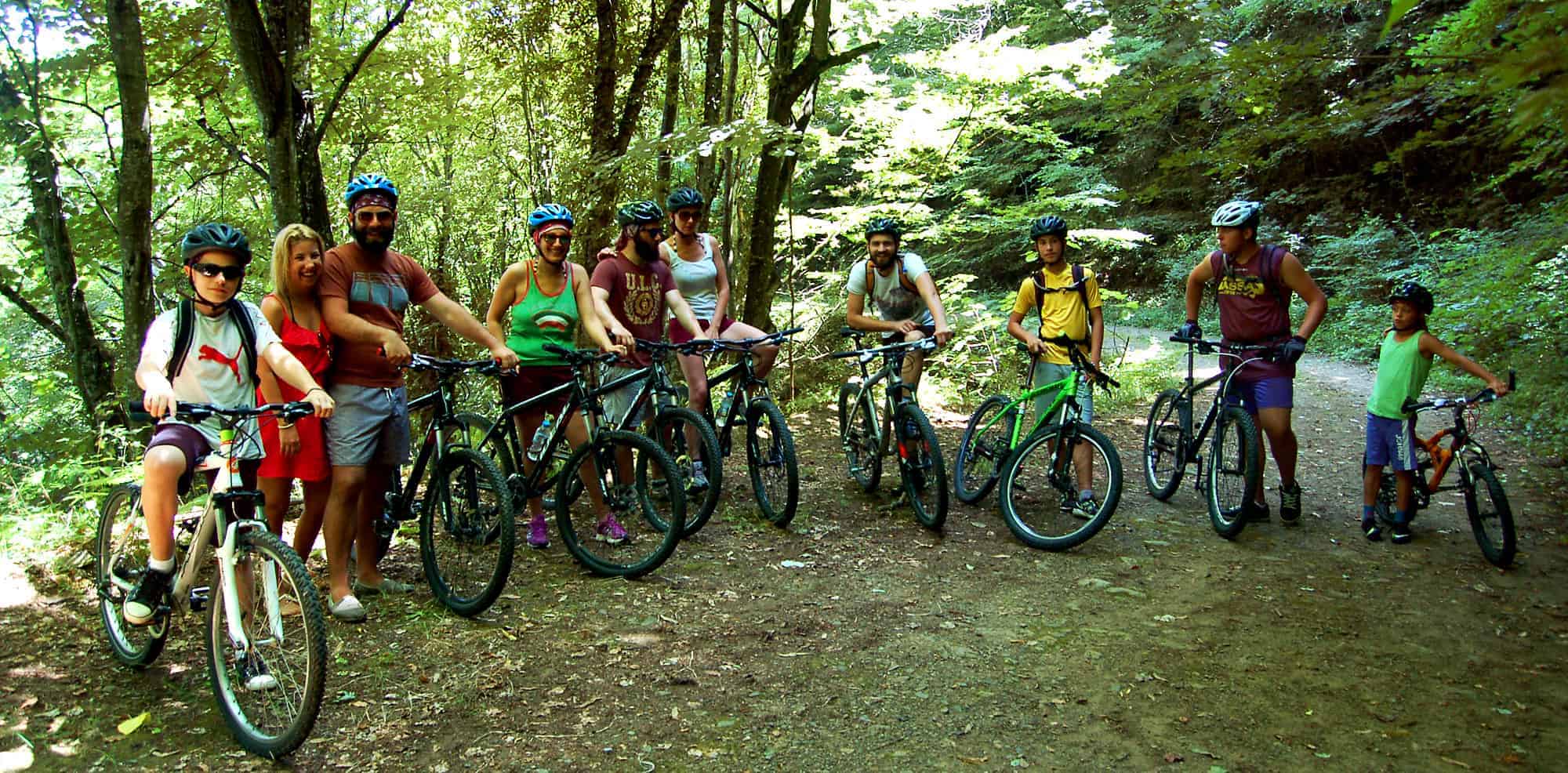 If you love all the fun associated with biking such as moving fast with the wind through your hair and on the faces, freedom of moving fast, laughter from other cyclists while pedaling on the uphill and speeding downhill on dirt roads and in the forest, Halkidiki is the perfect place for you.
The place is full of rare bike routes that make it more fun and easy to go by, and you can enjoy outstanding monuments and archaeological and visit the blue coasts and enjoy a sunbath.
Biking will ensure that you explore beaches, mountains, secret locations, rivers, and forests in Halkidiki.
As you ride your bike, you will also see various trees, herbs, and shrubs and enjoy their fresh air, but don't forget to stop by and take photos.
If you are in Greece during summer, do not leave without visiting Chalkidiki. This place is one of the top summer things to do in Macedonia.
Go on a sea kayaking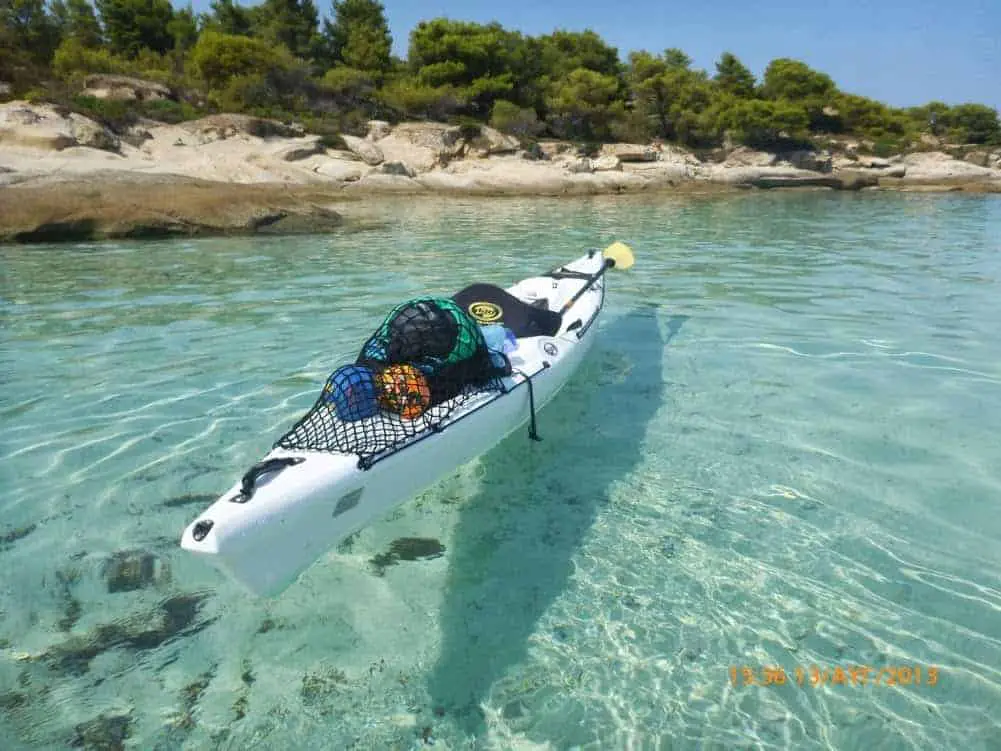 Sea kayaking is an amazing outdoor activity for you to get away from stress and worries you could be passing through either at work or at home.
Halkidiki is famously known for its serene atmosphere perfect for kayaking, where you get an opportunity to venture out into the sea when the waters are calm. See sea kayaking options in Halkidiki from here.
If you love taking control of your situation, you can consider going on a sea kayaking with a small boat and enjoy the blue sky reflected on the sea, and have a look at dolphins and whales jumping from the sea to the sky and back.
Kayaking is good for your health because the continuous motion improves the condition of your heart, and therefore, it is a must do activity in Macedonia.
Wander through Xanthi town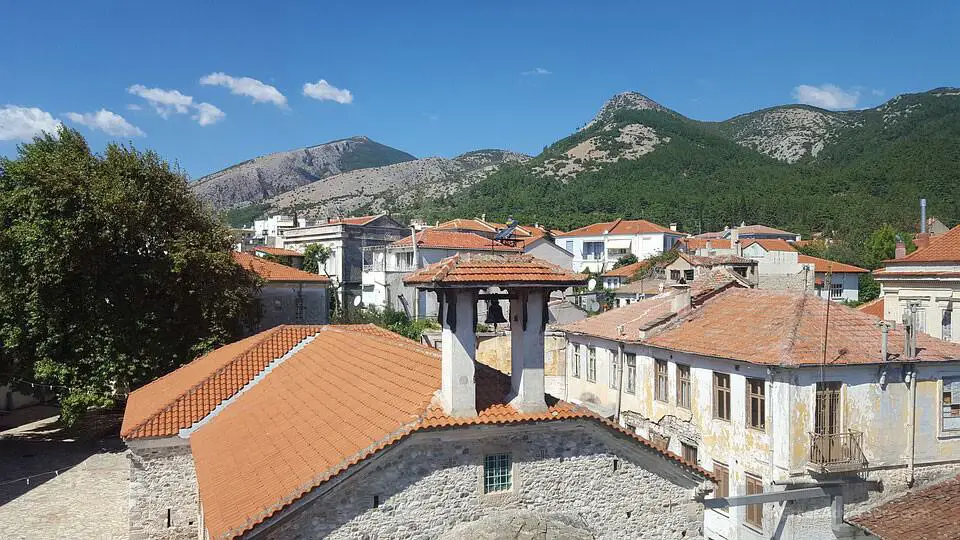 During the 18th century, Xanthi was famously known for tobacco production which made it one of Greece's wealthiest regions. Xanthi actually belongs to Thrace which neighbors with Macedonia, Greece.
In the late 19th century and early 20th century, Xanthi was redeveloped and even today, some of these buildings are still intact.
When you come here, strolling through the cobbled streets of the old town and examining the antique shops sounds like a great idea. You can as well have a cup of coffee in one of the shops and if dancing is your passion, drop by Milonga and enjoy tango dancers.
You can still walk to a folklore museum and enjoy an interesting art gallery well known as the House of Shadow.
Xanthi bazaar
After visiting Macedonia Greece, you will not fail to realize that their foods are a bit different from the one you are used to.
If your lucky star falls on you and you find yourself there on a Saturday, take your backpack and go to the bazaar (market) and buy everything you would wish to eat. There are a variety of herbs and olives which you should try.
Head to the Rodopi Mountains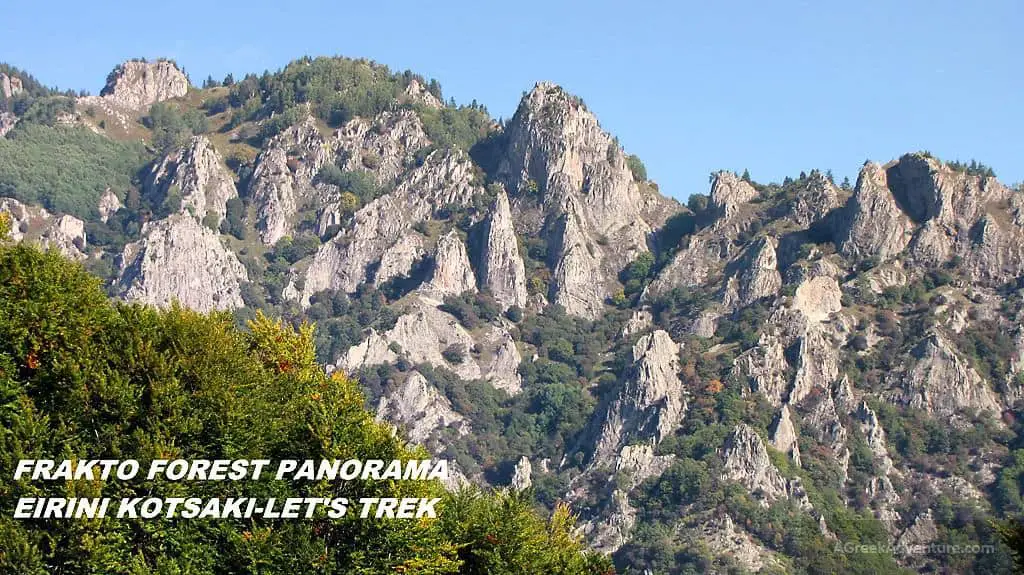 If you love the green color of the environment, head to the Rodopi Mountain range and have a taste of fresh air coming from this place.
The mountain range contains a total of seven forests, and even though one has been set aside as a Virgin Forest and hence inaccessible, the other six are accessible and you could have a wonderful time there.
In this mountain, you can have more fun apart from enjoying the breeze and trees whistling, because you can see grey wolves, brown bears, a variety of birds, wild horses, and deer. These animals are harmless which makes the place safe for children.
Try truffle hunting
If you are the kind of people so fond of animals and going away from your pets makes you sick, don't worry because Xanthi makes you feel at home away from home.
You will get a chance to participate in truffle hunting and watch as these small and cute dogs do what they are good at and what they love; finding truffles.
They will find one or more in a matter of minutes and will come back to you wagging their tails all over as they jump on you.
Eat koulouri
When you come to Macedonia, there are so much to do and therefore, don't let your stomach interfere with your enjoyment.
That's why you should wake up very early and head to Koukos on Vogatsikou and enjoy their amazing local breakfast famously known as koulouri.
There are many stalls on the street that will serve you this sesame dough rings that look like pretzel which are believed to be invented in Thessaloniki and will give you the energy to have more fun the entire day.
Examine the Arch of Galerius and Rotonda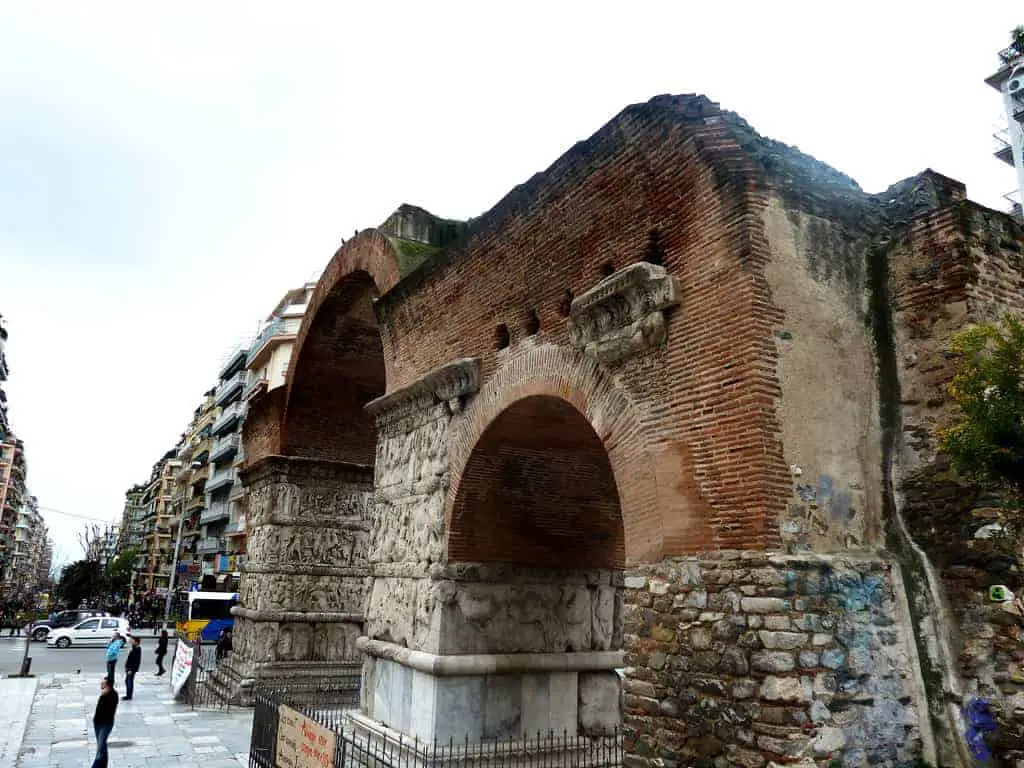 If you are fond of historical buildings, the Arch of Galerius and Rotunda is a true definition of beauty and historical attraction and is located in Thessaloniki.
They are original Roman structures that date back fourth century AD during the time of Emperor Galerius. When you finally come here, your eyes will not fail to notice hand-carved battle scenes which are visible on the pillars of the Arch.
The locals will tell you that these scenes depict the consequences of Persian campaign of 298 AD. The Rotonda is an eye-catching building which has been used as a Christian house of worship, Roman temple, and a mosque.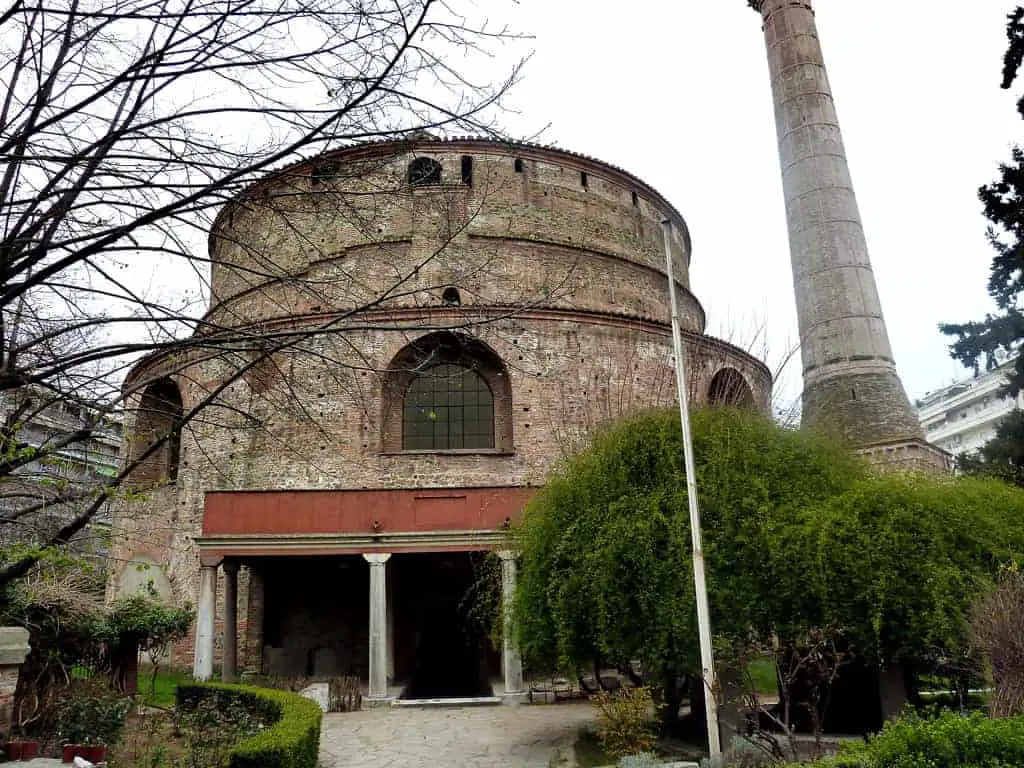 The building has outstanding mosaics and with 30m high dome still intact, it has survived earthquakes. Do yourself a favor and take as many selfies and group photos as possible to keep as a souvenir.
Explore Olympus Mountain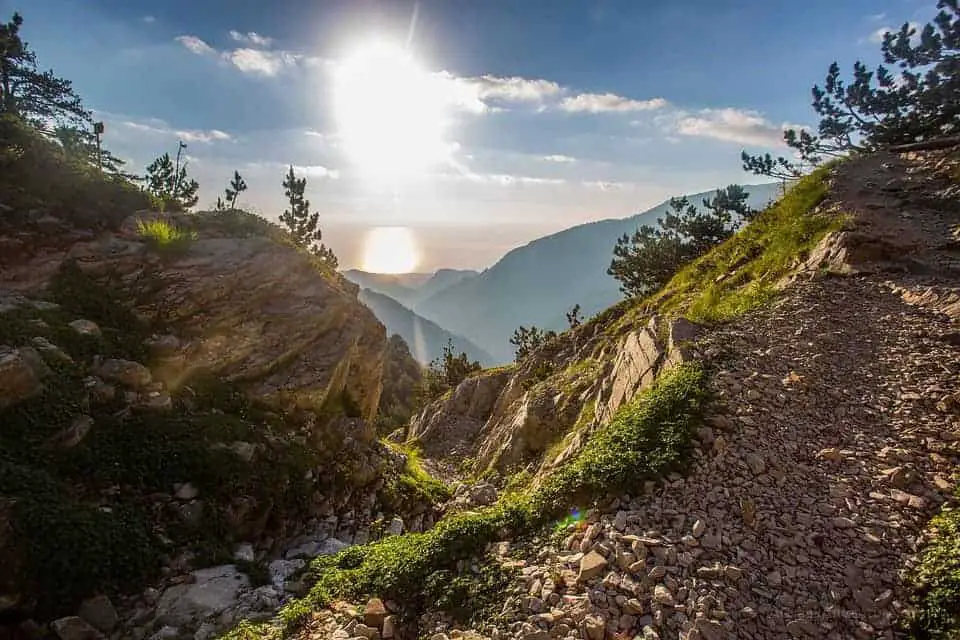 If you are a forest lover, there are more things for you in Greece than anything else. Heading to Mount Olympus, which is the highest mountain in Greece with a height of 9,568 ft would be a great idea and will definitely promise you a divine experience.
The mountain is believed to be a realm of the twelve Olympian gods and there are more things to explore even if you don't make it to the summit.
You will find towering trees, gentle paths, unique wildflowers, hidden corners, and wild rocks above and below the clouds.
At the heart of Olympus, you will not fail to notice a national park with a unique ecosystem which is a true definition of divine natural heritage. You will also have an opportunity to admire deep caves, gorges and plateaus, ravines and ridges, and daunting rocks that make outstanding snapshots.
The mountain is also a home to various animal species, birds, and more than 1500 plant types.
If you still have the energy left on you, you can join the other brave people and climb to the summit.
However, you will realize that climbing this mountain is not for faint-hearted but when you decide to climb, you will see inspiring radiant whiteness in the realm of the gods.
Admire the Beauty Of Voras & Kaimaktsalan, Greece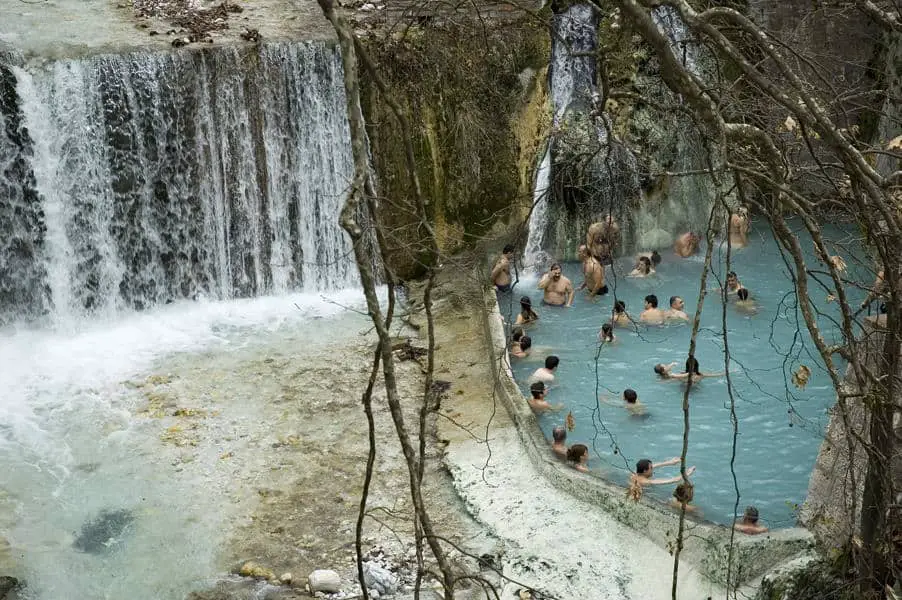 In Macedonia Greece lies an outstanding Kaimaktsalan ski resort which is a must go for you to enjoy the history and wonder of Greece. The famous Thermal Springs of Pozar is very close.
If you ever heard of Alexander the Great, coming to this place will refresh his memories because it was his birthplace. When you come here, you will join other tourists from all over the world in skiing among the stars.
The highest ski lift can take you up to 2,480m where you will have a chance to see the home of the ancient gods at the top of Mount Olympus.
On clear days, you can also have a magnificent view of Lake Vegoritida and the Thermaikos Gulf. From the top, the ball is on your coat to choose a trail from one of the four ski trails of the resort or you can even choose from the 13 available ski runs.
If you are just an amateur, don't panic because the ski runs are visible and clear as they have been marked with colored flags which indicate the difficult run levels.
Don't let hunger distract you from having as much as you can, because the resort's luxury chalet is there at your service.
It has a bar for you to take one bottle or two of your favorite wine or beer, and a restaurant that serves the best local cuisines.
You can also head to the snow tubing park and have fun in the snow, or head to snowboard fun park and have as much fun as you want on a snowboard.
Top Things to Do in Macedonia Greece sum-up
When you get a leave from work or when you want to take your family for a vacation, you might be stuck wondering the best places which you can explore some of the world's best nature.
However, you do not have to scratch your head again because Macedonia Greece is a perfect place to go.
The place is loaded with serene environment, historical buildings and monuments, outstanding islands, waterfalls, and national parks which guarantee you of an amazing and unique experience.
The things we mentioned here are just a few from our experiences regarding the top things to do in Macedonia Greece. The area is huge and magnificent in winter time too.
People from Germany, Italy and nearby countries visit it by car.
Enjoy.