If someone tells you they were hiking Mount Ida Crete (Mt Psiloritis), better ask them which part and which side.
Mount Ida Crete, also known as Psiloritis (translates to Tall Mountain), is the highest mountain of Crete Greece.
Crete is a huge island, so you understand that hiking Mt Ida is not just simple hiking. By the way, do read the big post with all the things to do in Crete.
To be precise, Mount Ida is a mountain chain located in the Rethymno regional unit, that consists of:
The White Mountains (west)
Mount Dikti (east)
The plains of Messara
The Asteroussia Mountains and the Libyan Sea (south);
Heraklion and Rethymno are in the north. It is a vast area.
We had a relatively short hiking trip on Mount Ida while staying at Arodamos Traditional Guesthouses during our 5-day summer trip in Crete.
That was one of the two hiking trips we did while on the island. You can read more here.
Arriving at Arodamos, on Mount Ida Crete
After landing at the airport of Heraklion, we took our rental and drove towards the mountains. Arodamos is located in the region of Malevyzi.
The guesthouses are near the "Livadi" Plateau of Mount Ida Crete.
They constitute one of the 7 Geoparks of Europe, also protected by the Natura 2000 program due to extended biodiversity.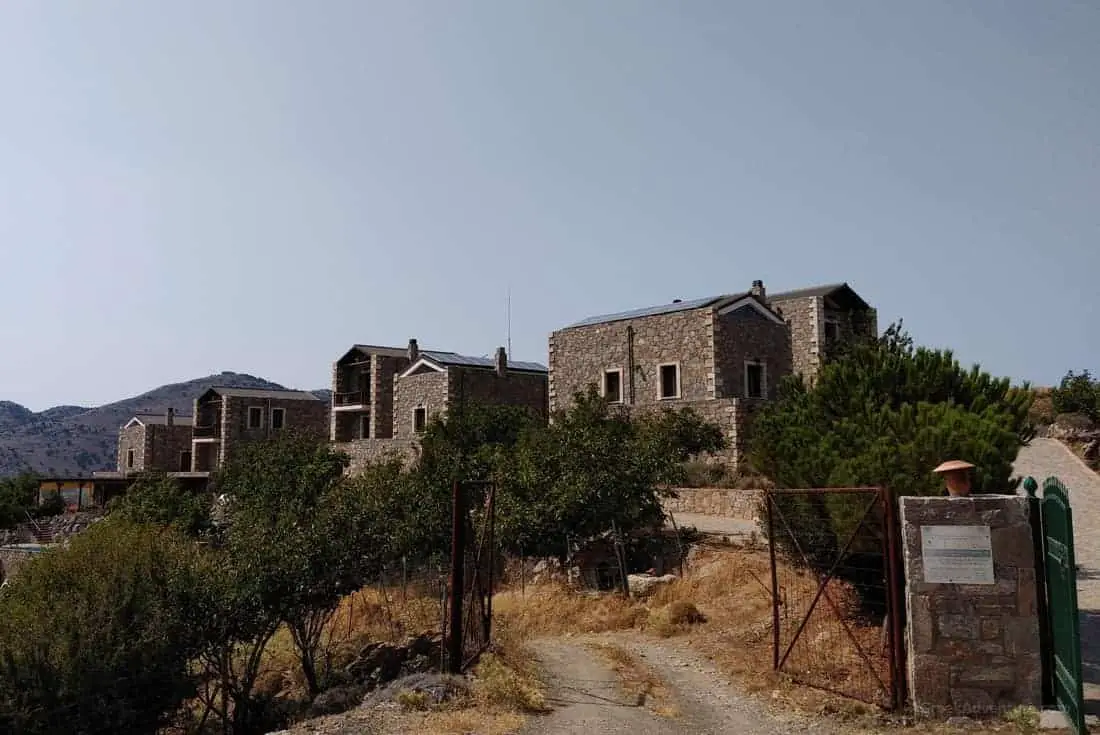 It is around 1 hour from Herakleion.
The guesthouses are located in an isolated location after the village of Krousonas. Each apartment is autonomous as it comes with a kitchenette, so better to get some provisions if you want to cook there.
Apartments are spacious and with tall ceilings. You will feel very comfortable.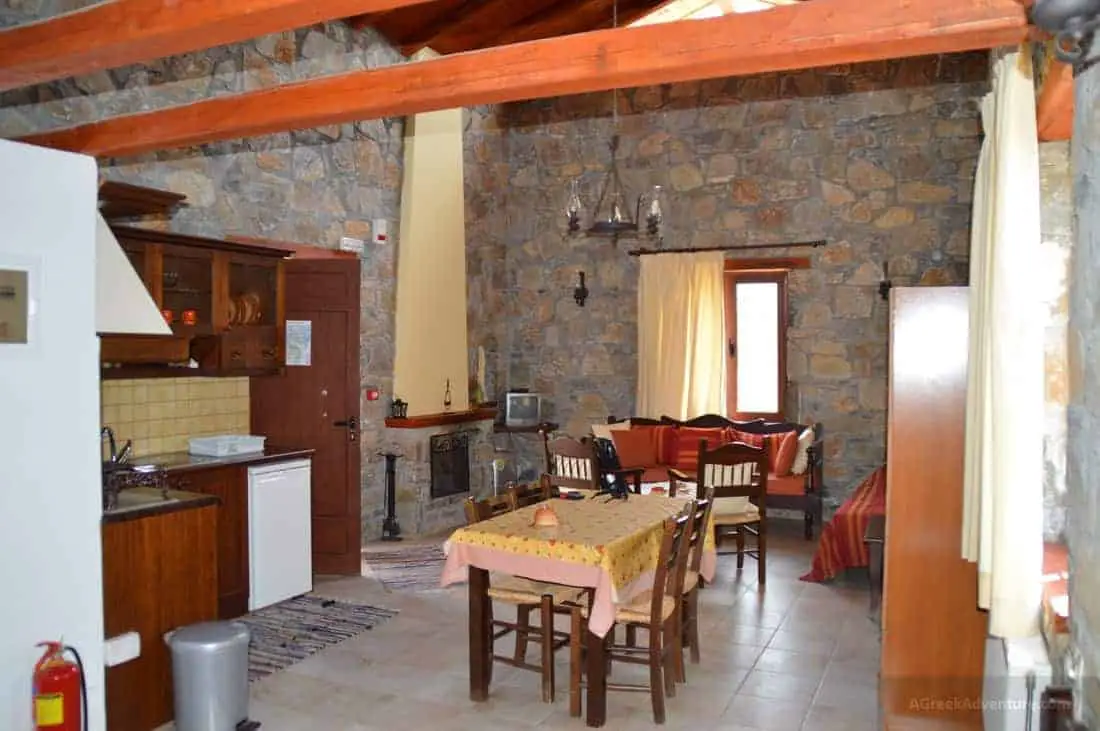 There is an indoor tavern in Arodamos, of course, with plenty and tasty food.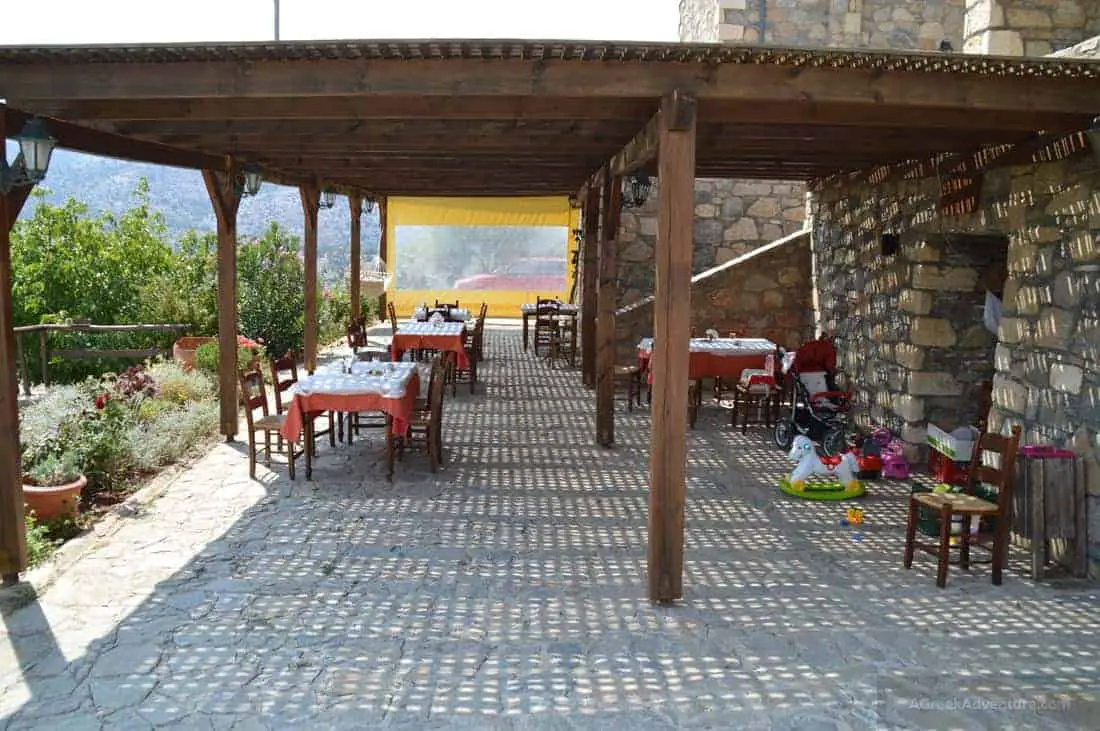 The view from Arodamos is equally lovely, and the pool is a pleasant surprise in this location.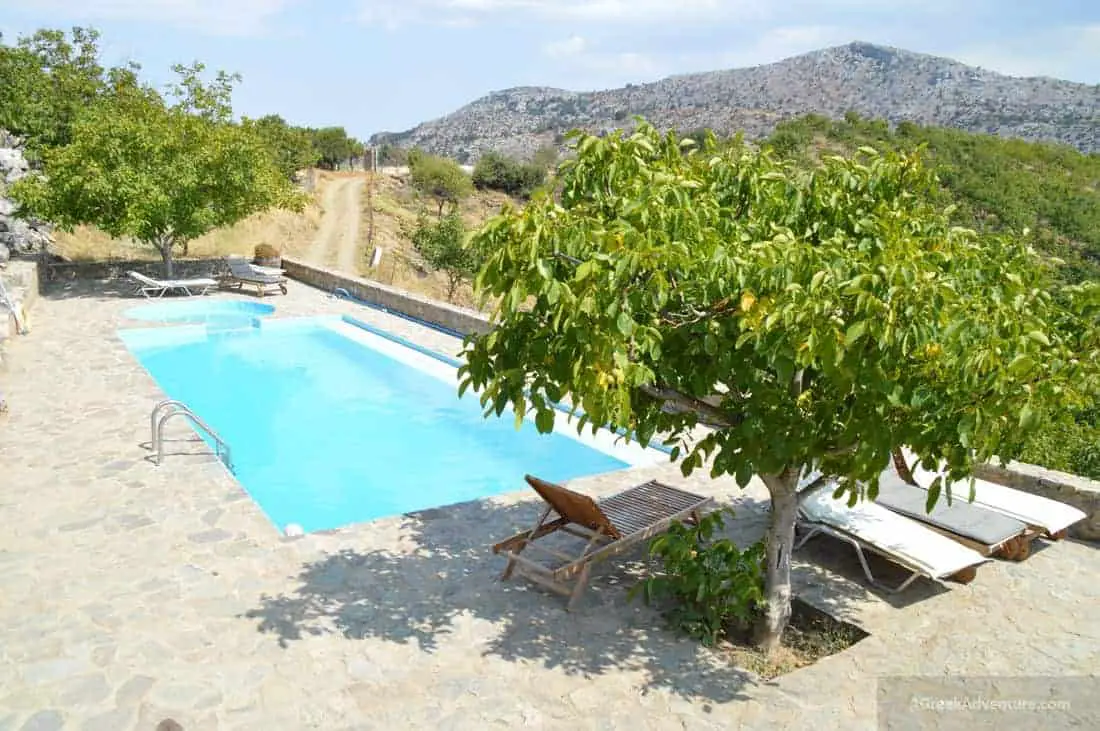 Yet, the high point of this place is quietness. If you need to relax, away from the noise of daily life, then this is one of those places to be.
Small kids will find this pleasant enough.
We knew we would have a great time after enjoying our welcome coffee and some butter cookies.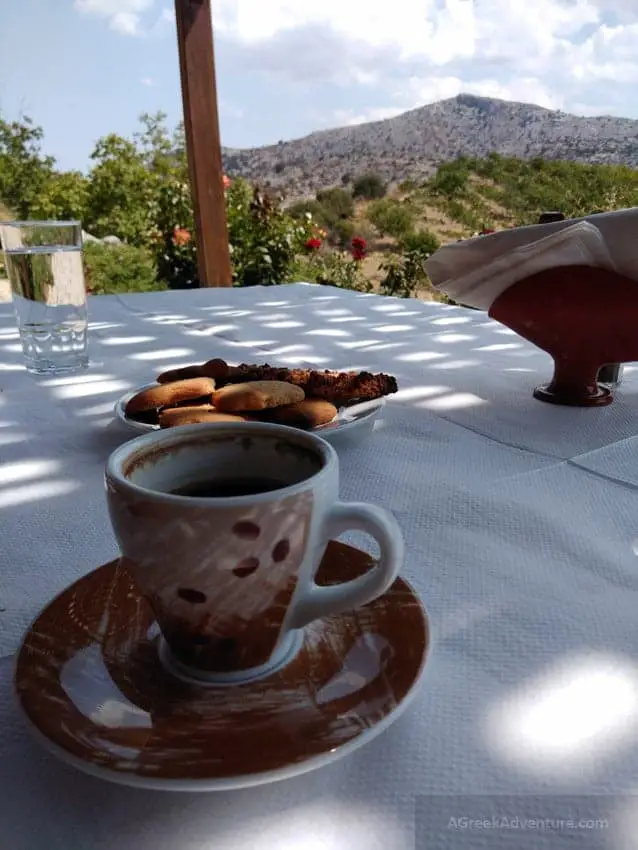 If you like cycling, then there are some bikes to use. Along with the premises, you can also do archery and, of course, hiking.
However, keep in mind that hiking paths here are not marked at all.
The owners will provide you with instructions, and you will need to memorize the route or have a GPS device to track the path and follow it back.
Hiking around Arodamos, Mount Ida Crete
We decided to do our hiking a bit late in the day, as our whole trip included to visit different locations in Crete, almost every other day.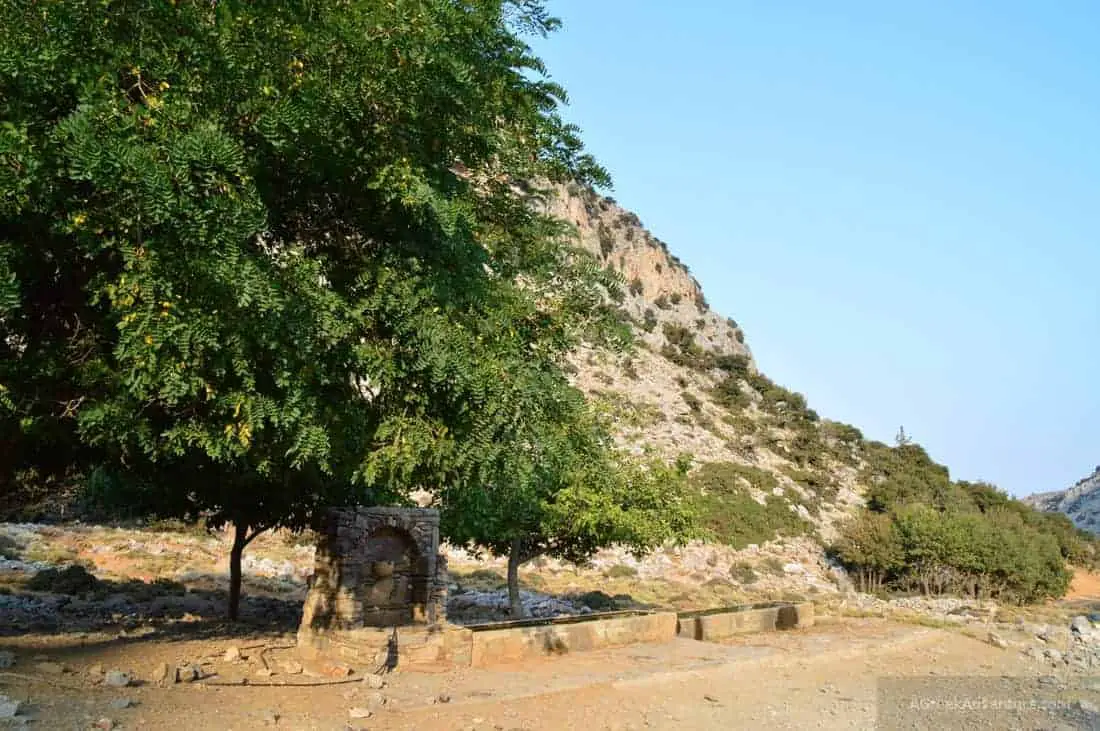 The route was through green areas, where lots of goats were looking at us a bit puzzled.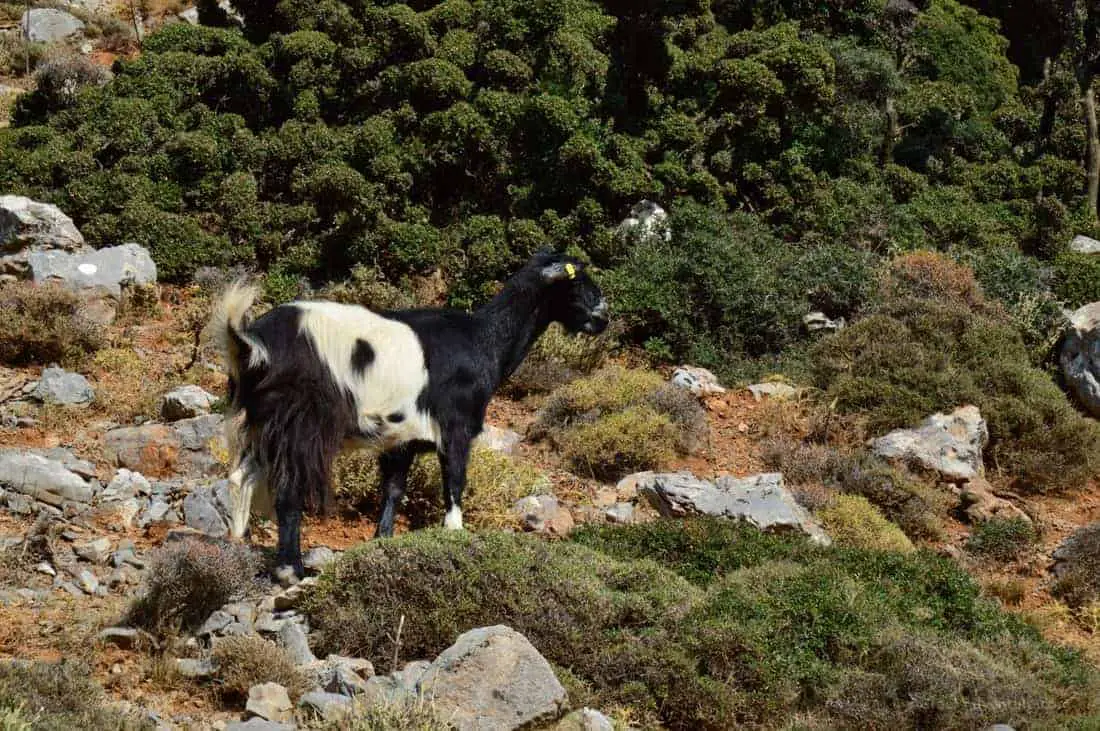 Here are a few highlights. Our trip had a goal. That was to find the Vromonero location where lots of holm oaks exist.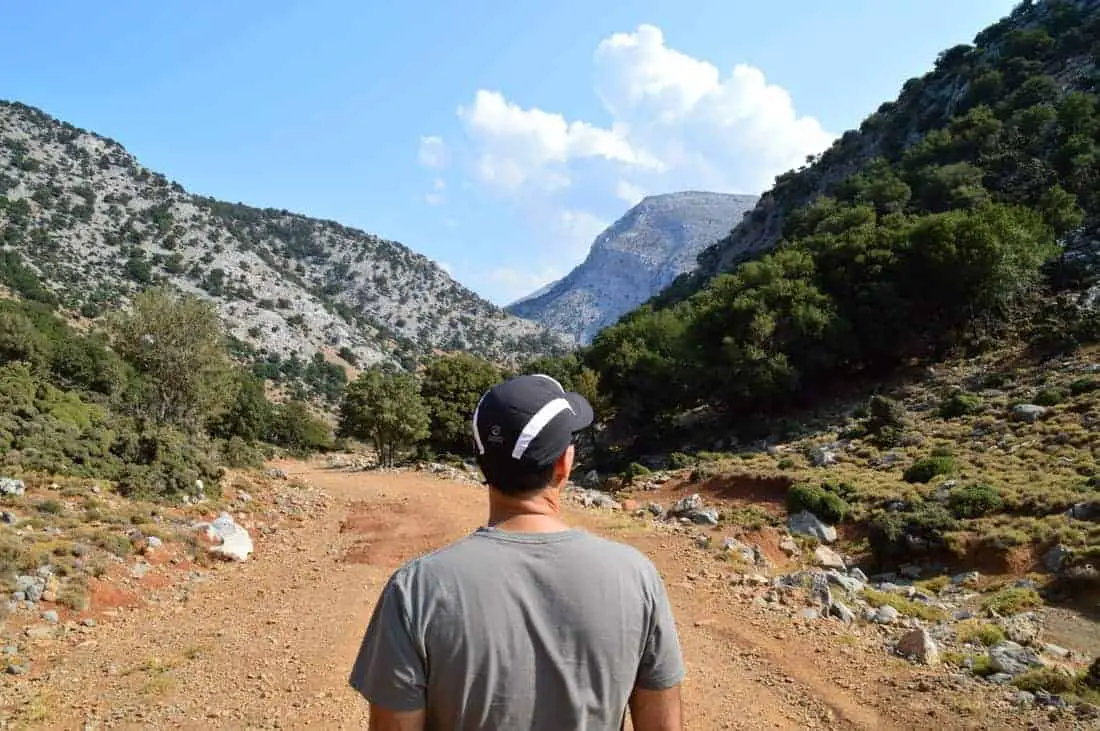 The difficulty factor of this hiking was 1 (maybe less). It was more of a nice walk through the countryside.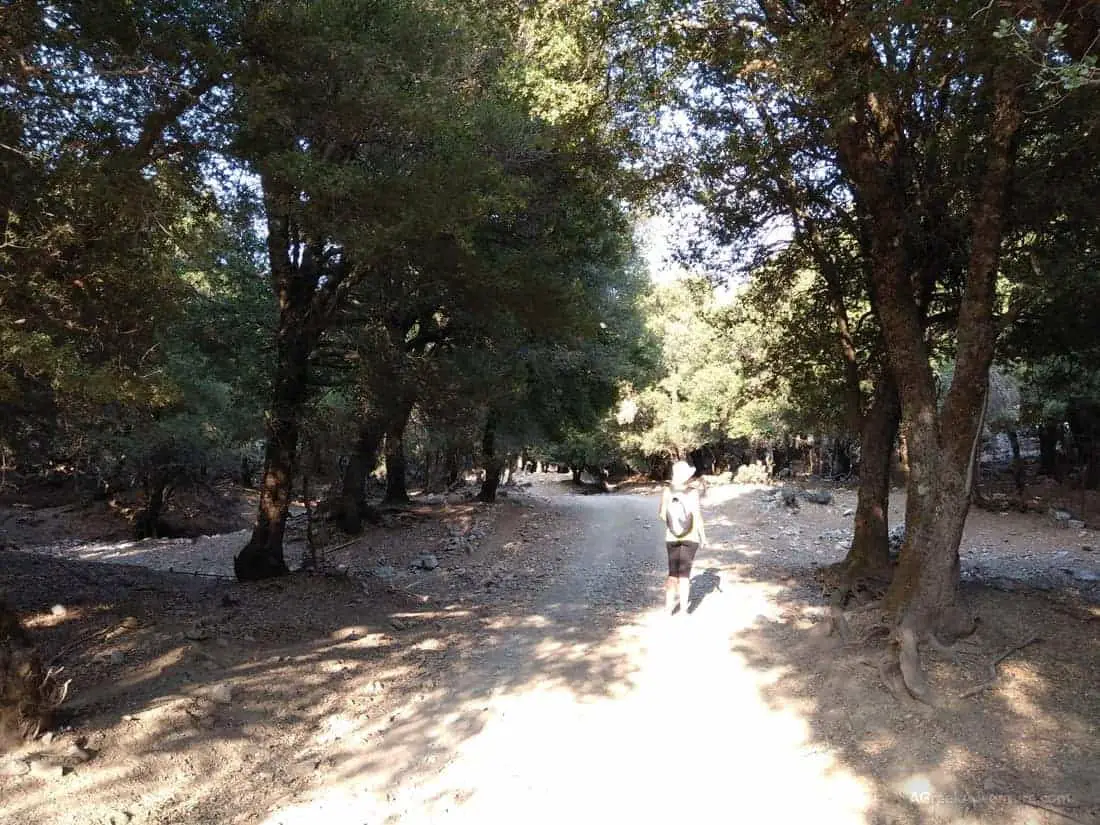 Wandering in the Cretan countryside for 3-4 hours will make you hungry, so when we came back, we wanted to have a proper dinner.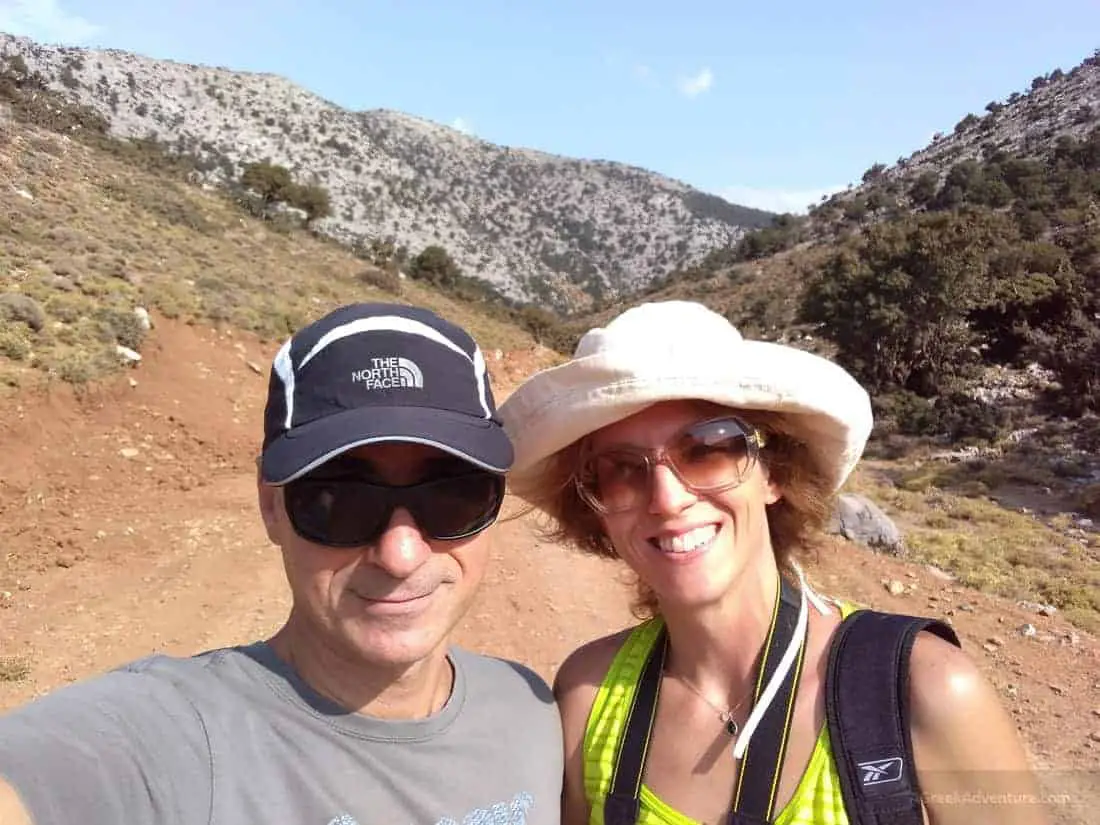 The tavern located inside the hotel had a perfect variety of food.
Tasting Genuine Cretan Hospitality
We were starving as we were traveling most of the day. After the hiking part, we wanted to taste some of the specials.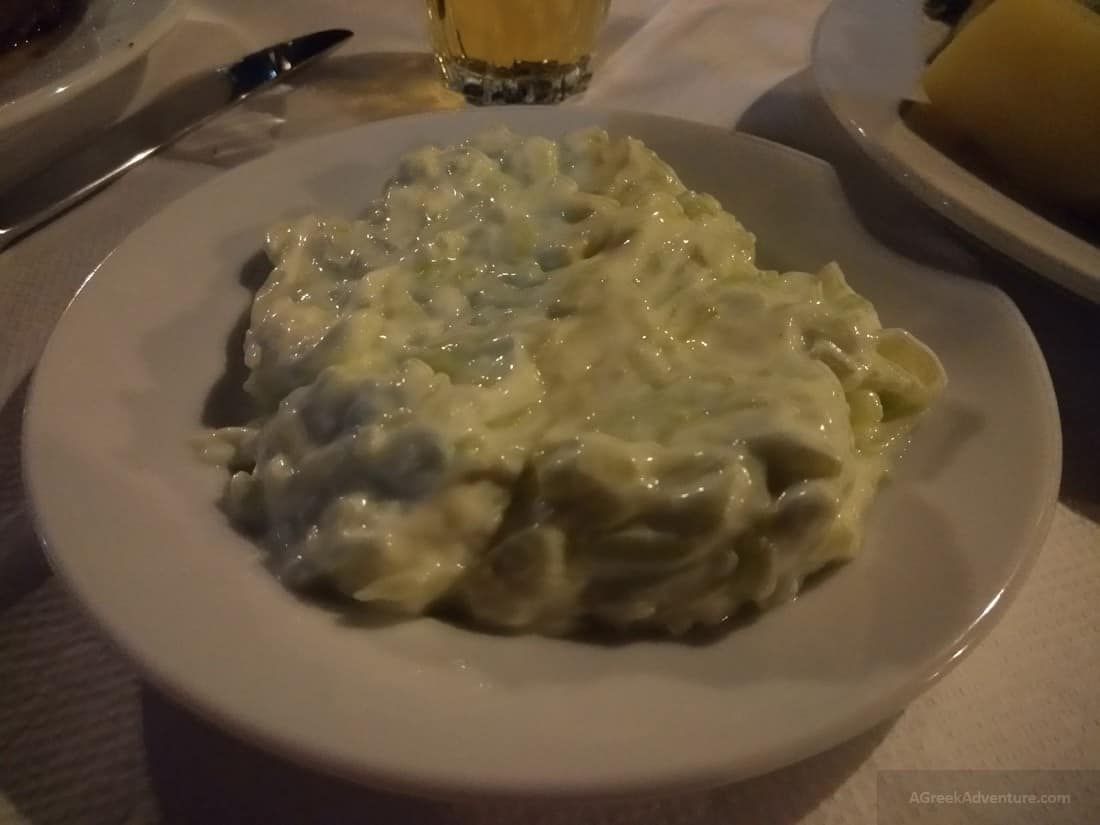 We had fried liver, lamb with a magnificent sauce, the famous Cretan fries (big chunks of potatoes fried in olive oil), tzatziki, boiled greens, and fresh fruits.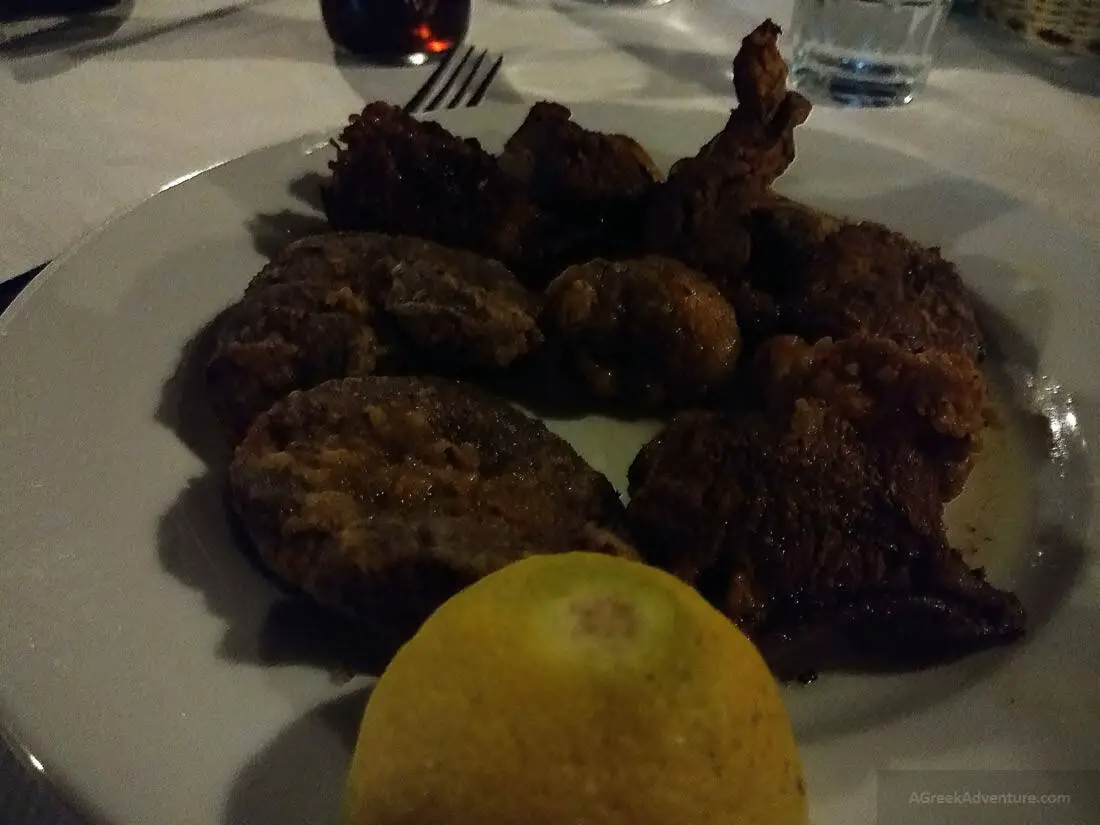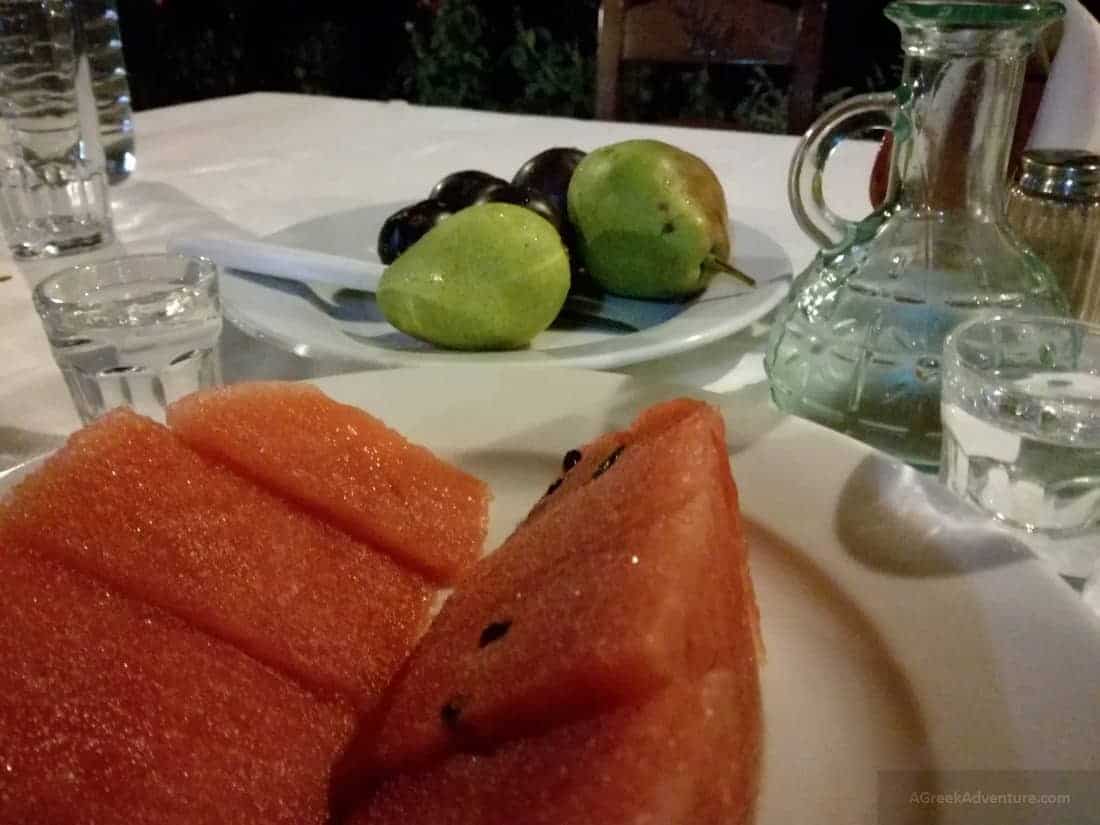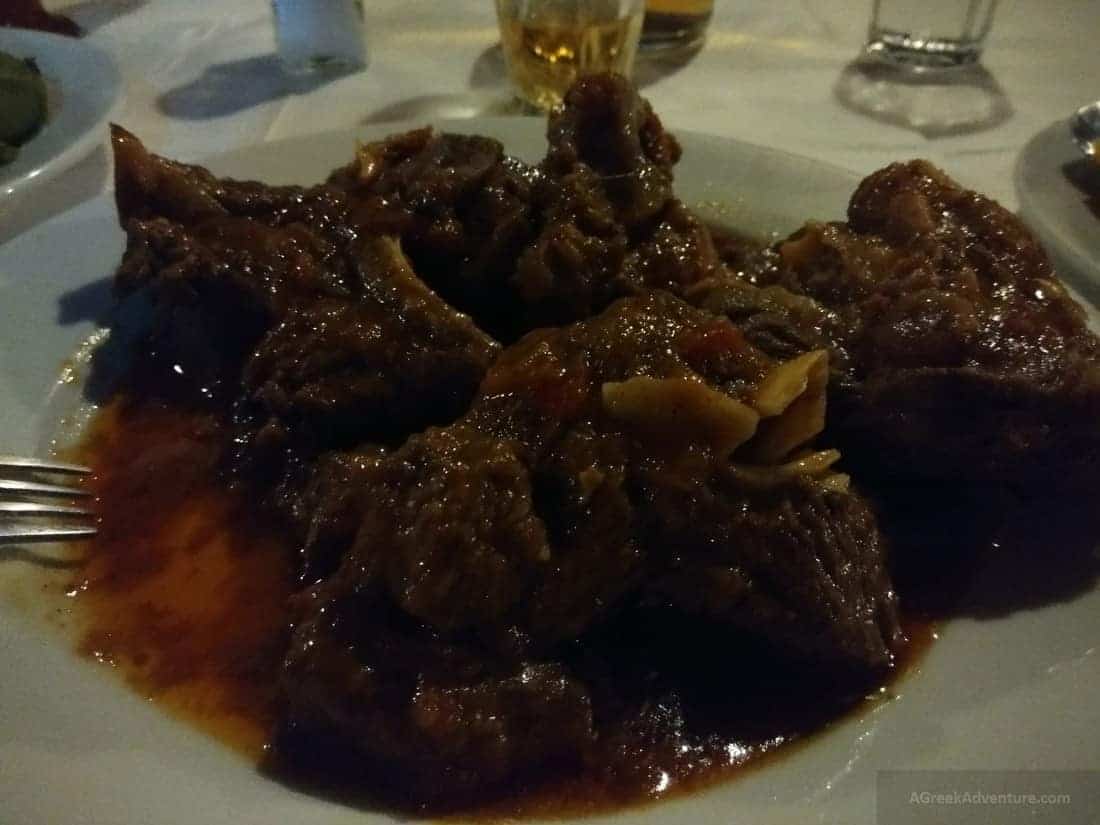 We "watered" these down with the right amount of tsikoudia (raki), while the father of the owners was telling us stories about Crete and his life.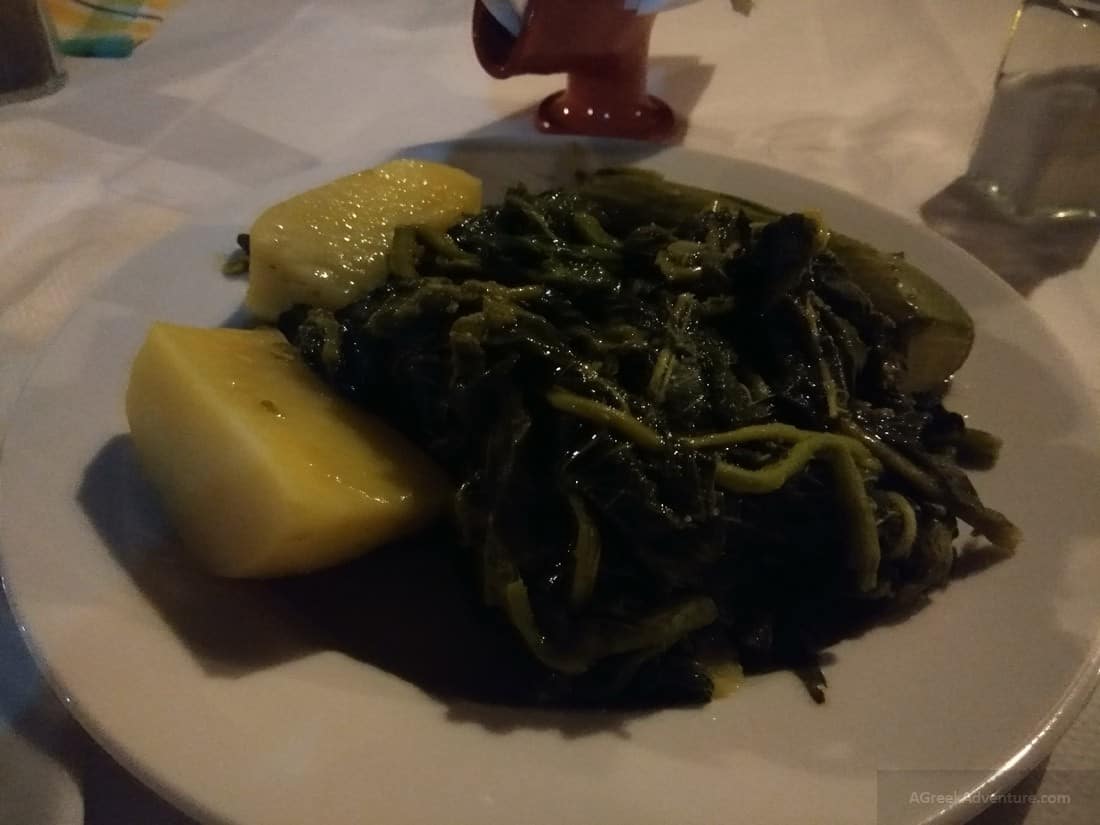 It was late at night, and we were a bit drunk but happy and smiling.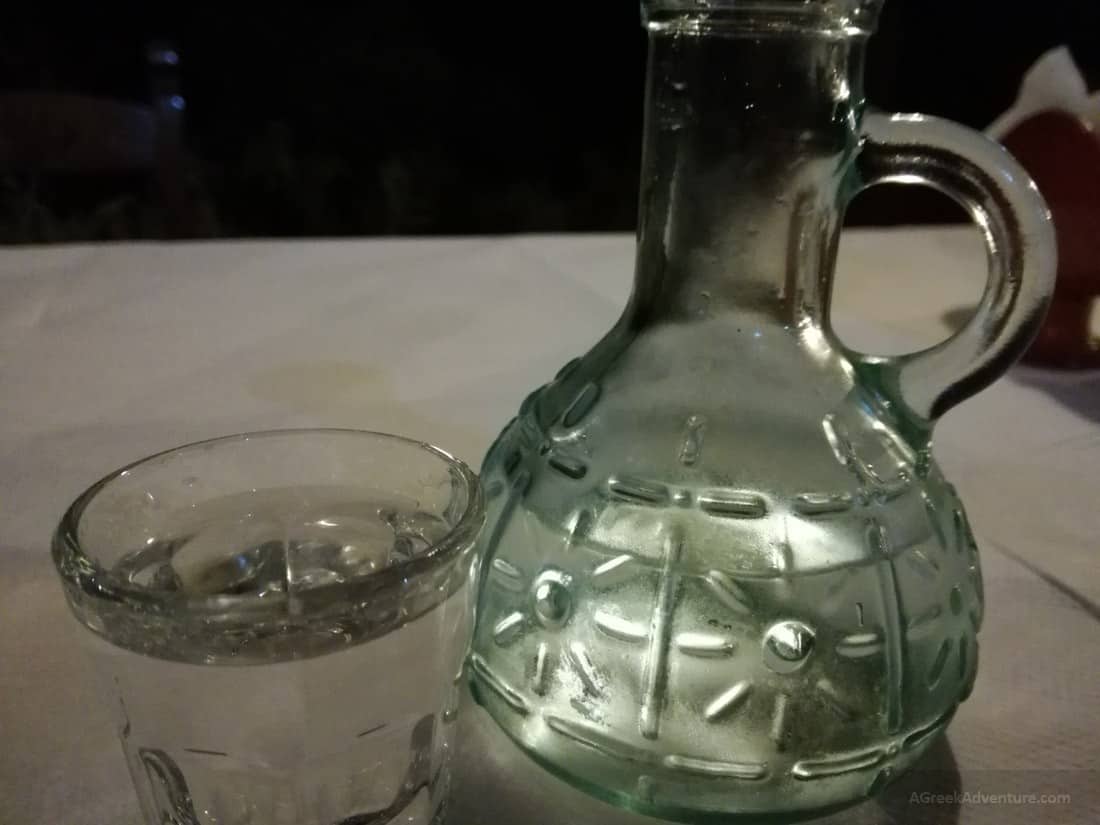 We were also tired, so we went to sleep in our big guesthouse apartment.
Conclusion on Mount Ida Greece
This location is ideal for those seeking to relax while avoiding main cities and the beaches, or better (if you are okay with driving time) to use this place as a base.
Arodamos is a family-owned and managed hotel, and they are excellent to show the kind of hospitality they would show if you were a relative.
All food served is locally produced, as the family is also involved in farming and livestock.
We hope you will enjoy this place that is located on Mount Ida (Psiloritis).
Have fun.
Disclosure: Hiking this area was made possible with the support of Ellinair Airlines & Arodamos Traditional Guesthouses. However, the entire content and opinions are always our own. Also, read Rethymnon Greece: Things To See And Enjoy.