One of the well-known villages of Lesvos is Molyvos. Read our complete travel guide for all the things to do in Lesvos Greece.
Molyvos, Lesvos, is a stone-built village with a fort on the top is famous for its food, promenade areas, and splendid view of the Aegean.
We stayed at a very nice seaside hotel, name Delfinia Hotel & Bungalows, around 4 minutes by Molyvos on Lesvos island.
The hotel is huge and covers a very large area, extending down to the beach.
It also has a great pool with a great view of Molyvos, plus some pretty nice basketball courts.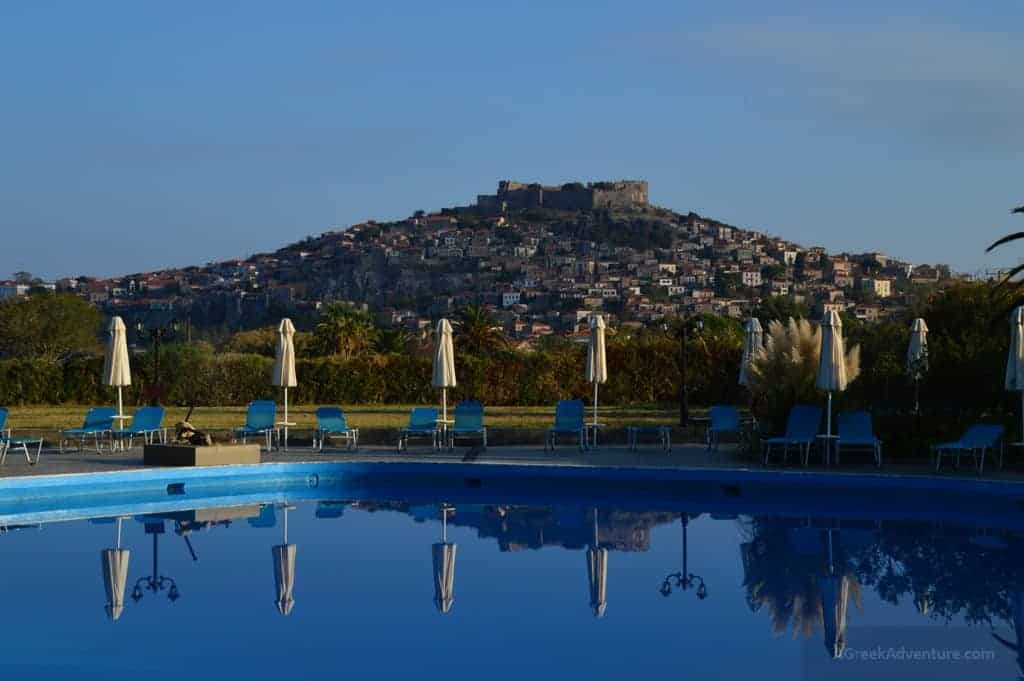 This hotel is cleverly located just outside Molyvos in Lesvos, so you can avoid any "touristic" fuzz from the village.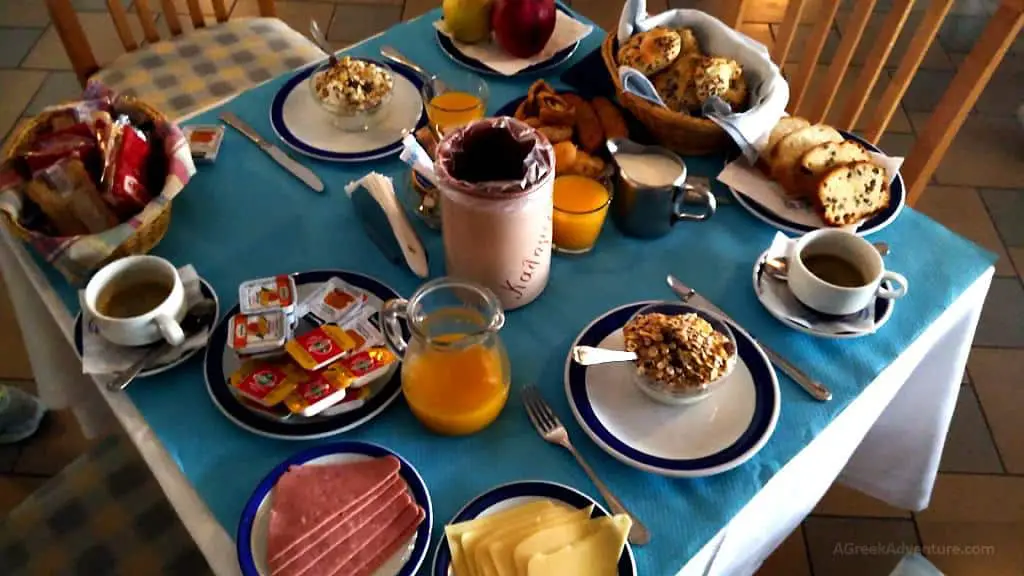 Yet, before even arriving at Molyvos you will have the opportunity to pass by the Pink Flamingos of Lesvos.
This is a rather famous location for bird watchers from all over the world.
They literally "flock" into this area to observe these magnificent birds.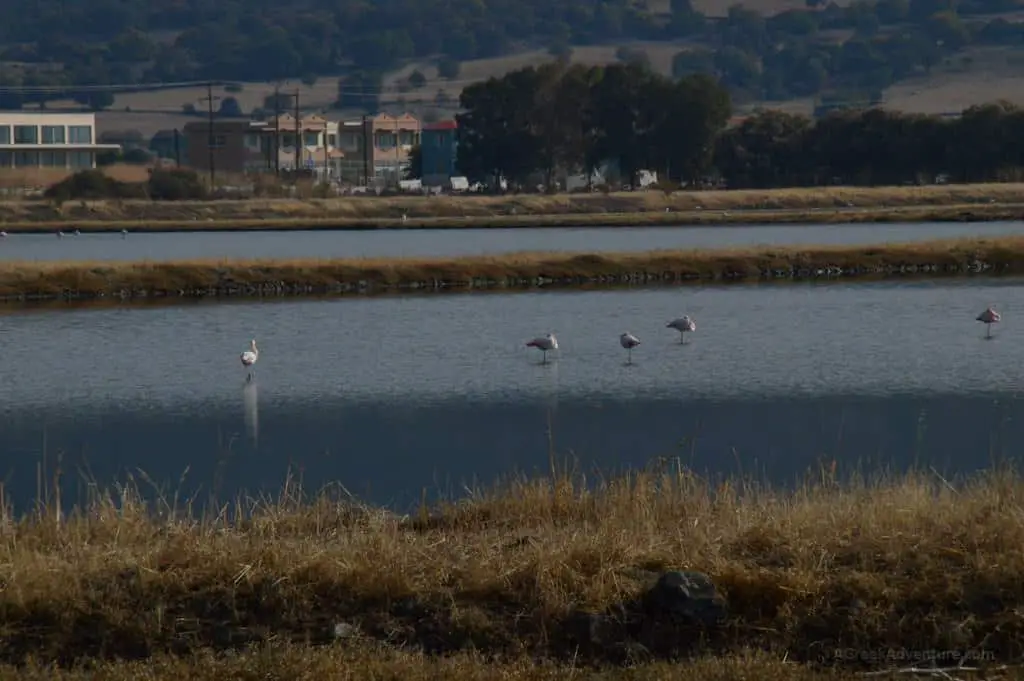 This is a photo we took from as close we could, as the area is very big to cover.
Walking around Molyvos Lesvos
We arrived at Molyvos in the late afternoon.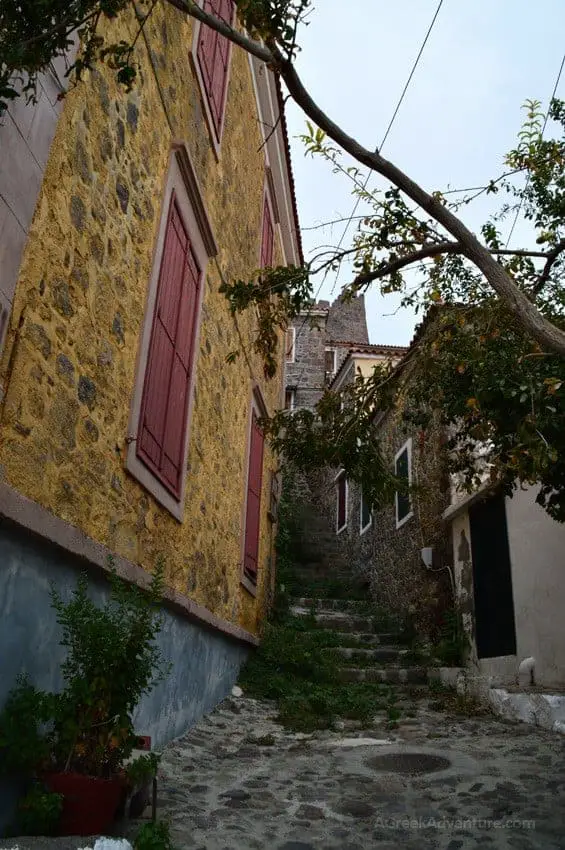 The village keeps its traditional look and feel.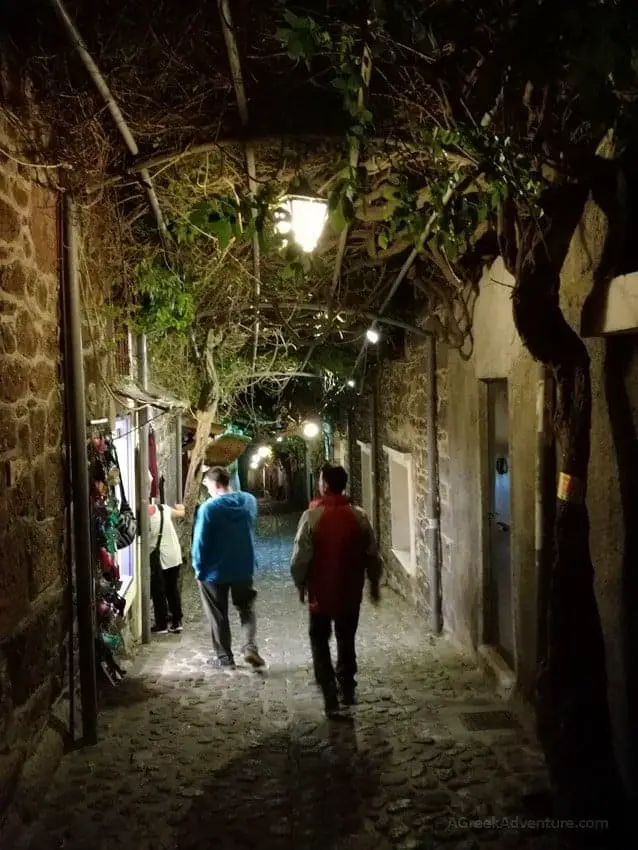 That is one of the main reasons one will visit it.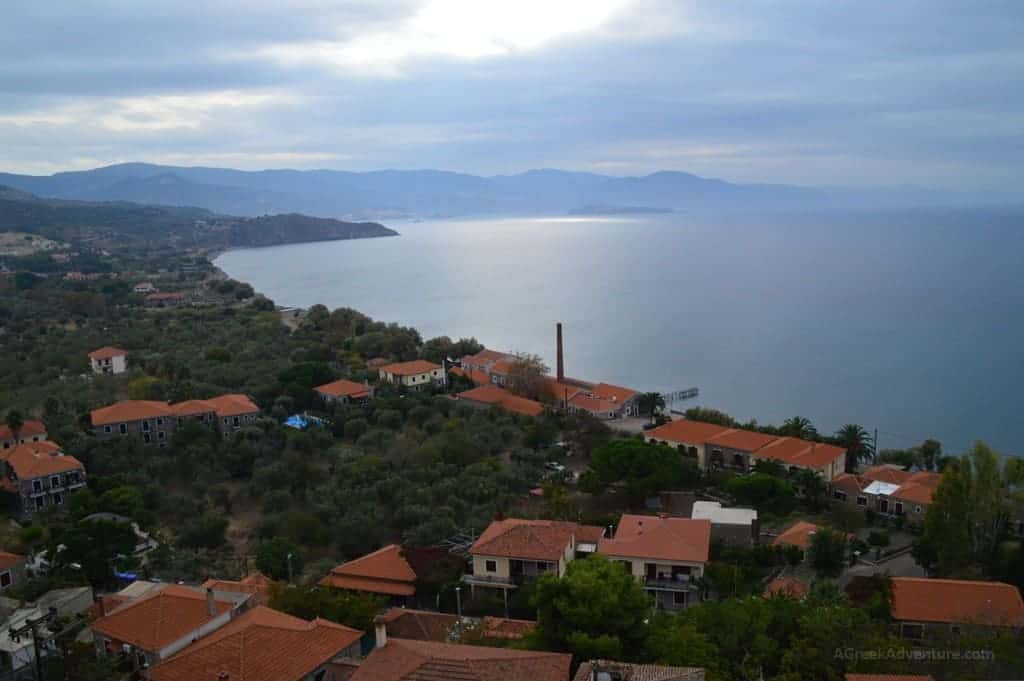 Despite the fact that is one of the most visited locations, it is quite serene.
At the top of Molyvos is the old Byzantine Castle (Fortress of Mythimna).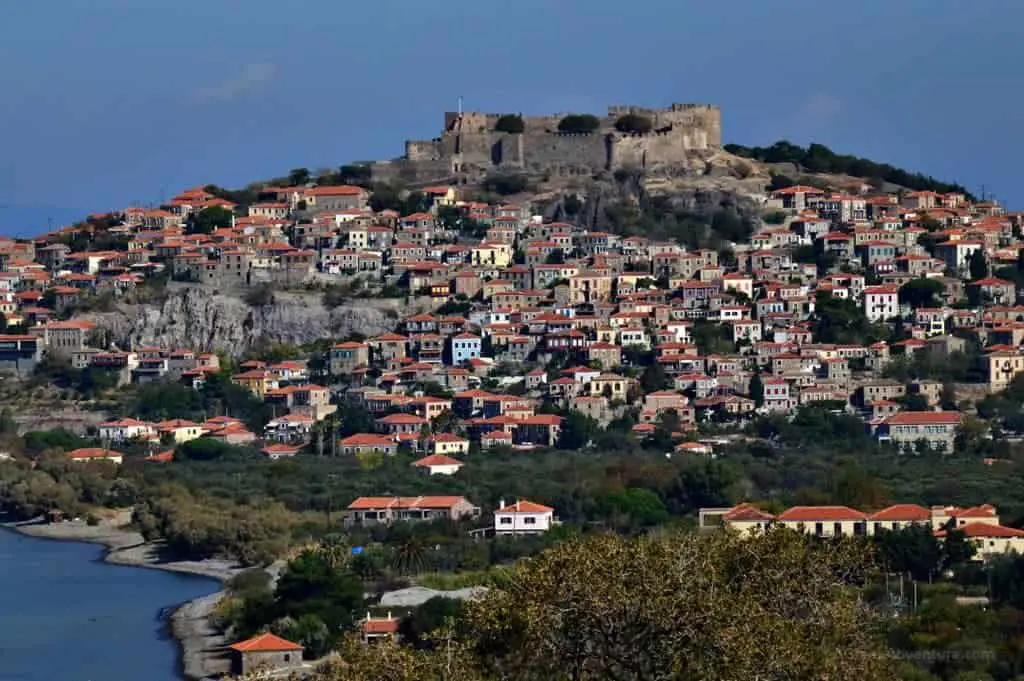 It offers a pretty nice view of the village, towards the open sea.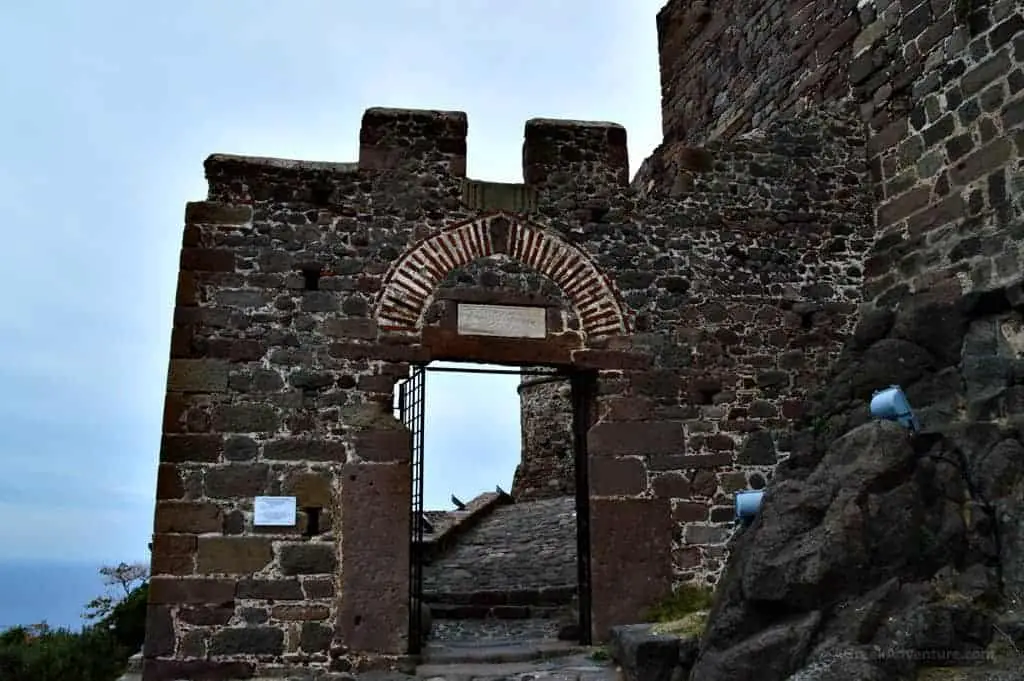 The streets around the castle and towards the sea are great for a pretty nice walk.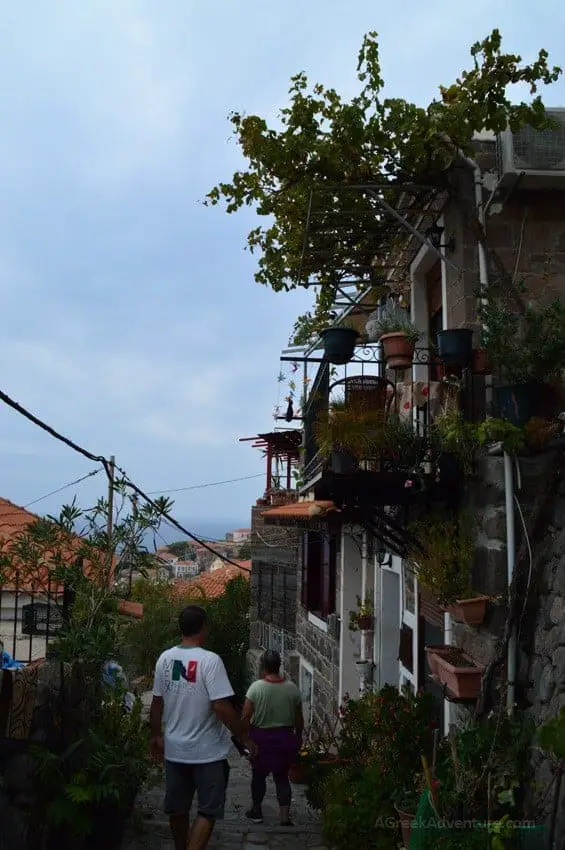 Even if you stay in any of the beautiful villages of Lesvos, do spare a day to explore Molyvos Lesvos streets and the local cuisine.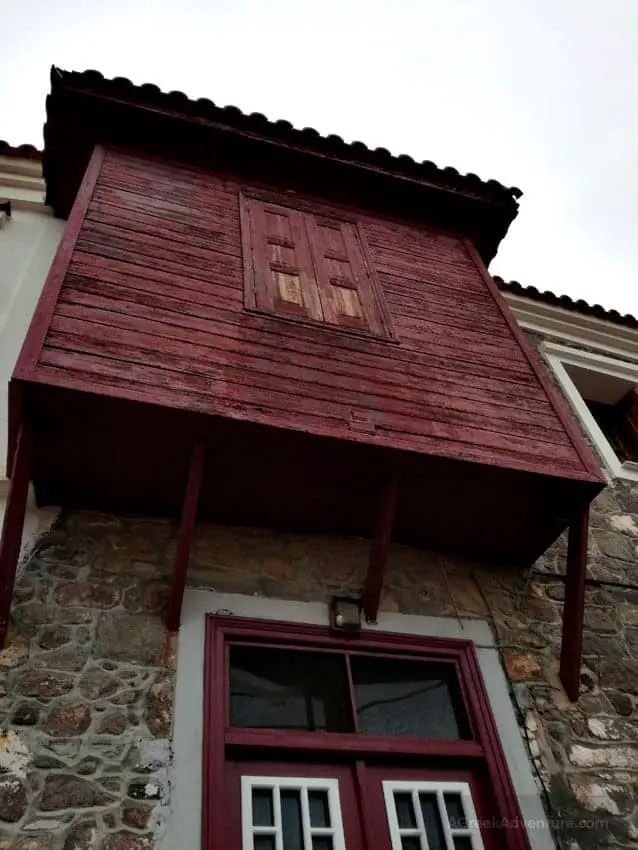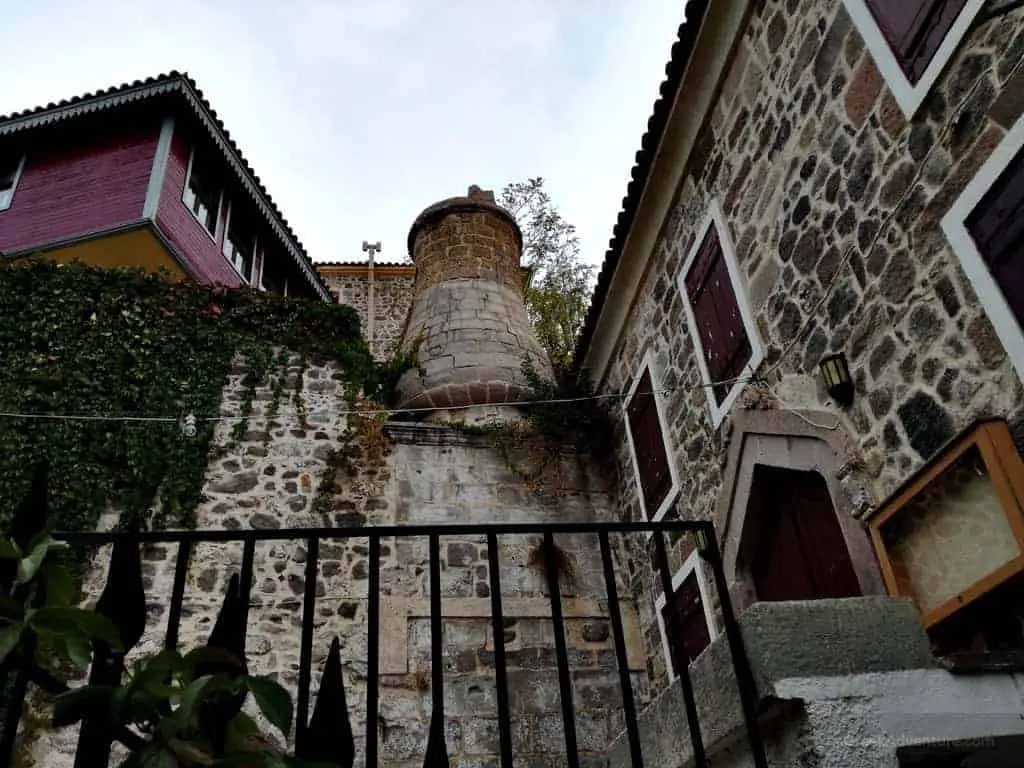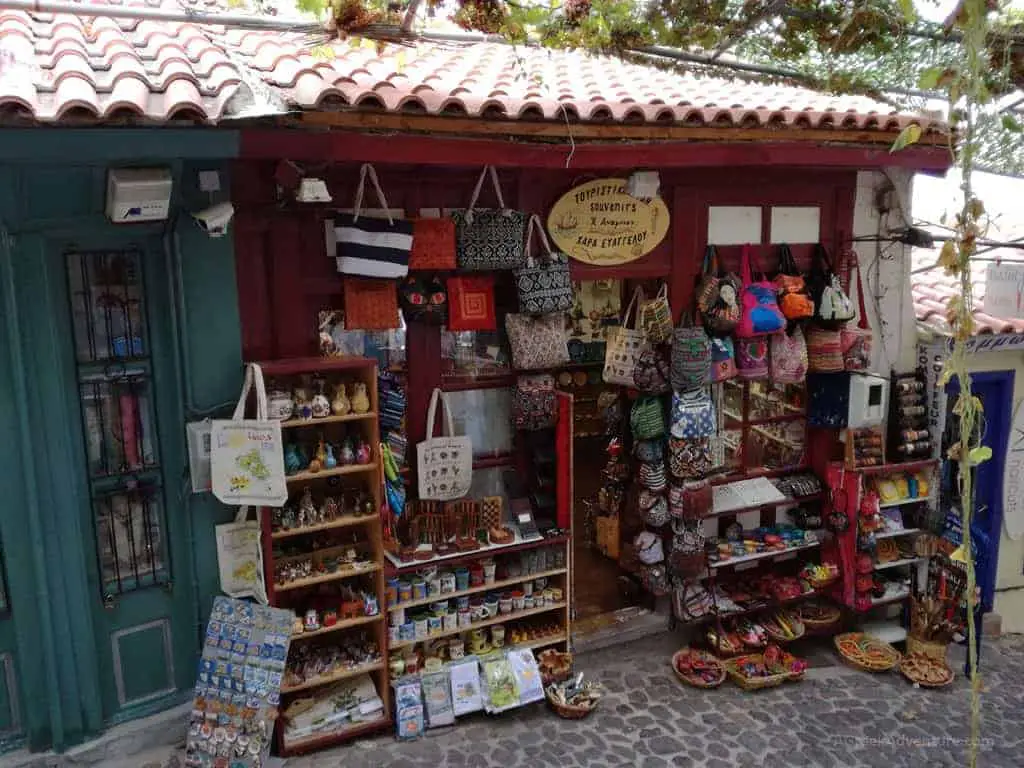 Where to Eat in Molyvos Lesvos Village
When you get hungry do not leave Molyvos without trying its cuisine.
We suggest "Mpampoukos" since we ate there and we can tell.
Lesvos is famous for its top quality food and "Mpampoukos" follows along.
We had quite a series of dishes, along with the must-have Ouzo, and the owner of "Mampoukos" was insisting that we should try more.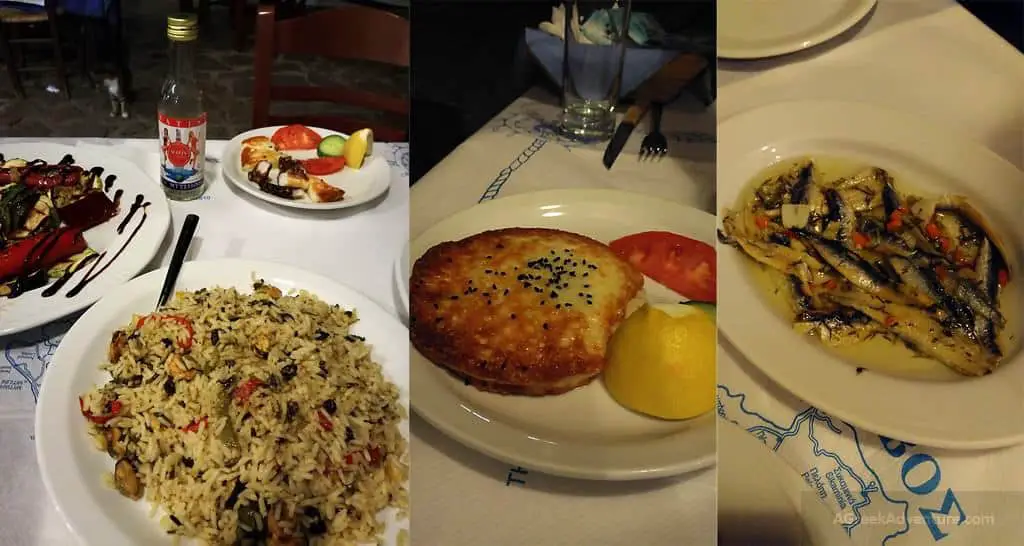 The food -as in all Lesvos- was delicious and perfectly cooked.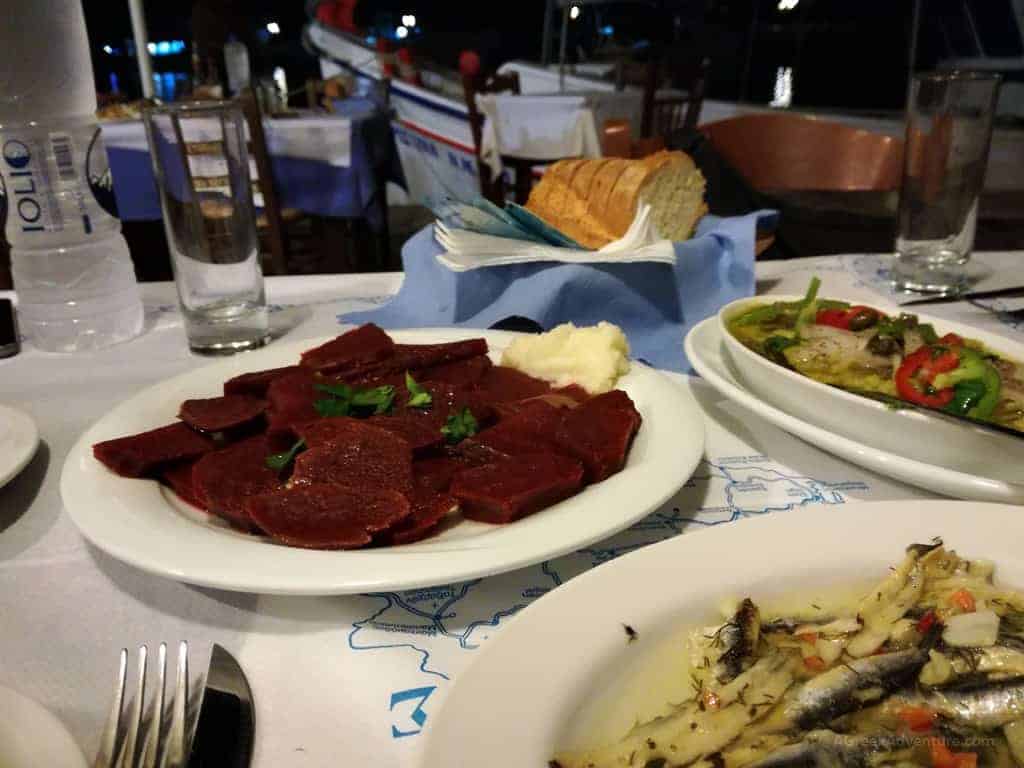 We experienced Lesvos (Molyvos too) and the local tastefully cook food while using fresh ingredients.
Good quality ingredients leave you without a heavy stomach. It is essential for us as we travel a lot and compare such things.
In total, there are lots of taverns in Molyvos and some pretty nice beaches for swimming.
Have fun!
Did you enjoy our article on Molyvos Lesvos? Then also read Best Weird Greek Foods In Greece.