Most of our readers interested in hiking, trekking, and mountaineering have heard of Decathlon. The company is one of the top sellers of sports and outdoor gear globally. A few months ago, they approached us to discuss the possibility of a gear review for one of their product series.
We agreed, and they soon provided us with some clothing to test during our adventures.
The weather conditions were pretty harsh: cold, rain, snow, and ice, combined with rough terrains and mud in several places. But we like a good challenge! We decided to review the gear on one of Greece's most exciting mountains in Evritania, West Greece.
The Decathlon Gear!
We would test this cool gear from Quechua:
Challenges set
We were very curious to see how the boots from Decathlon perform while moving from snow/ice to dry terrain and how they would perform in muddy, slippery terrain.
Jackets and softshells were a challenge, too, since, along the route, the temperature was not always low. We wanted to see if the jacket's inner shell would be sufficient to provide body temperature per condition.
Keypoint: We used our boots without prior "breaking in." Breaking in your new boots is recommended for almost all boots out there, yet we thought the materials were quite soft and were curious to see how they would perform without any prior use. We didn't use them on any terrain before our hiking/mountaineering.
Testing Ground
We decided to take a trip to the area of Karpenisi. Karpenisi is located in the Evritania area (West Greece) and is one of the greenest areas of Greece with lots of mountains, forests, rivers, a via Ferrata, and more.
It is around 3 hours from Athens, Greece, and is suitable for hiking, trekking, mountaineering, rock climbing, and canyoning. Bonus: there is plenty of good food in the area!
Due to thick forests, rivers, and heavy rain, this area is rather cold in the wintertime. But when the sun comes out, it can get scorching, so clothing must be appropriate.
This was our second tour in Karpenisi. You can read about our past experiences here.
Mission Location 1
Easy hike from Kefalovrisso to Klafsi
Mission data: Total hiking time: 4 hours – Route length: 7km – Alt. difference: ≃ +100m., -200m.
On day 1, we arrived at the area of Kefalovrisso. Our hiking path began with walking along the river, crossing a bridge, and getting deeper into the forests.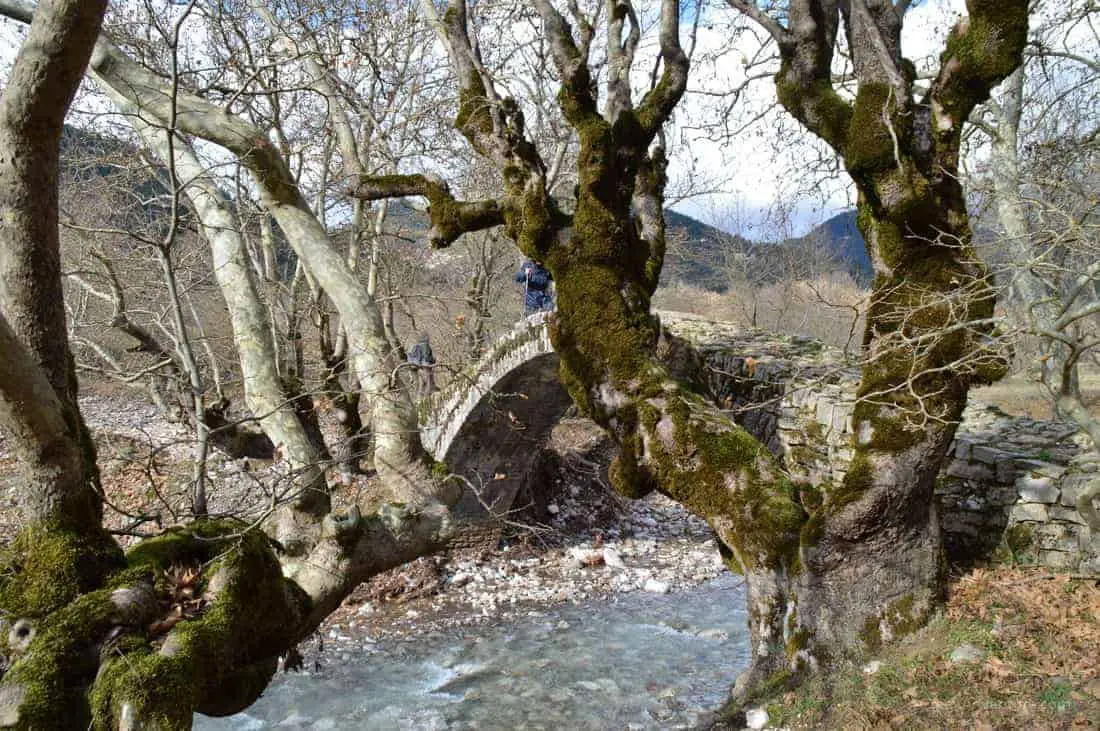 The terrain was relatively easy to walk on, yet we encountered some uphill paths and muddy grounds along our route.
It was freezing, so we started with full gear (rain warm jacket for me and a softshell jacket for Maria). This is me wearing full gear (jacket & hardshell).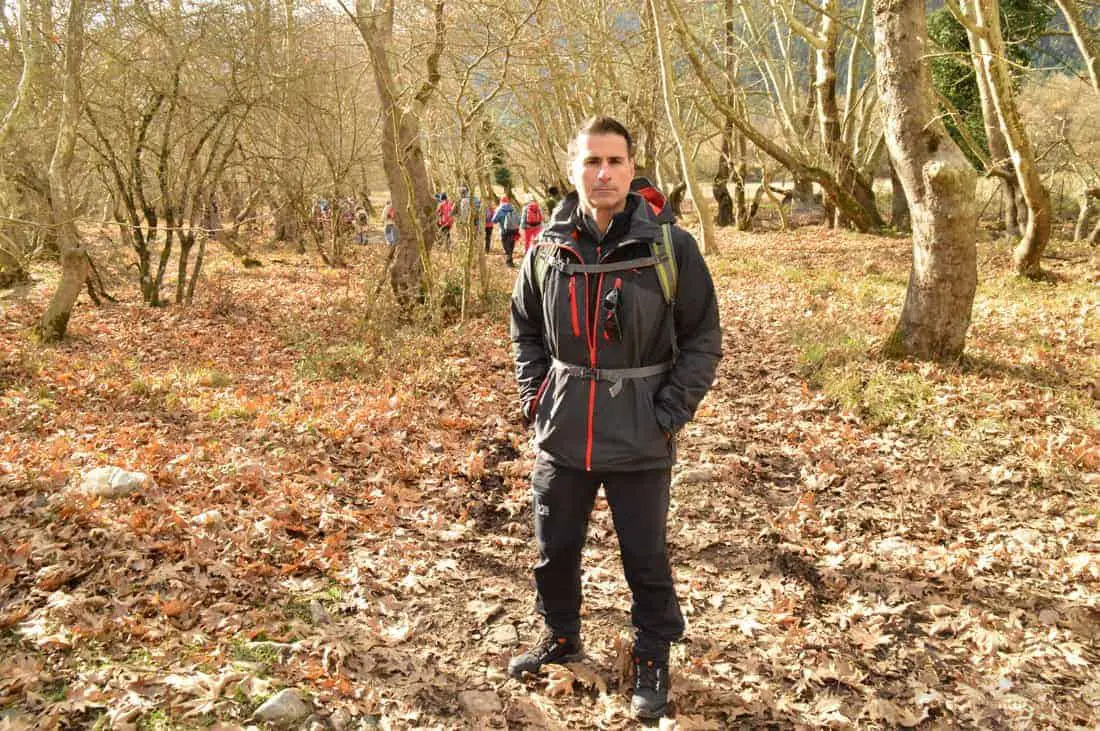 The hardshell has ventilation zippers under the armpits, so it was easy to open them to avoid unnecessary sweating.
However, after around 15 minutes of walking, the external hard shell was removed.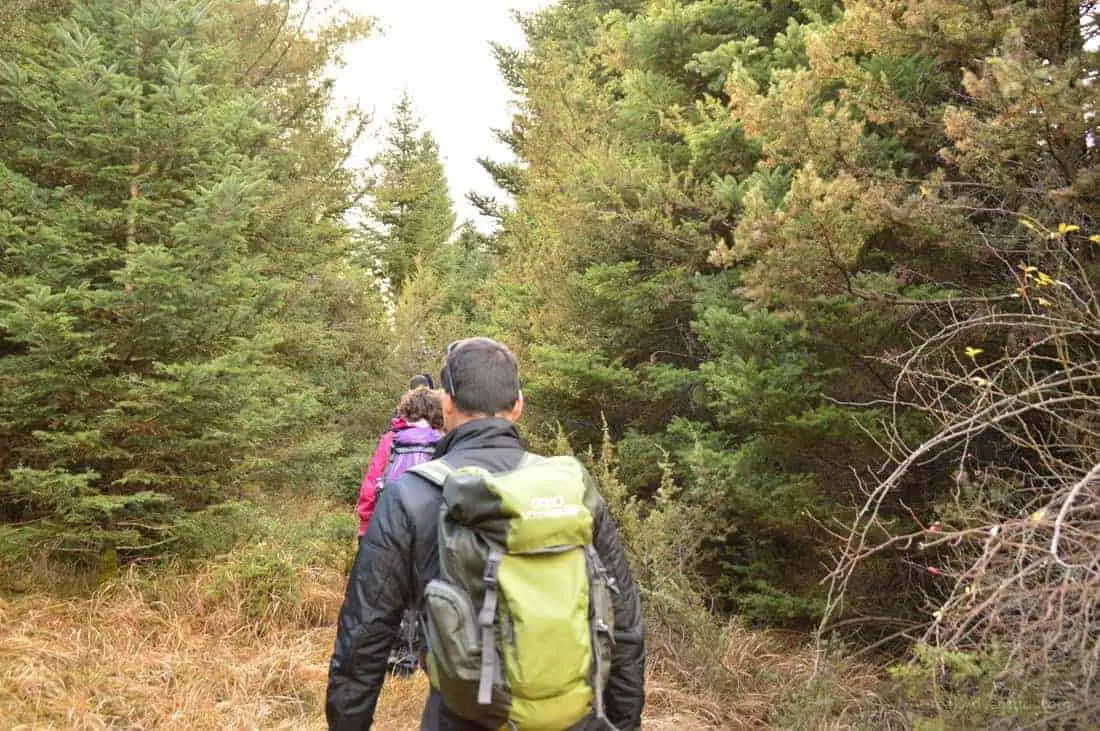 The softshell construction was rather interesting. The soft mesh that allows air circulation did an outstanding job in the side areas, and under-armpit sweat entirely evaporated. This was the case for the hardshell as well.
Wearing just a thermal shirt and a softshell jacket, I was comfortable hiking. I was sweating far less, and my body temperature remained relatively stable while moving. We didn't carry or use any fleece jackets either.
Maria was wearing her waterproof softshell jacket and a thermal shirt, and she was just fine too. We dipped our boots into the river to see what would happen at some points. Our feet stayed dry!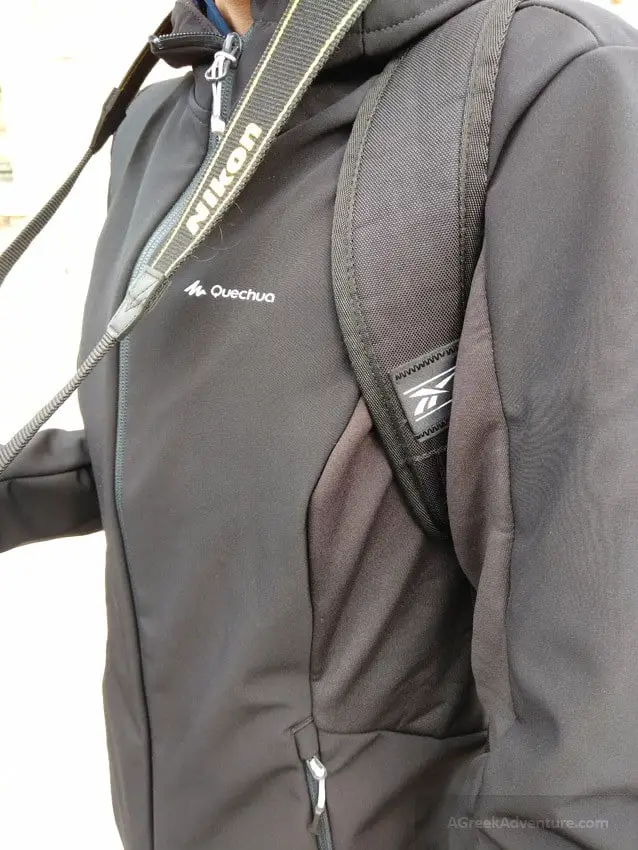 Look at those warm women's boots Maria is wearing.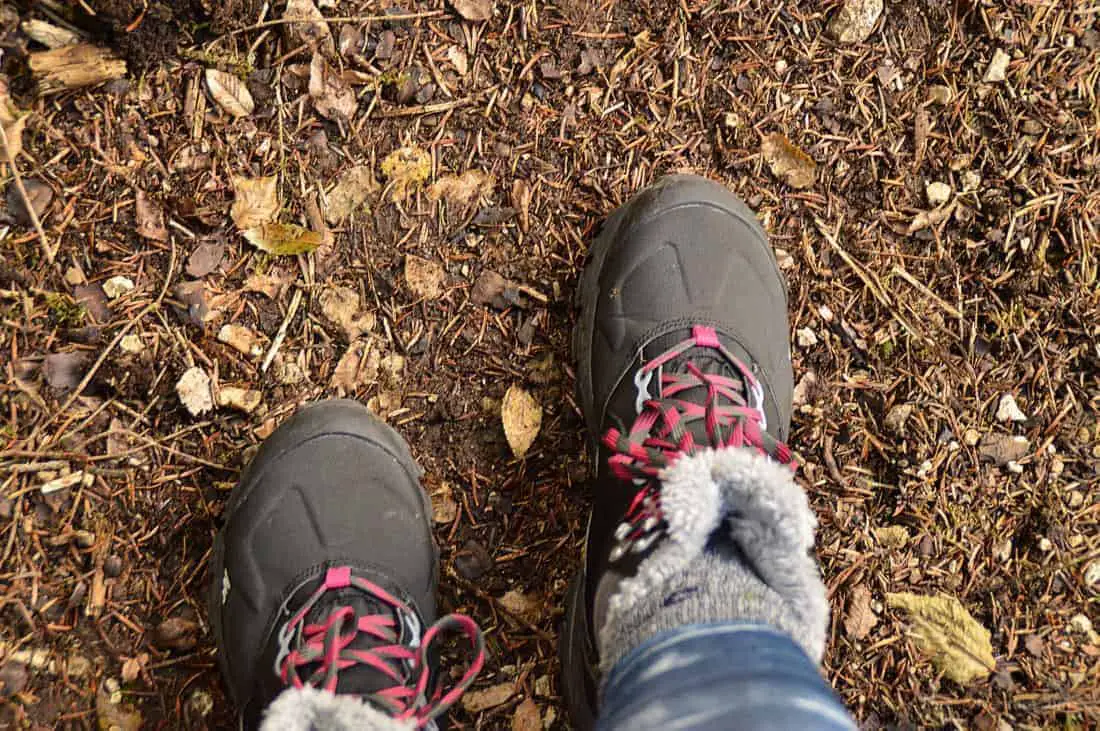 On muddy terrain, the boots performed flawlessly, gripping well on different types of ground. Moreover, they were an excellent fit for both of us, and our feet felt very comfortable, even without breaking in.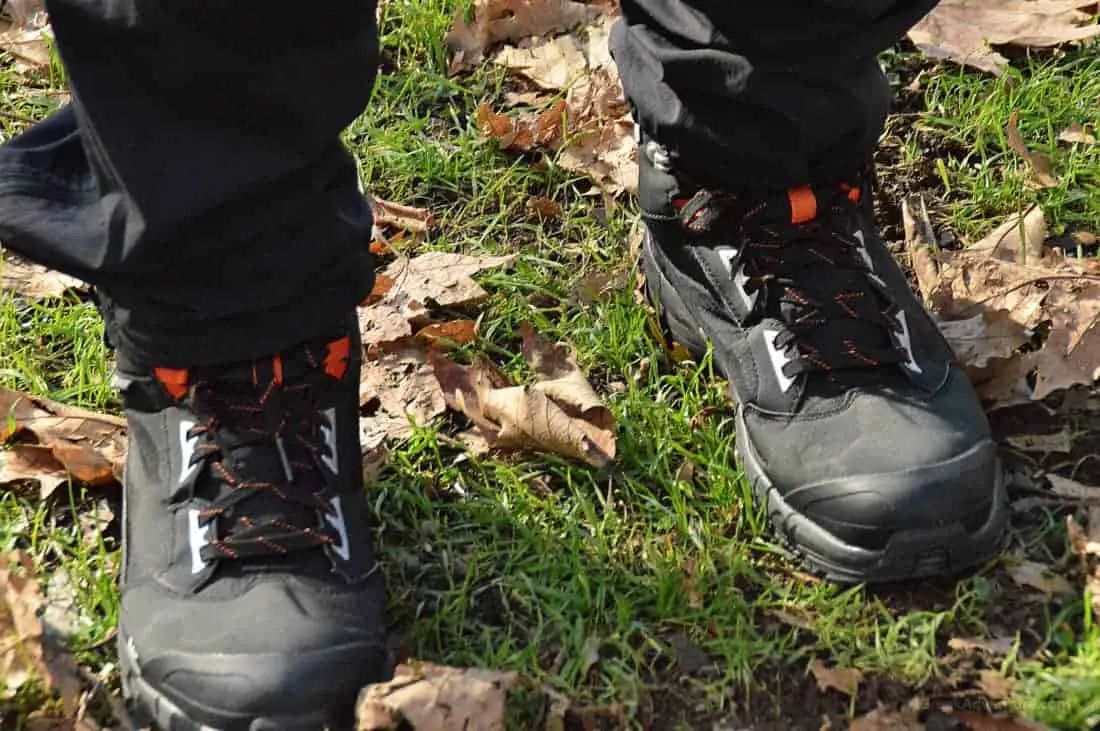 Part of the hike was on an asphalt road. We had no problem with that, as the boots were soft enough to allow proper movement without pressure on the ankles or any other points.
Below you can get an idea of what the forest looks and feels like. Isn't it amazing?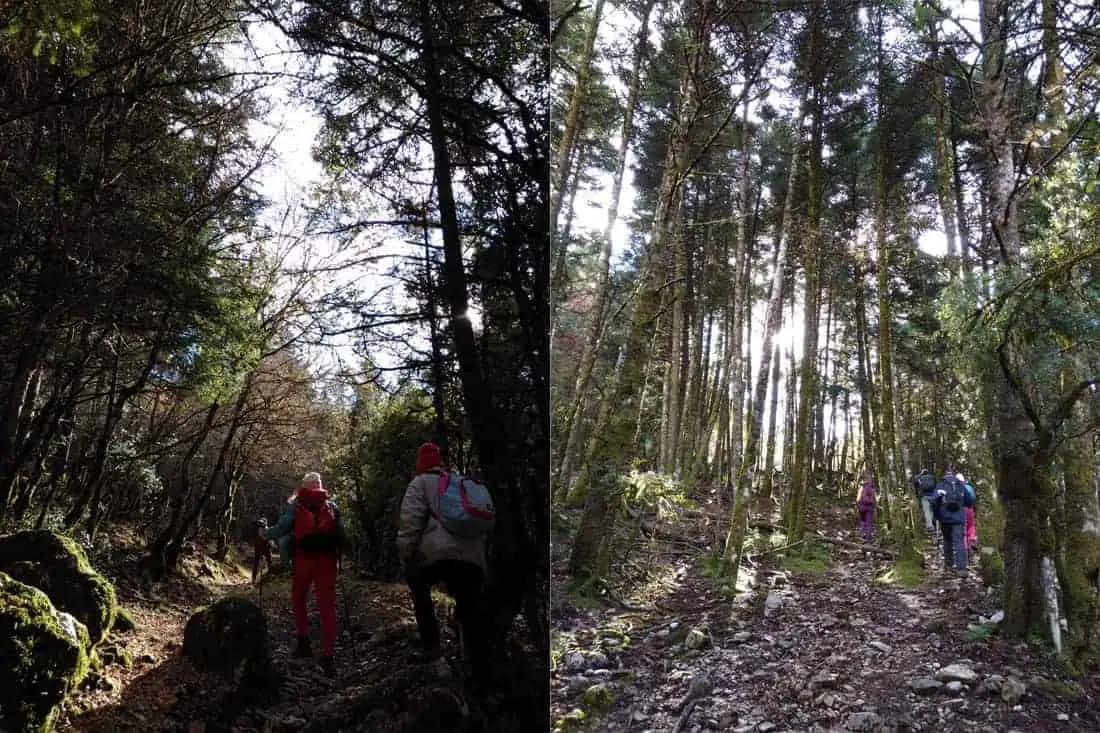 After around 4 hours, we reached the village of Klafsi.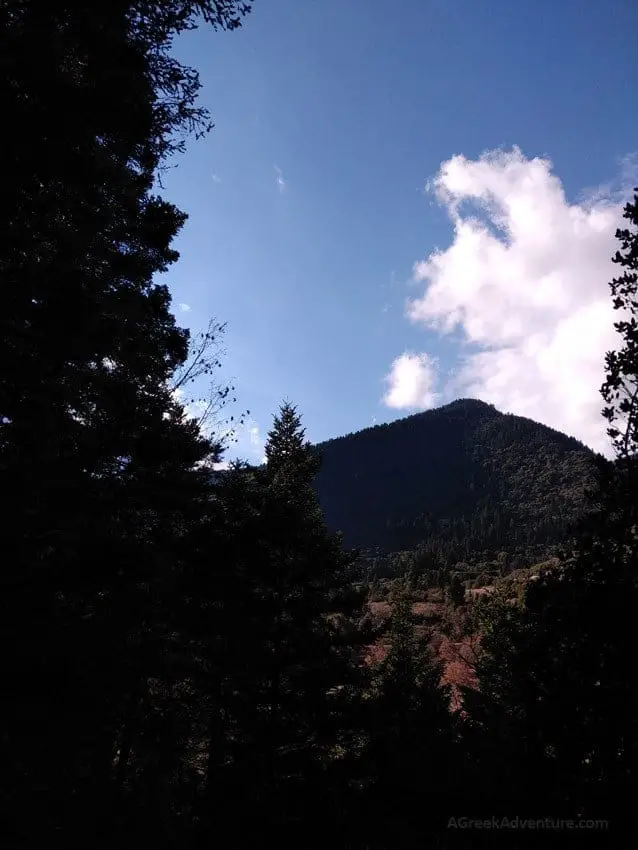 Mission Location 2
The Tough One: Mountaineering at 1970mt Helidona mountain top
Mission data: Total hiking & mountaineering time: 8 hours – Route length: 12km – Alt. difference: ≃ +1200m., -1200m.
This one was far more difficult than the first one, as it was a continuous, uphill path. The route started from inside Palaio Neo Horio village. The first 2 km were on a mountain dirt road, a good warm-up.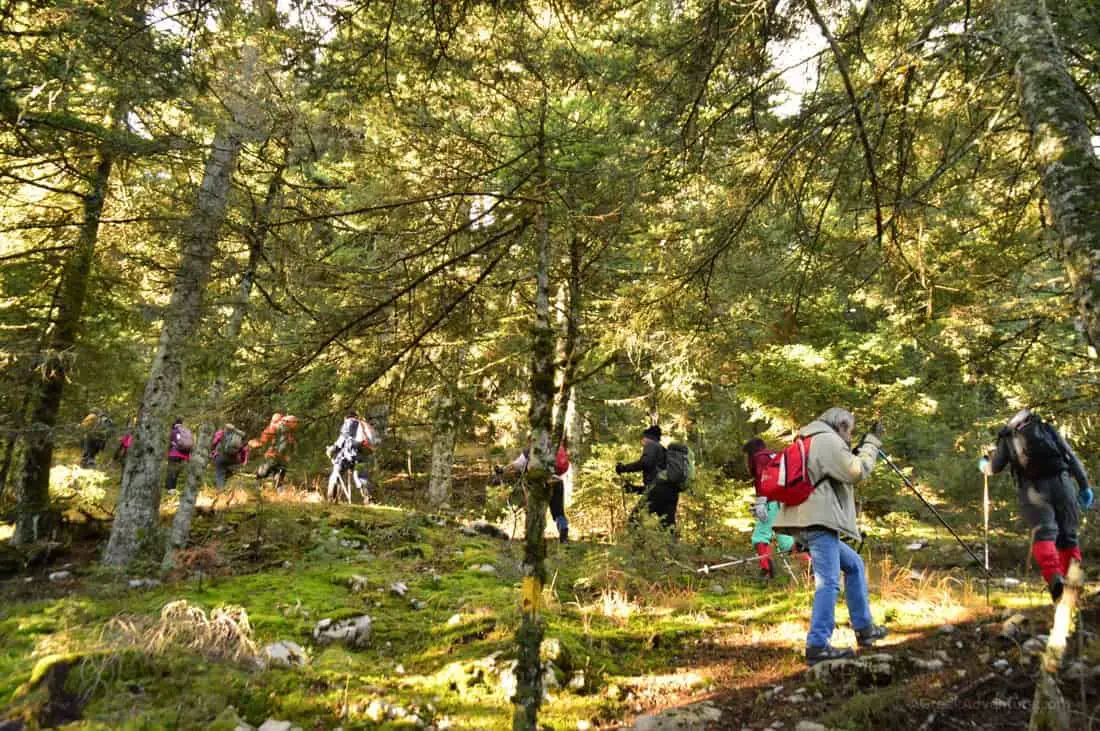 After that, we took the vertical path towards our first station, the fountain of Hatzilakos, which is where we refilled our water bottles.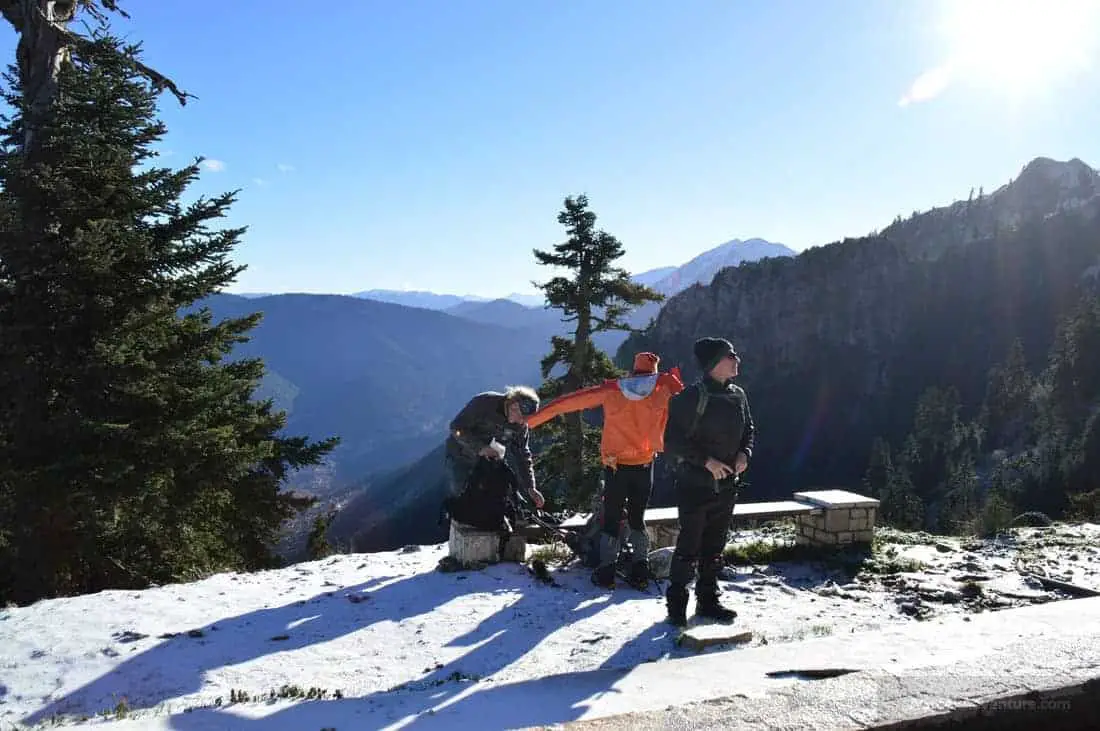 Our boots have performed well so far, but as many hikers/climbers know, the real test comes when you are going downhill. We will get to that part soon!
At the fountain, we encountered the first snow, and there was more and more as we were heading towards the top.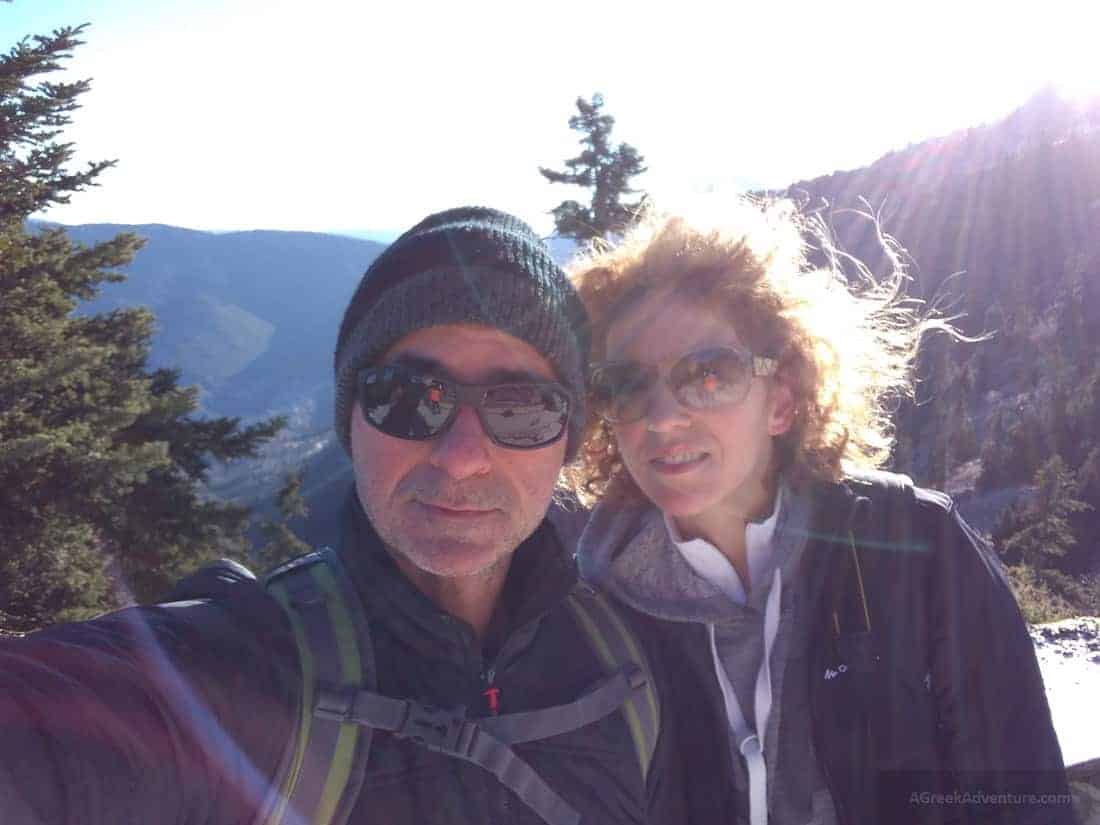 Our softshell jackets did the job again. The hardshell jacket was used during breaks to keep us warm. The temperature ranged from -5 to -2 (Celsius), so even for short breaks, we needed extra clothing.
Enjoy this video from the fountain area.
Leather boots will absorb the water you don't want, especially while walking in the rain or through the snow. The best thing with waterproof boots is that you can wash them while wearing them, and your feet will stay dry.
We dipped them in fountain water to clean up the mud from the boots (to increase adhesion)! Another thing we noticed with these boots was that our feet did not overheat. Sometimes, waterproof boots can cause that due to simply… being waterproof. In other words, the waterproof membrane doesn't allow the sweat to evaporate. With these boots, we didn't have this problem.
Starting our trek from the fountain, we mostly walked on and through the snow.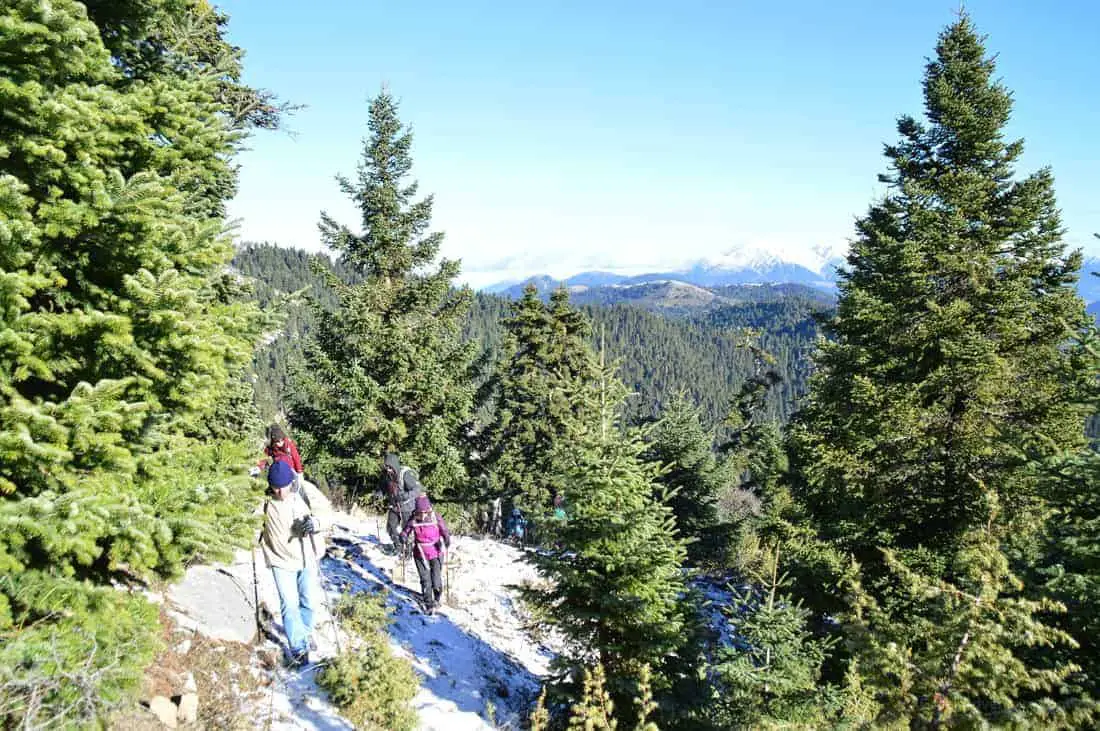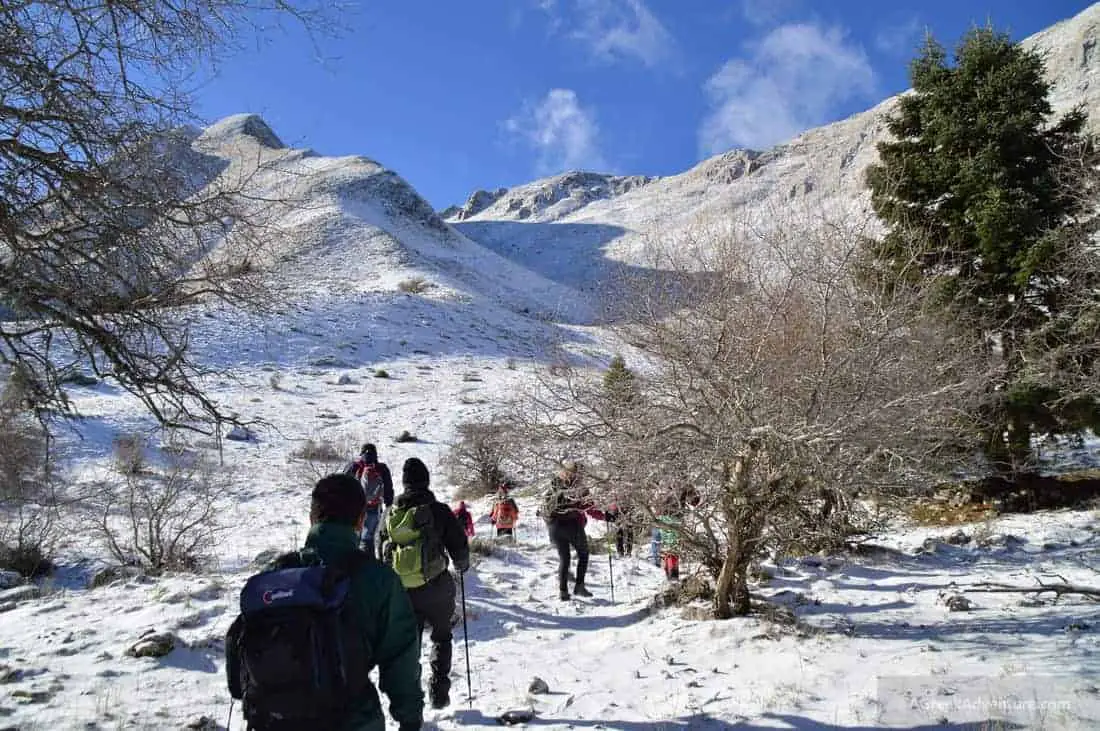 At around 1700mt, the field changed to alpine, and there were no more trees to protect us from the cold wind. We were strolling towards the top, step by step, breath after breath.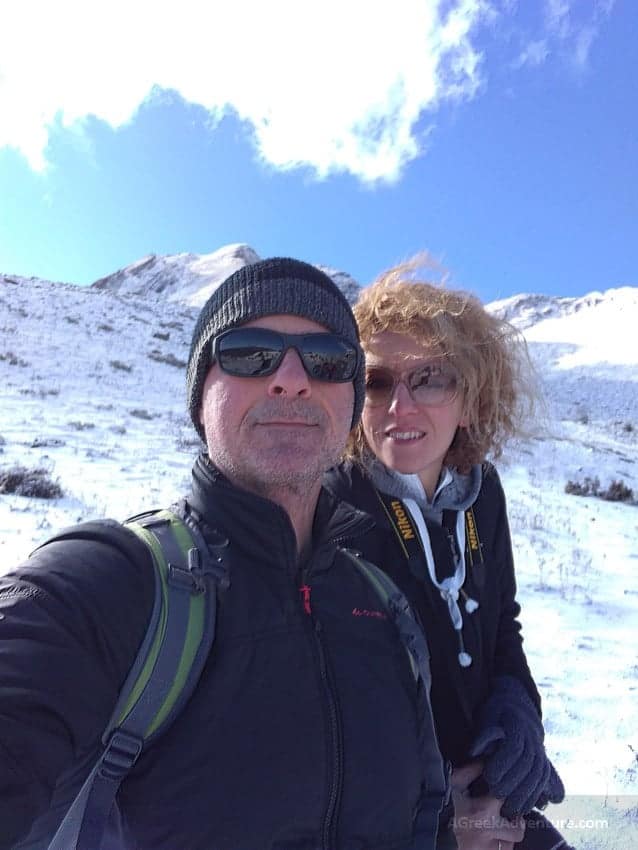 Walking was not as easy as before since every step had to be carefully performed to avoid slipping and injuries.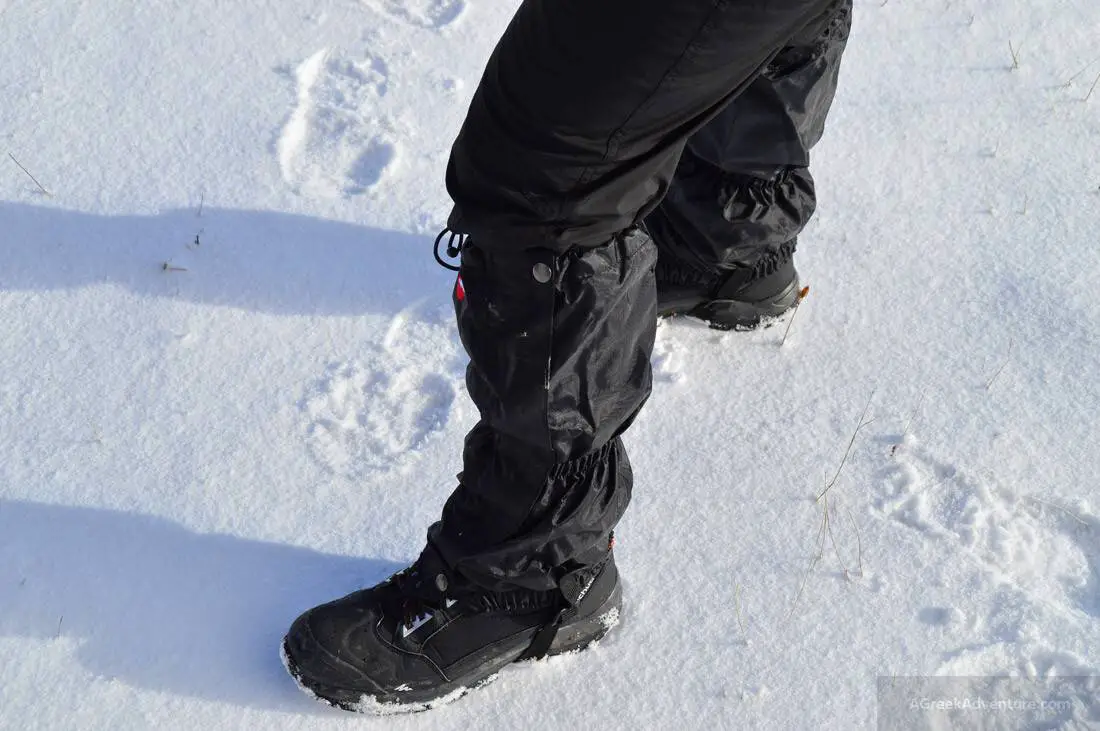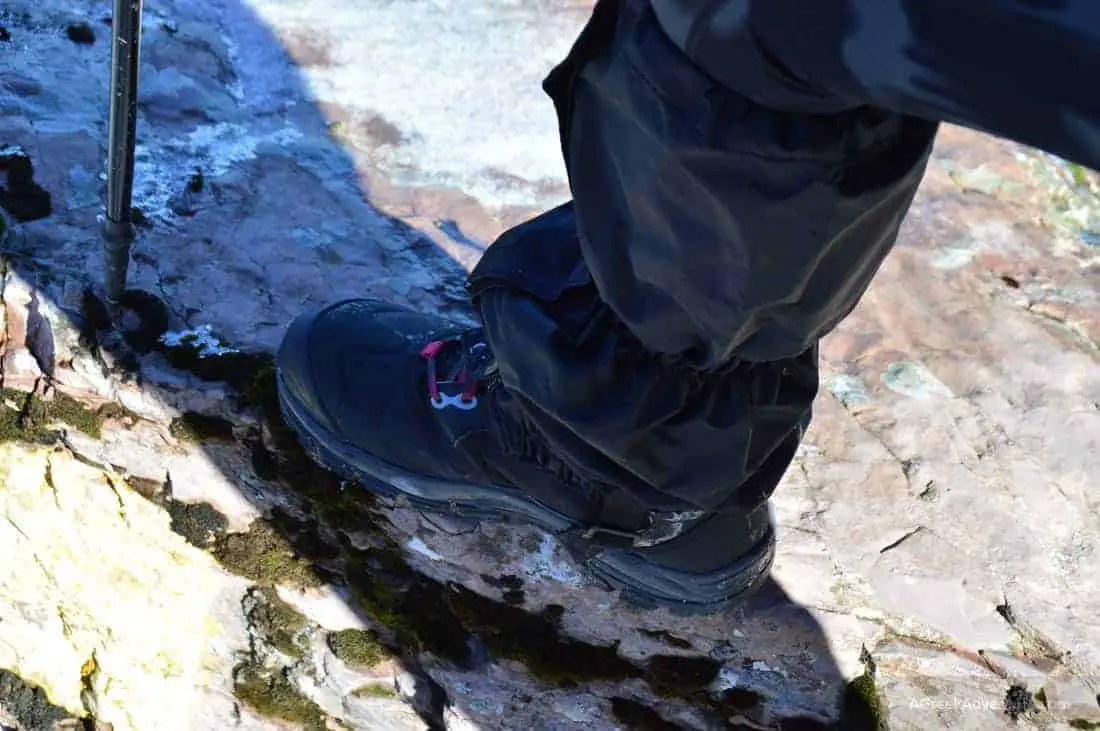 A strong, cold wind was blowing against our faces. At some points, the hardshell was needed, but it was quickly removed after shifting to areas with no wind.
We encountered frozen snow and ice for a length of 10 meters, around 80 meters from the top. Our team leader ordered the whole team to stop and return, apart from 6 people (us included) who made it close to the top.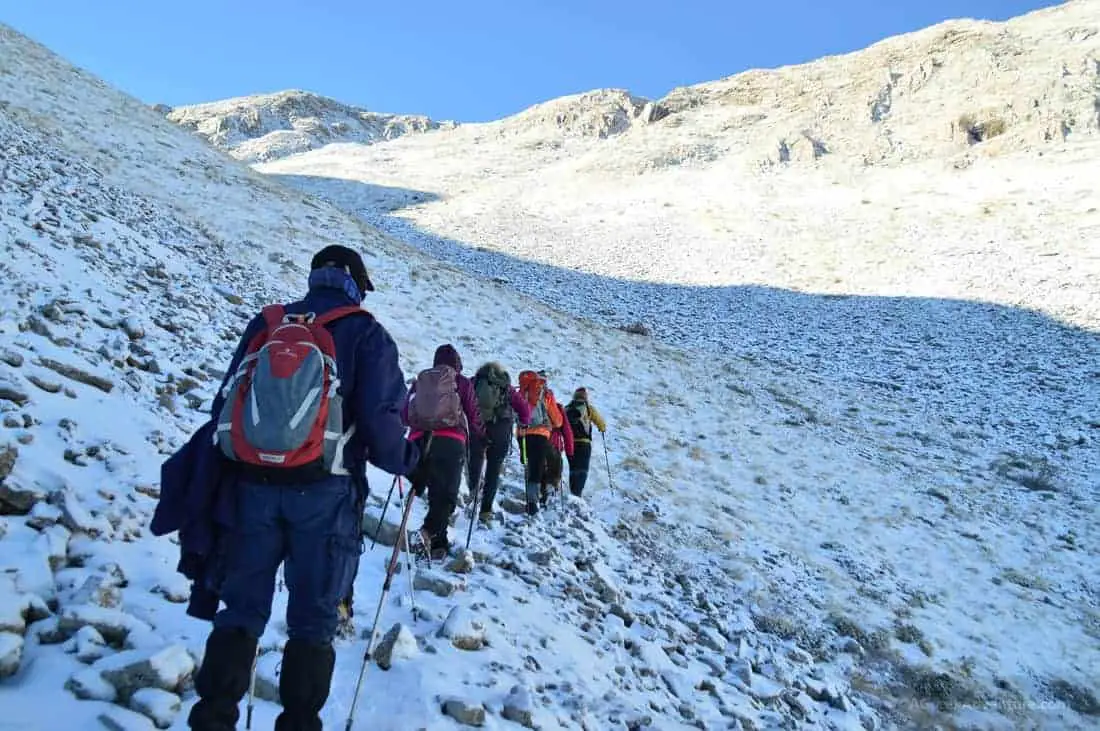 The decision was based on the suitability of the boots, and we were thrilled to have the perfect gear.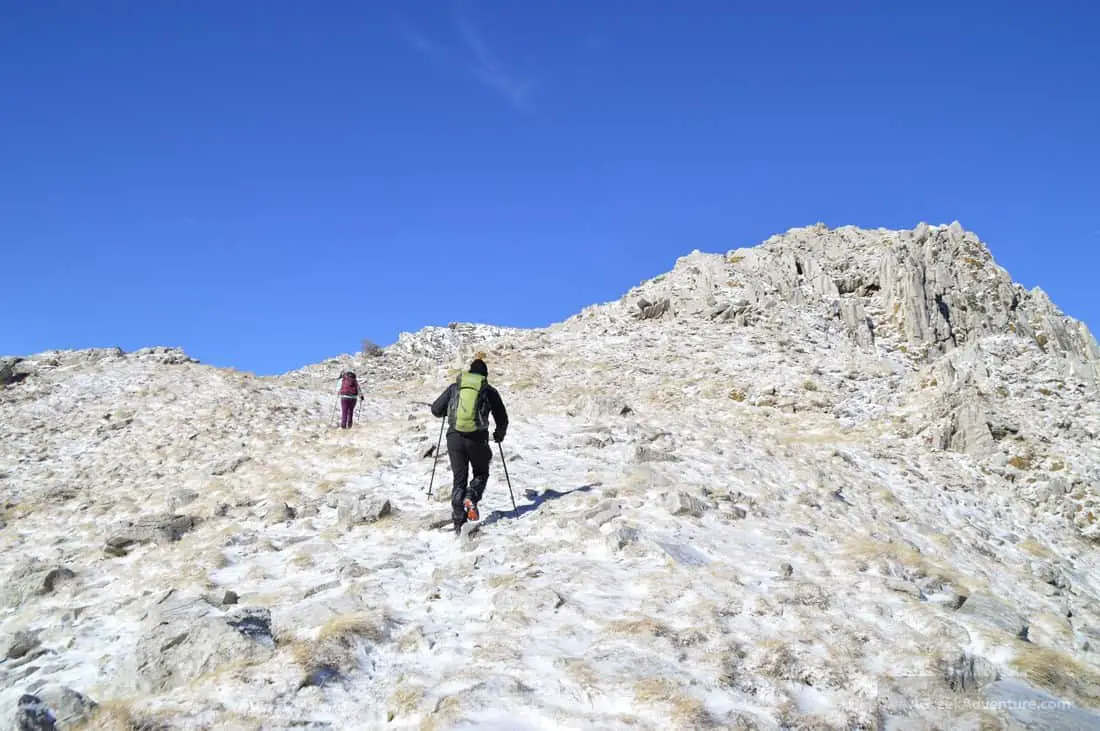 The view was majestic as we could see all the other mountain tops, the lakes below, and extensive forests extending in all directions.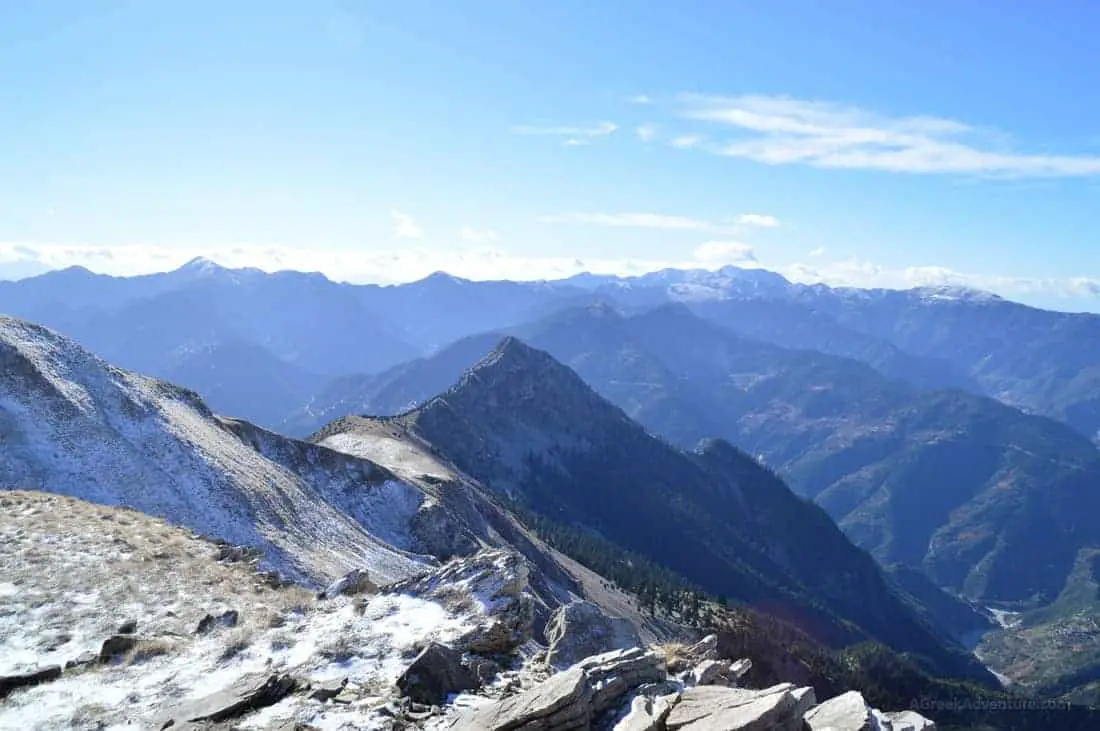 That was a fantastic experience. We stayed there for 5-6 minutes against the firm, cold wind.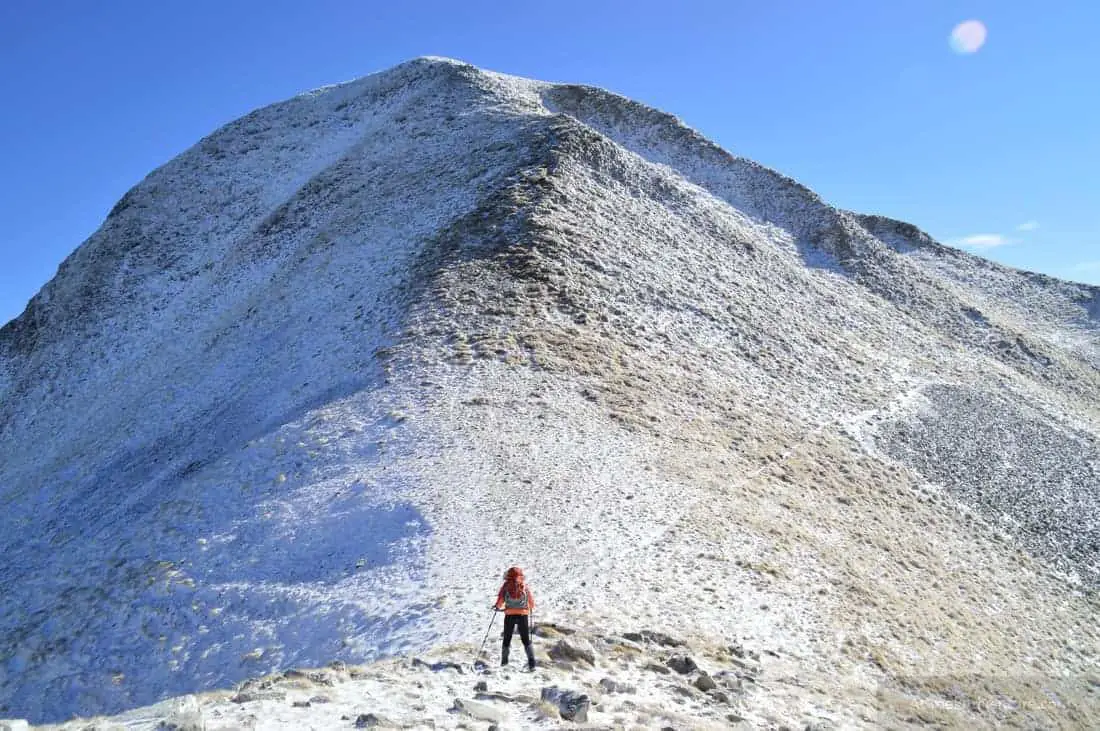 Then we began our descent.
The ground was rather slippery, and we tried to trace the footsteps we left while going up. This was not easy as it was very windy, and fresh snow had started covering our steps.
We started descending very carefully to avoid slipping, as the terrain under the snow was mostly rocky.
Eventually, we made it to the base ground, from where we started walking back.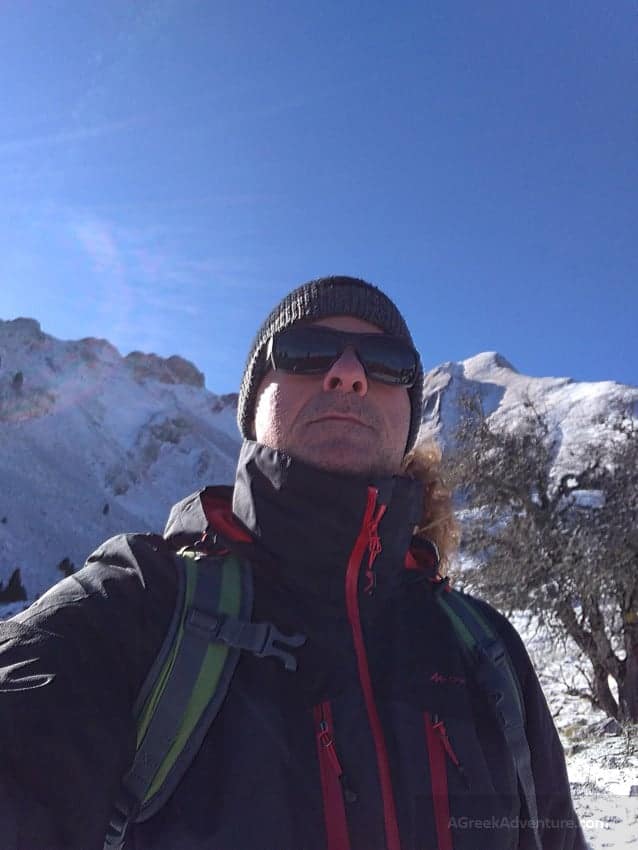 It was around 3:00 pm, and we spotted that a good part of the path inside the forest, close to the fountain, was covered with ice. This frost and humidity had turned to ice due to shallow temperatures, and it hadn't been there when we were going uphill.
Our boots performed well, but what also helped was our training to walk appropriately on such terrain. We all need to remember this: good quality gear helps, but training on different terrains before you start trekking is necessary.
Walking back downhill didn't cause any issues on our toes. This was a good sign for the boots' performance and fitting, but we also used proper trekking socks to add cushioning and eliminate friction.
We ended up in the taverna in the mountains, enjoying some pretty good roasted goat meat with season salads, Greek cheeses, and wine, Greek-style!
The perfect ending to a challenging but also rewarding day.
Conclusion on Decathlon gear
Proper trekking gear must ensure three things: Safety, Comfort & Flexibility under changing circumstances. These were the points we wanted to put to the test. Can someone enjoy the outdoors while being safe at the same time? Can trekking gear be durable and lightweight at the same time?
These specific boots, jackets, and softshell jackets passed our test, and the prices are great too. We recommend them. Go to the Decathlon store/e-shop for your country and get some. We were given ours from Decathlon.co.uk. Visit their site for ideas.
Our last tip: Many people are surprised to find Greece is an all-year-round destination. Make sure you enjoy hiking in the Greek mountains when you are in Greece.