Via Ferrata route at Karpenisi has it all. Forests, rivers, canyons, climbing, and terrific scenery. We have never been to the area of Evrytania before.
This time we were invited by Sofia Flegka of Lecadin Hotel (the hotel is situated at a hillside overseeing the city of Karpenisi) to enjoy what the area has to provide.
Our adventure guide was Yiannis from Trekking Hellas Evrytania division (a local), who also offered to take us through adventures.
Waking up at Lecadin, Karpenisi
Rise and shine, they say! Imagine getting out at the balcony of your hotel room, seeing this.

I know! Wow, right? Then going down to the breakfast room to savor some sumptuous Greek delicacies.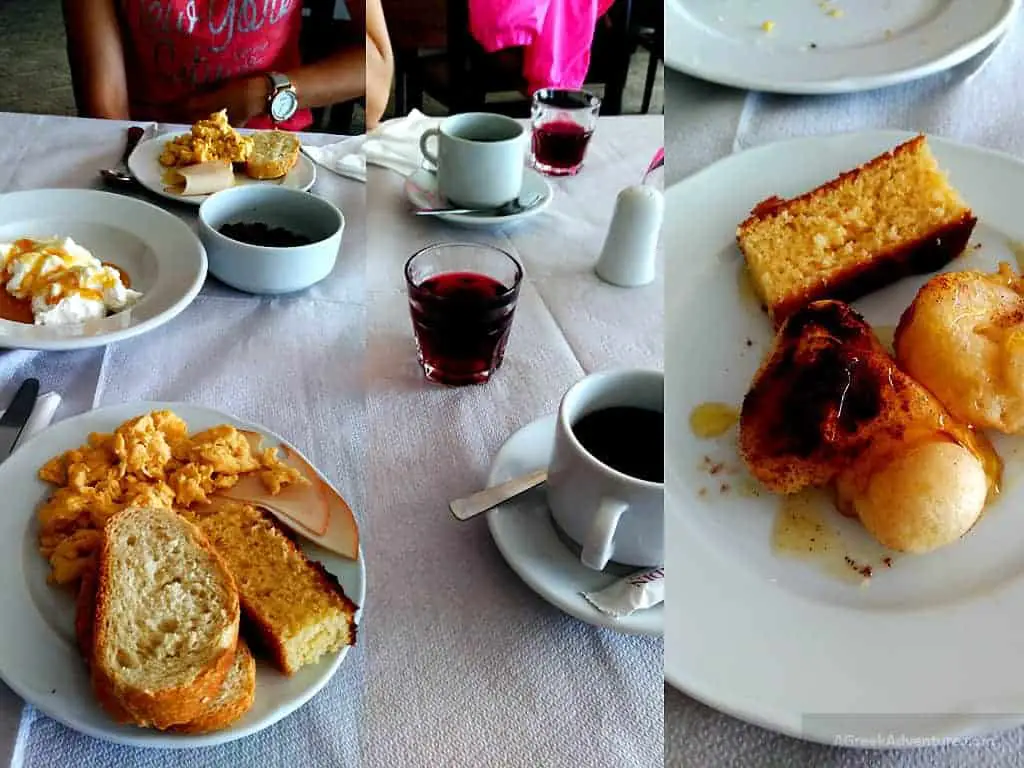 Arriving at Via Ferrata Karpenisi, entry point
The whole area of Karpenisi and Evrytania is characterized by mountains choked with pine trees, rivers, multiple and well-marked hiking routes, traditional villages, and local delicacies.
You will read more in our following articles regarding the villages and more adventures.
So, we arrived at Via Ferrata's entry point and started suiting up the adventure.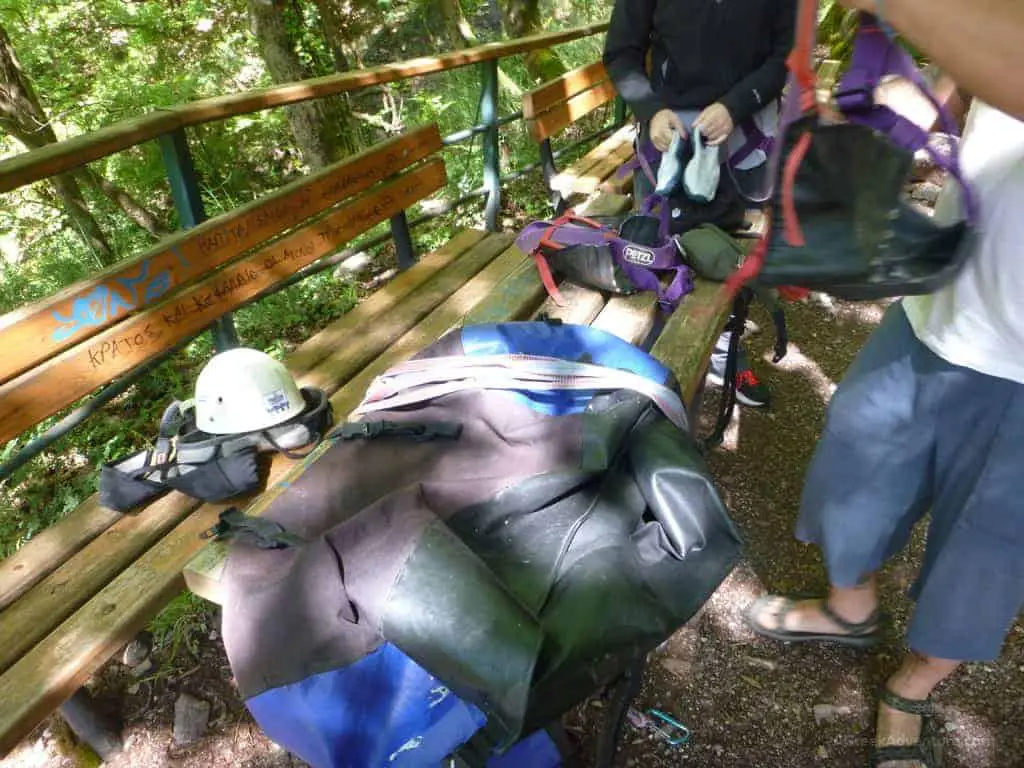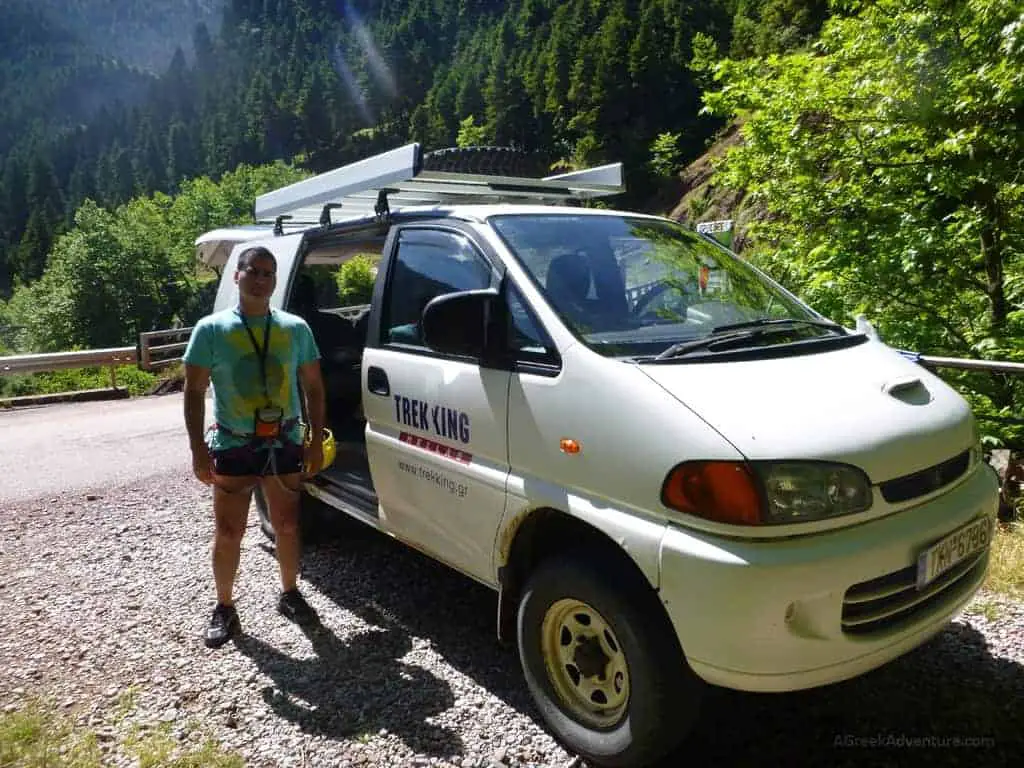 Heading towards Via Ferrata Waterfall
For those who don't know, the term Via Ferrata means "iron road" and is not just a name of an area or place. So, it is a climbing route with installations of safety ropes made from steel wire, steel "staircases," and such.
In that way, there is a Via Ferrata in Germany, France, Italy, etc. It would be best if you had climbing equipment to go through a Via Ferrata.
Before arriving at the Via Ferrata point where we would climb up, we had this perfectly lovely walking through the forest that leads to the waterfalls.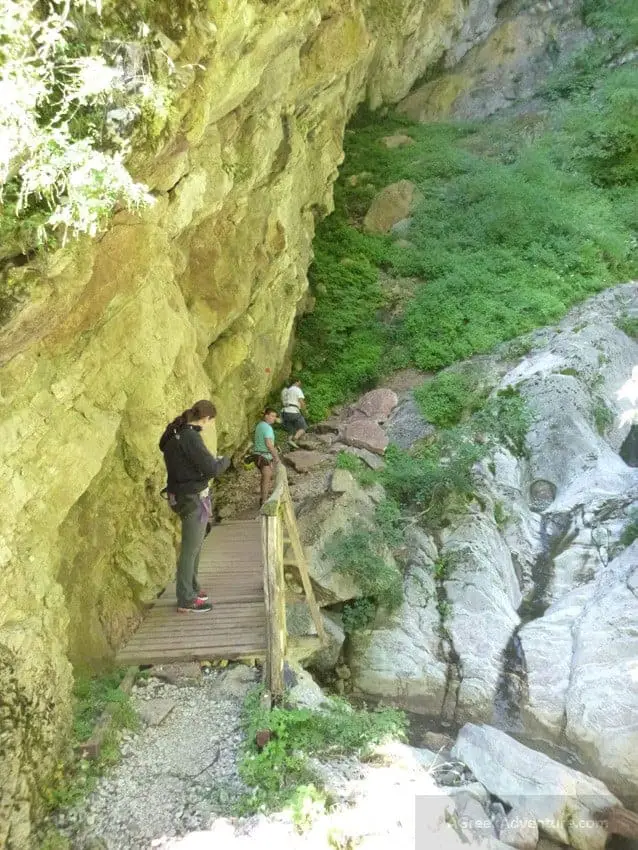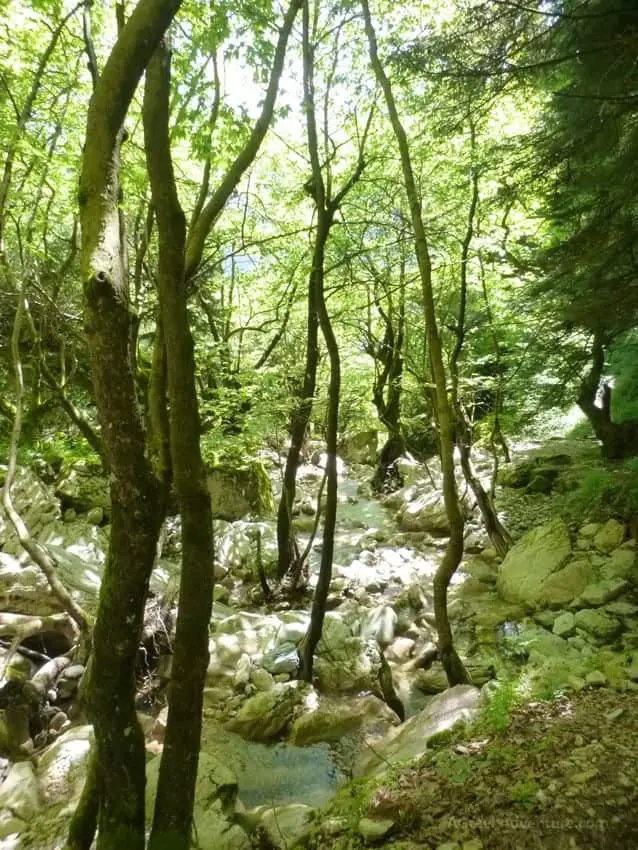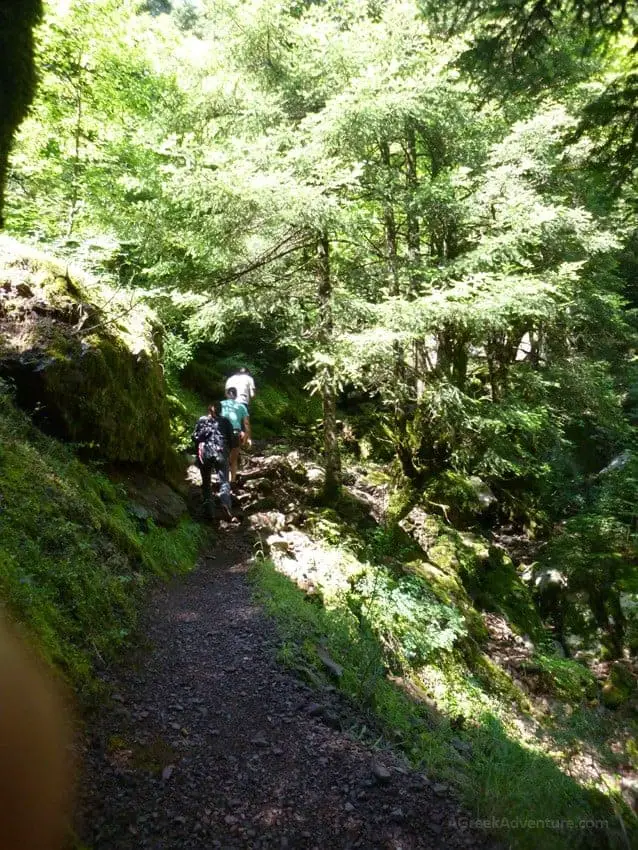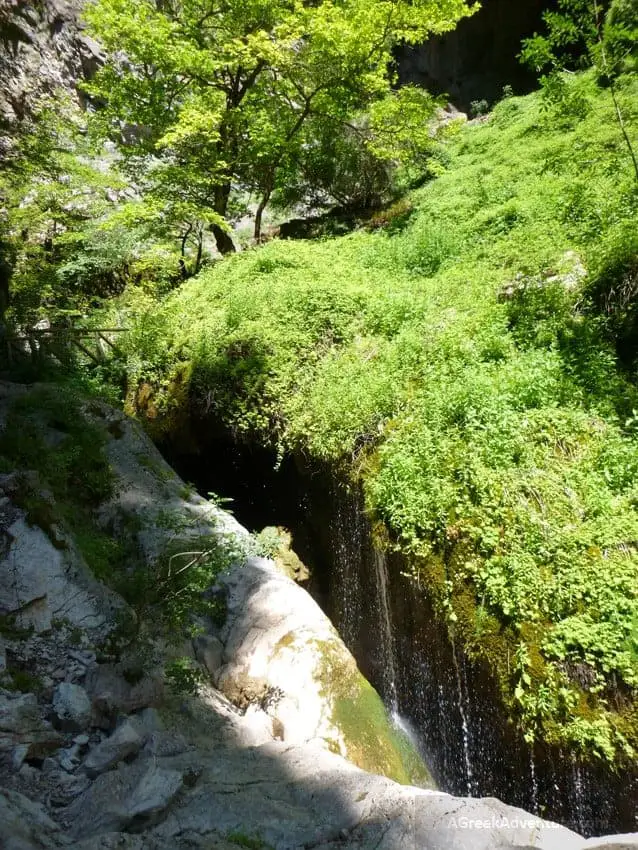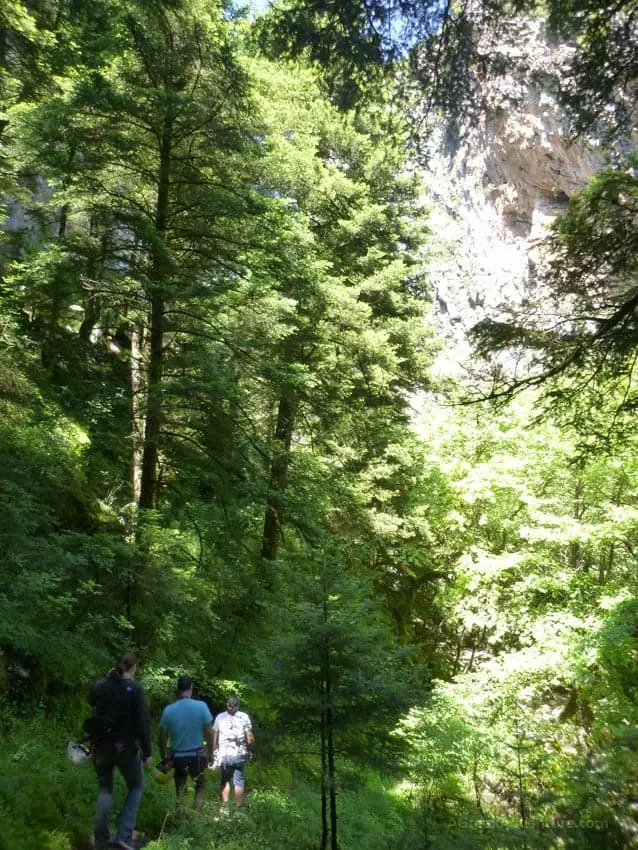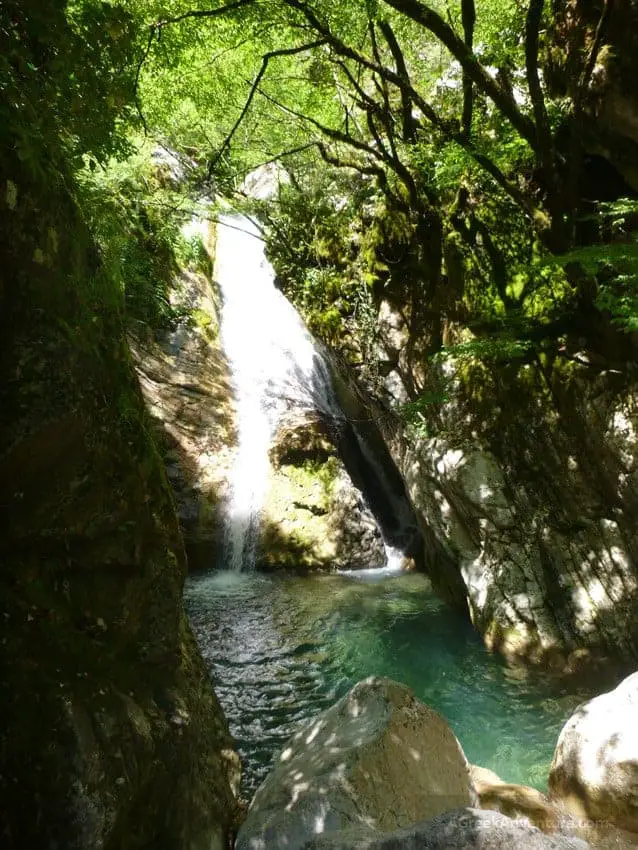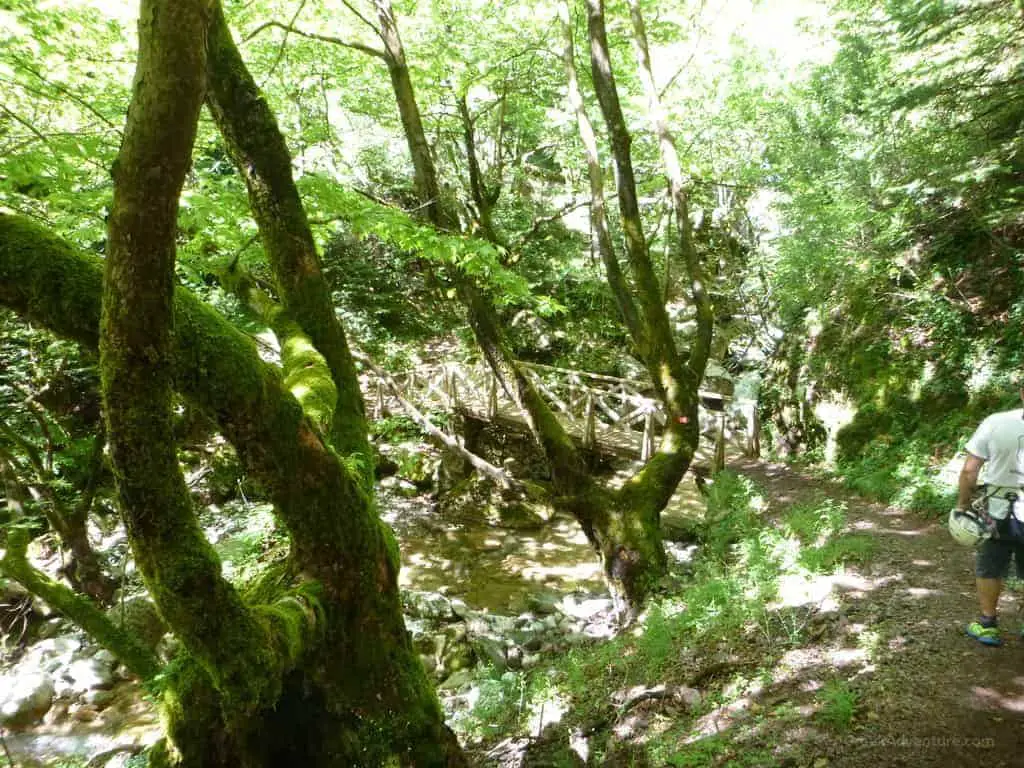 The walk was great, and we arrived at the feet of the rock/waterfall we would climb up. Yiannis explained a couple of things on safety and how to move, and we started climbing up.
Climbing Via Ferrata Karpenisi
Here is Maria taking the first step. She is always connected with the main steel rope through 2 different safety ropes. These need to be unhooked and hooked every few meters again for the climber to advance.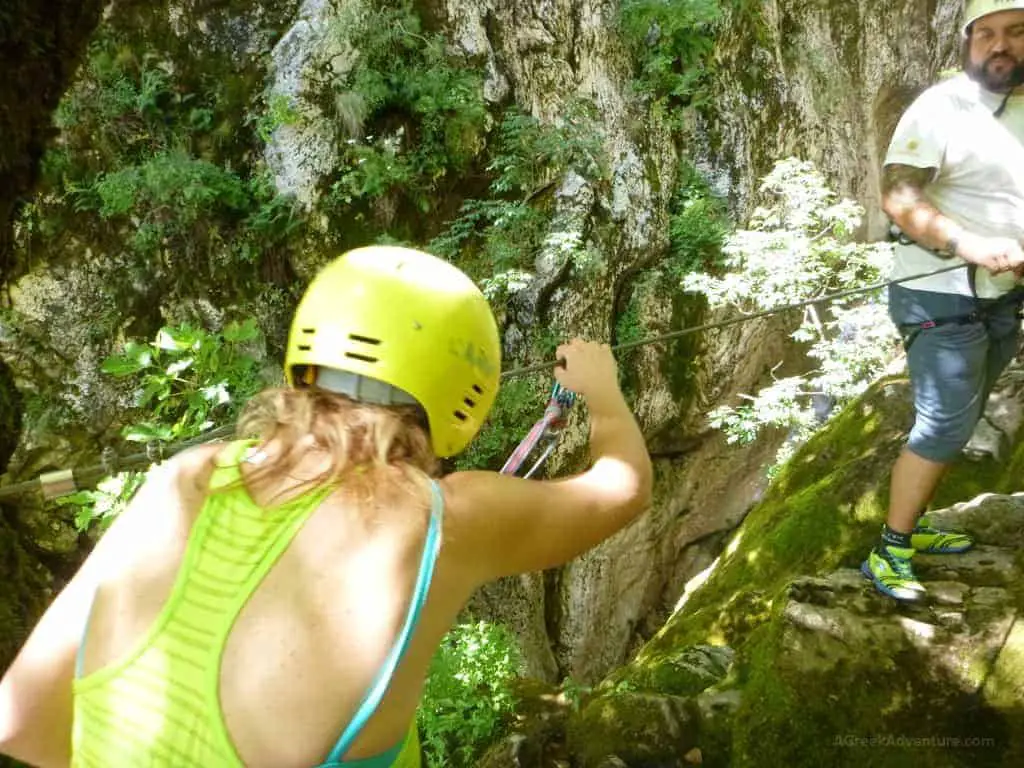 Taking a photo with Sofia, so to remember this moment.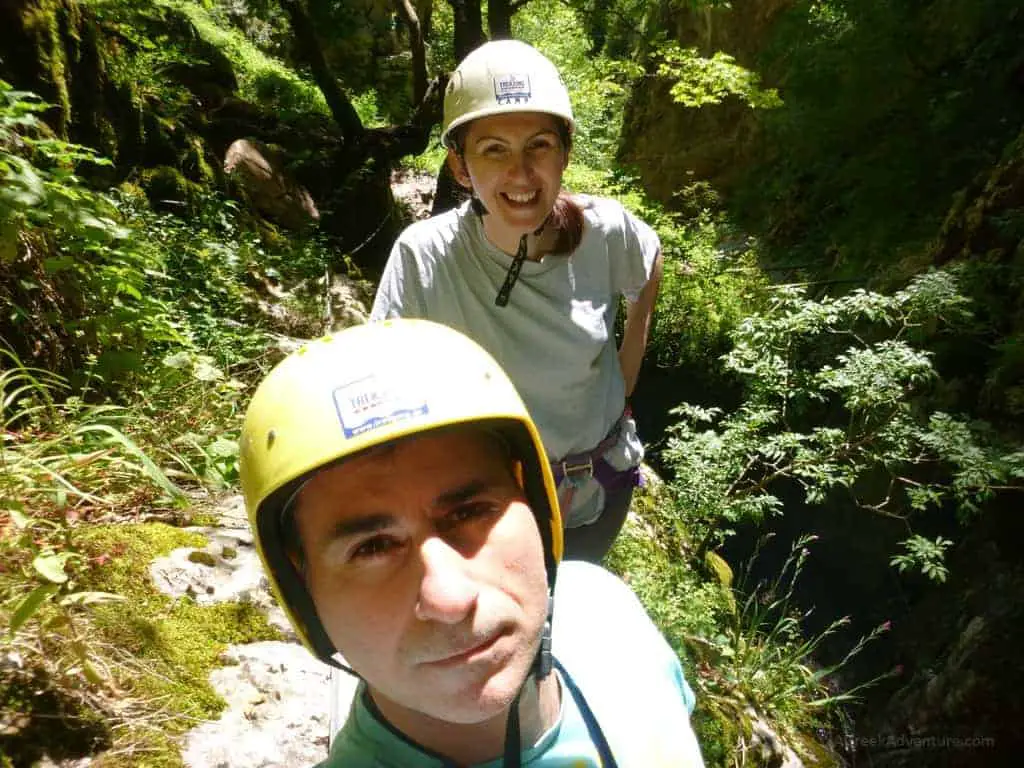 We reached level 1 of this route and took a small break before continuing.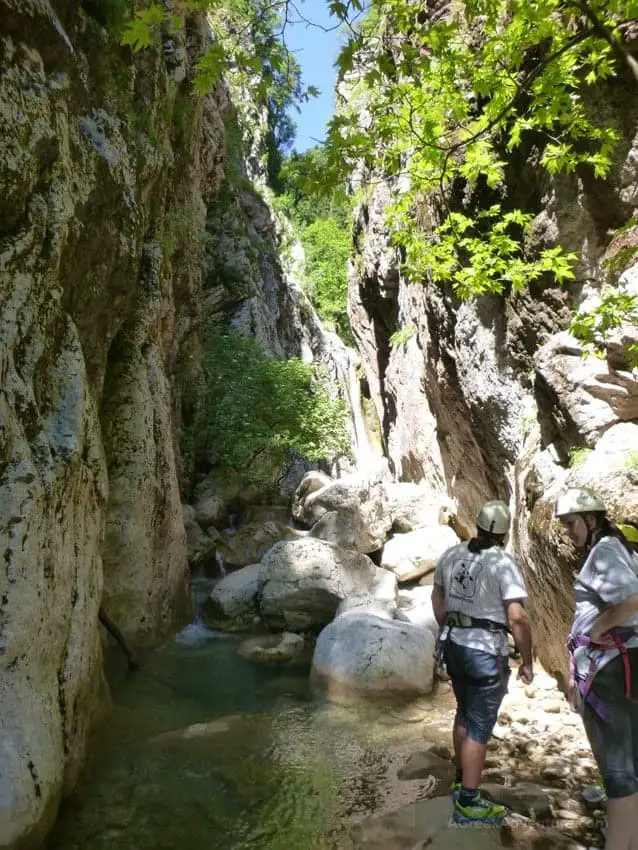 Here is where the thrills and chills begin. See the steel steps and ropes? Enjoy the photos from climbing up.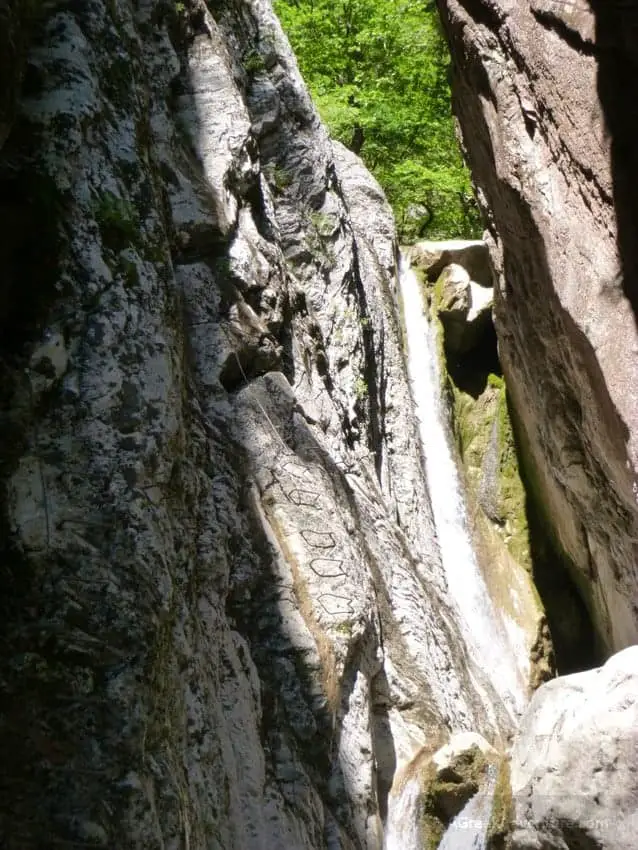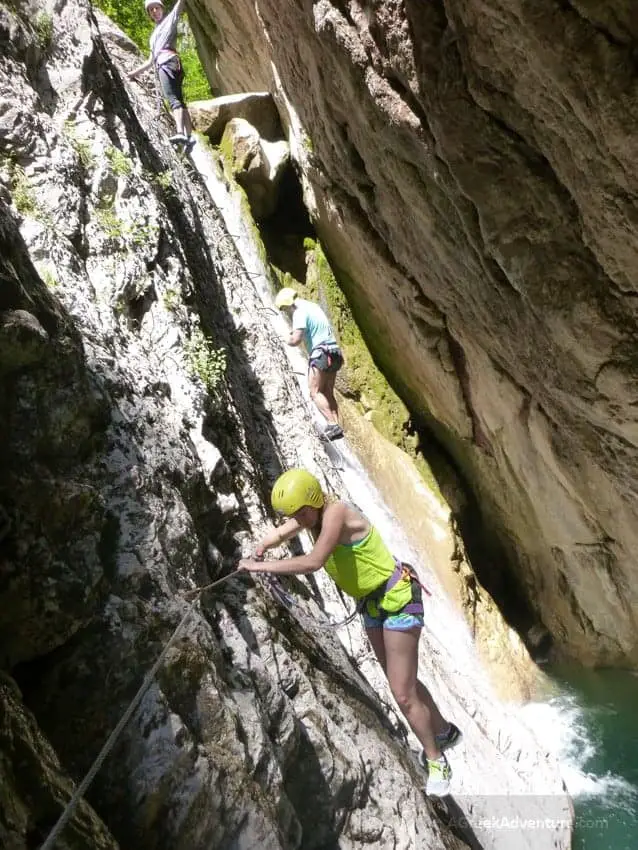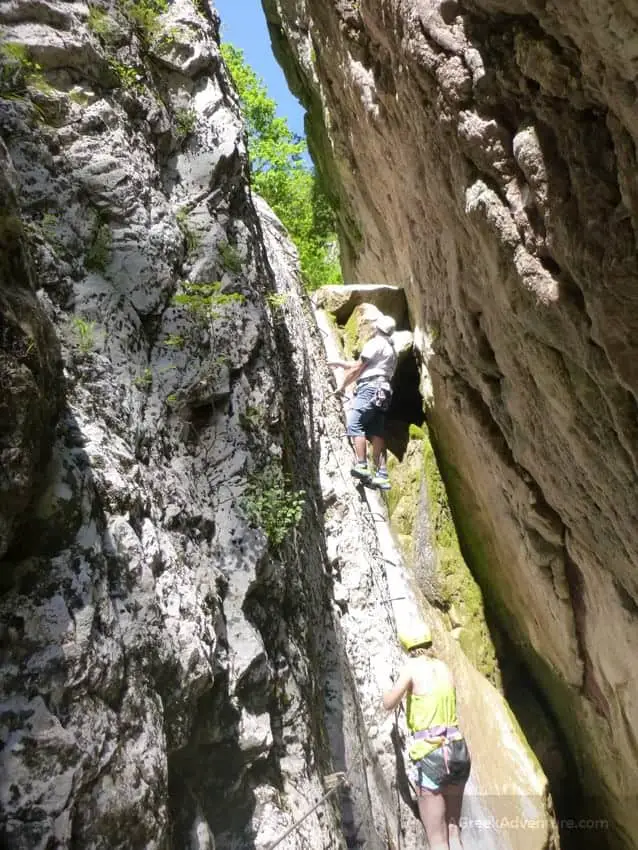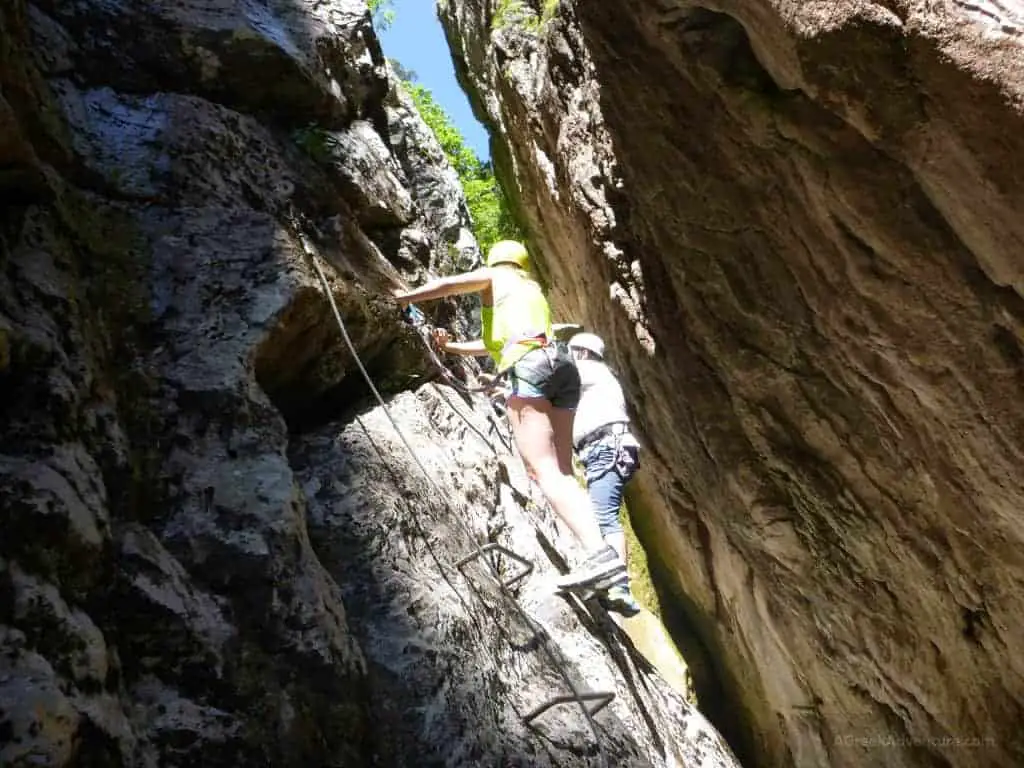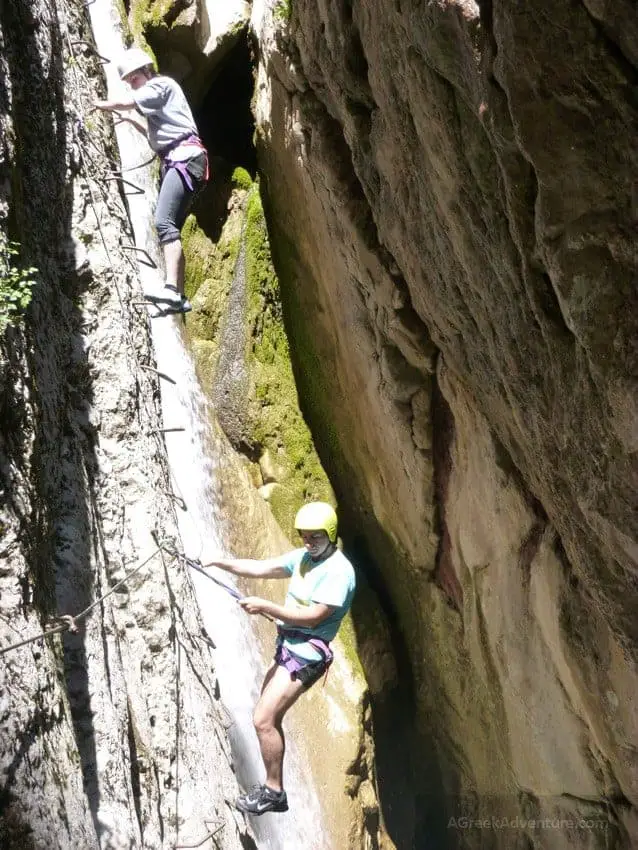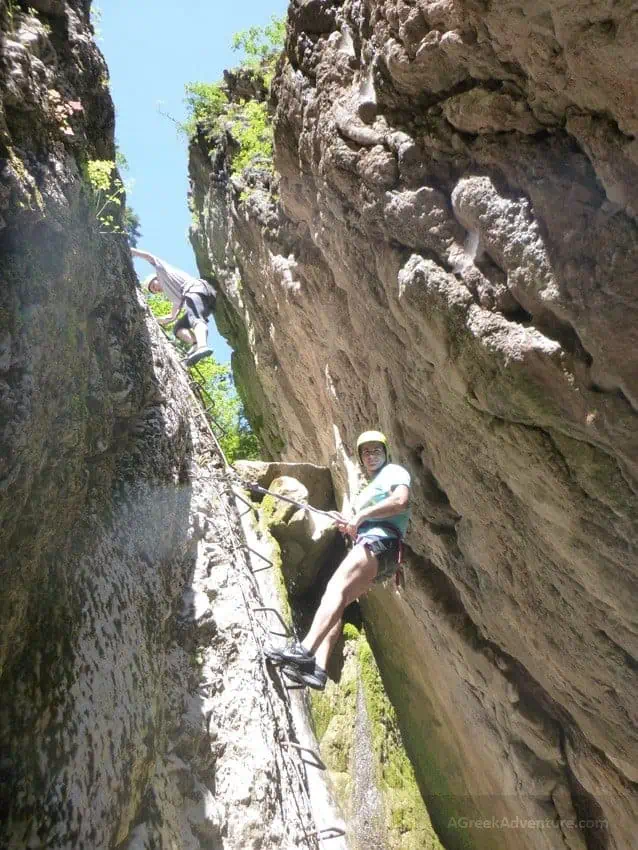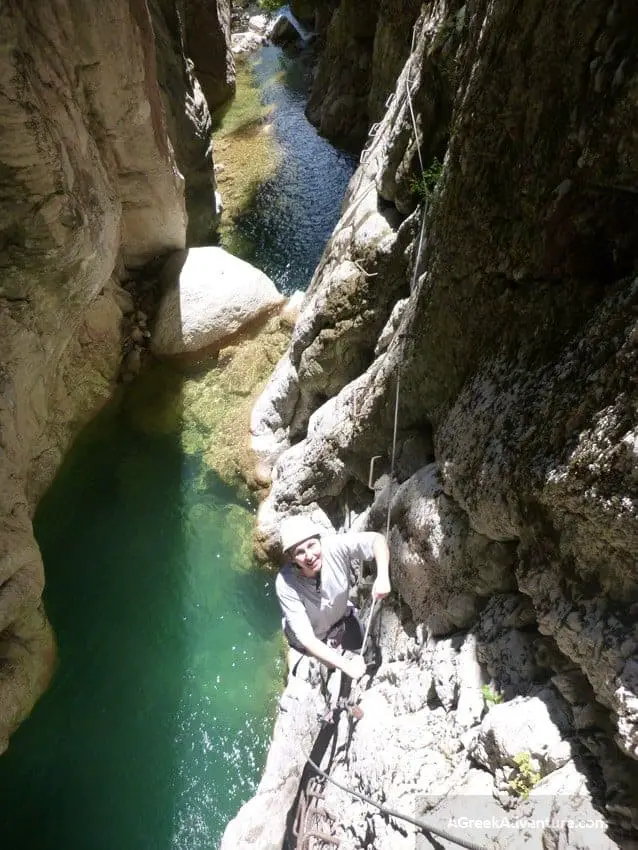 We were descending from the top.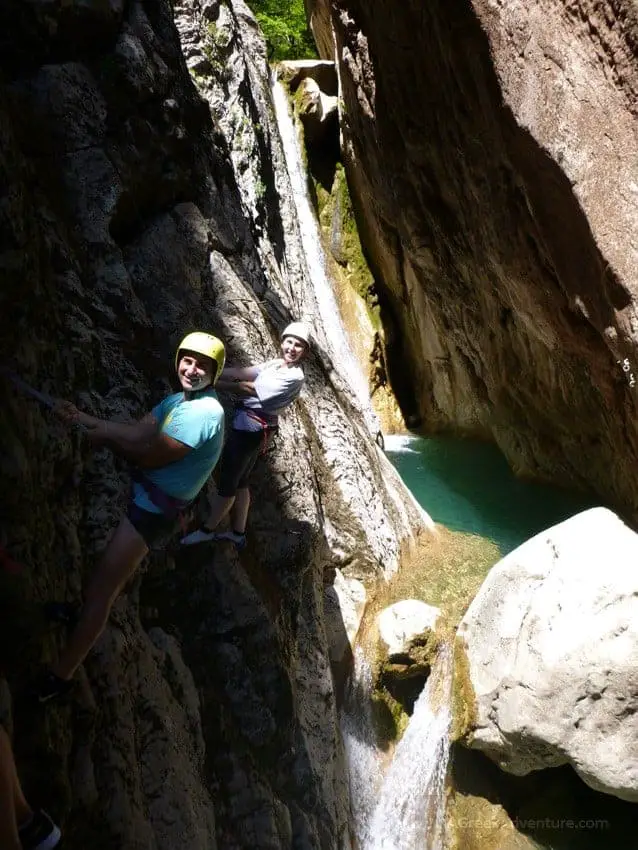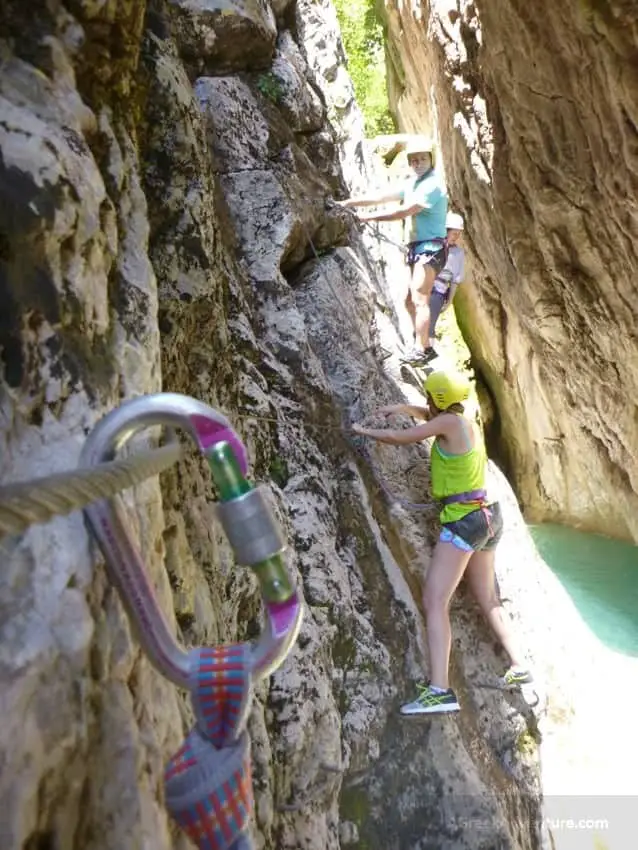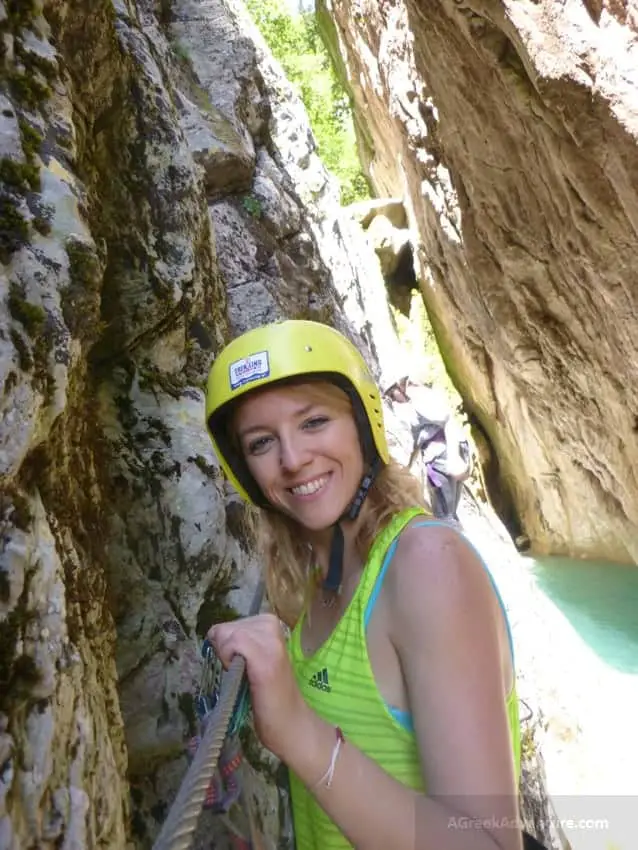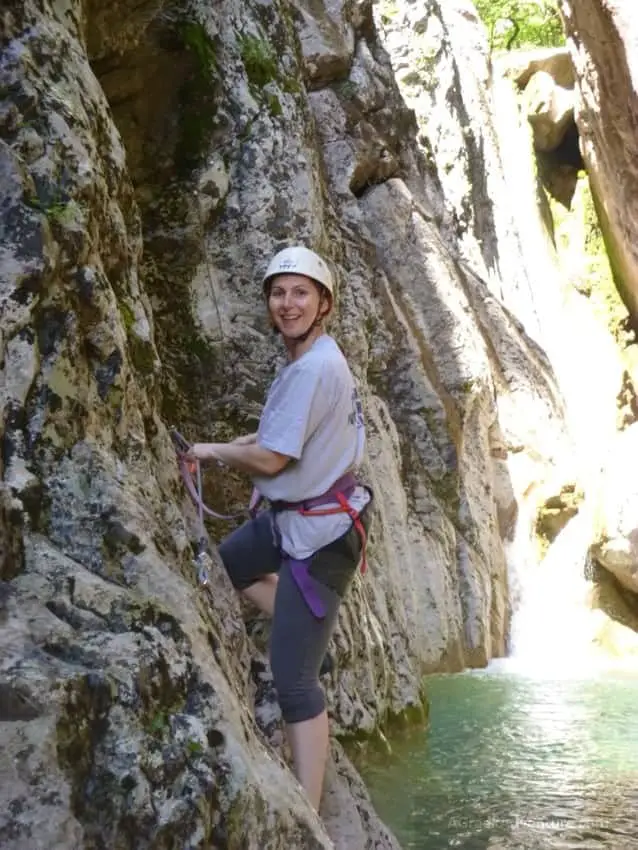 As you imagine we had a great time there.
The water was relatively cool (too cold), and we didn't dive for a swim.
Yet, we did that in the next adventure we had at Panta Vrehei canyon. Panta Vrehei is a popular destination in the area and just a couple of hours from Via Ferrata (the road leading there is a country dirt road, and you need a 4-wheel car to get there).
Via Ferrata at Karpenisi was conquered. Please stand by for our next adventure.