Please read about our tour in Delphi Greece, one of the most discussed places in the world.
Travelers flock to Delphi, even if they are for days in Athens. Along with Meteora are the most visited locations in Central Greece. It remains one of the most visited places.
We went to Delphi and Galaxidi, but we made a quick stop in Livadeia city to stretch our legs before that. If you don't know this place, then do pay a visit. Get yourself in the Krya (means cold) area inside Livadeia. It looks like this.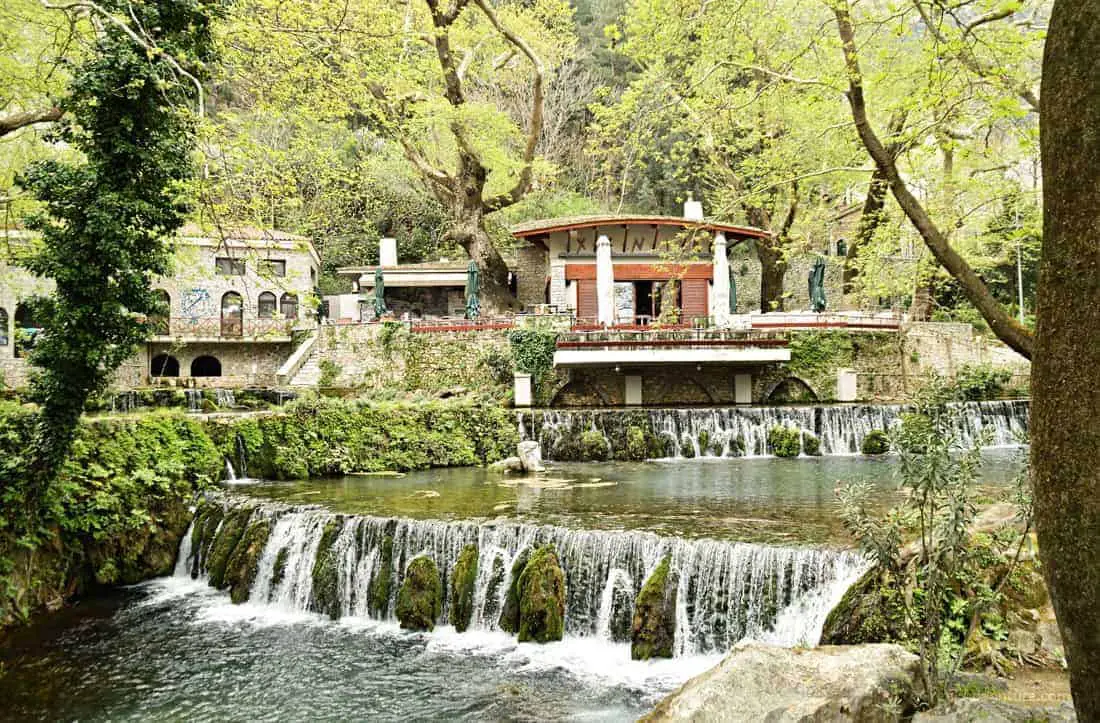 Many stop there for a coffee. It is excellent even in the mid-summer time, as it is shady and with lots of waterfalls.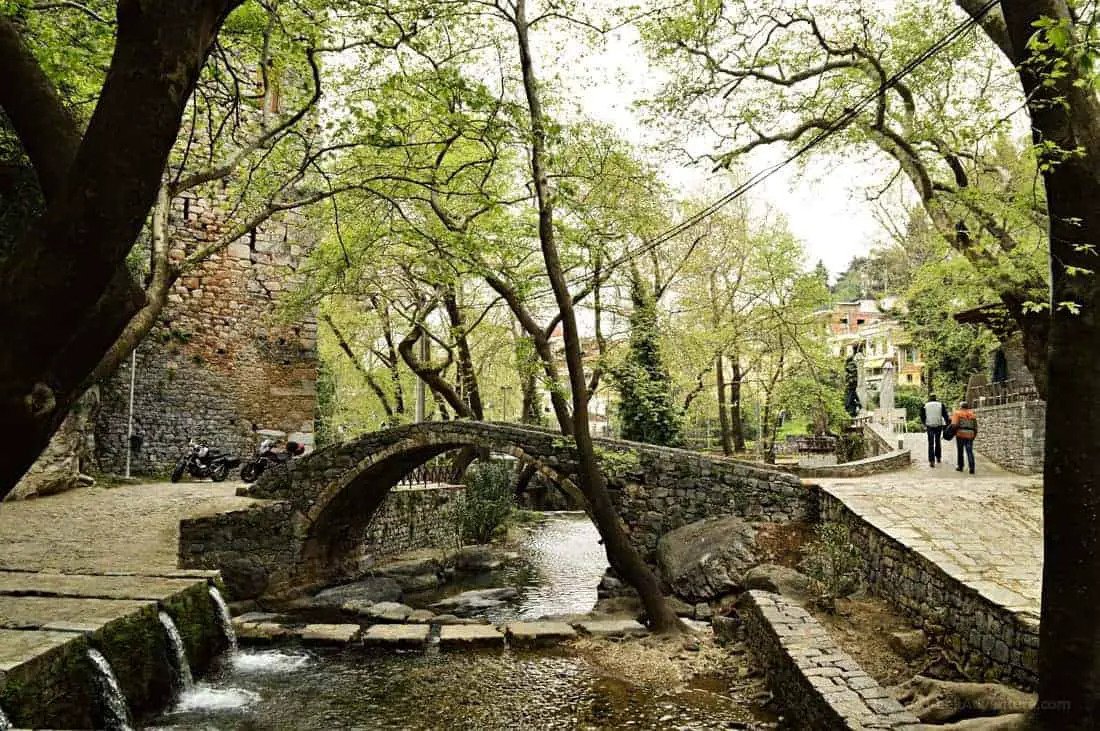 Before the Delphi Greece Tour: The Essence
The name originates from "delphus," which means "womb." Delphi was also considered the Navel of Earth. Allegedly this was the meeting point of the two eagles Zeus released.
There is a sculpture made from stone that is called as such. However, the town is related to Apollo. This place is allegedly a battle between Apollo and a goddess serpent called Python, which Apollo defeated.
If you dig this a bit more, you will find many more extensions related to Apollo and Delphi.
Delphi Greece Oracle: The Prophecies
Along with the ancient god Apollo, Delphi is widely known for the Oracle of Delphi legend. In antiquity, every single important event had to have a consultation from the Oracle to be performed.
Scriptures say that Pythia, the Oracle of Delphi, was sitting on a tripod, under which fumes were rising while she was chewing bay leaves. She was famous for giving double meaning oracles.
The oracles could be translated in 2 ways depending on where in the phrase you would place the punctuation mark of "," This was very important in Ancient Greek.
For example, an oracle saying "You will go return won't die in the war" could be interpreted both as "you will go to the war and return and not die," but also as: you will not return from the war, you will die." Tricky.
Exploring The Temple in Delphi Greece
The ancient site's location does not consist of just one temple. Instead, there is the main temple, smaller ones, and a stadium.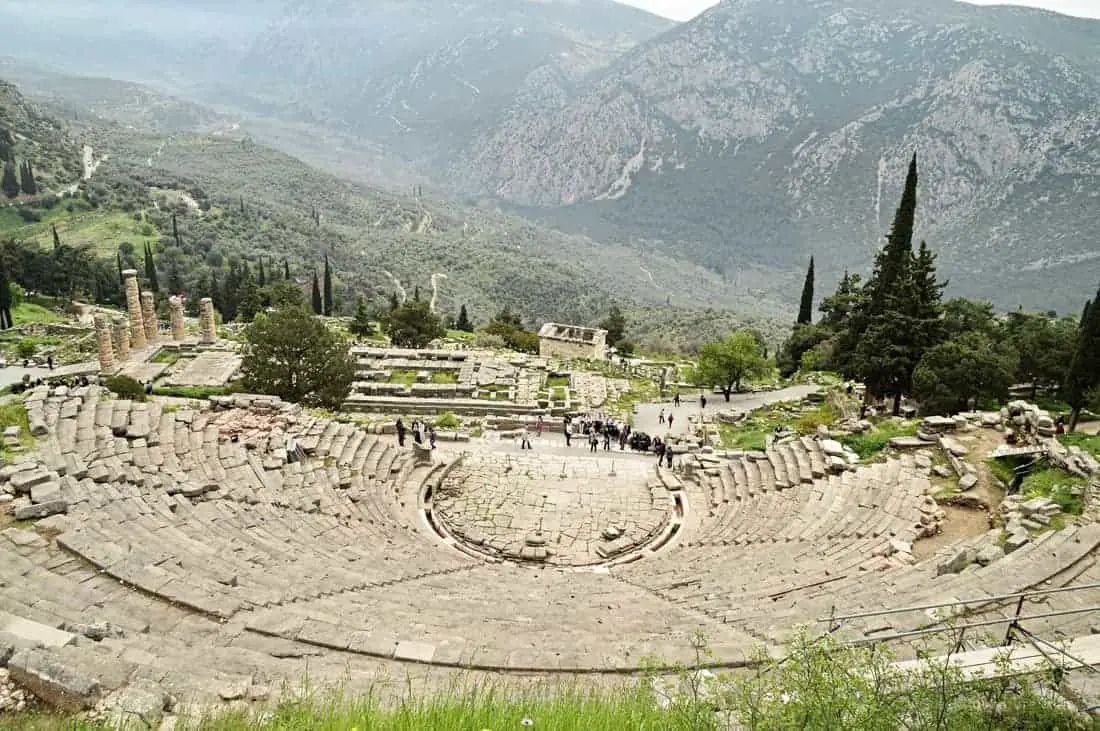 The famous "Know Thyself" was inscribed in the forecourt of the Temple of Apollo at Delphi.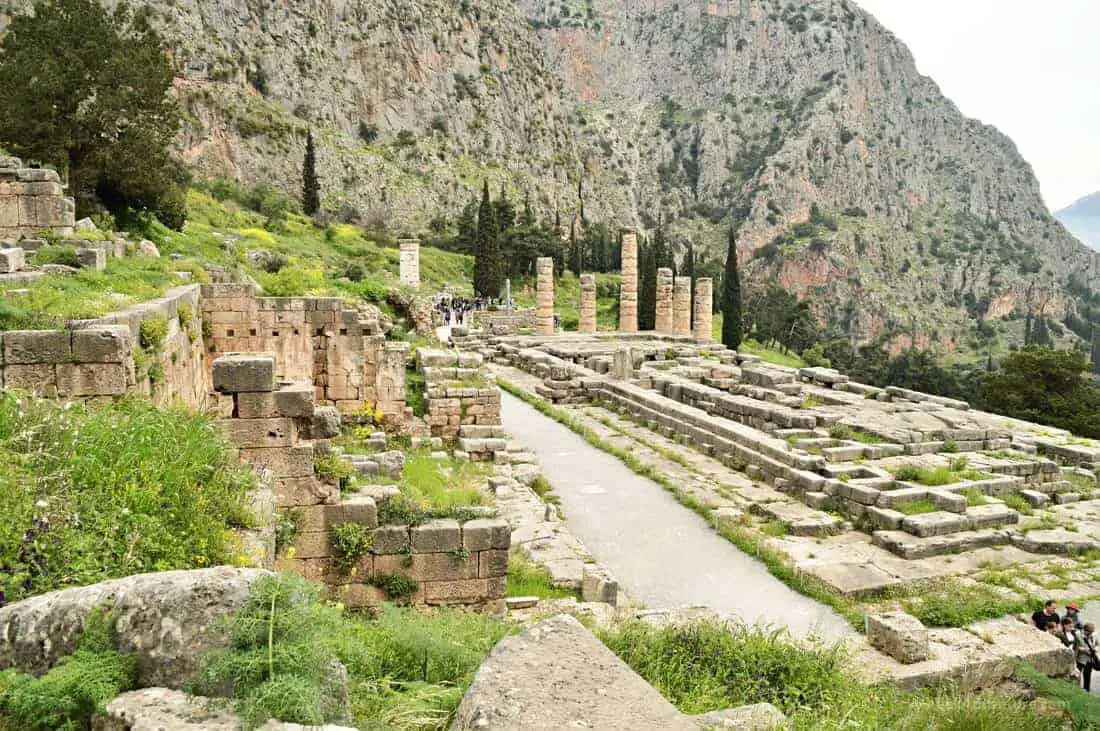 There are bronze columns and smaller treasury buildings. Many were offered to the gods, hosting war spoils and tributes from battles.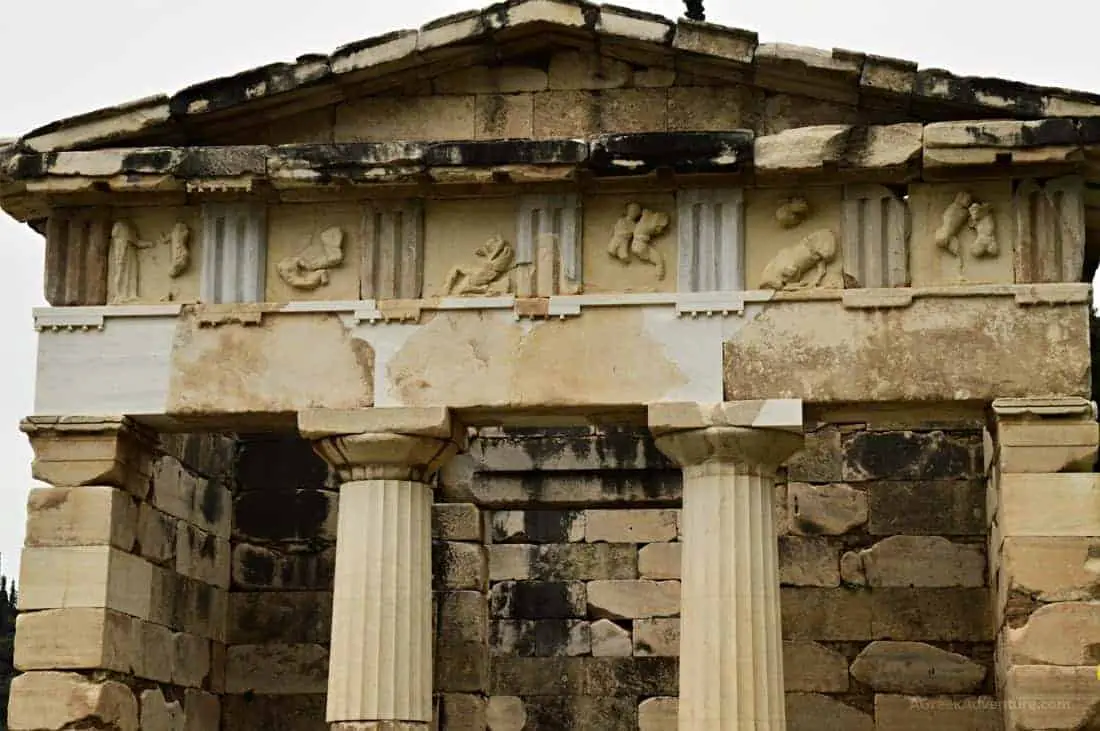 Since many years ago, there has been an archaeological museum next to the ancient site.
Some spots are not permitted to enter, but we promise to find a most serene and mystical environment if you find a way.
Also, visit the Athena temple on the opposite side of the leading ancient site. Some neglect to do so since it cannot be found in the same place as the others, but you need to go.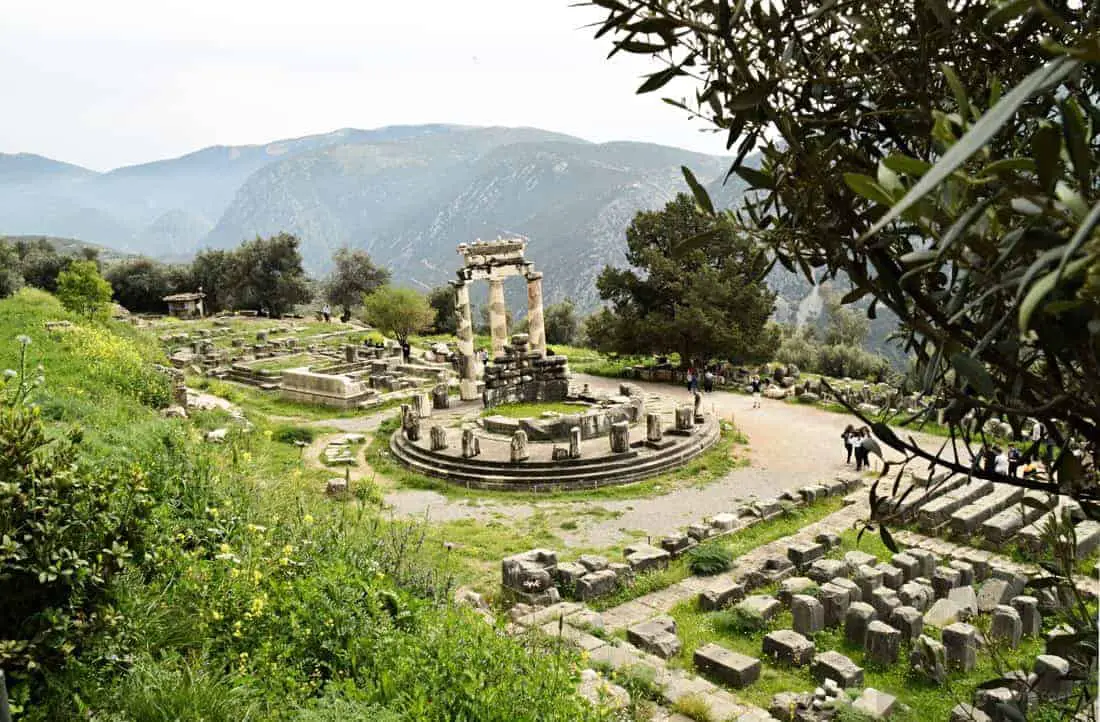 Delphi is also the place where Hercules and Apollo fought among each other for the tripod. Zeus stopped the fight, but Hercules received an oracle to be enslaved for a year. Hermes sold Hercules to Omphale, Queen of Lydia, for whom Hercules performed women's work for that whole year.
Do go through the museum. Some famous sculptures and artifacts are hosted in that.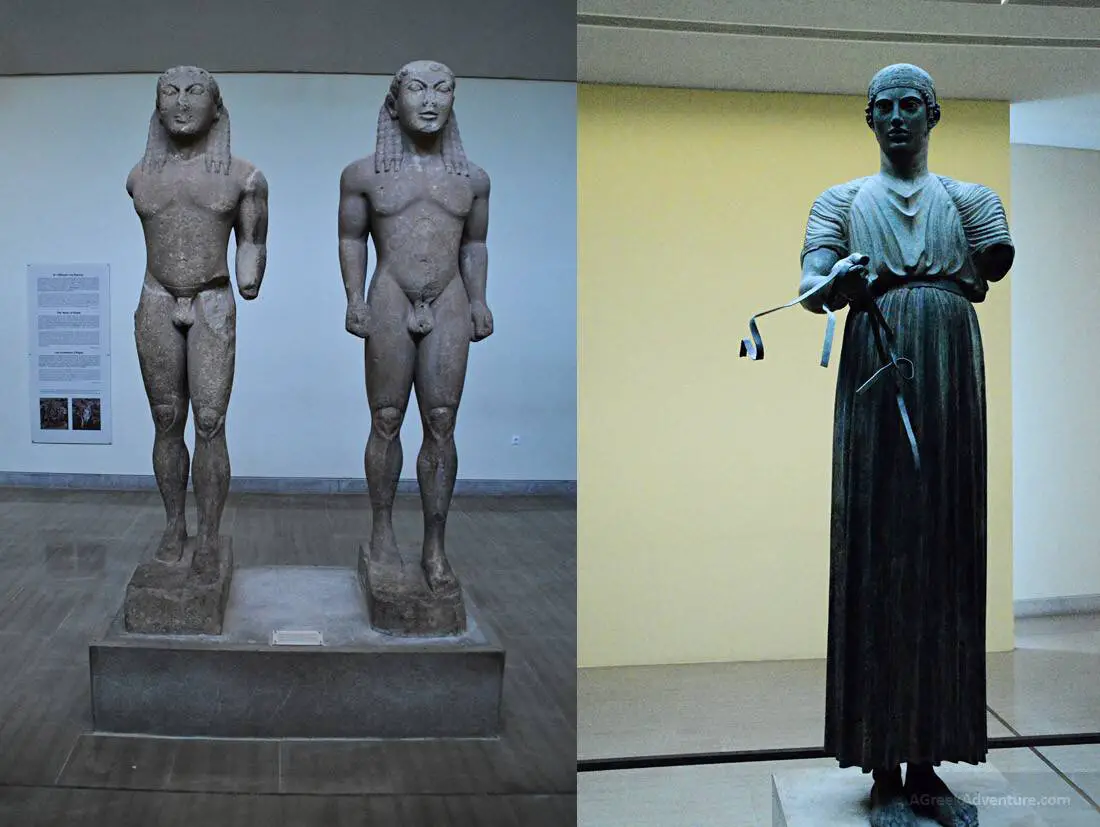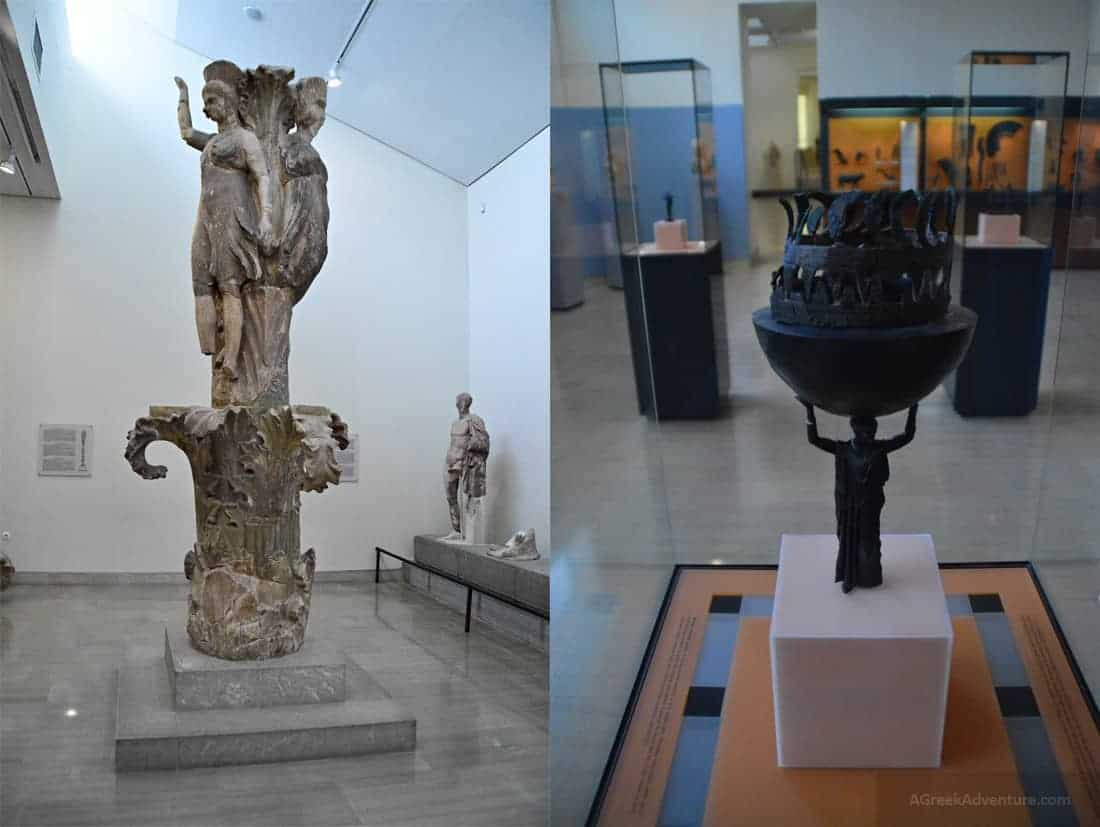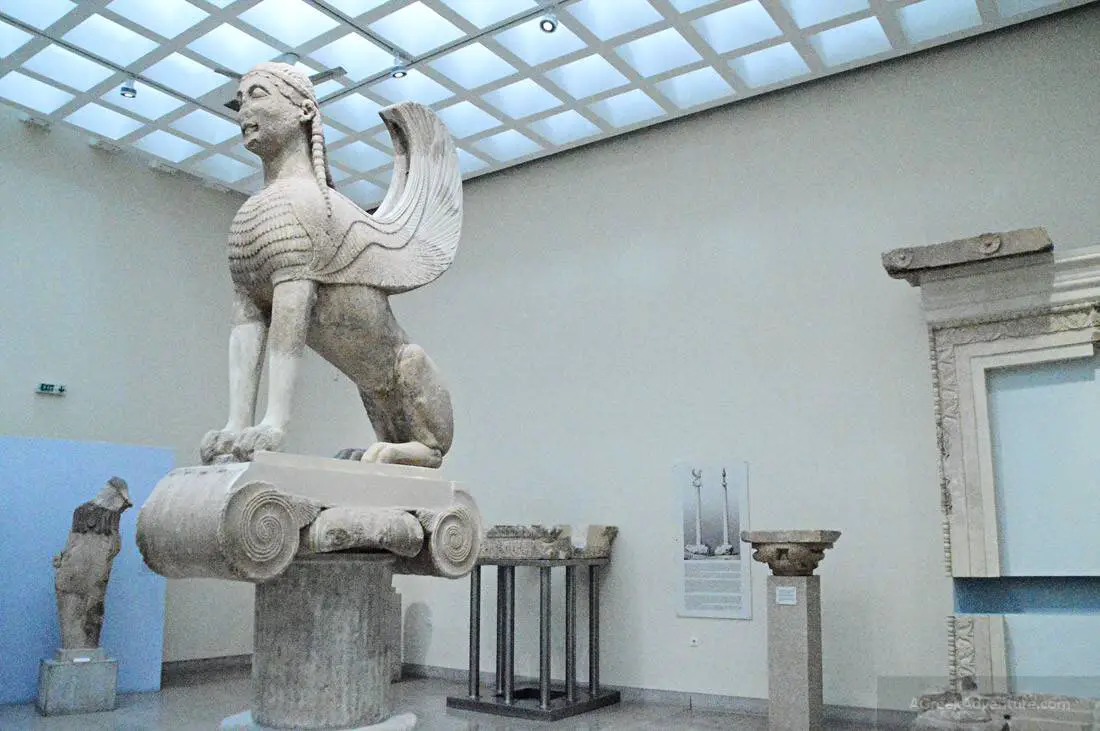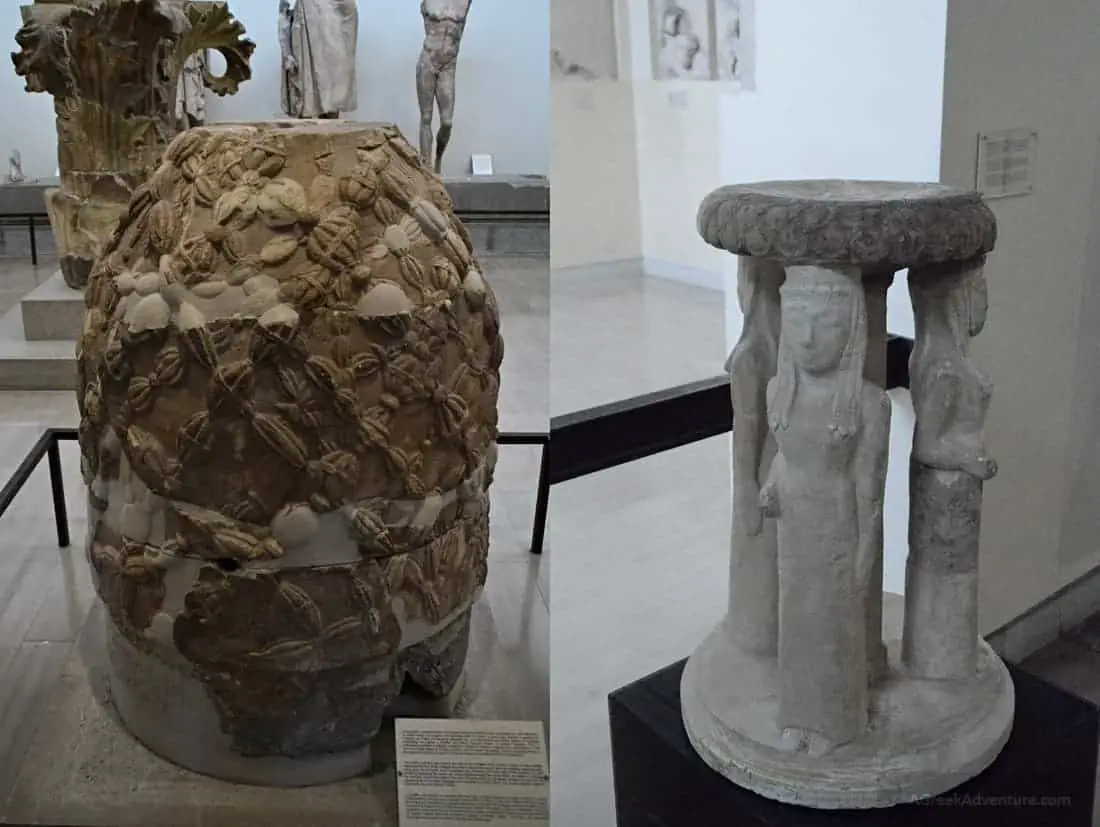 Athens to Delphi Distance
It is straightforward to be at Delphi. In under 2.5 hours, you will be there from Athens, if you decide to drive a car. Leaving the highway, you will enjoy the Greek countryside by going to Delphi.
Arahova is just 15 minutes from Delphi, while the small seaside cities of Itea, Galaxidi, and Antikyra are within a 20 minutes driving distance. You can get from the mountain to the beach very fast.
If you go to Antikyra, make sure to eat at any of the -two- fish taverns of this village (Dolphins and Valaouras). We ate at Dolphins. The highlight will be to enjoy your coffee or ice cream in Saloon Cafe/Bar, right next to the sea and next to the beach. It is highly recommended!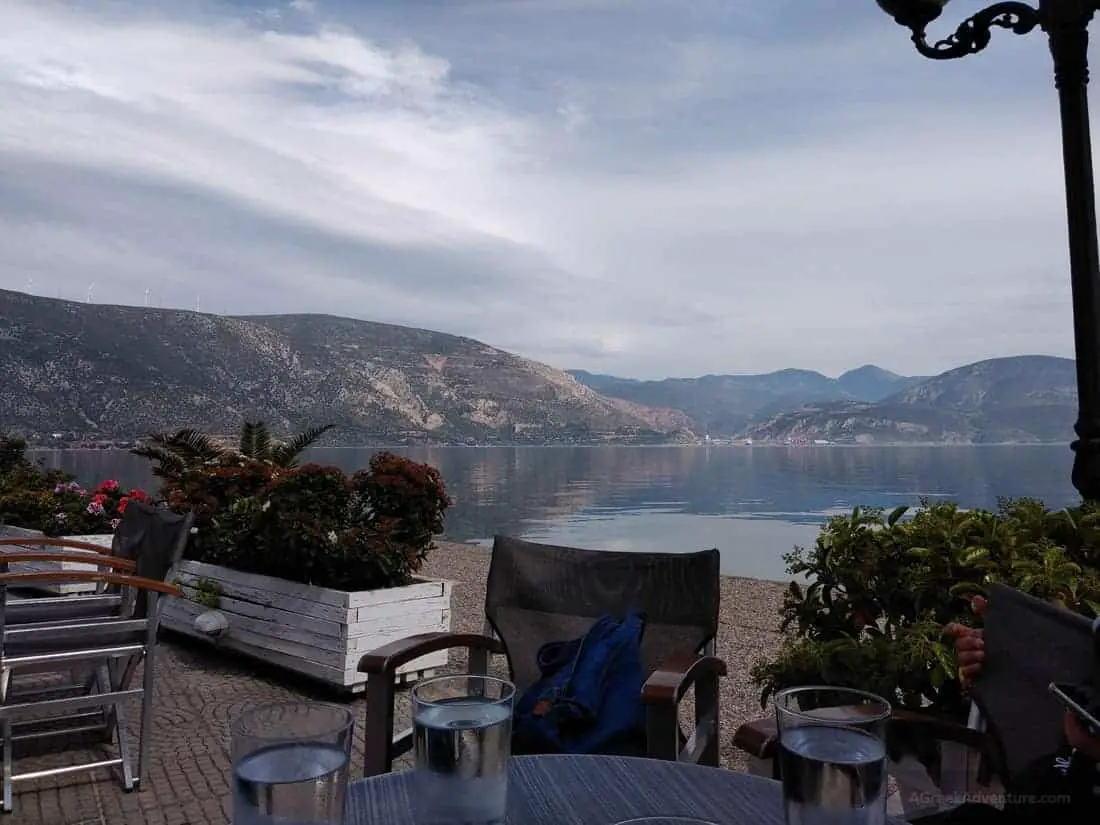 We had lunch and coffee in Antikyra and decided to spend the remaining day and an overnight stay at the picturesque village of Galaxidi.
After Delphi Greece: The Galaxidi Seaside Village
Galaxidi is famous for three things: The picturesque environment, lots of options for great food close to Delphi and Arahova, plus being the prominent location for the Greek Halloween festivities called "Alevromoutzouromata."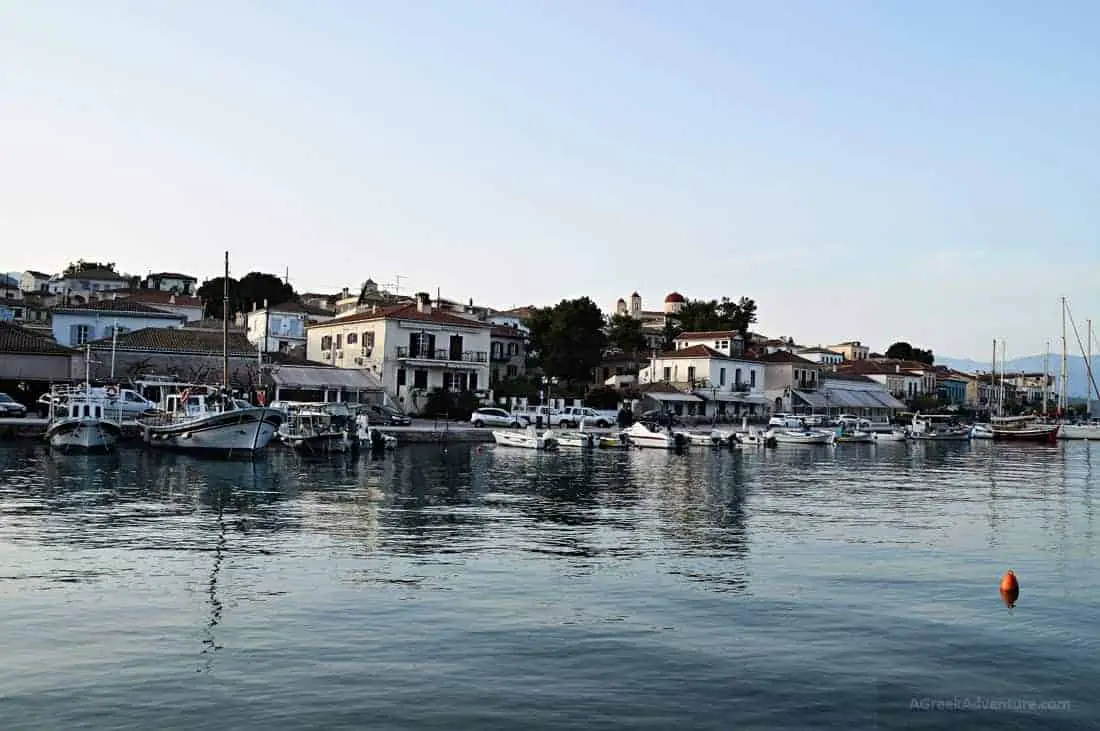 Galaxidi is both quiet and vivid. Most of the accommodation options are within walking distance from the dockside, ensuring proximity to fun and peace at the same time.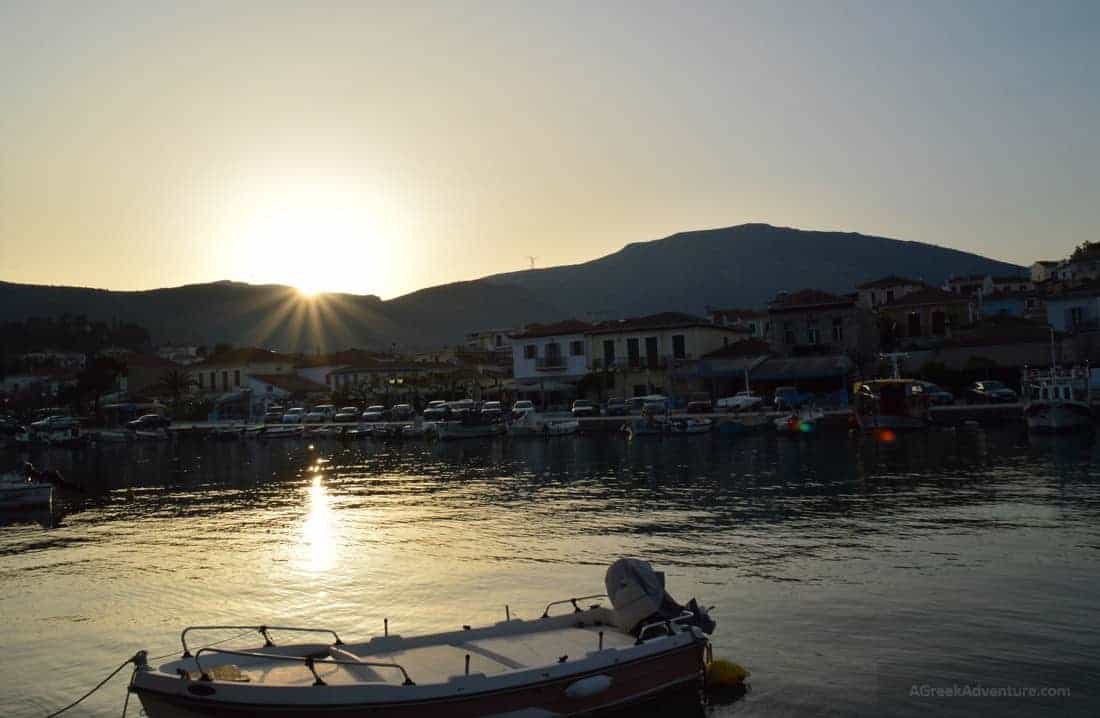 Here is the view from the backside of Galaxidi, where our hotel breakfast was served.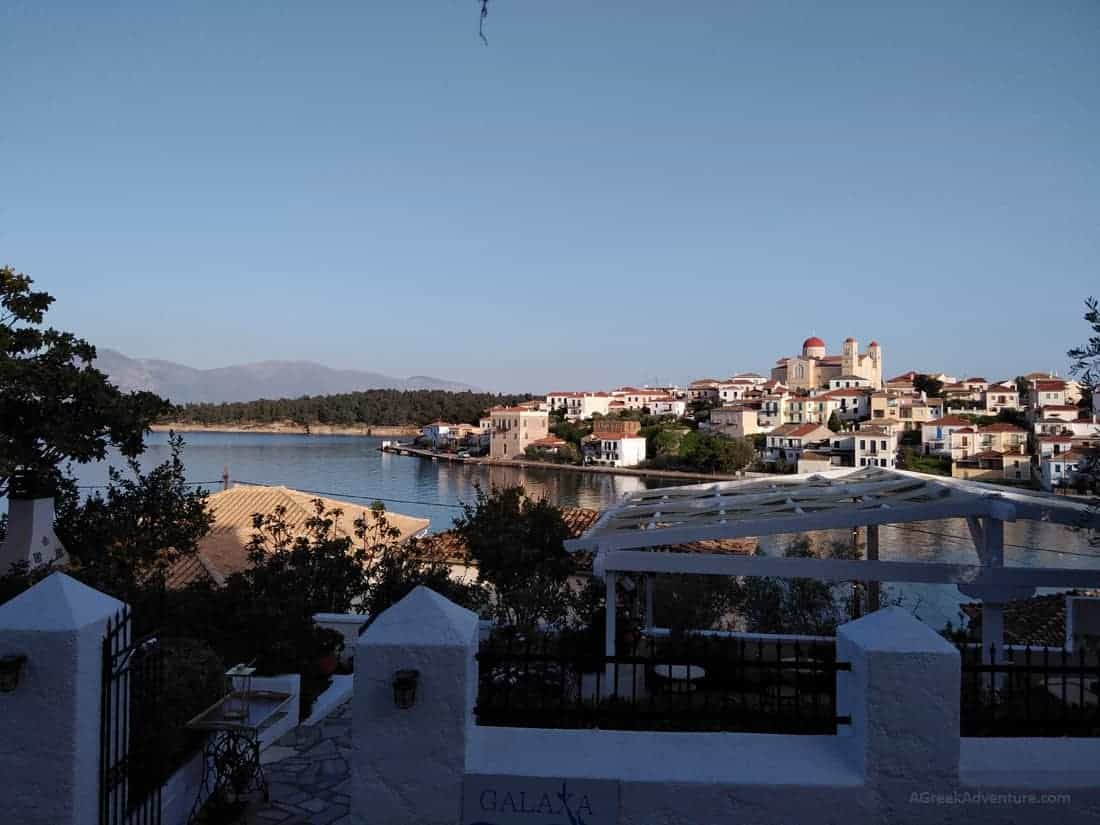 People go to Galaxidi simply because it is… nice to be there (plus the food). It is also great for walks, but we wouldn't say it has excellent beaches despite being next to the sea. It is 50 minutes driving time from Nafpaktos.
We hope you enjoyed our post for our tour in Delphi Greece. Visiting Delphi, Greece, and staying in Galaxidi is a great weekend option for many Greeks.
Do give it a try and let us know how it was from your side.
Enjoy! Also, read the Best Weird Greek Foods In Greece.