If you are one of those people who like to explore areas rich in culture, nature, and history, then Mani Greece in southern Peloponnese is just right for you.
Mani is located in the southernmost peninsula of the Peloponnese.
It is a compendium of incredible architecture and beautiful landscapes and a unique group of people that is very Greek and very "Mani" at the same time.
Mani holds the distinct status of never having been occupied by the Ottoman Empire.
Its people, descendants of the ancient Spartans, are proud to say they defended their land and kept it their own.
Today, it is a rich landscape of stone buildings and towers built high in the mountains and solidly, as if still protecting themselves from any invasion.
Nowadays, many foreigners have picked Mani as a holiday destination because of its unparalleled beauty.
Greeks considered the end of the Mani Peninsula (Cape Tainaron) as the "Sanctuary of the Dead" since that was the farthest point of the known world in ancient times. This is the place where ancient Greeks believed souls come to descend to the underworld.
Of course, that was not the only point as the famous Gates of Hades were in many places in Greece. Read this post.
Things to Do in Mani Greece
Its architecture is not the only attraction.
The mountains at Mani rise elegantly in the north and then seem to blend into the sea. One may want to start a trip to Kalamata, which is the entryway to Mani.
Here are the exciting things to do in the Mani Peninsula, Greece.
1. Hiking Viros Gorge Greece Kardamili Peloponnese
Viros Gorge in Greece is a deep gorge, starting from the peak of Profitis Ilias (Taygetus summit) and ending into the sea of Kardamili bay.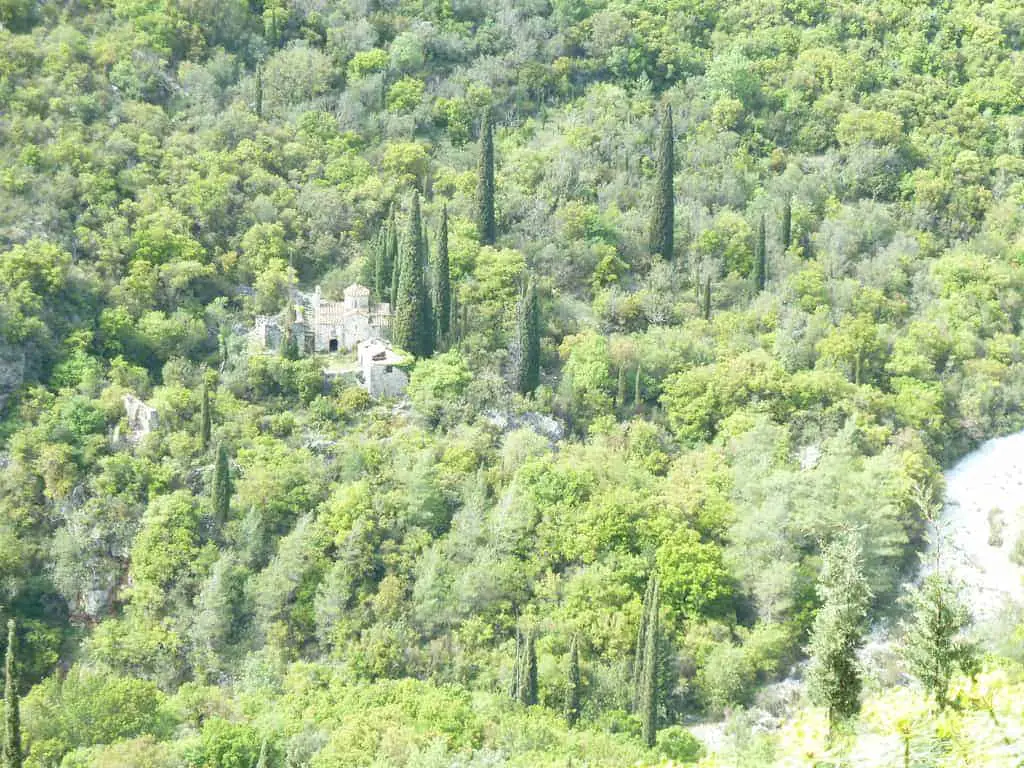 According to Mythology Pyrrhus, the son of Achilles traversed the gorge to reach ancient Sparta to marry Hermione, the daughter of Menelaus and Helen of Troy.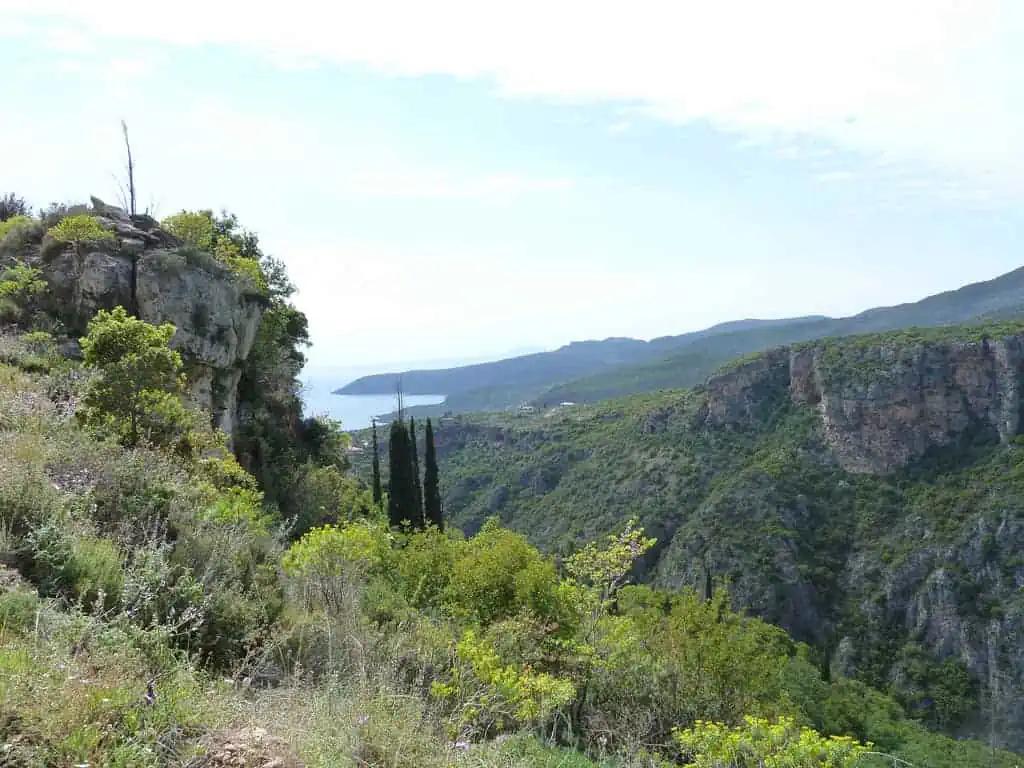 Vikos gorge, in Mani Greece, and the surrounding villages are an excellent choice for the friends of hiking since there are plenty of tempting hiking routes.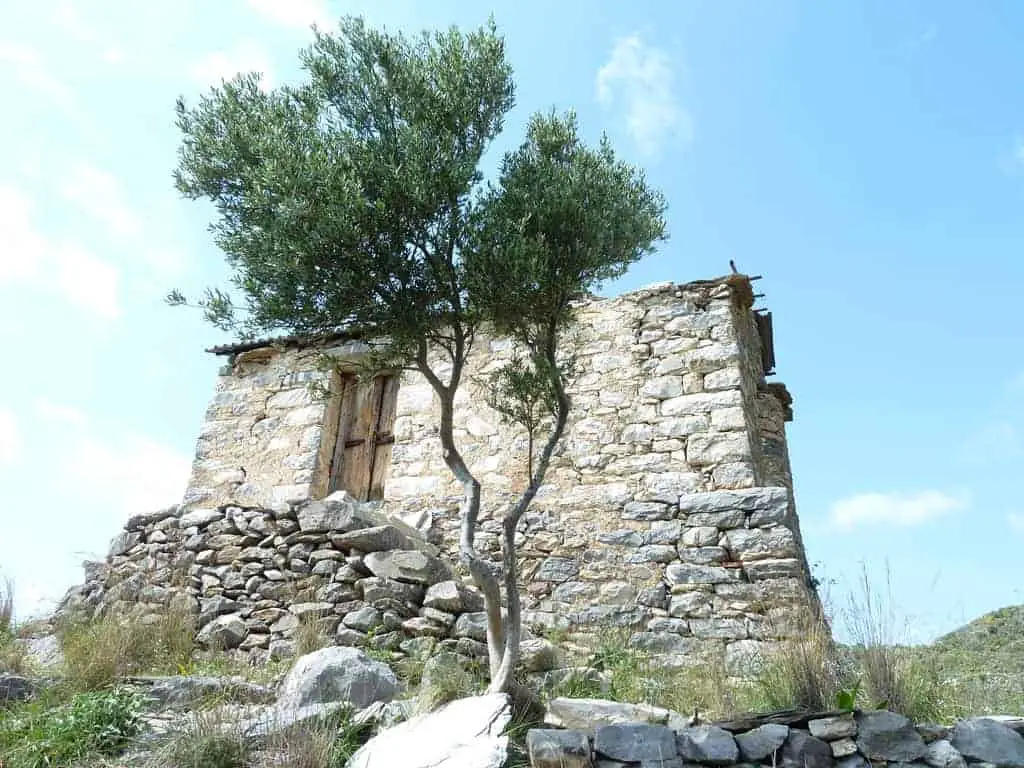 The paths are often difficult to follow due to the thick undergrowth. Thus it's better to set off from the old quarter of Kardamili village from the bottom of the gorge and go up inside the old river.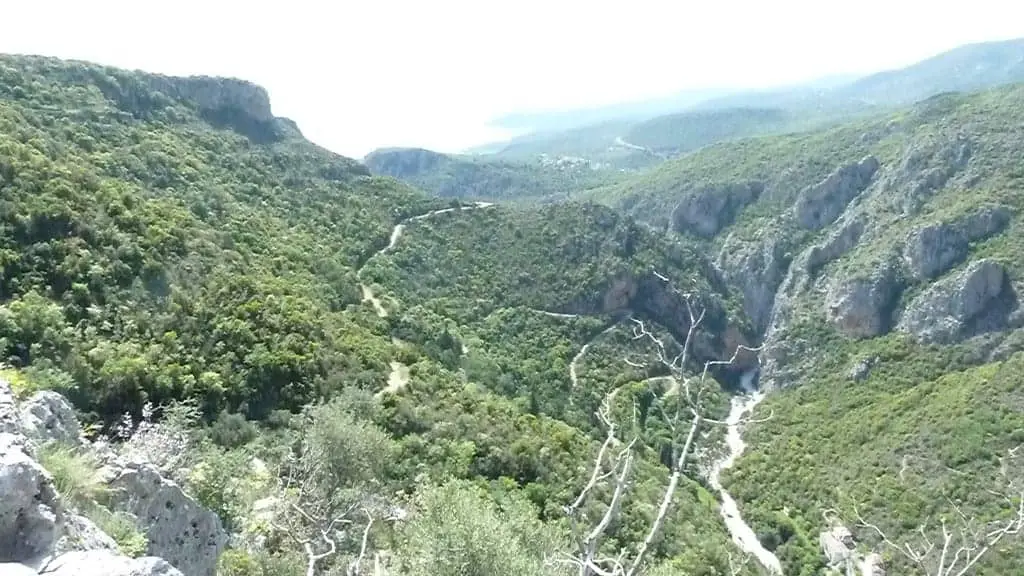 The hiking route in the gorge is full of large rocks and boulders.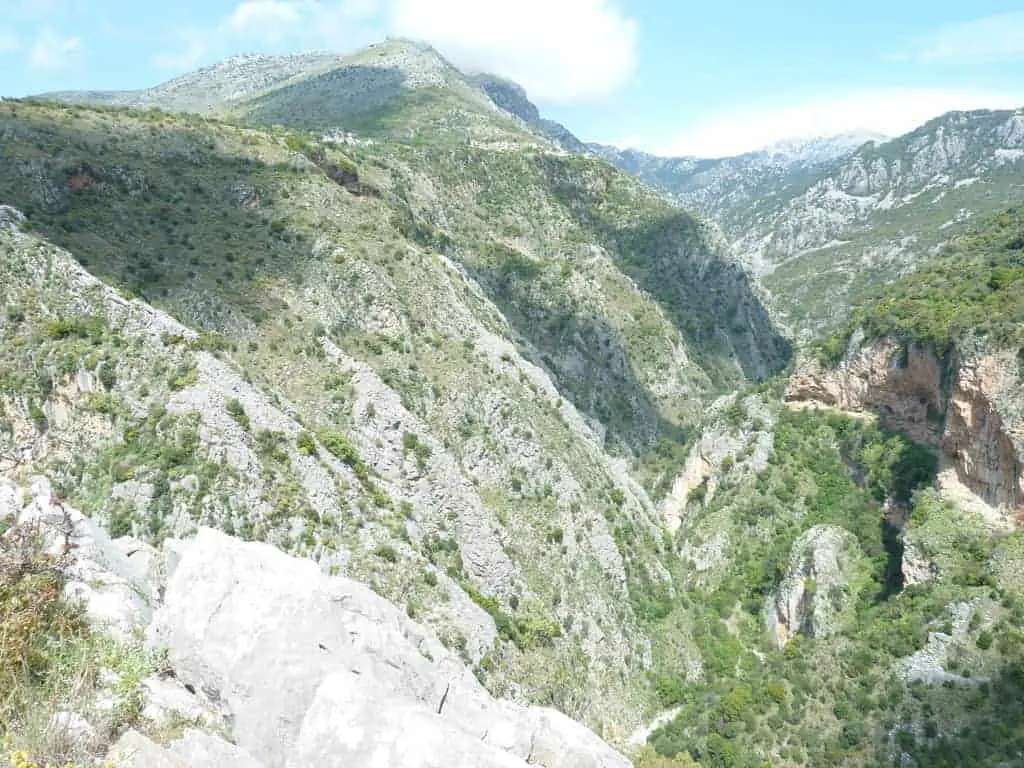 During the hiking route, you will find numerous caves, steep-sided cliffs, rocky outcrops, remote monasteries and buildings, and a variety of flora.
As you hike into the gorge, the first monastery that you come across is Moni Lykaki.
You will find it through a signposted path on the left of the gorge. This chapel was built in 1570, but the frescoes dated from 1783.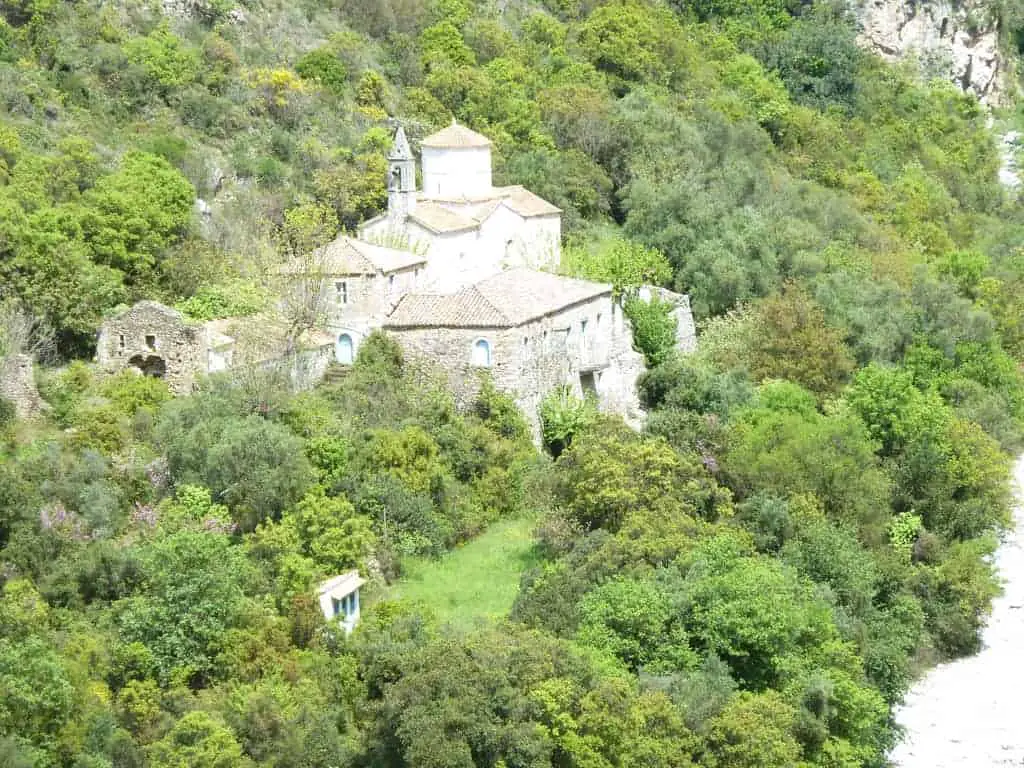 You continue through the gorge and reach the deserted Monastery Sotiros.
Perfect place for a short rest in the yard. From Monastery Sotiros, the gorge continues deeper into the Taygetus, which gets progressively more challenging to cross.  
From this point, on the right of the gorge, the visible pathway goes upwards.
In the middle of the upward hike, you will find a junction.
Follow the path on the left that leads to a deserted building. From this point, a breathtaking panoramic view is revealed.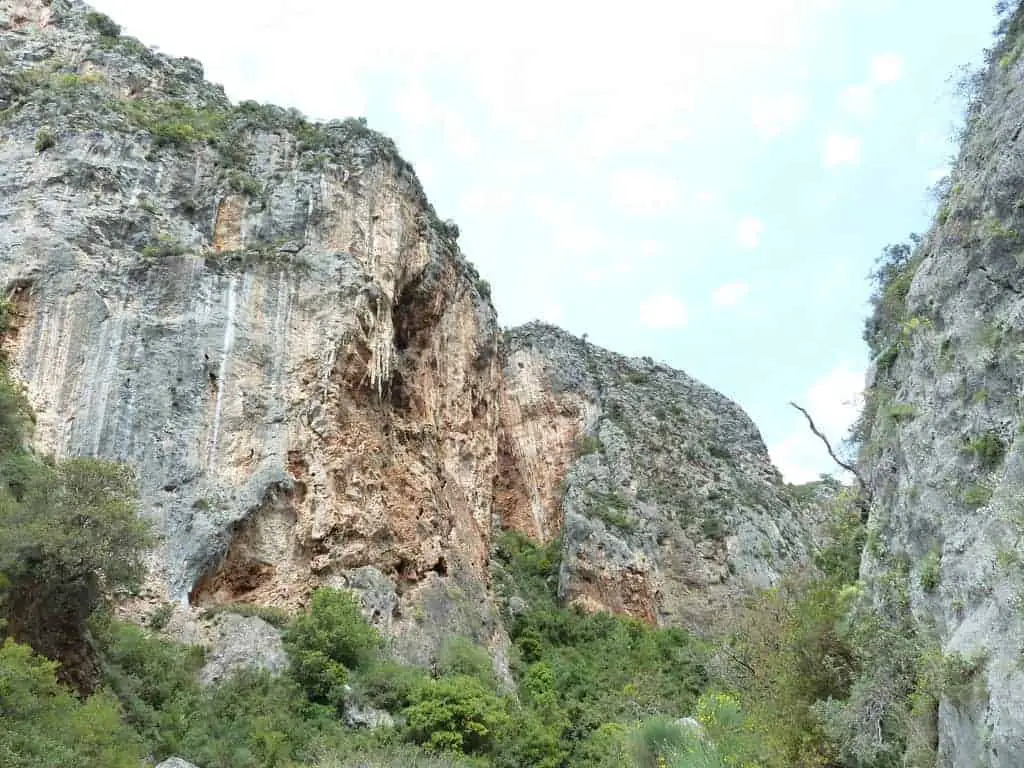 You can see the Vikos gorge, the Kardamili bay as well as the Taygetus summit.
If you continue to this path, you will reach Exohori village.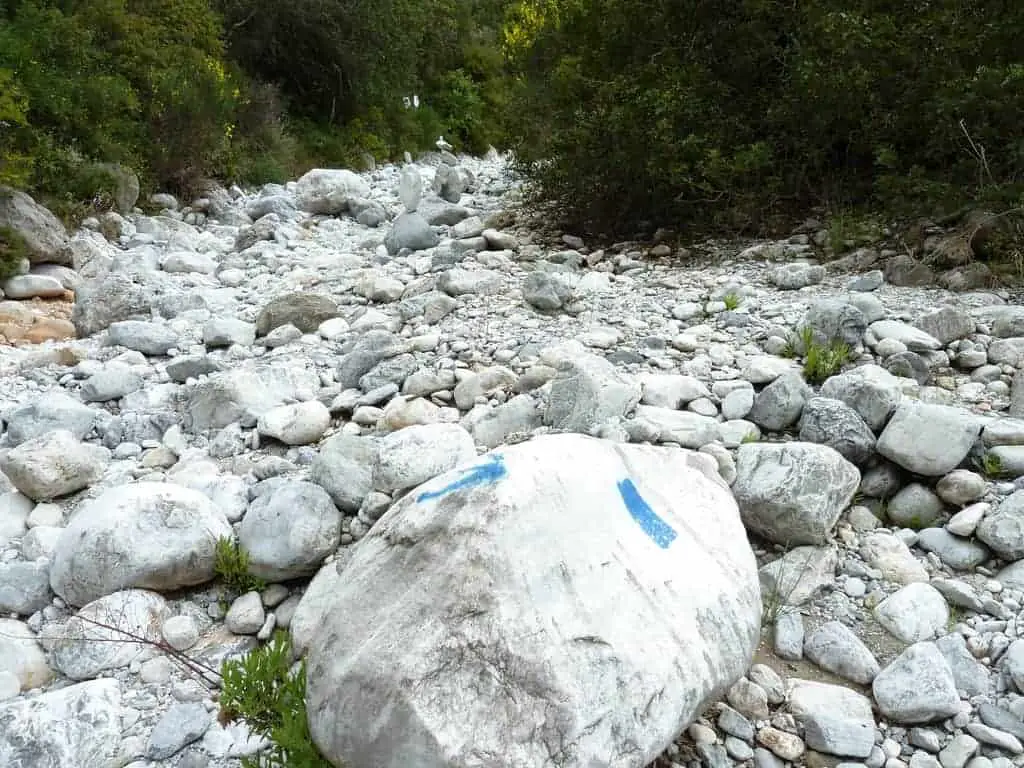 You can go back to the junction and follow the path towards Agia Sophia.
Agia Sophia is a byzantine church, dated 1614 A.D., one of the oldest churches in the region.
From Agia Sophia, there is a marked hiking route descended through olive groves and cobbled streets that lead back to the 18th-century church of Aghios Spiridon, in Kardamili. The landscape is extraordinarily beautiful.
This hike takes almost 5 hours. The gorge is 20km long, so you can choose to hike further. As you see, Vikos gorge is an ideal choice for hiking.
2. Vathia, Mani Greece Traditional Peloponnese Fortress
Mani, Vathia, also Vatheia is a little town in Mani.
Vathia is famous for its grand towers.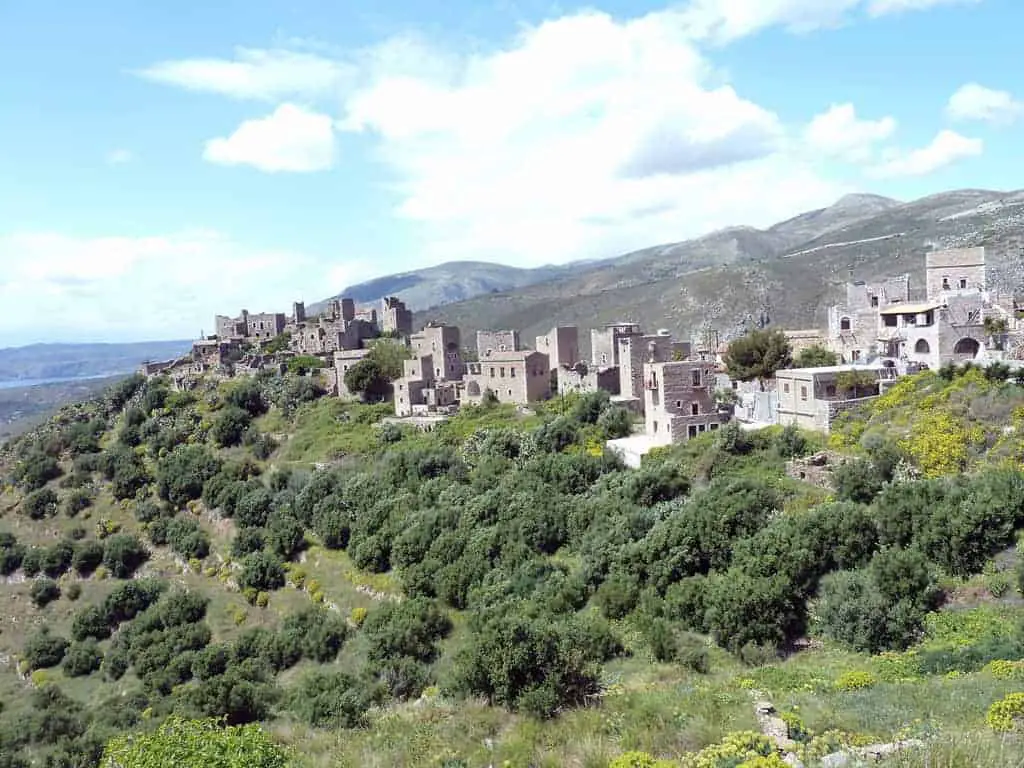 The fortified ancient city is close to Aeropoli and quite close to Cape Tenaro/Metapan.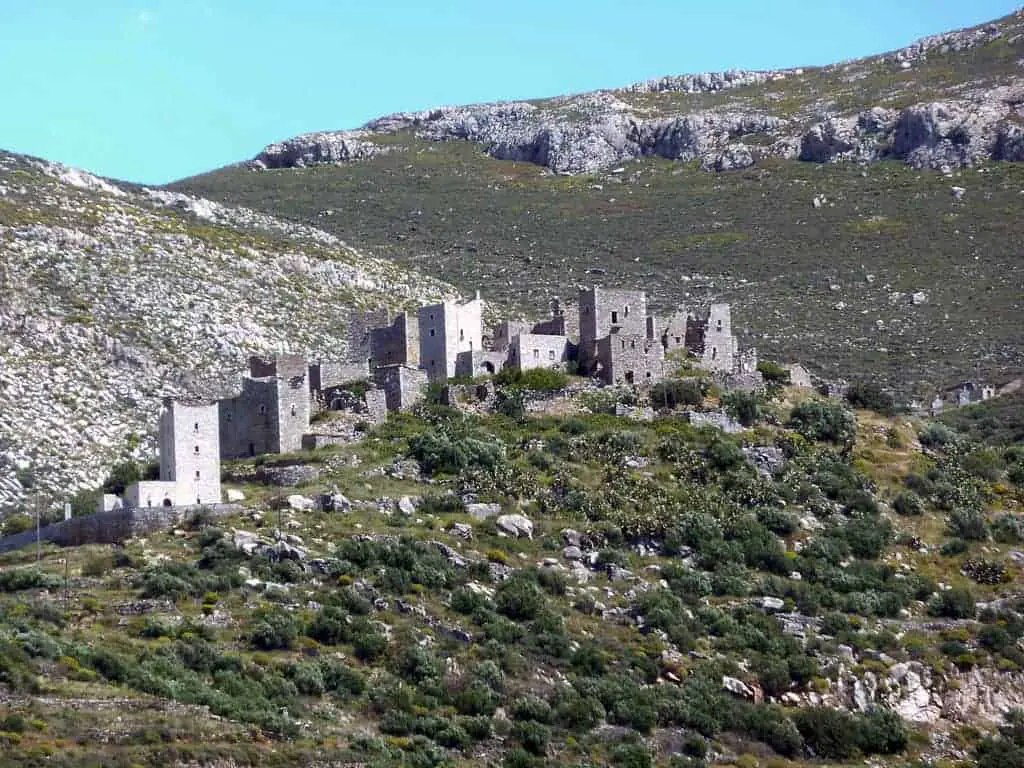 Most (possibly all) tower houses are abandoned, but some modern residences are located at its center.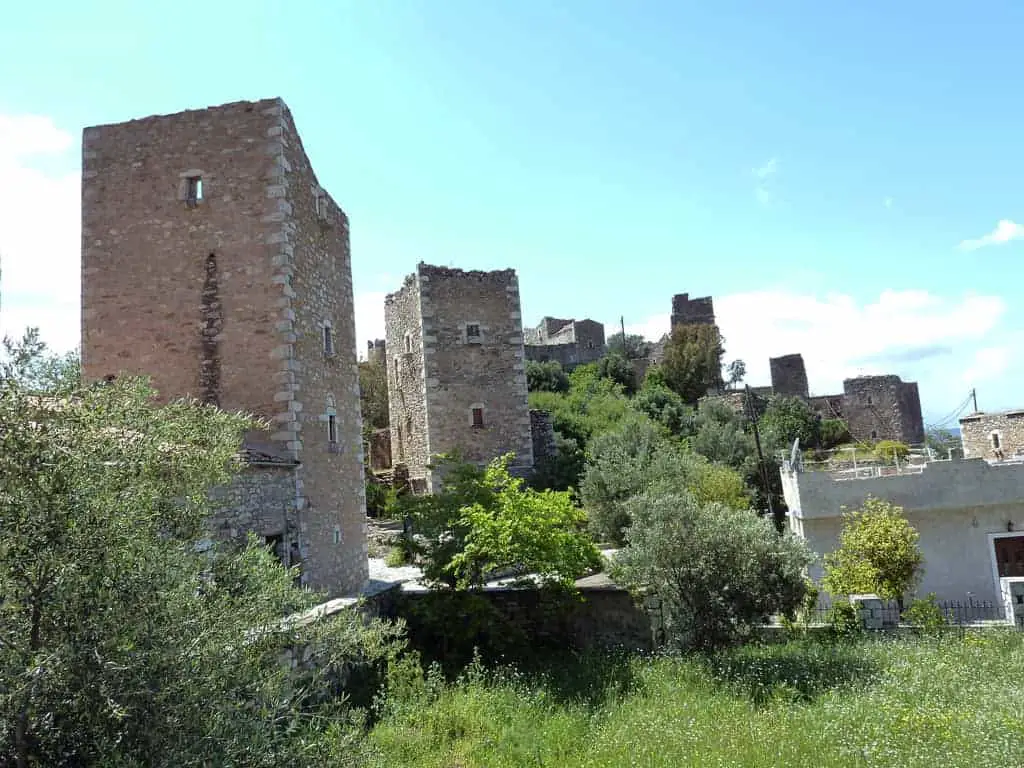 The view is fantastic, and you can gaze at the landscapes of Messiniaki Mani Greece from that point and the rooftops of the towers.
Vathia is one of the most typical villages of Mani.
It is not a place to stay there but to visit it and spend a few hours enjoying the energy and view.
3. Diros Cave Mani Greece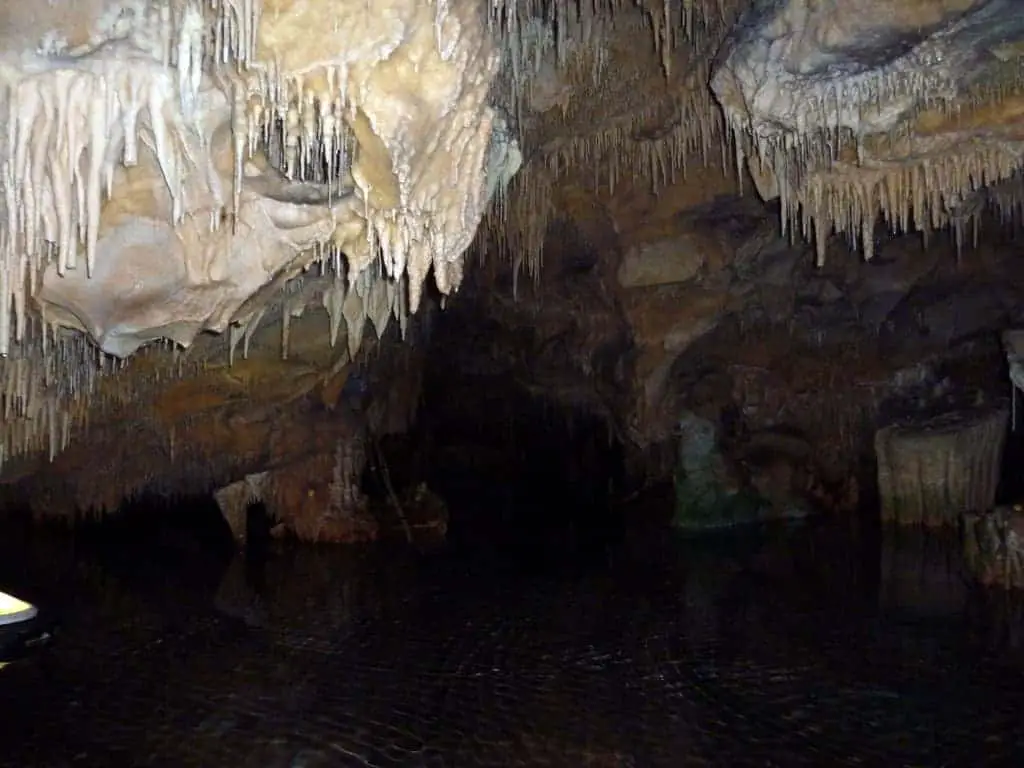 The famous Vlichada cave (a.k.a Diros Caves) is located in Pyrgos Diros.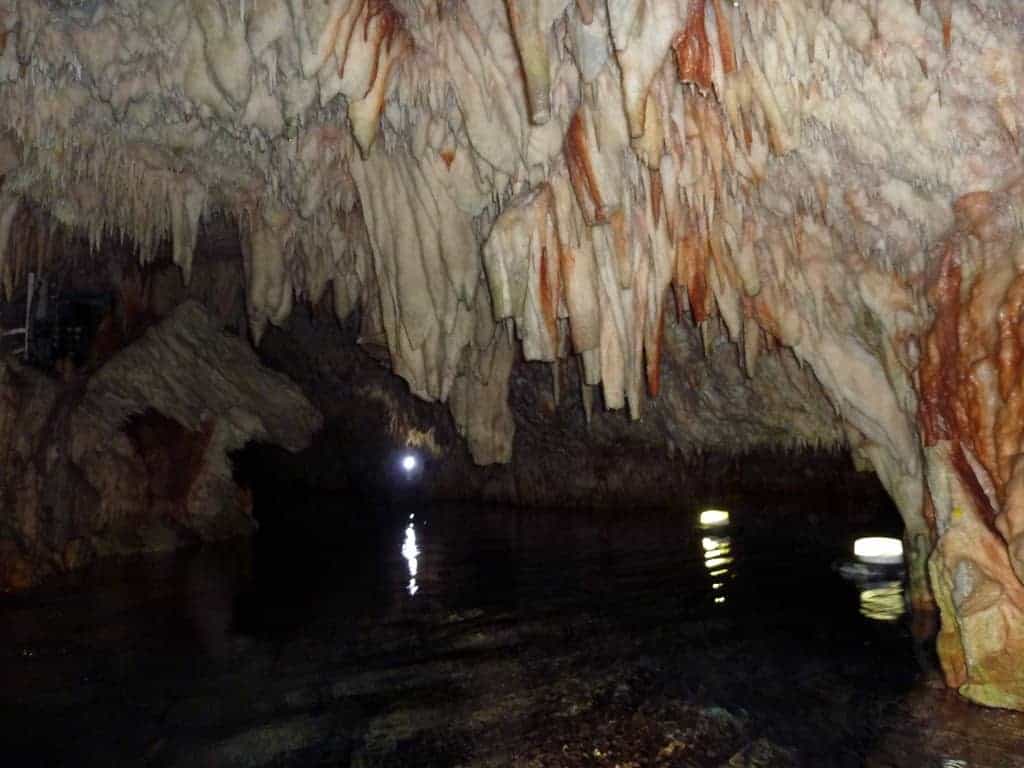 Many Paleolithic and Neolithic artifacts were here in Diros caves, many of which are on display in the museum.
This drove to the conclusion that the caves were one of the earliest inhabited places in Greece.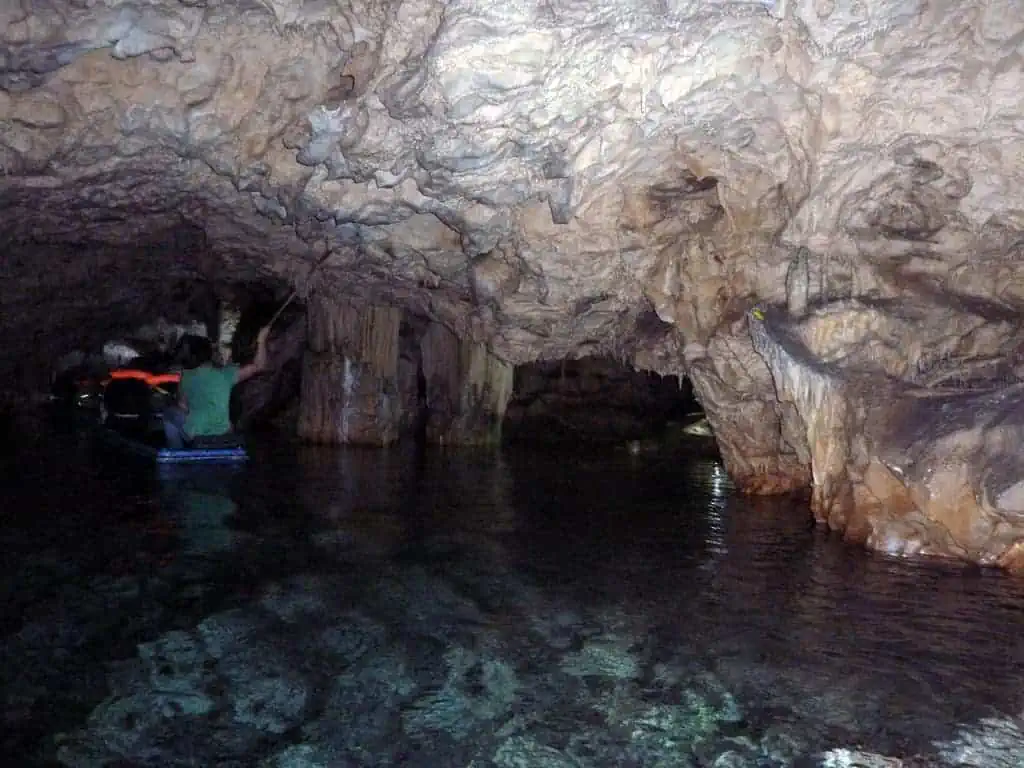 The cave of Vlychada covers an area of 16,700 m2.
Since 1949 about 2,800 water passages have been explored.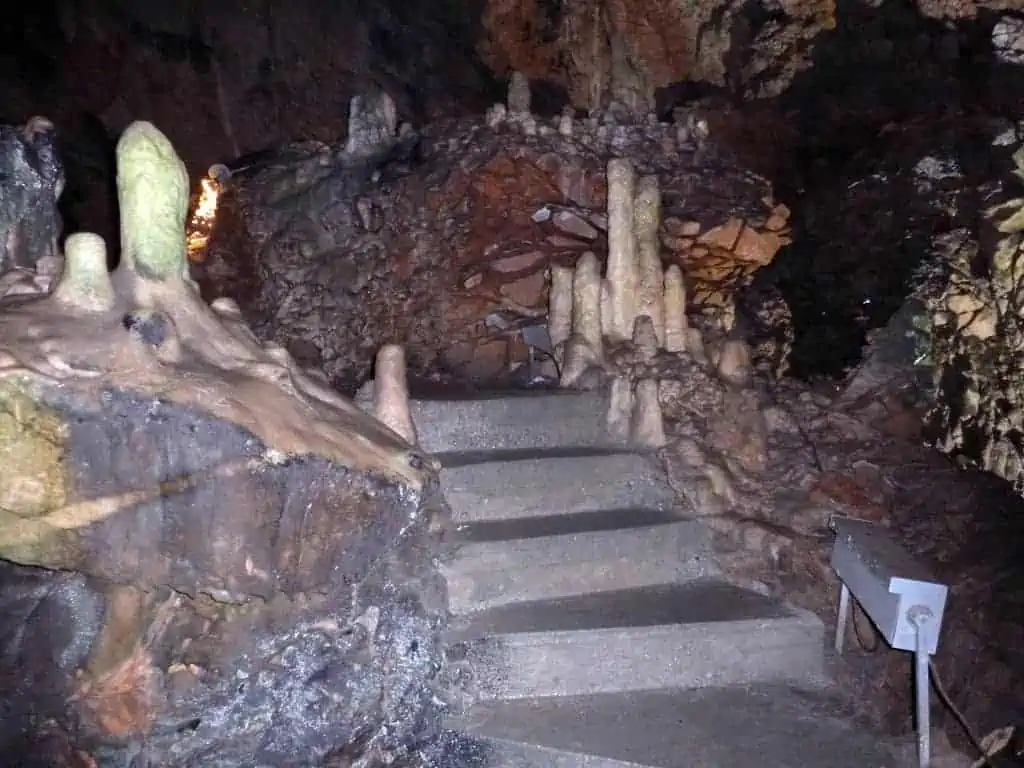 The main route for sightseeing is a 2.5-km-long winding passageway.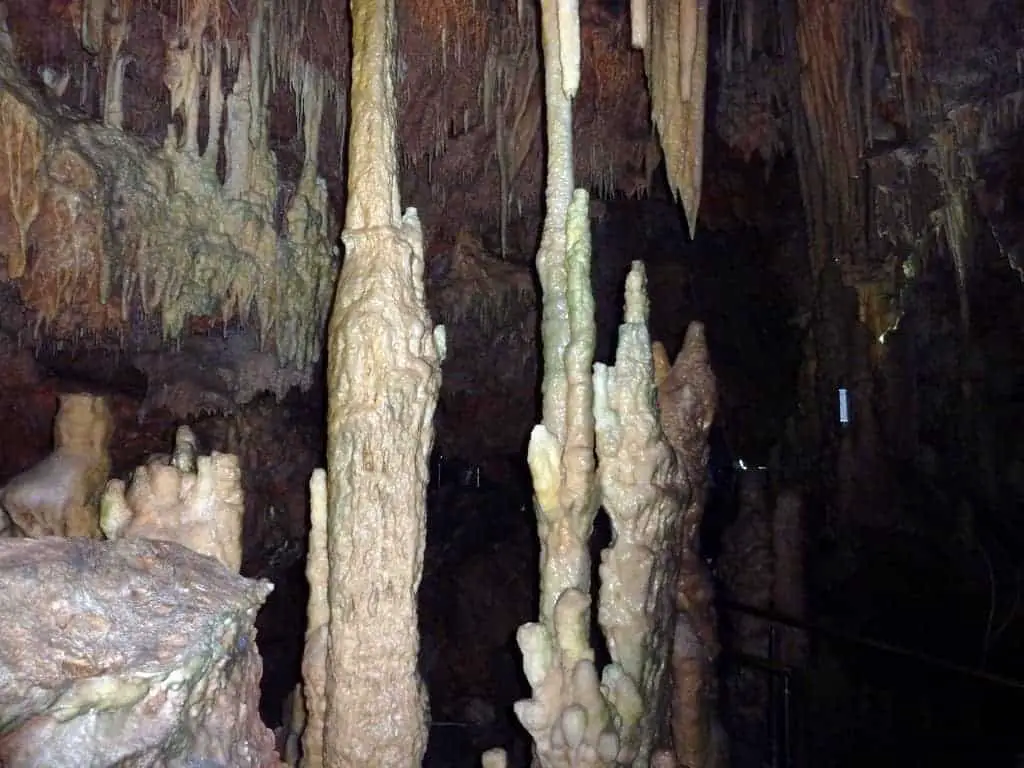 During a 40-min boat trip, the visitor will come across a complex and maze-like network of passages and galleries, decorated with stalagmites and stalactites, whose reflection in the water enhances their natural beauty.
The guided tour into the cavern of Vlychada takes place by boat and on foot – part of it is on land.
4. Strolling inside Areopolis, Mani Greece
Areopolis is the capital of Mani and a mixture of modern and traditional character.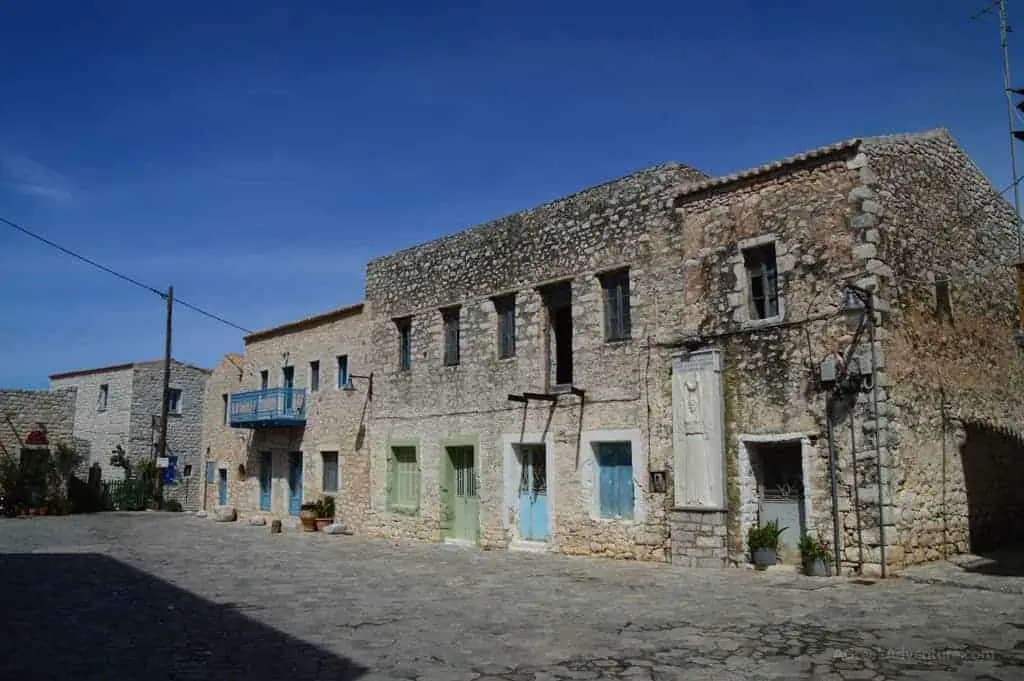 The town center has mostly kept its traditional character.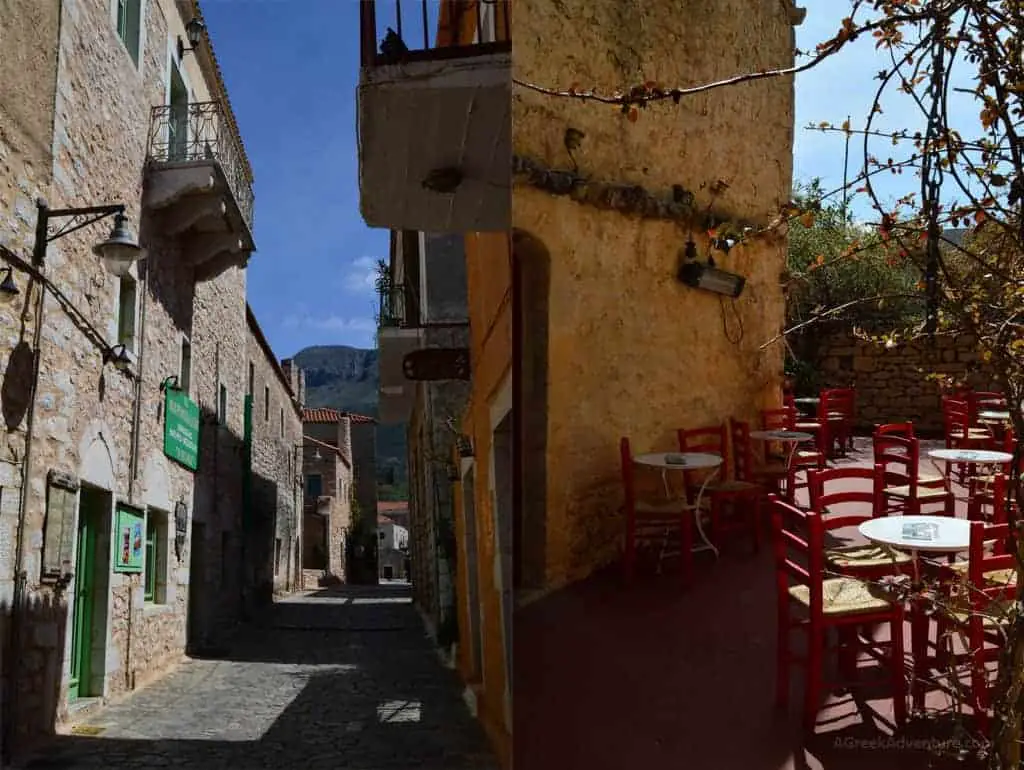 Visitors will enjoy the town center where many small coffee shops and traditional taverns are spread.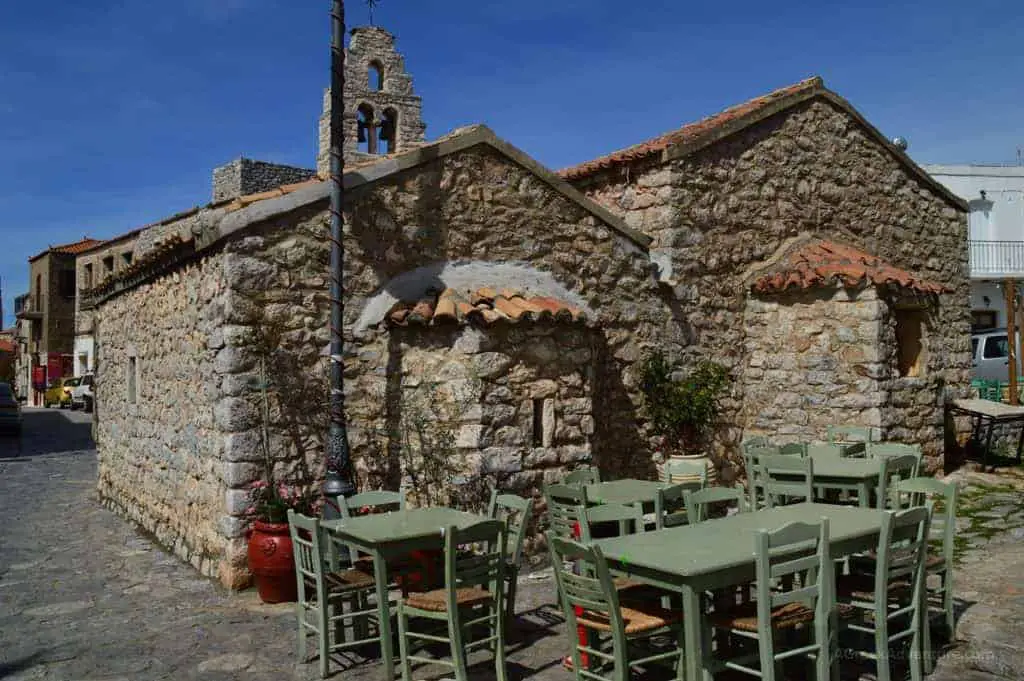 The quietness of the town, along with a Greek coffee and some local sweets or pastry, will be an ideal break.
5. The Beautiful Village of Limeni Mani Greece
Very close to Itilo is the Limeni village.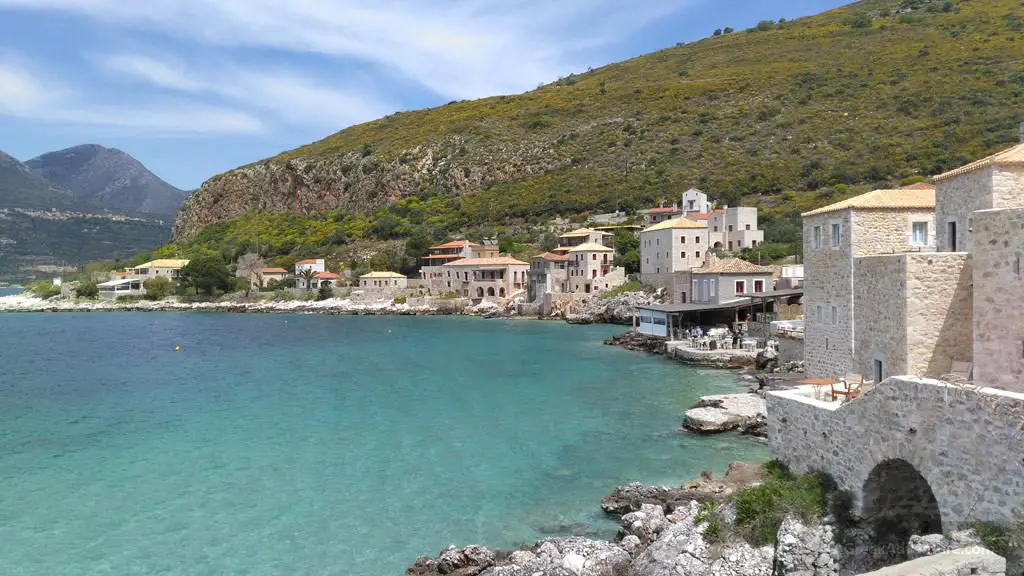 A small, stone-built, fishing village where you can eat perfectly cooked fish.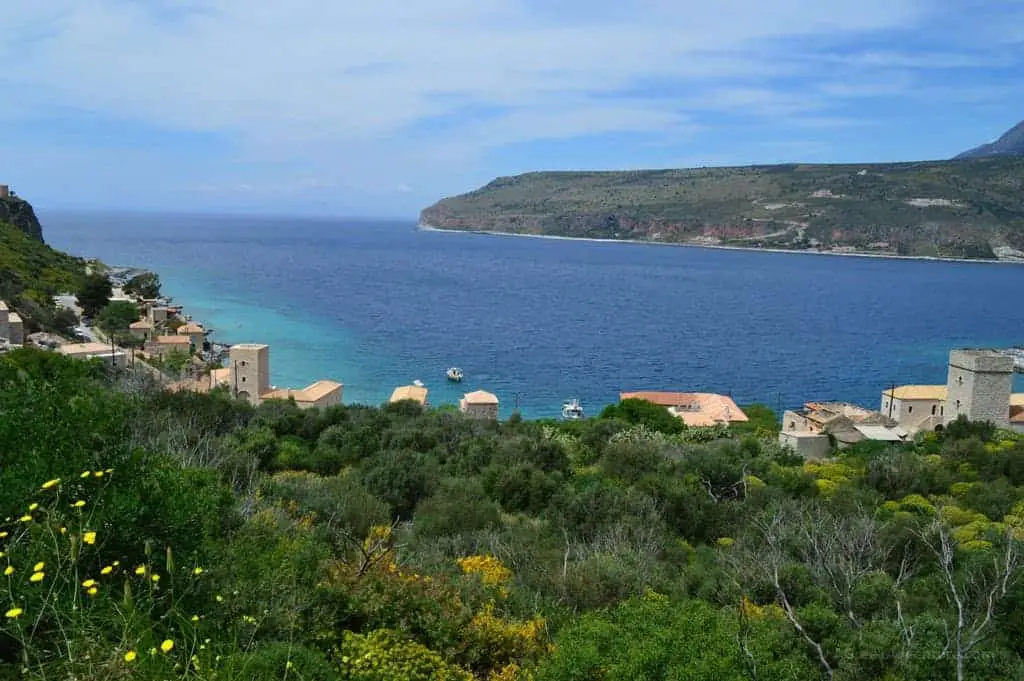 One of the most pricey taverns of the area exists here, but that's not the only one.
Limeni is another option for a coffee break or a snack.
6. Admire the View from Gerolimenas Village in Mani Peninsula
The village of Gerolimenas is around 40 minutes driving time from the hotel, but you need to go. Why? Because it is very, very beautiful and has a great sandy beach too.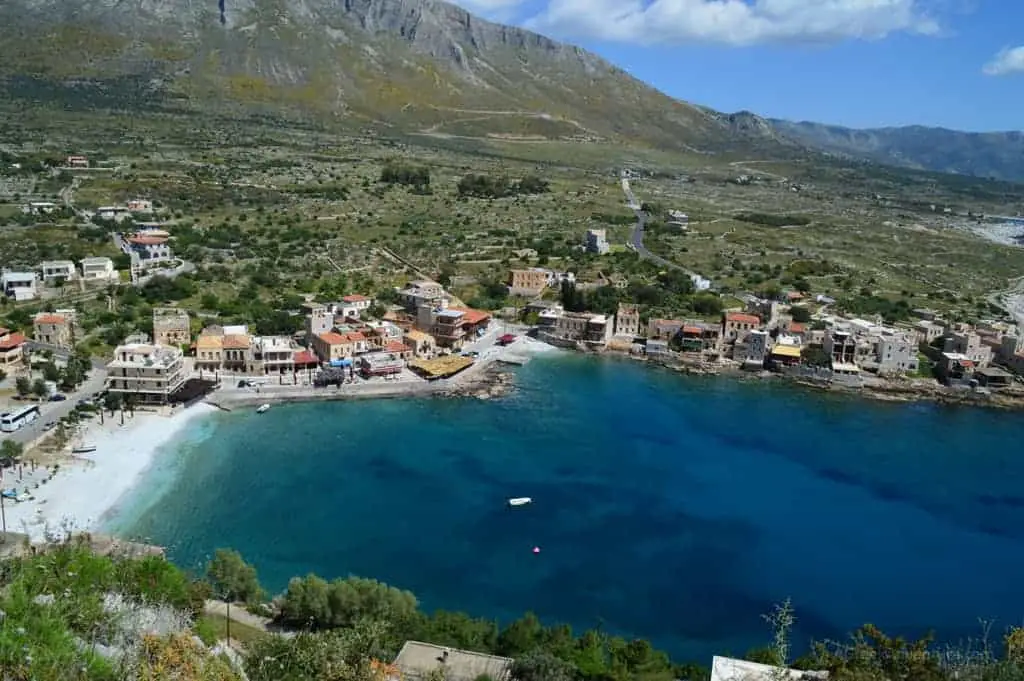 Ideally situated in a small gulf, you can either climb to the top of the hill or stay in the village and enjoy some quiet time.
That was one great place to sit and enjoy some local juice mix and a coffee.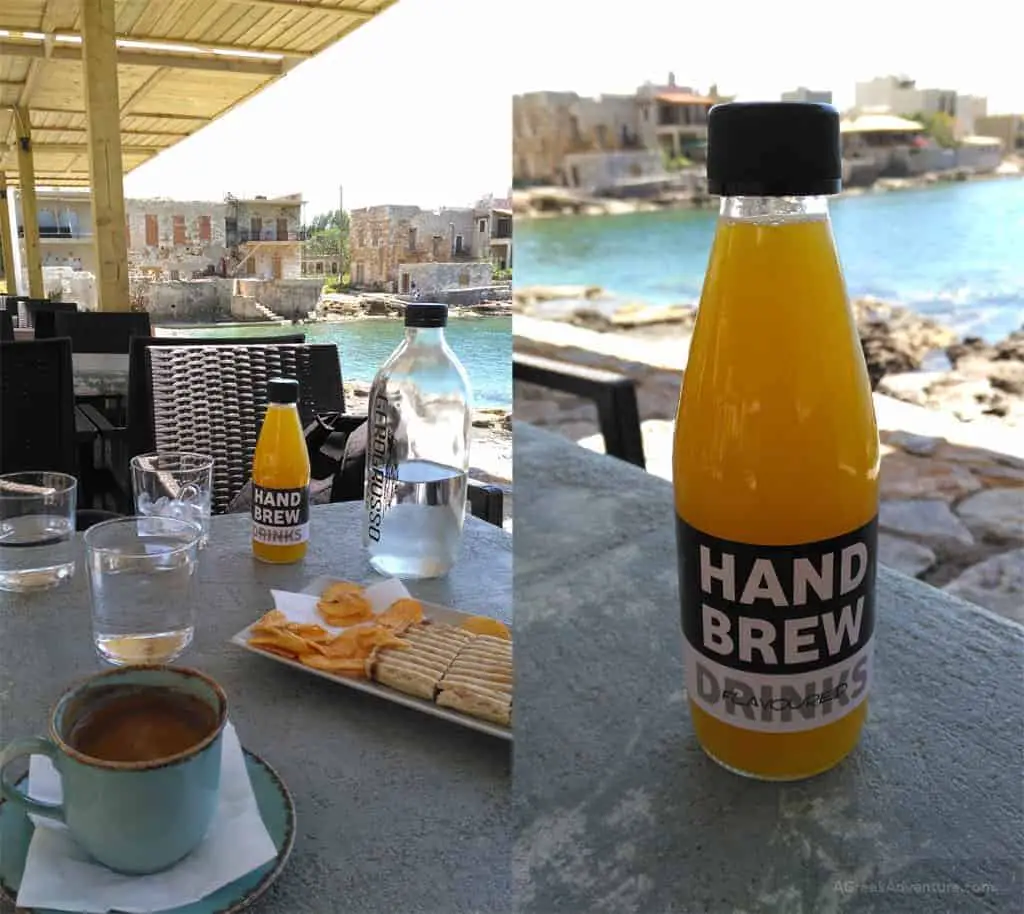 7. Swim at Nyfi Village, Mani Greece
That is a tiny village famous from this beach, which is called Aloipa.
Ιt was March when we went there, so it was a bit stormy.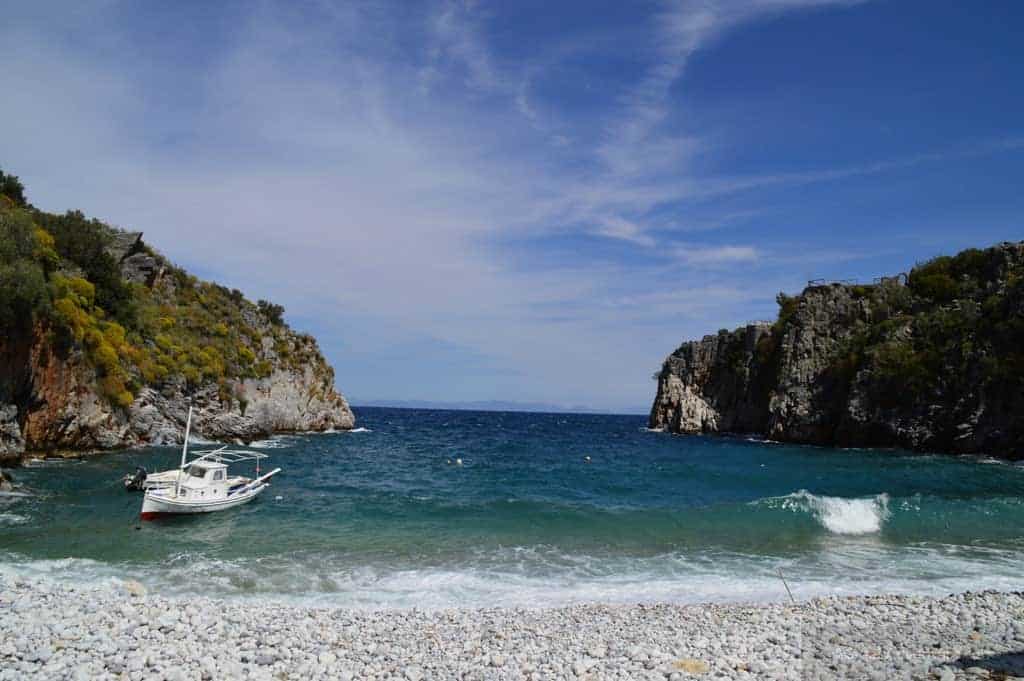 Where to Stay in Mani Peninsula Greece?
This time we got an invitation from the "Petra & Fos" boutique hotel in Mani, Greece. We've been to Mani a couple of times. Each was in a different hotel, and we saw other things.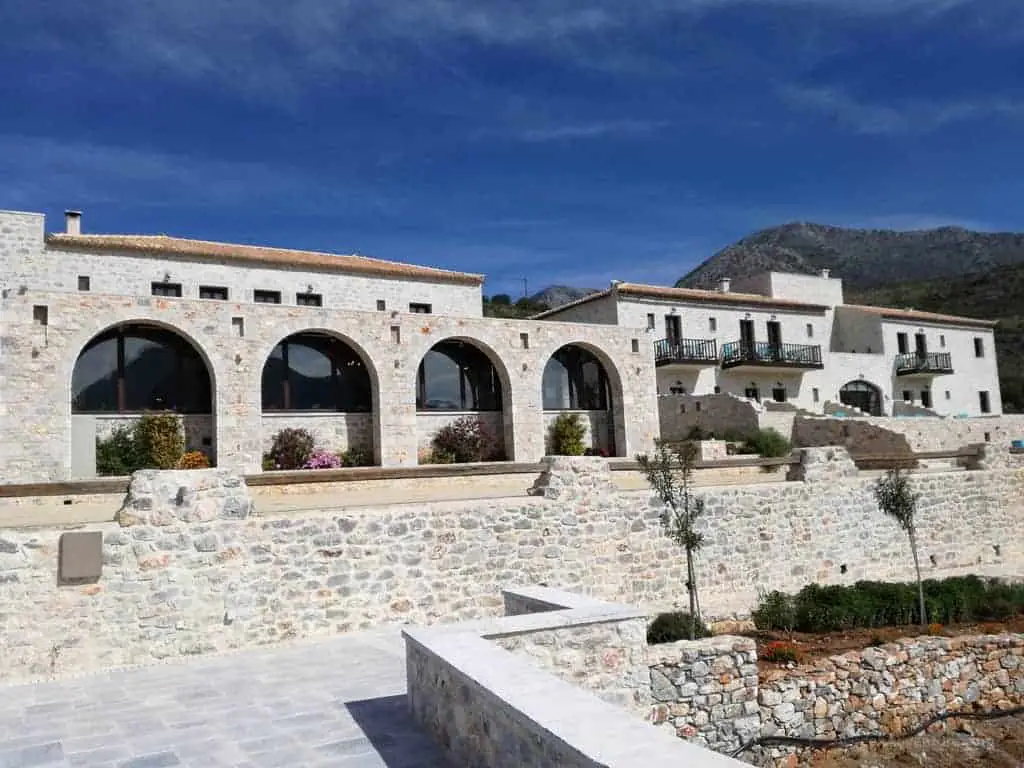 We knew the hotel location but not the inside of it and its services. We thought it would be an excellent opportunity to revisit Mani and explore the area, so we packed and drove there.
The hotel is situated at Iitilo, just 3.5 hours driving time from Athens, so it is excellent even for weekend getaways.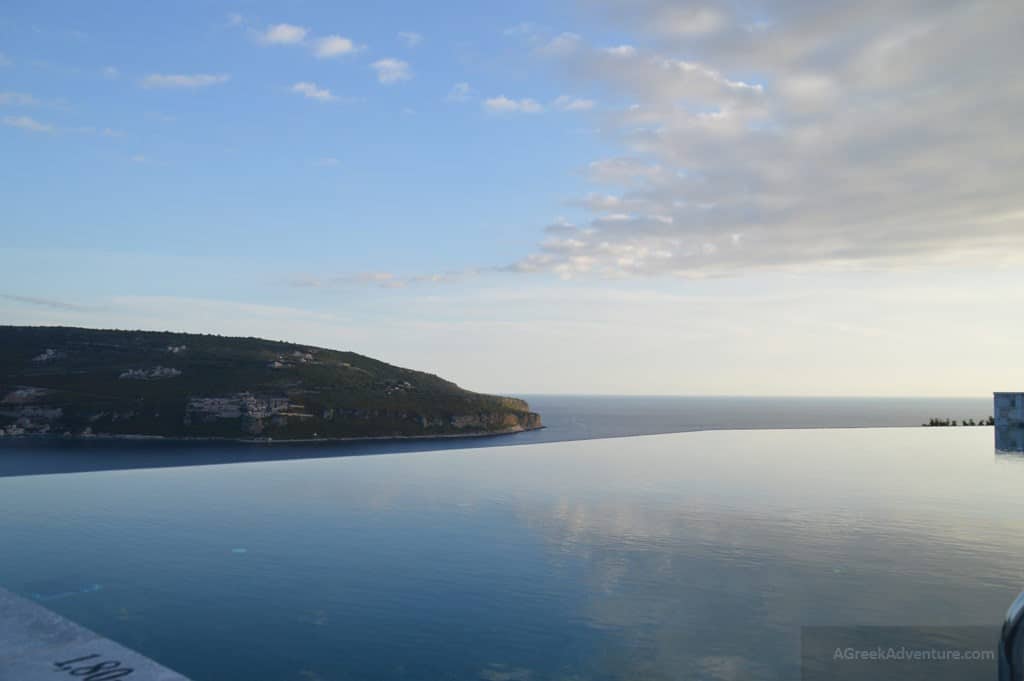 Petra & Fos is exactly situated by the sea, at the proper height to offer infinity pool views. Different beaches are nearby, along with stone houses, villages and serene landscapes. You can book from here.
The area of Mani beams a mix of power and relaxation at the same time.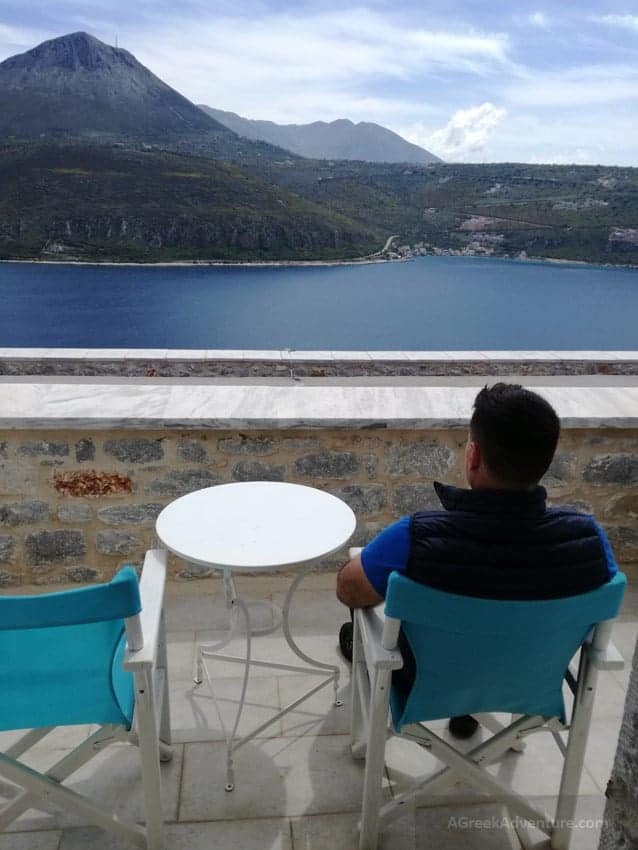 Its menu is rather tasty, and we had the opportunity to taste different plates that tingled our palate.
Mani is also famous for its gorges, and there are even organized sea kayak activities.
Taygetos mountain is very close. Read this post.
How to Get to Mani Peninsula, Greece?
Driving is the easiest way to get to Mani Peninsula, either by regional bus or car. By your car is less than 4 hours from the airport in Athens.
If you plan to fly and then rent a car, you can fly to Athens and then fly to Kalamata airport (the closest one to Mani), but that is a lot of trouble (getting on and off airplanes and match connecting flights).
The regional bus ticket will cost you around 30 euro p.p. which is far cheaper. You can take the bus and rent a car in Mani.
You can also get the train from Athens to Kalamata.
FAQs for Mani Greece
Is Mani a good location to visit other cities in Peloponnese?

Yes it is. Githio and Kalamata are very close and you can visit them and explore the cities.

Are there extreme activities near Mani Peninsula?

There is sea kayaking and even mountain climbing. If you are there in July, you can climb to the top of Profitis Elias on Mount Taygetos and stay overnight. It is a unique experience.

Is Monemvasia close to Mani?

You can stay anywhere at Mani and drive to Monemvasia, as a day trip. Driving time is less than two hours.

Is Elafonisos close to Mani?

You can get there from Monemvasia. It takes another 1.30 hours to be on the greek islands (via a 10 minutes ferry from Pounta village). The Simos beach of Elafonisos island is simply out of this world.
Why Visit Mani Greece?
Further distinguished by Exo Mani and Mesa Mani (outer and inner respectively), Exo Mani can be reached through a beautiful mountain road that regales the visitor with stunning views and a sense of contentment.
Its beaches are among the most beautiful in the world.
More adventurous travelers may want to visit incredible caves that are easily accessible in Exo Mani.
The area's rich oral and archeological history both point to its settlement as early as the Neolithic.
Urban legend relates that Mani was inhabited by outcast Spartans, which explains people's rebellious and proud nature.
Piracy and raiding were well known among the people of Mani.
Known by their reputation as pirates, its people have fought many groups wanting to take control of the land.
If you are seeking some time to clear your head, you may want to head to Messinian Mani.
Yoga and spa experiences capitalizing on the clear waters and beautiful olive groves will surely make an impact on your inner self.
Indulge in delicious olive oil and local offerings that are sure to please your palate.
Aside from floating caves, homes, and buildings in Mani offer the opportunity for a unique visit.
Mostly built of stone, and designed with keeping the area safe and the enemy at a disadvantage, stone houses architecture are impressive.
The stone towers look like fortresses, and churches in byzantine style are numerous.
Each of these historical religious structures holds inside many works of art unique to the area and worthy of contemplation.
Some people have never heard of Mani, or only know vaguely all it has to offer.
It is a destination that provides a peaceful out and also the opportunity to explore and immerse oneself in an exceptional piece of history.
Getting to know its people and their history, while visiting its many natural offerings, the traveler can lose himself in Ma by getting to know its people and their history.
The caves, castles, and churches all invite you to become one with the Spartans and their spirit to better understand as the land tells its story.
Its clear beaches and peaceful mountainside can make Mani the perfect backdrop for some time alone, or reconnect with a loved one.