Many of you ask us what are the best hotel in Athens Greece? Athens is a big city. Just like every other European capital has no shortage of hotels and other accommodation facilities.
While planning a visit to Athens city, it is in your best interest to get to know the most relevant one to you.
You can obtain this information from a trusted and credible source such as our platform.
Our familiarity with the continent of Europe makes us suited to be your trustworthy guide. Read about where are the best hotels in Athens.
13 Best Hotels in Athens Greece
Since there are hundreds of good hotels throughout the city of Athens, these 13 have particularly proved to be excellent and reliable.
These luxury hotels are more likely to offer you a higher value for money and greater returns to investments.
Of course, different travelers prefer different types of accommodation.
We know that, as we are travelers, too, and discuss such with others.
However, when you visit these hotel websites, you will notice that they all have that "special something" that makes them stand out.
All these hotels in Athens are settled in really convenient locations in Athens, providing you with lots of landmarks in a near distance.
Best Athens 5 Star Hotels
1. Hotel Grande Bretagne Athens – Syntagma Square
By all measures and parameters, Hotel Grande Bretagne is a luxury hotel in Athens.
That mainly stems from its proximity to all the various attractions and places of interest within the city of Athens.
Indeed, from the hotel, you can easily reach the Acropolis, Parthenon, Acropolis Museum, the Syntagma Square, and a host of other major attractions.
All these are located within walking distance of the hotel.
That means you will not incur added transportation expenses to access them.
While at the hotel, you should expect to enjoy a bar, rooftop bar restaurant, indoor spa centre, free wifi access, laundry services, indoor and outdoor pool, luxurious rooms, and airport transfer services.
You will generally experience much comfort even though you will understandably have to part with quite some money. This is one of the best luxury hotels to consider if you are on tour.
Check availability for Grande Bretagne.
2. King George – Syntagma Square
Just like the Hotel Grande Bretagne above, the King George Hotel is also a luxury hotel located at Syntagma Square.
That is a centralized location that is right at the heart of Athens. The hotel, in particular, is located right next to the Grande Bretagne.
It is a walking distance of the Athens city centre and some of the beautiful attractions that Athens has to offer. These include the Acropolis and Plaka.
Additionally, the area right next to the hotel hosts numerous shops and stylish restaurants.
In all, the hotel is mainly celebrated for weddings, bonding sessions, meetings, and dining.
It does have great fine dining facilities, is adorned with excellent artwork, and confers breathtaking views to the adjacent city streets and ambiance.
That is the place to be if you have a whole family to carry along with you.
Check availability for King George.
3. Electra Palace Hotel – The Plaka
Packed with numerous elegant amenities, this Electra Palace Hotel is undoubtedly the best in the whole of the Plaka area.
Some of these amenities are a pool bar, roof garden, wellness and fitness facilities, a couple of eateries, and conference facilities.
Generally speaking, this is excellent if you are the kind of person who simply wishes to break away from the hustles and bustles of congested urban lifestyles.
You will get enjoy marvelous views of the Athens city centre on the distant horizon.
These views are complemented by the indoor pool that is in the basement and the beautiful grounds that surround the facility.
Moreover, if you travel with your family, this again is the facility to visit. It has some guest rooms that are large enough to accommodate whole families.
Check availability for Electra Palace Hotel.
4. Royal Olympic Hotel – The Plaka
That is a luxurious hotel that is similarly located in Plaka. It is centrally located makes it ideal for exploring central Athens.
From this hotel, you can easily reach the Acropolis Museum, Acropolis, and a host of other attractions by merely walking.
The hotel itself has elegantly decorated rooms to accord you breathtaking views of the city.
It has a rooftop restaurant which confers to you some great views of the city center. Other than this, its suites are generally more substantial and more luxurious.
As such, they are great and able to accommodate whole families.
All factors considered, this is the hotel to pay a visit to if you have a whole family with you.
The same case applies if you are the kind of person who simply wants to detach and enjoy some great cuisines.
Check availability for Royal Olympic Hotel.
5. New Hotel – The Plaka
Looking to wine, dine, meet, stay fit, or hold a honeymoon? You have this particular hotel for your taking.
That's because the hotel is designed and constructed with persons of your kind in mind.
It is subsequently equipped with all the various facilities and amenities that make these dreams a reality.
Some of these pleasant amenities you may have to look up to our free Wi-Fi, a bar, restaurant, large and elegantly decorated suites, and air-conditioning units. You will also enjoy the pleasure and convenience of traveling from the hotel to all the various attractions by merely walking around.
You will find this hotel relevant mainly if you have a family, wants to keep the company with your friends, or simply want to detach yourself from the busy lifestyles.
Its super quiet ambiance and centralized locations are way too irresistible!
Check accommodation for New Hotel.
6. AthensWas Hotel – The Plaka
Featuring breathtaking ambiance, great views of the exterior environment, and specially designed and equipped rooms, this hotel is the place to be for great relaxation.
While at the hotel, you will get to enjoy panoramic views of the adjacent hills and the streets.
Each room and suite is designed in a sophisticated manner.
They feature a great touch of elegance, are air-conditioned, and carpeted.
As such, they are cool, great for relaxation, and provide great relief from the squeezed lifestyles.
You will also get to enjoy a couple of excellent amenities at the hotel.
These include an outdoor pool, a bar, uninterrupted access to the internet, and local cuisines.
You are advised against bringing in your entire family as the facility is not so great at accommodating them. Its rooms and facilities do not match those roles.
Check accommodation for AthensWas Hotel.
7. St George Lycabettus – Kolonaki
This hotel and its entire complex are squeezed within the slopes of the Lycabettus Hill, which are full of pine forests.
It is mainly designed with the need to confer magnificent panorama of the adjacent Saronic Gulf and Acropolis.
It is also located within minutes from the various shops, art galleries, museums, eateries, and offices in downtown Athens.
By its sheer nature and design, the hotel is mainly suitable for family and young ones. Its central location also enables you to walk around comfortably.
The hotel was recently feted with the prestigious Ecopolis award. That was in recognition of its unparalleled panoramic views.
At this hotel, you have more than 154 spacious rooms and a further 15 suites to choose from.
You will also enjoy great hospitality, luxury rooms and facilities, elegant ambiance, and great cuisines over and above the panoramic views.
Check accommodation for St George Lycabettus.
8. Hilton Athens – Near Kolonaki
No other hotel franchise world over is excellent and reliable as the Hilton brand.
The city of Athens also allows you to enjoy its excellent services. This Hilton Athens is the local franchise of the Hilton brand.
It is located a paltry 15 minutes away from both Syntagma and Plaka. It is also connected to the Athens metro and is therefore easily accessible.
From the hotel, you will quickly get to the center of Athens and the metro station.
You will also get to observe the impressive Acropolis from the rooftop restaurant called Galaxy Bar. These are over and above the 6,000 sq — meters of event space alongside the 23 naturally-lit conference air conditioned rooms.
This best luxury hotel boasts a spa with a fitness center, a hair salon, a heated indoor pool, and a large outdoor pool. It also has four restaurants and two bars.
Check accommodation for Hilton, Athens.
9. InterContinental Athenaeum – Koukaki
After the Hilton brand, the InterContinental brand is yet another globally-renowned hotel brand.
It is famed for providing luxurious accommodation facilities, excellent and reliable cuisines, breathtaking ambiance, and concierge services.
The city of Athens yet again allows you to enjoy its attendant benefits. This hotel is the one that makes this possible.
It does have some huge rooms which are large enough for whole families.
The windows of the rooms are set in such a way that they enable you to peek at the cityscape.
Other than these, the hotel has a great outdoor pool, is only a 20-minute walk from the Plaka and is served by a reliable free shuttle bus services.
These take the tourists like you to the various attractions and spots within Athens and throughout Greece.
Check accommodation for InterContinental Athenaeum.
10. Four Seasons Astir Palace Hotel Athens – The Coast
Located in what is popularly touted as the French Riviera, the Four Seasons Astir Palace Hotel Athens is an elegant five-star hotel.
It is designed to be relevant all year round, regardless of the season, hence the term 'Four Seasons.'
Its central location is laid back indeed. It rests at the tip of a pine-clad peninsula.
From the hotel, you will quickly get to the city center, which is only a 30-minute ride.
It enables you unhindered access to various historical sites like the Acropolis.
The hotel is also near a variety of shops, kids clubs, beach pools, restaurants, and nightlife venues.
Being detached from the congested downtown and isolated in the peninsula, this is a great place to relax and unwind.
You will also get to eat a couple of great menus from both local and international sources.
Best Athens 4 Star Hotels
11. Coco-Mat Hotel – Kolonaki
Its architectural design, services on offer, and amenities are designed to make you feel at home away from home.
This one will make prior arrangements for a guided tour and book your airport transfers well in advance.
And if all you want is to enjoy free rides on your own, you will receive a bike and a designated route. Your love for outdoor has no better companion than this.
Check accommodation for Coco-Mat Hotel.
12. Periscope – Kolonaki
Sometimes life might be too squeezed and congested. That requires you to detach yourself from the ordinary schedules and activities. 
You, after that, have to seek a quiet and comfortable place to relax and enjoy your time.
These are the needs that this specific hotel is designed with the aim of the meeting.
The hotel has a multilingual staff, provides both concierge and printing services, supplies daily newspapers, and confers free wireless internet connectivity all day long, to mention but a few.
These features and amenities jointly combine to bring about a very relaxed and convenient resting atmosphere.
What's more? It is relatively cheap and will, therefore, not drain your pocket unnecessarily.
That is over, and above the great drinks and cuisines, it provides at low costs. For your next visit and relaxation, you indeed have no better environment to look up to.
Check accommodation for Periscope Hotel.
13. O&B Athens Boutique Hotel – Psirri
If all you are looking for is a place to sit and eat, no other top hotel in Athens will assure you this much better than the O&B Athens Boutique Hotel – Psirri.
This boutique hotel is built for eating and drinking.
That is because it serves quite several local and foreign cuisines. It is also clean, quiet, and very relaxed.
These notwithstanding, the hotel is also great for relaxation.
This boutique hotel has deluxe rooms and suites.
These rooms have the standard amenities and facilities that the ideal places ought to possess.
These include round-the-clock wireless connectivity, air conditioning unit, mineral water supply, entertainment units, and so on. Given its family-friendly nature, you will find this boutique hotel a great place to bring in a whole family.
The weekends are the best times to spend time here.
Check accommodation for O&B Athens Boutique Hotel in Athens.
Where to Stay in Athens?
If you only have a couple of days in Athens, then the very center of the city is the place to stay.
Athens center is roughly bordered by the areas of Plaka, Monastiraki, Koukaki, Kolonaki, where Syntagma square is approximately in the middle of these.
Plaka and Monastiraki are like extensions of the ancient city of Athens.
Both are located at the feet of Acropolis hill. That is the old city of Athens, or roughly described as the historical center of the town.
They are quite vivid areas with lots of taverns with live music, but also with gourmet restaurants.
Lots and lots of small bars playing different kinds of music are scattered in these two areas.
Monastiraki is less touristy and right next to Plaka.
The train and metro station of Monastiraki get you straight to the harbor of Piraeus, where most ferries depart for the Greek islands.
If you want to be in the center of the city, but "not quite there," then Koukaki is a perfect option. Metro is close by.
There are fewer restaurants and cafes there, but you can still walk your way to the center of Athens or/and Acropolis museum.
At the center of all is Syntagma square, and walking 5 minutes to the north is Kolonaki. Kolonaki is a high-end luxury area with upper scale restaurants and bars and pricey shops.
Syntagma is the city hub where all metro stations meet. Check the post with 40 things to do in Athens, and you need to read the related post.
Some of the best restaurants in Athens are located near the city center.
Best Hotels in Athens With Guided Tours
Here are selected Athens tours and why to get these (advice from locals). You can read our post for day trips outside of Athens.
Acropolis of Athens Early Morning Guided Tour: Early morning is better due to warm weather, and you will get better pictures when the sun hasn't reached mid-day.
The Greek Street Food Discovery in Athens: Having someone to take you from one accessible local delicacy location to another inside Athens will save you lots of time, and you will learn a lot about the history behind each food location and food ingredients.
Cape Sounio – 5-Hour Sunset Tour: Skip the driving with this tour. It usually takes 2 hours back and forth from Athens to Sounio and vice versa. Sunset is indeed beautiful from the Cape, and possibly that is the only place in Athens worth admiring that.
Athens: Full-Day Attica Athens Zoological Park Ticket. Choose this one if you want to experience the famous Attica Zoo.
Athens City Pass: Free Admissions and Free Tours.
What Else To See in Athens, Greece?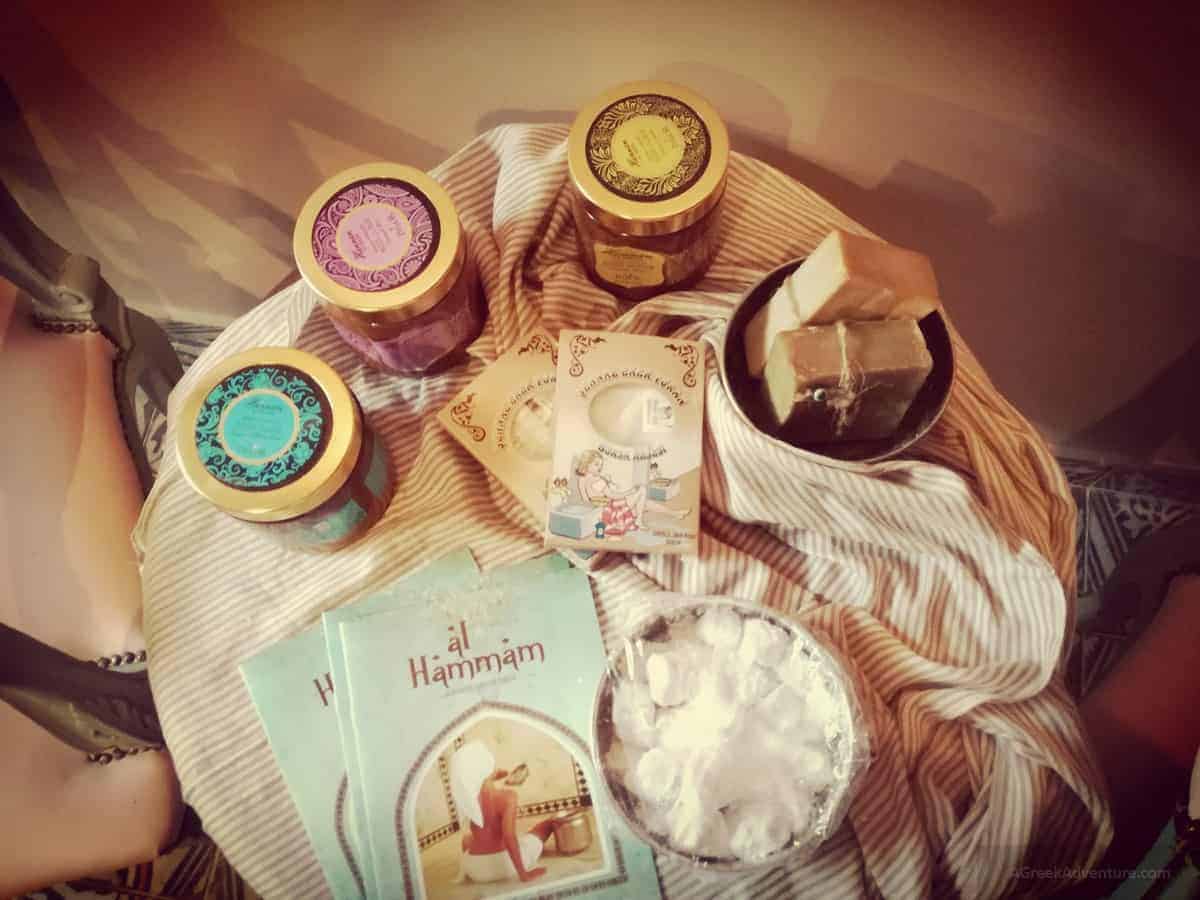 If 40 things are not enough, you can also :
Visit the Jewish museum, relax at Al Hammam and visit the Anafiotika area, at Plaka
The 13 best hotels in Athens we have identified and discussed above are not all that the beautiful city of Athens has to offer.
There are indeed several others which we just had to leave out.
In all, Athens is a great place to visit.
It has a rich history by having played crucial roles in shaping the ancient world and nurturing Christianity in its formative years.
These are why you want to pay a visit to the city at least once in a lifetime. All the best as you make up your mind towards the same!
If this article helped you choose the best hotel in Plaka Athens to stay in, consider checking out these articles below –