Are you planning for the mystical island of Samothrace? Then, prepare for mystery, luscious nature and ancient magic.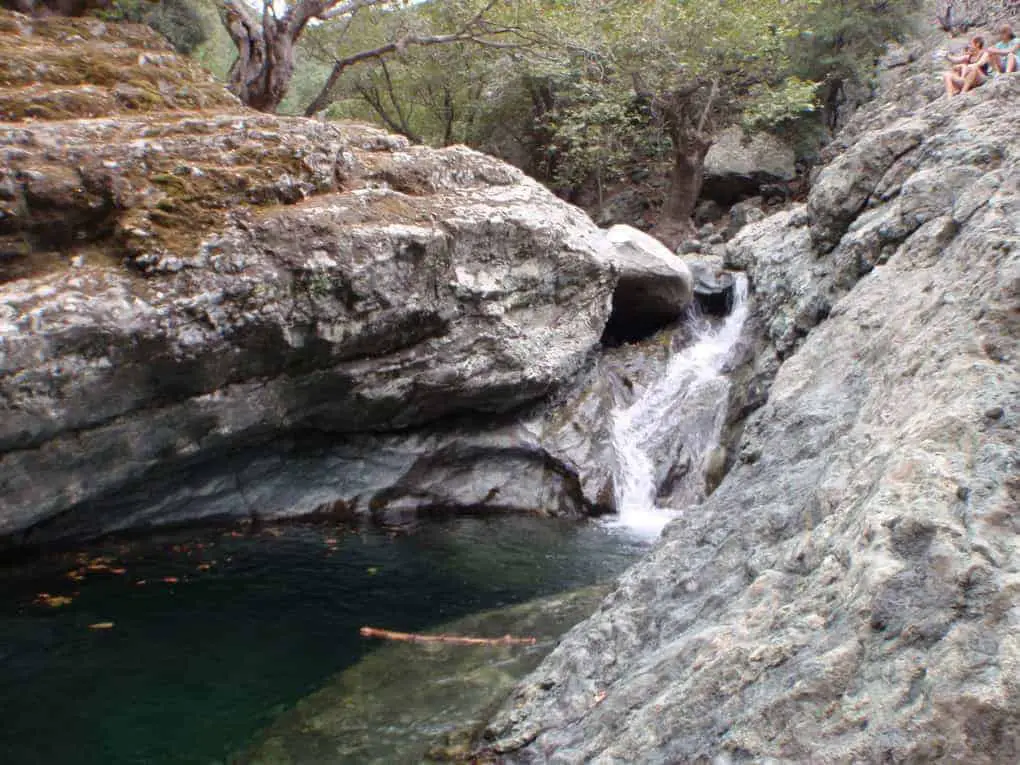 Dotted around the world are places of stunning natural beauty and peaceful silence best described as "hidden gems."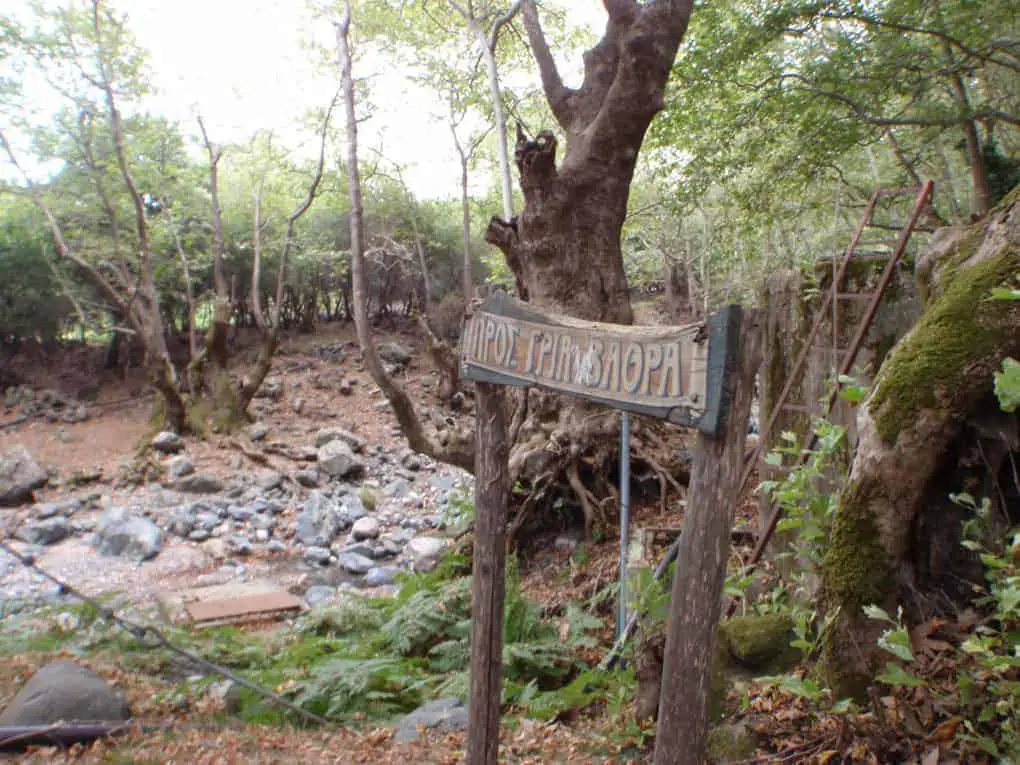 Samothrace, a small Greek island in the northern Aegean Sea, is one of those places, also referred to as the island of the sanctuary of the great gods.
What To Do in Samothrace (Samothraki)?
At only 178 km2 (69 sq miles), Samothrace packs a lot into its small size.
Bursting with picture-perfect views of vibrant green vegetation, lakes, rivers, mountains, and waterfalls, the island has a lot to offer the curious tourist and thrill-seeking adventurer.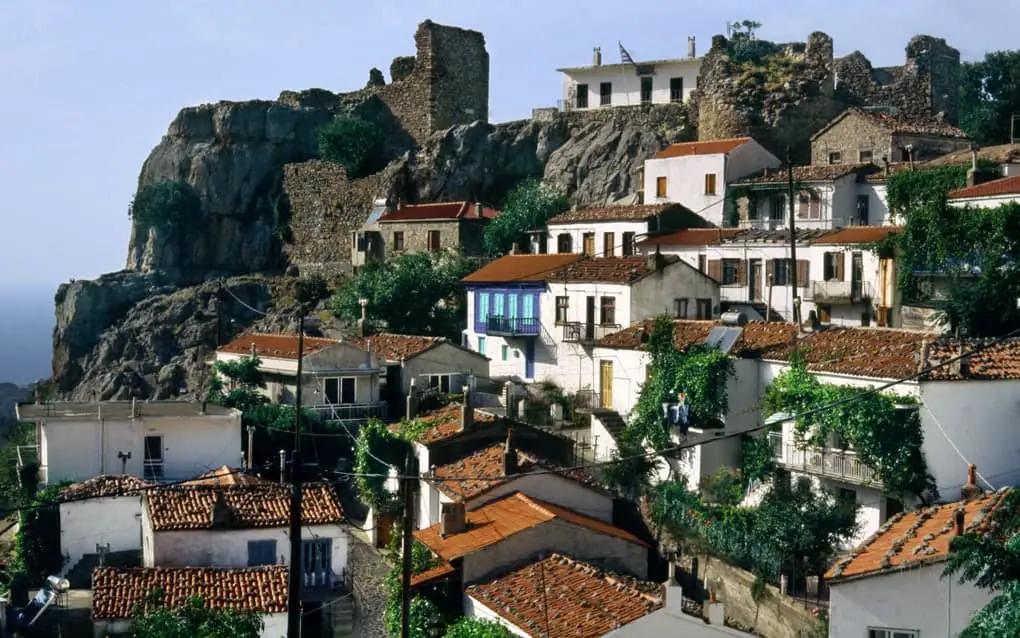 With a small local population of under 3,000, its primary industry being fishing.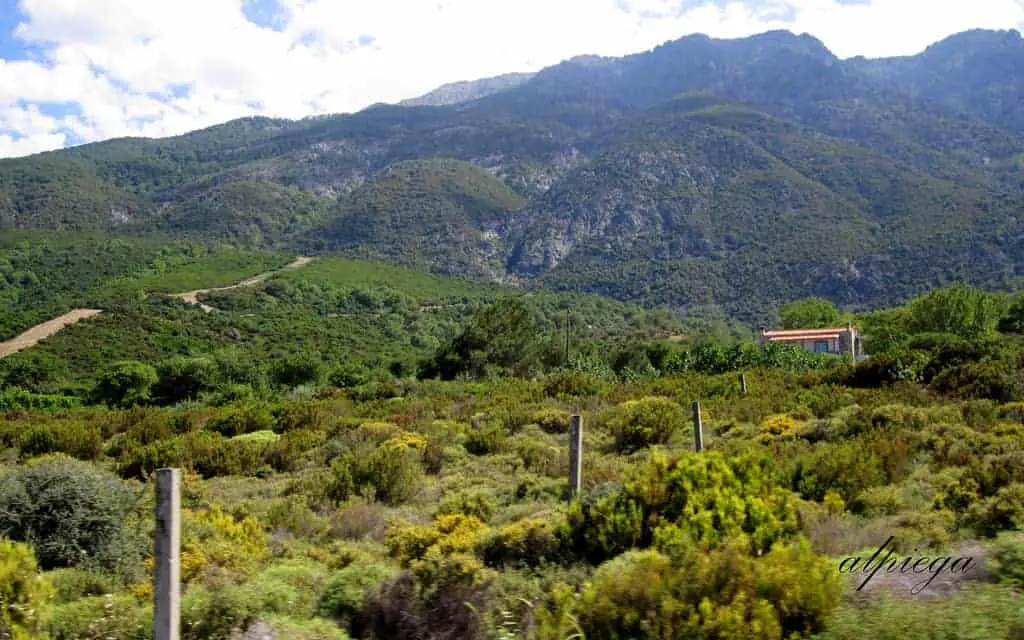 Here are some key points you need to have in mind to help you with your itinerary to Samothraki. Definitely do these.
Camping: You can go camping at the campsite of Therma.
Great Gods: The island is related to the worship of the Great Gods and to the Cabeirian Mysteries (that are similar to the Eleusinian Mysteries). There are temples related to that. Ask the locals for the myths.
The Tank of Samothrace: Discover that on the southeastern side of the island. An old tank that remains from the WW II.
Hike in Full Moon: Add more mystery to mystery. Hike to the highest peak of Mount Saos. Here, the legend claims that Poseidon sat to watch the Trojan War. The hike takes 6 hours. Ask the Mountaineering Association of Samothrace (called: Mount Fengari) for details and participate.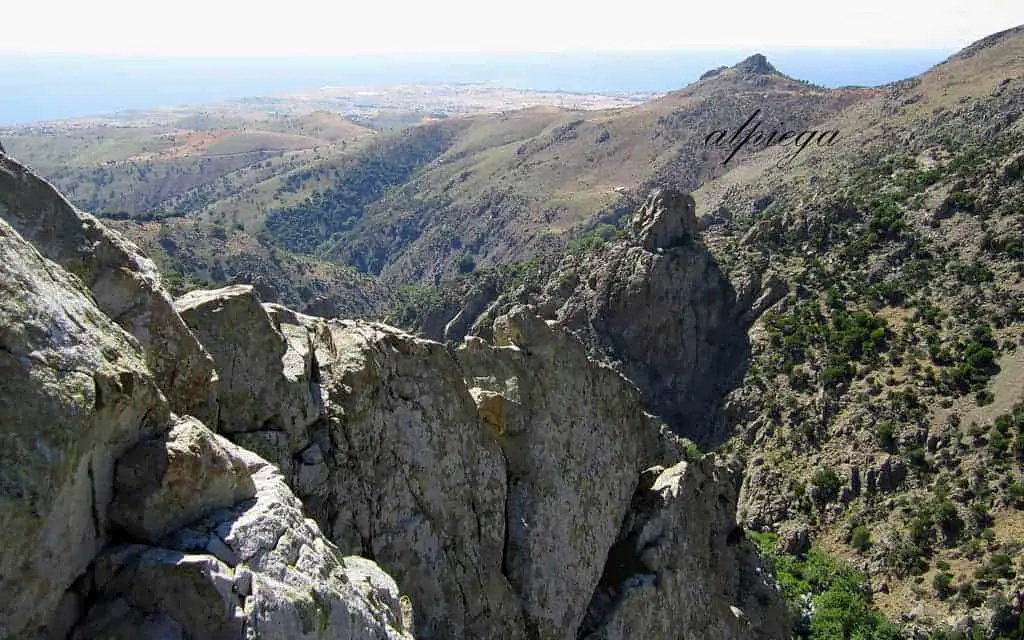 Admire the endless blue: Go to Prophet Elias village for the Panoramic views. From there you can see the islands of Limnos and Imvros, along with the sacred shores of Mount Athos.
Get drunk: Participate in the Tsipouro Festival at the settlement of Karyotes. There is plenty of food and dancing.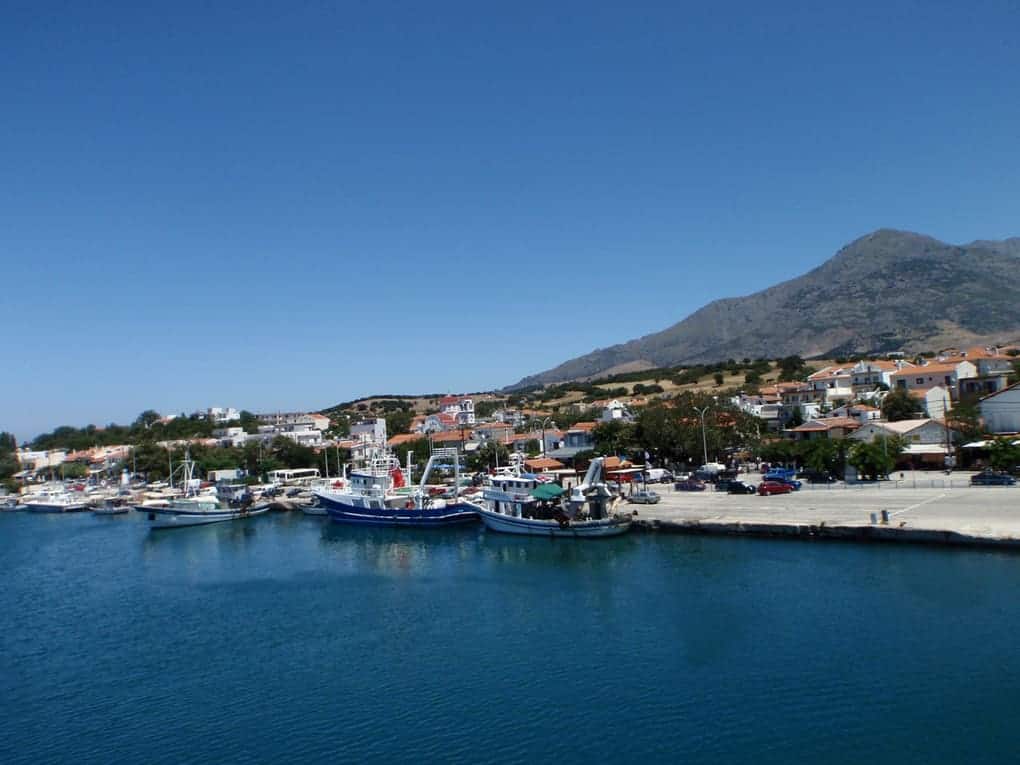 Swim in rock formated lakes: Go and swim to Vathres. These are lakes formed by waterfalls. The most popular ones are the Vathra of Fonias and Gria Vathra.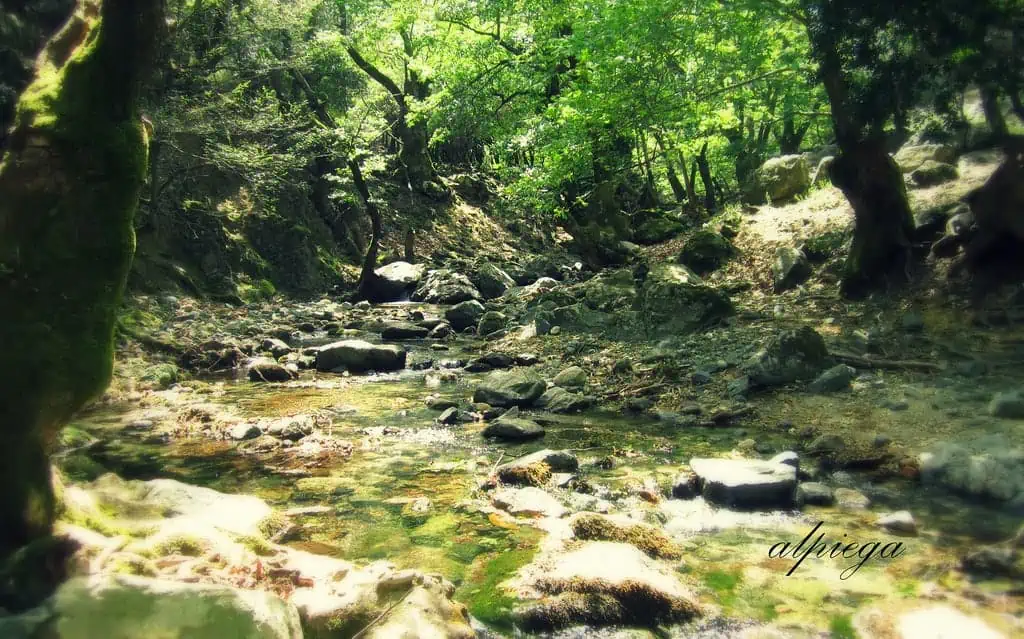 Heal: Visit the thermal springs and allow yourself to sink into waters with temperatures fluctuating from 30 to 100 degrees Celsius.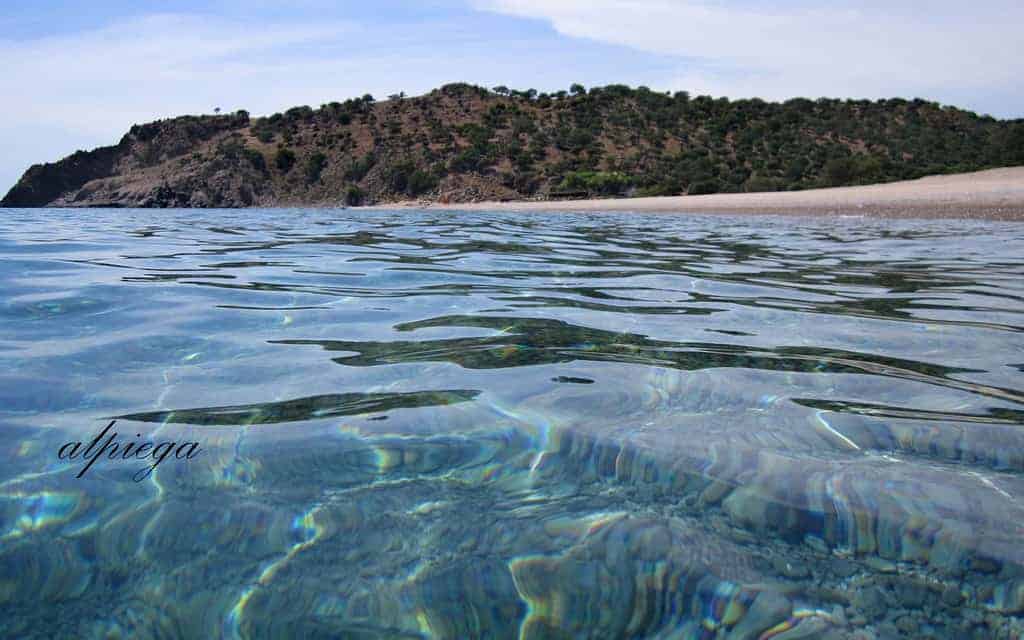 Samothrace is relatively undisturbed by the modern world and remains one of the last genuinely virgin islands of Greece.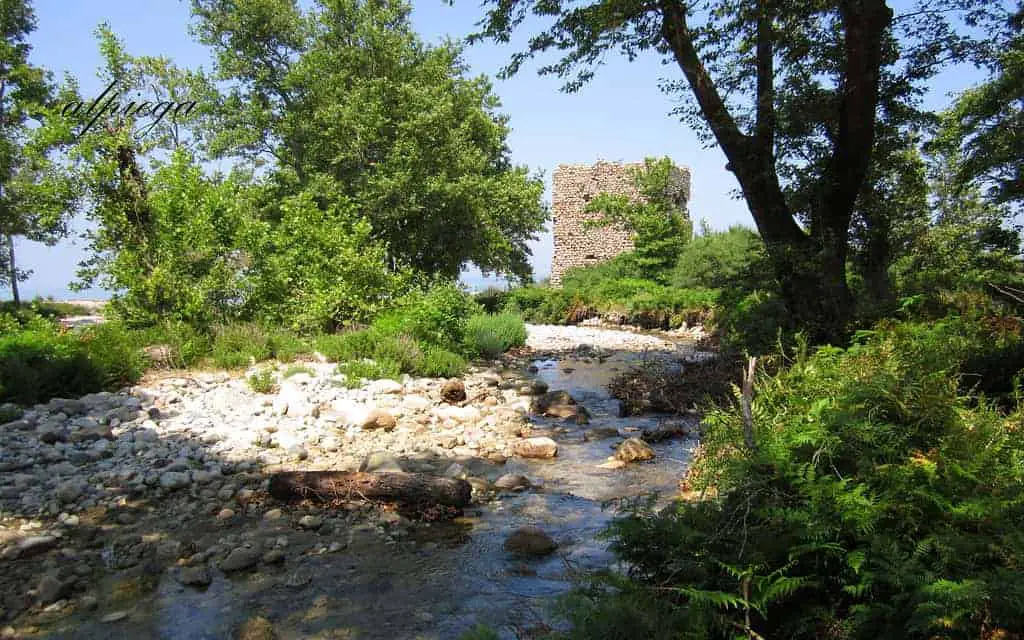 Steeped in a long and colorful history, there is evidence of human activity on the island since Neolithic times.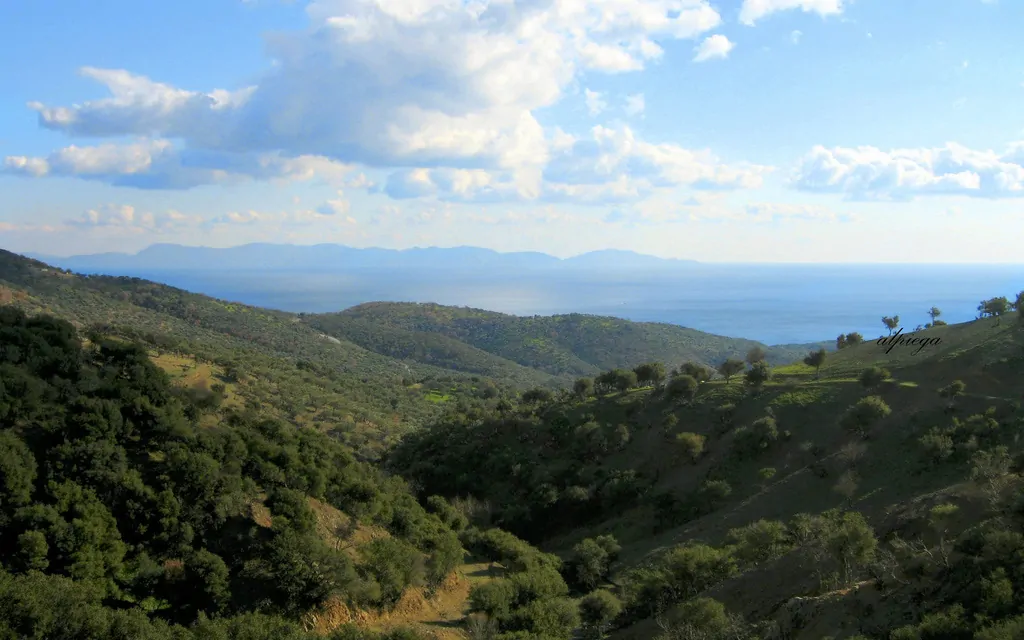 Referred to in Greek mythology as the island of Aeolus, legend has it that Poseidon, the Greek god of the sea, sat on top of the islands "Mount Saos" to watch the Troy war.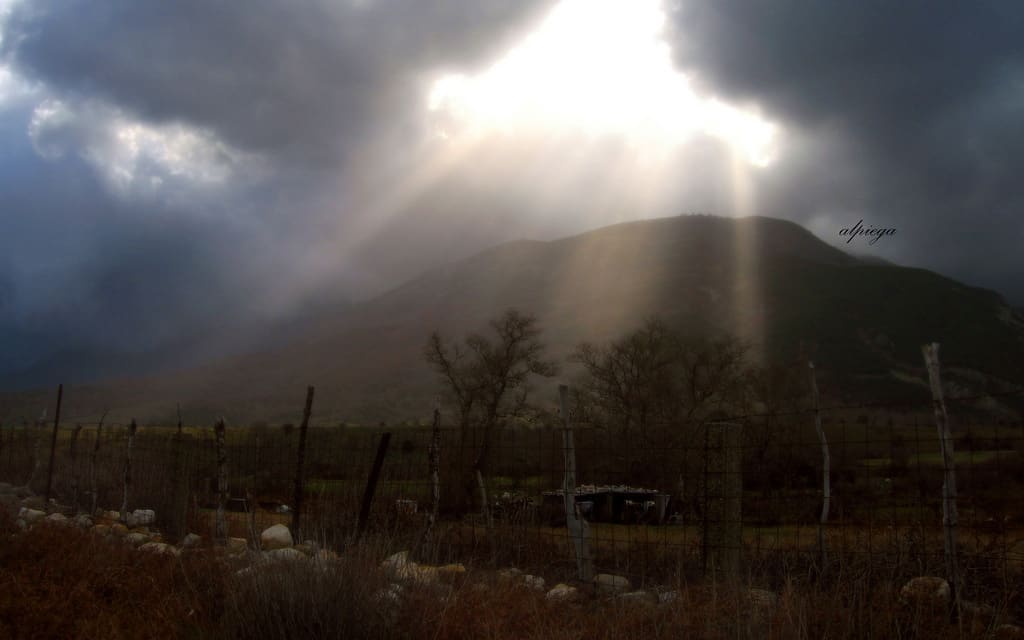 With pristine pebble beaches, crystal clear sea, abundant native wildlife, and migratory birds surrounding you in every direction, stepping into the island gives the impression of entering heaven on Earth.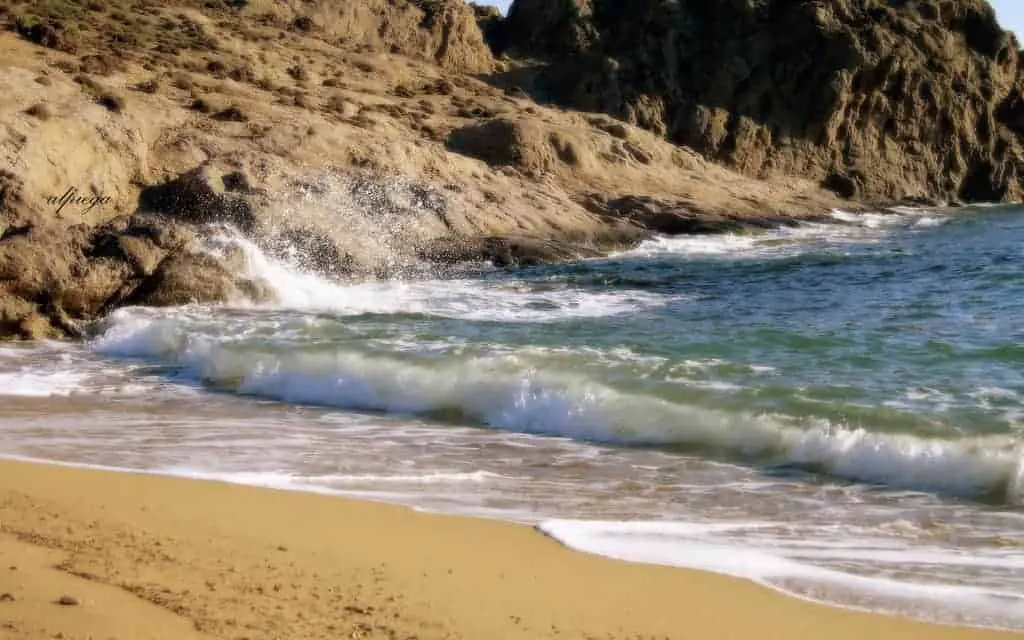 Understandably, the island is often referred to as "the island of the sanctuary of the great gods."
Samothrace welcomes the tourist with open arms.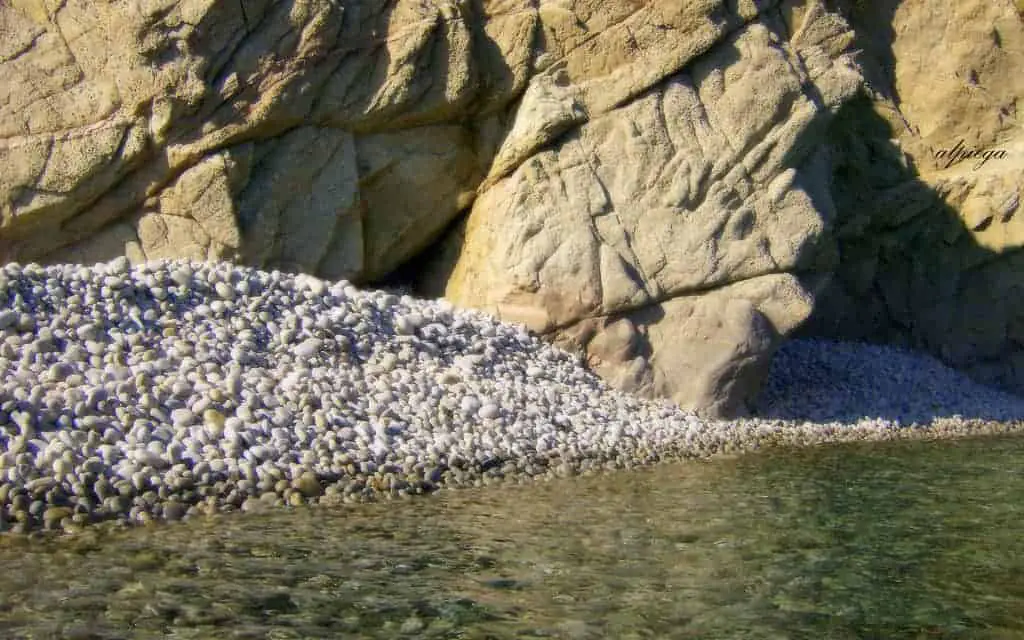 For the traditional holidaymaker, a selection of top-rated hotels and traditional Mediterranean restaurants will please even the most demanding visitors.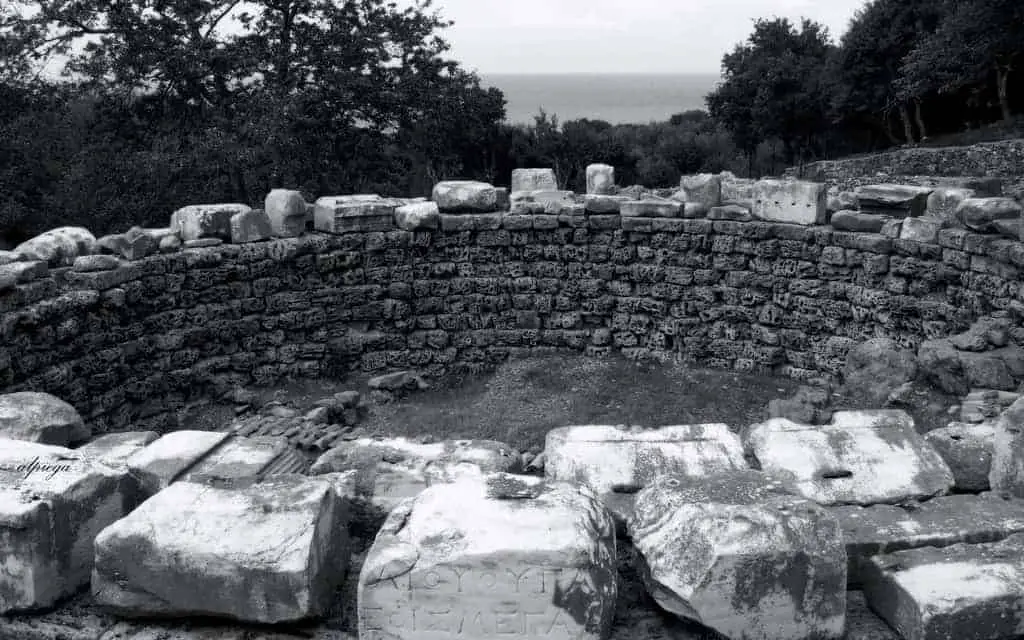 For those looking to fully immerse themselves into the island and soak up the rich culture, museums, ancient stone castles, and churches are all available to visit.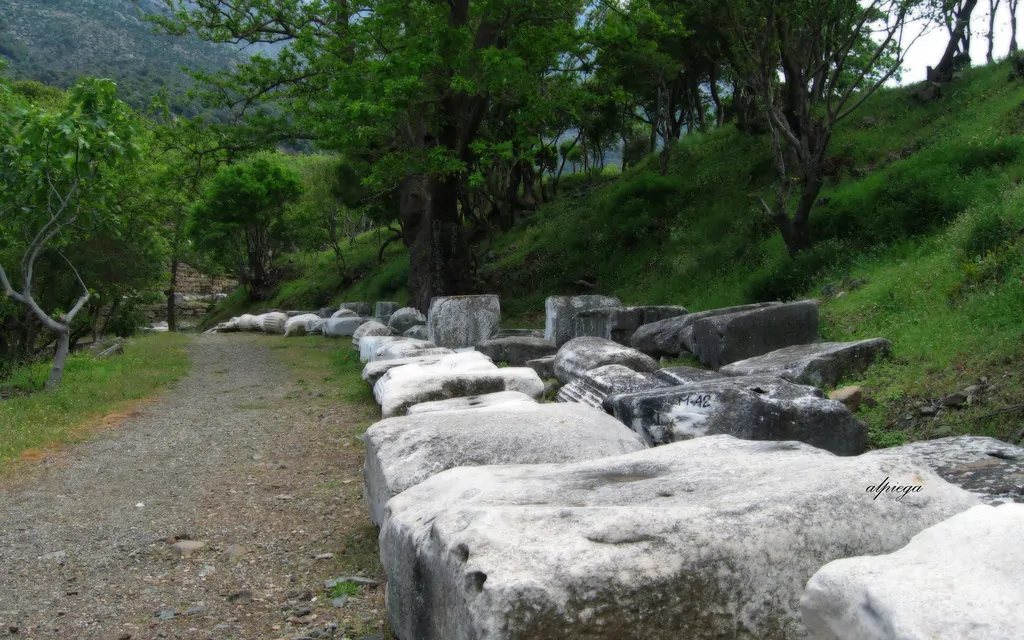 Explorers, adventure lovers, and outdoor activity enthusiasts will fall in love with Samothrace island's undisturbed mountainous terrain.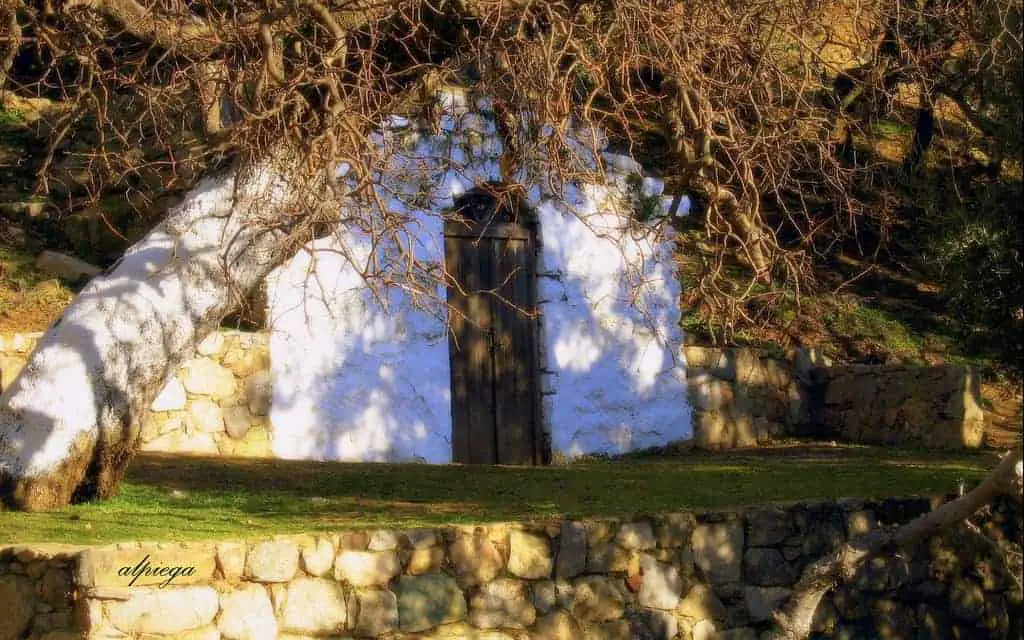 Mountain biking, paragliding, mountaineering, rafting, kayaking, trekking, crossing gorges, and diving are amongst some of the activities that can be experienced and enjoyed if you're the sort of person who chooses the great outdoors over fine dining.
Although a small island, it is still divided into many small towns and villages.
Chora, the island's capital, is a small but charming town featuring traditional buildings and narrow alleys that twist and turn through the picturesque Mediterranean vegetation.
It offers several popular restaurants, cafes, and stunning views over the sea.
Hike and Rapel Waterfall of Kremastos, Samothrace Greece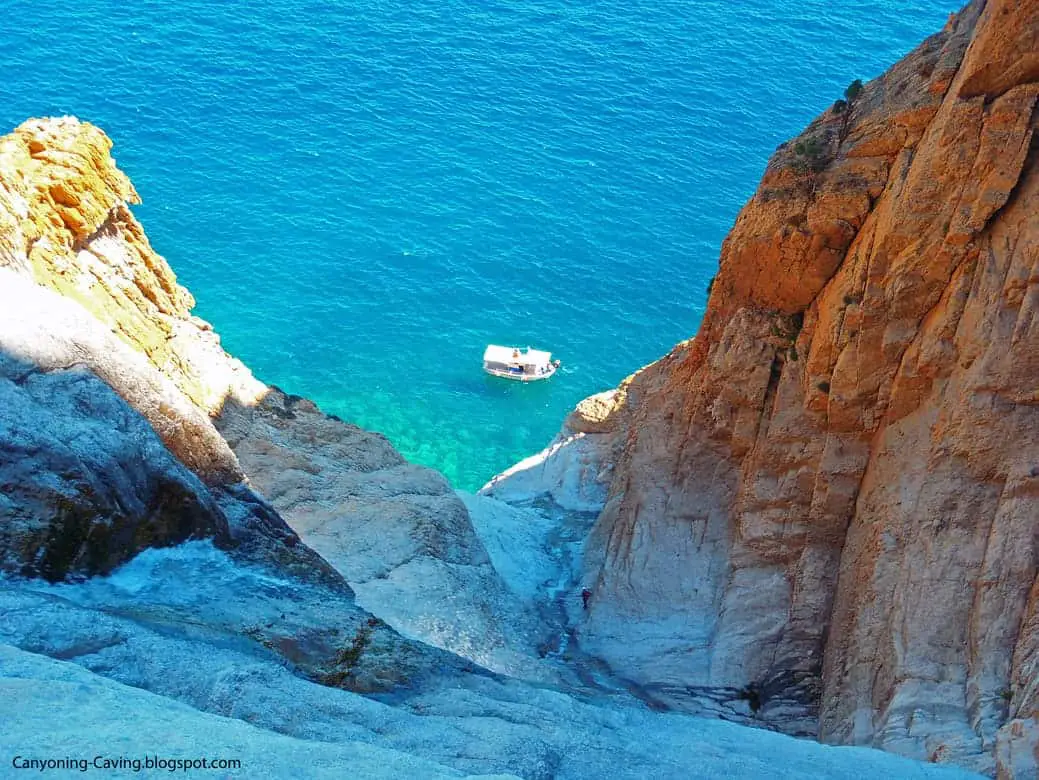 Here is a post from our friend Zacharis Aristeidis for this famous waterfall. Let's read his word describing his adventure.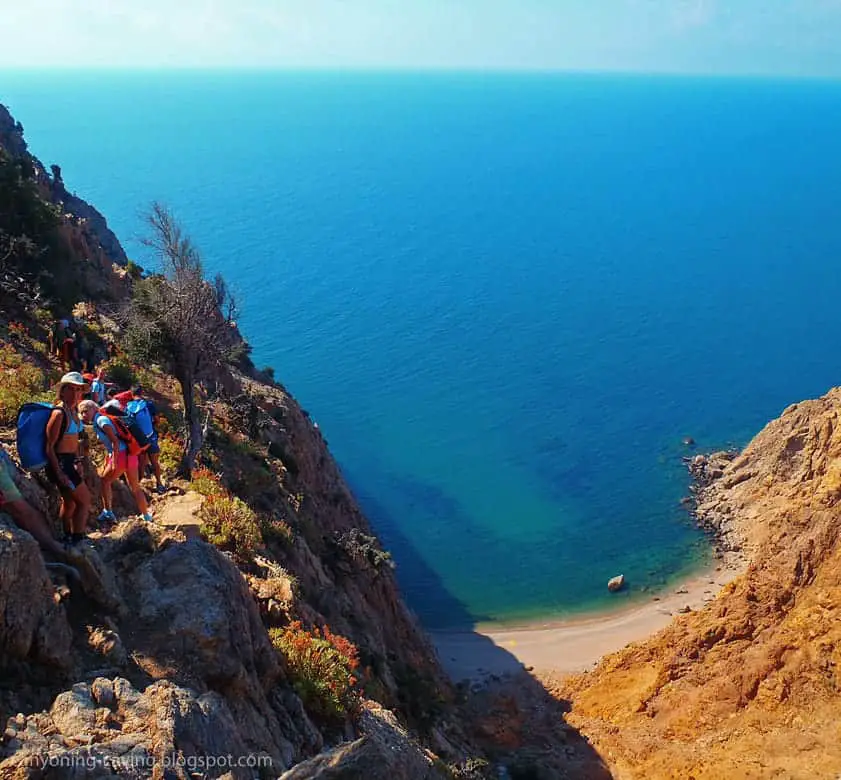 Going down such a waterfall (in combination with the path to go there) is a unique experience.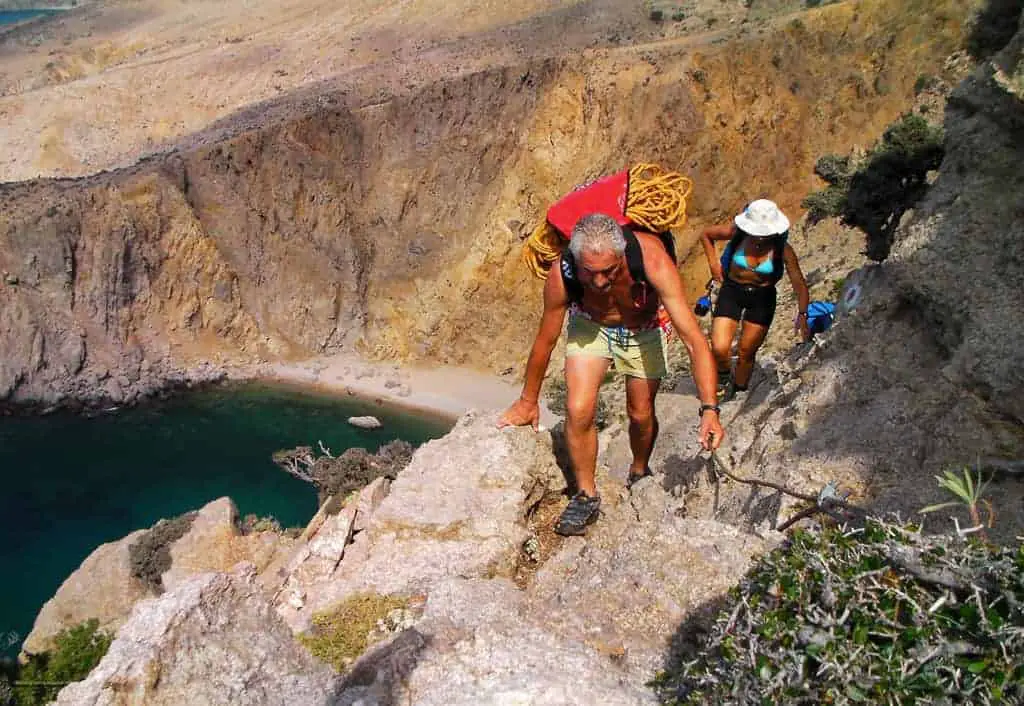 We start a little after the beach of Pachia Ammos at Samothrace, and after 1 hour of walking, we arrive at the beautiful beach of Vatos.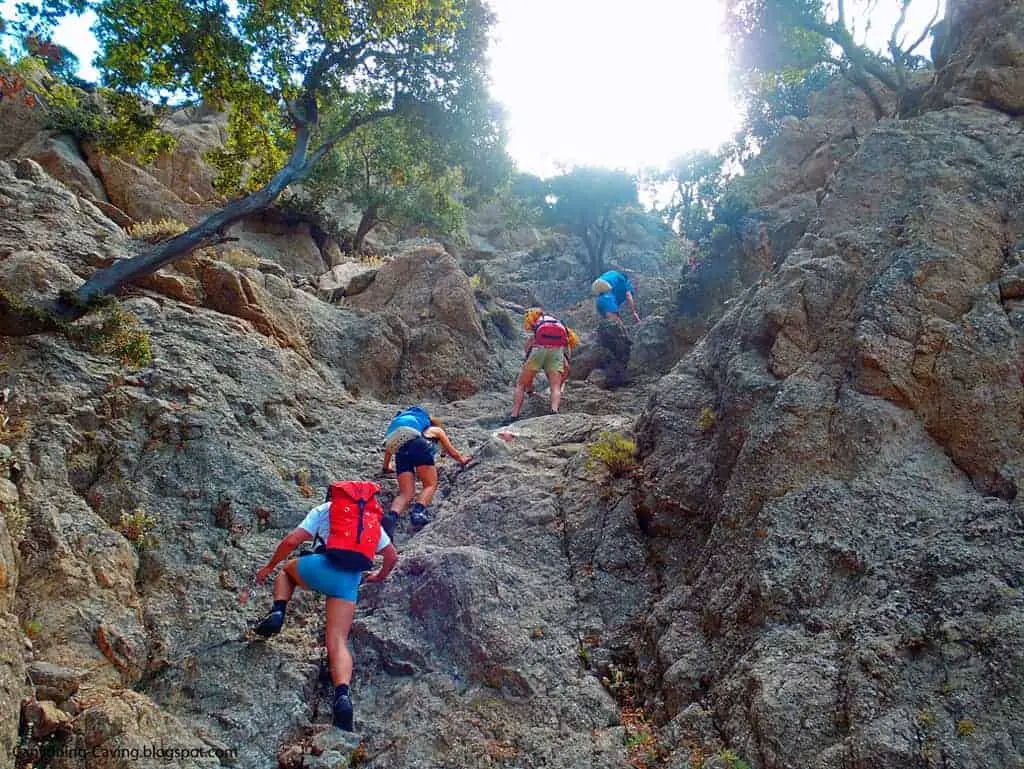 There the canyon of Vatos ends.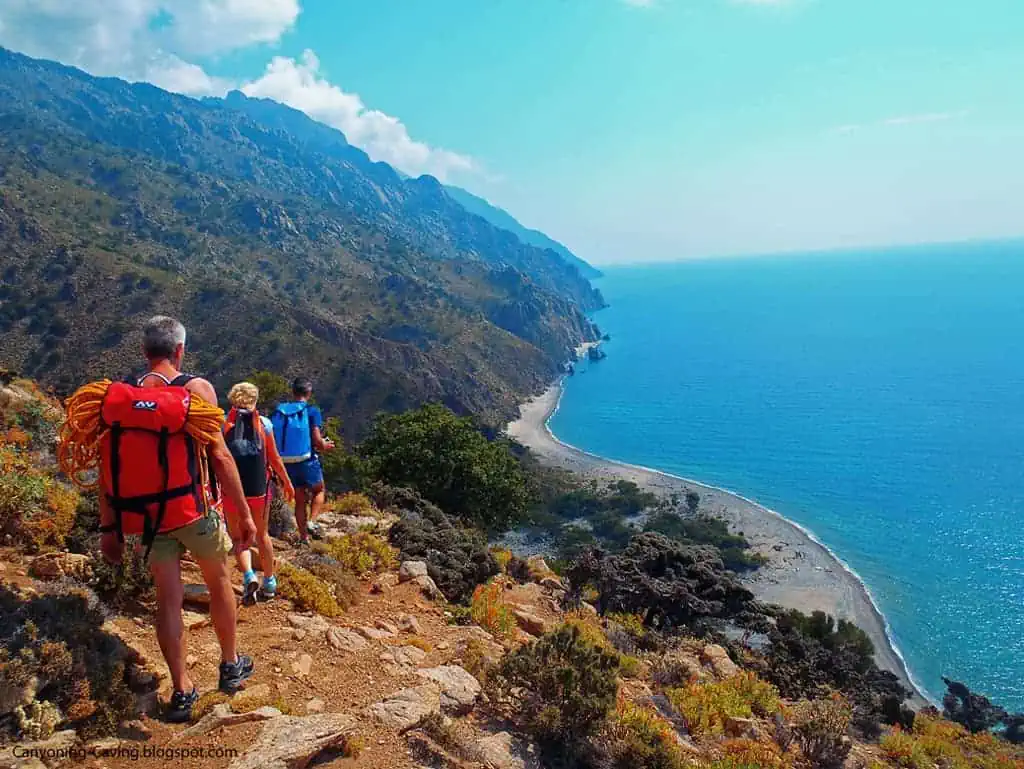 After crossing the beach, we keep on going for another 2 hours at the wild and steep south side of the island.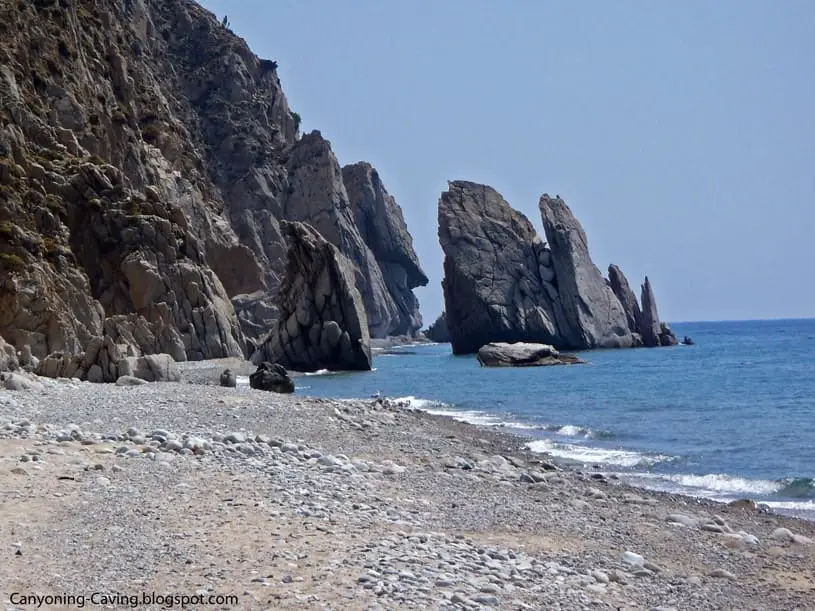 The scenery here is entirely different.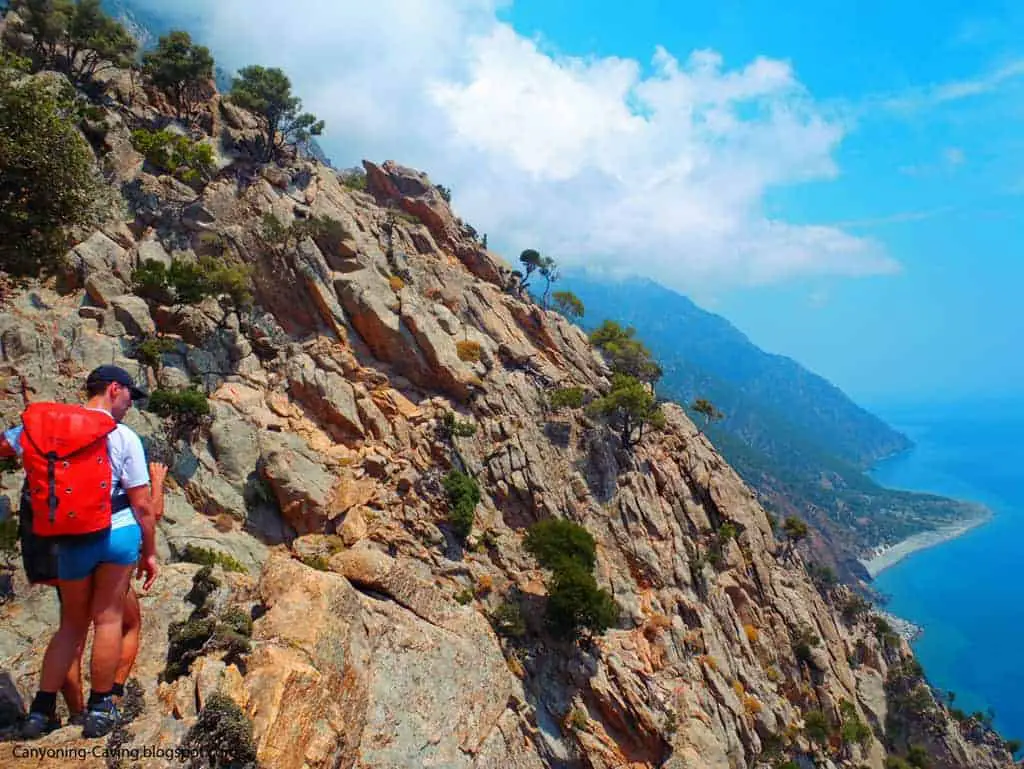 Cliffs, carved hillsides, undergrowth and strange geological formations on one side, while you experience the infinite blue on the other side.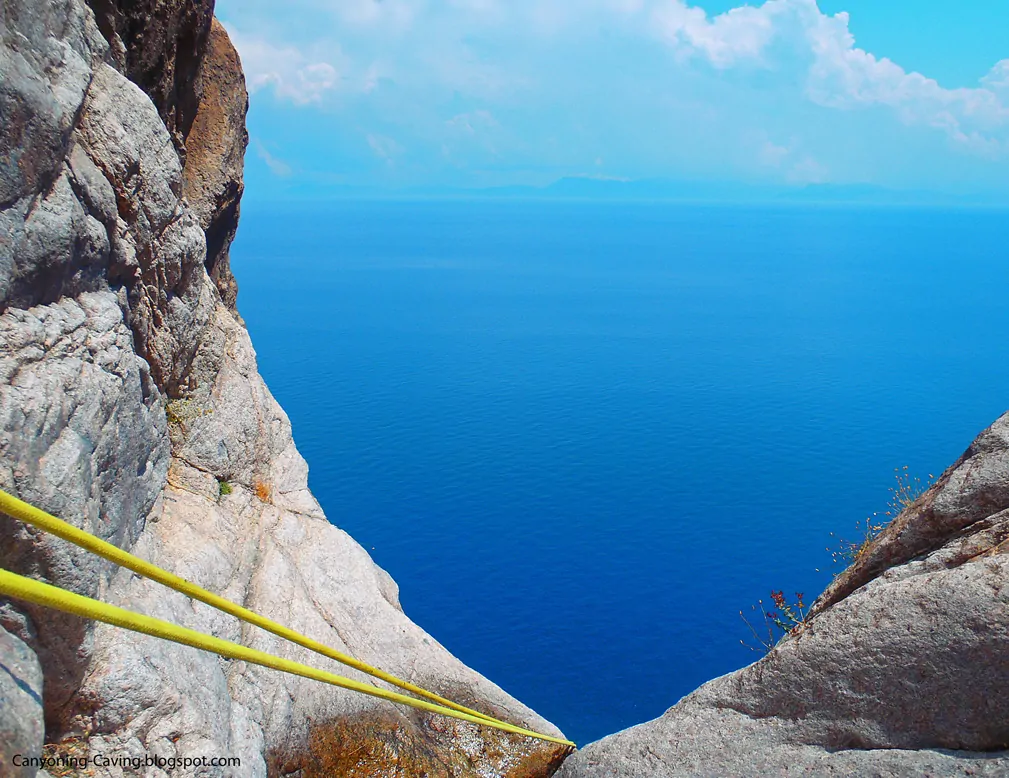 After we traverse a big part of the south side, we arrive at the beginning of Kremastos at an altitude of 300 mt.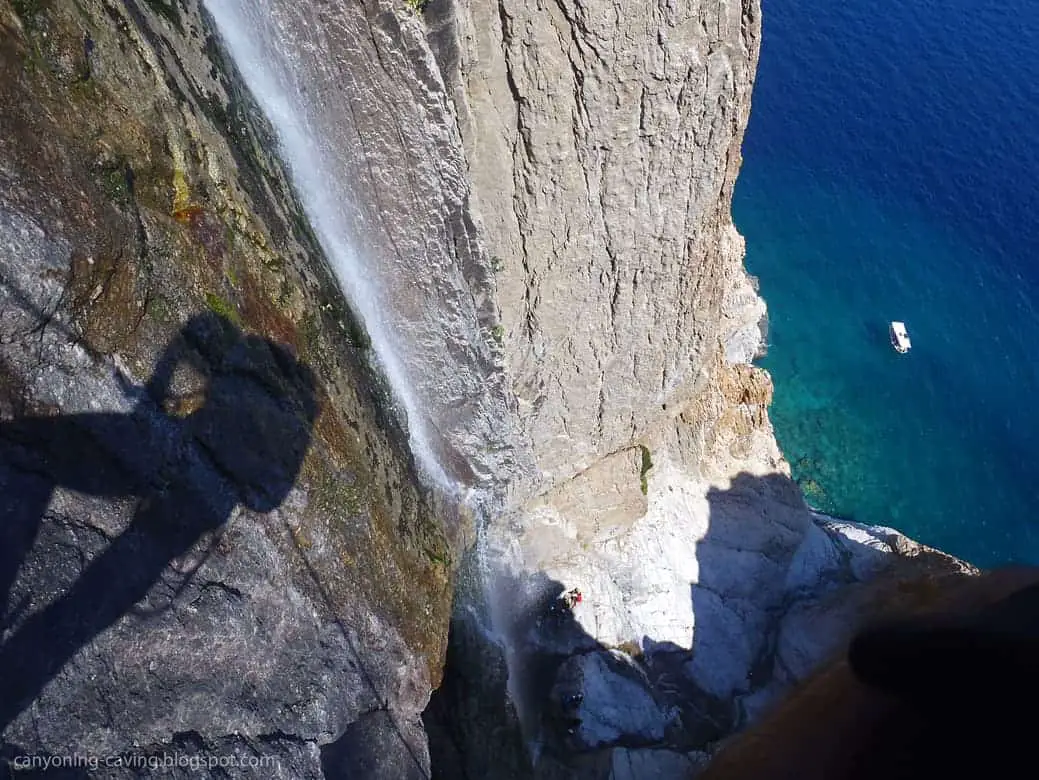 The rappels are one after the other, with their peak being the last vertical and still long from the ground part. The last part of the rappel ends up in the sea.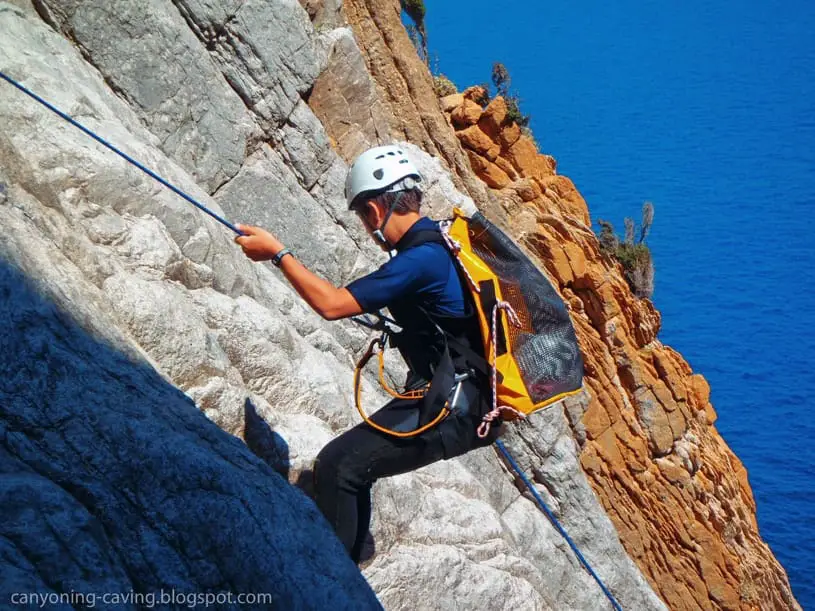 Our return to the beach of Pachia Ammos happens with a boat since doing this by the coast is quite a "heavy" thing to do, and experience on mountain trekking is needed.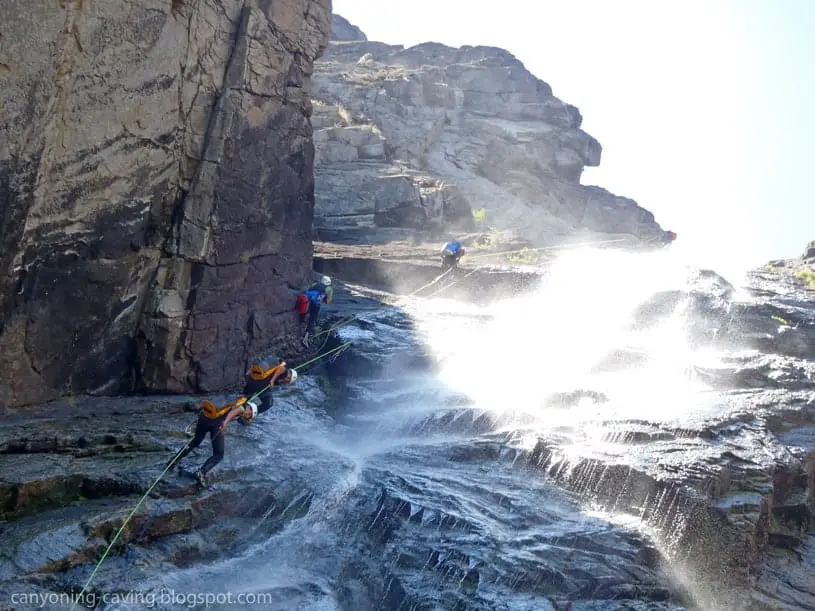 To perform the rappels 2 -at least- persons are needed with excellent experience in canyoning.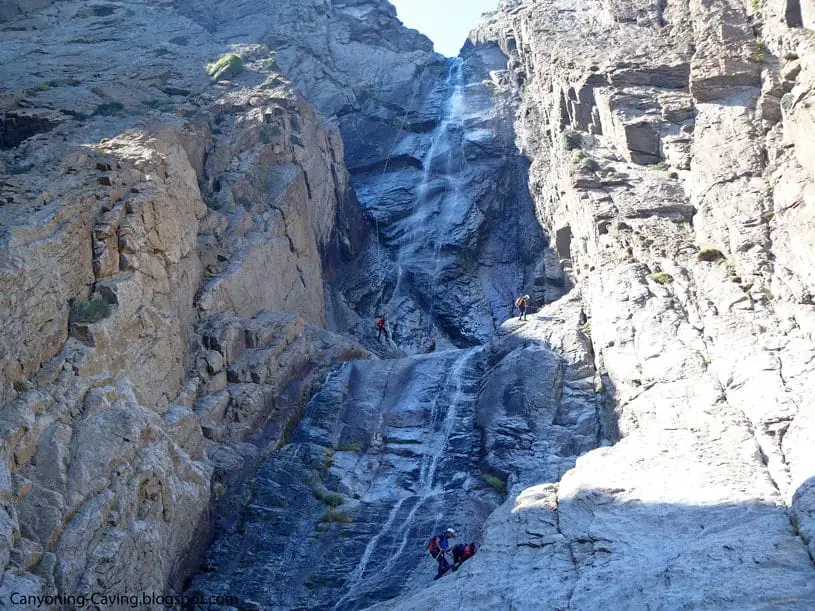 During the summer months, the amount of waters is minimal.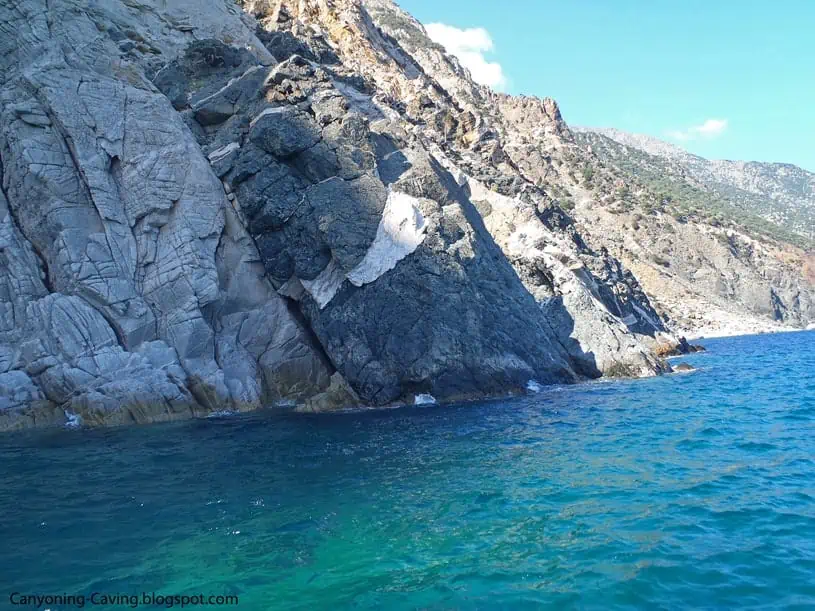 Visit Therma in Samothrace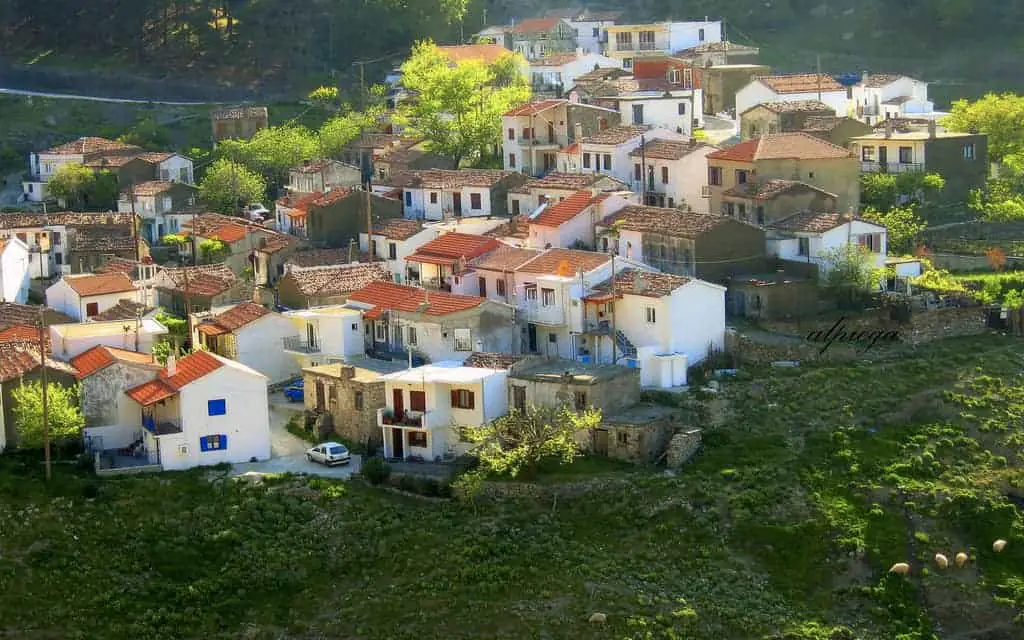 Another famous town to visit is the town of Therma.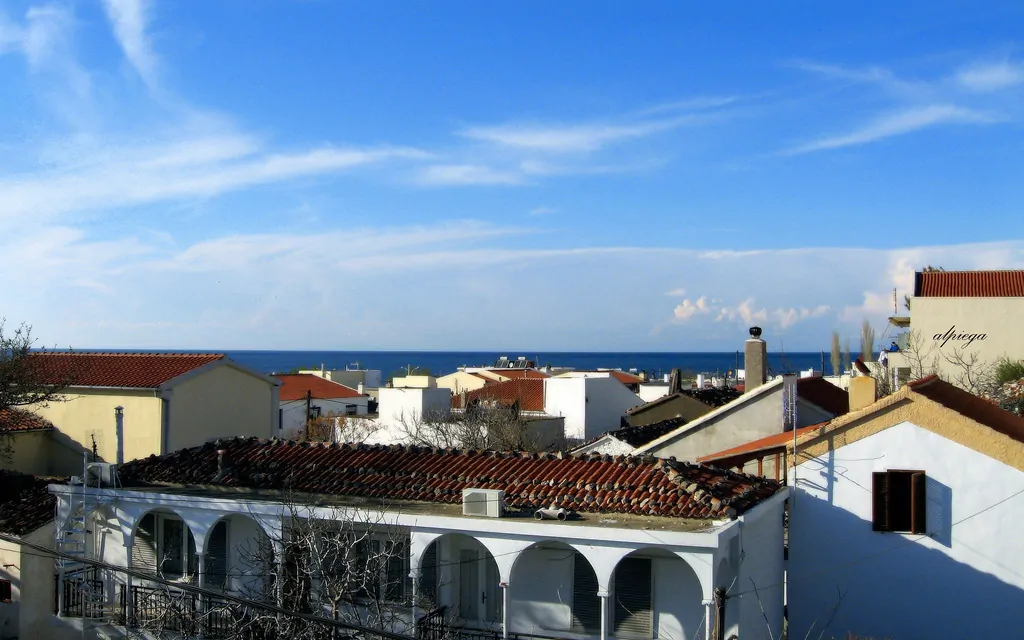 This seaside village is located about 14km from the port of Kamariotissa.
Despite being not much more than a small cluster of hotels, rental apartments, and tourist shops, Therma is frequently visited due to the stunning lush foliage and ancient forest that surround it.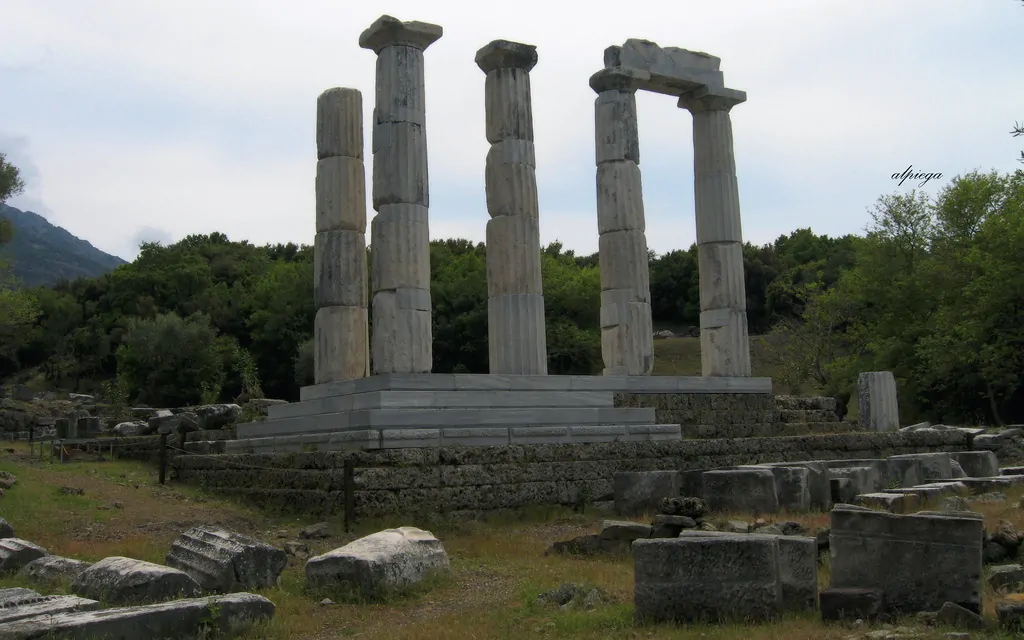 For those looking to wind down, Therma also boasts several natural, mineral-rich thermal springs celebrated by tourists and locals alike for their rejuvenating and healing properties.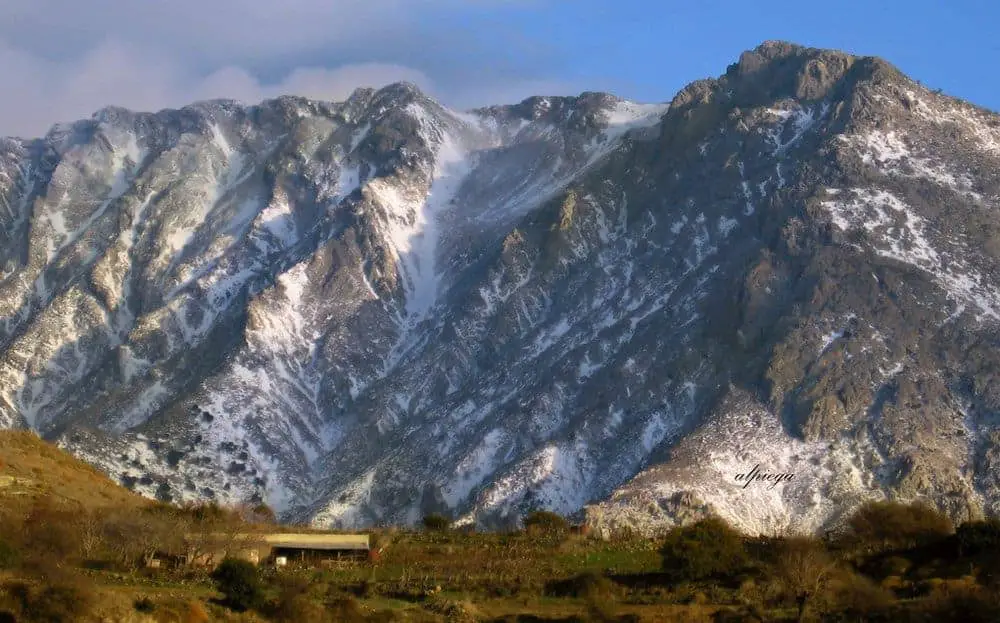 With its beautifully balanced mix of traditional villages, unspoiled landscapes, modern amenities, and a broad range of outdoor activities, Samothrace will appeal to a large number of people.
Whether you're looking to find peace, solitude, and moments of pure bliss or looking to experience the excitement of this unique island in adrenaline-fueled outdoor pursuits, it is guaranteed to please all who meet her.
Finally, the island is widely known for a specific artifact: The Nike of Samothrace (Nike= Winged Victory of Samothrace).
This fantastic statue is known worldwide for its excellent form, which reveals the sense of action and triumph.
3 Best Beaches on Samothrace
There are not many beaches on the island of Samothrace but those that exist are pretty good.
Pahia Ammos beach: It is on the south, nearly 15km from Kamariotissa. It is a sandy beach with two huge rocks extending into the sea and some pretty dramatic cliffs to gaze upon.
Kipos beach: Covered with pebbles and about 1000km long. It is on the east side of the island. Waters are crystal clear and the overall feeling is peacefulness and solitude.
Vatos beach: A sandy popular beach, reached only with a tour boat. You can hike there too but it will take you several hours to reach it from Pachia Ammos.
How to Get to Samothrace island?
If you land in Athens, Greece, then the only way is to get to Alexandroupoli and take the ferry. That takes you to the main port of Kamariotissa. From there you can take local buses, taxis or rent a car to go to other villages.
Book early for your ferry tickets using this service.
Alternatively, you can take the train from Athens to Thessaloniki and from there to take the bust to Alexandropouli, or you can take the train from Athens, change to Thessaloniki, take another train and be in Alexandroupoli.
You can reach Samothrace via the Alexandroupli airport, either from Thessaloniki or Athens. Check the best flight options and price from here.
Where to Stay in Samothrace island?
There are quite a few options. One great value for money hotel in Kamariotissa (with a pool), suitable for families and one of our favorite, is Niki Beach Hotel.
More great options are Samothraki Village, Eroessa, Archontissa Resort, Orpheus Hotel, and Studios Lakastania.
You can check for more on Booking.com.
FAQ's for Samothrace
What is the cheapest way to get to Samothraki from Athens?

If you rent a car or take the bus from Thessaloniki, then that is the cheapest way. The bus and car ferry via Thessaloniki costs from 65€ to 130€. It will take around 14 hours to be on Samothrace. It is best to land on Thessaloniki airport (if your airline supports that) and avoid going through Athens.

Is there a fastest way to get from Athens to Samothraki?

You can compare (depends on the season) flight tickets to get to Alexandroupoli airport and then take the ferry to Samothrace. That will save you lots of driving time but it may not be the cheapest way. The flight from Athens airport to Samothrace airport takes only 1 hour.

Which airlines fly to Alexandroupoli?

The Greek airlines of Olympic Air and Sky Express offer flights from Athens Airport to the airport of Alexandroupoli.
That is the spirit of this island, indeed. A fantastic island that is full of action!
A special thank you for their photos to Alpiega, Dimsis, myphotos100+. Αlso, read