Thinking of vacationing to Naxos island, Greece, this coming spring? Ever heard of the best beaches in Naxos Greece and its hiking routes?
We have a suggestion for you.
Consider breaking away to Naxos Island. This is the largest of all the Mediterranean islands, which constitute the Greek Cyclades.
Make sure to read all our hiking experiences in Naxos from here, and here.
There are plenty of places to stay all-around Naxos, but if you want to be in the center of all things possible to do, then do check ELaiolithos because it is a destination itself.
As Helen, the owner, says: This is an oasis in the very center of Naxos island, Greece, and a True Eco Luxury Experience.
We've been to Naxos and stayed in that magnificent place.
It is even more than that, as its location is ideal to combine all the experiences seen below and then relax in a quiet, tranquil environment.
The overall nature of Naxos during the spring and autumn is magical; you see green everywhere.
When nature begins to bloom, Naxos is at its most beautiful.
You can enjoy excellent weather with mild Mediterranean temperatures, and the beauty of Naxos' mainland is impressive as it bursts into life in spring.
Also, in Spring and Autumn, you get the best of both shoulder and peak seasons: with the weather not too hot, not too cool, the crowds have not arrived yet, making this a perfect time to explore a large slice of Naxos intimately and thoroughly. 
The reason being that it does not experience those adverse seasonal fluctuations in environmental conditions as much of continental Europe does.
For this reason, the island is ideal for hiking, trekking, mountain biking, and other outdoor activities.
We have identified some of the best getaways you might consider leveraging in a typical 7-day itinerary.
There are around 30 things to experience, all strategically "situated" in short distances from our accommodation.
Let's explore the best beaches in Naxos Greece.
Which Are The Best Beaches in Naxos Greece By Locals
Listed and explained below are the best beaches of Naxos Island:
Panermos
Are you a nature enthusiast? You might want to explore the Panermos beach as it is surrounded by wild and secluded natural landscapes.
The beachfront, on the other hand, contains sandy soil and crystal clear waters.
Given its seclusion, you can easily swim here as you will less likely confront any privacy issues at all.
Did we mention that you can also take some photos to memorialize your visit to the area?
Agiassos
This beach is located around 25 kilometers from downtown Naxos and in the Southwesterly direction.
On the whole, the beach is truly amazing. It is spotless, adorned with fine sand, and bordered by some yellow and transparent waters.
Unlike most other beaches, it is less congested.
Indeed, few people do make it to the beach even in moments of the high seasons.
You will have to carry your sunbeds and umbrellas as these are not provided for. There are a few taverns with traditional dishes.
That is common in most of beaches in Naxos.
RO beach
This lovely beach is about 1 Km further down as you head to the road to Pyrgaki.
It is a small picturesque bay, not organized, but offers ample opportunity to relax and unwind.
During the peak season, it becomes trendy, and we advise you to arrive early in the morning to find a spot.
Mark this one as one of the best beaches in Naxos Greece for a early morning time.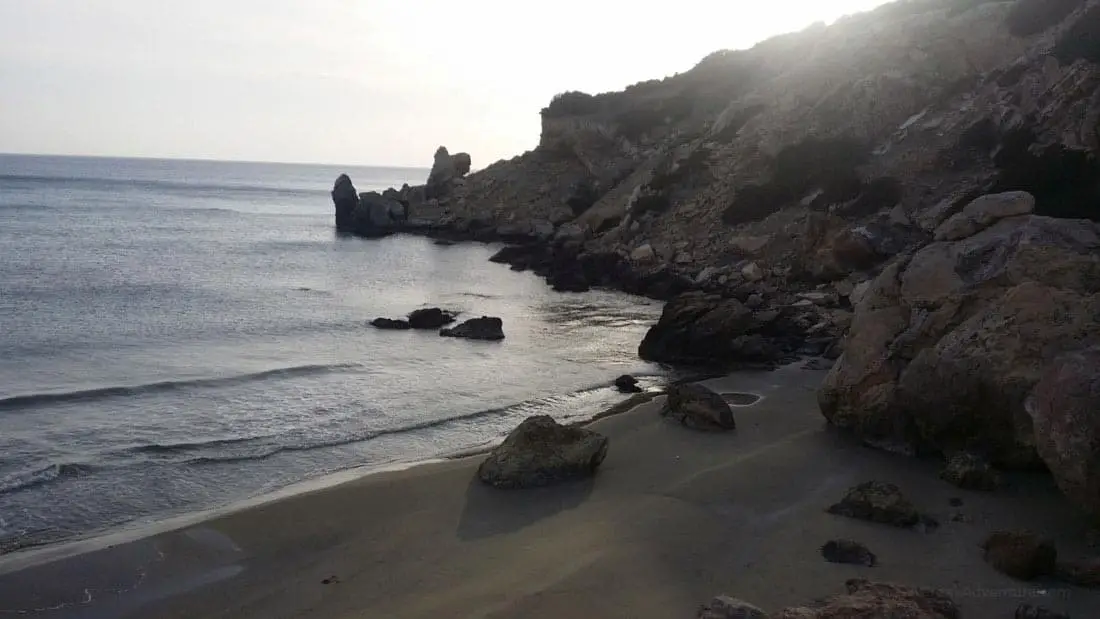 Pyrgaki
Also located in the Southwesterly direction from Naxos is this Pyrgaki beach.
The harbor and the airport are both located within a 20-kilometer radius from this beach.
It is hence an excellent place for someone who wants to have a quick enjoyment of his holiday.
This is one of the best beaches on Naxos, a superb and very long sandy, clean beach with clear blue water in a tranquil and peaceful area.
Dunes and cedar trees create an idyllic setting, ideal for leisurely swimming and romantic sunsets overlooking Irakleia and Ios.
Alyko
If all you are looking for is quietness and tranquility, you have this beach for your consideration.
This is a stunning sandy beach with an outstanding beauty of soft white sand and clear turquoise waters and combines unique cedar forests with majestic dunes.
Mikri Vigla
 This is an incredibly beautiful beach with soft golden sand and crystalline turquoise waters. It is on the whole detached and primarily located in a rural setting.
The beach is served by a network of excellent roads. This is the place to sleep, wine, dine, surf, and spoil yourself.
You will get all kinds of facilities which are devoted to these roles.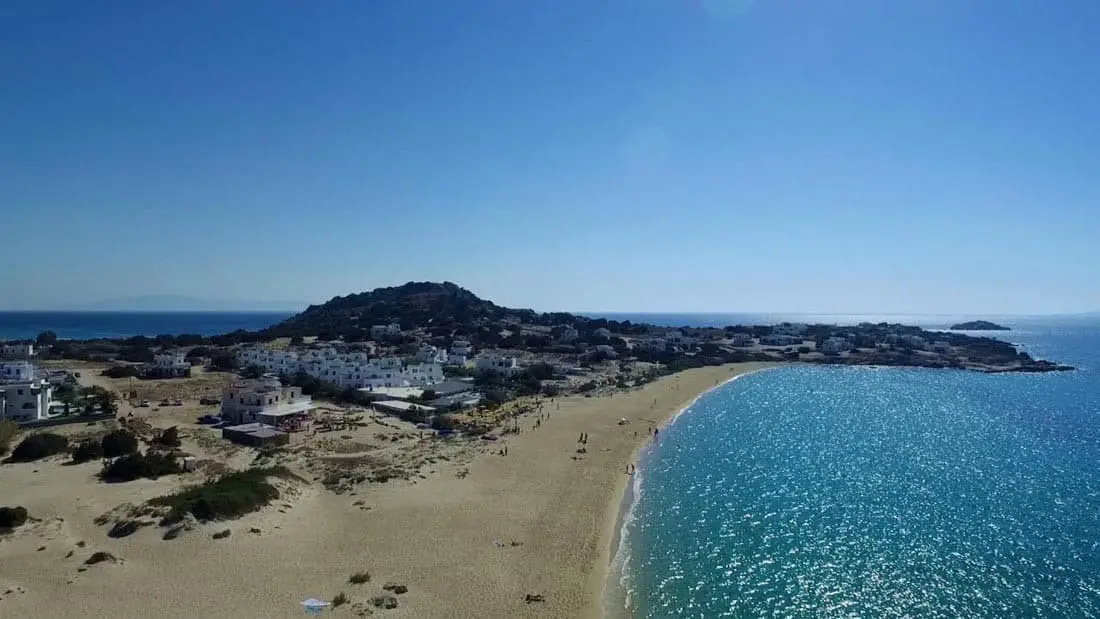 Lionas
For the reason of being situated around 34.5 kilometers from downtown Naxos Island, this beach is somewhat time-consuming to access but is a hidden romantic gem.
A secluded white pebble bay with crystal clear waters, a very picturesque seaside settlement in northeastern Naxos.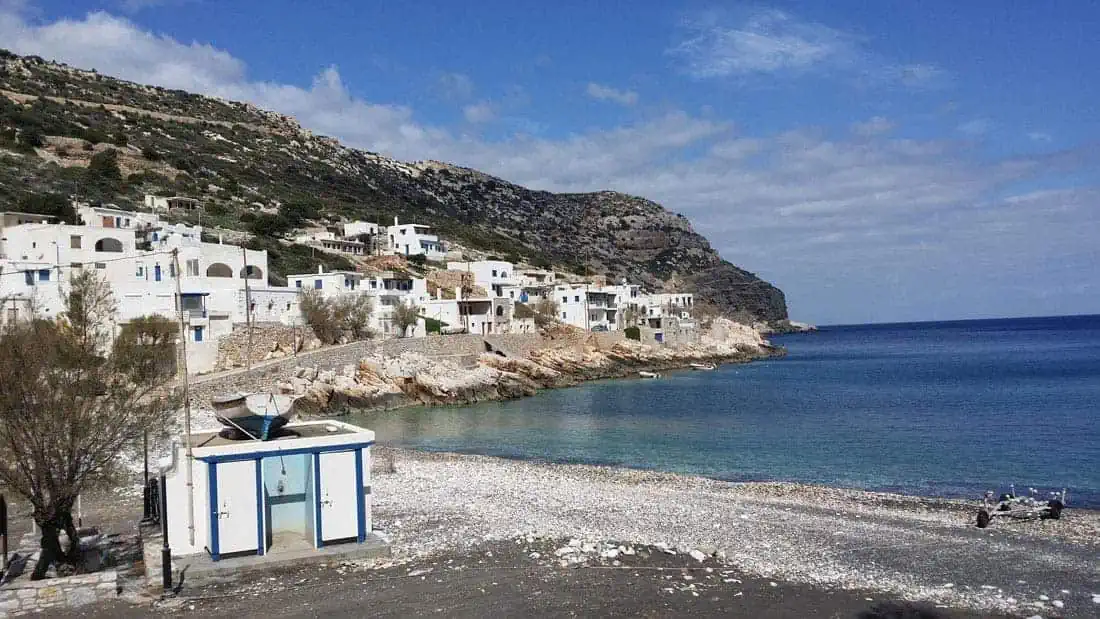 The location is still worthwhile as it contains numerous opportunities for swimming, and dining by the "Ntouzenia" seaside family tavern that serves daily fresh fish and delicious dishes using regional local ingredients.
This part of the island possesses a wild beauty we recommend you should explore.
Going to Lionas is an experience by itself, as the descending of the winding road reveals a beautiful and very unique rocky terrain.
Emery entrance shafts-archways and many remains of the aerial railway that was used for the transfer of the sandpaper.
This is also the hometown of the famous worldwide known Greek actress Gizella Dalli.
While driving to this charming beach, you have to be extremely careful.
That's because the road is long and curved at numerous points. Remember to carry your umbrella too!
Moutsouna
Do you like sightseeing, fishing, and sea-gazing? Moutsouna is the place for you. That is one of the best beaches in Naxos Greece with a funny name (in Greek, it means= Funny Face).
Comprising some two separate beaches, the area is rich in sand and contains numerous lovely seaside taverns.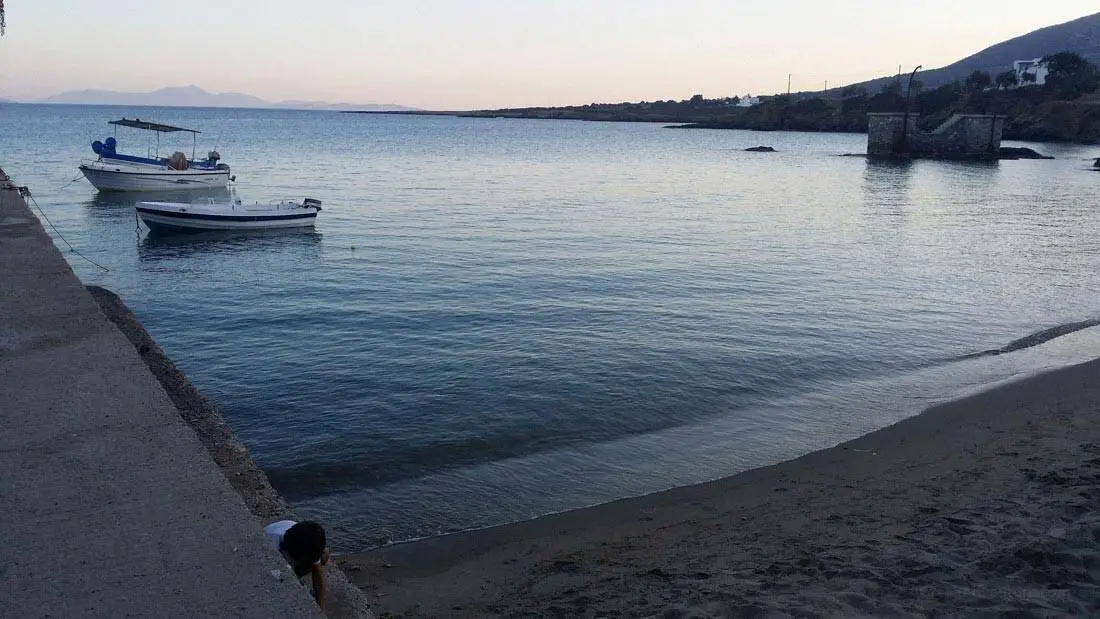 At either beach of your choice, you will get to accrue some breathtaking views of the adjacent sea.
The fishing village nearby will also give you a chance to capture your prey of interest.
Psili Ammos
Perhaps no other beach is as suited for camping and outdoors as this one.
Along the waterfront are numerous camps, hotels, and other facilities that are designed to be your home away from home.
The most outstanding of all is the Psili Ammos, an isolated and almost tourist-free settlement.
Once you are here, you can visit the Ostria hotel and taste the delicious local delicacies.
Agios Prokopios
Comprising thick white sand and deep turquoise waters, this beach is only a stone-throw away from downtown Naxos Island.
This is the place to be if you are time-constrained or have limited financial resources.
It is a very crowded beach with many beach bars and taverns around.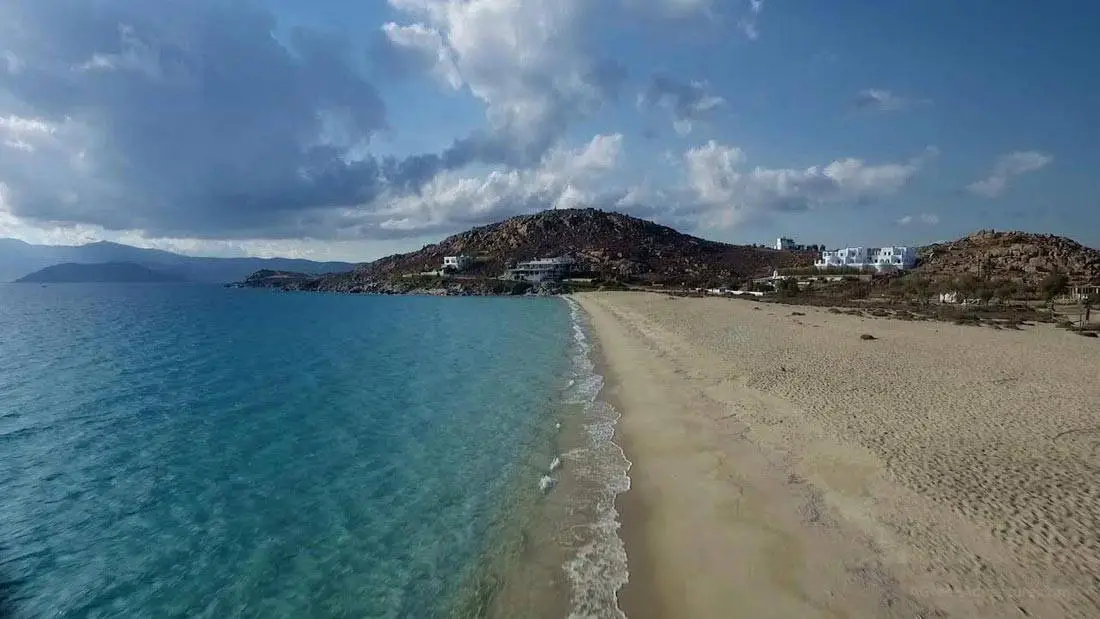 At the beach, you will enjoy swimming, photography, sea-gazing, and many other activities which are typical of a clean beach.
What's more? There are numerous low and high-cost accommodation facilities nearby to take advantage of.
Agia Anna
Agia Anna is not one or two but a collection of several sandy beaches which are located within a seven-kilometer radius from Naxos Island city center.
These beaches jointly confer to you several hotels, bars, restaurants, and clubs.
The area in and around these beaches also has numerous attractions, which may be great for any visitor to explore.
Do find time to explore as many as you can practically do while here.
A worth visit is the "Faros tou Chiou" restaurant, where you will taste the only bio local cuisine and gaze the Agia Anna harbor and Paros island.
Apollonas
Of all the beaches under consideration, this one is the farthest from the downtown Naxos Island.
The area is mostly a fishing village though it has some beautiful beaches. At the beach, you will find the 10.7-meter tall Colossus of Dionysus statue dating to the 6th Century B.C.
You might want to photograph it if you do not like swimming or to participate in any watersport.
Otherwise, find a lovely eatery nearby and enjoy your favorite meal as you behold the waves of the sea.
Conclusion on Best Beaches in Naxos Greece
Aren't Naxos beaches and all these beautiful locations a teaser?
Maybe even seven days are not enough.
It would be pointless reading the above pieces of information and failing to take any practical course of action towards paying a visit.
About this, we now challenge to make a plan to spend at least some seven days here.
When you stay at Elaiolithos, please come back and write about your experience with it.
The island, being the Mediterranean, does not experience wider fluctuations in the environmental conditions.
It has no summer, winter, spring, or autumn, as is the case with continental Europe.
Because of this, you can visit the place any day at any time.
What are you waiting for? Also, read