If there was just one place you could visit once in your life, you've got to see the majesty of Skopelos, Greece. Here are the things to do on Skopelos island.
Skopelos is one of the most beautiful islands that make a magical triad with Skiathos and Alonissos; Skopelos is another luscious island for vacations.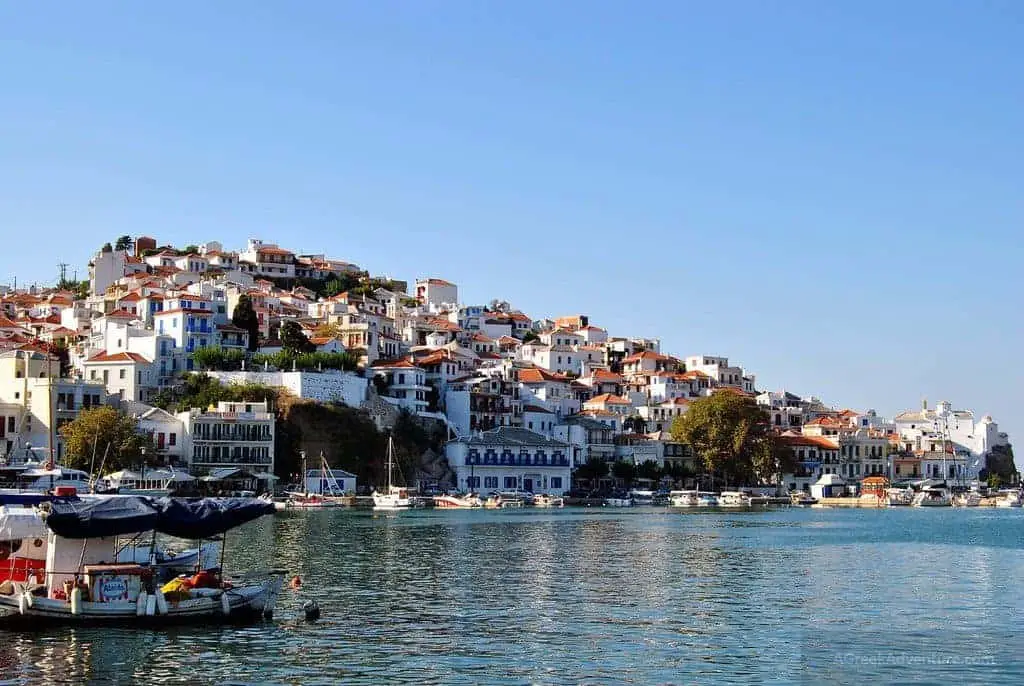 One of several islands off the coast of Greece, the quiet little area is packed full of sight-seeing opportunities. It's a perfect destination for families, couples seeking a romantic getaway, or nature lovers.
It is also called the Mamma Mia Aegean island. Do you remember that movie with the fantastic wedding scene, dancing, and actors? Read this post.
The island of Skopelos is close to Alonissos, which hosts a magnificent marine park. Read this post.
Imagine a long day of hiking and exploration only to relax at night in a tavern overlooking the seaside or sunset by the harbor.

Tavern menus offer a wide variety of exquisite meal choices, including a traditional salad.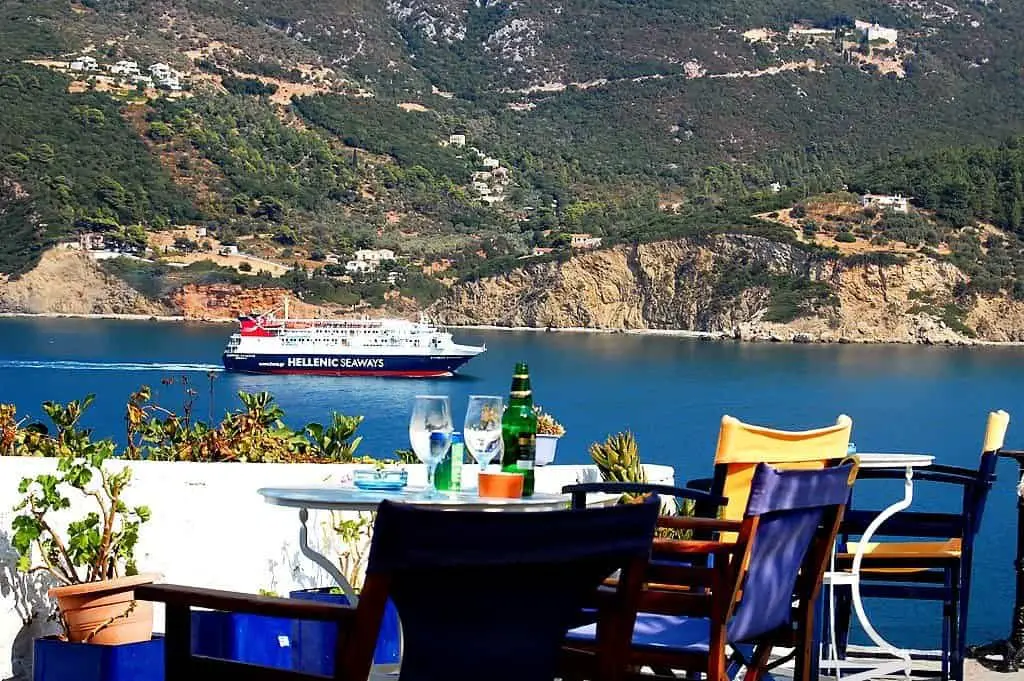 Create a lifetime of memories you will forever cherish on this small (yet incredibly charming) island getaway.
Top Things to Do on Skopelos Greece
The things to do on Skopelos, Greece, include hiking, swimming, walking in unique green forests overseeing the deep Aegean blue and the magnificent Skopelos beaches.
The island's colors are vivid blue, green as pine forests grow down to beach level.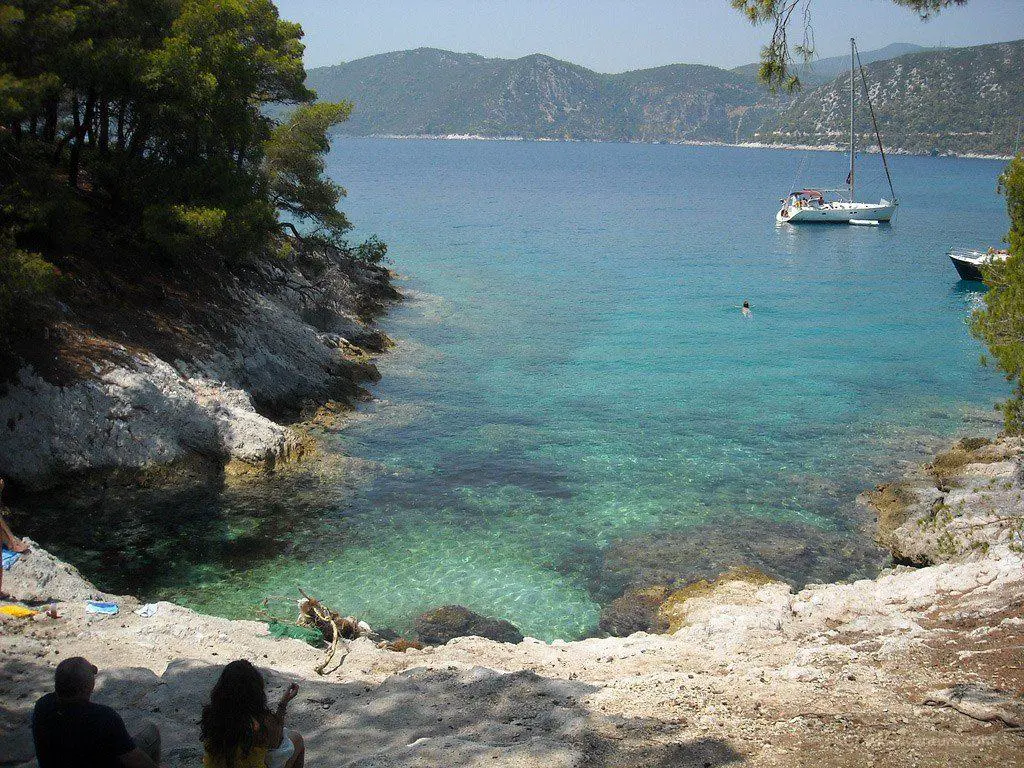 Walk-in Skopelos villages while exploring the artisan influence of local pottery shops and multiple chapels scattered across the island.
Hiking and walking enthusiasts will enjoy the narrow paths that mysteriously wander off to historic artisan shops, numerous chapels, and dining locations. As much of the island is a forest, nature lovers will bask in its wondrous beauty.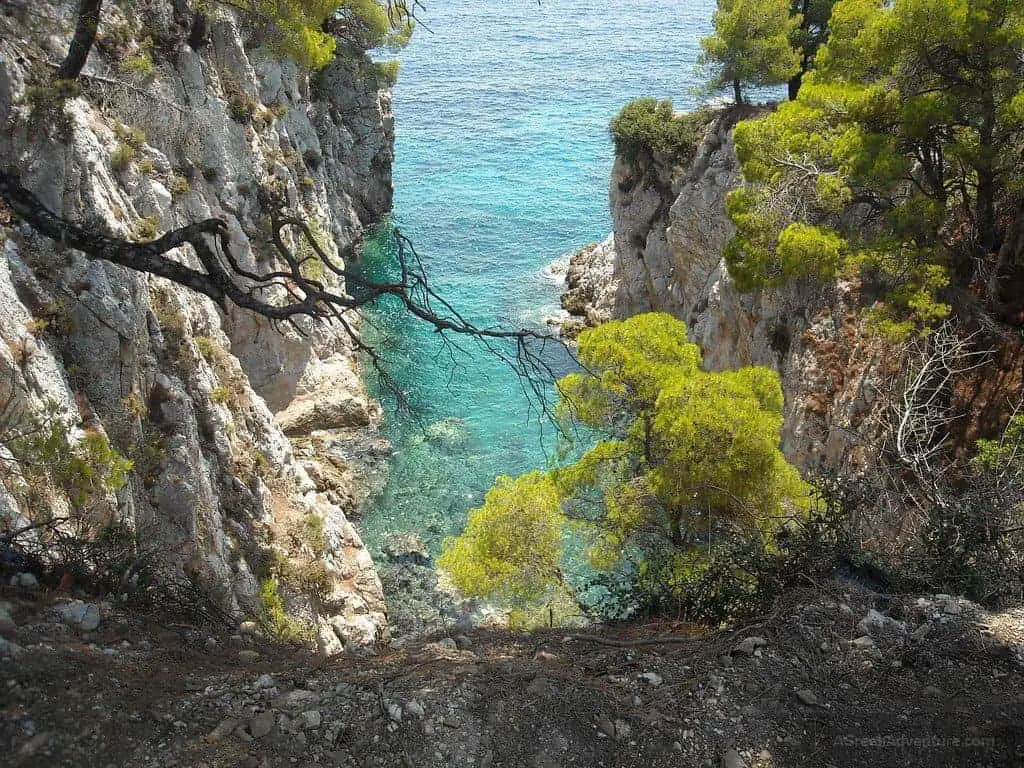 If you're lucky, you may stumble into the Sendoukia Pirate Graves. It's easy to miss, so keep a sharp eye for the signs, and don't forget to wear your sneakers!
Skopelos Hotels: Where to Stay on the island
Beaches of Skopelos
If not anything else, one of the must things to do on Skopelos island is swimming on all its beaches.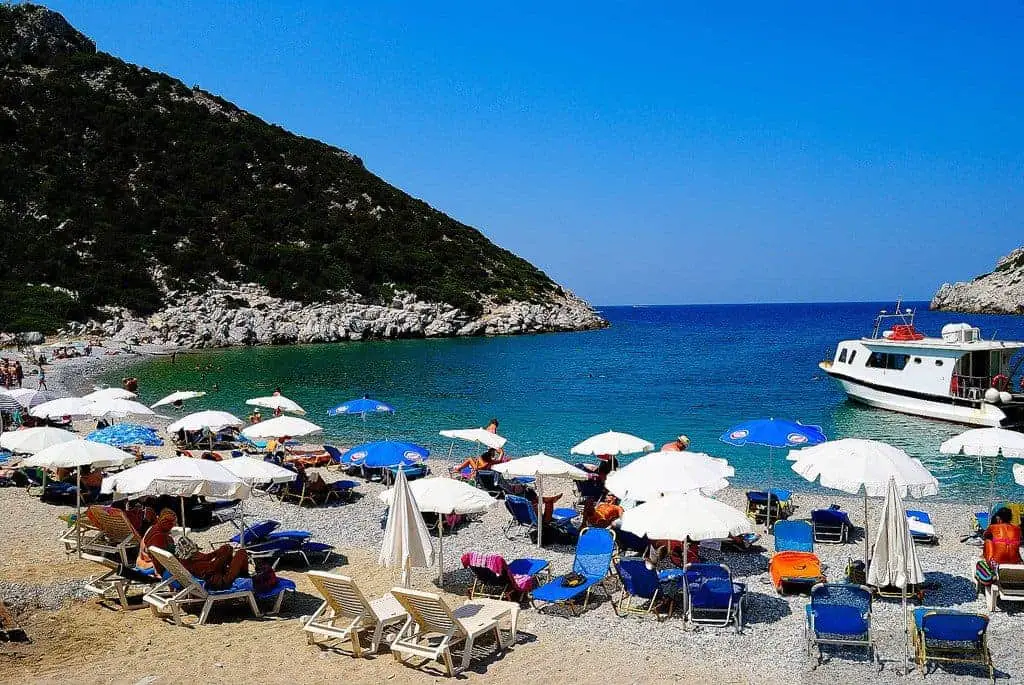 The famous Aegean Sea beaches of Skopelos are Panormos, Stafilos, Kastani, Hovolo, Milia, Agnondas, lios, Loutraki, Agios Ioannis, Glysteri, Glyfoneri, Velanio, Adrina, Armenopetra, Hodrogiorgis. There are famous and secluded beaches.
Also read: Things To Do In Loutraki, Greece
Suppose you would instead not explore mysterious graves or soak in the sun at one of the countless numbers of stunning beaches. In that case, Skopelos Greece also offers sea kayaking, canoeing, scuba diving, and stand-up paddleboarding.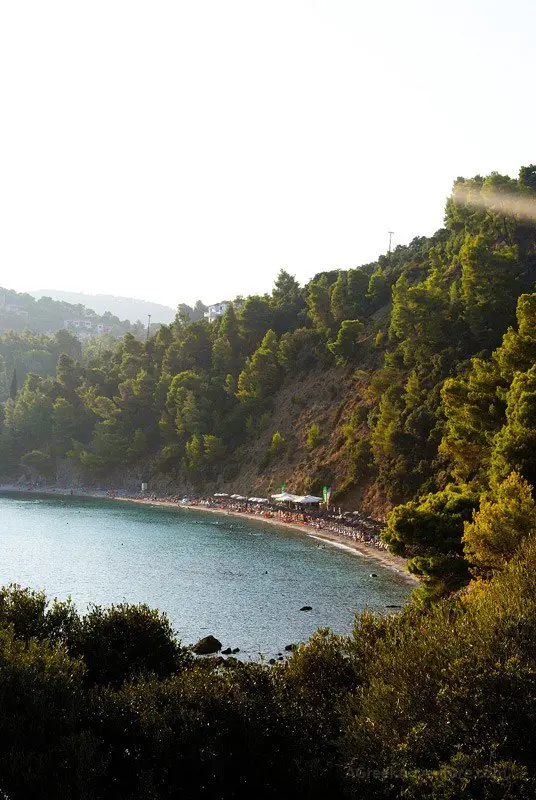 Soak in nature's beauty while getting some exercise at the same time.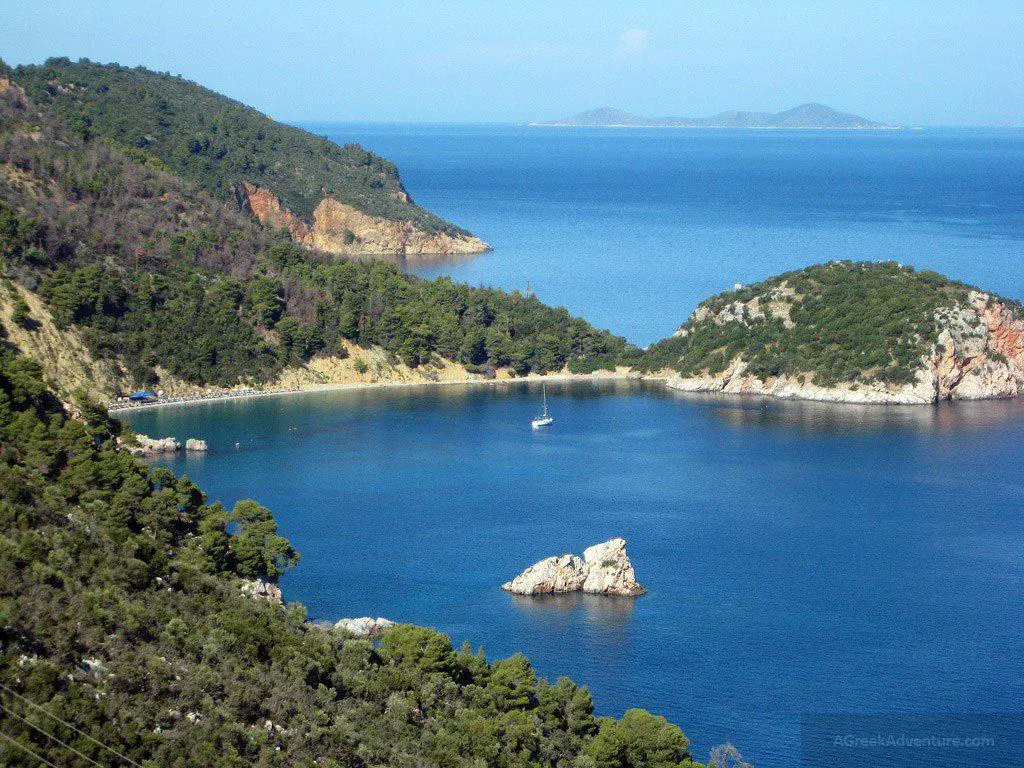 After spending part of the day on the water, catch a private tour of the island or pay a visit to one of the local jazz bars.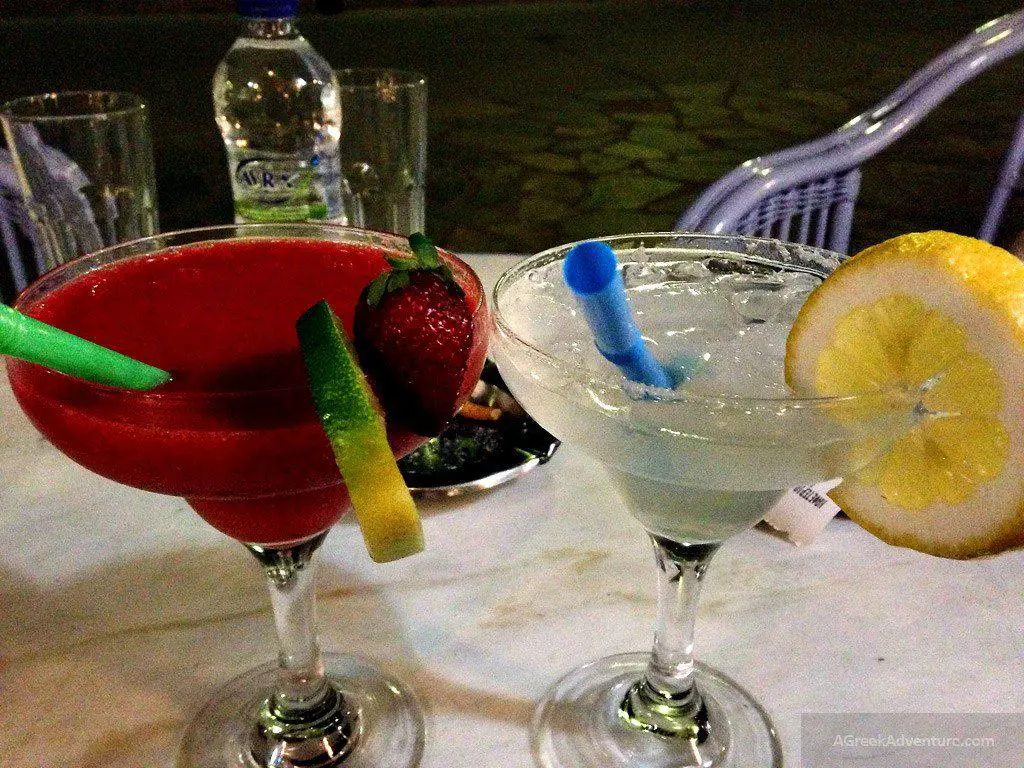 They have friendly service, spectacular views of the harbor, and stress-busting playlists to wrap up your evening (or evenings).
July and August are the worst months for doing any walking.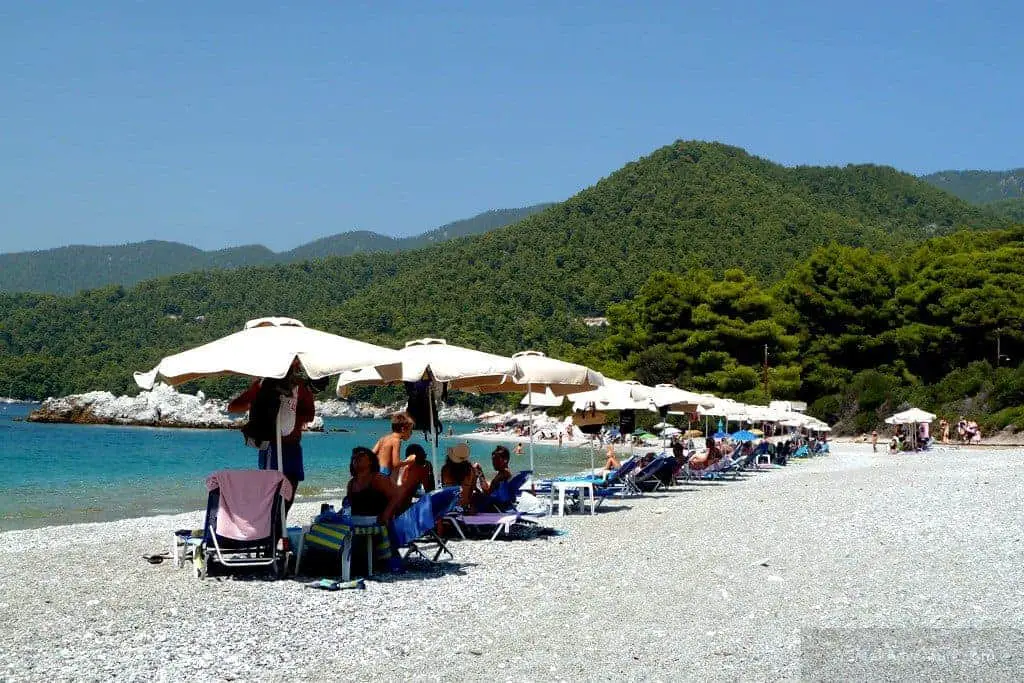 The heat can be deadly in some cases, so if you plan on doing any exploration on foot, it's best to aim for the cooler months when it's safer to be outside.
If you love being outside but prefer not to hike or walk, many different rentals are available for bikes, kayaks, buses, or cars.
Traditional Food on Skopelos island
Skopelos is well known for its plums, honey, and the "Skopelitiki" cheese pie. Skopelos island offers three different plums: the dessert plum, the sour plum, and the agen plum. The agen plum, the healthy French version of the plumb, was smuggled in with the help of potato to hide it from view.
The Skopelos goat milk feta cheese, famously traced back to farmers in the prehistoric era, is the beloved cheese used in the island's delicious cheese pie.
Let's not forget that you are on a Greek island, so seafood is a must.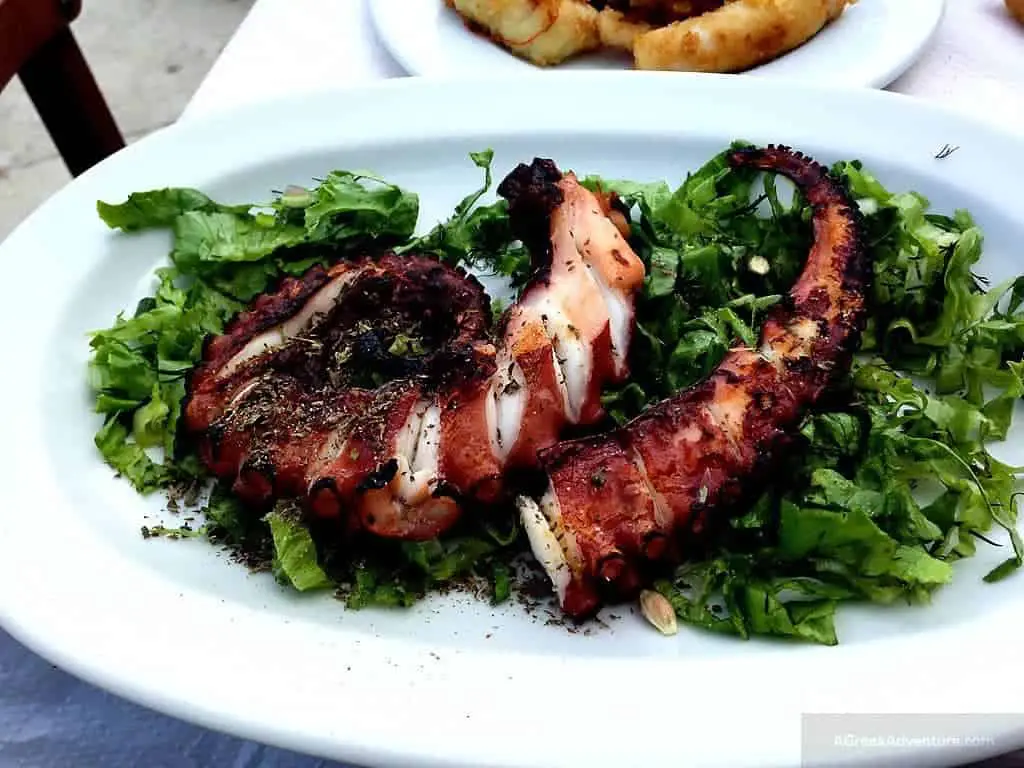 Also worthy to note of the island food are the olives.
Skopelos island olives are bigger and juicy. The olive was initially brought to Greece from Syria over 10,000 years ago.
Simply exploring these little gems of beauty is another thing to do in Skopelos. If beauty is what you seek, be sure to take a moment to bask in the breathtaking Byzantine monasteries: Agia Varvara and Evangelistria.
Also, pencil in a quick stop at Agios Ioannis Kastri.
Note that the small church is not usually open, but it is worth the time to see. If you travel in the evening, you will have the bonus of absorbing the most memorable sunset beyond the hill the church is stationed upon.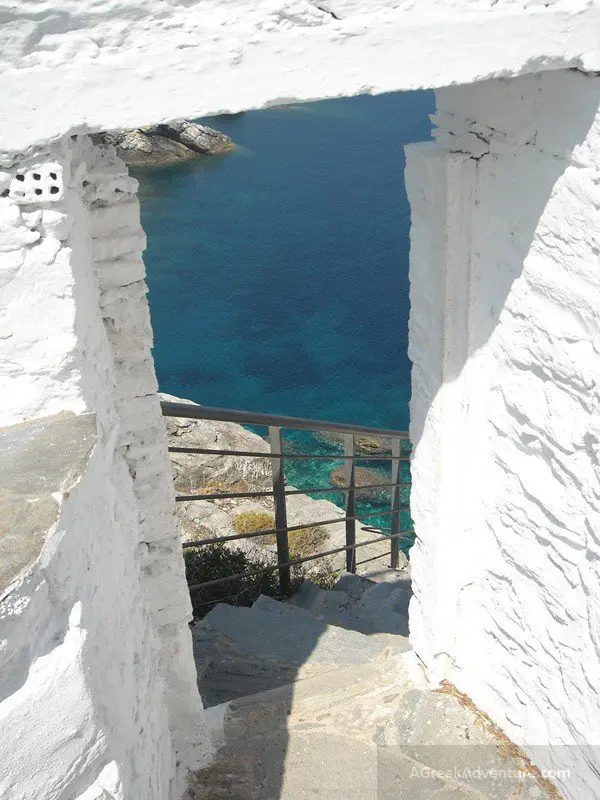 Another church that you should visit if you love art history and architecture is Panagitsa of Pyrgos.
This old structure and architectural beauty have been dubbed the "most romantic" church. Here, you can choose to light a candle for the lost ones if you have the time.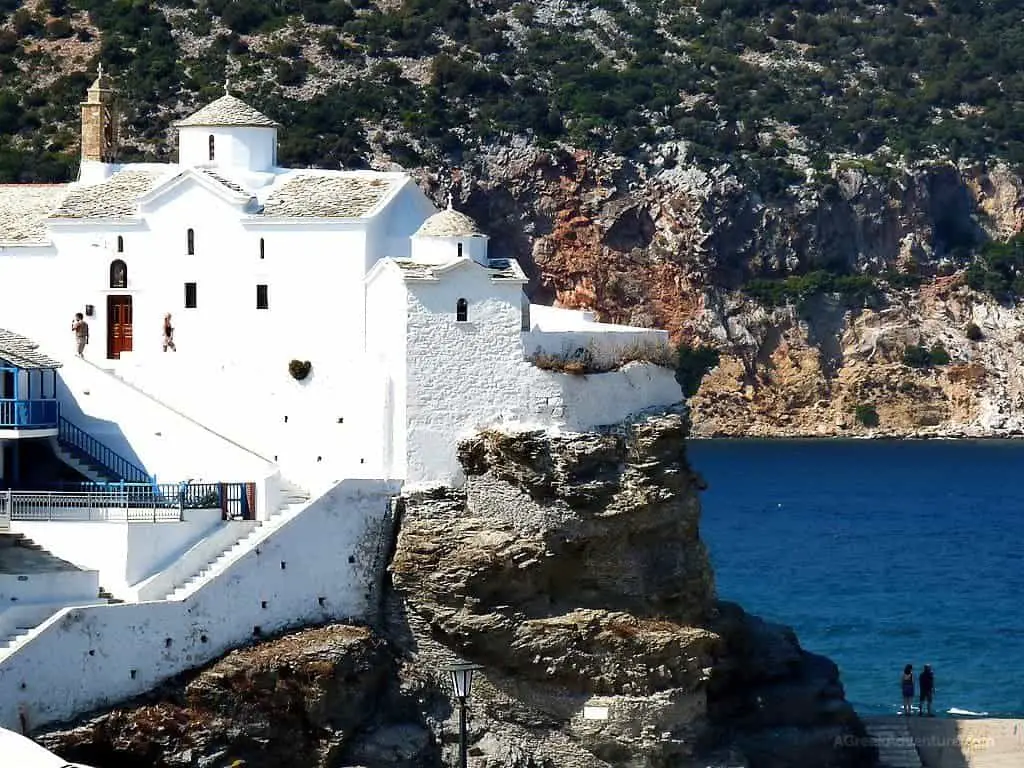 There is much to see on Skopelos island.
It's best to experience the small island over a few days or a week. The memories you'll take with you back home you'll cherish for the rest of your life. So grab your camera and get going for all these fantastic things to do on Skopelos island. Book Ferry to and from Skopelos.
If you liked our article for Skopelos Greece, also read:
Photo credits: Christos Loufopoulos, John Karakatsanis, Alexandros, Stefanos Kofopoulos, Eva Freude, Dave A, Marco De Stabile, Giannis Arvanitakis, Sofia Gk, Daniele Magnani, MY PHOTOS 1000+.