If you are looking for a sunny, warm, and buzzing place for your next holiday – Greece is a top choice! With approximately 30 million visitors every year, Greece has been voted the No. 1 travel destination of 2020 by the "Insider" magazine.
There is more to it than the ancient heritage, stunning historical sites, and breathtaking natural landscapes.
This is also a place of lively music, energetic locals, and a few of the best dance clubs in the world! But you are probably wondering where to start?
8 Best Party Islands in Greece
After heavy research and personal exploration, we have compiled a list of Greece's eight best party islands – the ones filled with zestful music, the friendliest of people, and never-ending wine! 
1. Mykonos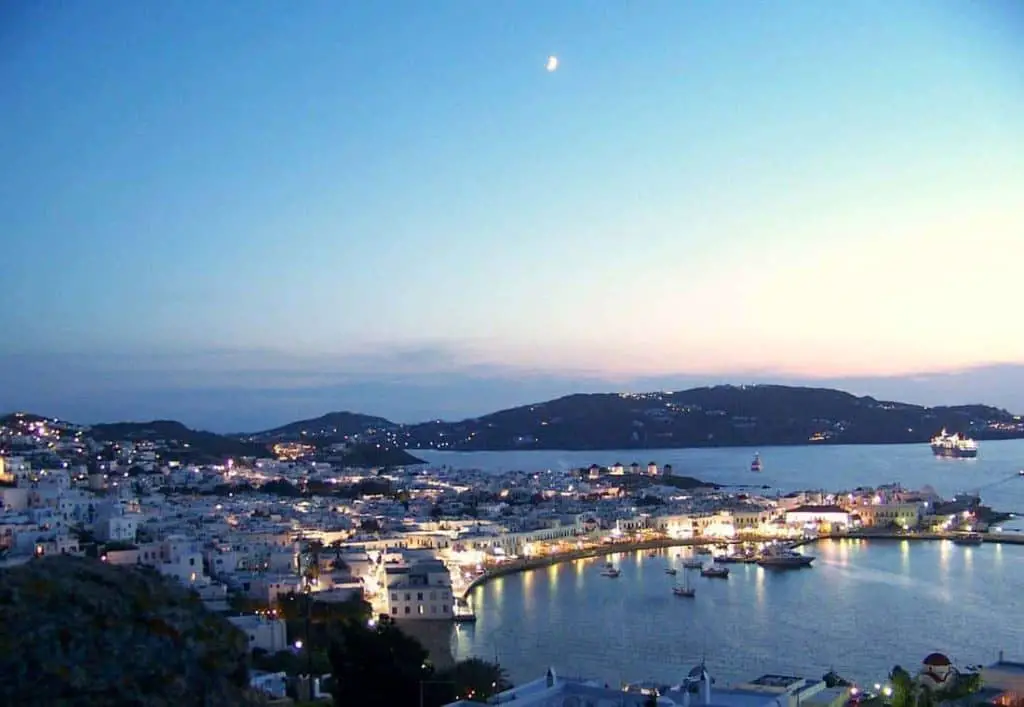 This remarkable island of the Cyclades is like a colorful, roaring, never-resting beast that wakes at night. Judging by the way the crowds are relaxed and chill during the daytime, you would probably never guess that when the evening settles in, Mykonos turns into an energetic sea of party people.
The beaches are full of the best clubs and bars, with loud music and a vast choice of drinks. It is not by chance that it is considered one of the best party islands in Greece.
The island is often referred to as the Ibiza of Greece, and there is a good chance that you will get to dance hip to hip with celebrities on the dancefloor and famous DJs on the stage.
If you are looking to spend a night on your feet and a cold beverage in your hand, visit Paradise, Super Paradise, and Paranga beaches for the craziest and funniest parties ever! 
This stunning island is the place to get wild and leave with memories you will never forget! See how to arrive to go from Athens to Mykonos by ferry.
2. Corfu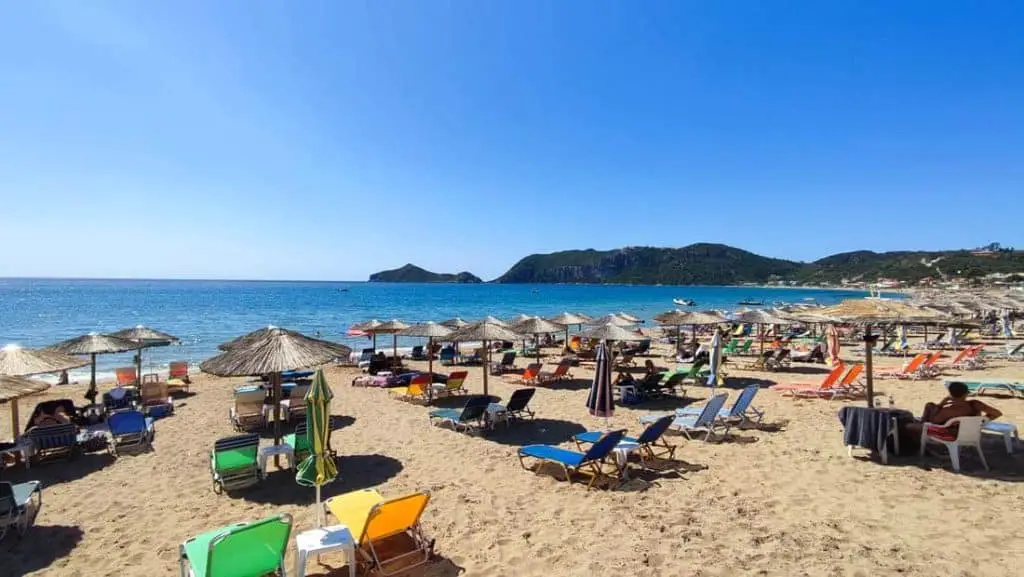 Another gem of the country, Corfu, is famous for crowds singing and dancing the night away. Literally! The parties here last up until sunrise, so relaxed and powered-up tourists get to meet the sun and welcome a new day on the right note. 
There are many excellent dance clubs in the area, but what is lovely is that you can start the night in the Old Town, and finish it at the beach. So even though the Old Town is a more culturized, historic part of the island, there are still several places where you can have a glass of wine and carry it to the dancefloor with you.
This is a great mix that works very well for tourists who spontaneously decide that the night has a lot more to offer!
And then, of course – the beaches. There are several great venues for energized revelers to meet people, enjoy the music and feel the ultimate unwinding.
One of the best places is the Pazuzu beach club, where the movement never ceases.
Every night is peak night when you are in Corfu! 
Check out Greece tours for the best ideas while planning your trip. 
3. Kos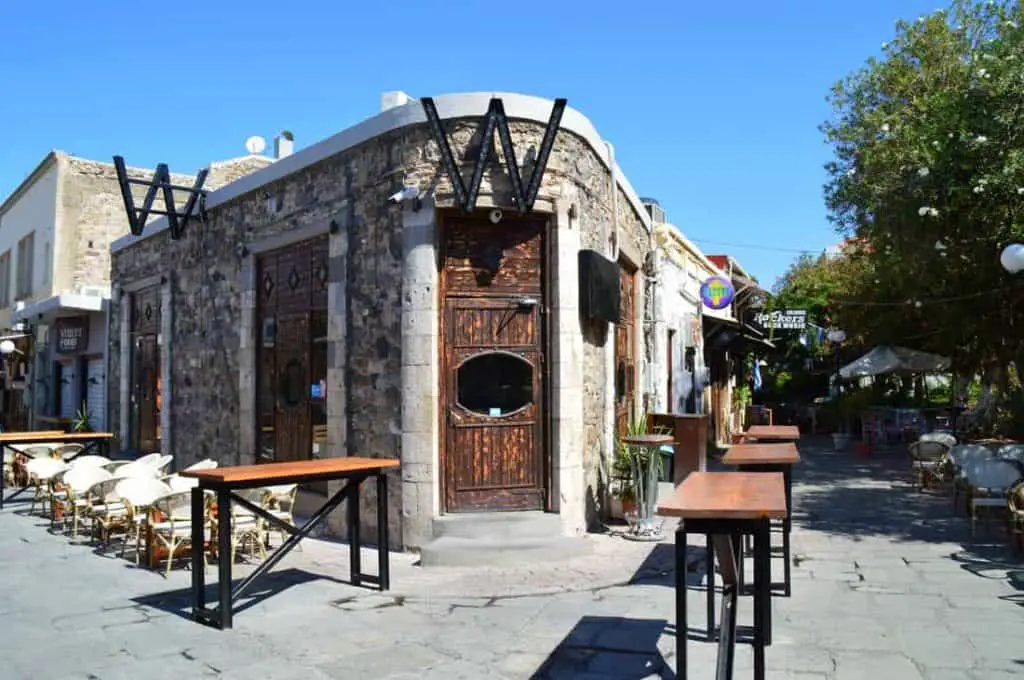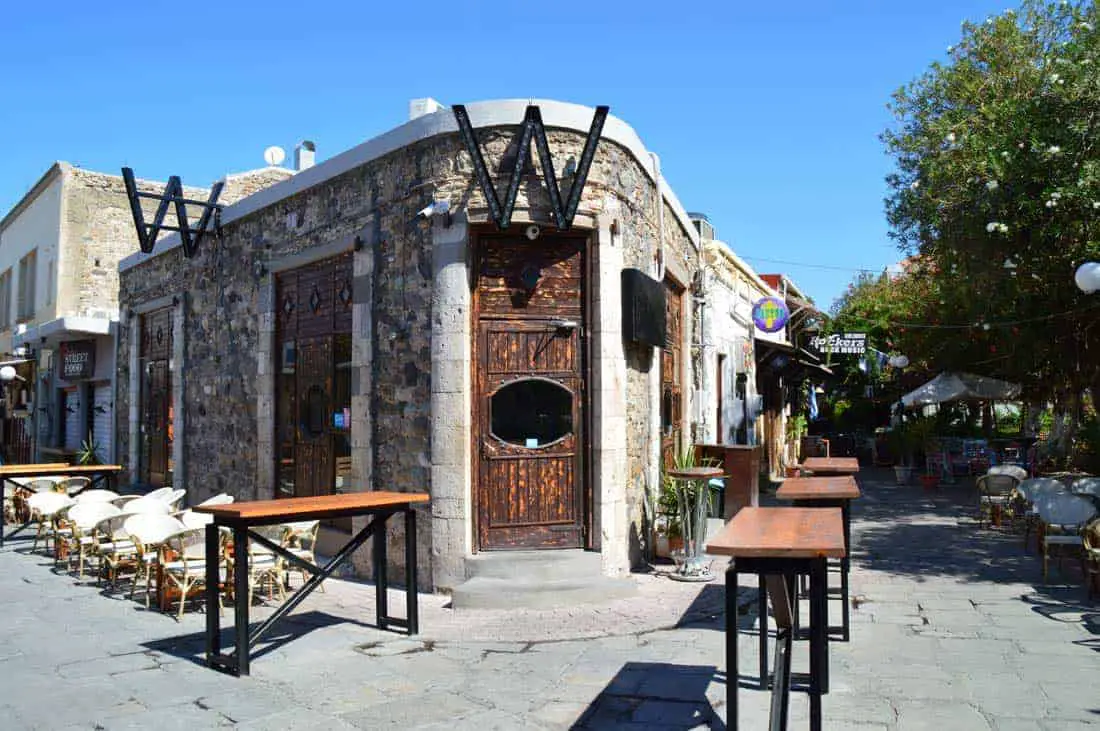 Kos is the third-largest island of the Dodecanese and one of the most beautiful places in Greece. It is also heavily cultured and famous historically.
You can spend the day exploring the archeological site of Asklepieion and see the tiny island of Kastri Islet or the ancient temple of Dionysus. And after the sightseeing is done, and the sun is low, well… Get ready. 
This island deserves a place on our list as one of the wildest islands in Greece.
There are two conveniently located streets at the city's center, filled with any dance bar or club you could want. You will find the craziest people here, the best DJs, rave parties, jazz music, pop-music communities, and beach festivities!
The top places are 4 Roses Bar Beach & Restaurant and the Mylos Beach Bar. However, whichever doorstep you decide to cross, a night of fun and laughter is guaranteed! 
About 7 kilometers outside of the main body of Kos is Kardamena, a place never vacated by party people. There are also numerous bars and clubs in the Tigaki village and the Agios Stefanos beach, 40 kilometers southwest of Kos town.
So get your outfit and comfortable shoes – the night will blow your mind! 
Also read: Best Things to Do in Kos Island, Greece 2022
4. Paros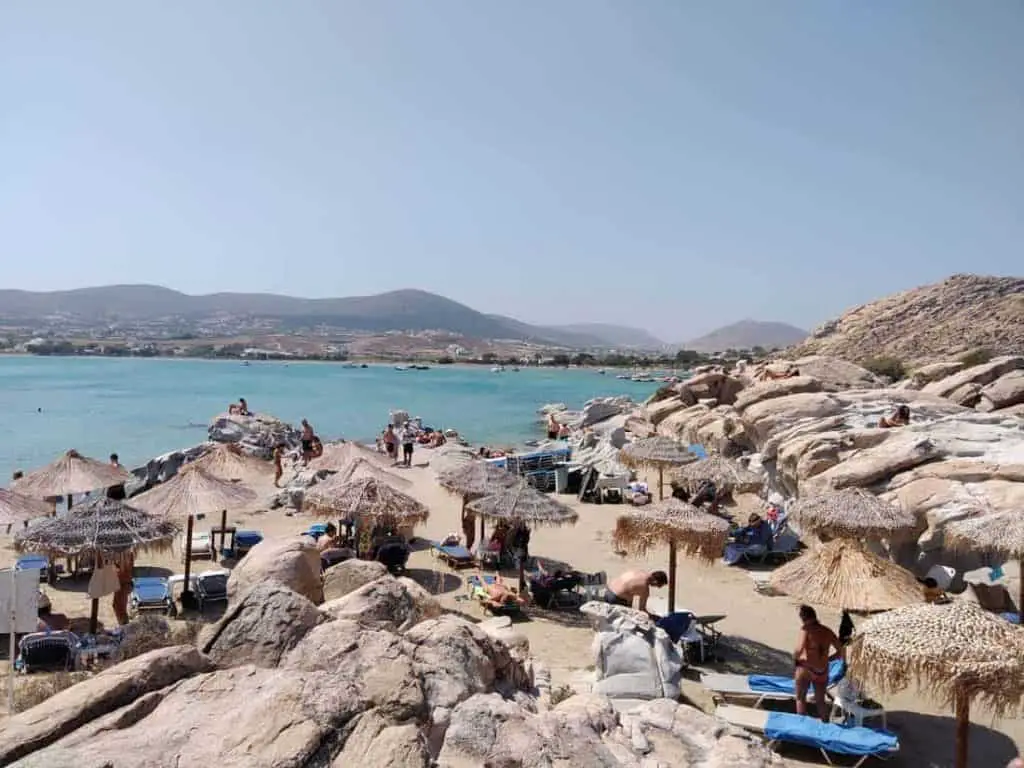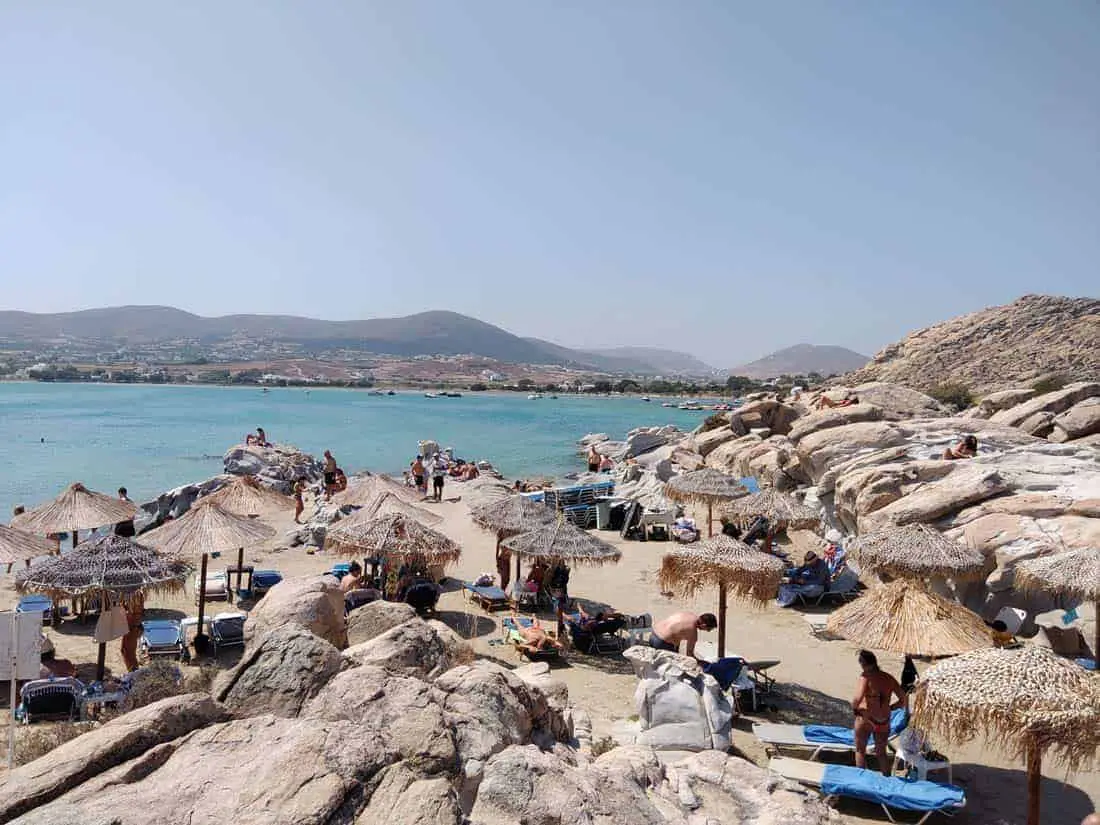 Considered the most popular choice for university students, Paros is flooded summertime. This vibrant island between Naoussa and Parikia villages is active day and night.
Young and beautiful people worldwide travel here to let off some steam, meet new friends, and enjoy the Greek sun. And there are so many places to do that!
An abundance of lively clubs and bars are scattered all around the island to entertain holidaymakers with great wine, all types of music, and beautiful surroundings. Visit the Galea and Saloon Door clubs and the famous Pounda Beach. The latter is known to be one of the liveliest places on the island, with never-ending parties and shows!
The island is also very conveniently located – easily accessible from the Athenes and a few hours away from Mykonos and Santorini.
If, by any chance, you get tired from all the partying, there are several great wineries and shops for you to spend the day in and regain your energy! Read this in case you want to compare between Paros or Naxos.
Also read: Paros Greece Top Vacations Destination 2022
5. Santorini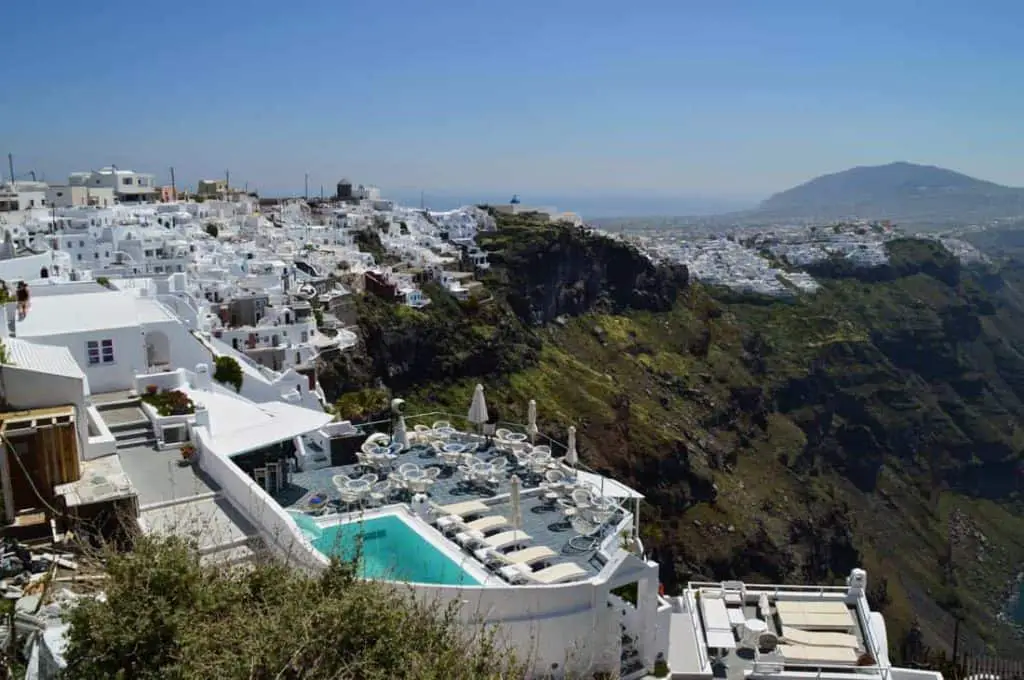 No trip to Greece is complete without a visit to Santorini! While a prevalent choice amongst tourists, Santorini is often overlooked regarding its nightlife.
There is more to the island than just a romantic setting and marvelous cuisine, also popular for weddings.
Without research done ahead of time, people get surprised when the sun sets, the city lights go up, the music gets louder, and people get looser. Santorini is perfect for a night out!
You can find all types of clubs here – beach bars, EDM clubs, crazy and colorful places of Latino music, and karaoke! All that is left is to pick one.
If you seek something a little more exclusive, we suggest Hotel Lignos. A pleasant, peaceful atmosphere, but with good music and dancing! The hotel is famous for its private parties and the best party decorations. 
However, if you decide to stay with the townfolk, head to Franco's Bar, PK Cocktail Bar, or the Enigma – the best bikini-clad beach clubs and sand-floor bars! Read this to go from Athens to Santorini by ferry, or taking the ferry from Crete. If you are in Mykonos and want to go to Santorini by ferry or a flight, read this.
6. Zakynthos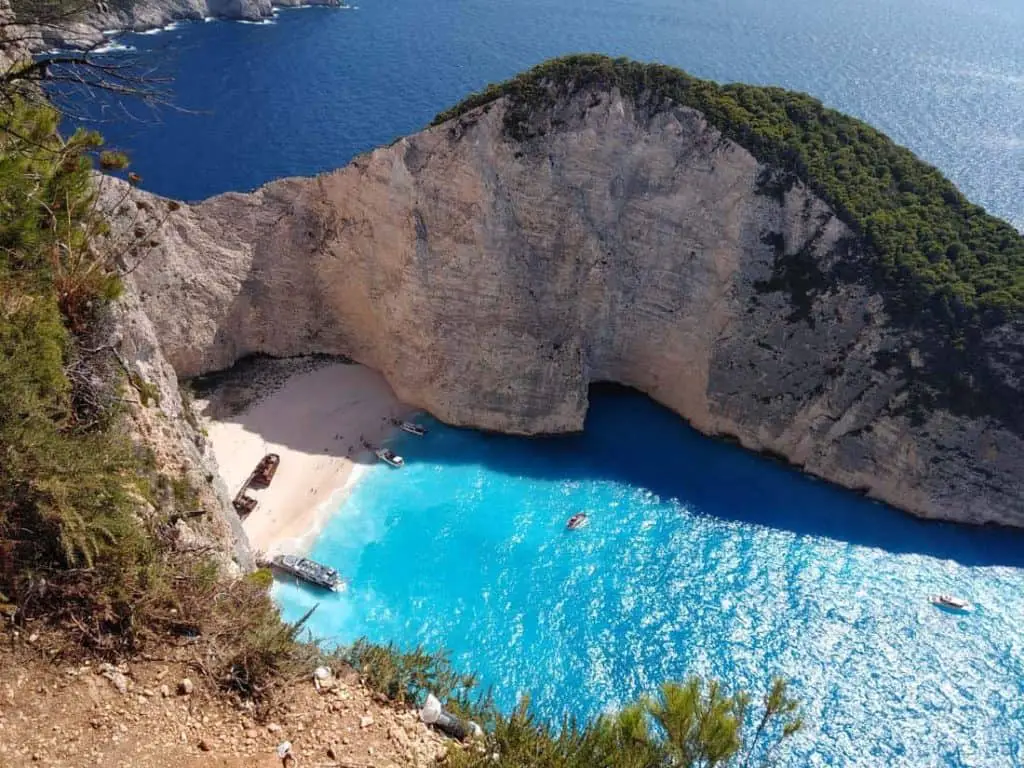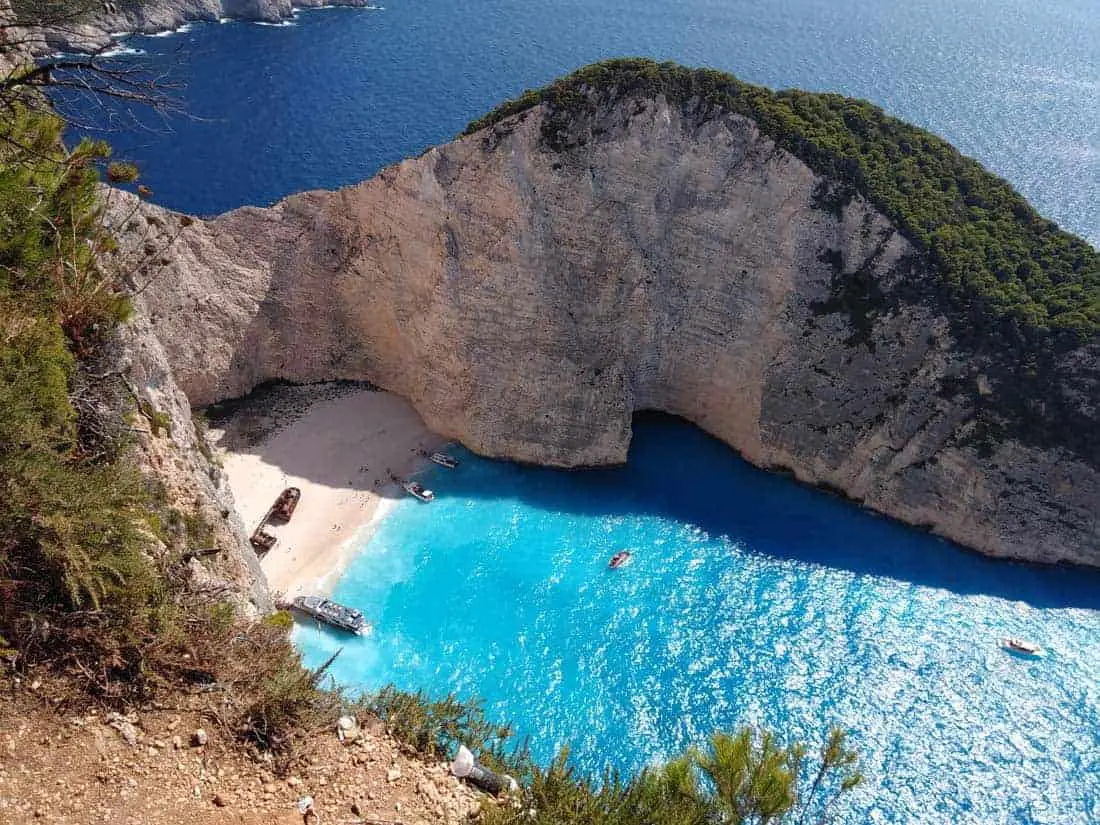 A colorful picture in the Mediterranean canvas, Zakynthos is famous for its stunning beaches, exotic landscapes, and of course, buzzing nightlife. 
Lively bars are scattered all around the island, but if you are restless and your feet are ready to feel the beat, it is time to bring those moves to Tsivili or Laganas.
Both are extremely popular for their nightclubs and party venues. Tsilivi is a beautiful tourist resort in the northeastern part of the island, with places such as Joker's Bar, Seacret Beach Club, and Paradise Club.
Laganas is even more crowded, though the parties take place in the island's southwest. Whichever location you choose – the wine will be just as tasty, and the music just as good!  
Zante (its other name) is another favorite for youngsters. University students seem to love Greece as a place to get wild. So why not do the same? 
7. Skiathos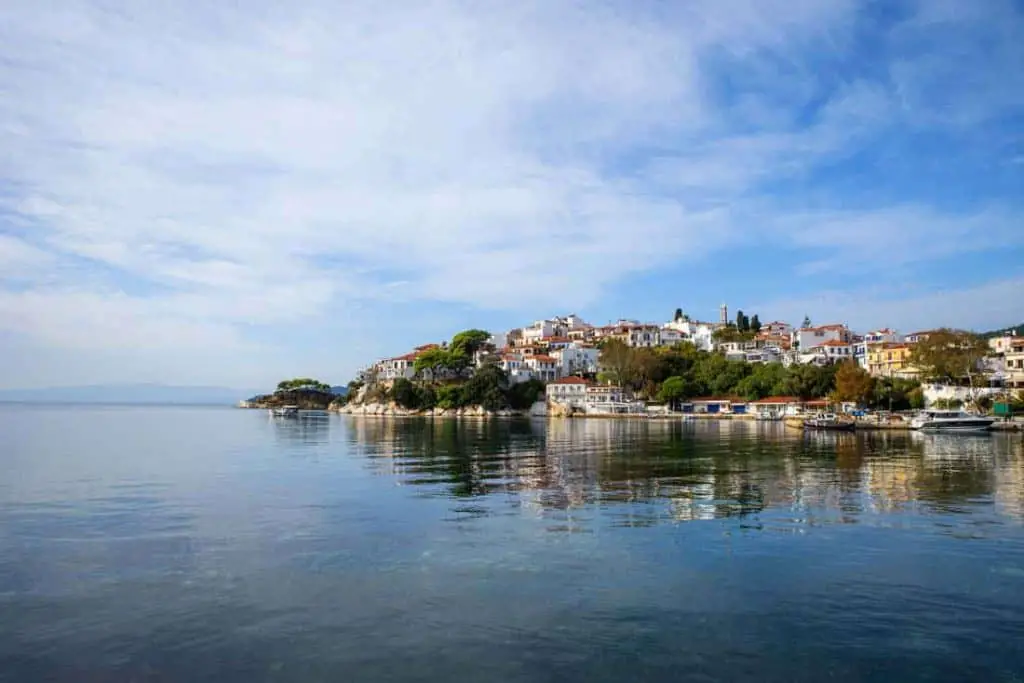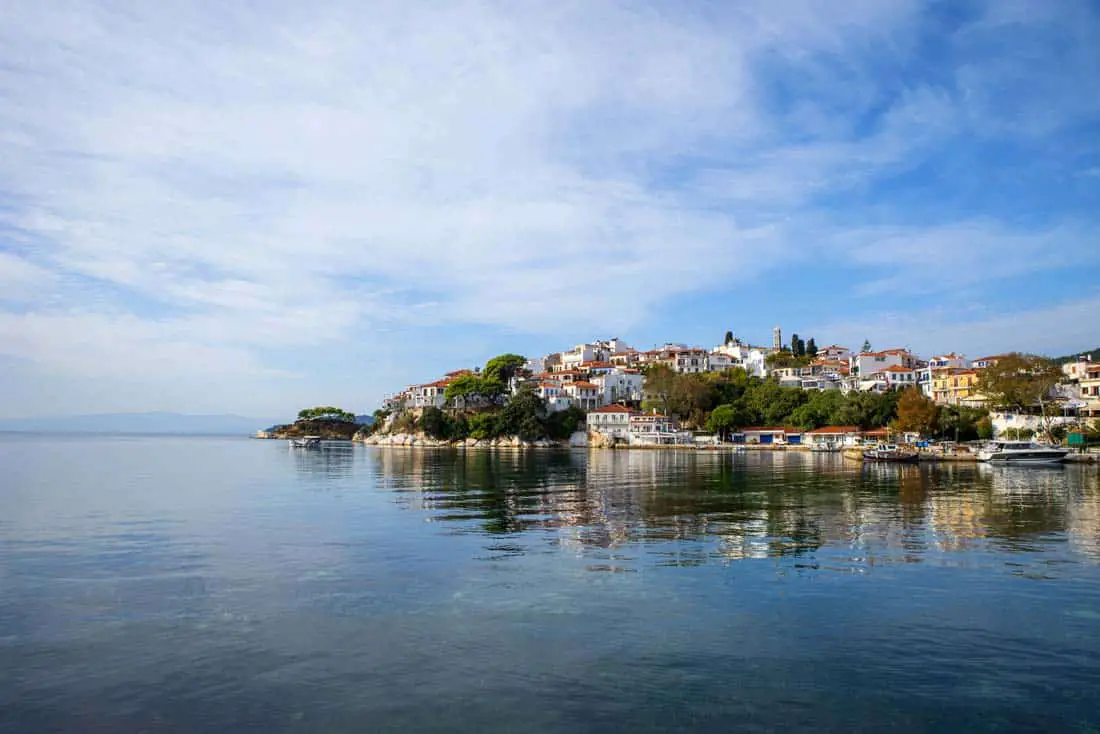 From the first impression looking like a peaceful and quiet island, Skiathos has many tricks up its sleeves. 
Though famous for its picturesque villages, beautiful beaches, and lush interior, the island is bursting with life when the sun goes down, and all the party people come out.
Nominated as the busiest island of the Sporades and ideal for partygoers, it has many different bars and clubs, where people gather to dance, sing, drink, and vibe together. 
The nightlife is split into two parts of the main town – Bar Street on the eastern side of the harbor and Papadiamantis Street near the Old Town's Triton Square. 
Prepare to let the night slip away from your fingers as your body moves to the energetic music, and the wine never ends. While Skiathos is considered less crazy than the other islands mentioned above, it is still quite the scene! 
8. Rhodes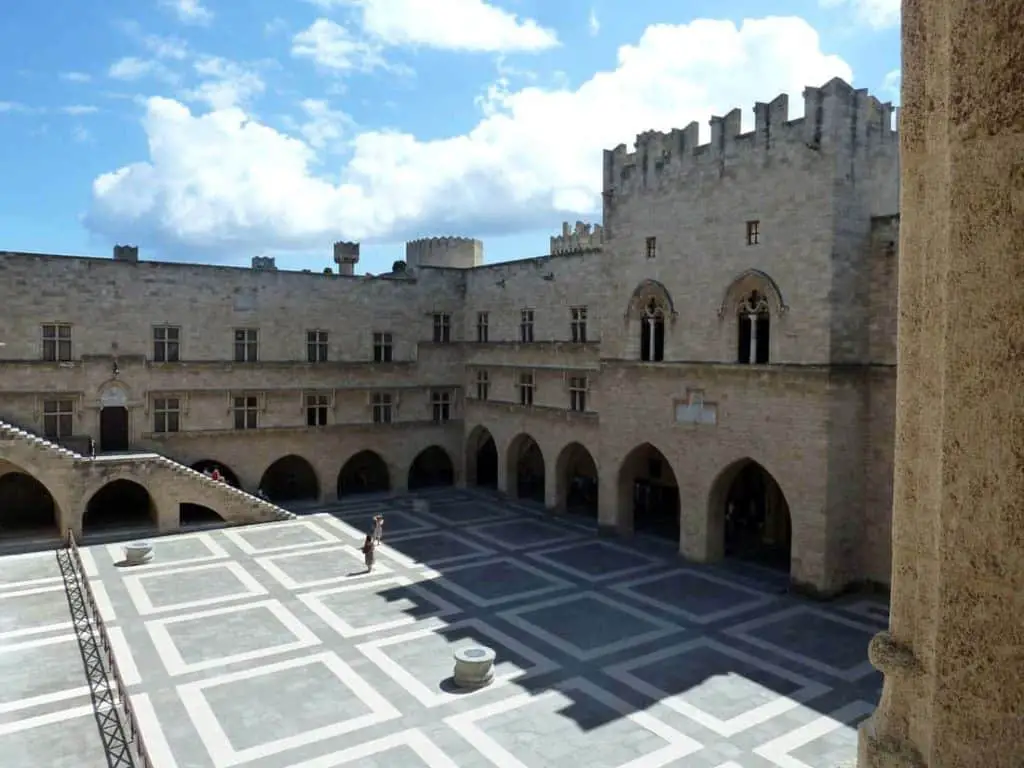 Last but not least – the magnificent island of Rhodes. While initially attractive for its inspiring cultural setting – all the medieval architecture, UNESCO World Heritage Sites, castles, beaches, and museums, this South Aegean island has a whole other side to show as well. 
You will find the best bars, clubs, and discos here, and they are visited all year long by people looking to have some fun. For example, the resort of Faliraki is always packed with holidaymakers and local Greeks who are looking to escape the city noise. 
Another popular type of entertainment is the Greek island party cruises! Sail through Greece in luxurious ships, DJs, bars, and people of all kinds of ages. Do not mind the details – everyone is here to have a good time! This island is one of the best places for that.
There are even streets dedicated to people having fun – there are Bar Street and Club Street, and the name is relatively self-explanatory.
These streets are full of dance floors and DJ stages.
Very Ibiza-looking clubs are the Paradiso Beach Club, Colorado Club, Todo Bien, and Sticky Fingers.
Choose whichever, and if not, point with your eyes closed and step through any door – enjoyment awaits inside! 
Sum up for Best Islands in Greece to Party
There you go! We hope to have helped you understand just how lively and fun Greece is. And there are many different but equally attractive islands for you to enjoy. 
Keep in mind that all of these islands are great for sightseeing and exploration. So, if partying for the whole time you are there is not on your mind, we suggest you take as much from these destinations as possible. 
All these islands are not in the same geographical area in Greece. You will find Corfu and Zakynthos at the Ionian sea. Mykonos, Kos, Paros, Santorini are in the Cyclades and close to each other. Skiathos is near the mainland and approachable with a ferry, while Rhodes is at the far south part of Greece, very close to Turkey.
Gather your friends, and pack your suitcase. The craziest, wildest and funniest trip to Greece awaits you with the best Greek party islands. No time like right now!
If you enjoy this post on best party islands in Greece, please consider the following related articles below: