Antiparos Greece is a not so remote Cyclades island in the South Aegean sea, very close (15 minutes by ferry) to Paros island Greece. Antiparos is actually at the heart of the Cyclades.
Maybe Tom Hanks, who bought a beach house there, years ago, knew something others don't?
In our recent week to Paros island, we decided to take a break from Paros beaches and take a day trip to Antiparos.
That is the great thing with the Greek islands in the Cyclades. You can be in one and do some hopping to Naxos, Mykonos, Santorini, Ios, Tinos, Milos and so many more.
Ferry from Island of Paros to Antiparos Greece
It is effortless and affordable to get to the small island of Antiparos. It is less than one nautical mile from Paros.
Ferries depart from the port of Pounda, which is near Parikia (Capital of Paros). That Punda port is not the same as Punda beach, which is not near Parikia. It simply has the same name.
These are local ferries that depart almost every 30 minutes, so either by car, bike, or foot, you will find your way in and through.
The trip time is about 15 minutes and you can just stay in your car if you like. You don't need to book online.
Another popular way is to book a day cruise from Paros to Antiparos. Such involves a series of activities along with swimming.
When you arrive at Antiparos, definitely visit Chora, the Cave, and swim at one of the beaches. For the latter, we preferred the Vathis Volos beach.
Antiparos Chora
Fifteen minutes after entering the ferry, you disembark at the port of Antiparos, where its main town is.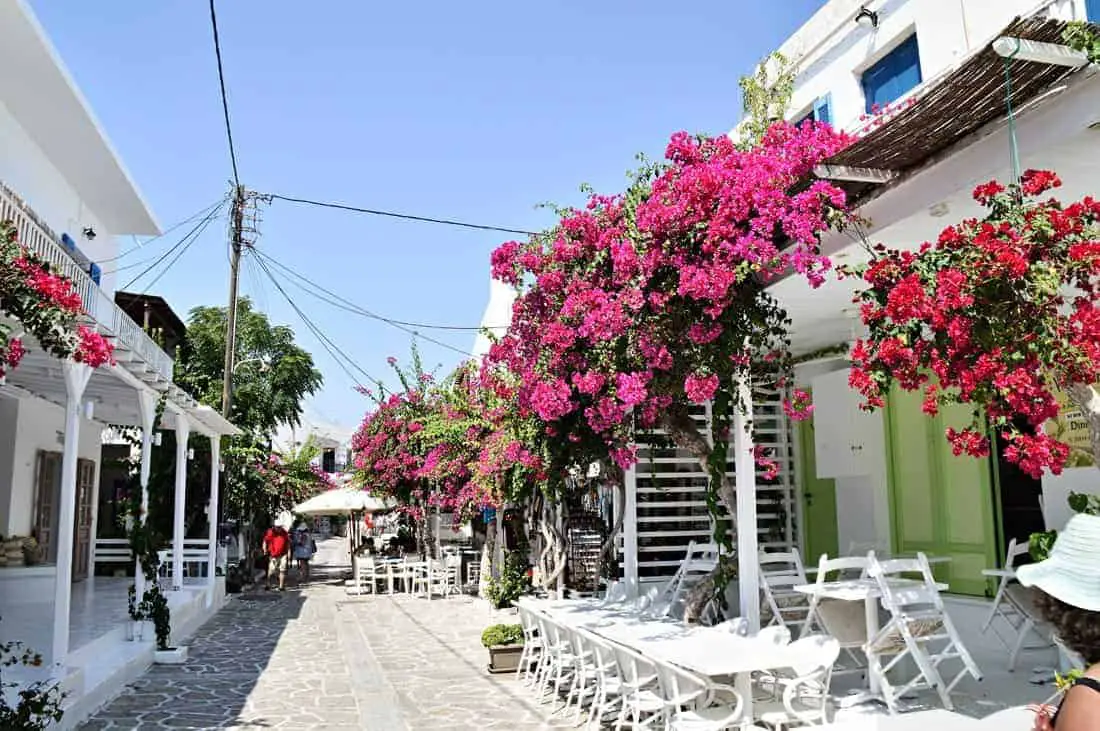 It is a typical white-washed Cycladic town; thus, it is gorgeous.
If you have a car, drive near to the end of the town & take any road to the left. You will find lots of parking spots in such areas, as it will be a bit difficult to park in the harbor.
Chora is beautiful to walk through. 
It is very picturesque, with lots of small cafes and small taverns and souvenir shops.
The Venetian Castle of Antiparos Chora
Inside Antiparos Chora is the Castle of Antiparos. You may not notice it directly as it is not a stand-alone castle. Instead, it is part of the town buildings.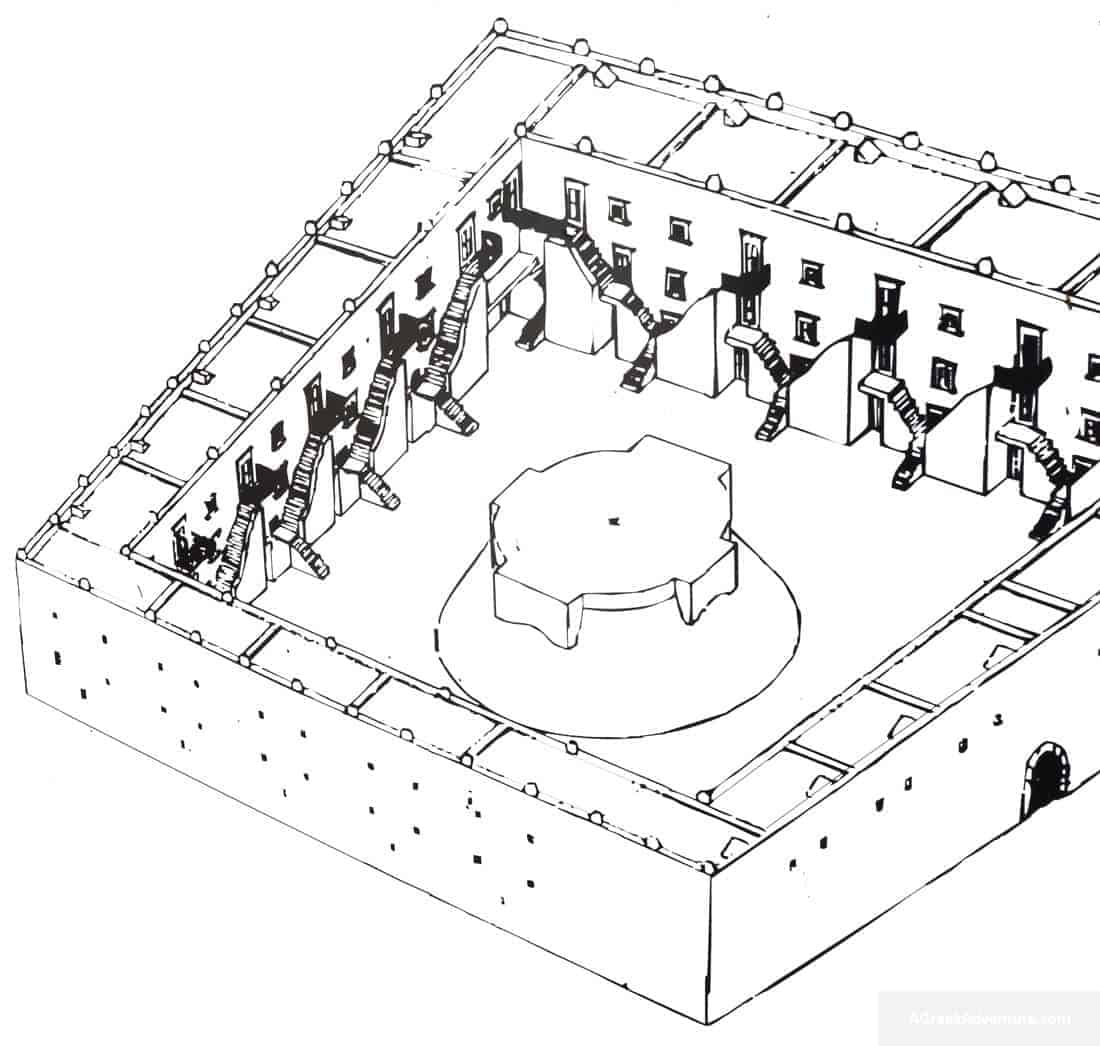 Some houses are occupied and are part of the castle, yet don't expect any ruins.
The castle was built as a protection measure against pirates, who were "fond" of Antiparos.
Another name for Antiparos Chora Castle is "Kastro" (means: Castle).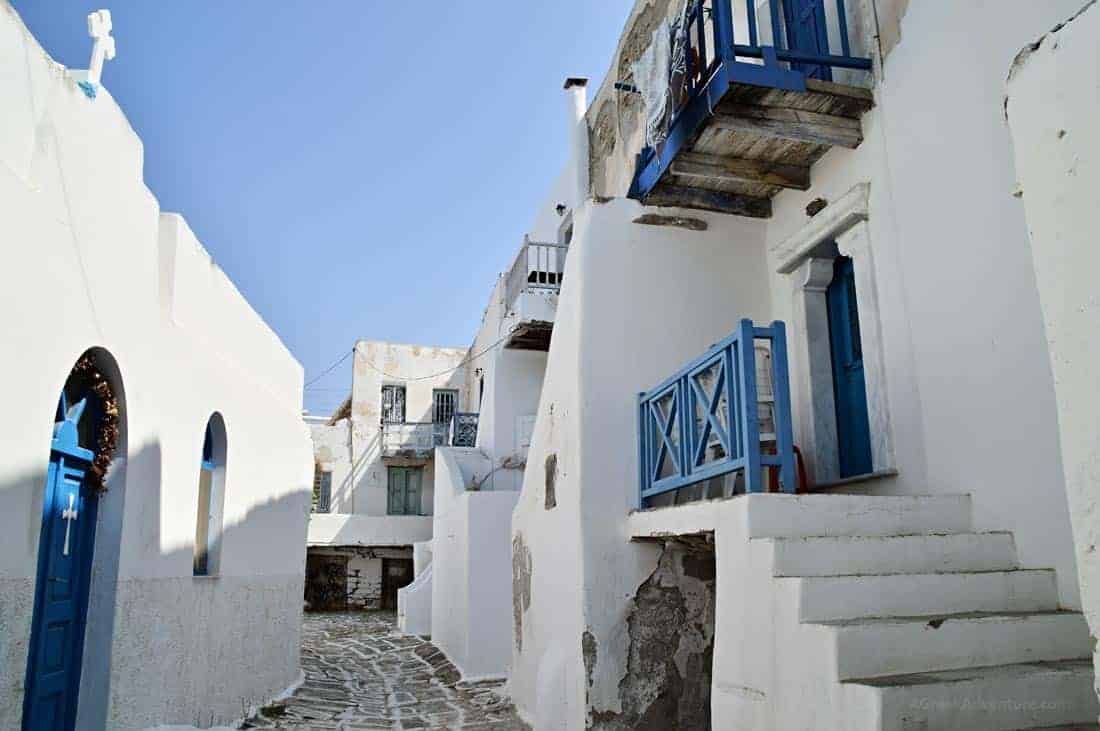 When you arrive there, walk all around it, to see how it was constructed with its inner and outer yards.
Antiparos Greece Beaches
Moving out of Antiparos Chora, head to the beaches. There are about nine excellent sandy beaches on Antiparos island, but since we were there for a day trip, we decided to pick one of them for our swim. 
All come with blue waters, and some come with turquoise waters.
We chose Vathis Volos. The reason for that was a friendly tavern that is next to the beach, along with the beach having calm waters and overlooking Despotiko island.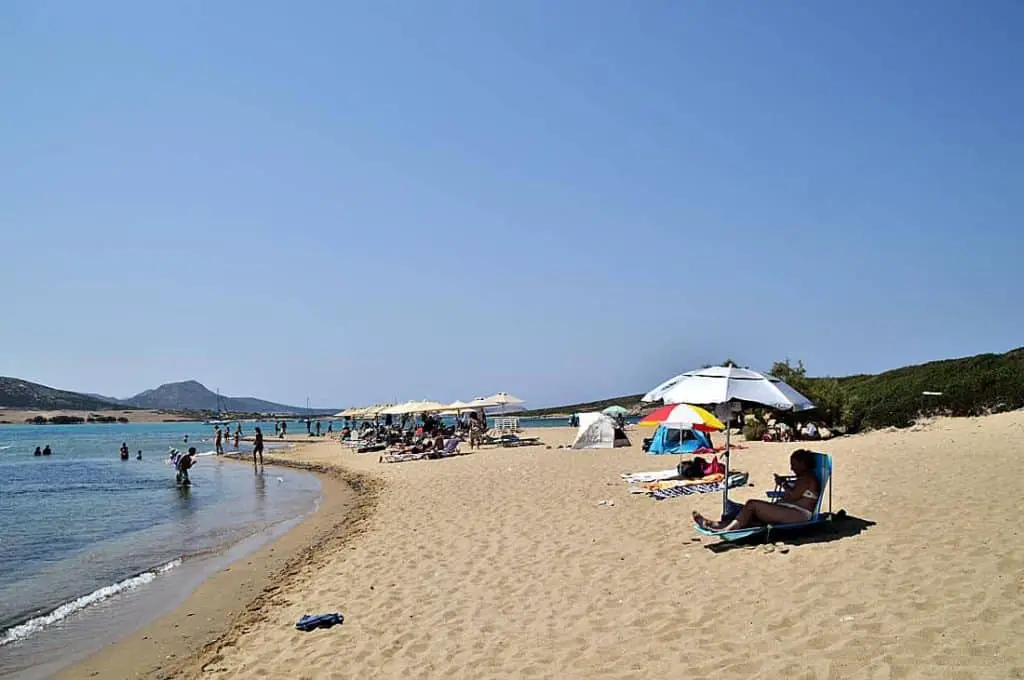 When you get hungry after your swim, choose the little tavern that is 5 minutes from the beach. The name is Captain Pipinos and the food is rather tasteful. The seafood here is so fresh that you can actually see and grab it!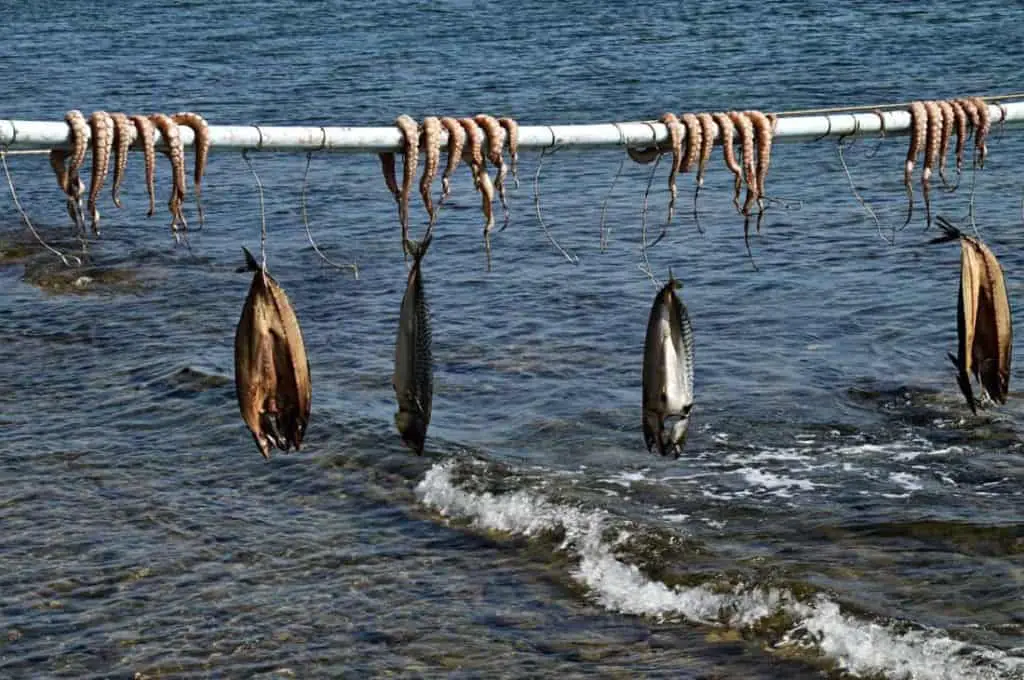 However, that beach -eventually- had no showers to wash out the salt from the sea and we prefer beaches that have such.
The other thing is that the beach had few umbrellas to rent and the sun was scorching. We managed to find one, though.
We also went to Soros beach and here is how it looks like.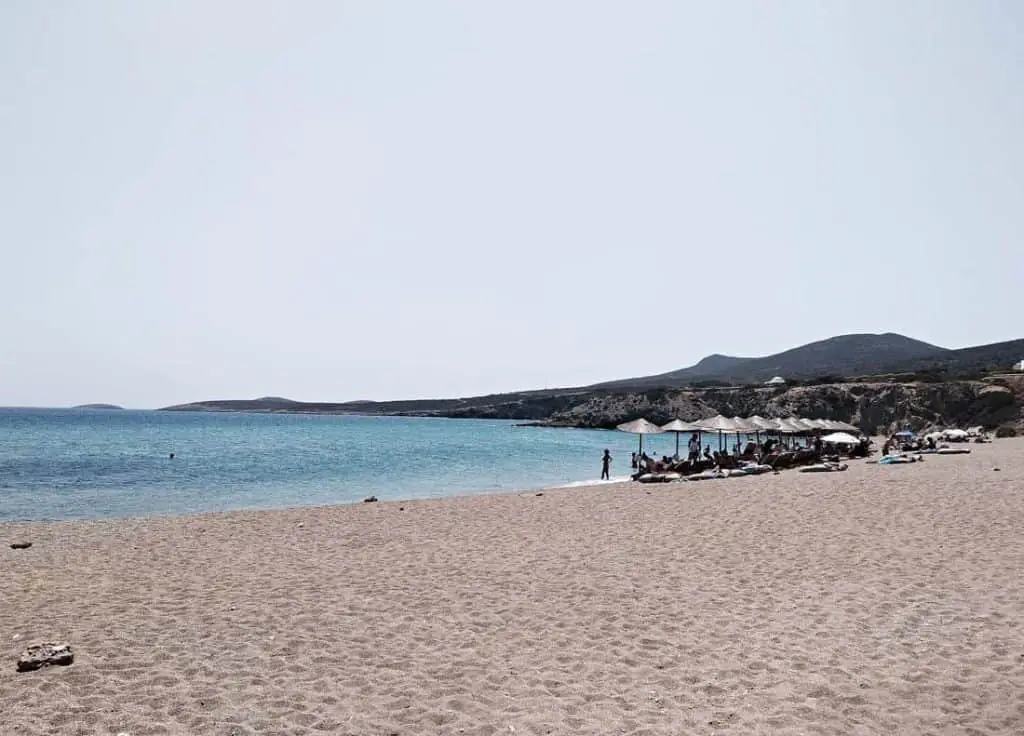 The other beaches in Antiparos are Glifa, Panagia, Psaralyki, Soros, Agios Spiridonas, Agios Georgios, Kako Rema, Livadia and the camping beach in front of the Antiparos camping.
Since Antiparos is a small island, all these beaches are quite close to Antiparos Chora (the main town).
Despotiko island
This island is in the southwest of Antiparos Greece. It also has some pretty beautiful beaches.
There are a few remains of ancient cemeteries and a temple dedicated to Apollo on the island.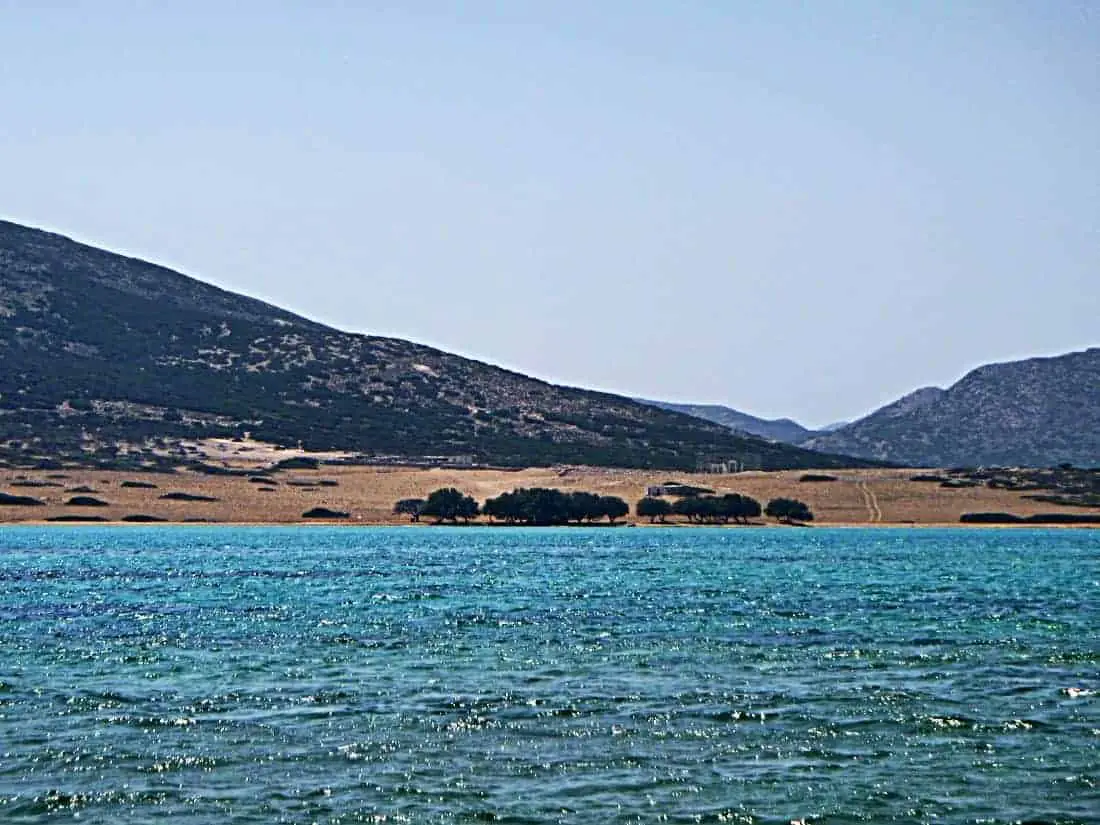 Despotiko remains uninhabited today. It can be reached by tour boat from Antiparos or Paros. If you go to Vathis Volos, you can rent a sea kayak and paddle your way there. It takes about 30 minutes with calm weather.
Getting Around Antiparos
The local bus network is pretty good on Antiparos island. They depart to and from various locations, around every hour, ending at approx. at 19:00
For beaches specific, there is "Oliaros" bus. There is a bus from the Antiparos port to the Antiparos beaches. It is a transportation agency offering all kinds of transportation (even helicopter).
The Cave of Antiparos Greece Island
The cavern (cave) of Antiparos is one of the most prominent places to explore on the island. It is also called the Cave of Agios Ioannis church and is around 8km from Antiparos town (Chora).
The oldest stalagmite in the cave is located at the entrance and is estimated to be around 45 million years old. That is also believed to be the oldest stalagmite in Europe.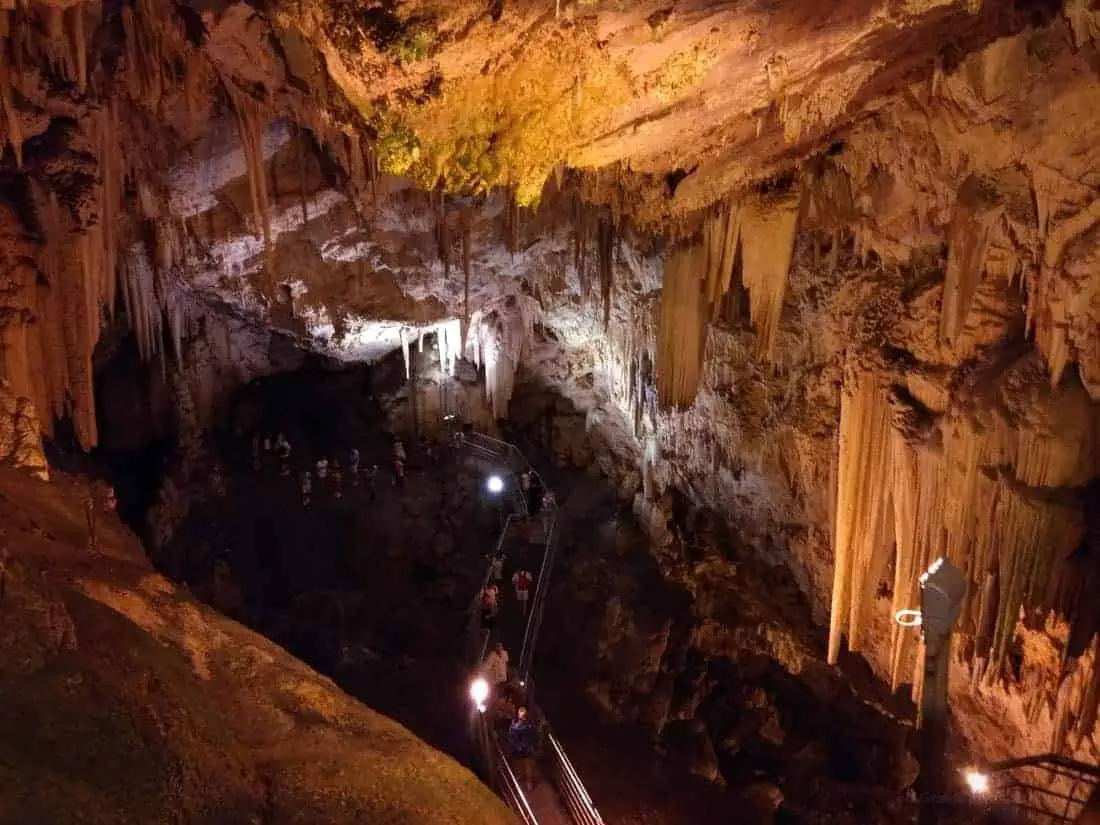 The formations of stalactites and stalagmites are no less than spectacular. 
The descent to the bottom of the cave involves going down 411 steps (and get back in the same way).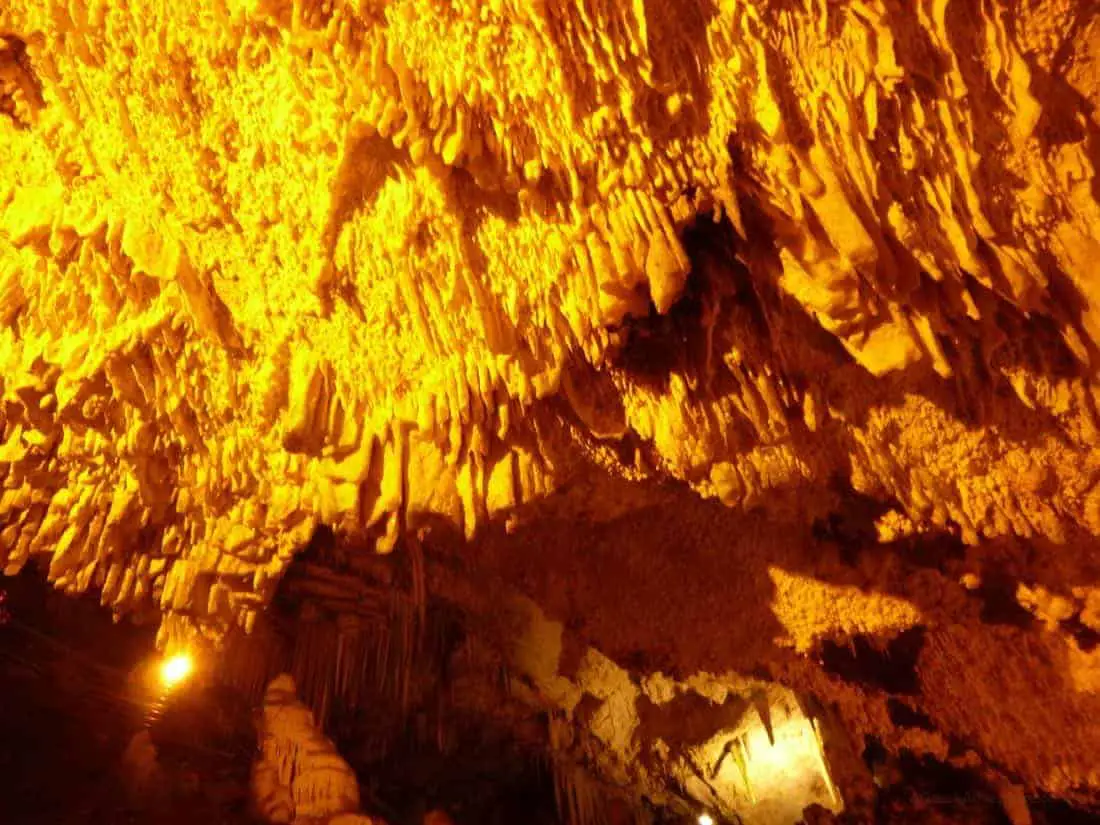 Entrance ticket is 6 euro for adults, 3 for children from 6 to 12 years old, and free under that age. The basic facts for the cave are:
Location: 171 meters above sea level
Cave area: 5.600 sq.m.
Maximum depth: 85 meters
Length: 89 meters
Maximum width: 60 meters
Number of stairs: 411
Temperature: 15 degrees Celsius
If you plan to visit the Historical and Folklore Museum in Antiparos Chora, then you can enter there with the same ticket and without paying extra.
Overview
Antiparos is ideal for a day trip (or a multi-day one) for those who want a secluded, peaceful island, away from any noise. 
This is depicted all over the island "energy." It is quiet and peaceful, keeping things simple and relaxed.
Next time you are in the Cyclades, do pay a visit.