Have you ever heard the Greek myth about Atlas? The mighty Titan had to bear the weight of the heavens upon his shoulders! If you don't have that kind of muscle, then you have some tough decisions to make about what to buy in Greece on your next trip or vacation! 
Greece, and the Mediterranean as a whole, are full of luminous treasures, delicious delicacies, and gorgeous crafts and handiwork. Choosing what deserves space in your suitcase is the most difficult part of any trip. Do you know where to focus your attention when choosing souvenirs on your journey to the Greek islands? Greece is famous for many things and souvenirs are one of them.
I've put together this gift shopping guide full of the best souvenir ideas for travelers. It's full of the best gifts and shopping tips for anyone looking to bring a piece of Greece home with them! Keep reading to learn about twenty of my favorite Grecian treasures that you can't get anywhere else on earth. 
20 Great Souvenir Ideas to Buy in Greece 
It's important to approach souvenir shopping with a plan so you can stay within your travel budget. Whether you like to bring home consumable gifts, wearable gifts, or ornamental gifts, this list has something that you can only find in beautiful Greece! When you know what to look out for on your travels, you will be able to prioritize and bring home an armful of memories from paradise. 
1. Greek Honey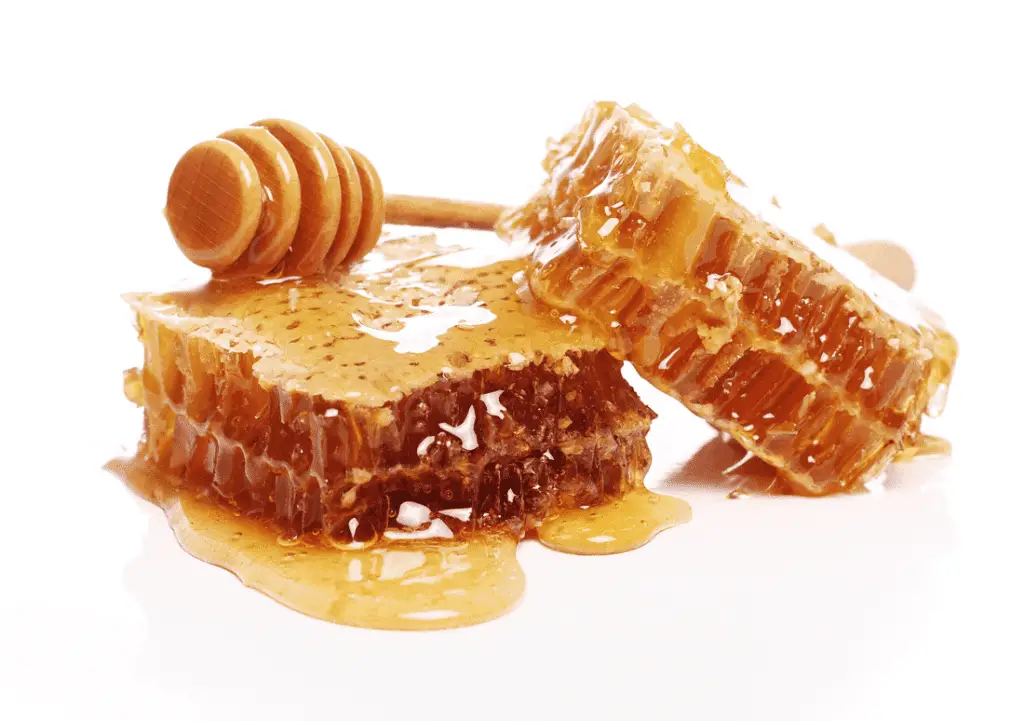 Have you heard about "ambrosia?" You may have heard it described in Greek myth or legends as the food of the Gods! It's also the name that modern Greek citizens use to describe their unique, decadent local honey. 
If you can only bring home one variety, I suggest the silky, amber-colored thyme honey. It has a unique fragrance that is unlike anything you will experience stateside. The best part of buying Greek honey in Greece is that you can find it in bulk for surprisingly low prices! Check this article for Greek food.
2. Olive Oil and Olives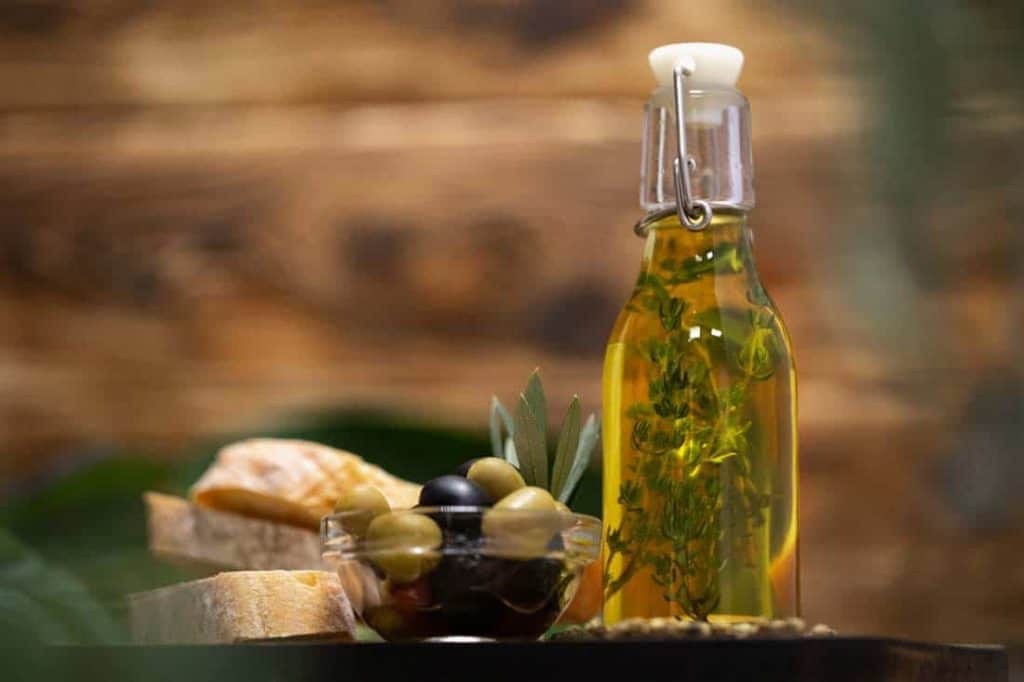 Did you know that a single act performed by the goddess Athena is responsible for its name? The Greeks believe that she gifted the city an olive tree! Since antiquity, uniquely fresh, aromatic olive oil has been a staple of Greek cuisine. 
Greek olives, too, are world-class. They come in a wide variety, and no two taste quite the same. My favorites include plum olives, Cretan green olives, and Kalamata black olives. 
3. Greek Coffee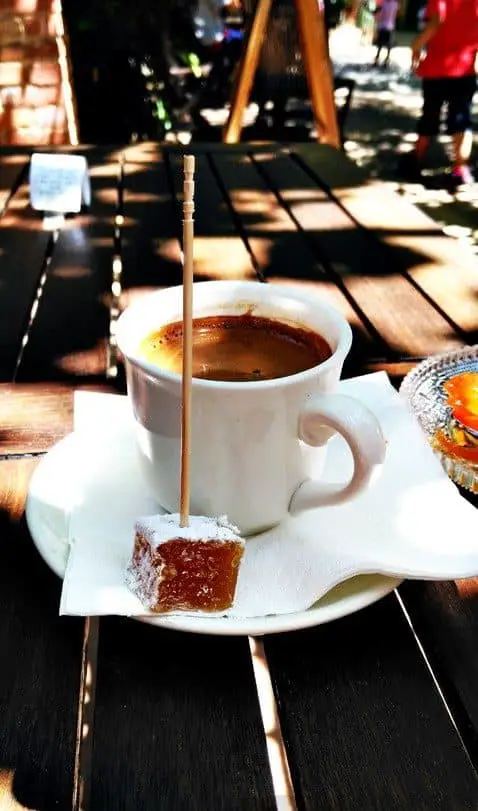 Preparing and drinking Greek coffee is a unique experience, as it's prepared over an open fire in a special pot: a briki. Greek coffee has such a unique flavor and aroma that locals serve it in tiny cups so they can savor it. 
4. Greek Herbs and Spices

It's a great idea to buy herbs and spices in Greece because they are both unique to the islands and significantly more affordable! Best of all, even familiar spices are available in uniquely high quality that it's almost like tasting them for the first time!
I suggest fresh oregano, marjoram, mountain mint, and stinging nettle. When you dine out in Greece, you'll learn plenty of new ways to season your favorites at home. 
5. Greek Traditional Pasta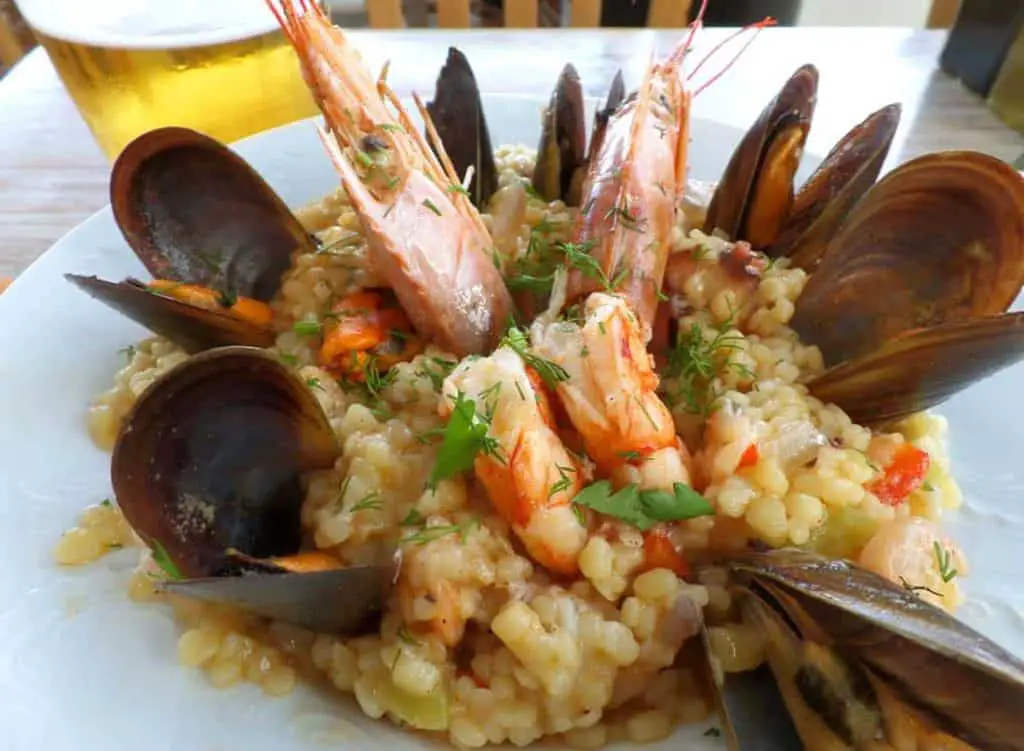 You might not think of pasta when you think of Greece, but Greek pasta (made from milk, eggs, and wheat) is a local delicacy. You can find some of the most delicious varieties in Crete. I recommend trachanas (frumenty), which has a unique sweet but sour taste that you can't easily replicate. 
6. Greek Sweets
If you like baklava, you're in luck – there are plenty of similar treats where that came from! Greek sweets blend the flavors of the entire region. The locals make their treats with sweet syrups, decadent nuts, and the sharp, specific taste of sesame seeds.
Greeks serve a special treat on teaspoons, often with coffee. These will hit the sweet spot without too many added calories! 
7. Greek Spirits and Liqueurs (Ouzo and Raki)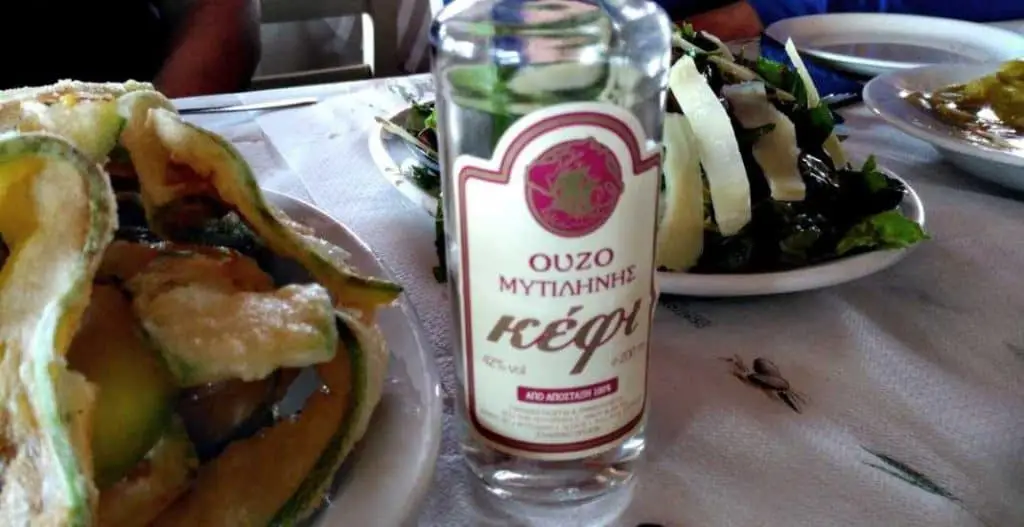 Ouzo, a neutral alcohol distilled with aniseed, is the most popular spirit that you can find all over Greece. If you want something a little stronger, raki is a highly alcoholic liqueur distilled from pomace. 
8. Mastiha Products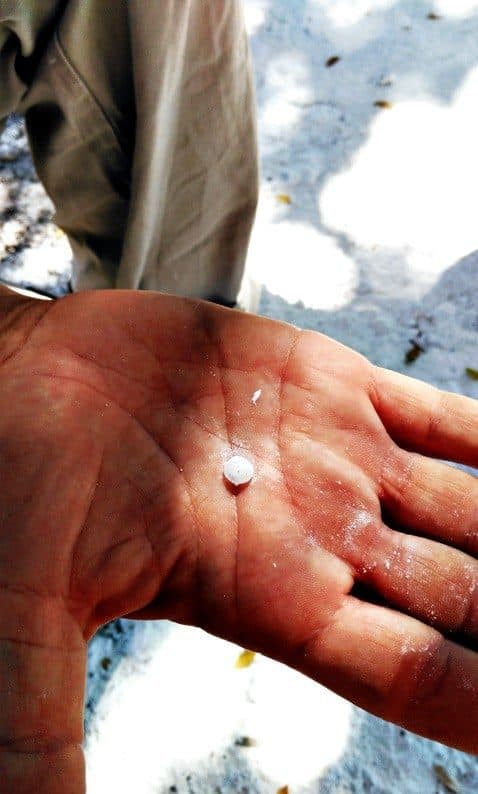 The Mastic tree grows on the island of Chios and nowhere else on earth. It is fragrant and used to make a variety of products, ranging from spirits to cosmetics. I am personally fond of the unique flavor of Mastiha chewing gum (Mastic gum), which you won't find anywhere else in the world! 
9. Greek Handmade Leather Sandals and Accessories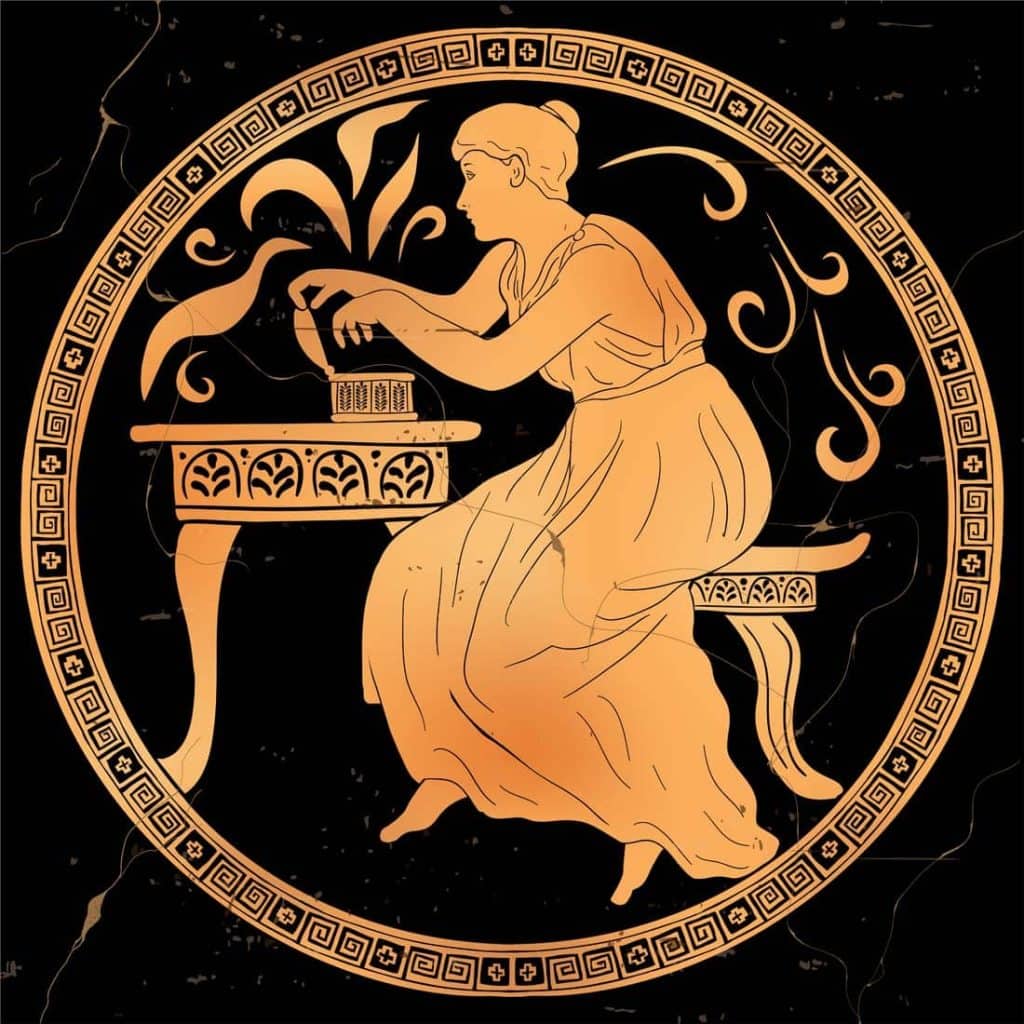 Look at any piece of Ancient Greek art and you'll notice that every figure has something in common: a great pair of Greek leather sandals! You will want a pair of these to wear during the warm Grecian summers. You can find ancient recreations or contemporary new styles all over the country. 
Northern Greece in particular has a tradition of working in leather, so you can find bespoke accessories ranging from bags to belts, too. 
10. Traditional Clothing
The culture in Greece has been shifting for thousands of years and in that time, many unique fashions have emerged. I have come across the Greek fez, the popular tsarouhia slippers, and even ancient, tunic-inspired fashions. 
11. Mati (Evil Eye) Wards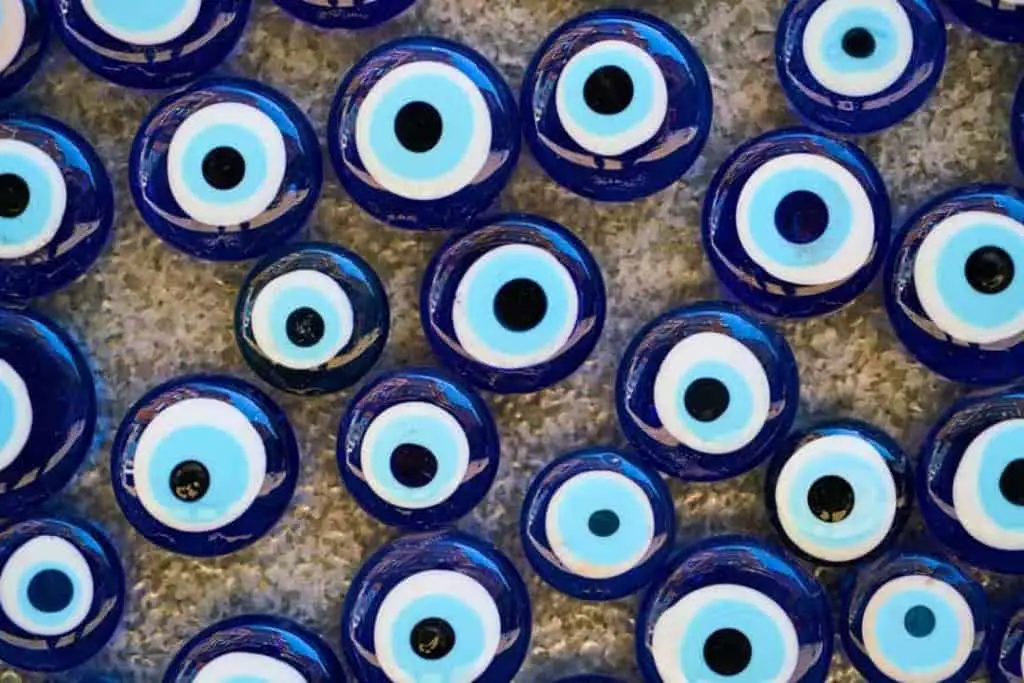 You will see these blue evil eye wards wherever you go, and it's hard to resist warding yourself against bad intentions. It helps that these Mati wards are striking, often handmade, and ubiquitous with Greece. You will find this symbol on all sorts of jewelry and decorative objects on the streets and in the shops. 
12. Jewelry
Greek culture has survived a brilliant range of historical eras, and jewelry trends have shifted and changed throughout. If you like more ancient styles, you can find jewelry featuring Minoan snakes and archaic spirals. 
13. Cosmetics
Greece has a reputation for the purity of its natural ingredients. That makes Greek cosmetics safer and more skin-friendly than many alternatives.
The two brands you're likely to find are Apivita and Korres. They smell delicious and come in beautiful packages, so they make wonderful gifts. 
14. Komboloi or Worry Beads
You will probably see worry beads for sale anywhere you go in Greece. They are a cultural staple, known for the unique sound that they make when handled. While many imports and commercially made options are out there, you can only find handmade, museum-quality komboloi in the country itself. 
15. Ceramics and Pottery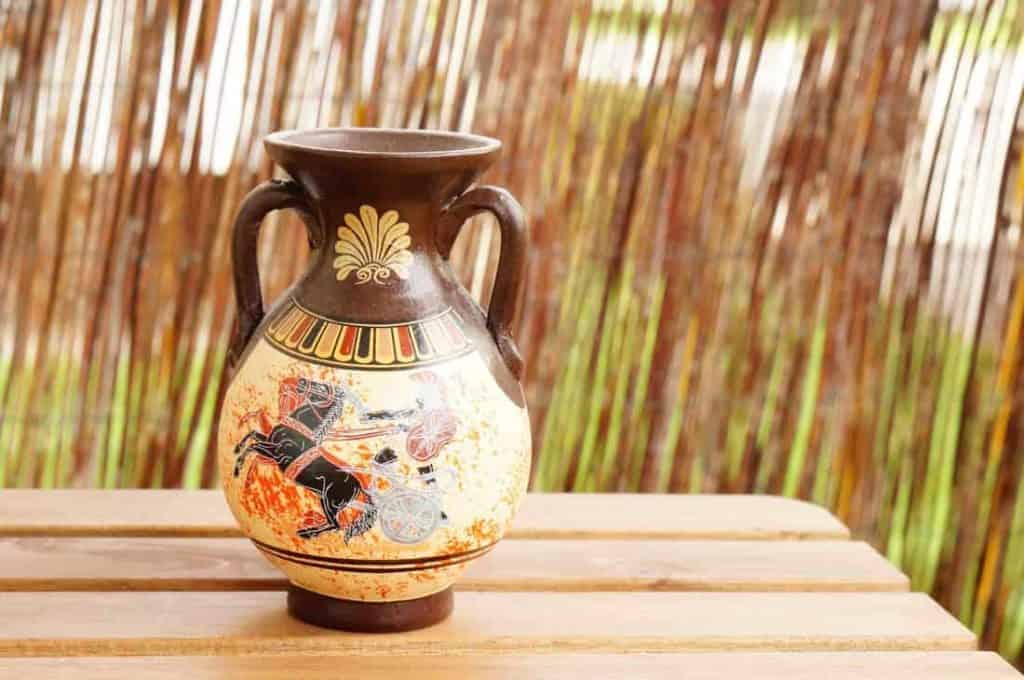 If you walk into the Greek gallery in any museum, the first thing you'll see is ornate pottery. Crafting ceramics have been a Greek tradition for millennia, and it continues today. You can find a variety of hand-drawn vessels, often crafted by living Greek artisans. 
16. Greek Instruments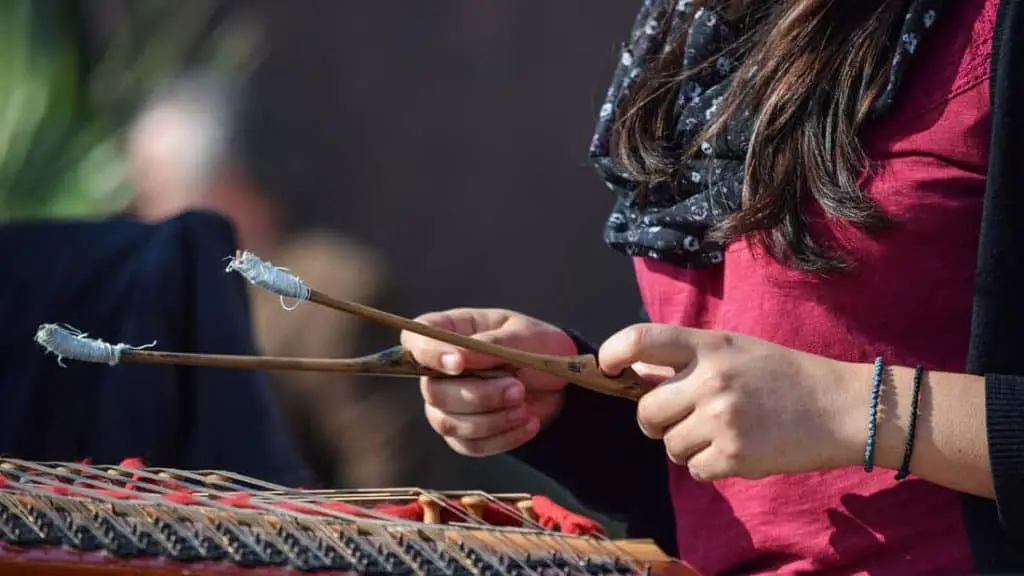 The most iconic Greek instrument is the bouzouki (or miniature baglamas), with a sound that you will associate with your trip! You can buy both colorful, handcrafted instruments while you're on the isles and learn to play once you get home. 
17. Products Made From Olive Wood
You won't find many olive trees outside of Greece, making gifts and souvenirs made from its precious wood rare and unique. They are sturdy and can last for lifetimes. You can find once-in-a-lifetime gifts ranging from handcrafted olive wood bowls to brilliant olive wood chessboards. 
18. Greek Religious Artifacts
Religion is a major theme in Greek art, and Greek religious artifacts are some of the most iconic and striking. You will want to look out for Byzantine art in particular, which was likely made while the artisan was deep in intense prayer.
19. Replicas of Greek Artifacts
When your loved ones think of Greece, some of the most famous artworks and artifacts will likely come to mind. Why not bring home a replica made by a living Greek artisan? You will be able to support living artists and honor Greek culture with a single gift!
20. Backgammon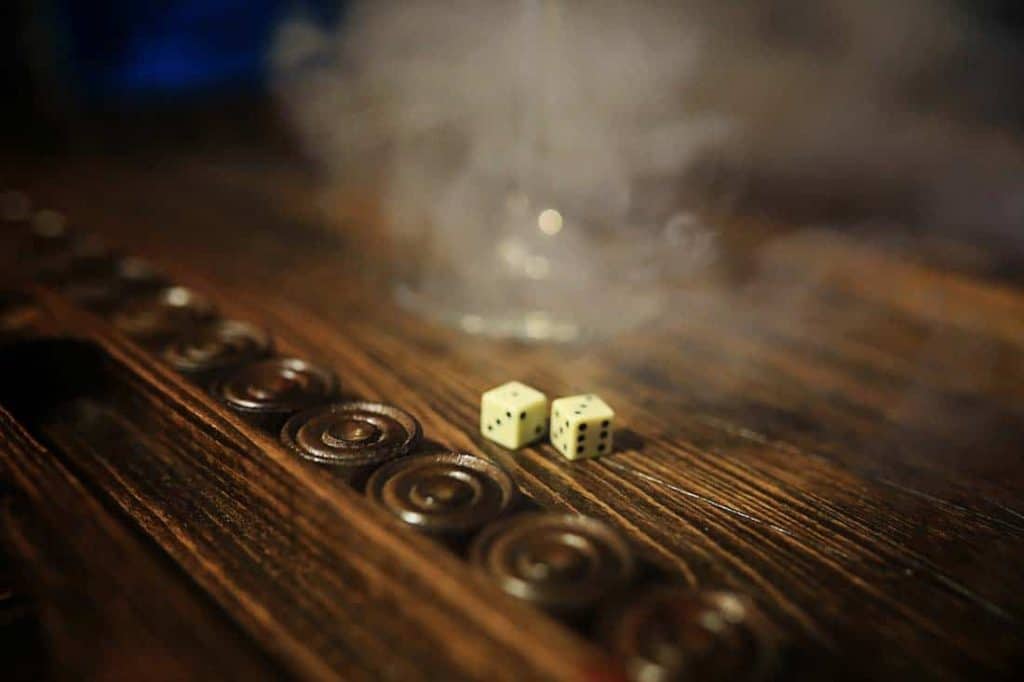 Greeks call the game of Backgammon "tavli." You will notice the locals playing, often in public spaces like parks or at cafes. Each wooden case is handmade with quality Greek ingredients, and you can share the game with loved ones once you get home. 
Frequently Asked Questions
Do you still have questions about shopping on your Greek vacation? I've gathered a few of the most common questions about gift shopping, Greek-style! 
1. What Is the Blue Eye in Greece?
Like the Greek Gorgon Medusa, many Greeks believe a single look is enough to curse you! The evil eye, or Mati, is protection against such a curse. This striking symbol has been in use since the 6th century BC, so it has a lot of history behind it! 
2. Are Things Cheap in Greece?
Greece may look ritzy, but I've found that it's one of the more affordable European destinations. Unless you are choosing luxury hotels and destinations, you can see all the sights on a shoestring budget. It's possible to get by for about 100 EUR per day – not bad! 
3. Is Greece Cheaper Than Italy?
If you really do load up an entire suitcase full of luxurious souvenirs, any trip will add up! On the whole, however, I've found that both hotels and dining in Greece tend to be less expensive than similar experiences in Italy. This is especially true if you plan to stick to larger tourist cities such as Athens, Santorini, or Crete. 
What to Buy in Greece on Your Fantastic Journey!
Even when I travel with an entire piece of luggage dedicated to souvenirs, I have some tough shopping choices to make while visiting Greece! Once you have tasted the cuisine and bathed in the brilliant aesthetic, you won't want to leave any of it behind! This list is just a small slice of what to buy in Greece if you want to bring a little bit home with you. Read which are the best months to visit Greece and why.
If you're still dreaming about your Mediterranean trip, Mindful Travel Experiences has plenty of blog posts that can help you picture yourself there. Check out the rest of my posts about Greece so you can be as prepared as possible for your travels!
If this post helps you in choosing what to buy in Greece, please consider the following related article below: