Visiting Santorini and wondering what the best place to stay in Santorini is? Wait no more! Here are all the details per traveler type regarding the places to stay in Santorini.
No visit to the Mediterranean is complete without a stopover in the Greek islands of Santorini.
The place is charming, warm, and provides uninterrupted views of the adjacent oceans.
That is not to mention that it is bombarded by a stream of gentle sea breezes from all four corners.
This combination of factors makes it all the more inhabitable and great for relaxation.
Knowing where exactly to stay while on the island chain is therefore vital.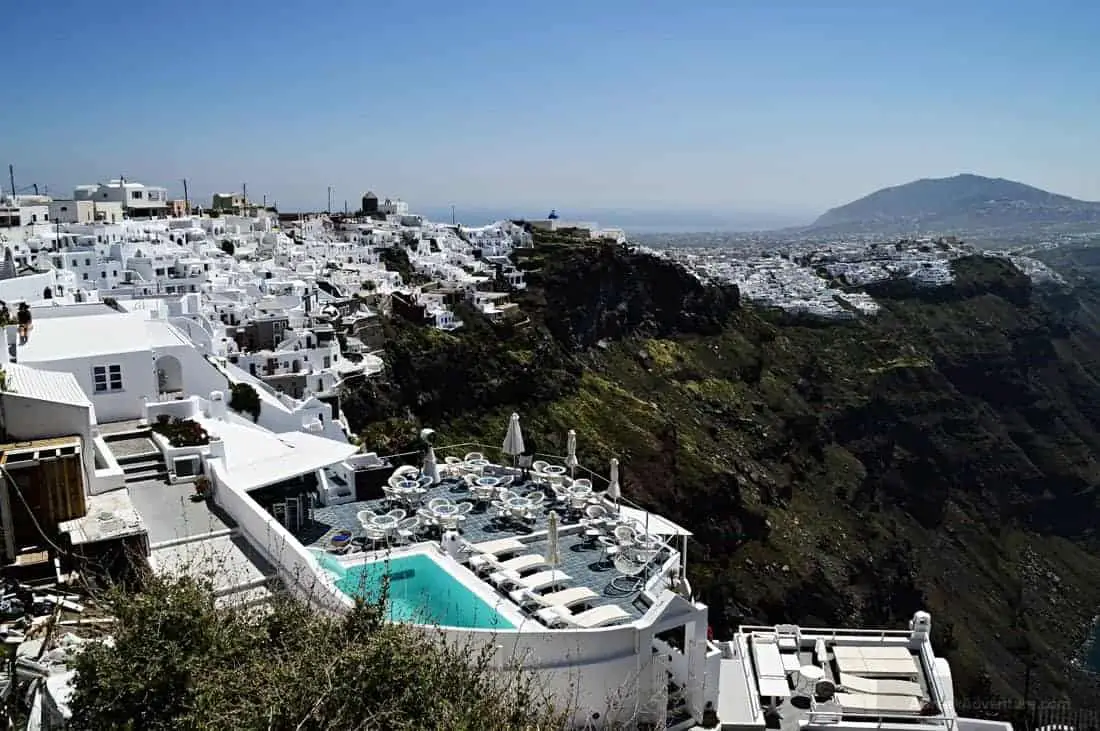 You do not want to either spend more, get too confused, or end up in the wrong place to stay in a lousy accommodation facility.
A suitable and pertinent guide of this kind is, therefore, by all means, called for.
What Are the Best Hotels to Stay in Santorini?
We have delineated the various reasons a visitor may opt to spend his time in the islands and how to choose the best hotels in Santorini.
We have subsequently identified the accommodation facilities and regions within the island chain that may suit those specific activities.
As it pertains matters resources, there is a great divide between the east and the west sides of the island.
The east side confers excellent sunrise views and the adjacent Mediterranean sea, of course. Beyond these two resources, that portion of the island does not offer any more to a would-be visitor.
The west side of the island chain is by far the better and more resource-rich portion.
That is because it has so many resources that a would-be visitor may find fulfilling.
These include the breathtaking views of the caldera, the beautiful sunset view, the adjacent ocean, and impressive cliffs, among others.
Regarding the above descriptions, some of the best towns and localities to consider setting up the base while on the island are close to Fira or Oia, Imerovigli, and Firostefani.
They also possess numerous accommodation facilities that are available at outstanding fees and resource combinations.
Some of these facilities include Cosmopolitan Suites, Grace Santorini, Tsitouras Collection, and Maregio Suites.
They are more likely to yield you breathtaking and uninterrupted views of the ambiance.
Click on all links mentioned in the post to explore your options and where to stay in Santorini.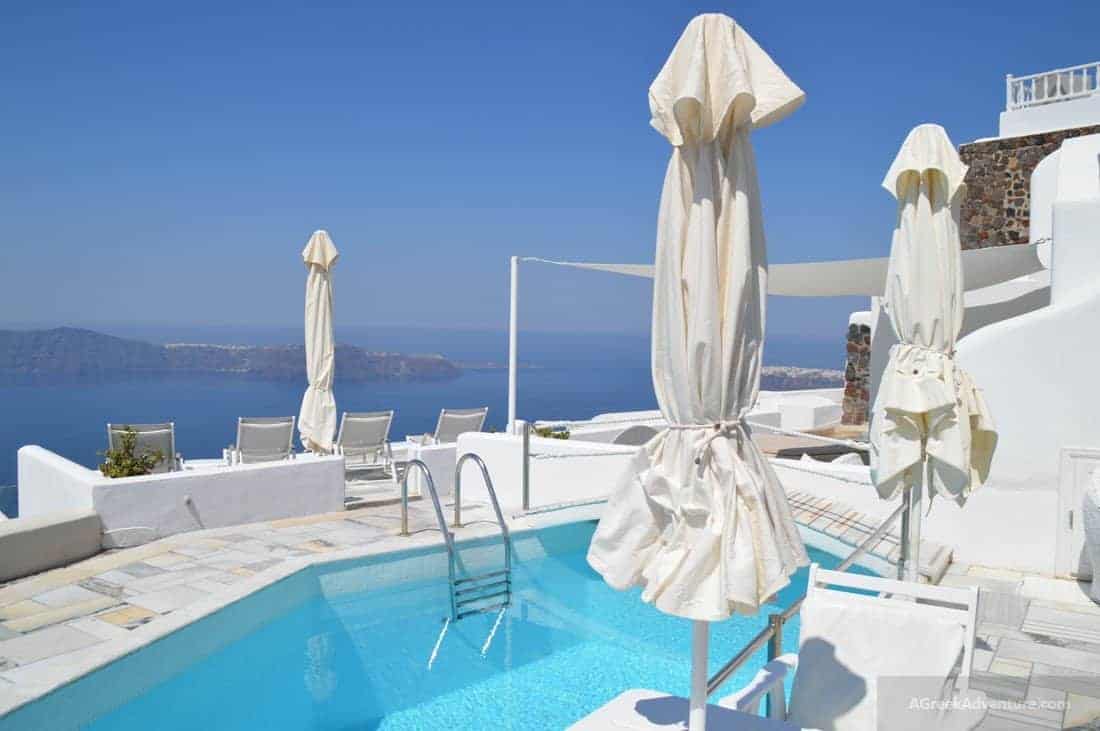 What is the Best Place to Stay in Santorini for a Honeymoon?
Have you recently been wedded or planning to hold a wedding? If so, you may wish to spend your honeymoon on the island and have all you need within a minute walking distance.
The island does have numerous spots that are great for honeymoon and other wedding-related activities. They dot the entire length and breadth of the island.
They also provide extra services like airport transfers, photography, private suites, and unhindered views of the surrounding environment.
Some with the most fabulous facilities Santorini Honeymoon hotels are
They possess all the resources required for a fantastic honeymoon experience. Moreover, some of them devote whole sections to matters, honeymoon, and honeymoon alone.
While planning for the honeymoon to the island, the summer would be the most appropriate time.
That stems from the fact that the island is less crowded at this time. You will thus find enough room to spend valuable time with your spouse.
The limited population also means greater privacy and diminished competition from other like-minded persons.
What is the Best Place to Stay in Santorini for Families with Kids?
If you are planning to visit the island with the whole family and kids, you too will be well taken care of and better to stay at locations where the beach is within walking distance.
The island is indeed dotted with numerous beaches, spots, and other environments that are great for kids and whole families.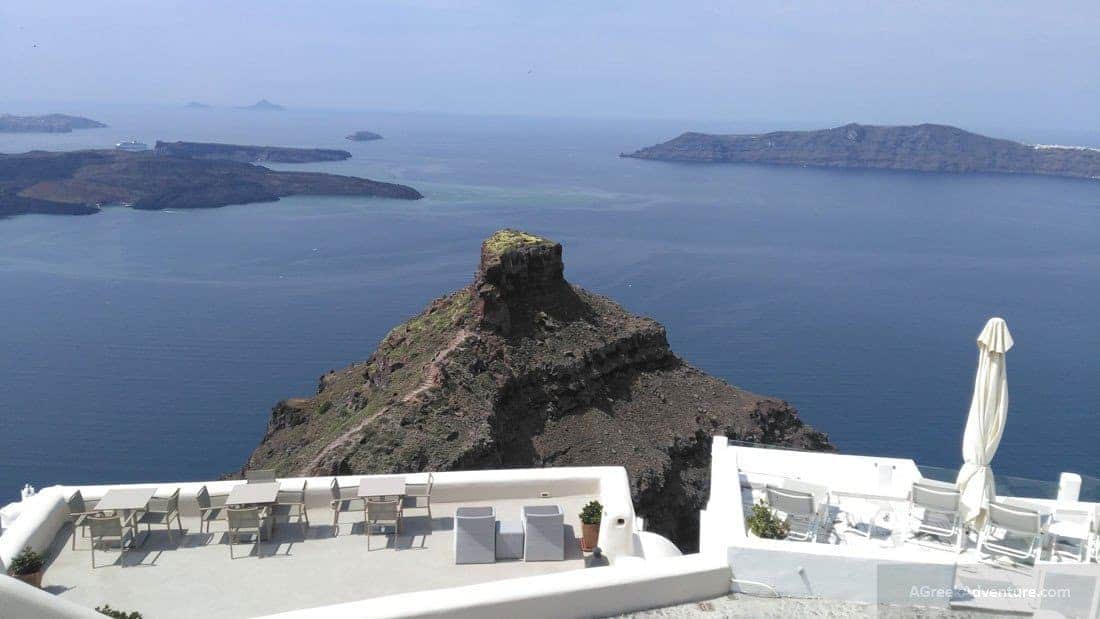 What's more? Some friendly hotels in Santorini, Greece, tours and travel companies, and other accommodation facilities are wholly dedicated to children and families.
By far, the most family-friendly places to stay on the island are those that adjoin the Aegean sea beaches of:
Read our post for the Best beaches in Santorini. There are hotels within walking distance.
These facilities enhance the activities of children and families in a variety of ways and means.
They have vast and secluded spaces for families to rest. Some of them devote whole segments of their compounds to matters children and children alone.
These include putting in place child gaming equipment like bouncing castles, swings, swimming in outdoor pools, and playgrounds wholly dedicated to young children.
They also tailor their charges and food services exclusively to the needs of children in mind.
What is the Best Place to Stay in Santorini for Couples?
Are you a couple that has already celebrated their honeymoon but has yet to start childbearing?
If you answered yes, then Santorini is also an island for your unique circumstance.
Regardless of your tastes and preferences as a couple, Santorini has a place to stay, especially for you.
It has a few adventurous trails, open seas, beaches, volcanoes, and other great sites that you may consider enjoying and exploring jointly.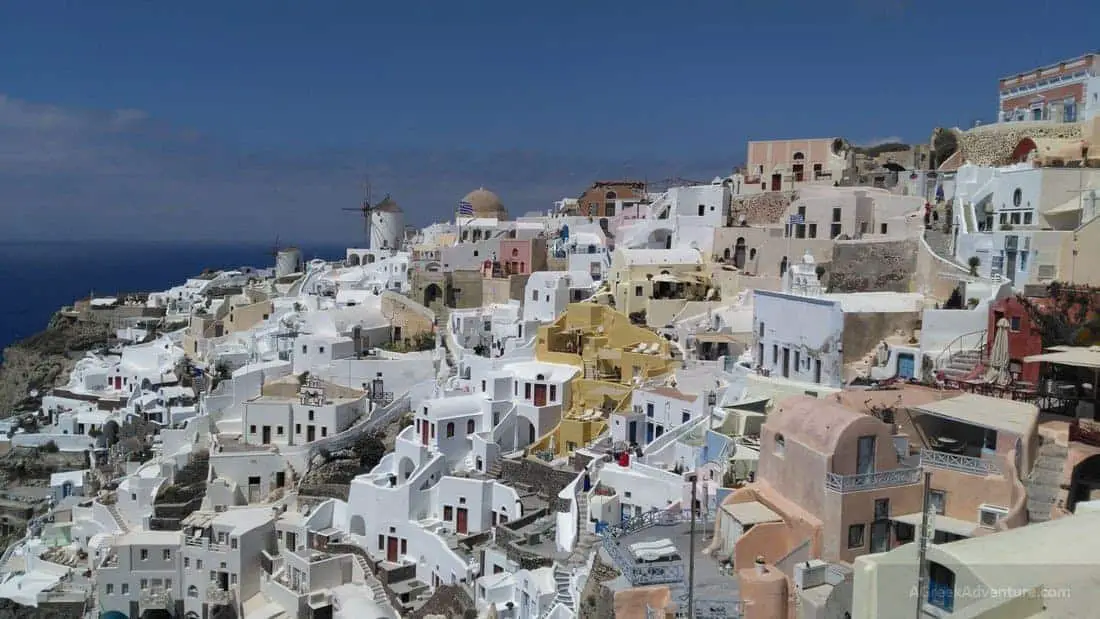 What's more? There are almost no restrictions as it pertains to capturing photographs and shots on the island.
That subsequently gives you the leeway to capture as much of the island as you possibly can.
The town of Fira (Thira) has an excellent nightlife. You might want to stay at the place if you are that kind of a couple that cherishes this kind of lifestyle.
It also possesses hotels with private pools and infinity pools, with excellent relaxation facilities.
If you do not have that much money to spend, you may consider setting up base at Karterados.
The area contains numerous cheap hotels for your consideration.
Best Santorini Hotels with Caldera (volcano) views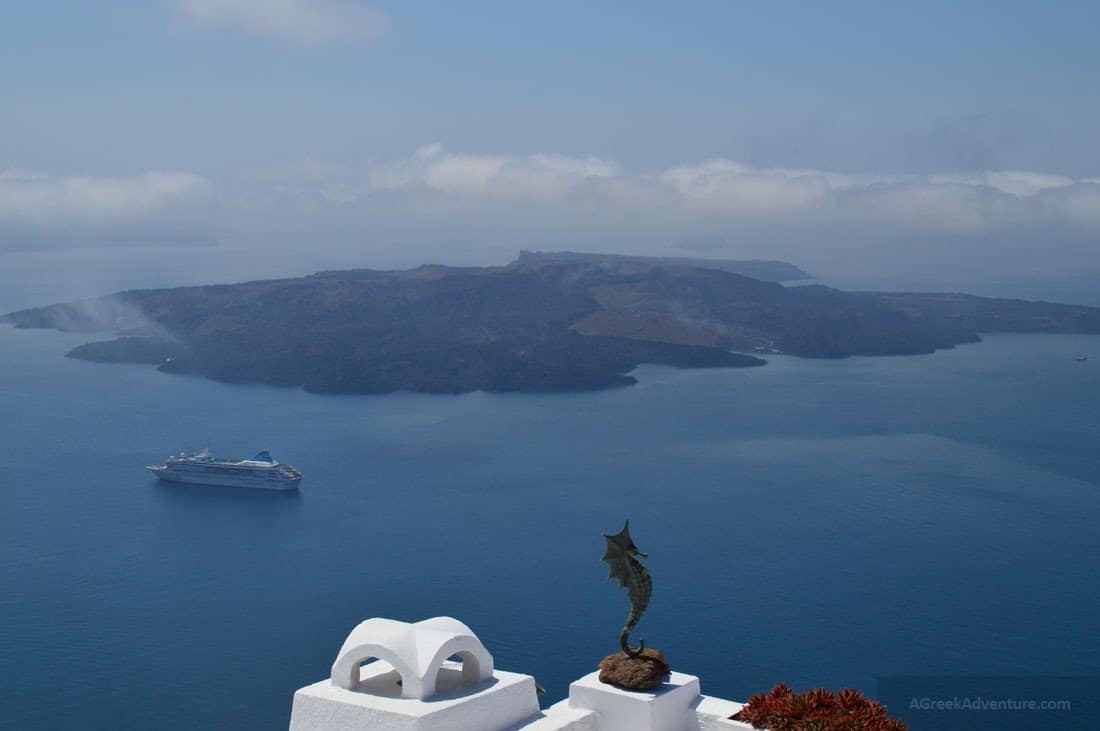 Indeed, the entire Santorini is in and of itself an active volcano.
Right next to the island is a lagoon that has an island that comprises an active volcano.
If all you want is to obtain exceptional and uninterrupted views of those volcanoes, you may consider setting up base in the following towns and cities:
Since most visitors to tour the island do so mainly to capture these views, the said areas are ordinarily the most expensive.
To obtain the best Caldera view in Santorini, consider booking these hotels:
…to mention but a few!
They have windows and balconies that overlook the respective caldera.
They thus enable you to view these features uninterruptedly and in the comfort of your hotel suite.
They also provide shelters just in case things go wrong.
Where to Stay in Santorini for Nightlife?
If you are a fan of everything nightlife, you have Santorini yet again for your consideration.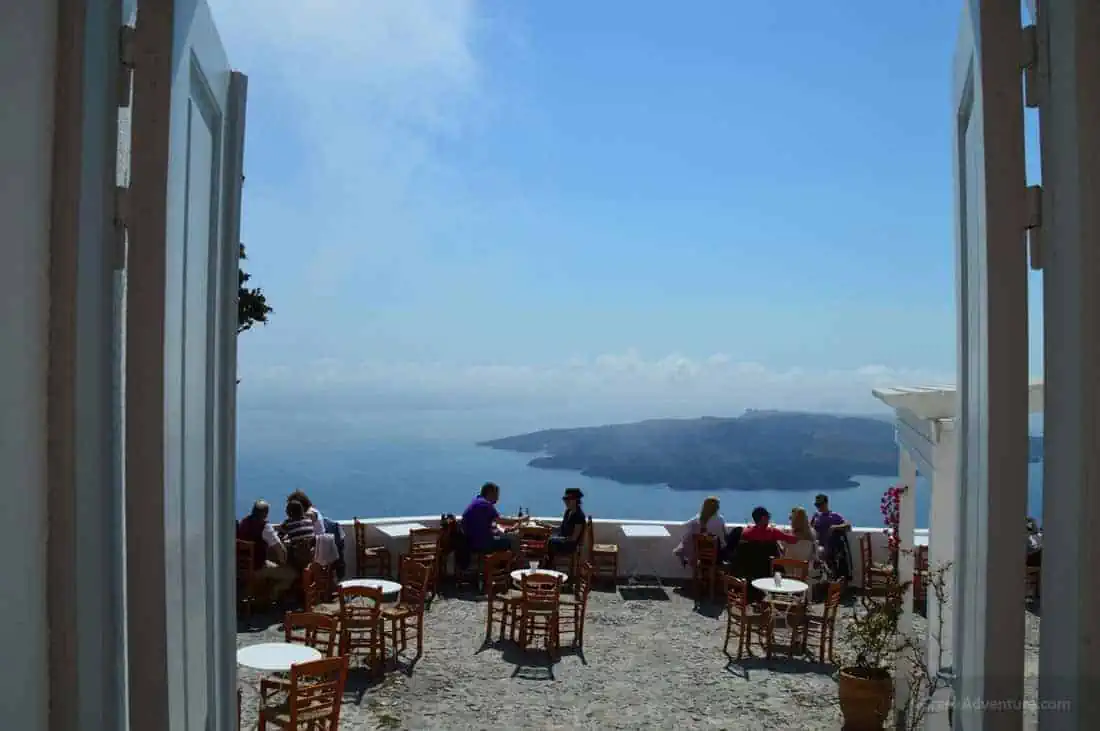 This island chain has numerous entertainment spots, joints, discos, restaurants and bars, and concerts.
These facilities are typically open every night.
They operate the entire night and serve a variety of menus geared to the nightlife enthusiast's unique tastes and preferences.
Moreover, these facilities also hold concerts, live performances, and other entertainment feats from time to time for any would-be visitor.
If your choice of where to stay on the island is mainly dictated by the need to leverage the nightlife fully, you have several accommodation facilities for your consideration.
The Cosmopolitan Suites (Fira), Kira Thera Jazz Bar, and Tango Bar Santorini are some facilities to look up to.
Of all the islands in the Santorini chain, no other comes next to Mykonos as it pertains matters nightlife. You may, therefore, wish to devote a substantial chunk of your time there.
Beaches & Accommodation
Given that the island is surrounded exclusively by water, it is by default great for everything beach life.
Read an excellent post for Santorini beaches from here.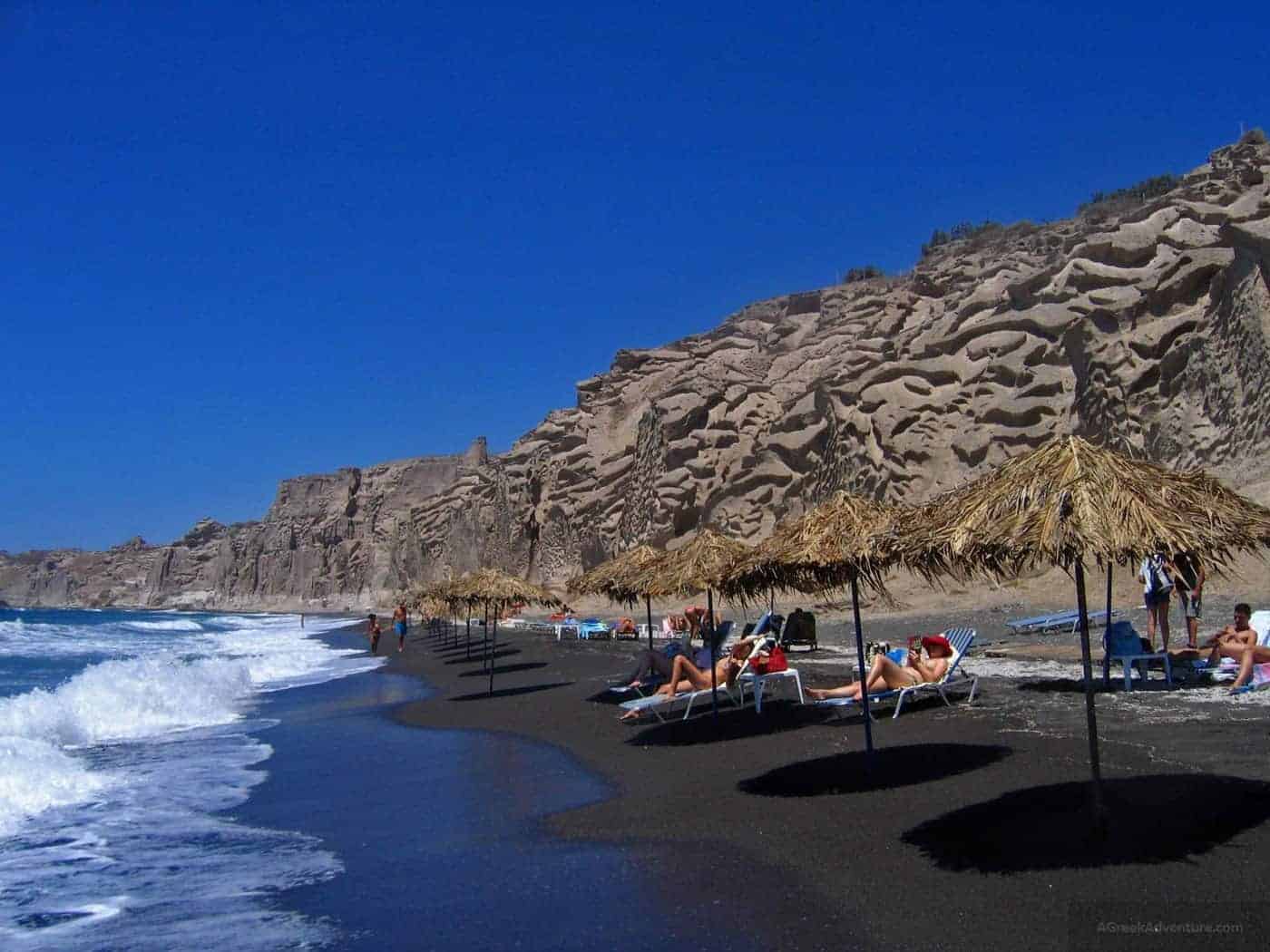 These beaches adjoin the Mediterranean Sea and possess clean sandy locations and hanging cliffs in their background.
They are clean and sheltered. They are also bombarded with solid sea breezes from time to time.
These make the beaches quite handy to anyone who cherishes a private and relaxed lifestyle.
Even though every length and breadth of the island contains beaches, some do particularly stand out.
These include the Kamari, Perissa, Oia, and Fira. Other than merely providing you with a place to stay, they are great to relax. The beaches also contain numerous other resources.
Read our post for the Best beaches in Santorini.
Some of these resources are pre-historic museums, old castles, ancient ruins, and breathtaking sandy beaches.
In your search for the most suitable beaches, you may consider giving them a topmost priority as they are more likely to satisfy your wishes appropriately and return higher value for money.
They are also more secure and private than most other beaches.
Seniors and People with Difficulty in Mobility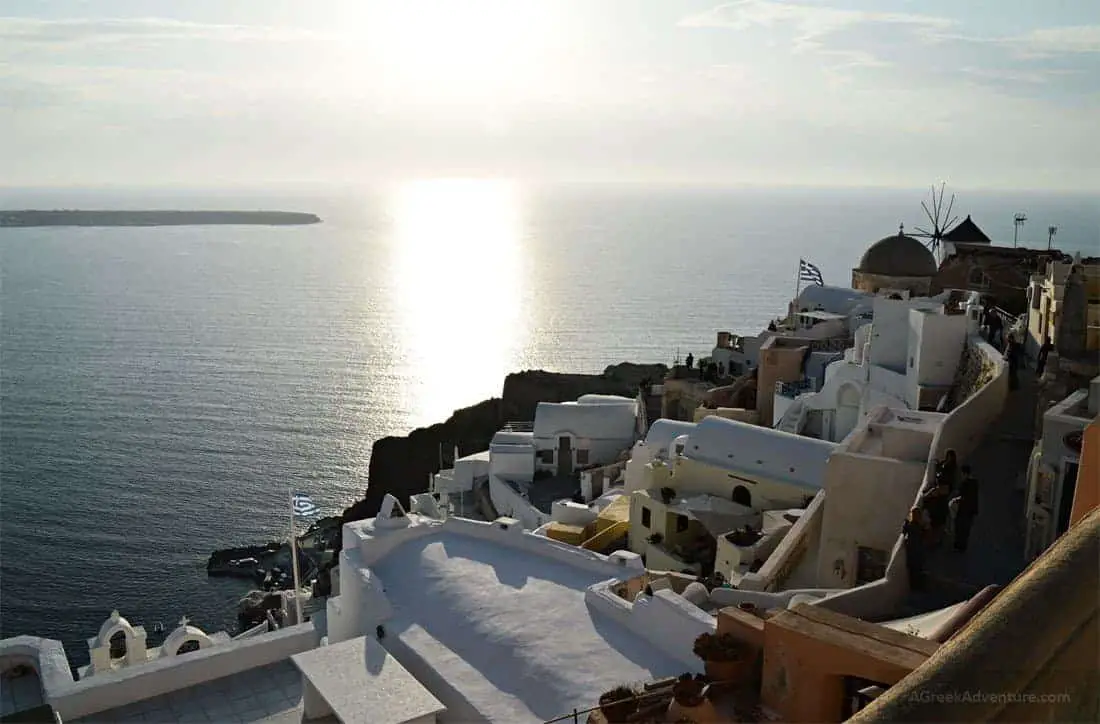 Santorini is a wholesome tourism paradise.
That is to mean that it caters to the needs of all cadres of persons.
These include elderly persons and others who may not necessarily be elderly but have issues with mobility.
It fits this bill perfectly because of possessing facilities that are friendly to the disabled and immobile persons.
On the whole, you are advised against touring the western portion of the island as the area contains numerous stairs that persons with disabilities may not easily tackle.
Instead, consider touring the eastern portions of the island.
Moreover, the best hotels in Santorini located in the eastern portions of the islands have facilities for the disabled.
These include:
You are advised to notify the hotels in advance of your intention to bring in a disabled person with you.
That is to let the management make an appropriate arrangement to this effect.
It is also to ensure that you find a place to rest your head on as most of these facilities are often over-booked.
Where To Stay in Santorini as Solo Traveler?
Whether you are traveling alone or in the company of others, Santorini has a place for you.
The island's facilities may be explored by whole families and single persons in equal measure.
Hiking Santorini, natural observatories, beaches, and town centers are all great to explore on a solo basis.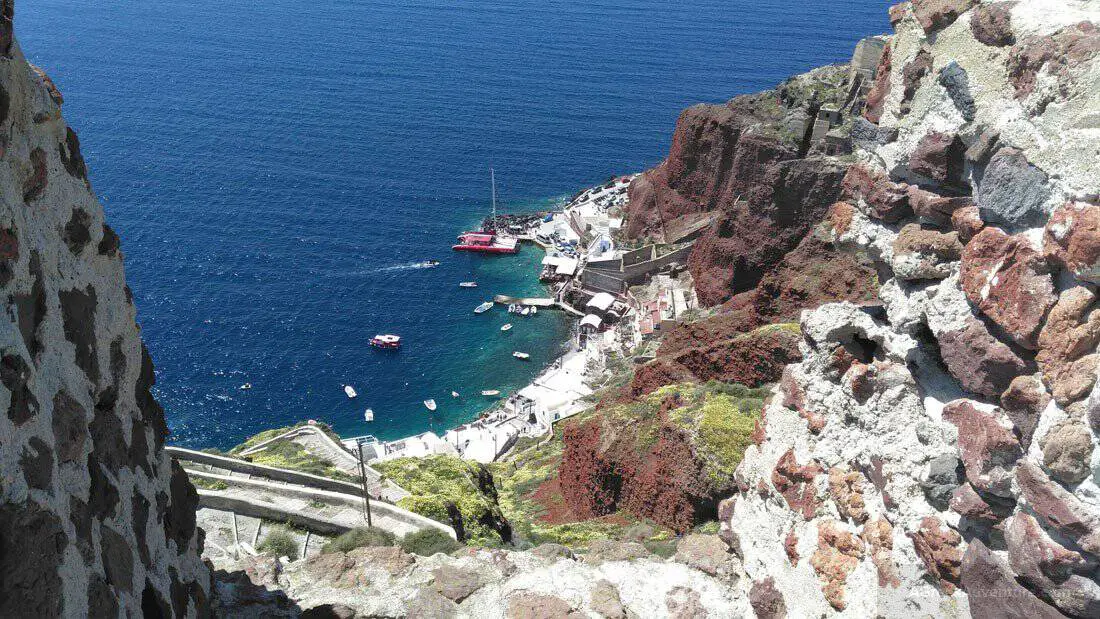 Moreover, it also has a vast array of accommodation facilities geared to the solo traveler in mind. It has some of the cheapest hotels you might find in the whole of Europe.
These charge as little as $27 per night. These are:
Because of this, you are planning for a holiday on the island is not so much of a colossal task.
All you have to do is identify the most convenient time for a visit and make the necessary bookings.
Cheap Holidays in Santorini
Lastly, the island is also suited for cheap holidays.
It has numerous hotels and accommodation facilities that are exclusively intended to make this a reality.
As you may have seen from the preceding, it is dotted with numerous cheap hotels that are easier to afford.
The village of Pyrgos is an excellent option too.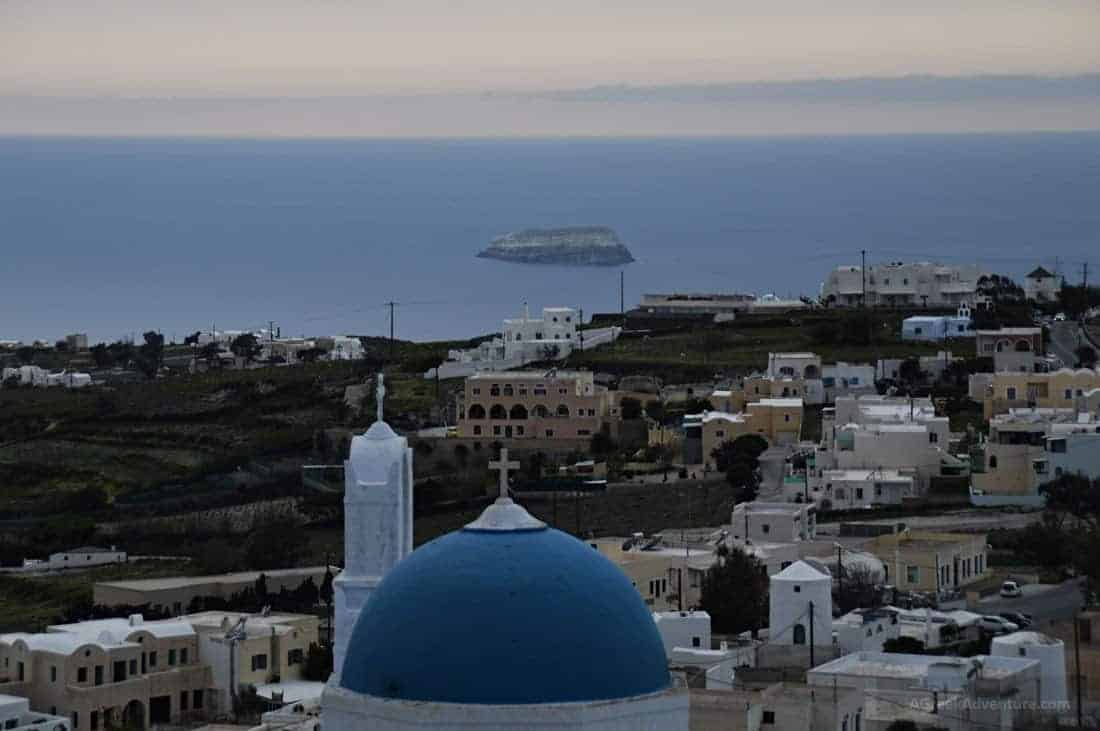 Quite a number of these hotels also have cheaper packages to purchase because of being formulated with the cash-strapped tourist in mind.
The Kavalari Hotel (Fira) and the San Giorgio (Fira) are perhaps two of the most outstanding hotels.
If you are short of cash, do not hesitate to spend a portion of your time on the island.
Conclusion: What is the Best Place to Stay in Santorini?
We could go on and on and on.
That is because the island has many accommodation facilities and tourist opportunities. Owing to the limited space and time at our disposal, we inevitably had to stop there.
From the preceding discussions, it is quite vivid that a visit to the islands at least once in a lifetime is, by all means, a must.
If you have never contemplated spending a chunk of your time on the island, this is the time to draw up plans to that effect.
See all our Santorini-related posts from here to learn how to get there (from Athens, Crete, or Mykonos) and what to do in Santorini. 
Given that the island experiences a surge in tourists during the peak seasons, the accommodation facilities may often run out.
To be on the safe side, you would instead start planning early.
It would be best if you also insisted on booking in advance to ward off the possibility of finding no accommodation left for you.
Before you start planning for your upcoming visit, kindly consider sharing this information far and wide.
You do not want to be the only one benefiting from the information provided here.
All the best in your endeavors as you start planning your journey.
If you liked our article for the best place to stay in Santorini then also read Ferry From Crete To Santorini – 2023 Ferry Travel Guide.