You want to come to Greece. Here is the Greece bucket list of 40 things to do so that you can plan. Important notice: To do them all you must visit again and again. Yet, we promise it will be enjoyable. For a timeline of the history of Greece, see this link.
Why Make a Greece Bucket List?
Many people have heard of specific locations in Greece. The most popular ones are the Greek islands. However, Greece is way more than the islands. Yes, there are 6000 of them, but that's not the only thing to do or see.
When you start a bucket list for Greece, try to be as open as possible. Yes, you will have to add Athens as part of your trip (you must do that), but you will find out that you can visit the country numerous times and experience a different part of it.
There are many things to do in every single part of the mainland. Most outdoor activities happen in mainland Greece, not on the islands.
On the mainland, there are forests and mountains to hike and canyons and waterfalls. For example, areas like Pelion combine beaches, mountains, snow centers, rivers, and canyons.
Do a thorough search. This year, you can visit an island and go to different parts of the mainland next year. Maybe you don't like beaches much, but you want mountains and forests. Then Karpenisi is fantastic for such.
The country has numerous things that can't be seen in a few visits. That is why they go to Greece for many years, and they see something different each year.
Make your Greece Bucket List and go through that for years.
Also read: 42 Memorable and Fun Things to Do in Athens Greece in 2022
Top Things for your Bucket List for Greece
1. Set foot on all four corners of Greece. Visit Epirus, Crete, Alexandroupoli, Methoni.
2. Cross Greece on a bicycle. The bicycle tour will require some planning, but you will meet the Greek countryside well.
3. Live like a local in Greece for a month. Want to learn what it means to be a Greek? Live 15 days in the mainland and another 15 days on an island.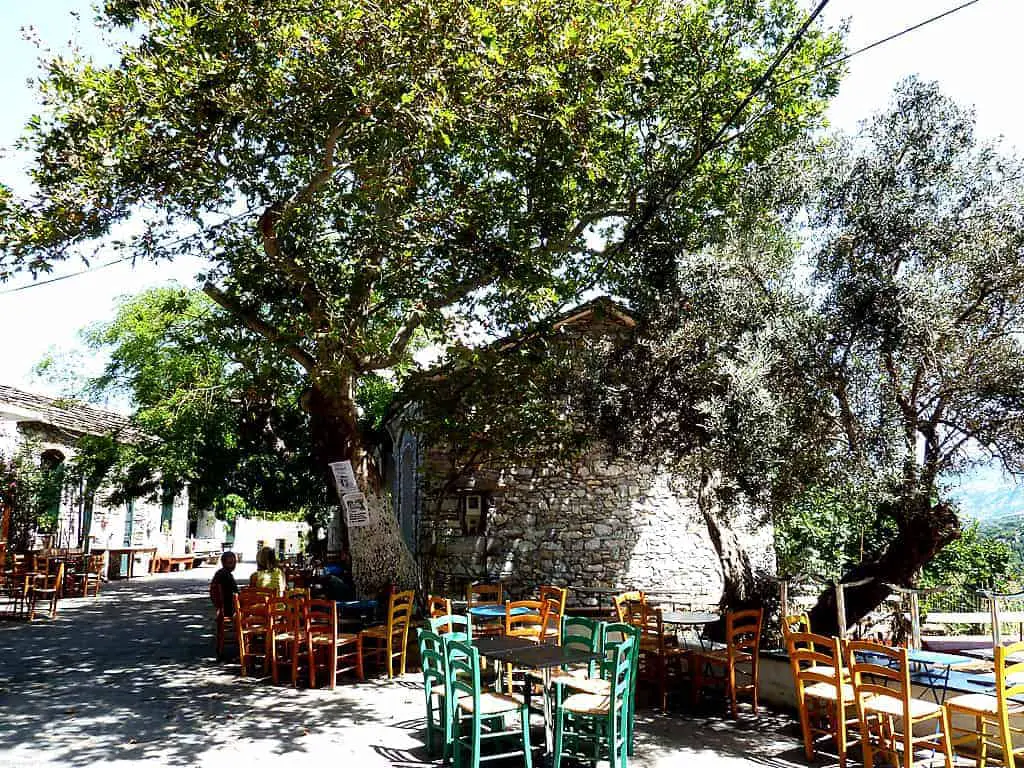 4. Attend a traditional Greek Festival (Panigiri). Different ones are happening all around Greece, especially during summertime and Spring. Make sure you add to attend one in your Greece bucket list.
Attend an Easter celebration in Greece in Corfu or the mainland. Attend the Sardine celebration, the Tomatoes (or tomato) celebration, and more.
5. Hike, Trek, Kitesurf, Windsurf in Greece. Find what Greece's green, sun, and sea are about.
6. Learn Greek. Learn more than Yeia sou (hello) and Kalimera (Goodmorning). Then, have a small discussion and try to talk about politics. Learning the essential words in different languages is good to add to your Greece bucket list (or any country that speaks a foreign language).
7. Try skiing in any of the Greek mountains. Arrange for a helicopter to get you there.
8. Travel Greece by train. Take it slowly. Stop at midsize towns of Greece and find out their culture and whereabouts.
9. Climb to Mount Olympus. Meet the Gods and have a lifetime experience. Add that to your Greece bucket list if you enjoy hiking on your trips. It will be something memorable.
10. Dive with dolphins. Find out where they hang out. Rumors say in Halkidiki, North Sporades, Kythera, and some areas in Crete.
11. Participate in the Carnival of Patras or any Phallic one in Northern Greece. Have fun, blush, and learn the origins of a Carnival.
12. Dance Greek Traditional dances. Many schools teach such, and you can learn very well from locals at Traditional Festivals. If you chose to attend a Panygiri on your Greece bucket list, then this is your chance.
13. Surf. Either in Ikaria, Samos, Tinos island, or anywhere you need to try it. Eat souvlaki later.
14. Scuba dive in all Greek islands. Chances to get eaten by a shark=zero.
15. Publish a post about your travels (and include us too). Let people know what you have done. Inspire them.
16. Volunteer in Greece for summer vacations. Save the turtles, protect the dolphins, rescue animals in Kos and have fun and get tanned.
17. Visit protected Forests in Greece. From Dadia (Evros) to any area that belongs to the Natura 2000 network to Valia Calda, get prepared for stunning beauty.
18. Visit Delphi. You heard of Apollo. Now go and meet him. Delphi is one of the top choices for Greece's bucket lists.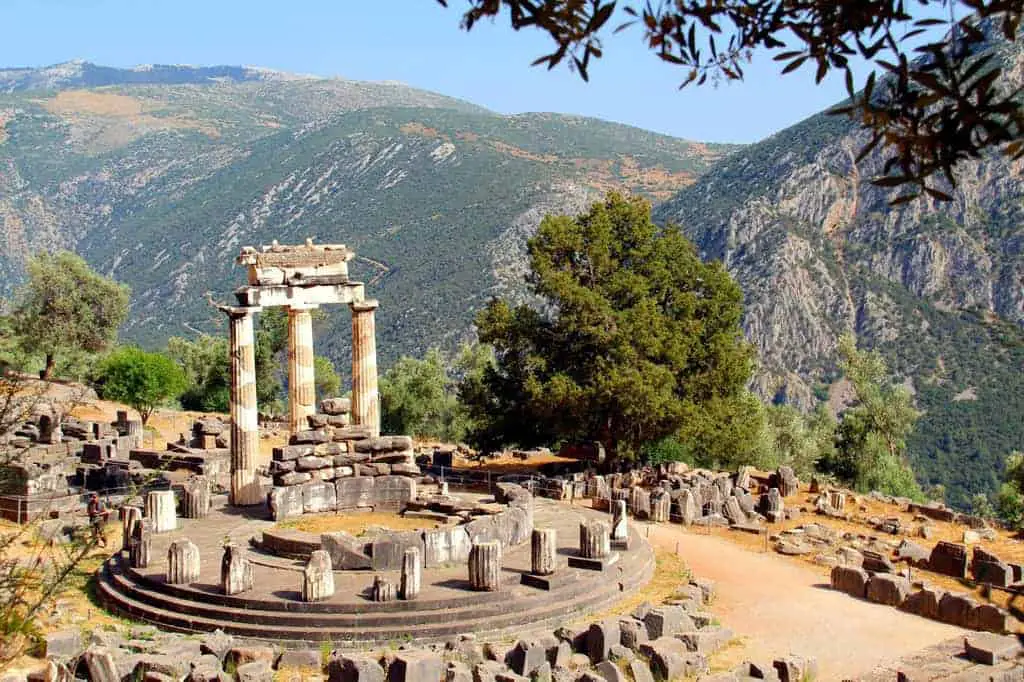 19. Visit volcanoes of Greece. Go to Sousaki, Methana, Milos, Nisyros, Santorini.
20. Rent a boat and snoop around. In many places in Greece, you can rent a boat and visit remote beaches and small islands.
21. Grow, prepare, cook and eat your food. Tons of culinary events are happening where you can participate in food preparation. Join one.
22. Live off the grid and enjoy wellness in Greece. Un-plug, unhook from "civilization," and reduce the noise. But, again, there are places to do this.
23. Bathe in waterfalls. In Samothrace, Neda Peloponnese, Polylimnio, and more find the fairies and swim with them.
24. Photograph all Greek sunsets from mountain tops to island beaches.
25. Learn how to make a Greek dish. Find a "yiayia" (grandmother) and persuade her to reveal her secret recipe (good luck with that).
26. Attend a music festival. Go to European and International Festivals that happen in Greece all the time.
27. Enjoy rafting, sea kayaking, and canyoning. Meet the profound nature and rivers of Greece.
28. Spend the night in a traditional guesthouse. Find the one with the oldest history (but with renovated facilities).
29. Visit the Olympics birthplace. Go to Ancient Olympia, but also visit the Nemea area too for the same reason.
30. Visit the birthplace or gravesite of a famous Greek (preferably one that made cultural history). Learn what made him extraordinary.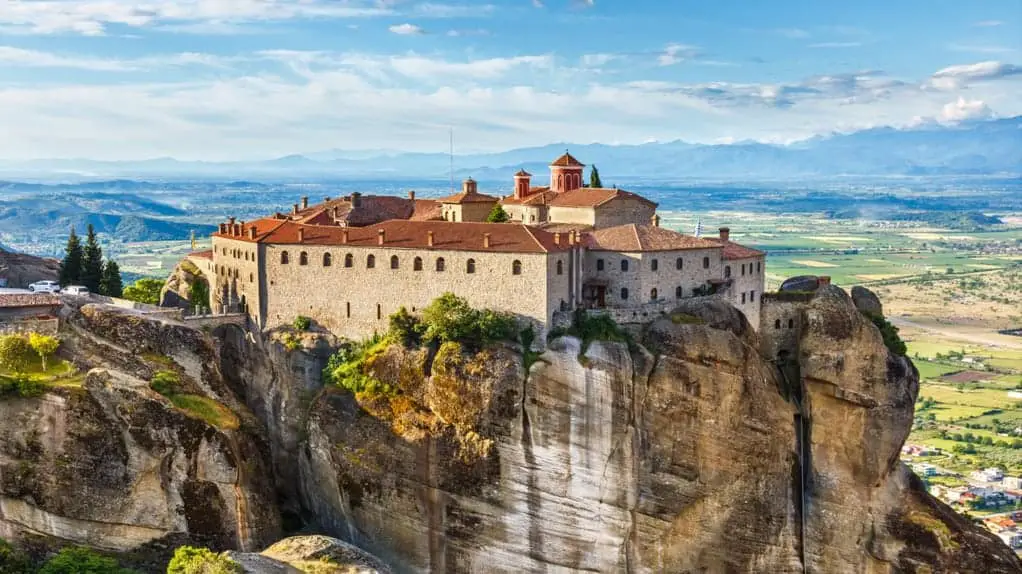 31. Bungy Jump all bridges of Greece. The ultimate scenery thrill.
32. Taste strong traditional Greek spirits. Drink ouzo, tsipouro, raki. Have a designated driver. Let yourself a bit loose. That must be part of your Greece bucket list.
33. Deny a treat from a Cretan at a coffee house. Don't. Seriously. Just accept and make friends.
34. Visit remote Greek Monasteries & churches. We promise un-parallel beauty. Do visit Meteora.
35. Visit the archaeological sites of every location you visit. We have many everywhere. Learn their history.
36. Taste exceptional world-famous wines. Each area has a different flavor.
37. Heal and soak in Thermal Spa's. Select from either summer or winter ones and relax.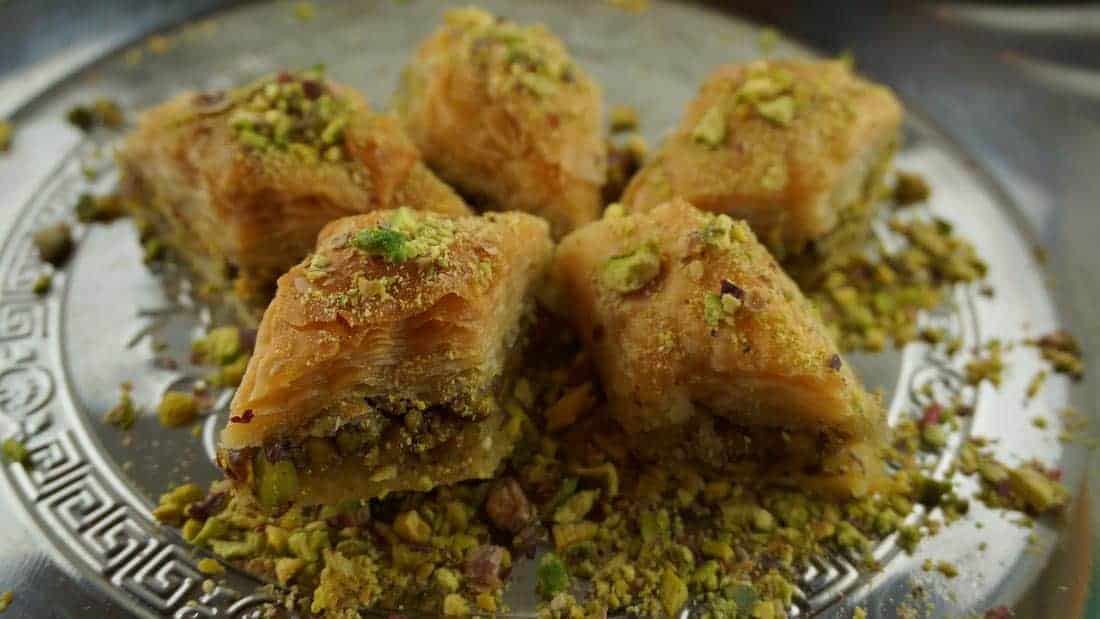 38. Eat Greek pastry. Taste "galaktoboureko", "baklava", "melomakarona", "kourampiedes", "diples", spoon desserts, all kinds of marmalade, "loukoumia". Make your sweet tooth happy.
39. Eat Greek Salad. Trust us. The original Greek salad tastes like nothing in the world.
40. Find traditional Greek bread (the round one). Eat it while hot with a bit of Greek oil and Feta cheese.
Then, go back and talk about them! Add your own option in our Greece Bucket List and share! Also, read