Greece weather and planning your vacations are three things that the traveler to Greece must take into significant consideration before they go to the country.
The reason? Greece is a great all year long destination; proper planning means experiencing more in Greece.
Also, read this post on when it is the best time to visit Greece and what to do.
Weather in Greece in January and February
Both these months are the actual wintertime in Greece. Yet, the end of February can vary from extreme cold to hot and back to cold again.
Winter in Greece is not a tough one.
It can be cold but not like Northern European countries or North USA.
With an exception to some particular locations in a few areas of Greece (mostly North), where temperature can drop from -5 to -20 for a few days, the rest of the country enjoys a tolerable amount of cold weather.
Thus, Greeks seek cold and snow during wintertime in Greece so to get into their favorite activities: eating by the fire and doing some outdoor activities.
Weather in Greece in March and April
Since Spring starts in March, the whole nature in Greece blooms. March is a contradictory month. There are years where it is too cold, while at other times it is too hot.
In April, temperatures are rising fast, and some early swimmers attempt their first sea excursions.
Easter during this time is an unparalleled experience all over Greece, especially outside of Athens. You may want to read this.
Important note: Easter is a movable holiday, so dates don't match per year.
Weather in Greece in May and June
This is "officially" the ready-start-go period for summer. Many go to the beaches, either on weekends or even on weekdays if they are close to any beach.
Clothing is light during these two months, and the weather in Greece is in pre-suntanning mode.
Most cafes lay their tables outside so people can enjoy coffee, beers, and snacks.
If you plan your vacations in June, you will find many hotels at meager prices, while the sea is (in many places) good to swim in (yet it is cold in some locations).
May and June are perfect for many outdoor activities, especially in the mountains and on beaches.
Weather in Greece in July and August
It is officially summer in Greece. Hotness in all its majesty. July and August in Greece can be sweltering. Prepare for dry summers, with the average temperature being around 35 Celsius. Things get warm and dry in the summer in Greece.
However, it usually goes up to 44 Celsius tops, with an exception on some locations in the South parts of Crete, Greece.
This is the perfect weather for any kind of outdoor activity and beach time all around Greece. Most Greeks plan their vacations during the last week of July and/or in August.
Many businesses close during August, but usually not the services ones. Business is "slow" in August, but the vacation mood is up. Crisis or not, this is a resting period for many Greeks (as it is for you).
Weather in Greece in September and October
Many say that these two months are the best for vacations in Greece. It is hot but not too hot.
During mid-September, up until mid-October, you will experience better hotel prices than those of summer months, along with fewer crowds in Greek islands, better service.
Around the 11th of September is the school opening season, so many Greeks return to their homes to prepare their kids for that.
This comes to your benefit. September and October are great for hiking in many forests of Greece since the July & August hot weather is left behind.
There are many Greek islands where hiking is not enjoyable during July & August, but it is excellent, with all nature changing colors in September and October. Here is the link to the Hellenic National Meteorological Service.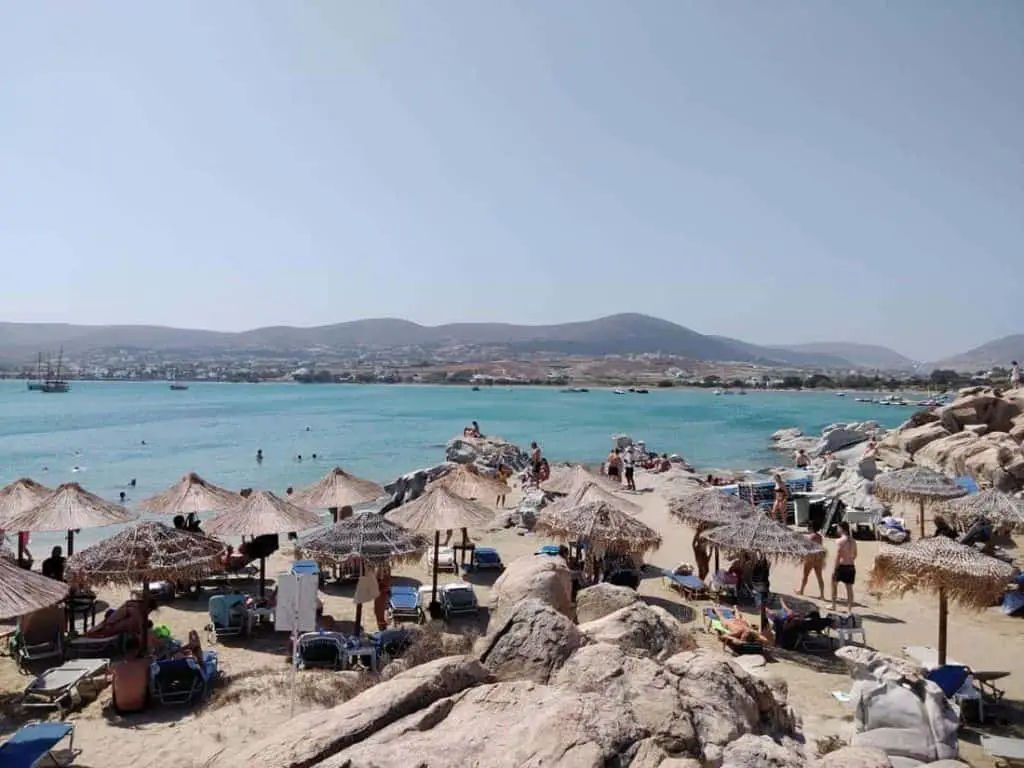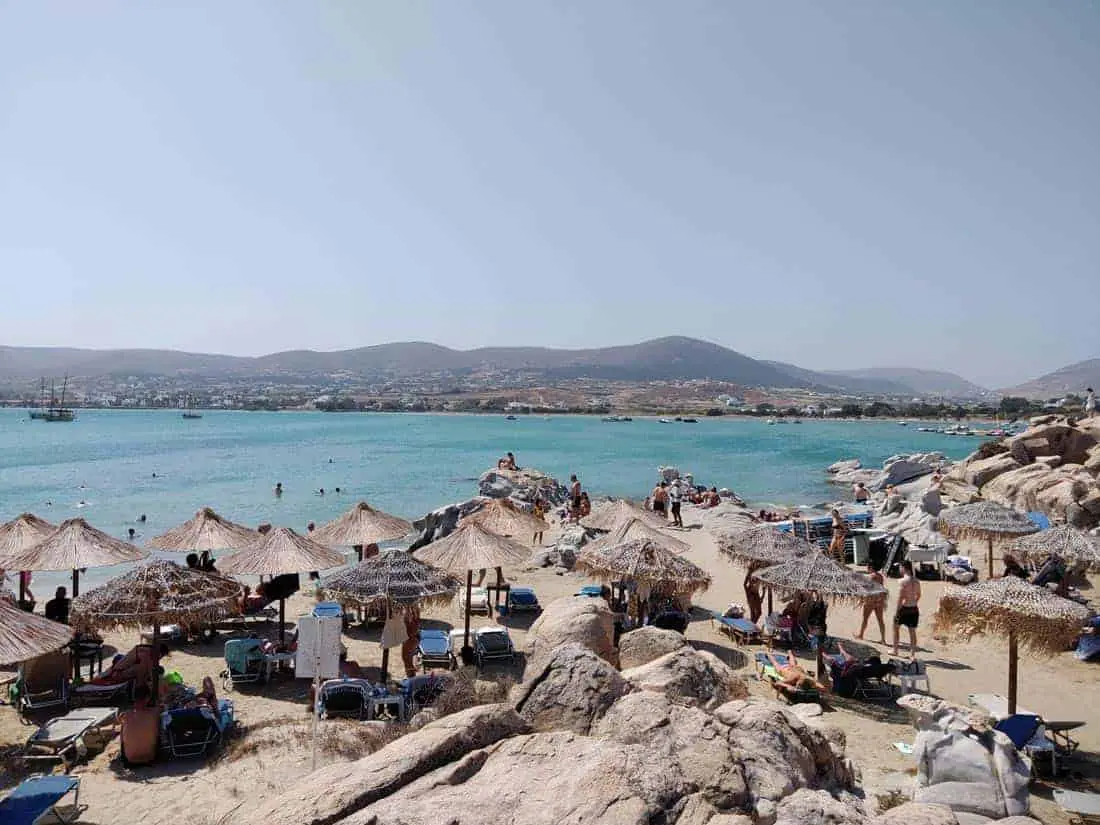 Weather in Greece in November and December
Plan to be in Greece at least once and arrange for some days in mainland Greece, or North Greece. Peloponnese is also great during these months. December and January are considered to be the coldest months, but it is not that cold.
Lots of forest/hiking activities. Christmas is beautiful in Greece, and many local traditions related to food and wine will provide you with great memories.
During these months the islands in the Ionian sea get really wet, as well as the western part of Greece. Thus, expect to meet some rainy winters.
Essential Points for Greece Weather and Planning
From November to March: Most of the "summer" hotels and restaurants shut down in almost all Greek islands (except some major ones like Rhodes, Crete, Santorini, etc.).  Accommodation rates drop by as much as 50%.
Regarding April, September, and October in Greece: Accommodation prices drop up to 20%. Temperatures are tolerable. Transportation time schedules and frequency change (Internal flights, island ferries). Fewer crowds. Check out our ferry from crete to santorini travel guide
For the Easter period, May and up until August: High season for sightseeing, tours, and everything. Accommodation prices in popular destinations can double while in less popular ones will also rise — hot weather (but tolerable) with bigger crowds.
Athens Greece Weather
Now, Athens is a case by itself. Since it is a large city, you will rarely find snow in Athens, except if you stay in the northern part of the town. But, in the mountains that surround Athens, there is snow.
Along with that snow, there are some great summits with excellent foods and drinks.
People go for hiking, and they can be reached even with public transportation. Read this post for things to do in/around Athens.
Athens, Greece, the weather is mild. When it is cold, it doesn't drop more then -4 to -5 degrees in the city.
The city stays "on" with many lots of experiences at various distances from Athens (hourly or daily trips).
Keep in mind that Athens can be rather hot and humid during summer, not Japan-style humid, but still.
Summary on Weather in Greece
Weather in Greece is ideal for many who seek the well known Mediterranean climate. It is a beautiful country with -overall- good people.
Despite the crisis, Greeks maintain an excellent level of service in the hospitality sector and continuously seek ways to improve.
It would be great to "taste" mainland Greece (with their beaches) at least once. Then you will have more options -on top of the Greek islands- to visit Greece again and again.
Have fun.
Also read: