Kea Greece is a Cyclades island at the Aegean sea, like Santorini, Naxos, and many more.
It remains a popular destination for Athenians and tourists who stay in Athens for a few days (by the way Athens is a multi-day destination), before jumping to a Greek island.
It is a small island. Accessing its beaches and main villages is very easy.
Kea is excellent, even for single-day excursions. Just rent a car, a hog bike, or another and explore it.
However, it is best experienced if you stay there for a couple of days or maybe three, to "taste" the different beaches.
The Kea island is a popular destination for yachts and small boats since it is incredibly close to Athens.
That is our experience from a single-day trip to the island of Kea.

What Kea Greece is famous for?
Kea is a paradise for hikers, with numbered routes that take you through various landscapes and secluded coves. The hiking on this island can be attributed not only to its excellent beaches but also because there are ancient ruins from cities in many areas across the landscape which provide an opportunity no other place offers!
This tiny island has some of the best restaurants in all of Greece. The summertime features many cultural events, including an outdoor movie theater with new first-run movies (usually English) changing every 2 days!
What to Do in Kea Greece
Almost all will go sightseeing at Ioulis, the capital of Kea Island Greece. Ioulis is a friendly village, with bright blue and white colors.
By the way, this is the greek island where the HMHS Britannic sank.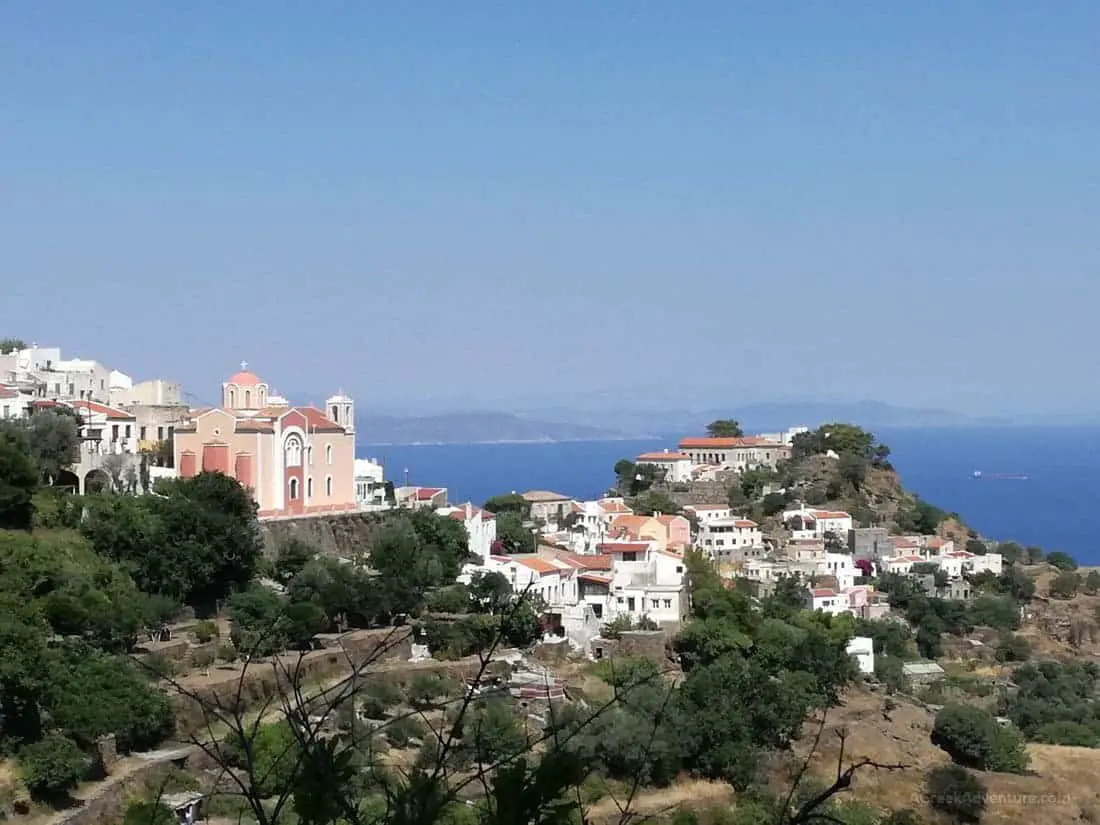 Don't forget to visit the Castle of Ioulis.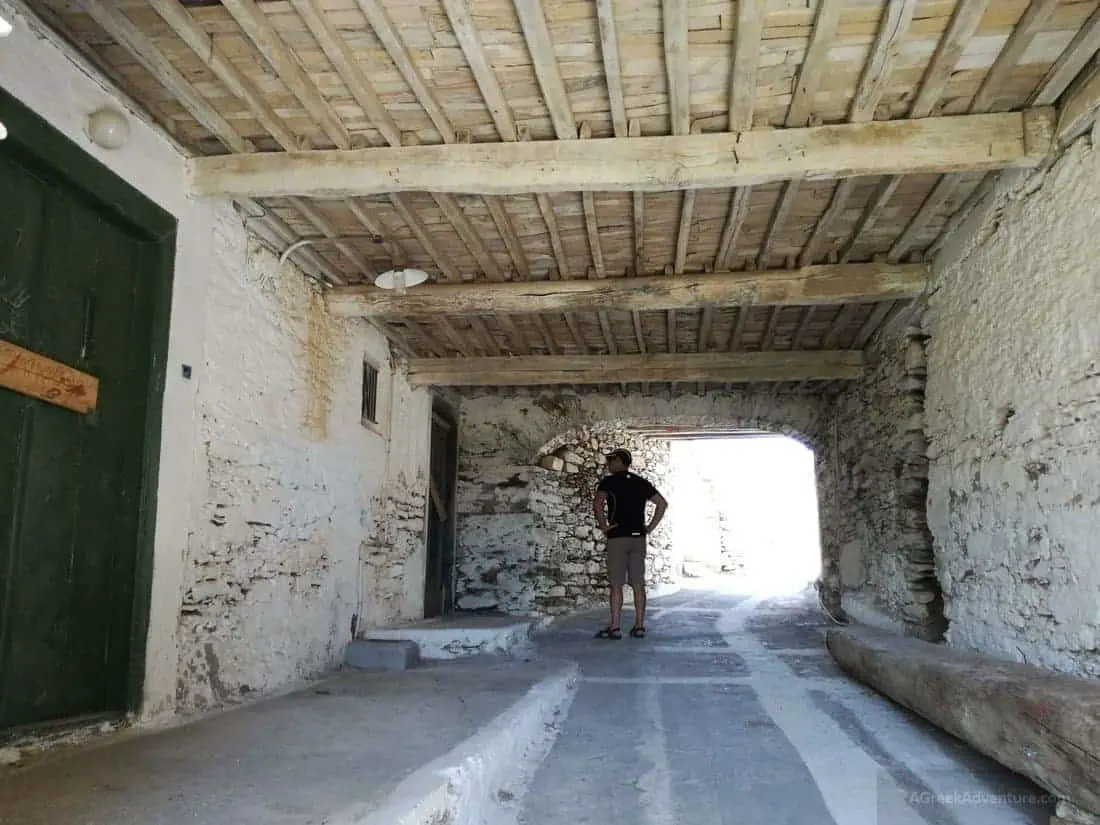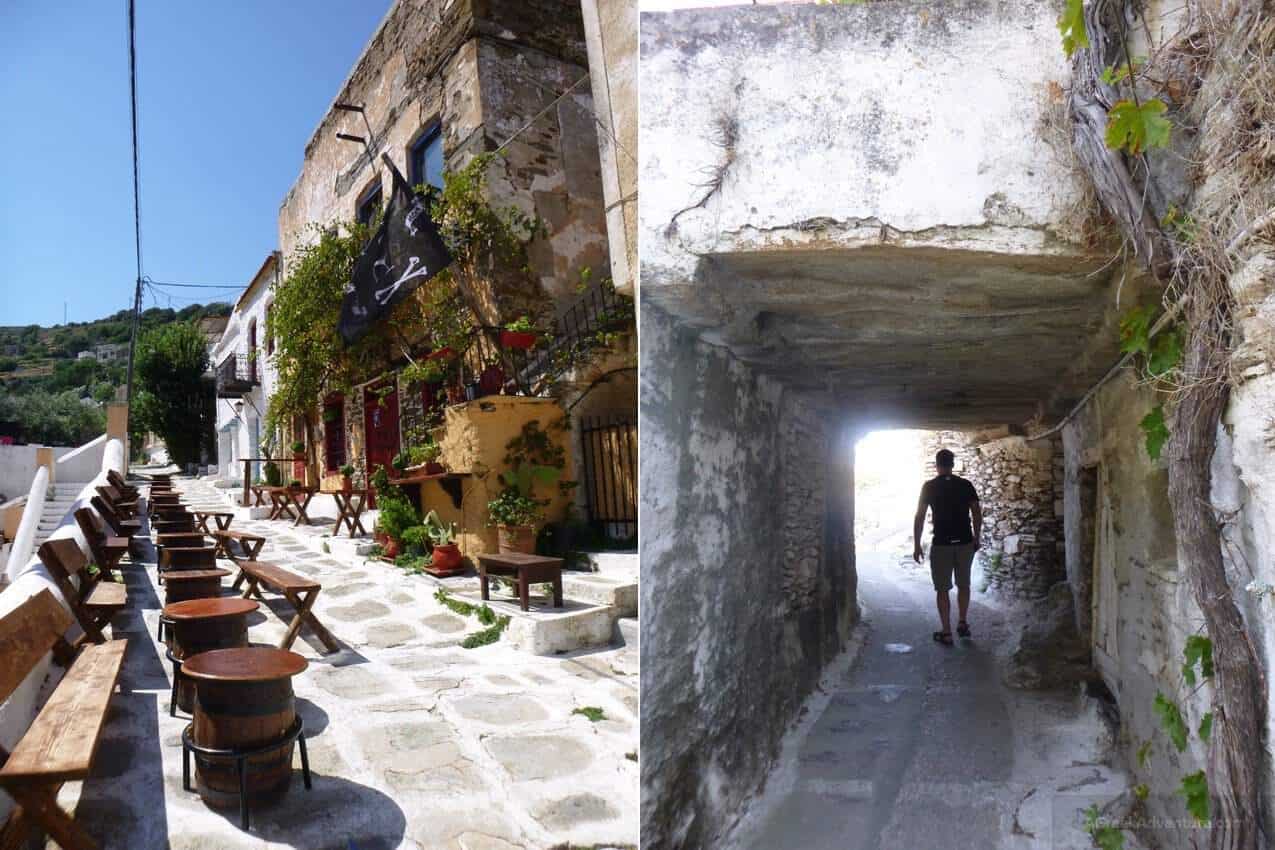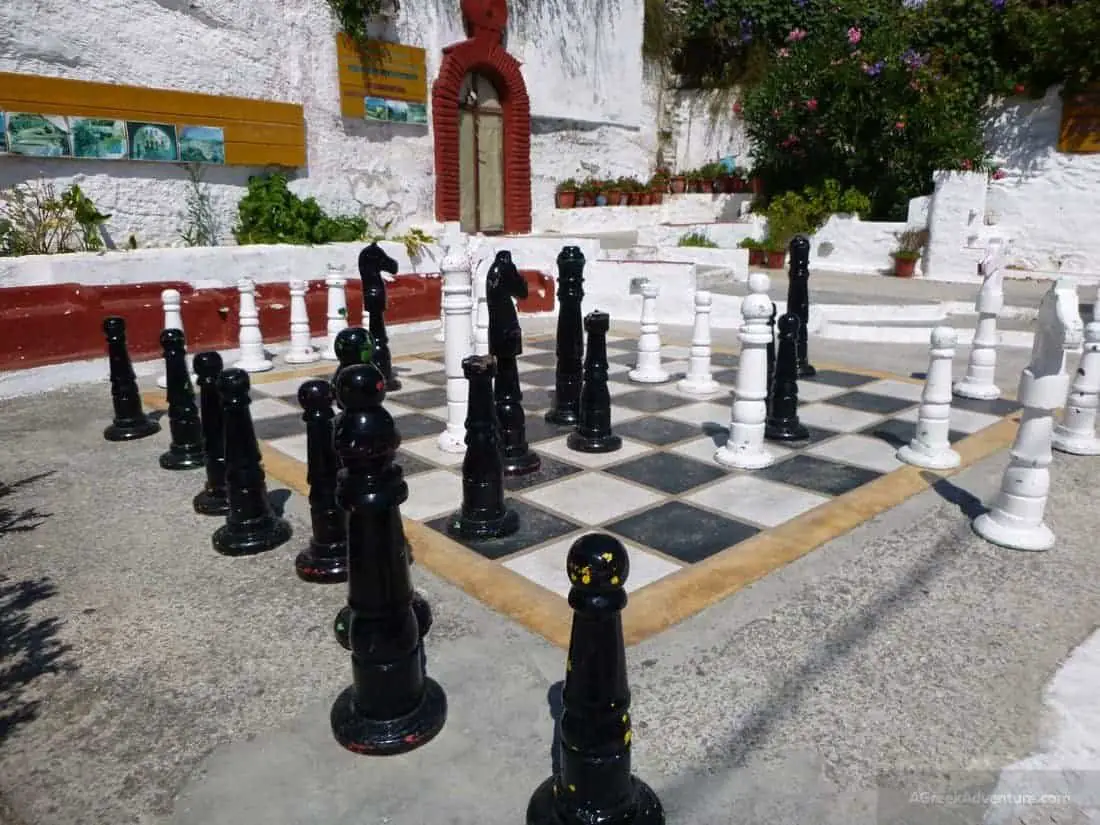 Don't stop there. Visit even more villages of Kea.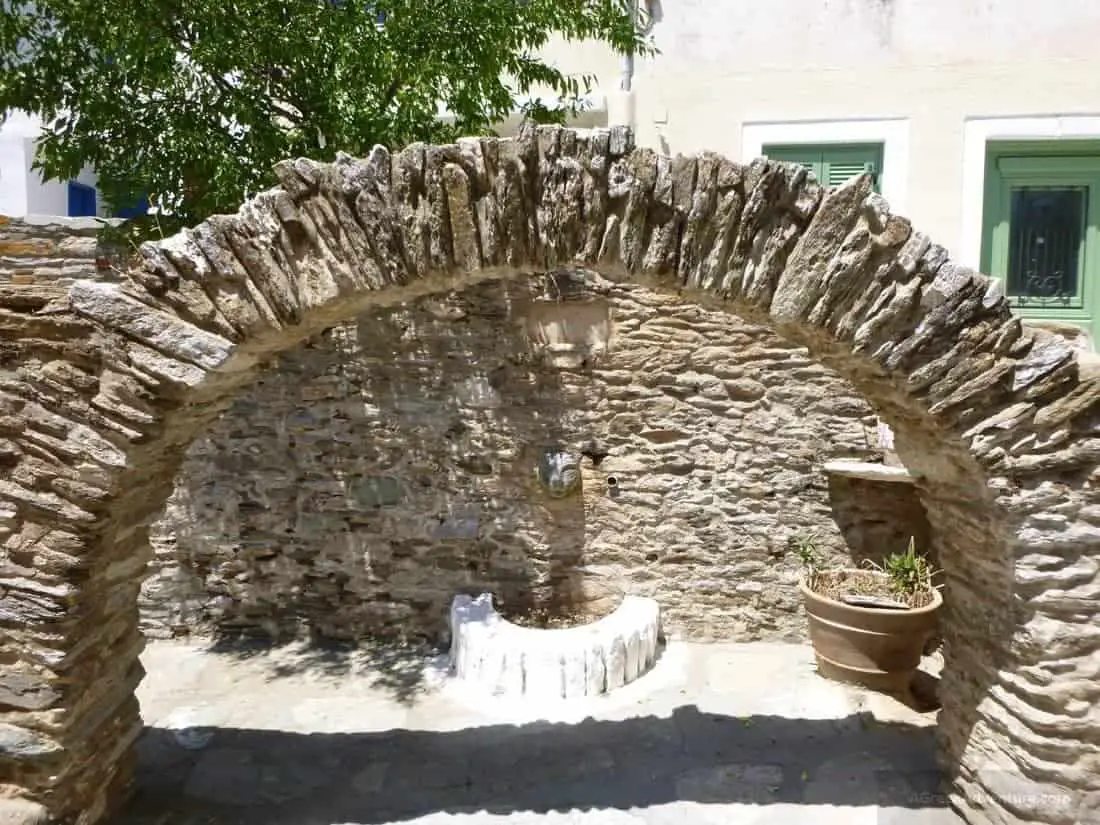 Visitors who may have done a bit of research will seek the Lion of Kea. It is located on the Ioulis village outskirts, walking there through a beautiful path with a pretty good view.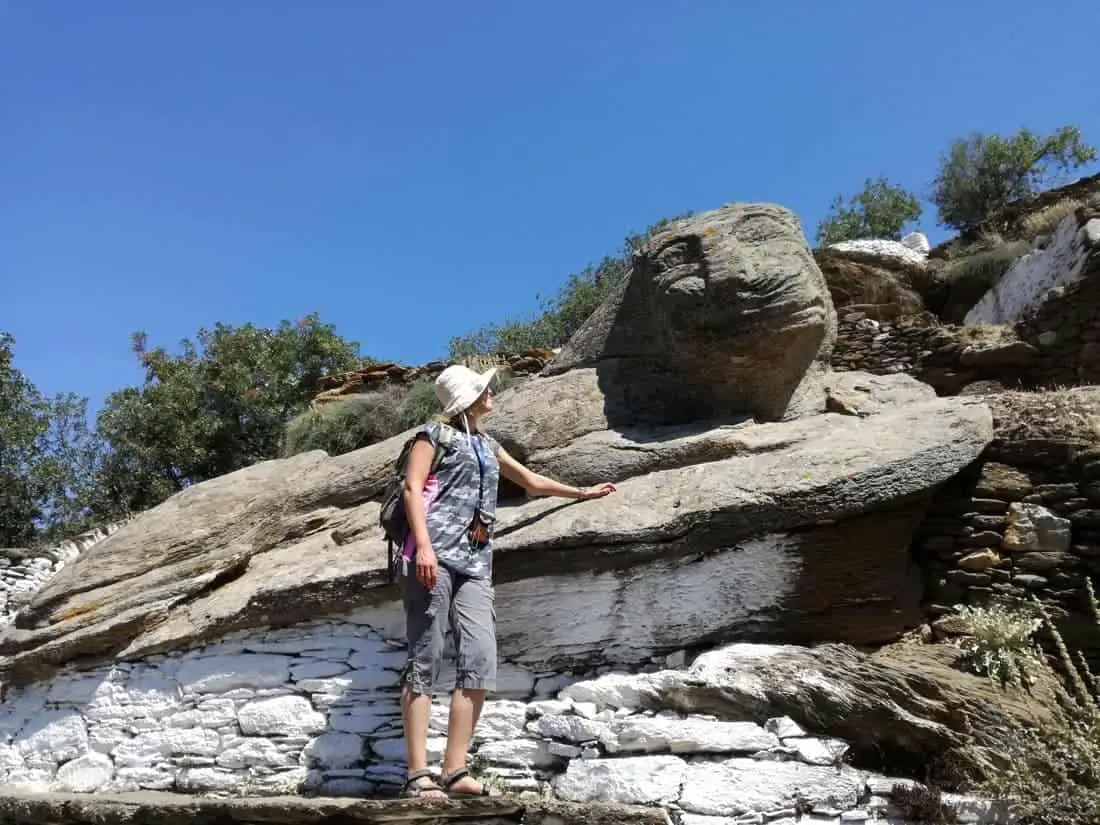 Taste the acorn cookies. They are a bit hard but nutritional. This store just outside the harbor, towards Ioulis village, offers a pretty good variety.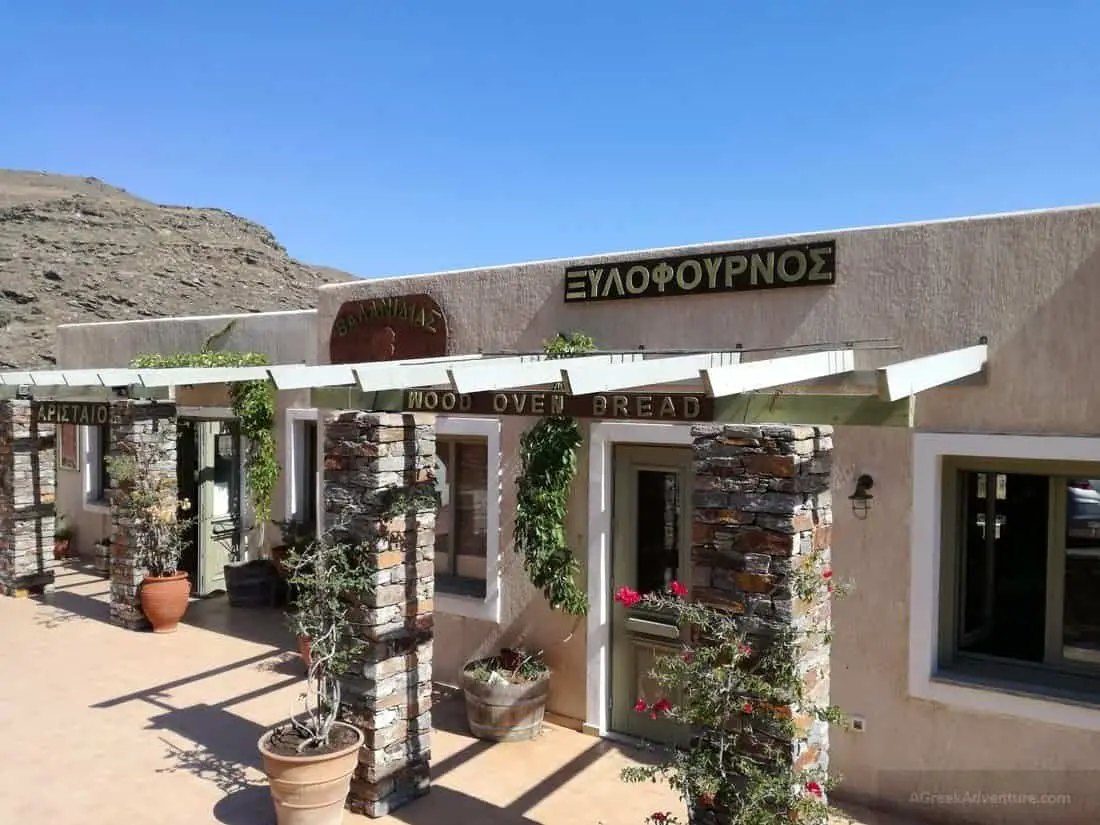 Some of the churches are spectacular with bright colors and yards with refreshing shade. This one is from the Monastery of Panagia Kastriani.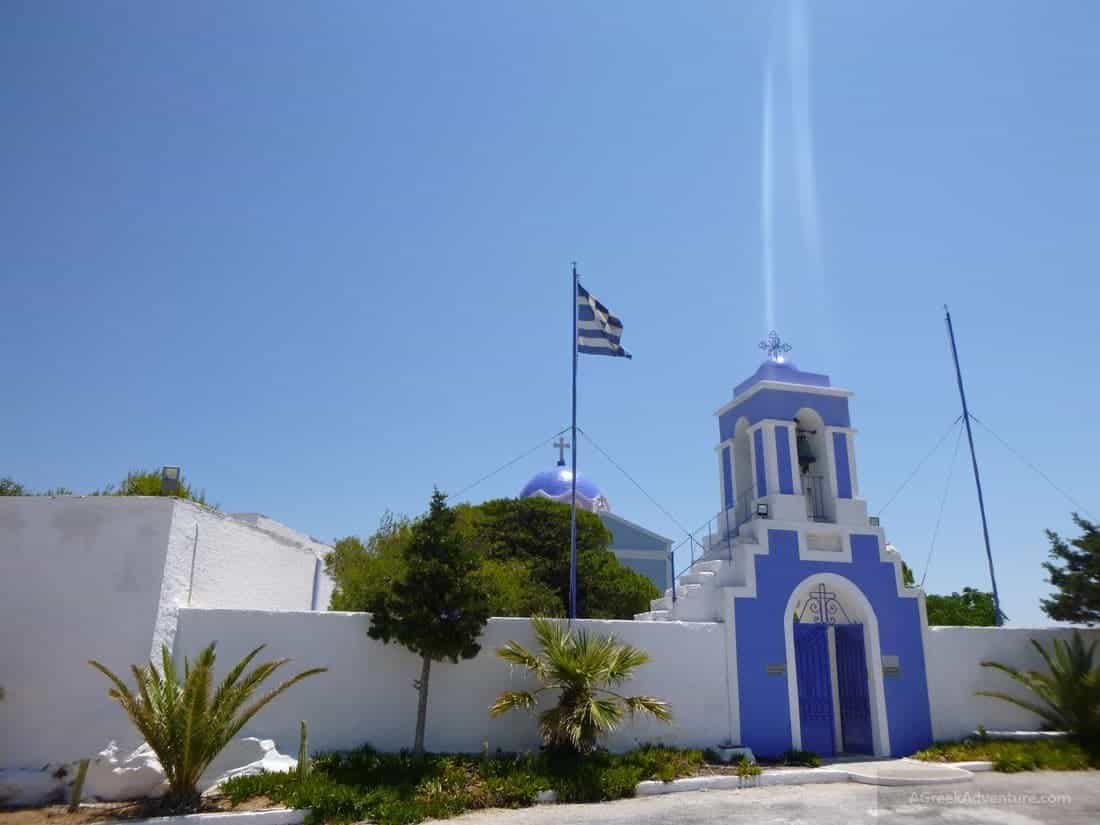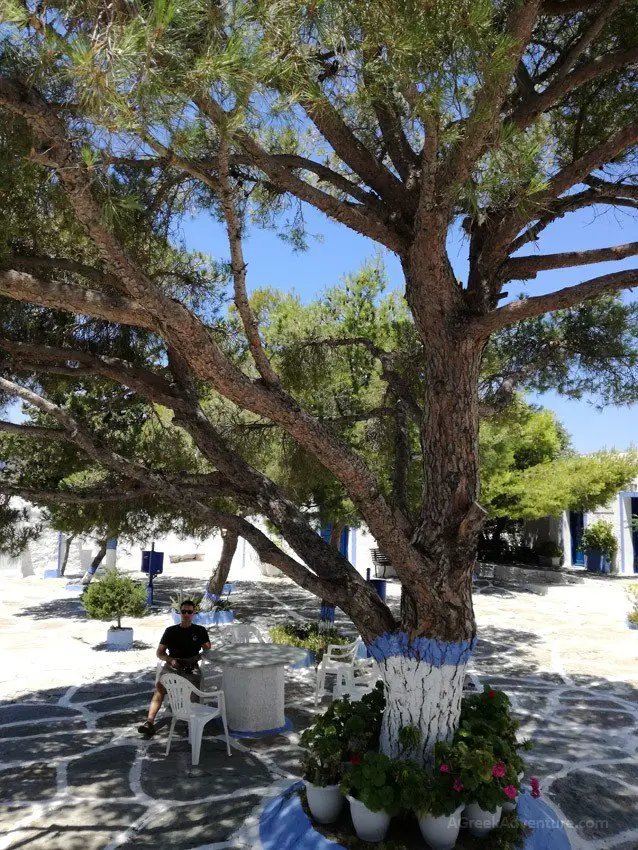 View from atop of Kastriani.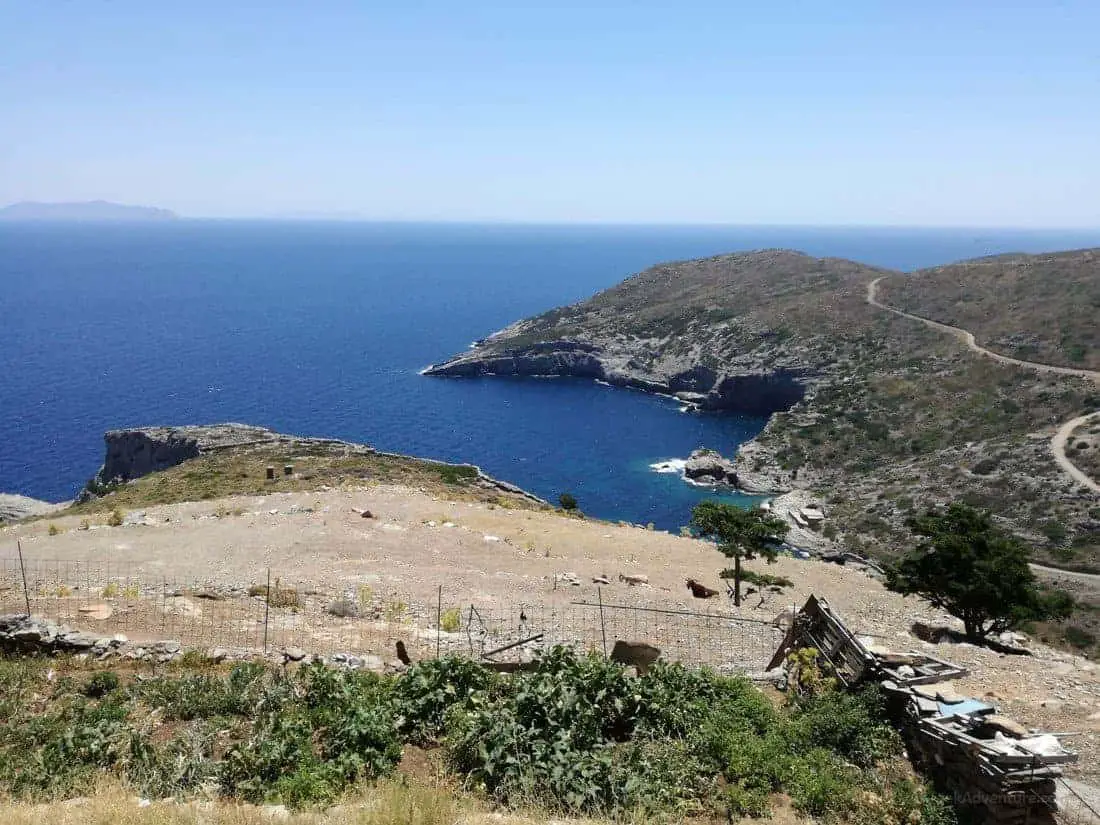 There is a small variety of hiking routes, but keep in mind that the sun is intense, and Kea is not considered a "luscious green" island.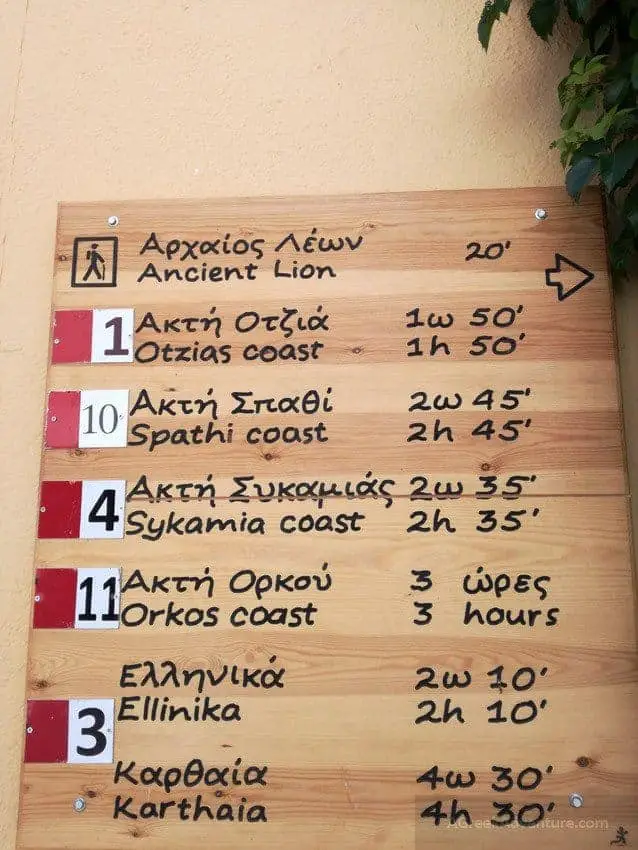 There is also the lighthouse of Agios Nikolaos at Vourkari, near the harbor of Korissia, and you can visit it through walking atop of a hill.
This area below is near the lighthouse area and is well known for the minerals in the rocks. These make those rocks look stunning.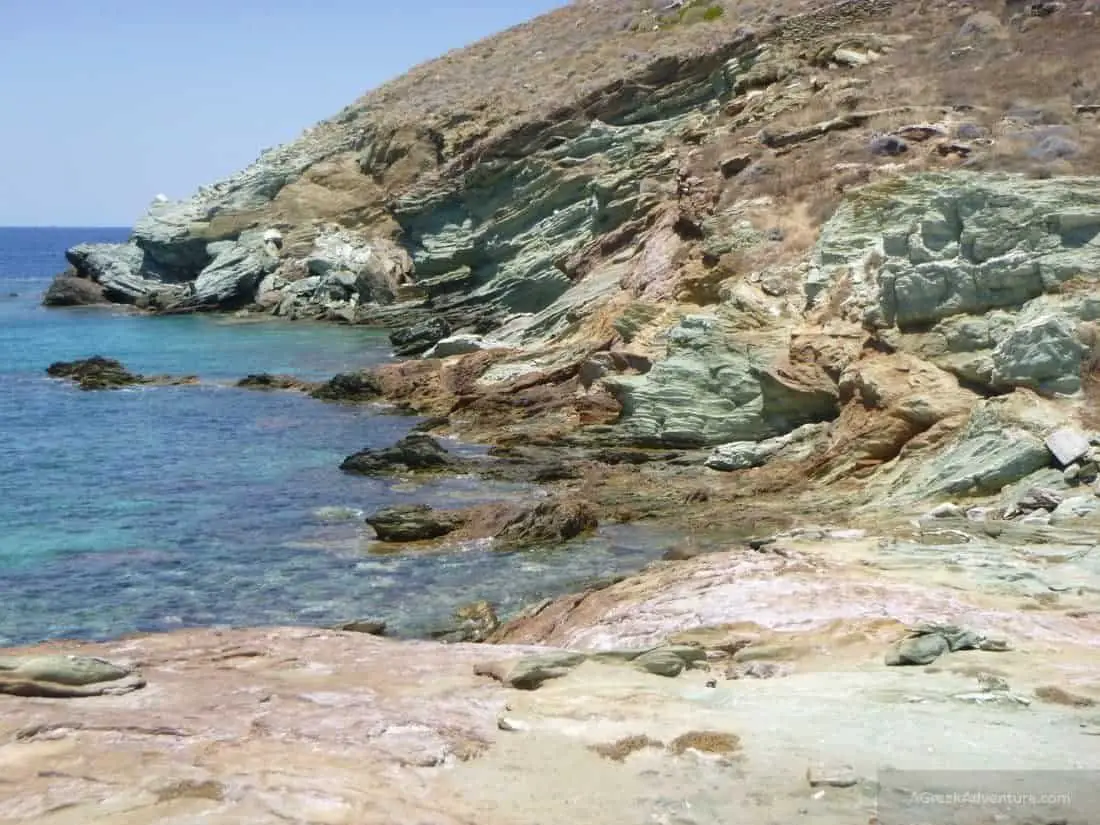 Here are a few aspects of the lighthouse.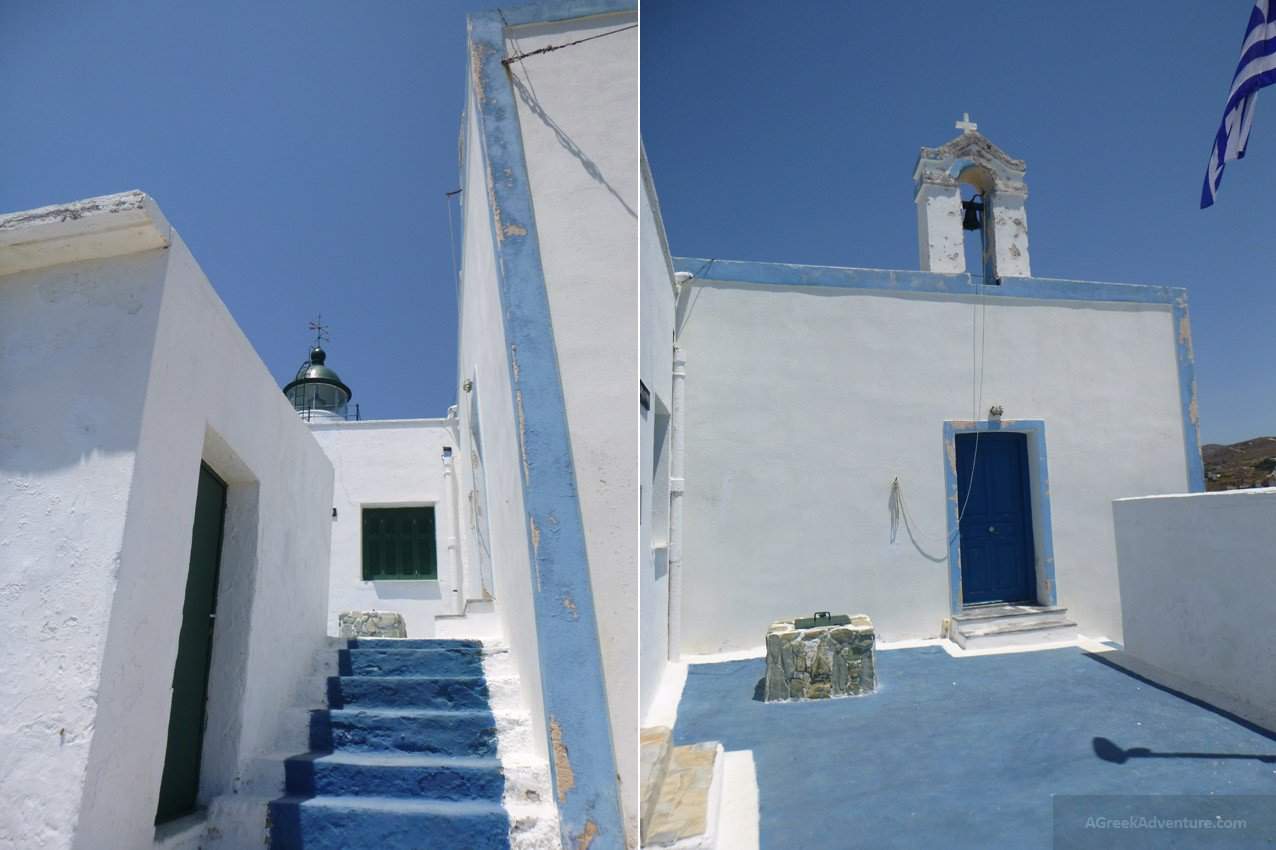 Don't leave the island without experiencing one (or more) of the beaches.
Kea Island Greece Beaches
Kea is well known for its beautiful sandy beaches. Even in July, we found beaches for all tastes.
There are secluded ones, those that vibrate with music and ones where you can just "spread" your body on a lounge chair to work on your tan.
The waters are clean.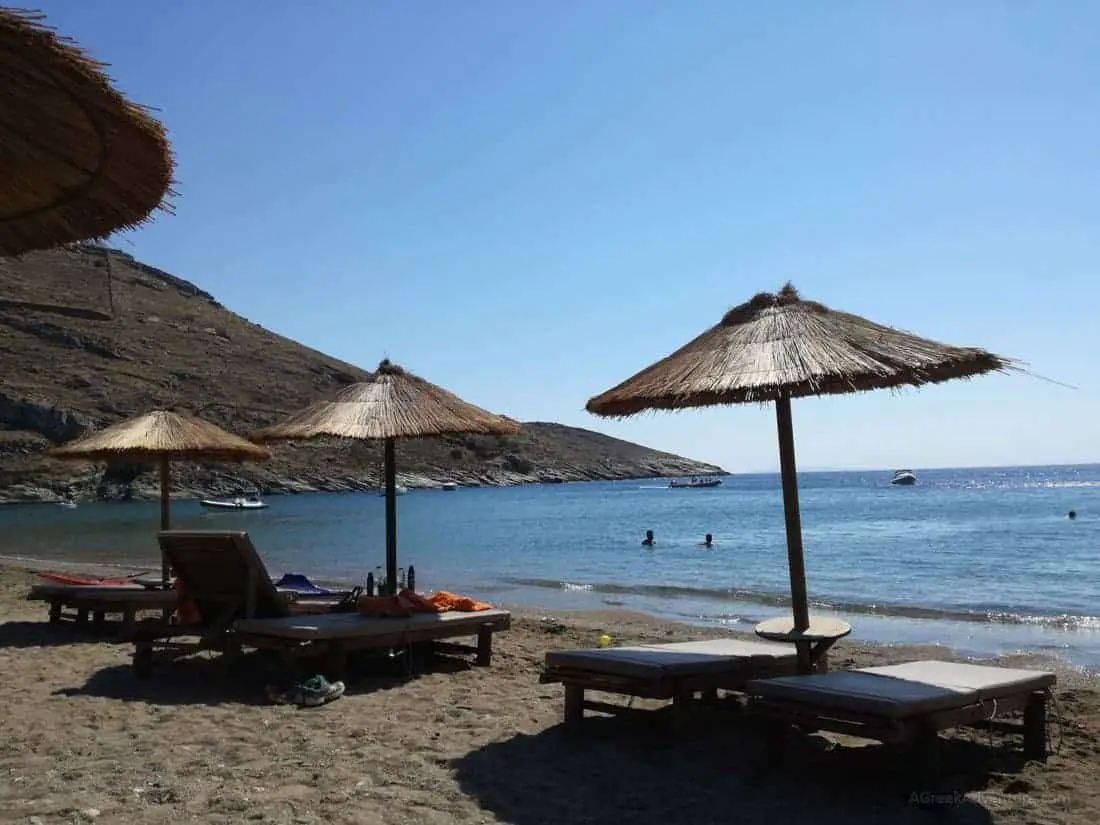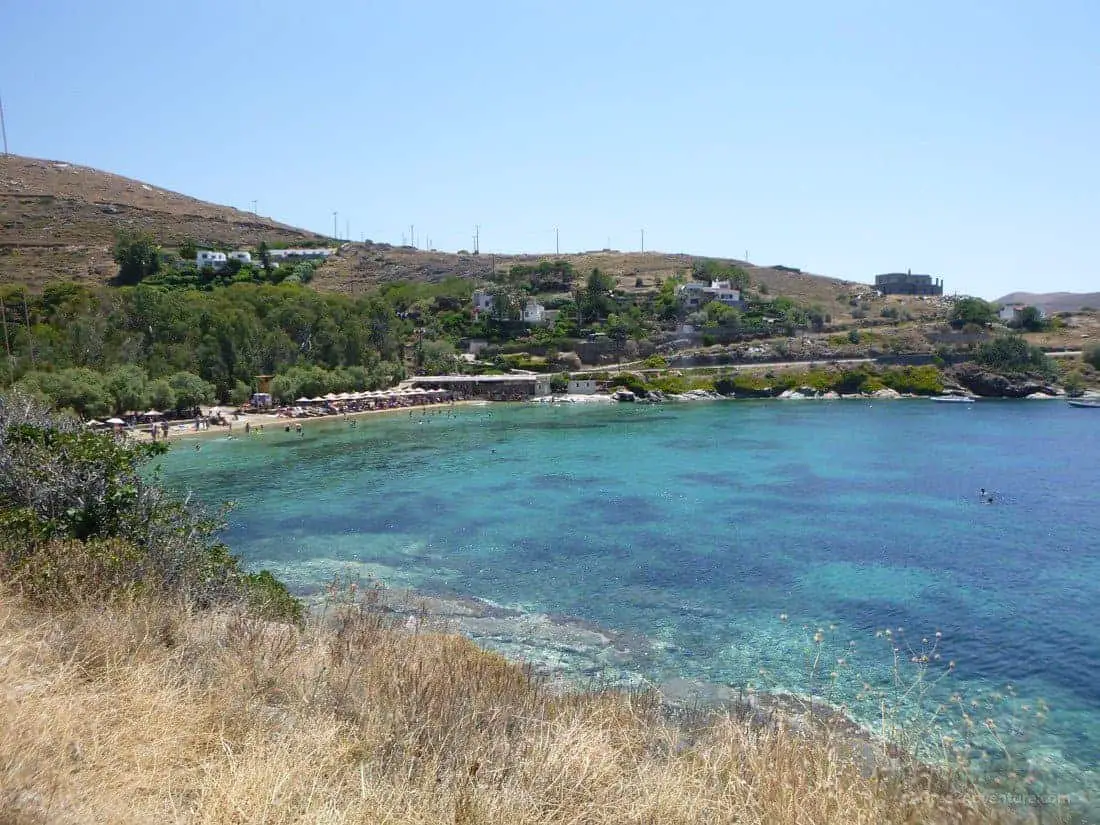 Below is the beach of Otzias.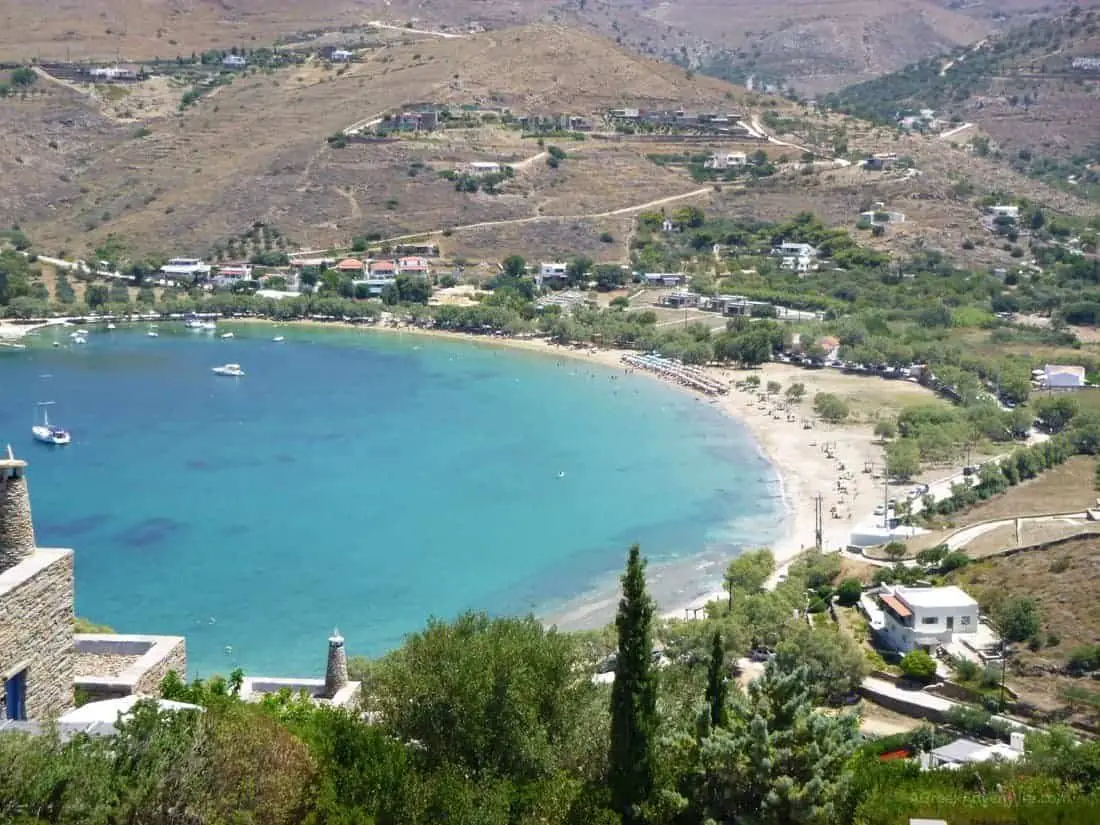 The most famous beaches of Kea are Otzias, Gialiskari, Korissia, Pisses, Koundouros, Kampi, Karthea, and Mikres Poles (where the ruins of Ancient Karthea are), Orkos, Spathi.
Of course, last but not least is food. Make time to taste some seafood like this one.

You can also go scuba diving in Kea. The island ideal for scuba diving. The most popular locations are:
Treis ammoudies
Spanopoula Rock
Koundouros reef
Platys gialos
Xyla cape
How To Get to Kea Island, Greece?
You can take the Athens to Kea Island ferry, which leaves from Lavrio area outside of Athens. Kea island is just an hour away from the port of Lavrion in Athens.
Take public transportation from Athens to Lavrio (approx., 1 hour). For all prices related to Greek ferries and bookings, click here or here.
From there, a ferry frequently departs towards the island port (a 1-hour trip). Therefore, in total, it is a 2-hour trip to get on the island of Kea.
In the port, there are many car/bike rental services and public transportation.
Kea Greece is a destination that most will visit again and again while in Athens and Greece. We plan to go back for a couple more days to explore some remarkable archaeological sites (Karthea).
Kea, also known as Tzia, is a Cyclades island close to Attica. It's connected with the mainland of Greece, through the port of Lavrion with regular routes.
There is an extensive network of signposted trails, which makes the island the ideal destination for everyone who loves hiking.
Hiking in Kea Islands
The paths go through forests of oak trees, meet springs with potable water, old country churches, cottages, and ancient towers, and almost all of them end up in picturesque and isolated beaches.
What are the most popular hiking trails in Kea?
The most well-known hiking routes of Kea (Tzia) are the following. They are considered easy, except the ones marked differently:
Leon: Ioulida – Leon – Dosonari – Diaseli – Otzias: The distance is 5.1 Km. It takes almost 1.30' h. The level of difficulty is moderate
Eliksos: Ioulida – Mylopotamos – Flea: The distance is 3.1 Km. It takes almost 1.00' h. 
Aristaios: Ioulida – Mesaria – Profitis Ilias – Astra – Ellinika – Agios Symeon – Karthaia. The distance is 12.5 Km. It takes almost 4.00' h. It's a hard and tiring route.
Drys: Moni Episkopis – Sotira – Pera Meria – Tria Maderika – Sykamia. The distance is 4.5 Km. It takes almost 1.35' h. It's a rough road.
Karthaia network: Kato Meria – Kalodouka – Pigi Vathipotamou – Karthaia. The distance is 3.2 Km. It takes almost 1.15'. 
Karthaia network: Stavroudaki – Haltsidio – Pigi Vathipotamou – Karthaia. The distance is 2.3 Km. It takes almost 0.50' h. 
Karthaia network: Havouna – Agios Taksiarhis – Pigadaki – Kaliskia – Karthaia. The distance is 1.7 Km. It takes almost 0.45' h. 
Seirios: Ellinika – Vryses – Agios Filippos or Agios Symeon – Vryses – Agios Filippos.

A: the distance is 3.8 Km.
B: the distance is 2.3 Km. The result is it takes almost 1.00' h — Uphill Road, hard during return.

Artemis: Ioulida – Myloi – Tholos – Kalogerados – Amarathia – Ellinika – Agios Panteleimonas – P. Loutriani. The distance is 9.0 Km. It takes almost 3.00' h. 
Ydrousa: Ioulida – Vrisi Veniamin – Agios Dimitrios – Spathi. The distance is 5.8 Km. It takes almost 1.45' h. 
Orkos: Velados – Grikou – Orkos. The distance is 5.5 Km. It takes almost 1.45' h. It's a path with difficulties.
Poihessa: Panahra – Agia Marina – Poisses – Poisses Beach or Katomeria – Poisses – Poisses Beach.

A: the distance is 5.5 Km. Hiking time: 1.50' h.
B: the distance is 4.7 Km. Walking time: 1.30' h. 

Trail 13: Agios Athanasios – Ancient Karthaia The distance is 2.5 Km. It takes almost 0.40' h.
Trail 14: Agios Symeon – Karthaia. It will take 1.50' h.
Trail 15: Mylopótamos – Fléa – Agia Marína – Plagiá – Písses and back. You will walk for 1.50' h.
Enjoy your trip to Kea Greece.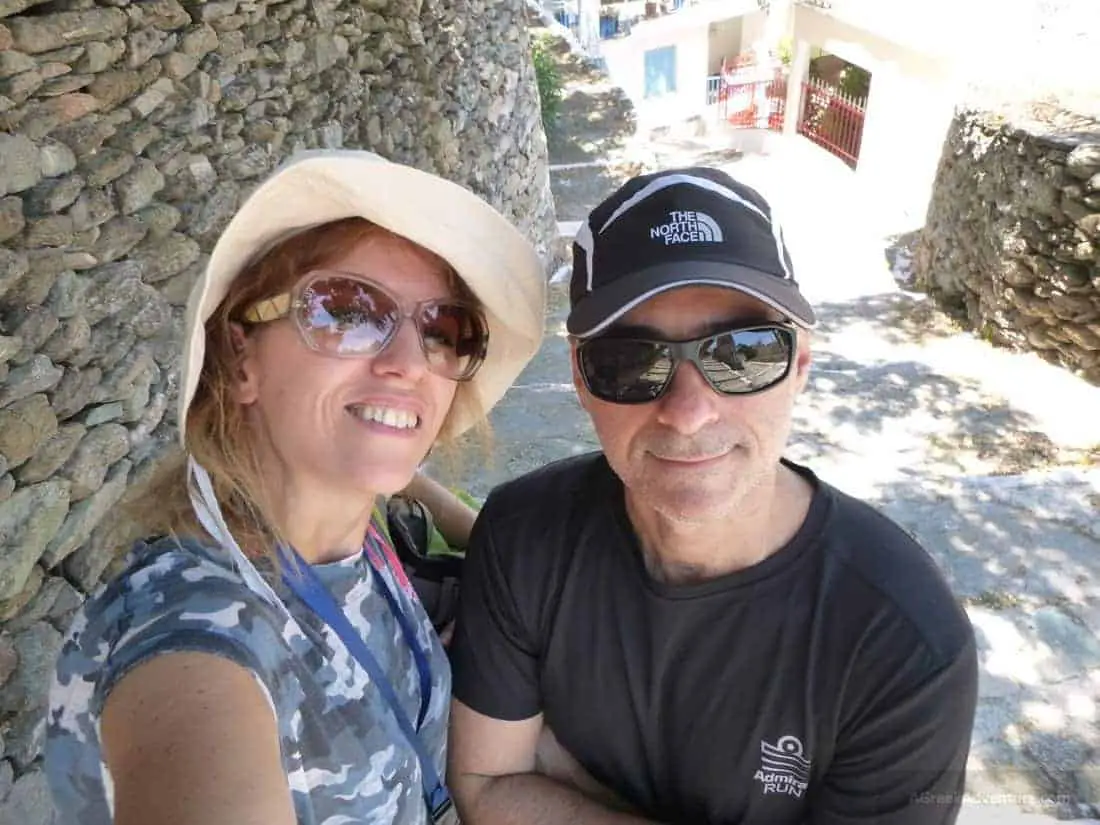 If this made you want to visit Kea Greece, consider checking out these articles below –