Choosing between Paros or Naxos vacations is a frequent debate when people plan for summer leisure time in the Cyclades, Greece. Are you too planning to vacate in the Cyclades, specifically Greece? Then, these are two Greek islands that are particularly outstanding and subsequently worthy of your consideration.
The twin Greek islands of Paros and Naxos form part and parcel of the Greek Cycladic islands. They are packed with fun-filled facilities and are the dream destinations of many a Europe-bound traveler.
But which of these two destinations is better? Could it be that you stand to gain the same degrees of benefits regardless of which island you choose to visit? We are here to answer that question—our comparison article endeavors to do just that, as we've been to both.
Is the Greek Island of Paros or Naxos better?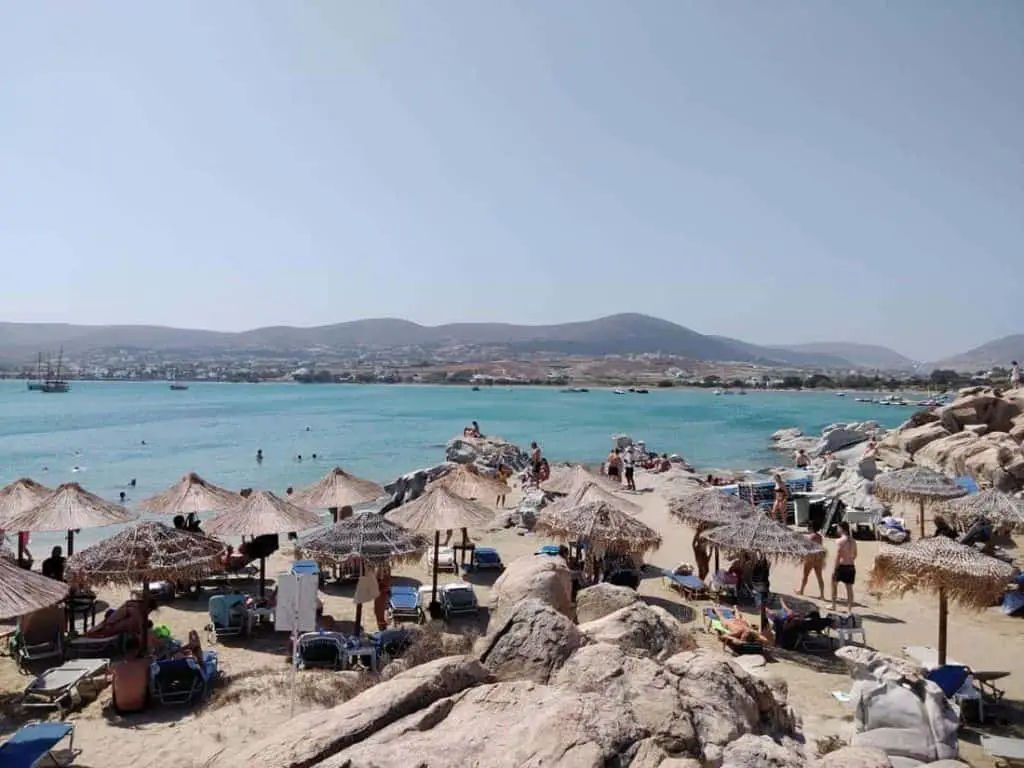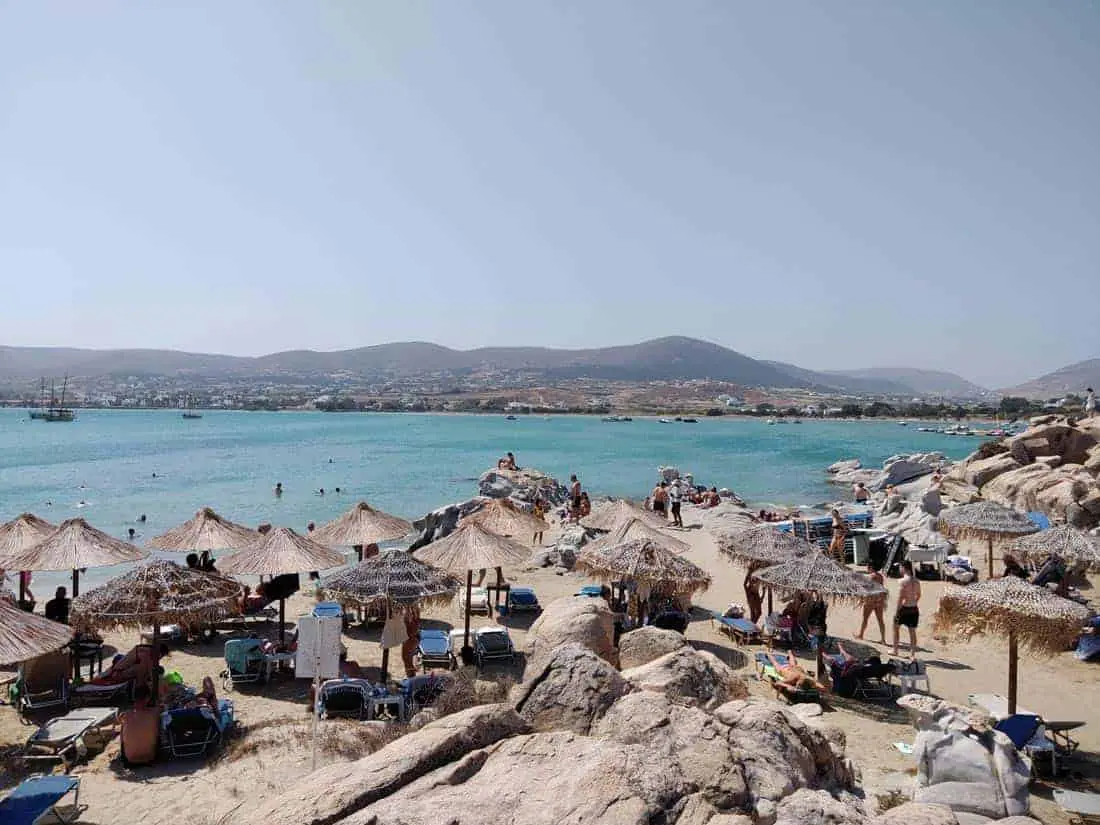 We are going to compare and contrast these twin islands of Paros and Naxos based on the leading parameters here below:
Geographical Size
Paros is generally smaller than its Naxos counterpart. This makes it less of a hassle to scale and explore compared to its competitor. You may even take less than a day to do so by car (but you don't enjoy all the beaches in just one day).
Accessibility
Though both Greek island destinations are accessible from mainland Greece and other destinations nearby (both have airports), Paros stands out as being the more accessible of the two. Plus, Antiparos is only a 9-minute ride from Paros (with a ferry).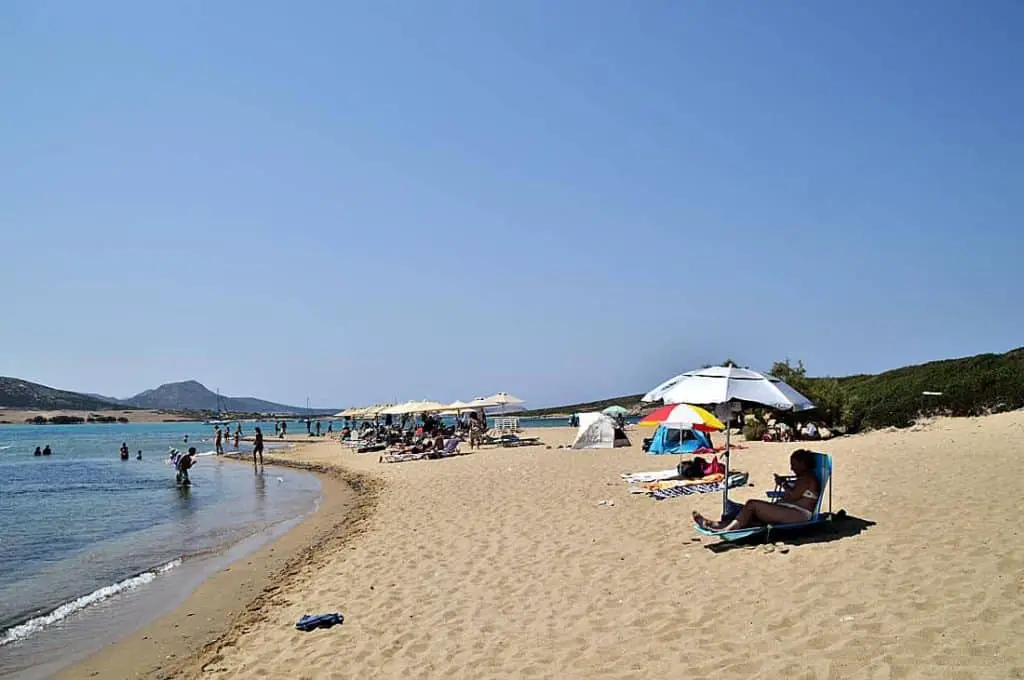 Wind Patterns
Being located in the open waters makes the two islands of Paros and Naxos heavily susceptible to the harsh winds that constantly bombard the area. Both islands have sheltered great beaches and coves.
Beaches
Of course, being islands, these two destinations have excellent beaches that run along their shorelines. As hinted above, Naxos is the larger of the two Greek islands.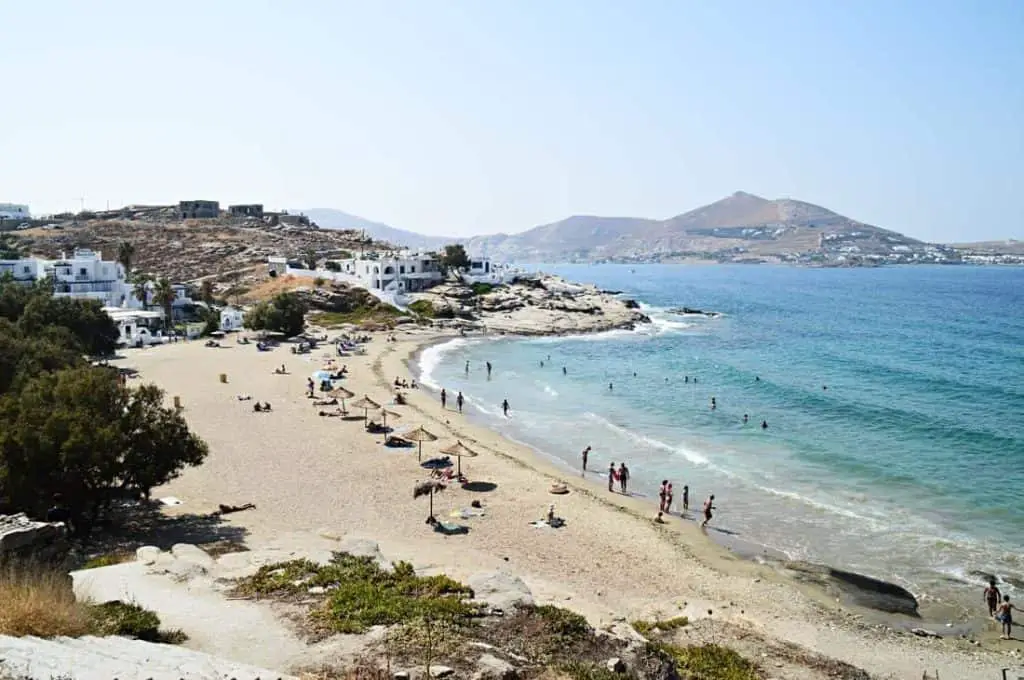 For that reason, it has more and more extensive beaches compared to Paros, of which the Agios Prokopios beach stands out. If beach life is all you want, we can never recommend any other destination but it.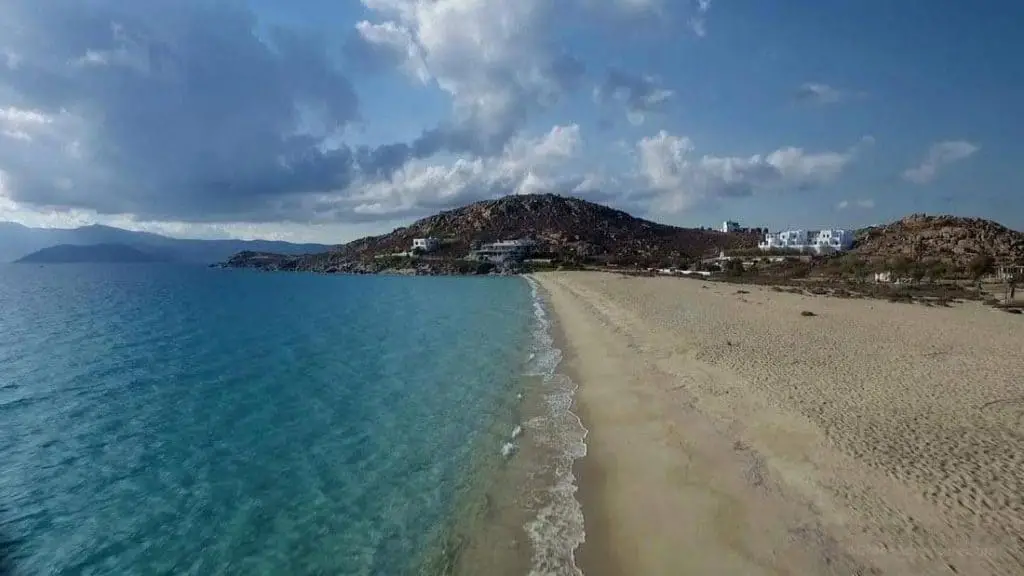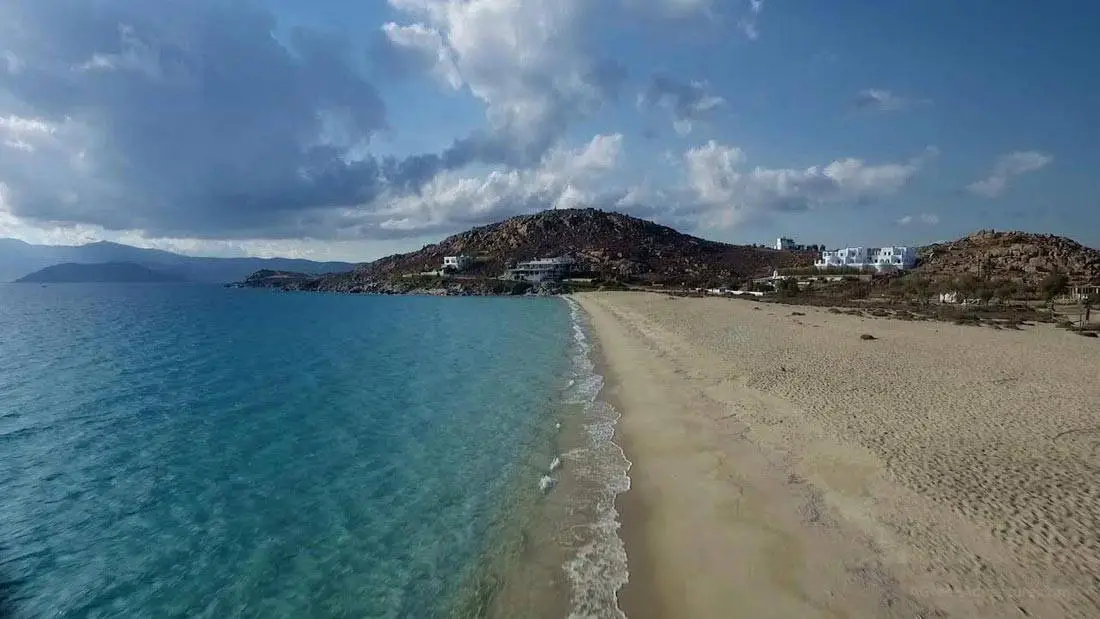 Population Dispersion
Out of these two Greek islands, it is Naxos that has a higher population. Half of these persons reside in the main town of Chora. Paros has a smaller population, but the same is scattered over two main settlements, i.e., Naoussa town and Parikia. Moreover, the latter's main towns, ports, and airports are more developed.
Nightlife
Fancy nightlife? When all factors are considered, Paros has a reasonably well-developed nightlife than Naxos, Greece. Both destinations have some goodies in store for you! These range from a series of bars, concerts, night clubs and restaurants that open till the wee hours of the night.
Shopping
Are you mainly motivated by the need to shop and acquire expensive merchandise? Both places have open-air markets, curios, general merchandise shops, and malls. The ones that are found in Paros are, however, more developed than their Naxos counterparts.
Restaurants and Eating
Just want to eat out? You will find many eateries, tavernas, and picnic sites across the two regions. Both Paros and Naxos serve a range of Mediterranean cuisines and other local dishes.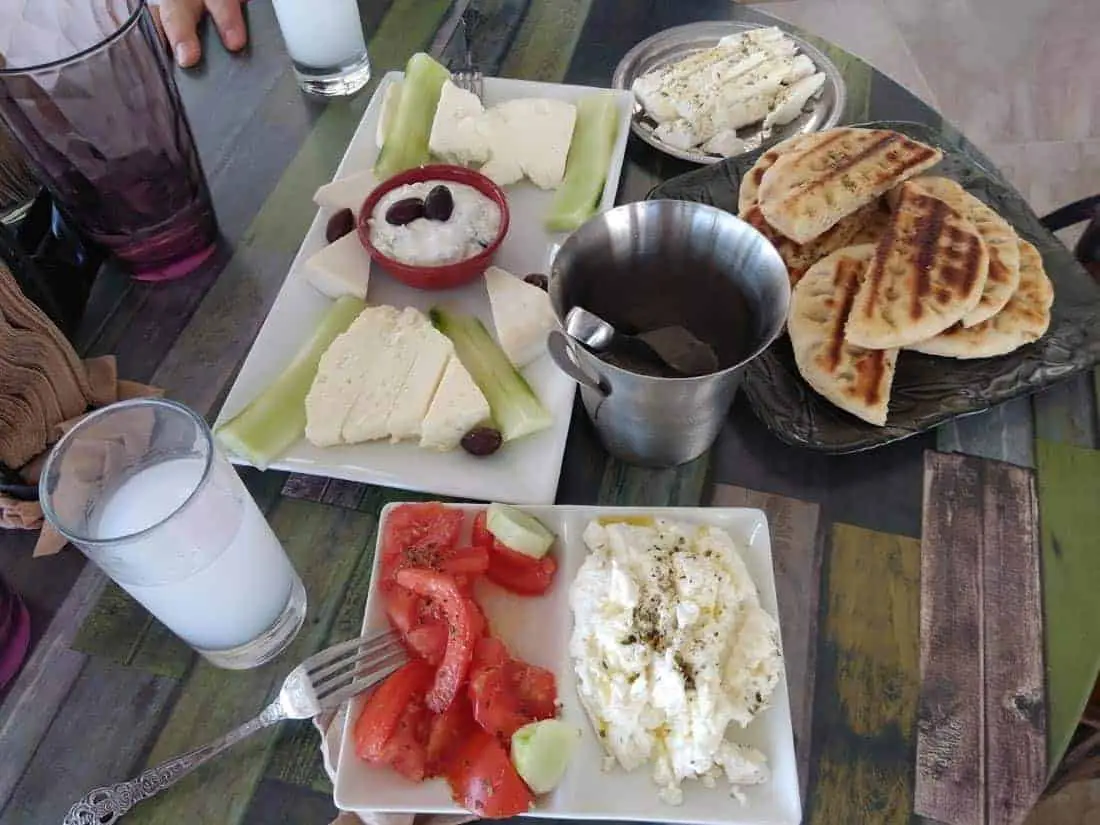 There is no clear winner here as both islands confer the same varieties of foods and at almost the exact costs, except a few gourmet ones.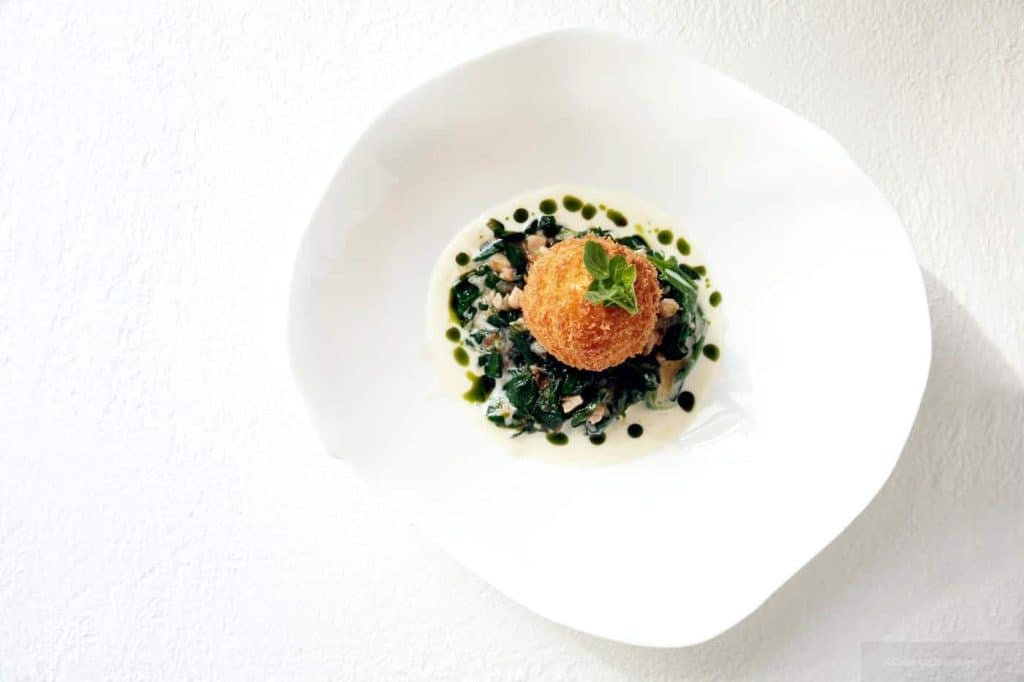 Topography
If you opt to bike or travel on foot, you will want to know about the topography of the two areas. Of these two, the topography of Naxos happens to be more mountainous than that of Paros. Most of its land is found in higher elevation areas and is quite challenging to scale on foot.
Connectivity
While at these twin destinations of Paros and Naxos, you will generally want to undertake island-hopping from one area to another, don't you? Well, you will find it a lot easier to do so from Paros as your base than from Naxos. That is explained by Paros being more connected to the other locations in and around the Cycladic islands.
Public Transportation
The chances are that as a tourist, you will have to rely more on public transportation as you move out and about a designated location within and around the island. Paros generally has an excellent public bus transportation service that engulfs the entire circumference of the island. Naxos lacks its Eastern side and is hence inhospitable to tourists who cannot rent a car.
Suitability for Whole Families
Is Paros or Naxos best for families? The cost of living is lower, but it also contains numerous family-friendly places and settings. If you plan to rent a car to move to these areas with your whole family, we can only ask you to prioritize Naxos over Paros.
Sporting Activities and Tournaments
Love sporting activities significantly? Have these two islands of Paros and Naxos for your consideration and base as well. Either on Paros or Naxos, if you are a water-sports fan, both will suffice. For a large part, the two destinations are mainly suited for water-sporting activities like windsurfing, kitesurfing, sailing, and swimming. However, you may also bike, hike, and sight-see if you so wish.
Breathtaking Views of the Adjacent Islands
The island of Naxos, Greece, is located strategically and within the easy view of just about every other island within the Cyclades. If you want to peek into all the islands within the area, all you have to do is climb up and rotate at an angle of 360°.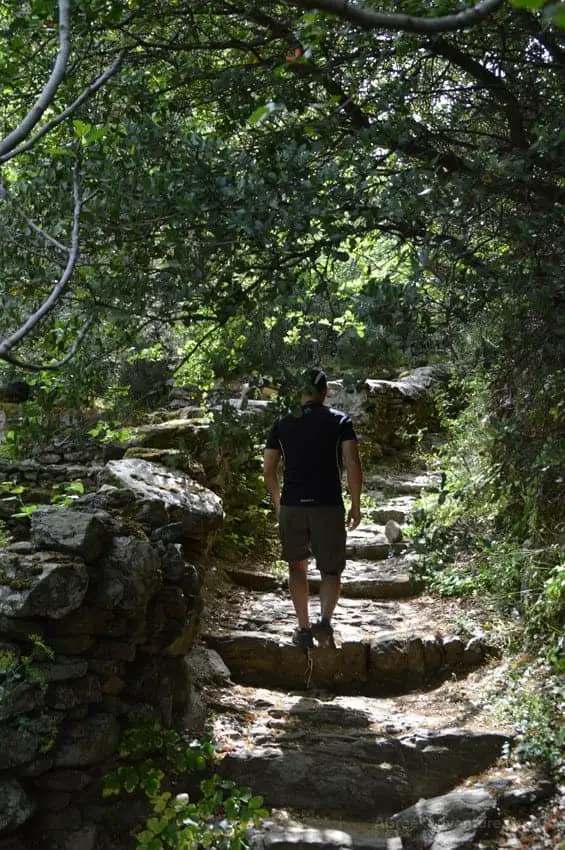 Mild Weather Year-round
Unlike mainland Greece and the wider continental Europe, Naxos is located in an area that does not suffer considerable fluctuations in weather and climate. Its zone is sub-tropical and never gets to the extremely high or low as other regions do. You won't have to invest too much in your attire as a result of this.
Plenty of Tourist Attractions
The island of Naxos has plenty of tourist attractions that may be of interest to any would-be visitor. These come in the forms of breathtaking sceneries, excellent views of the ocean below, ancient ruins, a Venetian castle, and spectacular architecture. You can never miss anything of interest to you if you choose to spend some of your time here.
As you move around the area, you will experience and behold a diversity of attraction sites. These range from the mountain villages, great beach towns, beaten paths, and ruins from ancient times. They jointly give you the resource base you need to make good of your time while here fully.
Lush and Fertile Vegetation
Its vegetation is also not left out either as Naxos is lush and fertile. Thanks to these two great traits, the crop output of the area is vast and healthy. You are subsequently guaranteed some healthy fruits and vegetables from the adjacent farmlands. The site has a strong tradition of elevated self-sufficiency.
FAQs for Paros and Naxos
How long does it take to get from Paros to Naxos?
We have already stated the length of time you would take with the ferry from Paros. If you plan to use the ferry, it will take roughly 1 hour 31 minutes. As you may see, the two destinations of Naxos and Paros are not that difficult or strenuous to access or ply under normal circumstances.
The aerial distance between the main town of Naousa and Chora is roughly 20 km.
Can you fly direct to Paros?
YES, you can! The island does have the super equipped Paros Airport. This airport is served by many other airports (apart from the one in Athens) in the Cyclades regions such as Santorini (Thira) airport (74 km), Milos airport (67 km), Mykonos airport (51 km), Syros Island airport (48 km), and Naxos airport (24 km), respectively.
Can you make a day trip from Naxos to Santorini?
ES, you can! It will take roughly 1.5 to 2 hours to ply the two destinations, i.e., Naxos and Paros. That is sufficient to let you make a return day trip and gaze at the breathtaking beauty and wonders that the two Greek islands of Naxos and Paros have to offer. You have to start early, though, to be able to make such a day trip successfully.
So, Paros or Naxos is your choice?
We finish our discussions by answering one last question: should I go to Paro's or Naxos?
Well, as you may see from the preceding discussions, Paros has more facilities and is also reasonably well-developed.
Its Naxos counterpart, however, is cheaper and more relaxed. We recommend Paros for a solo trip while Naxos for a family outing.
Many thanks for staying with us to the end. It is not prudent for you to read the entire article and take no substantial course of action to that end.
That can only mean you are now moving ahead by planning a day trip to either destination. We look forward to hosting you in Naxos, Greece, soon!
Also, read