You have heard it lots of times! Greek island hopping is a must and not a new concept. You have at least one friend who will constantly tell you about the awesomeness of their holidays in Greece. That's OK. Most people know Greece for the islands anyway.
That is not by chance. If you want to do something epic this year, something you will cherish and remember forever, then Greek island hopping is that thing!
You can choose to organize everything by yourself or have an expert like Artisan Travel to organize a mega-yacht cruise and let go!
Especially in the summertime, Greek islands offer an unparalleled combination of great blue waters, bright sun & spectacular local food. These are the main reasons travelers come again and again. It doesn't matter if you travel solo, as a couple, or with the family. There are options for all cases to get all the fun.
Cycladic and Saronic islands are the best cases, especially when you plan to stay in Athens before or after your trip.
You would love to know hot tips and a great itinerary for your Greek island hopping. Well, we prepared one for you. Read along.
Greek Island Hopping Things to Know
Some Greek islands are notable both for Greeks and foreign travelers. Each island has a particular reason for being such. Each of the following Greek islands offers an entirely different experience, and as such, they are carefully chosen.
Kea (Tzia)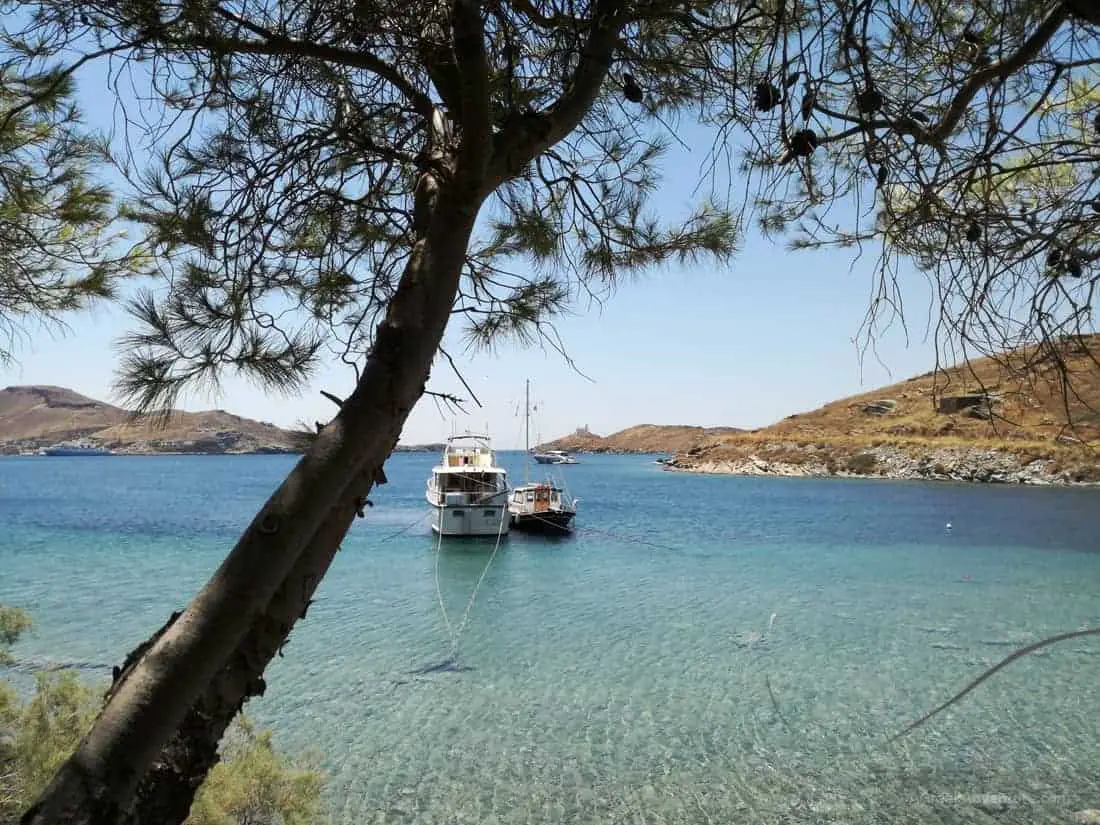 Close to Athens, with fantastic beaches and some unique places to visit. We've been to Kea, and it is incredible. Read about the things to do in Kea.
Mykonos & Nearby Delos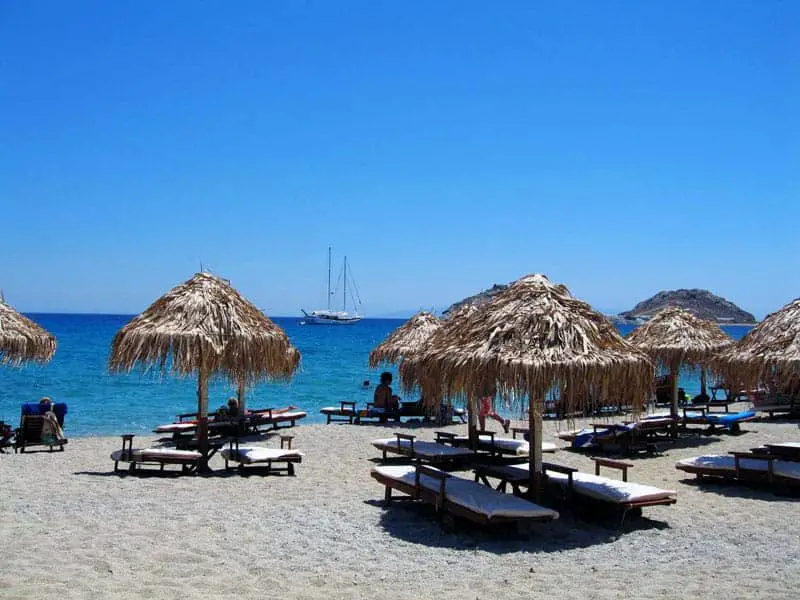 Mykonos is maybe the most famous island in the world (next to Santorini). Many don't even know that Mykonos is in Greece. They know it by "Mykonos." Well, it is in Greece, and it is the island glowing with the most bright sunlight you'll ever see. Mykonos is an excellent option for those seeking to take fantastic photos and get closer to its cosmopolitan allure. Don't neglect to visit the island of Delos and the temple of Apollo.
Santorini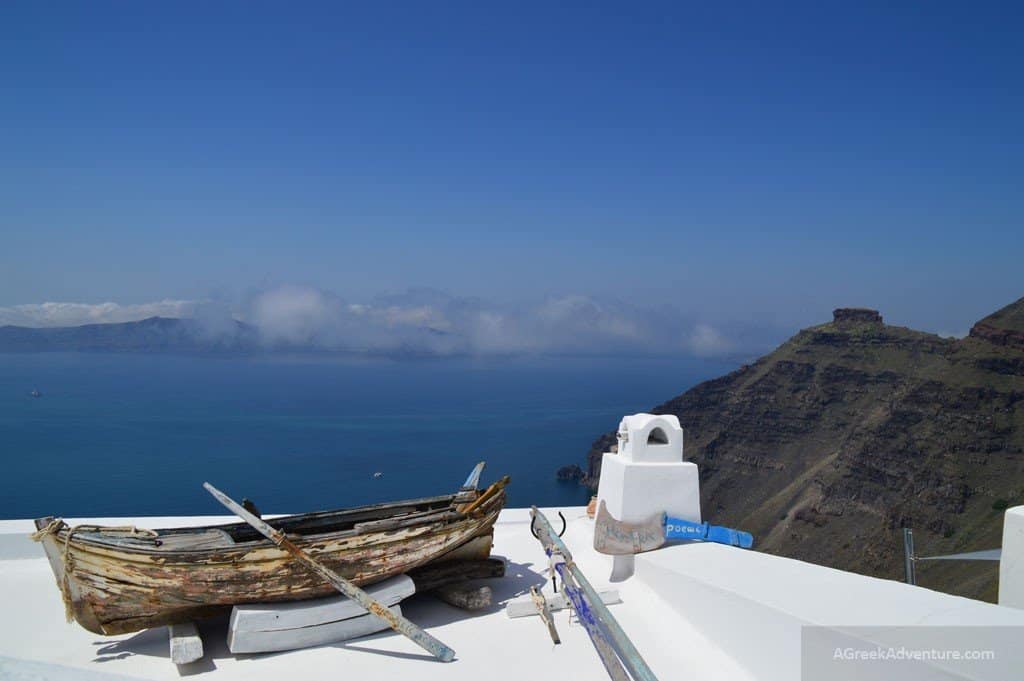 Maybe the most photographed Greek island in the world. The photos of the Caldera are simply majestic. This island is blessed with exceptional beauty. The volcanic rocks add a unique energy to the whole experience. Do visit the caldera and experience the Santorini romance & wines. Many are troubled as to which island is best… Mykonos or Santorini?
Crete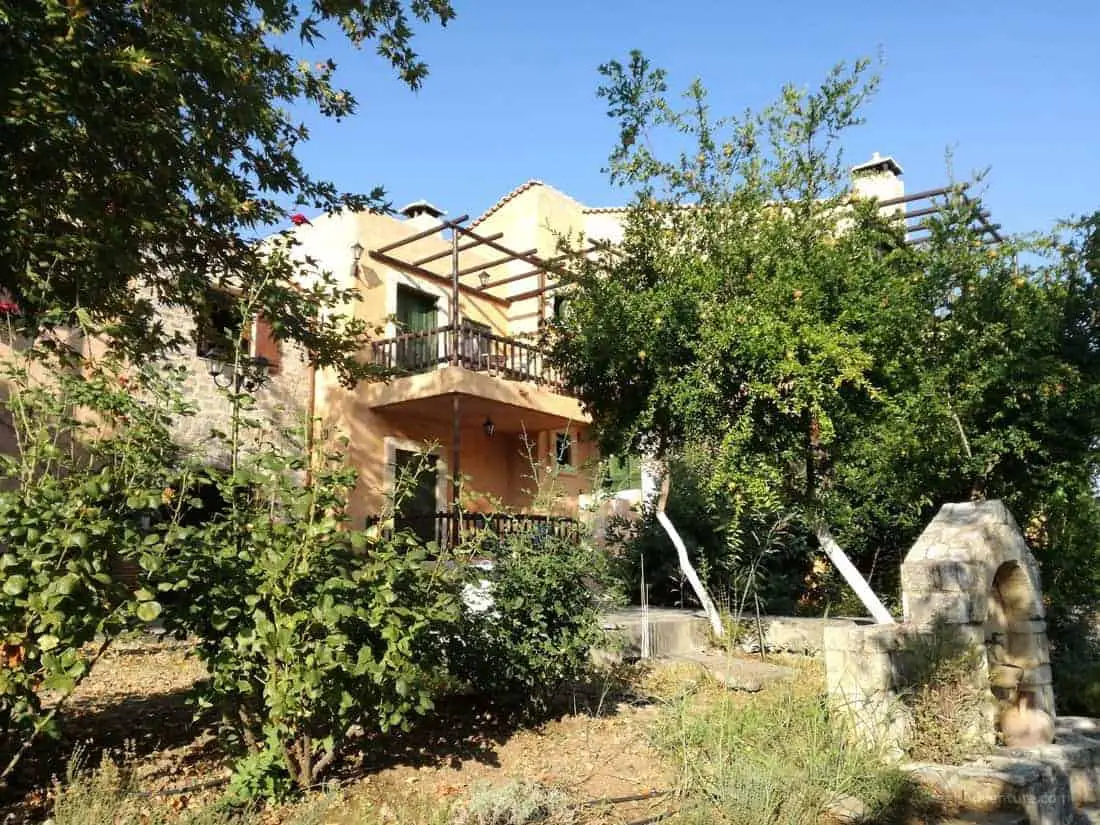 The largest island in Greece. You can't experience Crete in a few days. That is the reason most travelers come back for many years. We've been twice there, and despite doing all these things in Crete, there are still hundreds more waiting for us (and you).
Also read: Ferry From Crete To Santorini Travel Guide
Kythera
A unique island for the few. It is located at the south end of the Peloponnese. A fantastic location for scuba diving and hiking too. We think it is one of the 40 things to do in Greece before you die.
Monemvasia & Nafplio
A spectacular combination of history, forts & scenic castle cities. Monemvasia is a castle city next to the sea worth visiting. Nafplio is a whole different experience. It combines the famous castle of Palamidi, along with a beautiful town to walk through and learn its history. You may don't know this, but Nafplio was the first capital of Greece after Greece became free from the Ottoman Empire's occupancy (around 400 years of such). Both are located in Peloponnese.
Hydra
A car-free island! You can move around with bikes, horse carriages, or local transportation. Hydra is considered a cosmopolitan island very close to Athens. Excellent harbor and architecture.
Things to Know for Greek Island Hopping
While islands like Hydra or Kea are close to Athens, others like Crete, Santorini, and Mykonos are not. It would be best if you planned perfectly to visit them and explore all the different things they offer, from tastes to sightseeing.
There are different island groups in Greece. These are:
The Ionian Islands: These are closer to Italy and on the west side of Greece. The largest islands are Corfu, Kefalonia (Cephalonia), Zante (Zakynthos), and more.
The Saronic Gulf Islands (Argosaronikos): These are between Peloponnese and Athens. Hydra belongs in these but not only. There is also Aegina, Angistri, Poros, Salamina, Spetses.
The Sporades Islands: The biggest one is Evia island, which you can reach in a car (around 1.5 hours from Athens). The Sporades are great for a weekend and are characterized by luscious green. Skiathos and Skopelos are popular.
The Cycladic Islands (Cyclades): A style of their own, widely seen for their chalk-white houses, bright sun, and fantastic beaches. They are seen in many postcards with white windmills. The most famous ones are Mykonos and Santorini, but there is also Naxos, Paros, Tinos, and many more. They are many and can be a different Greek island hopping vacation idea by themselves.
Also read: The Best Guide for Moving To Greece in 2022
The Dodecanese Islands: Closer to Turkey and famous for their great food. Rhodes is one of the most famous ones, exhibiting an appealing and very real-feeling old town. Patmos is a well-known religious destination.
The North & South Aegean Islands: Less famous but top choices for those who know and want more about Greece. Each island has something unique. Some are great for windsurfing, others for the food and the incredible beaches. Ikaria is a famous island for extreme tranquility, while Samos is fantastic for its wine and windsurfing locations. Lesvos is the "ouzo" capital of Greece. This is where most ouzo is produced.
Crete is Greece's largest island. It is considered a small country (not formally but due to its size and autonomy in producing its goods). It would be best if you had weeks to explore all of Crete, and still, you will not see all worth seeing.
In all islands, the capital city/village is usually called Chora. So, don't be surprised if you see this word repeated in your destinations.
All islands have isolated beaches. This alone makes the Greek island hopping unique. If you travel with a yacht or sail around, you will experience most of them. Usually, they are free from crowds. In all, the waters are so clean you will seem like floating in the air.
There is nothing to be compared with Greek island hopping. The fantastic combination of sun and blue is what most carry back to their countries after leaving Greece. Well…, maybe with some extra bottles of wine, honey, and "round around the edges" after trying all the tasty foods.
Have you ever done any Greek island hopping? We would love to know!
Yeia mas! Also, read